Looking for some long weekend trips from San Francisco? You're in luck, neighbor! I've got 25 fantastic ideas for you!
Chic coastal villages. Remote mountain towns. Waterfalls spilling into the Pacific. Those are just some of the weekend trips from San Francisco you'll find on this curated list of my favorite spots!
The world is a phenomenal place, and it's better to explore (even if only for a few days) than sit around on your couch (#duh). Since quitting my full-time job isn't a possibility, nor would that be something I'd actually long for, I satisfy my travel cravings by taking long weekend trips around my new home city of SF. And thankfully, there are a ton of long weekend trips from San Francisco and Northern California in general!
Not feeling air travel lately? Consider a road trip! I have a whole post on road trips from San Francisco if that's what you're actually looking for. Find that HERE.
When considering taking off on any of these bay area weekend getaways, (or anywhere, really), I have a few simple tips to make the most of your time:
Stay within 1 time zone of your home city (2 at the absolute MOST, but not recommended)!
Help combat minor jet lag early by drinking a lot of water on the plane.
Plan your activities/must-see's in advance so you aren't wasting precious time once you arrive.
Make a list of your must-see's and your would-like-to-see-if-time-allows (#priorities)
If driving, 4-6 hours away should be your max.
Understand you most likely will not be able to see eeeeeeverything you want, so prioritizing is the name of the game
By taking one day off of work (either Friday or Monday) and flying out on the last possible flight (late Thursday night or Friday night, depending on what day you take off), you get two full days in your destination (excluding travel days). Plan accordingly.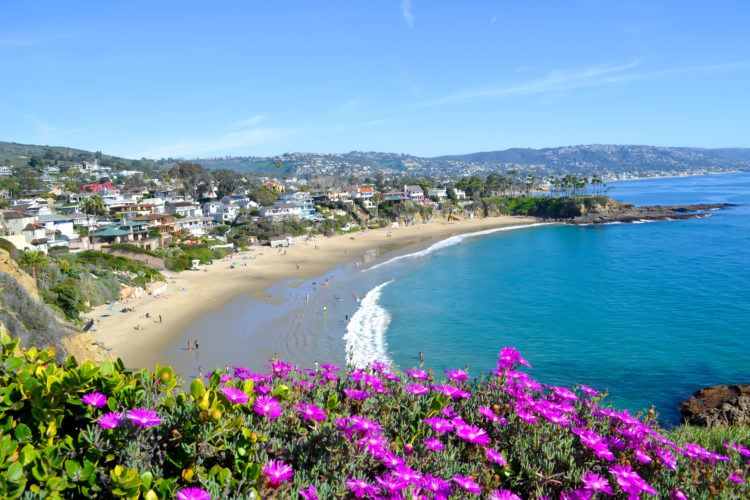 Note that you will need a car for some of these weekend getaways from SF, since some of them are in fact mini road trips! So if you're visiting (or live in the city and don't have access to a car), a car rental will be a necessity! I like to search via this site in order to compare rental companies to see who has the best price. They check out all the major websites, and you can customize what you need as well!
Search for the cheapest car rentals over here!
Here are, (in my opinion), the 25 best long weekend trips from San Francisco. Now, go start checking some off your list. 😉 And if you've got other weekend trips from San Francisco that you recommend, let me know in the comments! I'm always hunting for more scenic spots to spend a few days!
Psst: Have less time? Check out these popular San Francisco day trips (all 30+ of them!) for more ideas!
So without further ado, here are the best Bay Area weekend getaways, coming right up!
Long Weekend Trips from San Francisco
1 | Salt Lake City/Antelope Island, Utah
We first visited the Salt Lake City area on our road trip across the USA from New York to San Francisco. The city is set in a beautiful location with the mountains appearing every which way you look. The craft beer scene is top notch, and make sure to check out the Salt Lake Temple, Assembly Hall, Red Butte Garden, and take the tram to Hidden Peak.
Definitely make your way to Antelope Island, the amount of Buffalo we saw roaming the wild was insane and the views of the Lake were second to none.
Travel Time: Fly into SLC in roughly 1 hour 50 minutes // Check flight prices // Check hotel prices in Salt Lake City
2 | Mendocino, California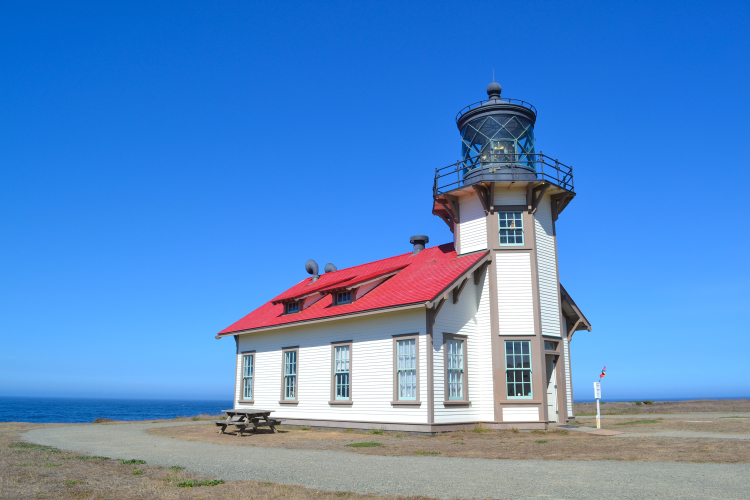 What a quant little town Mendocino is. We recently spent a long weekend in Mendocino and Fort Bragg, checking out the Glass Beach, eating too much ice cream, and exploring all of the parks. The drive along Highway 1 is top notch, and we made sure to make lots of little pit stops.
Be prepared for lots of starry nights and chilly, refreshing mornings. There are tons of weekend getaways in California and this is just one of them!
Travel Time: 3 1/2 hour drive north on the 101, or take the scenic Highway 1 (Pacific Coast Highway) for a longer 5-6 hour drive north // Check hotel prices in Mendocino
3 | Big Sur/Monterey/Carmel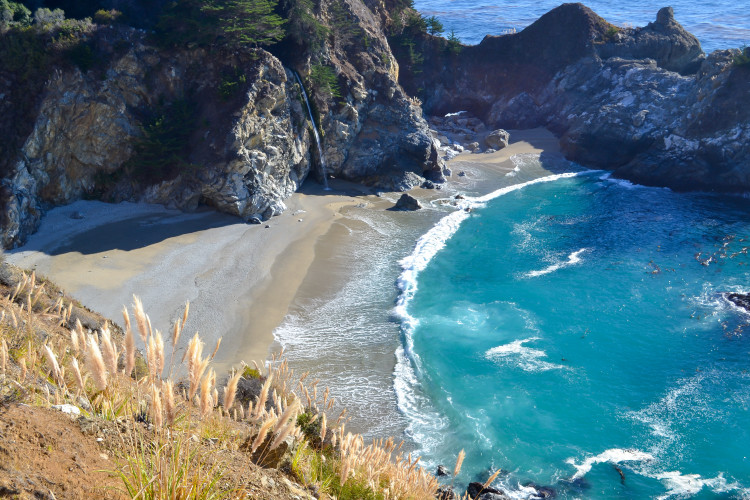 You could easily spend weeks exploring the California coastline, and I highly advise you to not cram in all 3 destinations into one long weekend. Each place truly deserves it's own few days, but I know – there's never enough time!
The California coastline just gets me each and every time! Don't miss Canary Wharf, shopping in Downtown Carmel, and Julia Phieffer State Park. The 17-mile drive and Pebble Beach are favorites in the area as well. And for the most dramatic views you'll see in a long time, head on down to Big Sur (my absolute favorite!)
Travel Time: 4 hour drive south of San Francisco via Highway 1, but much longer with stops // Check hotel prices in Monterey
4 | Catalina Island, California
A little tricky to get here depending on how your timing works out – but Catalina Island definitely deserves a spot on this list. You'll feel like you've stepped onto a Mediterranean Island the moment you arrive, and the weather is just that! Spend some time in Avalon, and then save the rest of the weekend for hiking, swimming, and touring.
Travel Time: Fly into either LAX (Los Angeles) or LGB (Long Beach) in roughly 1 hour 30 minutes, then board the boat for a 1 hour ride to Catalina Island // Check flight prices // Check hotel prices in Catalina Island
5 | Seattle, Washington
Seattle makes for a wonderful long weekend trip from San Francisco, and I did just that last year! I fell in love with the cities easy vibe, plentiful coffee shops, and green spaces. Make time for lots of eating, a seaplane tour above the city, and a day trip to Mt. Rainier. Loved this place! Just one of the many weekend getaways from San Francisco! Read More: Seattle Over A Long Weekend
Travel Time: Fly into SEA in roughly 2 hours, 10 minutes // Check flight prices // Check hotel prices in Seattle
6 | Vancouver, Canada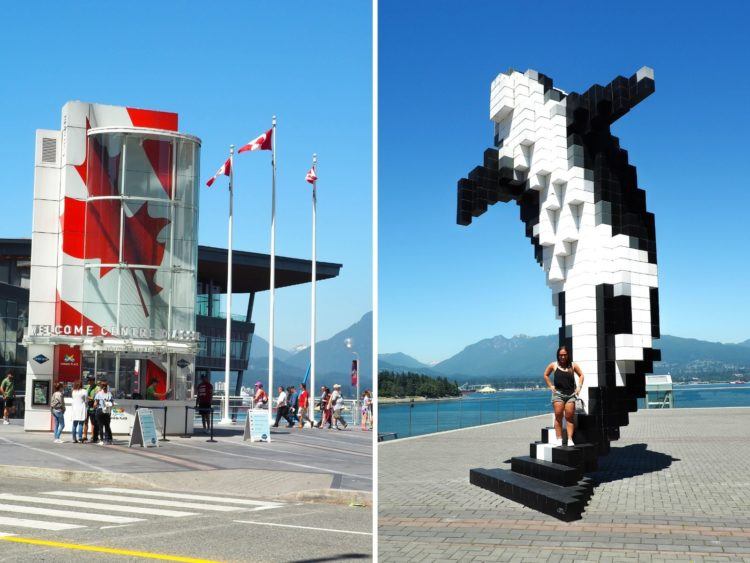 So much natural beauty you won't know where to look. Check out the Granville Island Public Market, Chinatown, Grouse Mountain, and the Capilano suspension bridge. Did you really think you could visit a different country during a long weekend trip from San Francisco?!
Come in the winter for awesome skiing, and the summer for warm-weather activities. Read More about Vancouver here.
Travel Time: Fly nonstop to YVR in roughly 2 hours, 30 minutes // Check flight prices // Check hotel prices in Vancouver
7 | Austin, Texas
Although Austin is technically 2 time zones away from San Francisco, I couldn't not include it on the list! After visiting a few months back, I can safely say Austin is one of my all-time favorite cities in the USA.
So hip and funky – be sure to check out Torchy's Tacos, Gordoughs Donuts, Rainy Street at night, and leave some time for mural hunting. The food scene is top notch, and make sure you try some barbecue! Read More about Austin here.
Travel Time: Fly nonstop to AUS in roughly 3 hours, 20 minutes // Check flight prices // Check hotel prices in Austin
8 | Yosemite National Park
Waterfalls, hiking, and wildlife galore! This is a place where you want to bring your comfy sneakers/hiking boots. A few must-see spots: Glacier Point (only open during the summer), Tunnel View, Mirror Lake, and Sentinel Dome. If you're really up for it, consider hiking Half Dome (permit needed).
I'm a bit crazy and did Yosemite in just a day last year… I went back for more the second time around. It warrants waaaay more than just one day! Can't decide between visiting Yosemite in the spring, summer, or winter?
Travel Time: 4 hour drive East (longer with traffic) // Check hotel prices in Yosemite
9 | Lake Tahoe, California/Nevada
Lake Tahoe is one of the prettiest lakes you'll see in your lifetime, I can promise you that. Not only is there wonderful skiing at Heavenly, but there's tons of stuff to do for you non-skiiers as well (myself included). Including driving around the entire lake for plenty of vista points and fun stops!
Take the gondola up for heavenly views of the lake, stuff your face with donuts, and go for a drive around the lake. Lake Tahoe is a destination for any time of year, and we've visited in both summer and winter – and would go back again during each!
If you're looking for a last minute getaway from San Francisco, Lake Tahoe may be just the answer!
Travel Time: 4 hours, 30 min drive Northeast (but watch out for traffic) // Check hotel prices in Lake Tahoe
10 | Las Vegas, Nevada
With super cheap tickets (we found flights for $74 roundtrip once from SFO… true story), Sin City is a must when you're itching to get away for the weekend.
Choose to spend your time in the casinos, or opt to get a little outdoorsy at the Grand Canyon and/or The Valley of Fire, both easily accessible day trips from Las Vegas.
And plus, who can resist all-you-can-eat buffets and day time pool parties?! Read Next — My HUGE Las Vegas Bucket List (with over 100 things to do here!)
Travel Time: Fly direct to LAS in just over 1 hour, 30 minutes // Check flight prices // Check hotel prices in Las Vegas
11 | Crater Lake, Oregon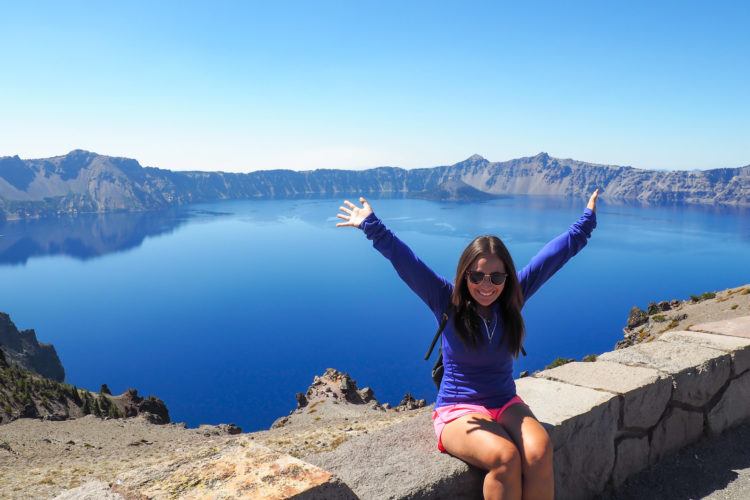 Okay, so this one's pushing it, and I don't recommend making this ~7 hour drive to Oregon unless you A) have multiple drivers who don't mind driving in the wee hours of the morning or late at night or B) are able to take 2 days off from work.
But once you make it there – just look at all that nature waiting to be explored. Looks like a painting! I finally had the chance to go with a friend last year, and I'm currently begging my husband to go back!
Read Next: The Perfect Weekend in Crater Lake
Travel Time: 6.5 hour drive North // Check flight prices // Check hotel prices in Crater Lake
12 | Portland, Oregon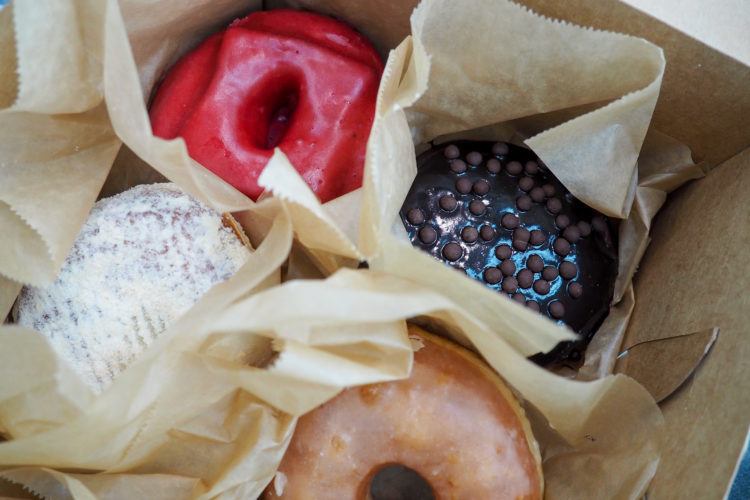 One of my friends/coworkers just moved up north to Portland, and with cousins in the area as well, I finalllly made it up to the beloved Portland! Trust me, the donuts are divine, as are all the waterfalls and other nature hotspots to check out.
Three days in Portland is the absolutely perfect amount of time – please oh please send me a donut from Blue Star! Plus, who can resist the cute downtown area?! One of the many long weekend trips from San Francisco you can easily take!
Travel Time: Fly nonstop to PDX in 1 hour, 45 minutes // Check flight prices // Check hotel prices in Portland
13 | Glacier National Park, Montana
Montana?! Who'd ever thought of heading to Montana before? Well, get ready for some serious snow and stunning hiking opportunities, because Glacier National Park is one you won't want to miss. Be prepared for snow any time of year, and be sure to check out St. Mary Lake and Going to the Sun Road.
Travel Time: Fly to Kalispell, Montana (FCA) in roughly 5 hours (connection needed from SFO) // Check flight prices // Check hotel prices in Glacier National Park
14 | Los Angeles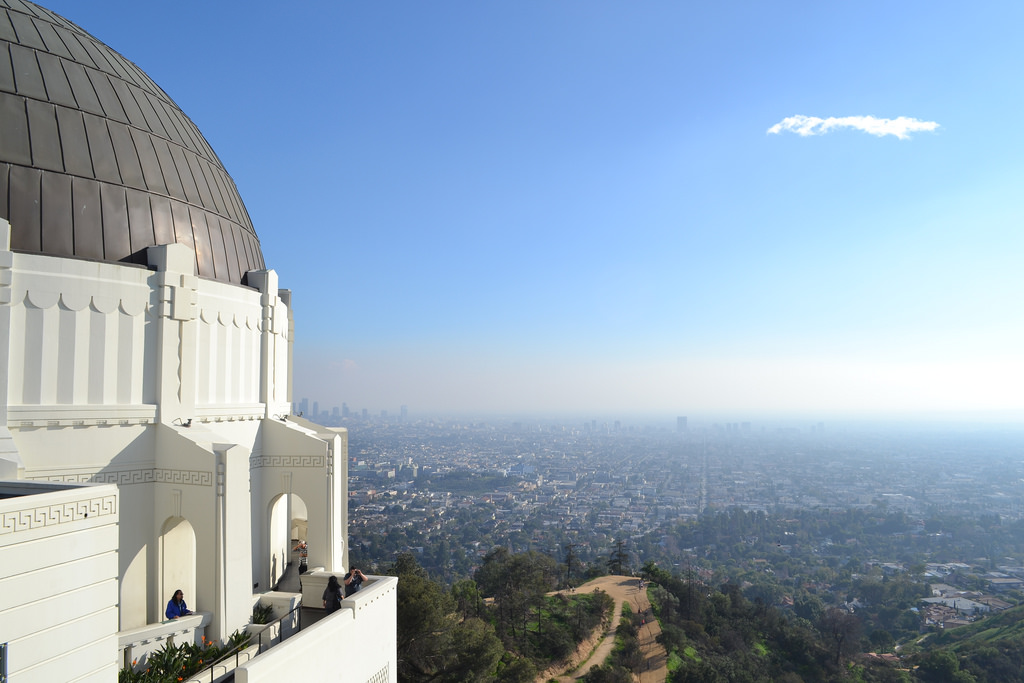 Chilly and foggy up in San Francisco? You can almost bet the weather will be sunny and comfortable down south in LA.
You really can do so much in even just one day in LA, although I definitely recommend spending a bit more time here. We spent my birthday down here a few years ago, and the sun was shining even in the dead of winter (late January…)
Be sure to check out the Griffith Observatory for some of the best views of entire city (photo above), and hike Runyon Canyon for another perspective of the city. If you've got time, you can even add in Laguna Beach and Santa Monica — both just marvelous. Read lots more about Los Angeles and Santa Monica here.
Travel Time: choose to either drive down the PCH making stops along the way, or preferred: fly direct to LAX in 1 hour, 30 minutes // Check flight prices // Check hotel prices in Los Angeles
15 | San Luis Obispo
Check out the elephant seals, bubblegum alley, and Mission San Luis Obispo de Tolosa complete with botanical garden. If you're up for it, do some hiking at Bishop Peak for some unparalleled panoramic views of the area. San Luis Obispo is great for a weekend of relaxing; they don't nickname it SLO for nothing! 😉
Want to stay an iconic hotel?  Choose the Madonna Inn – each room is decorated differently and will surely be a good conversation starter with any friends heading up/down the coast.  
If you're driving down from San Francisco, be sure to stop at Hearst Castle near San Simeon – it's ridiculously beautiful.
Travel Time: drive south 4 hours, or fly nonstop to SBP in 1 hour // Check flight prices // Check hotel prices in SLO
16 | Santa Barbara
What a beautiful beach town to spend a long weekend in! We recently perused the area for just a few hours, and are already planning a return trip here. Make sure to stop at Mission Santa Barbara, Stearn's Wharf, and the Santa Barbara Courthouse for fantastic views of the city. Looking for ice cream? Don't miss McConnell's!
The Santa Ynez Mountains make a dramatic backdrop to the small city, which you can see from so many spots in the area. Head downtown and you'll instantly feel relocated to the Mediterranean, with the areas white stucco buildings with red-tile roofs, absolute heaven! Have some extra time? Head over to Solvang, a super cute Danish town complete with windmills!
Travel Time: drive south 6 hours, or fly nonstop to SBA in about 1 hour // Check flight prices // Check hotel prices in Santa Barbara
17 | Disneyland
Definitely one of the great long weekend trips from San Francisco to take if you've got kids! Or if you want to feel like a kid yourself for a few days!
We've only checked out Downtown Disney before my husband ran the Disneyland Half Marathon, and can't wait to head back to properly explore the park (and ride all the coasters, duh!). And plus, who can resist hanging around in Mickey ears all weekend?
Travel Time: Fly nonstop to LAX, then head to Anaheim in just over an hour (+/- a bit depending on horrible LA traffic…) // Check flight prices // Check hotel prices in Anaheim
18 | San Diego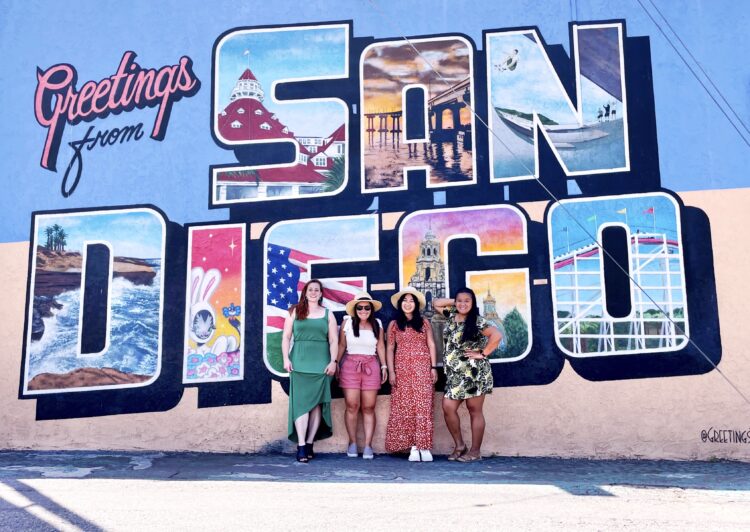 Looking for a bit of sunshine? You're lucky that California spans almost the entire height of the US (meaning tons of options for that ray of sun you're begging for).
While you're here, make sure to check out Balboa Park (beautiful and over 1,200 acres!), the famous Hotel del Coronado (have dinner here!), Old Town, the Cabrillo National Monument, and Belmont Park (a beachside amusement park with a cool retro vibe)!
And my absolute favorite? La Jolla Cove! I recently went three times in the last year — you can say I'm a tad obsessed! Peep my perfect San Diego itinerary, San Diego bucket list (with over 125 things to do and eat!), and my favorite photo spots in San Diego!
Travel Time: Fly nonstop to SAN in about an hour and a half // Check flight prices // Check hotel prices in San Diego
19 | Palm Springs
I've been wanting to check out Palm Springs for so long I can't even remember when my initial obsession began. With all the colors, it just looks so instagram-worthy! Glad to say I finally made it down, and it was everything I expected it to be and more. Such a fun chic, desert vibe!
Want some awesome desert views? Take the Palm Springs Aerial Tramway. Looking for something a bit weird? Head to the cabezon dinosaurs (yes, they're life size).
There's also lots of hiking and outdoor everything down here. Don't miss the pink door (and all the colorful doors in Palm Springs) and the Saguaro Hotel if you're looking for that color like I am. AND if you have a few extra days, go check out Joshua Tree National Park!
Travel Time: Fly nonstop to PSP in just under an hour and a half // Check flight prices // Check hotel prices in Palm Springs
20 | Los Cabos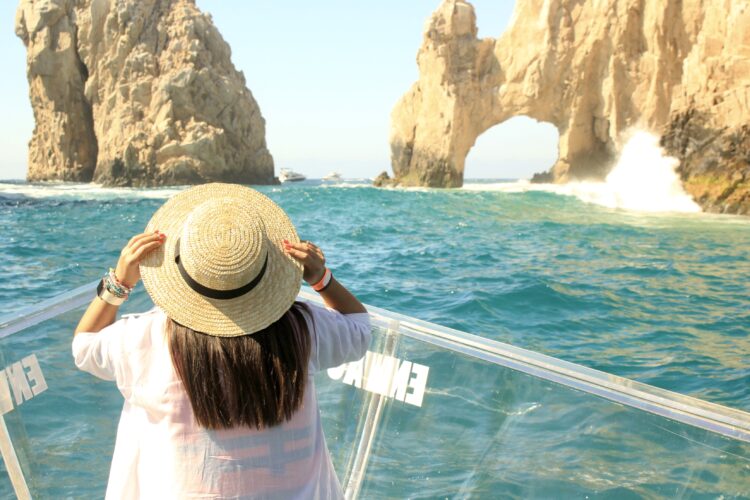 Itching for a weekend of pure relaxation and bliss? A dip in the pool tickle your fancy? Cabo has got you covered. We spent a long weekend in Cabo for my husband's 30th birthday (AH we're getting old!) and we're already scheming how we can get back sooner than later. I recently spent another few days in Cabo for a friends birthday — you can say it's the perfect place to celebrate!
For an even more serene experience, consider staying at an adults-only resort — my kinda weekend. Oh, and you've got to either take a snorkeling trip or a sunset cruise to the famous Arch de Cabo! Make it a crystal clear boat to El Arco for a bucket-list worthy experience!
Read Next — my HUGE guide to San Jose del Cabo (with all my recommended eats and things to do!)
Travel Time: Fly nonstop to SJD in just over 3 hours // Check flight prices // Check hotel prices in Los Cabos
21 | Scottsdale/Phoenix
When I first pictured Scottsdale, I instantly thought of a barren desert with not much to do. Boy, was I wrong. Scottsdale has everything you've wished for and more – from hot air balloons and jeep tours of the Sonoran desert to a booming culinary scene and world renowned spas, you'll find yourself wishing you had more than a long weekend here.
Travel Time: Fly nonstop to PHX in just about 2 hours // Check flight prices // Check hotel prices in Scottsdale
22 | Napa Valley/Sonoma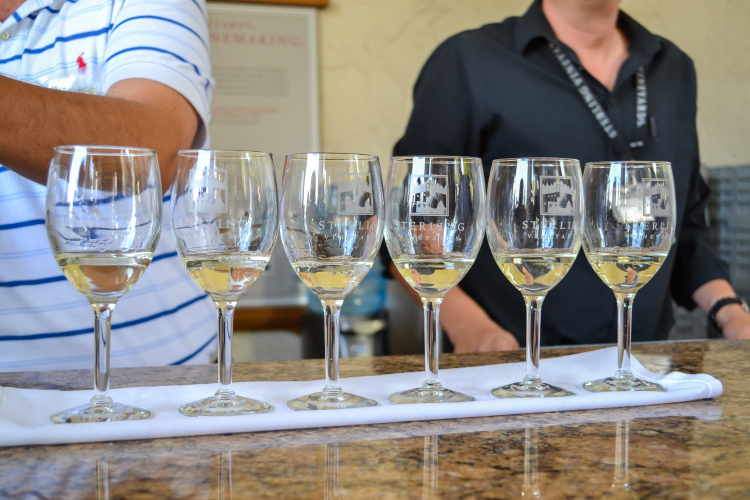 You can see so much in a day visiting Napa and/or Sonoma from San Francisco since the drive out isn't too long, and they vineyards are relatively close together, but I suggest staying overnight to get the true experience.
While there are literally dozens to choose from, I have a few favorite wineries in Napa that I always bring visitors to. Wine-ing not your thing? Don't fret – there are so many other things to do in Napa besides drink wine – consider a hot air balloon over the vineyards or a bubble bath at the Andaz!
Travel Time: drive north 2 hours // Check hotel prices in Napa Valley
23 | Malibu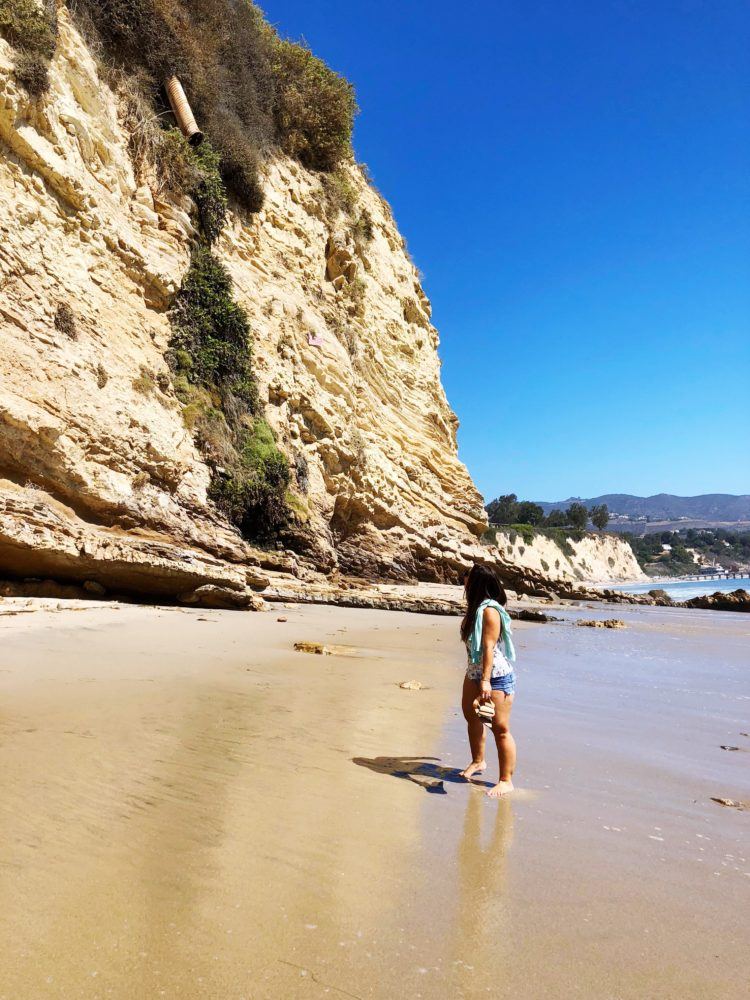 Malibu, located west of Los Angeles, California, is mostly known for its celebrity homes and beaches, including wide and sandy Zuma Beach.
To the east is Malibu Lagoon State Beach, known as Surfrider Beach for its waves. Nearby is the Spanish Revival–style Adamson House, with local history displays in its Malibu Lagoon Museum.
Inland, trails weave through canyons, waterfalls and grasslands in the Santa Monica Mountains which is a fantastic spot for hiking if you're up for a sweat.
Travel Time: 6 hours drive south, or fly to LAX in 1 hour, 20 min and drive 45 west // Check flight prices // Check hotel prices in Malibu
24 | Lassen Volcanic National Park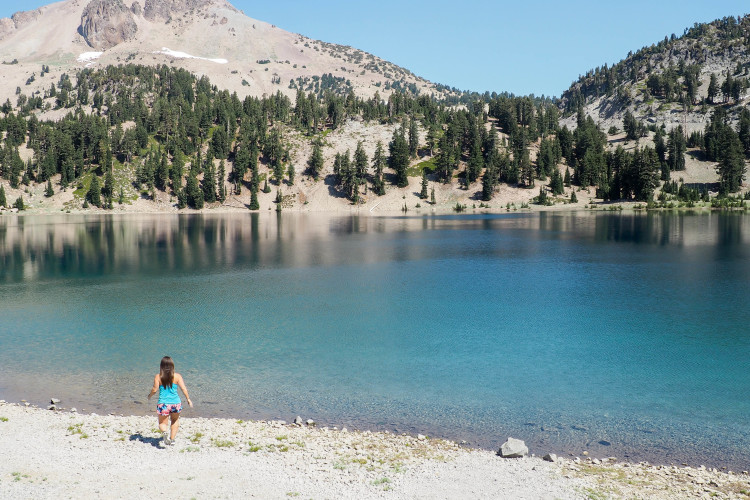 Lassen Volcanic National Park is in northern California, and is rich in hydrothermal sites like Bumpass Hell. These acres of bubbling mud pots will sure be something to talk about.
The summit of Lassen Peak Volcano offers views over the surrounding wilderness. Nearby, the Devastated Area is littered with lava rocks from its last eruption. A network of trails through forest and around several lakes connects with the Pacific Crest Trail in the north. Read More about Lassen National Park here.
Travel Time: drive north 4.5 hours // Check hotel prices near Lassen Volcanic National Park
25 | Mount Shasta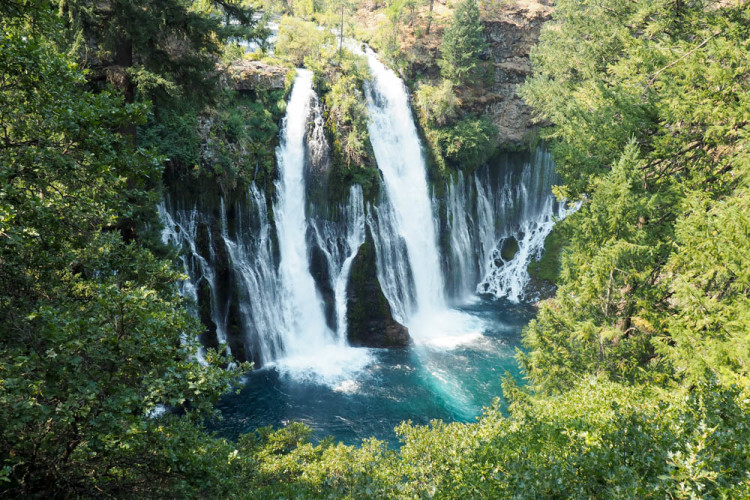 Mount Shasta is a potentially active volcano at the southern end of the Cascade Range in Siskiyou County, California. At an elevation of 14,179 feet, it is the second highest peak in the Cascades and the fifth highest in California.
This alpine community offers something for everyone – from world-class skiing and snowboarding to dog sledding and snow mobiling in the winter. Water from five glaciers provide moisture for wildflowers, great pine and red fir forests, making dramatic backdrops for summer hiking and frolicking.
When in the area, be sure to make a visit to Burney Falls – those absolutely stunning waterfalls you're drooling over in the photo above. Read more about Mount Shasta and Burney Falls here.
Travel Time: drive north 4 hours // Check hotel prices in Shasta
26 | Denver, Colorado + Rocky Mountain National Park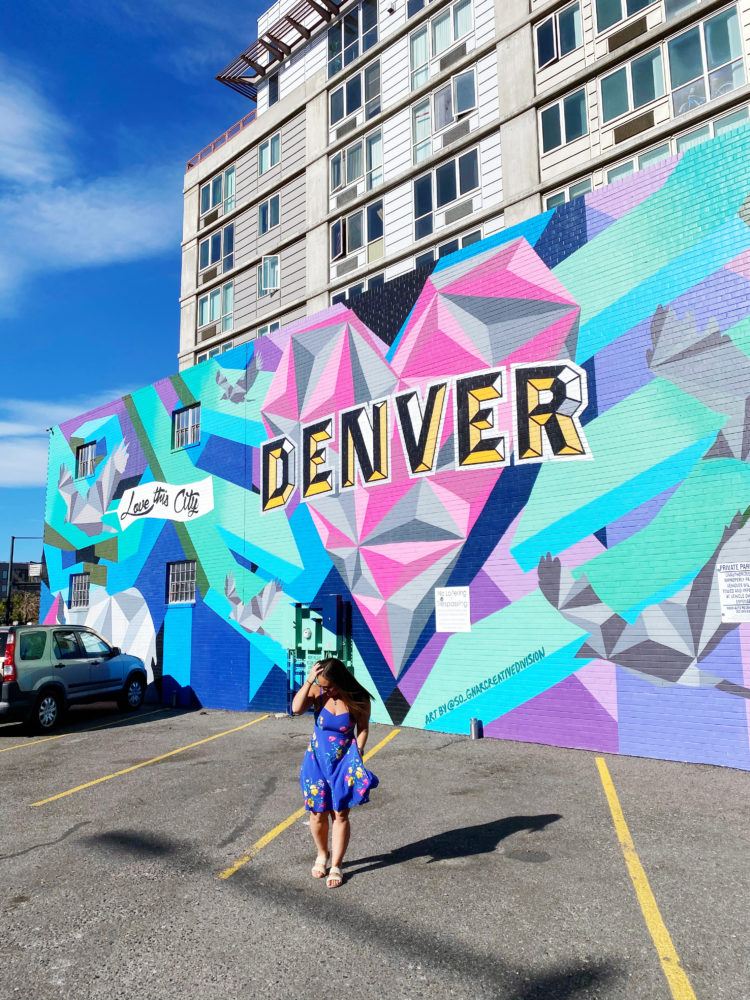 I recently visited a friend in Denver and we ended up spending the majority of our time together exploring Rocky Mountain National Park. We spent our days hiking on the trails on the lookout for wildlife. Be sure to visit in October in order to witness the yearly antelope migration. Also, watch out for bears and moose while hiking – we almost got attacked (no joke)!
This past fall, we headed back to Denver and spent a wonderful day in Denver along with a few day trips to Colorado Springs and back to the national park. Highly recommended!
Travel Time: fly from SFO to DEN in 2 hours, 35 minutes // Check flight prices // Check hotel prices in Denver
Have you taken any long weekend trips from San Francisco lately? Which ones are on your bucket list?
Photo Credits: Catalina Island (edits by me) / Disneyland