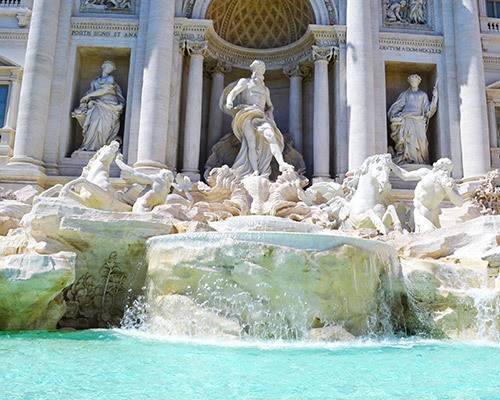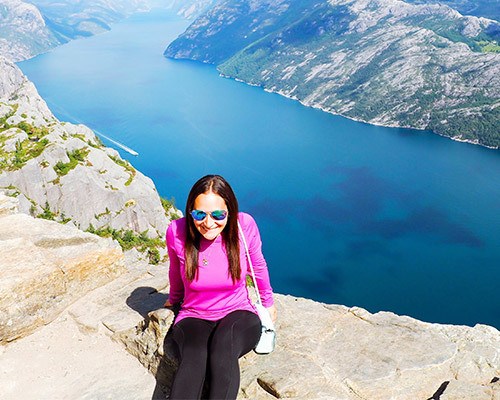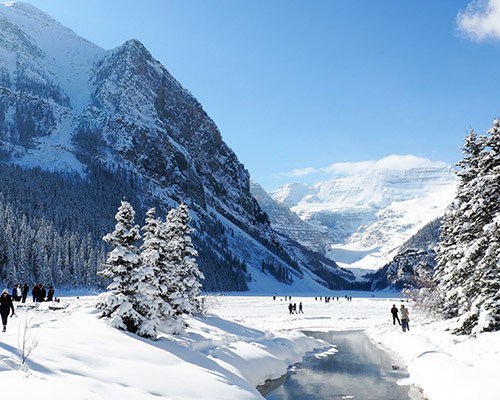 First and foremost, Welcome!
Looking to Reach a Community of Avid Travelers?
YOU'RE IN THE RIGHT PLACE!
I partner with select brands and travel destinations from time to time to showcase itinerary inspiration, up-and-coming destination hot spots, long weekend trips from San Francisco, unique boutique hotels, useful travel products, and oh so more.
PART TIME TRAVELER, FULL TIME WANDERLUSTER
I'm the lead writer and world-traveling mastermind behind the travel blog you're currently checking out - A Passion and A Passport.
What is A Passion and A Passport about?
A Passion and A Passport proves to readers that travel is possible - even with a full time job!
Those with demanding careers want to make the best use of their time, by choosing unique and exciting travel experiences. The site features ready-to-use itineraries, top sites and eats in particular cities/areas, and carefully curated tips for it's audience. — Essentially, the ultimate resource for part-time travelers around the globe!
Not everyone has an indefinite amount of time to travel - nor do they want to.
I aim to enable young people to do it all - juggle a meaningful career while still finding the time, money, and resources to travel. I have a full time job while traveling multiple times a year (sometimes I go a bit crazy… evidence 1, 2, and 3, haha), so my readers learn from someone in their shoes.
MY GOAL IS TO SHOW READERS THAT TRAVELING THE WORLD CAN BE JUGGLED WITH REAL LIFE, AND THAT YOU CAN CHASE YOUR TRAVEL DREAMS WHILE FULLY "ADULTING " - JOB, RESPONSIBILITIES, FAMILY, AND ALL!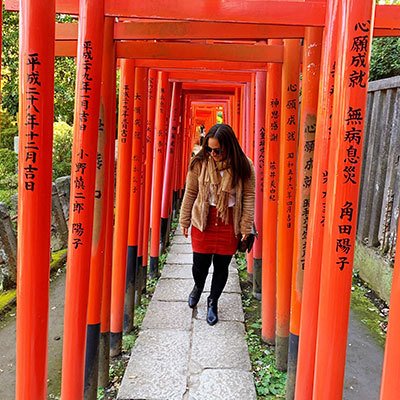 Why work with A Passion and A Passport:
While I'm all about having fun, you can always be sure the content created will be done so in a professional manner.
A Passion and A Passport is viewed in over 100 countries around the globe. The site reaches approximately 125,000 unique readers and 200,000 pageviews per month. More than 50,000 people follow my travel updates on social media.
100+
Countries who view A Passion and a Passport
1k
The amount our packages start at for 2020
2012
Year A Passion and A Passport was established
200k
Average number of page views per month
53
Countries covered on A Passion and A Passport
4k
Average word length of sponsored post
United States, Canada, United Kingdom, Australia, + Singapore
Readers of A Passion and A Passport lead "normal" lifestyles (shuffling careers and school and mortgages and pets and everything in between). They want to maximize their limited vacation time by taking a bunch of short trips per year, and check off destinations on their bucket list every few years. They're travel savvy and budget conscious, but aren't scared to splurge on epic experiences or stunning boutique hotel stays.
Bucket list destinations and once-in-a-lifetime experiences
3-day weekend trips and two-week vacations
Short beach breaks & city travel
Unique affordable luxury and boutique accommodation
Our readers like to get outside and partake in experiences unique to the destination at hand, but also appreciate a good meal and some sweets, of course!
Most readers are between the ages of 25 and 44, and are young urban professionals who have a strong desire to explore via weekend travel. The majority of readers are located in the US, with strong followings in the United Kingdom, Australia, and Canada as well.
Though this is our core audience, A Passion and A Passport also attracts male and female readers of all ages researching both travel within the United States and international destinations.
"This was suuuuuch a great read, loved the suggestions and your humor .....thank you thank you! Heading to Greece at the end of May"
- Beth
"Wow, amazing! Thanks for all the effort you obviously put into this, we will be using this as a cornerstone of our upcoming trip, because it sounds like you like to eat as much as we do!!"
- James
"My wife and I are in the process of planning our honeymoon, and your blog post has been a huge help in deciding where we should stay and what all we should do! We will be traveling there in November, and are heading to the same places you are! So, Thank you!"
- Nick
"So glad I found this itinerary for Bali! It has definitely inspired me to go, hoping to book my tickets next week! I love all the detailed advice and that you've included all the places you ate at and tips! Big fan :)"
- Martina
"Okay, it's totally your fault if I blow all my savings this summer on weekend trips! This is an awesome guide for a first-timer in NOLA. I'm the least adventurous eater ever, but even I'm intrigued by all the food you've described!"
- Katie
"I have read your post over and over and over and over in preparation for my trip. Thank you soooo much for all the detailed information!!!!"
- Amy
"This guide/blog/article is the absolute BOMB! Planning a Spain, Portugal, and Morocco trip so wanted to check what routes tours suggest (totally do the geographical map layout first thing too!), and yours is just the best I've come across."
- Prachi
A Passion and A Passport has partnered with dozens of destinations and travel brands in the last 5 years. We love showcasing thoughtfully designed hotels, exciting/adventurous activities, and exactly what makes a destination unique and special.
Psst- I only partner with brands who are a perfect fit for my audience, and turn down way more collaborations than I accept.
Notable past partnerships have included:
Other collaborations/campaigns: Banff & Lake Louise Tourism, Norwegian Cruise Lines, Visit Singapore, Utah's Canyon County, KAYAK, Trover, Hyatt Regency Austin, Hotel Vintage Seattle, Intercontinental San Francisco, Andaz Napa, The Orlando Hotel, San Francisco Travel, Ritz Carlton Half Moon Bay, Lo & Sons, Kimpton, CITYPASS, among others...
We specialize in creating ridiculously detailed, long-form content. This ensures readers get all the possible information they could want about the topic at hand, without needing to do a million additional google searches (because, ugh!). Psst - and yes, this just means that I'll be gushing about your brand for longer!
How we can work together:
Press and FAM Trip Campaigns
Product, Brand or Hotel Reviews
A Passion and A Passport occasionally accepts guest posts, but ONLY from fellow travel bloggers. If you represent a brand, product, hotel, SEO marketing agency, or any other for-profit business, I will not accept a guest post .
If you are a travel blogger with expertise on a particular destination and would like to write for A Passion and A Passport, check out the guest post guidelines here before pitching.
Please note: A Passion and A Passport does not publish infographics or guest posts by travel companies/mass link-building operations simply looking to place links.
However, if you feel you represent a brand that aligns with the values of A Passion and A Passport, please get in touch and we can discuss possible ways to work together. A few additional things to keep in mind:
I will never offer sponsored posts to companies affiliated with gambling or drugs.
All sponsored links will be good for 1 year, as no permanent links are offered.
An implementation fee may be subject to place affiliate links
All sponsored posts/reviews/promotions will include a sponsorship notation per FTC guidelines
Positive coverage is never guaranteed, although any difficulties/negative experiences will be communicated in private to brand/s beforehand