Heading to San Francisco for the first time? This San Francisco city guide is just what you need before any visit to the City by the Bay!
San Francisco may be small (at less than 50 square miles) compared to the monstrosity that is New York City (over 300!), but it sure packs in a lot of must-sees. If this is your first time in San Francisco, you're in for a treat.
From hiking and biking to drinking and snacking, it's true – the City by the Bay truly has it all. Not to mention some of the best burritos in the country. And since this is America's most liberal city, feel free to wear what you like, say what you like, and act how you like. Never be embarrassed in SF – I wore bright blue leggings the other day and didn't get any nasty stares. Be open. Be yourself. Be fun. 🙂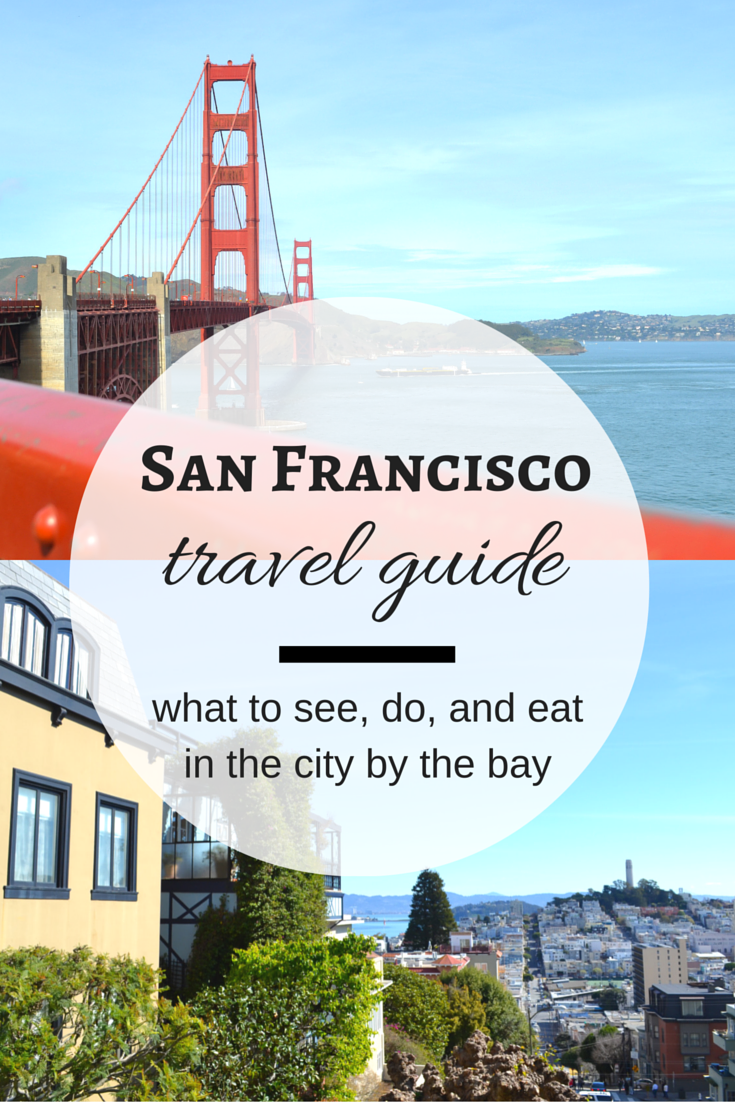 A few insider local tips:
No abbreviating San Francisco with 'Frisco' or 'San Fran'. Just please don't. You'll be crying for outsider status before you even visit, let alone draw a lot of (negative) attention to yourself.
Despite it's moderately small size, getting around is not the easiest. For a first-timer to the city, an Uber is the easiest way to bounce from spot to spot. And since the city is small, the fares wont be astronomical (although watch out for fare surging on unspecified days/times – it'll say directly on the app).
San Francisco is surrounded by some of the greatest areas. That being said, it would be a shame to stay in the heart of the city the entire time. If you're looking for even more trips from the City by the Bay, check out 30+ San Francisco Day Trips and 25+ Long Weekend Trips from San Francisco – sure to cure anyone's case of uncontrollable wanderlust.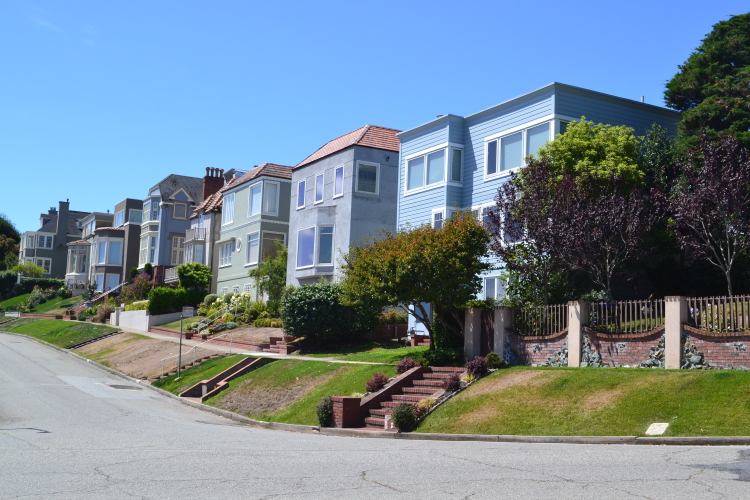 Wear comfortable shoes. This is definitely not the city to sport your new high-heels, as you'll find yourself stuck in many situations. And by stuck I mean at the bottom of a very steep hill. Wear sneakers or broken-in TOMS, and you'll be quite alright walking the streets all day. These sandals are also extremely comfy and will get you throughout the day.
Bring a jacket (yes, even in summer), and dress in layers. That SF fog (named Karl!) will get you if you're not prepared for it.
San Francisco is a relatively safe city, just use caution and follow your gut if you aren't comfortable. Avoid staying in The Tenderloin, and be aware of possible pick pocketers. My advice: always stay alert, know where you're going, and you'll be ok.
If you have more than a few days in the city, check out my full San Francisco Bucket List. Loads more ideas (and must-eats), I promise! I'm still checking them off – and I've lived here for over a year and a half! The 9-Day SF City Pass is a wonderful idea as you'll save an ample amount of money and ensure you tick off all of the must-see's while in the city! It also includes unlimited muni and cable car transportation!
Read More about San Francisco >>
(opens in new tab)
The Ultimate San Francisco Food Bucket List
Hiking in San Francisco: A Coastal Walk through Lands End
San Francisco Bay Area Bucket List
7 Spectacular Day Trips from San Francisco
Best Places to Photograph the Golden Gate Bridge
Best time of year to go: April–May or Sep–Oct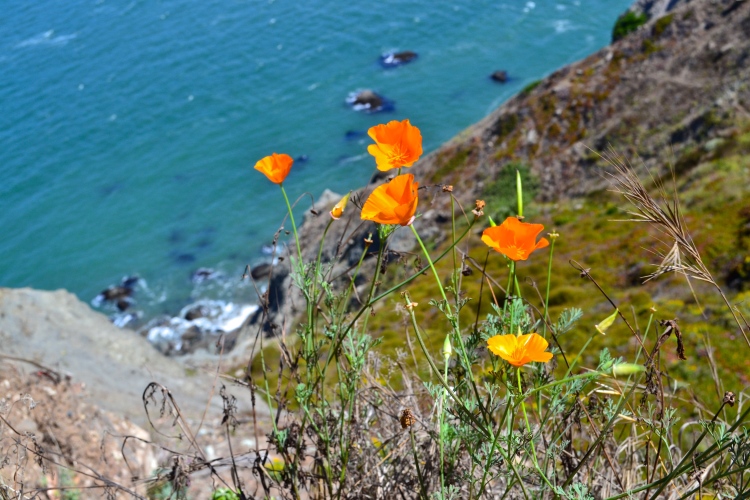 Summer is often foggy and cool. June Gloom is a really thing. Don't even think about going swimming during "summer". But really, in all honesty, any time of year is a good time to go. We had 70 degree weather last January, and just the other day (March 2), it was a cool 74 degrees. We've been in a drought for the past few years, but now its been storming for a day or two. Unpredictable to say the least.
If it's cloudy/foggy in one area, head elsewhere, and it may be bright and sunny. #microclimates are a real thing. Summers come late here, and Autumn usually feels like summer. If you're really bummed about the weather, head about 30 minutes south to the Peninsula and you may be rewarded with clear skies.
What to Do During Your First Time in San Francisco
Twin Peaks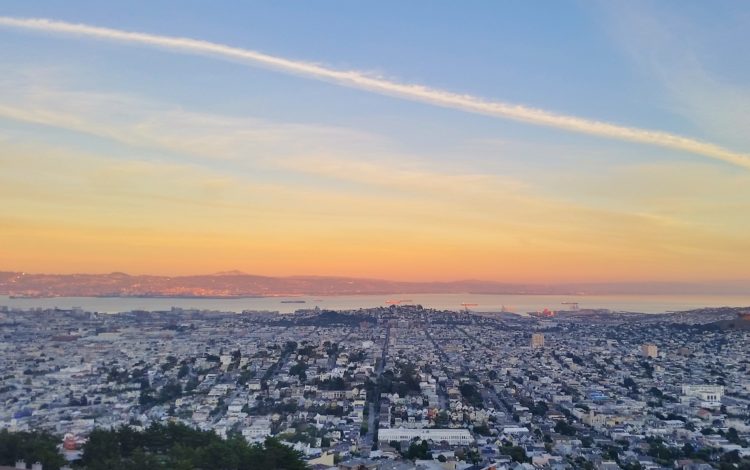 One of my favorite views of all of the Bay Area! Make sure you drive up on a clear day, as you unfortunately won't see too much of anything during SF's intense fog. Come right before sunset to get a fantastic light on all of the city. Make sure to bring a jacket/wear layers, as it always seems to be quite windy up here.
It might be crowded (especially on warm Indian summer nights – yes, summer comes late here), but sit your booty down, close your eyes for a moment, open, and relish in your look out point. Looking for a semi-romantic spot? This is it.
Lombard Street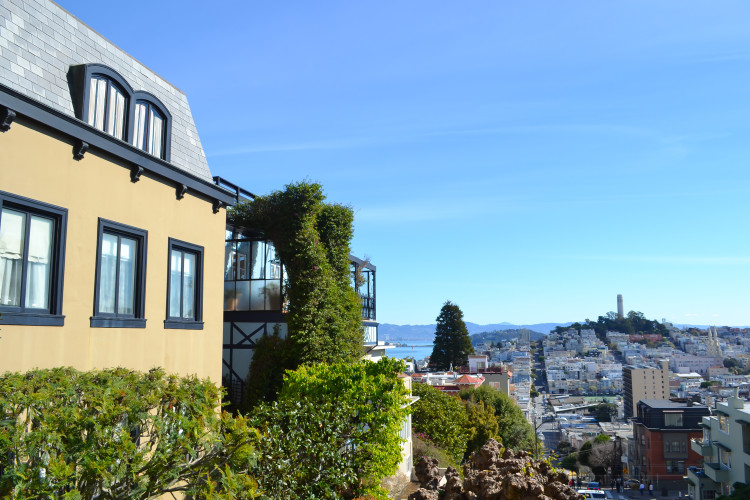 They don't call it the crookedest street in the world for nothing! Those eight hairpin turns are a doozy! Fun Fact – it's actually not. Vermont Street in SF technically wins that award. Since it's actually paved in concrete, and not the beautiful red brick that makes Lombard Street, and only has seven turns, visitors prefer Lombard.
Read Next | Day Trips from San Francisco
Be prepared to come early, as this is a major tourist site and it will get ridiculously crowded on the weekends past 10am. I suggest parking on a side street above, taking in the views, walking down the stepped-street (on a separate walkway, you'll see it), venturing around for a bit, then making your way back up. I promise you your calfs will hurt for a few days afterwards, but such is San Francisco. #thosehillsthough! It's a one-way street (downhill).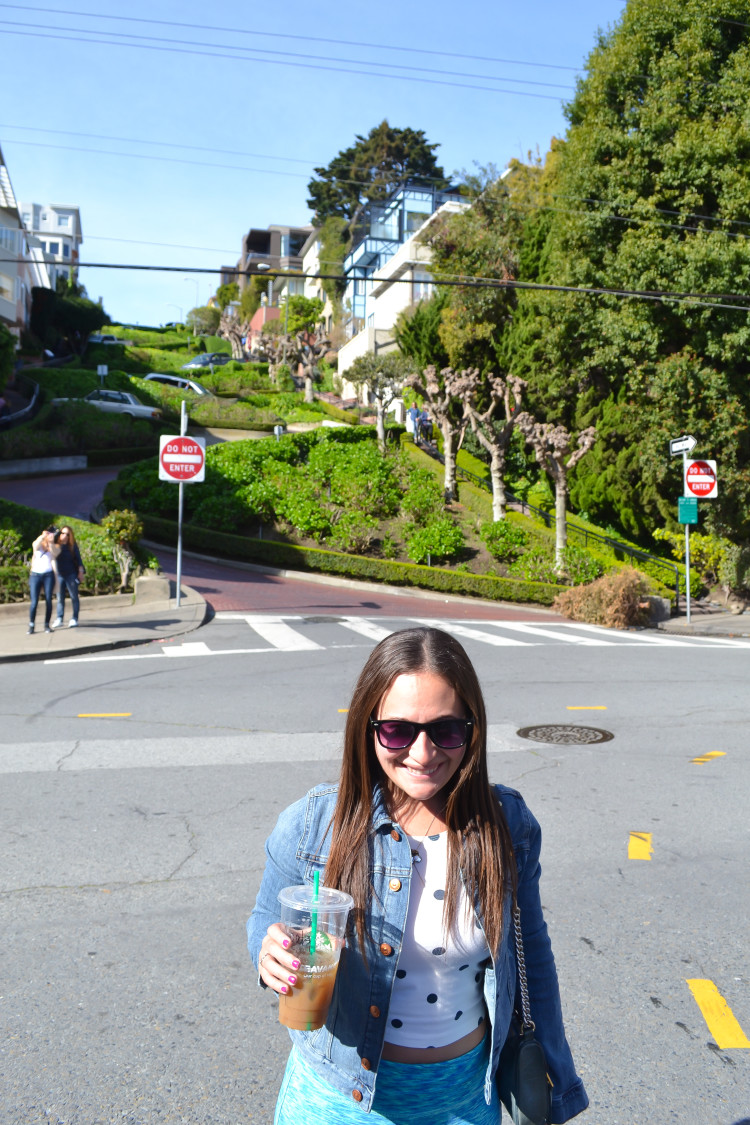 Note that Lombard Street is actually a very long street which runs throughout the city, and the windy part is only a tiny spot. (AKA – don't park as soon as you find 'Lombard St' on the street. It may be a days away).
Look on Google Maps, and you'll be able to see the twists and turns! It's kinda crazy! And if you're interested in a little cheesy fun, why not traverse the city in a tiny yellow CoGar for a few hours?! Still on my SF to-do list.
Alcatraz Island
This once notorious prison (home to Al Capone), is now a museum with audio tour. You'll take a quick ferry over to the island, which is situated in the San Francisco Bay just over a mile from the mainland. Again, be sure to bundle up, as the ferry over can be quite chilly.
Some say the tour is spooky at night, but I've heard that the views during the day are unbeatable. I happened to go on a night that was rainy and rather foggy, which only heightened the experience. Your pick – both night and day seem pretty spectacular. Make reservations about 2 weeks in advance as tours fill up quickly, or consider opting for a combo tour of Alcatraz and a hop-on, hop-off bus of the city to ensure lots of tourist spots! And bikers – here's a treat for you!
Golden Gate Bridge // Chrissy Field
This structure is a San Francisco icon which definitely cannot be missed (even if you only have one day in the city). Consider walking along Chrissy Field for my favorite views of that famous rust-colored bridge – it's actually not golden. Take the Golden Gate Bridge trail and you'll reach the entrance to the Golden Gate Bridge, which you can walk on for no fee. Note that the bridge is about 2 miles long (each way), so plan accordingly. If you only have a few days in SF and want to get a lot of sites in, I recommend walking to the first trough and turning around (or biking in order to cover more distance in less time!) Be sure to snap a selfie, but please be careful and watch out for bikers!
From the bridge you can easily view Alcatraz Island, the sandy beaches, and the northern parts of the city. Bring your camera – you won't want to miss these photographs.
And parking's easy (and cheap!) at Chrissy Field, which is always a major plus (especially in San Francisco).
Read Next: Where to Find the Best Views of the Golden Gate Bridge
Another recommended option is to bundle up on a Golden Gate Bay Cruise, which takes you directly underneath the famed bridge, and you'll even sail around Alcatraz Island! Or my absolute favorite, a boozy champagne brunch cruise on the SF Bay – definitely makes for an epic afternoon!
Golden Gate Park
San Francisco's own little "Central Park", complete with a heard of bison and dancing ladies on skates. True story. While definitely not as large, there is still lots to see and do. Museums include the de Young Fine Arts Museum and the California Academy of Sciences (CalAcademy for short). You'll also find the Botanical Garden, Japanese Tea Garden, and Conservatory of Flowers – all worth a quick visit.
Read Next: My Complete Guide to Golden Gate Park (all my faves)
Don't skip some chowder and a lobster roll from Sam's Chowder Mobile.
If museums and plants aren't really your thing (but really – the ones here are pretty cool!!), hop on a segway! When we had friends come to visit, a segway tour was on the agenda, and we were able to see so much more of the park via two wheels than if we were on foot. Takes a little getting used to, but once you master it, it's just oh so much fun!
Fisherman's Wharf Area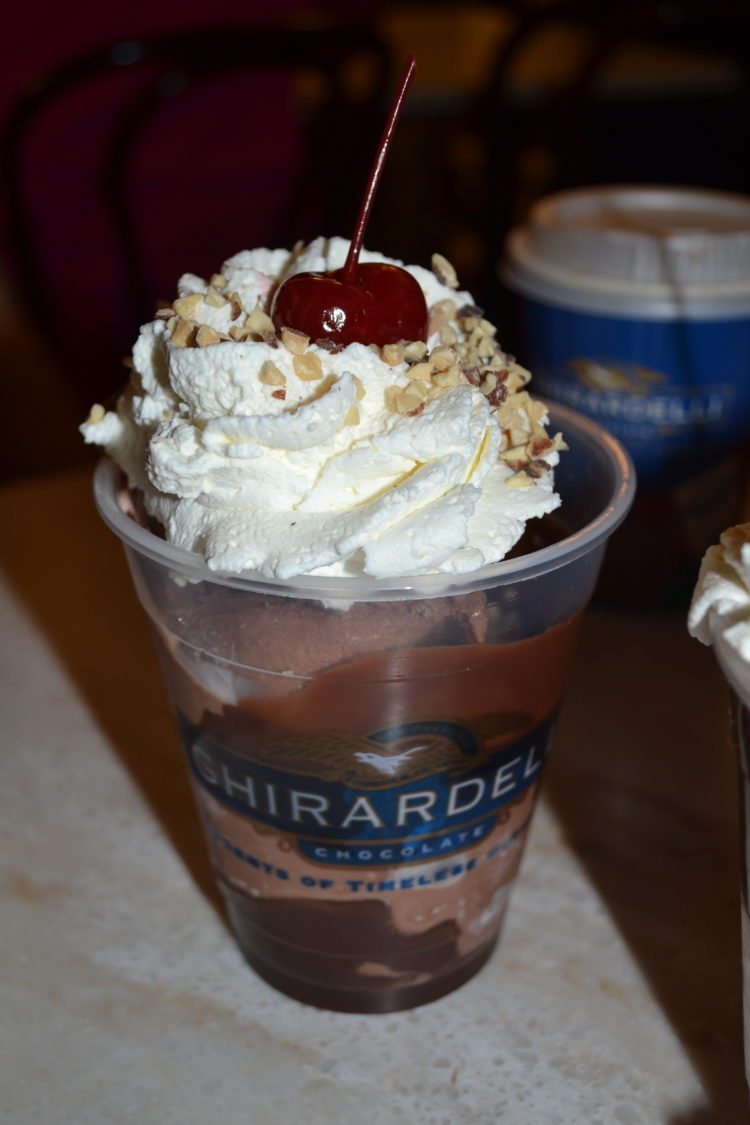 No visit to San Francisco is compete without a stop at Ghirardelli's. Indulge in a chocolate fudge sundae and hot chocolate (just to say you did). A small breakfast and lunch is probably a good idea that day… just saying!
Read Next: The Ultimate San Francisco Food Bucket List
Boudin is right around the corner, and it's definitely worth a stop to try out the famous sourdough bread. Don't miss the sea lions at Pier 39. However, it's crazy touristy here (think lots of selfie sticks and masses of people)- don't say I didn't warn you. Please don't spend all your time here, as this is definitely not the 'real' San Francisco. Definitely fun for an afternoon though if you've never been!
Painted Ladies
Pack a picnic and cozy up on up to Alamo Square, a grassy area with picture perfect views of the Painted Ladies. Any Full House or Mrs. Doubtfire Fan will surely recognize them right away. These six Victorian houses, built between 1892 and 1896, are painted in all different pastel colors, boast large porches, and are between 2 and 3 stories high.
They recently got facelifts (after being under construction for the better part of last year), and are more gorgeous than ever. Now's a good time go for sure. Late afternoon (before the sun starts setting) is best for photos.
Check out the inside of one here, since both you and I will never be able to afford them nowadays (each one will set you back a few million).
Promise me you won't miss out on one of the most photographed locations in San Francisco.
Other things to do in San Francisco if you've got more time:
San Francisco Helicopter Tour: what's better than viewing the city from above? Not only will you see the popular Golden Gate Bridge, Alcatraz Island, Fisherman's Wharf, and San Francisco skyline, but also north over the spectacular Pacific Coastline, Tiburon, Angel Island, Marine Headlands and Sausalito. Book Tour here.
The Castro Historical Walking Tour: You really can't visit San Francisco without understanding what the Castro District is all about. There's honestly nothing cooler than this internationally renowned gay neighborhood, I promise! Book tour here.
Head to Napa: About an hour north of the city lies one of the world's best wine countries! On the tour, you'll visit several wineries for guided tours and tastings, walk through beautiful vineyards, explore the winemaking facilities, and learn about the history of winemaking from your guide as you sip fine wine. Stop in Yountville to enjoy lunch and browse specialty shops at your leisure and expense. You can drive to Napa yourself, but who wants to volunteer as DD? Book tour here and everybody can drink up!
Recommended Eats:
Chowder in a Sourdough Bread Bowl at Boudin Bakery (Fisherman's Wharf)
Ice Cream and hot chocolate at Ghirardelli's (Fisherman's Wharf)
Bi-Rite Ice Cream – any flavor! Be comfortable waiting on line! It goes fast though! (The Mission)
Burrito of your choice at El Matate (The Mission)
stuff your face on a Mission Food Tour: quite possibly the hippest neighborhood in all of America
Fresh Pasta from the Homemade Italian Company (North Beach)
Breakfast/Brunch at Mama's (North Beach)
Loaded Animal Fries and a Burger at In N Out (various locations)
House Noodles and Sesame Chicken from House of Nanking (China Town)
Chinese Mai Tai's from Li Po Cocktail Lounge (China Town)
Speciality Cocktails at Top of the Mark (Intercontinental Mark Hopkins) for fantastic views of the entire city
Philz Coffee – its a staple in SF, and you cant possibly leave without a cup
Other Cool Spots to Check Out: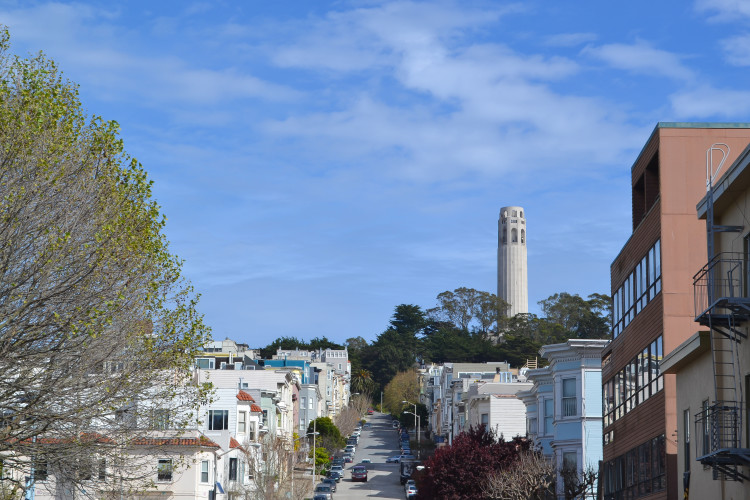 Coit Tower/Telegraph Hill (pictured above)
Palace of Fine Arts
16th Street Stairs
Baker Beach
CalAcademy (skip the line tickets here)
AT&T Park
Ocean Beach (pictured below)
Ferry Building
Suggested neighborhoods/areas to walk around:
Noe Valley
Sea Cliff
Haight/Ashbury
China Town
North Beach ("Little Italy")
Inner/Outer Sunset
Union Square
AVOID: The Tenderloin. Not a place you want to hang around, especially during your first time in San Francisco.
Recommended Items to Pack for San Francisco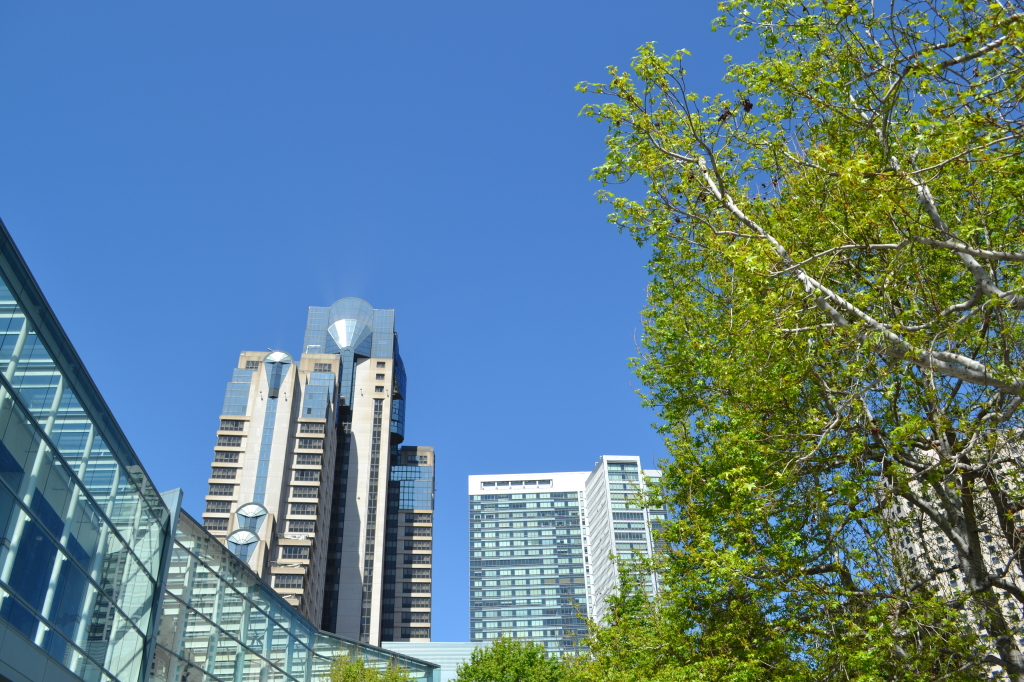 Comfortable Footwear, like these Reef sandals, Toms, and sneakers with good support (no heels, ladies!)
Cardigans / Light Jackets / Jean Jacket (that fog will get you!)
A warm, windproof layer (wind, ahhh!) —> this gorgeous Patagonia rain coat protects you from rain and wind, and comes in a variety of fun colors (perfect for SF!). Totally digging this North Face jacket as well.
Reusable Water Bottle (you'll get quite a workout walking up and down those hills!)
Sunglasses (<– my favorite) / Sunhat / Sunscreen (a must)
Camera (I suggest to bring along your SLR [what I shoot with], it's such a photogenic city)
"California casual" clothing // relaxed (even at nice restaurants you can get away with skinnies and a cute top)
Picnic Blanket (for fun picnics in the park!)
Travel Speakers (for that picnic you'll be having)
Clothing for all types of weather (definitely bring a warm jacket from Nov-Feb, shorts and sundresses for Aug-Oct, scarves year round, and the rest all the time).
How to Get to the City:
If you're coming from the airport (SFO) which is actually a bit south of the city, you'll want to call for an Uber on the app. Note that Uber drivers are not allowed to pick up at "Arrivals", and you'll need to meet your car at "Departures" – it just gets too crazy the other way around.
I'm kind of obsessed with the architecture, can you tell?!
Where to Stay:
For your first time in San Francisco, you'll want to stay in a centrally located area, preferably in Union Square, the Financial District, or around the Convention Center. Try to stay near Market Street, as public transportation is plentiful here. Pictured below: Intercontinental San Francisco. A beautiful building with an even more beautiful deck and dining area! Be sure to shop around as there are lots of wonderful hotels in San Francisco!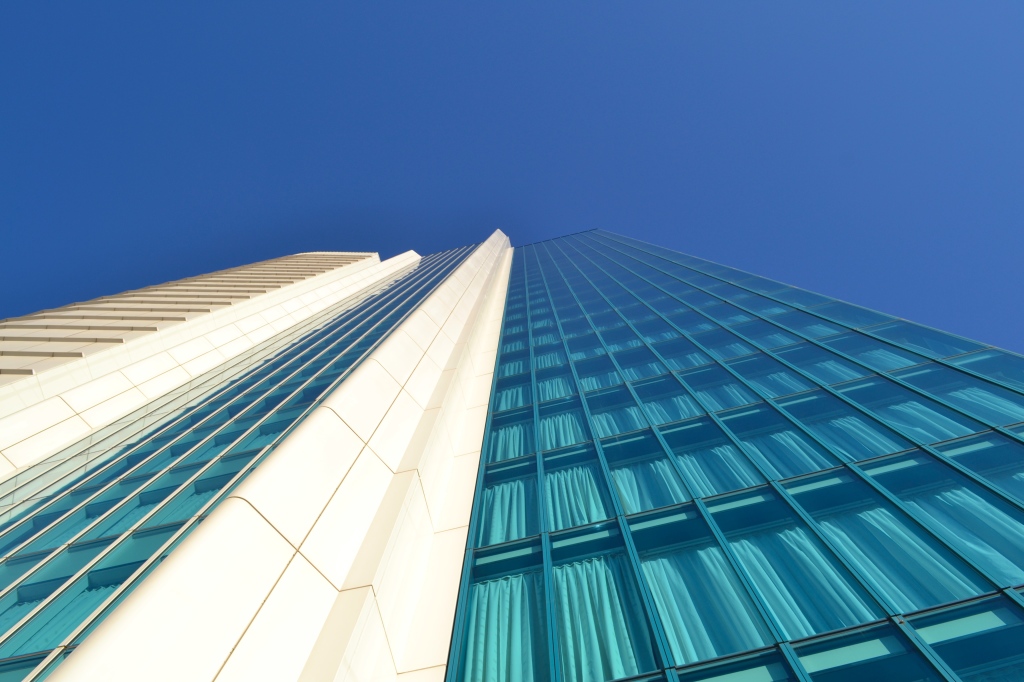 Read More about San Francisco >>
(opens in new tab)
The Ultimate San Francisco Food Bucket List
Hiking in San Francisco: A Coastal Walk through Lands End
San Francisco Bay Area Bucket List
7 Spectacular Day Trips from San Francisco
Best Places to Photograph the Golden Gate Bridge
If this is your first time in San Francisco, have a blast!
For more information, check out SanFranciscoTravel.
Any questions? Feel free to ask down below in the comments!