Want to road trip north on the PCH?! How about a road trip from San Francisco to Mendocino?!
Ever since I moved to San Francisco (just about a year ago, ahhh), and literally immersed myself in all the fun things to do in San Francisco, I've ventured south for my birthday, a few hours east to Yosemite National Park, and taken a spontaneous trip up north to Napa Valley. We had cocktails at the Ritz Carlton Half Moon Bay, stayed in the city a few nights, and always make sure to take day trips from San Francisco whenever we can. However, there's still so much on my San Francisco Bay Area Bucket List, and it was time to cross another destination off!
With Mendocino being just about 4 hours north of San Francisco, Labor Day Weekend was the perfect time for the drive up the coast. Every three day weekend should include new adventures! Amen to that!
Looking to extend your trip? Be sure to check out my favorite stops on the Pacific Coast Highway – all 75 of them!
Road Trip from San Francisco to Mendocino In One Day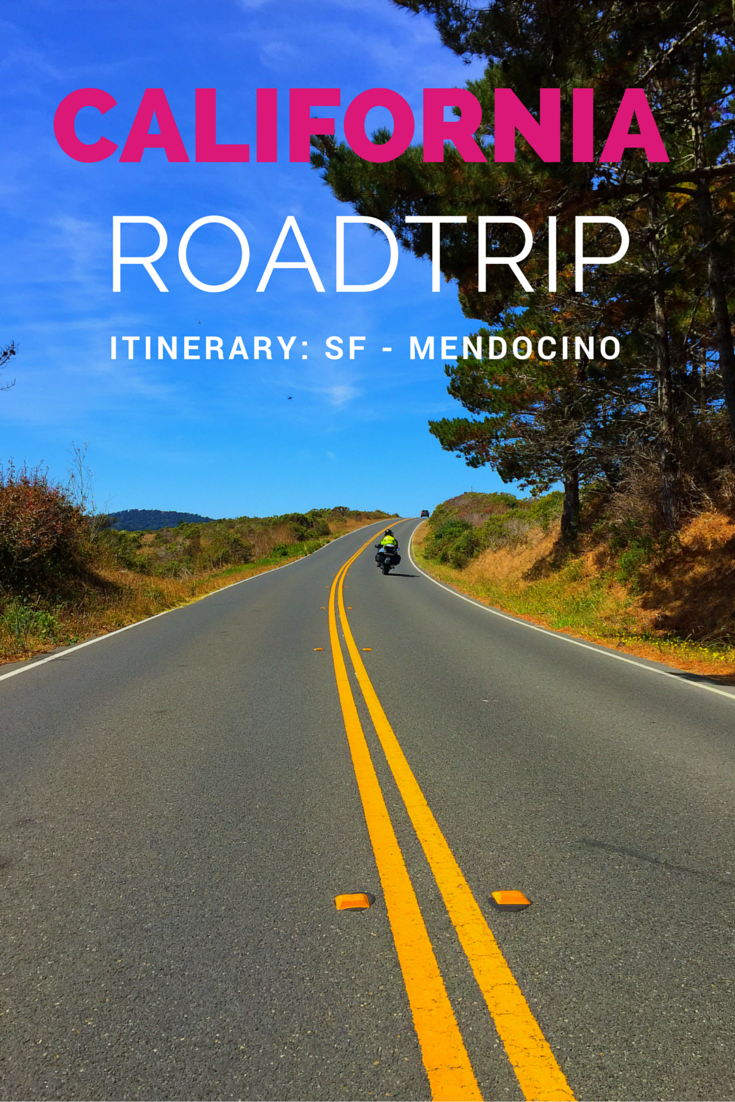 Note: The drive took us way longer than the originally planned 4 and a half hours, but what's a road trip without a few unexpected (ok, I planned a few) stops along the way? And with views like that (above), who cares how long it takes?
Psst: If you're in need of a car rental, check out this site in order to compare rental companies to see who has the best price.
Search for the cheapest car rentals over here!
1) Vista Point over the Golden Gate Bridge
Since you are going north and crossing the Golden Gate, you might at well stop at the Vista Point directly off the bridge. The "other" side actually boasts some of the best views – it's a proven fact, it's just that not many people even think of leaving the city.
However, tt's popular enough to be quite crowded, so make sure to come early morning before the tour buses start arriving (best to arrive before 9am). We got lucky and encountered a day with clear skies, but just for the record, the bridge is even more mysterious and magical with some fog hovering nearby.
TIP: If you're from the SF Bay Area, I recommend you skip this stop. It was way too overcrowded when we went (albeit a holiday weekend), and used up some of our precious time. Save it for another day when you aren't driving miles upon miles of the coastline.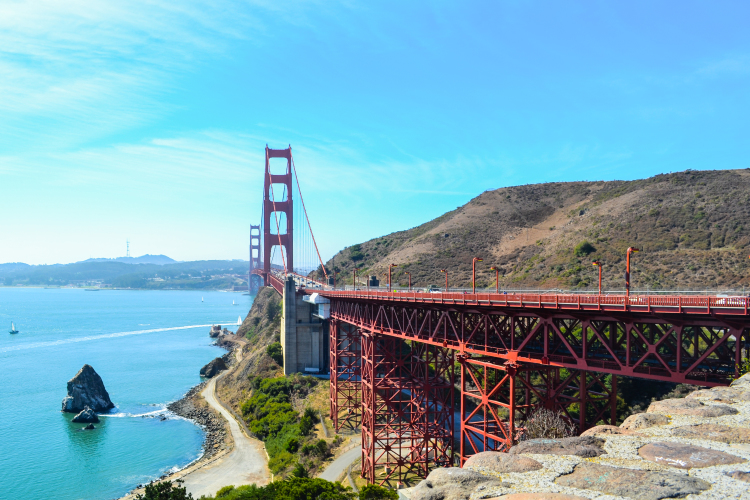 Muir Beach Overlook
Leave the crowds and head north to the Muir Beach Overlook. With only a handful of people (go on a weekday, and you'll most likely be the only ones there), it's a nice break from the masses you experienced just a few moments earlier. People have actually gotten married here – yes, it's that pretty! I'm still swooning over that coastline.
Beware, it can get bit windy (you're directly over the ocean), so bring layers. I started off in a sweatshirt, then quickly ended up in a tank. There are quite a few stairs to get to the end of the overlook, but it's nothing crazy and anyone can do it. Plus, you'll be stopping every few moments to take pictures, so use those as your "breaks".
Bonus: If you're visiting in winter, Muir Beach Overlook is one of the best spots in all the Bay area to witness migrating whales swimming by (!!!)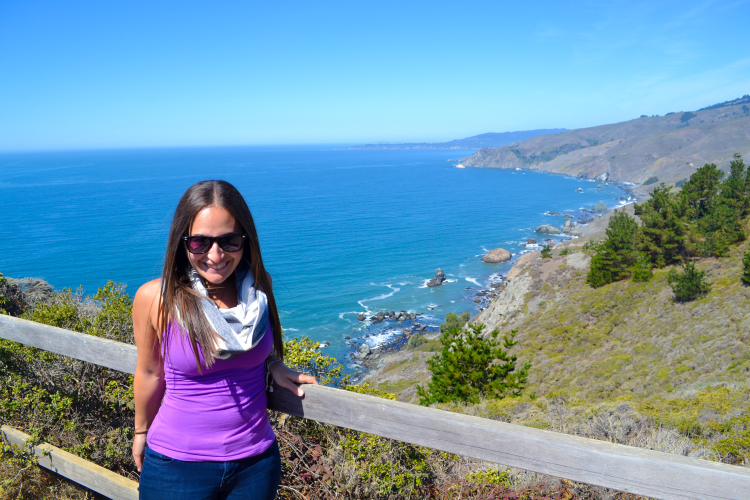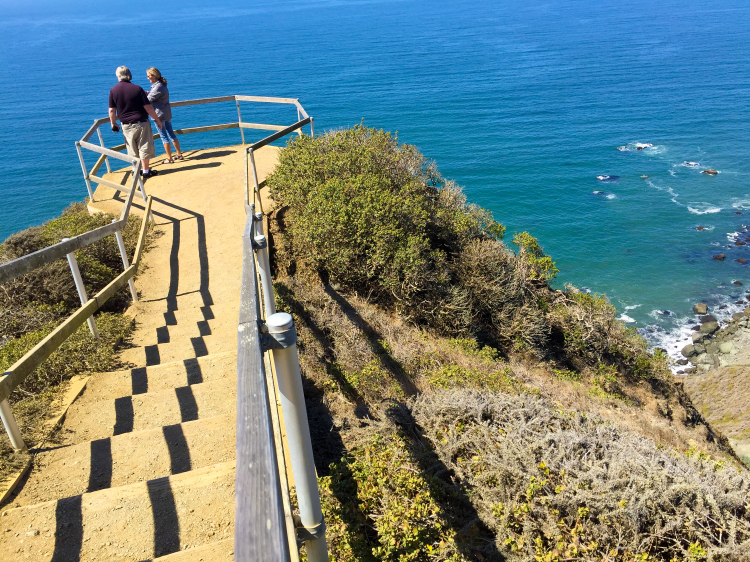 Point Reyes Shipwreck
A tad out of the way (20 minutes or so), but definitely worth the side trip. The ship is located right behind the grocery store in the town of Inverness. Cell service is not the greatest in this neck of the woods, so it can be slightly difficult to find if you don't know where to look. Put this in your GPS before leaving Muir Beach: 12781 Sir Francis Drake Blvd | Inverness, CA 94937.
You could easily spend a whole day exploring Point Reyes National Seashore, but if you're tight on time like we were, make this a must stop. Definitely remember your camera- it's one of those "must-photograph" places in California. Not too much backstory here, just some guys fishing boat that came ashore. Still pretty cool in my book.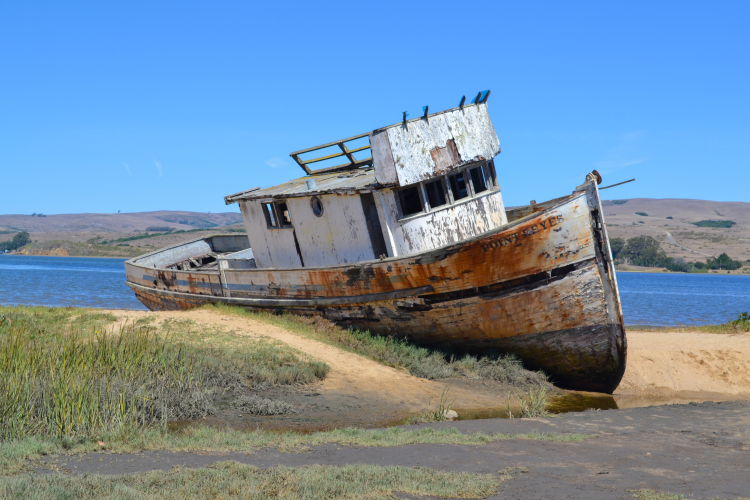 Millerton Point in Tomales Bay
Most definitely a great place to stretch your legs for a little bit. Not too much here, but if you bring a towel, some sunscreen, and a sandwich from the Inverness grocery store, it's a great place to have a picnic.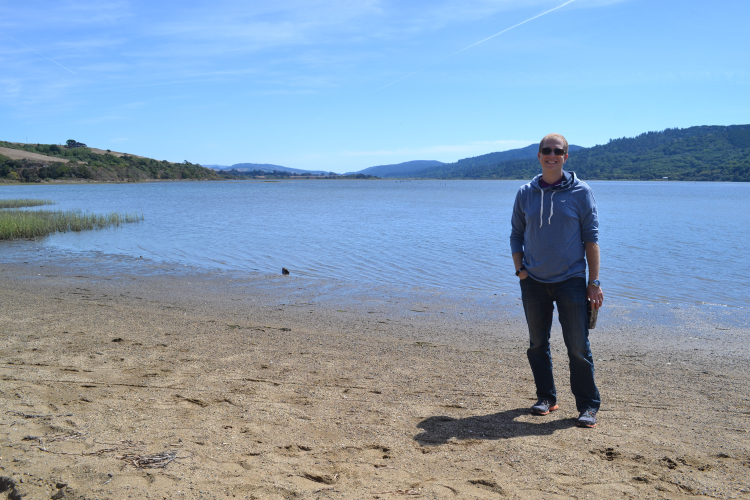 Hog Island Oysters
We decided not to stop here as it was super crowded and we had just binged on some snacks in the car. I've heard the oysters here are top notch, and you can take them to go picnic-style for some incredible views of the coastline.
Patrick's Saltwater Taffy
An insane amount of salt water taffy. We bought some different flavors – tropical fruit mixture, s'mores, and apple pie (what was the husband thinking about that last one?) We'll probably have that last flavor for a few months. A quick and somewhat silly stop, but you'll pass it anyways, so no point in missing it! Plus, taffy!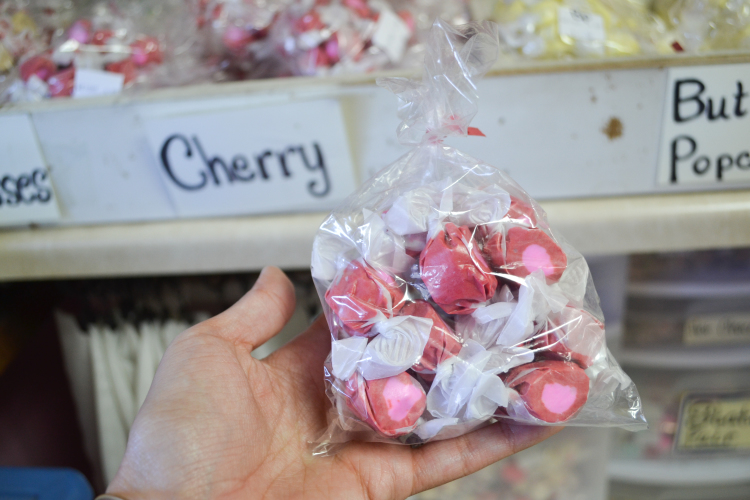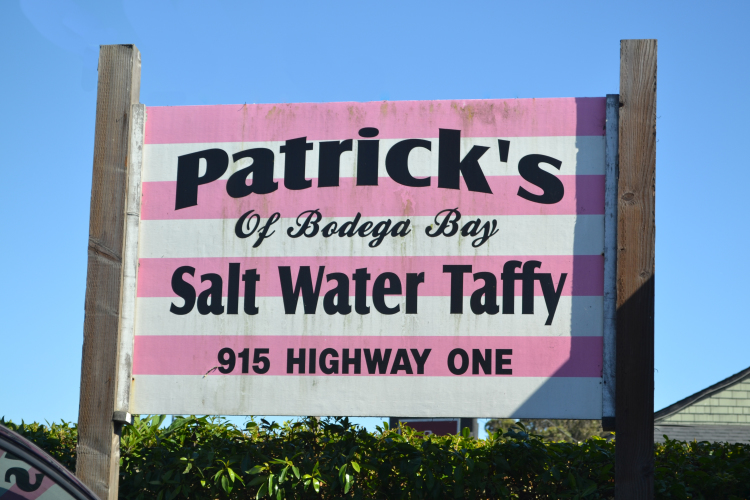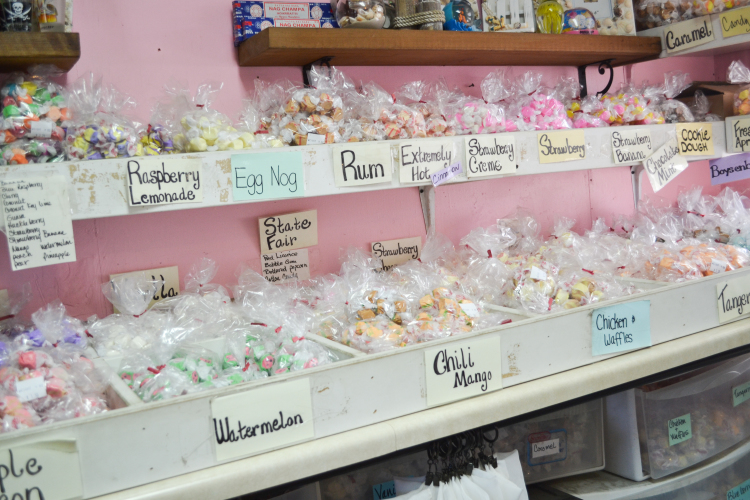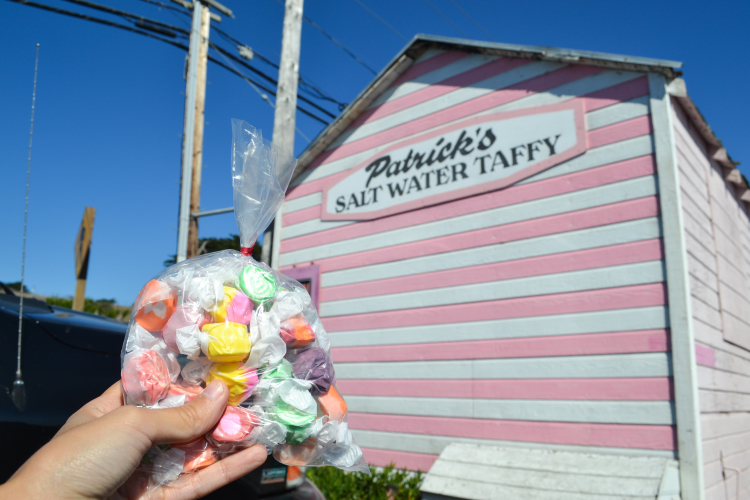 Wild Flour Bread Co
Hungry yet? Lots of different variations of this goodness.
Be sure to know that Wild Flour Bread Co sells just that – bread. And only bread. A few scones and such (OMG they were amazing), but nothing of substance. We made the mistake and were certain we would find sandwiches or something of the like there. No cigar. We ate a lot of bread in the car after that.
Salt Point State Park
There are numerous state parks on the coast, so you basically have your choosing. A great quick stop to break up the drive a bit more, and more gorgeous scenery? Yes, please!
Anywhere Between Salmon Creek State Park and Jenner
Ever been to Big Sur? This area resembles that stunning coastline. The photos below prove just that.
TIP: Just be sure to stay safe when pulling over on the side of the highway. There will be multiple opportunities, but with so many twists and turns up the mountain, look for a spot with enough room so you don't get side swept.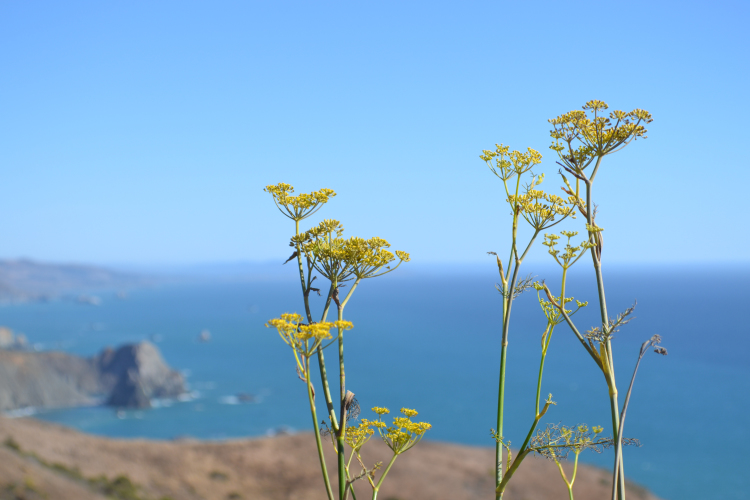 Point Arena Lighthouse and Museum
If you're making lots of stops like we did, you'll most likely miss the entrance time. We got to the Point Arena Lighthouse around 6ish and were pretty bummed to see that the lighthouse had closed a few hours earlier, at 4. Normally, if you make it on time, for a small fee ($7.50), you can take the stairs to the top of the lighthouse. I've heard there's some really great views from the tippy top!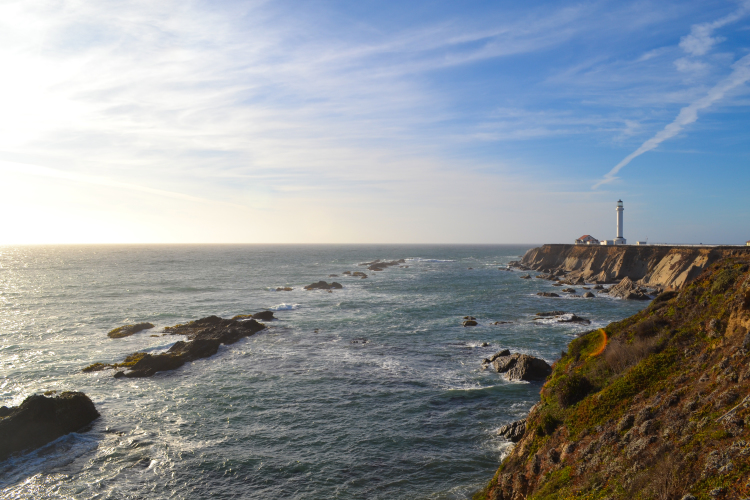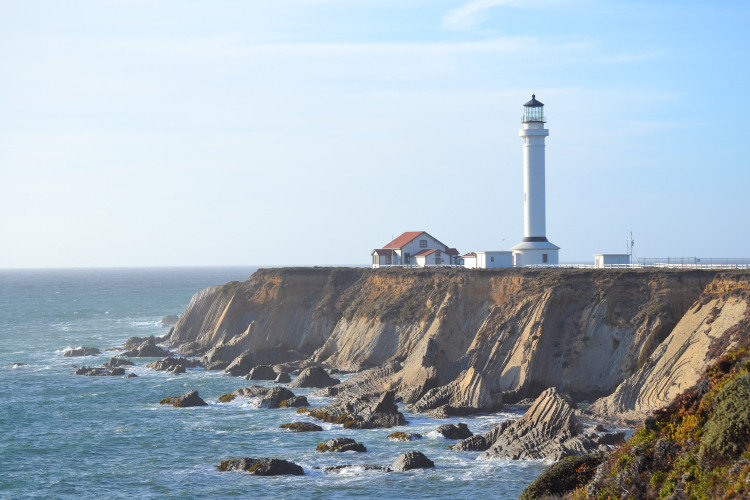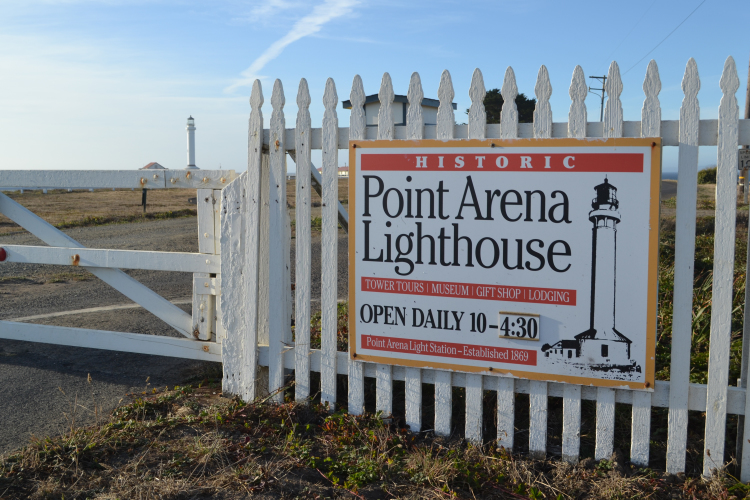 Phew! Made it to Mendocino.
Recommended Items for a Hassle Free Road Trip:
click to purchase on Amazon
Quick Tips for Driving Highway 1: San Francisco to Mendocino
+ It will take (much) longer than expected. Leave San Francisco early in the morning to not feel so rushed and get the most out of your day.
+ The weather changes quite frequently. Notice how I'm wearing different clothes in certain pictures? Yes, that's all the same day. Pack a small duffel with a change of clothes. There's nothing worse than being uncomfortable in the car.
+ Bring snacks. More than you think. Yes, there are places to stop along the way to get some food, but there are also long stretches without any large towns. We love trail mixes, granola bars, and bananas with little nutella to-go packs!
+ Be spontaneous and take your time, but aim to reach Mendocino by sunset. The area is not the most well-lit, and you may have trouble finding your hotel or Air BnB in the pitch black.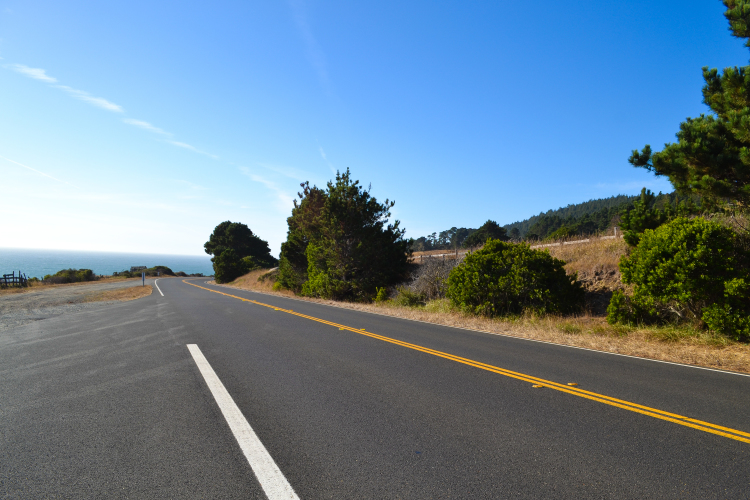 + Be aware that cell service is very spotty in some areas, and GPS may not work for all stops. The route is not difficult, as you just follow Highway 1 north most of the way, but it's a good idea to know how far apart stops are. Handy tip: take a screen shot of your google maps when you do have service, this way if service is lost, you'll already have directions. Us? We always keep a paper map in our car, just for back up. You never do know.
+ And this goes without saying, but I'll say it anyway. Bring your camera. The California coastline is a beauty that you'll want to remember many years down the line.
+ Don't take Highway 1 on your way back to San Francisco. Take 101 and 128 – you'll get back to the city in about 3 hours.
+ And if you've got heaps more time, consider the very long but exceptionally beautiful drive from San Francisco to Seattle (or maybe save that trip for another time). Consider making the whole Pacific Coast Highway drive – all my favorite stops here!
What's your favorite thing about a California coast road trip?