Planning an epic Northern California road trip and looking for the best stops to make?! I'm here to show you all the highlights (think redwoods, deep blue lakes, and freshly shucked oysters)! You'll be wondering why you didn't take this road trip to Northern California sooner!
What comes to mind when you picture NorCal? If you said towering redwoods, the granite peaks of Yosemite, and delicious wine regions, you wouldn't be wrong! But we've also got a snow-capped dormant volcano (true story), that dramatic Pacific coastline, plenty of Victorian-era houses, and even the capital of California (no, it's not LA or SF).
As I'm sure you could've guessed, Northern California is HUGE. And with that comes tons of diversity, in both its urban areas and stunning landscapes. You could spend months road tripping to Northern California and still not see it all. You will however feel that relaxed Californian attitude after just a few days in the state.
The area is so massive I even wrote a guide with over 300 things to do in NorCal! While we won't be knocking out all 300, we will be crossing off not one, not two, but THREE national parks in California on this Northern California road trip. I told you the itinerary I planned out is epic.
→ Read Next: The BEST Road Trips in California (so many great ideas in here!)
I've lived in California for over 5 years now, and explore the Golden State every chance I get. Although I haven't completed this entire NorCal road trip I'm suggesting in one go, I've been to all the stops — some, even multiple times! I've taken all my tips and included them in what I feel is the ultimate Northern California road trip itinerary → perfect for you all looking to explore the northern half of the state!
→ Psst: Check out my road trip packing guide for must-have items and other handy tips and tricks (helpful even if you're an experienced road tripper, promise!)
Northern California Road Trip Itinerary Overview
Why take a Northern California road trip?!
Well for starters, NorCal is absolutely breathtaking. As I mentioned before, there's craggy coastlines, towering redwoods, and delicious oyster picnics!
In addition, the state is just too damn huge to road trip through all at once. I mean, maybe if you had a month plus that'd be slightly doable. While I'm beyond obsessed with the Pacific Coast Highway and southern California, a trip to Northern California is oh so different.
If you're looking to get a bit off the beaten path and delve from the ordinary, a road trip to Northern California will be perfect for you.
How Long Will this Road Trip in Northern California take?
This is a super tricky question, because you could honestly spend months exploring NorCal! I say, plan for as long as you've got! If you wanna see all the stops on this Northern California road trip itinerary I've planned, aim for at least 3 weeks. You can probably do it in 2, but it'll be super crammed and you'll do too much driving vs. exploring in my opinion.
If you've got less than 2 weeks, I'd pick out a few spots below which pique your interest the most. Look at the map below and try to keep the places you pick close-ish together.
Only have a week or so? Leave off Yosemite National Park and Lake Tahoe. While they're actually some of my favorite places in Northern California, these two spots are a bit further away from the others, so it doesn't make sense to include them on a shorter trip. You can easily spend 3-4 days in each, so best to save them for another trip when you can really give them the time they deserve.
Things to Know Before Driving Around Northern California
Getting to San Francisco
First things first, if you're not a resident of San Francisco, you'll of course need to get yourself there (stop #1). Since SFO is a major international airport, and a hub for many airlines, you can easily find cheap airfare within the states. You can start this NorCal road trip in Sacramento, but I have a feeling you'll probably find cheaper airfare to San Francisco.
Renting a Car
Since this is in fact a road trip, you'll need a vehicle to get you from place to place! Worth mentioning so you don't forget to account for the cost of a rental car when following this Northern California road trip itinerary! I like to search via this site in order to compare rental companies to see who has the best price (and frequently save a fair bit of money!).
Filling up on Gas
While this Northern California road trip makes a bunch of stops in highly visited areas, it does take you through some more rural spots. Because of that, you'll wanna make sure to fill up when you see a station if you're getting to about ½ a tank.
Some areas will be much more expensive than others, but if you're not from California, you'll find that gas prices are probably (much) higher than you're used to regardless. Gas is the highest in the nation (on par with gas in Hawaii), so just take this account when planning your NorCal road trip budget.
I like to use the app GasBuddy to check out locations and prices of gas stations nearby. Google Maps has also started including gas prices for stations as well.
Traffic in Northern California
While you'll definitely encounter traffic in certain areas (Bay Area, Sacramento, and likely, Lake Tahoe), you'll be pleasantly surprised that most of Northern California isn't super crowded. Yes, there'll be other cars on the road, but 2352342 times less than in southern California.
Do note you'll encounter one-lane roads on certain state highways and other smaller areas. Be patient, let locals pass you, and always pull over at pullouts if you're driving slower than others. Don't be that driver with a long line of cars behind them (just please don't — it aggravates everyone).
Toll Roads in Northern California
You'll come across some toll roads (and bridges) on this road trip to Northern California. We use FastTrack to automatically pay tolls (kinda like EZ Pass on the East Coast). Some tolls will not take cash, including the drive over the Golden Gate Bridge. If you're not using a FastTrack, you'll need to look out for bills in the mail, sent to the address linked to the license plate.
Renting a car? I highly recommend asking your car rental company about any toll collection policies ahead of time so there's no surprises when you return the car. It may be wise to rent a FastTrack from them, but they can sometimes be pretty expensive (depending on the way the rental agency rents them out).
What to Pack for a Northern California Road Trip
Definitely pack a light, waterproof jacket (especially for the coast), and plan to wear layers for outdoor activities (the weather changes fast here). A reusable water bottle will be perfect — the tap water here in California is delicious and definitely drinkable! Keep a cooler in the car for picnic lunches when exploring more remote areas.
And if you plan on doing any hiking, you'll wanna take along some hiking shoes with good traction. The trails can get slippery, especially during the misty morning.
When to Take this NorCal road trip
Such a difficult question! But no matter the season, the weather changes quickly in Northern California. If you have ultimate flexibility, I'd choose September or October. Easily. The summer crowds are gone, the sun is out and about, and the leaves are just starting to change colors (in some spots).
SF experiences an Indian Summer, meaning summer comes late in the city (August – October). Expect fog and chilly weather from May – July. Lassen National Park is best in late summer as well, as it's usually still pretty snowy in June (meaning the popular trails may still be closed).
Sacramento will be hotter than all the other destinations on this Northern California road trip, with Lake Tahoe seeing similar temps. The weather on the NorCal coast is finicky at best, but you'll see lots of sun in early – late Fall (with the most rain December through February).
Where to Stay in Northern California
There's an abundance of hotels everywhere in NorCal, but why not choose a few unique and exciting AirBnBs as well? Mix it up a bit! Psst: I'll go into more detail below each stop on this road trip in Northern California, but here's a few unique spots I'm dying to check out for myself:
Cozy A-Frame Cabin In The Redwoods (Inverness): Imagine being surrounded by redwoods, yet only a few minutes drive from the coast and wineries. This bohemian A-Frame cabin is great for a small group of friends, small families, and couples who just wanna get away from it all.
Floating Houseboat (Sausalito): Get the unique Sausalito houseboat experience here! With sweeping views of the bay, the surrounding rolling hills, and in the distance, the majestic slopes of Mt. Tamalpais, I can't think of a better night in Sausalito. What an experience!
Japanese-Inspired Oceanfront Retreat (Stinson Beach): Serene and private, this Japanese inspired retreat is just a 3 minute walk to town, the beach and trails! Wear your yukata (kimono) to the inside/outside bathhouse to experience a Japanese soaking tub. Sleep to the sound of waves, wake to bird songs.
If you want to go camping on your road trip in Northern California, that's totally doable too! You can camp in state parks, in national forests, and on BLM land — and of course there's designated camping spots! Always double check camping is allowed, and be mindful that you may need to reserve campsites. I'm not an avid camper so don't have much info for you, but there's tons of resources online.
Northern California Road Trip Map
Here's a Northern California road trip map to get you started! I find seeing all the destinations plotted on a map always helps me visualize my overall journey.
By following this route, you'll see it takes roughly 26 hours (yes, TWENTY SIX hours!) to make the trip from San Francisco to Point Reyes (with all the stops in between of course). Take that into account when planning your trip (you don't wanna be driving all day!).
Other road trip posts you may enjoy:
The Complete Northern California Road Trip Itinerary
Start: San Francisco (1-3 Days)
If you've never been to the City by the Bay before (San Francisco!), you need to spend a few days here! I'm partially biased, but it's one of the best cities in the world (I moved here for a reason)!
The city is SO diverse and there's culture around each and every corner. With so many neighborhoods to explore and tons of beautiful look out spots with views of the famed Golden Gate Bridge, I promise you'll never get bored.
I'm listing out a few of my favorites below AND sharing my complete 3-day San Francisco itinerary to help you plan your perfect trip. In all honesty, there's just too much to do here (not a bad thing), so just pick and choose what sounds interesting to you. And don't forget to save some time for foodie excursions — the city is FULL of delicious eats!
Top things to do in San Francisco:
Walk around the Mission District to see the thought-provoking murals (at Balmy Alley and Clarion Alley), and then devour a HUGE Mission Burrito (at either El Farolito or La Taqueria)
Drive or walk down Lombard Street, famous for its steep section with EIGHT hairpin turn
Get a workout on some of my favorite steps and stairs, including the Lyon Street Steps (the whole neighborhood is gorgeous), the Hidden Garden Steps, and the 16 Avenue Mosaic Staircase
Explore the ethnic neighborhoods of North Beach and Chinatown — stroll down Grant Avenue (don't miss the Dragon Gate), sip Chinese mai tais at LiPo Cocktail Lounge, and indulge in egg tarts from Golden Gate Bakery (if they're open), and grab a slice of Sicilian at Golden Boy Pizza and a cannoli at Stella Pastry
Spend the day in Golden Gate Park waving hello to the bison, snagging free views from the Hamon Observation Tower (within the de Young Museum), walking around Stow Lake, sipping tea at the Japanese Tea Garden, getting your science on at the Cal Academy, and cooling off with some froyo from Twirl & Dip
Sign up for a tour of Alcatraz — you'll take the ferry over and then wander the grounds on an audio tour, seeing the old jail cells, and learning about the history of the famous prison. It's educational, historical, creepy, and impressive all in one.
Be a tourist at Fisherman's Wharf and Pier 39 to watch the sea lions play, get some mini donuts, have lunch at Boudins with some clam chowder in a sourdough bread bowl, and take some cheesy tourist pics. The famous Ghirardelli ice cream sundaes aren't too far from here, either!
What/Where to Eat:
A ginormous mission burrito at either El Farolito or La Taqueria (can't go wrong with either)
Xiao Long Bao (soup dumplings) and green onion pancakes on Taraval Street — we love both Kingdom of Dumpling and Dumpling Kitchen. The pan fried dumplings are my all-time favorite.
Slurp up some ramen in Japantown (Marufuku, Ramen Yamadaya, and Hinodeya Ramen Bar are all fan favorites), then try a few Japanese desserts afterwards (mochi from Benkyodo, donuts from Mochill Mochidonut, a cute character crepe from Belly Good Cafe & Crepes, and taiyaki ice cream from Uji Time)
Some authentic Italian at Original Joe's — always get the ravioli as your side and save some room for butter cake for dessert!
Where to Stay:
There's no shortage of accommodation options in San Francisco, BUT where you stay will GREATLY impact your few days in the city. I can't stress this enough – all the neighborhoods are drastically different with entirely different vibes.
I recommend staying in the following neighborhoods: Hayes Valley, North Beach, Pacific Heights, the Marina, and Nob Hill. There's tons of great restaurants over here, and these neighborhoods are pretty central to lots going on. Some popular faves:
Hotel Vitale (a Joie de Vivre boutique hotel right on the waterfront)
The Proper Hotel (retro and eclectic with inspired touches of the Old World)
Hotel Kabuki (a chic, beautiful boutique hotel in Japantown with zen-like public spaces)
Read Next:
Stop #1: Yosemite National Park (2-4 Days)
DRIVE TIME from SF to Yosemite: ~4 Hours (~190 miles)
Nature lovers, rejoice. We're off to the Sierra Nevada mountains — Yosemite National Park, to be exact!
The park is famous for its granite formations, incredible cliffs, gushing waterfalls, deep valleys, and ancient sequoia groves. It's majestic, awe-inspiring, grand, and utterly magnificent. There's simply not enough adjectives to truly capture the spirit of the park. It's a true work of art! No wonder Ansel Adams (a famous environmentalist and photographer) based so many of his pieces on the place!
Yosemite is regarded as California's most attractive National Park. I mean, there's a reason over 4 million people visit each year. As soon as you arrive, you'll be blown away by Yosemite's sheer size and magnitude — I promise.
Since Yosemite is downright huge (roughly 1,200 miles), you'll want a plan of attack before you visit. You'll probably spend most of your time in Yosemite Valley checking out the iconic viewpoints and landmarks — including Half Dome and El Capitan, but don't miss other parts of the parks as well!
Top Things To Do in Yosemite:
Go hiking, of course! The Mist Trail, Four Mile Trail, and Half Dome (lottery permit required) are all great half-day/full-day (moderate-strenuous) options.
Check out the sweeping panoramic view at Tunnel View; by far Yosemite's most iconic spot, and no hiking required! You'll see landmarks like El Capitan, Bridalveil Falls, and even Half Dome from here.
Go for an easy stroll around Mirror Lake, a small, glacial lake known for its picturesque backdrop of granite domes (aka — don't miss it)
Take an epic drive on Glacier Point Road (weather and season permitting) for some of the best views in all of Yosemite, including the aptly named Glacier Point. This is also where you'll find the 2-mile trailhead for Taft Point (beautiful for sunset).
Get an up-close view of Yosemite Falls via the Upper Yosemite Falls trail, Lower Yosemite Falls trail, or even from Cook's Meadow! It's the tallest waterfall in North America at 2,424 feet!
Walk along the giant sequoias at Tuolumne and/or Mariposa Groves — both worthy of some time. Look up; you'll feel so tiny and humbled in their presence! Don't miss the Grizzly Giant — the oldest and tallest tree in all of Yosemite.
Experience Yosemite without the crowds at the Hetch Hetchy area, including the Hetch Hetchy Reservoir, which is probably the most beautiful dam you'll ever damn see.
What/Where to Eat:
You don't come to Yosemite for the food (spend longer in SF to check out all my favorite restaurants). But thankfully, the park has more food facilities than other national parks!
The lodges within the park have a bunch of dining options, including the Ahwahnee Dining Room (it's gorgeous), the Yosemite Valley Lodge Food Court (for quick, casual meals), Mountain Room and Bar (slightly upscale), and even a Starbucks.
I recommend planning a picnic instead though!
Where to Stay:
So, here's the thing with Yosemite. If you're trying to cut costs, you'll need to stay roughly 45 minutes to an hour outside of the park (sometimes longer). And combined with the driving within Yosemite itself, it makes for some long driving days.
If you can swing it, I'd stay within the park itself at one of the few lodges — or, go camping! Inside the park there's The Ahwahnee Hotel (completely bucket-list worthy), Yosemite Valley Lodge (near Yosemite Falls!), and Curry Village (camping vibes but not actual camping). There's also a whole slew of campsites within the park.
We've stayed at Rush Creek Lodge (literally minutes outside the entrance to the park) and LOVED it! Psst: You'll need to make reservations way in advance for any of those, including camping, especially if you're visiting in summer.
Read Next:
Stop #2: Lake Tahoe (2-4 Days)
DRIVE TIME from Yosemite to Lake Tahoe: ~ 4 hours, 45 minutes (~205 miles)
Lake Tahoe is a dream come true. There's fresh mountain air, brisk turquoise water, scenic short hikes, and epic sunsets. It's actually the largest alpine lake in all of North America. There's nothing much better than a few days in the mountains of Lake Tahoe, in my opinion. Making Tahoe the perfect stop on any Northern California road trip.
How long you stay solely depends on what you wanna do and how much time relaxing you wanna have. There's hiking, driving around the lake, stand-up paddling, kayaking, boating, biking, lakeside strolls, and more. We love to visit the State Parks (D.L. Bliss, Sand Harbor, and Emerald Bay), walk the East Shoreline Trail, and stop at the various viewpoints.
Just FYI — the water is COLD, even when the sun is high in the sky and shining. Don't plan on doing much swimming here unless you're used to brisk, chilly waters!
Top Things To Do at Lake Tahoe:
Go stand up paddling (SUP) or kayaking in the aqua colored waters of Sand Harbor (the water is so super clear and the rocks/smooth granite boulders are amazing!). This is my favorite spot in all of Lake Tahoe — don't miss it; just get there early to beat the crowds!
Visit Emerald Bay State Park and make the steep one mile hike down to Vikingsholm Castle Historic Site, a castle with Scandinavian architecture that you can tour.
Go on a hike! There's no shortage of trails here at Lake Tahoe, ranging from super short ones like Eagle Rock Trail and Cave Rock, to longer, more strenuous hikes including the Rubicon Trail (popular and famous for a reason) and the short but steep Vikingsholm Trail.
Go for a wander on the newly-completed East Shoreline Trail, taking you from Incline Village all the way to Sand Harbor — but you don't need to walk the entirety to see spectacular landscapes. This is a must for anyone looking for those epic views of Lake Tahoe.
Gawk at all the huge yachts in the Tahoe City Marina — we love picking out our favorites and guessing prices (haha).
Drive around Lake Tahoe, stopping at all the viewpoints and different beaches along the way (my favorites including Hidden Beach, Memorial Point Scenic Overlook, Zephyr Cove, and Secret Cove)
Go skiing/snowboarding and/or snow-tubing at one of 6 ski resorts, popular ones being Heavenly Mountain and Squaw Valley (weather and snow permitting of course!) Psst – the donuts and hot cocoa in Heavenly Village are delicious!
What/Where to Eat:
You may be surprised, but there's actually a ton of great food (and coffee) in the area! We love Base Camp Pizza, Himmel Haus, Ten Crows BBQ (we've eaten here so many times), and The Hangar! Other options include Inclined Burgers and Brews, Tahoe Pourhouse, Glazed and Confused (for donuts!), and Free Bird and I.V. Coffee Lab (for coffee).
Where to Stay:
Thankfully, there's lots of hotel and accommodation options in Lake Tahoe. The major towns (where you'll find most of these places to stay) are in South Lake Tahoe, Incline Village, Kings Beach, Tahoe City, and Truckee. A few recommendations below:
Read Next:
Stop #3: Sacramento (1-2 Days)
DRIVE TIME from Lake Tahoe to Sacramento: ~2 hours (~110 miles)
Sacramento, the State Capital of California, kinda gets brushed off as just another city, but it's recently become pretty cool! There's now microbreweries, trendy boutiques, elegant Victorian-era homes, leafy parks, and farm-to-fork cuisine, all blending seamlessly into a chic urban vibe. It's seriously underrated!
I mean, a few of my friends have even bought houses here, so I guess it's not all bad!
History lovers will fall in love with all things state capitol, as there's the Capitol Museum, Old Sacramento Waterfront, California State Railroad Museum, and Sacramento History Museum.
Local Tip → if you're doing your Northern California road trip in the fall (the best time in my opinion), you'll be passing through Placerville on your way from Tahoe to Sacramento. Do yourself a favor and stop in Apple Hill for some festive fall treats, like caramel apple pecan pie, apple cider milkshake, and apple cider donuts. Mmmm….
Top Things To Do in Sacramento:
Walk alongside the Sacramento River at RiverWalk Park, then cross over the iconic yellow Tower Bridge into the Old Sacramento Waterfront District
Visit California's State Capitol building → you can even take a tour (available every day between 9am-4pm). Don't miss the gorgeous grounds surrounding the building, and pay a visit to the museum as well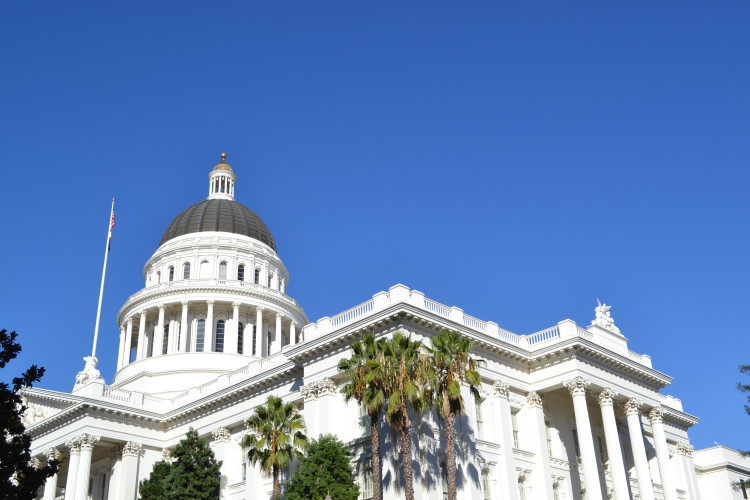 Join the coffee culture (it's a big thing here in Sac) — lots of coffee shop recs below!
Admire some statement art pieces (and learn some history, too!) at the Crocker Art Museum, a staple of Sacramento Art and Culture
Visit Old Sac(ramento) for some old timey, western vibes (and don't miss the California Railroad Museum!). It's full of Gold Rush-era buildings, cobblestone streets, and even horse-drawn carriages.
Hunt for colorful murals around town; there's constantly new pieces from the Wide Open Walls and Sacramento Mural Festival (my kinda festival!). Don't miss the Lady Bird mural at 901 16th Street, Michelle Obama Mural at 1409 Del Paso Blvd, and the Here Comes the Sun mural at 1818 X Street
What/Where To Eat:
As mentioned above, Sac is now a haven for foodies! There's a whole bunch of trendy brunch spots, hip coffee spots, and eclectic dining for dinner. I'm adding an extra section for coffee because there's just so many great coffee shops! Here's our favorites, and where we can't wait to indulge in next: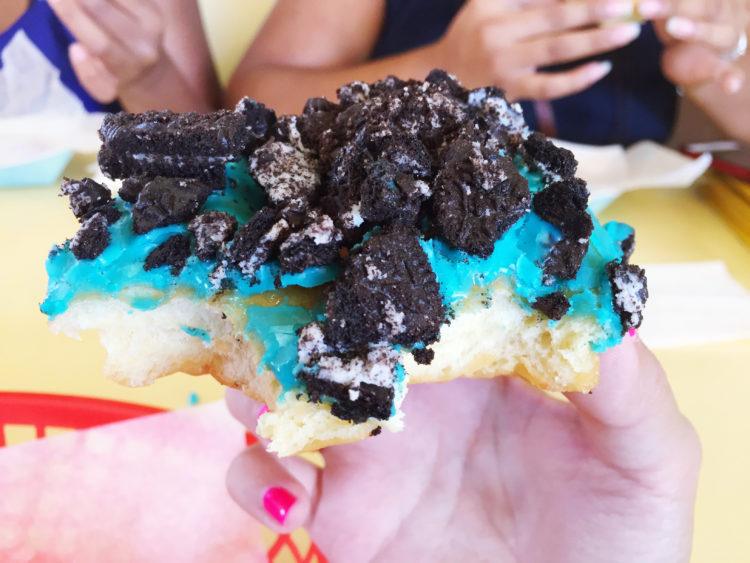 FOOD/DRINK: Yard House (modern and casual, yet upscale at the same time, with over 100 draft brews and craft cocktails), Punch Bowl Social Sacramento (for some bomb chicken and waffles), Fizz Champagne & Bubbles Bar (go for some wine and charcuterie), The Bank (upscale food court in a refurbished bank), Beast + Bounty (hip Californian restaurant), Hook and Ladder (another Californian restaurant)
COFFEE: Temple Coffee Roasters (an absolute must!), Vampire Penguin on K, Goodside Coffee, Pachamama Coffee, Camellia Coffee Roasters, Naked Coffee Roasting & Cafe
Where to Stay:
Sac is larger than many think, with many different neighborhoods. You'll wanna stay in Downtown Sacramento, the quintessential business district, located right in the city center! I've heard great things about the following hotels:
Stop #4: Lassen Volcanic National Park + Burney Falls (2-3 Days)
DRIVE TIME from Sacramento to Lassen: ~3 hours (160 miles)
From steaming hot springs and bubbling mud pots, to piping fumaroles and remnants of volcanic activity. That, my friends, is Lassen Volcanic National Park in a nutshell. I just couldn't believe how bad certain parts of the park smelled (due to the sulphur, which smells juuuust like rotten eggs).
While Lassen is definitely a little less discovered than other parks, I highly recommend adding it to your Northern California road trip itinerary. It's even called a mini Yellowstone, boasting similar natural phenomena to the (super crowded) park in Wyoming.
Promise me you won't miss nearby Burney Falls — it's my all-time favorite waterfall in California (well, maybe besides McWay Falls in Big Sur).
Top Things to Do in Lassen Volcanic National Park:
Make short stops at Lake Helen, Emerald Lake, and Manzanita Lake (for stunning reflections of the Lassen Volcano)
Smell the sulphur at Sulphur Works – an active hydrothermal area. And when I say active, you have no idea how active! Walk over to the bubbling mud pot and steaming vents, and you'll see what I mean!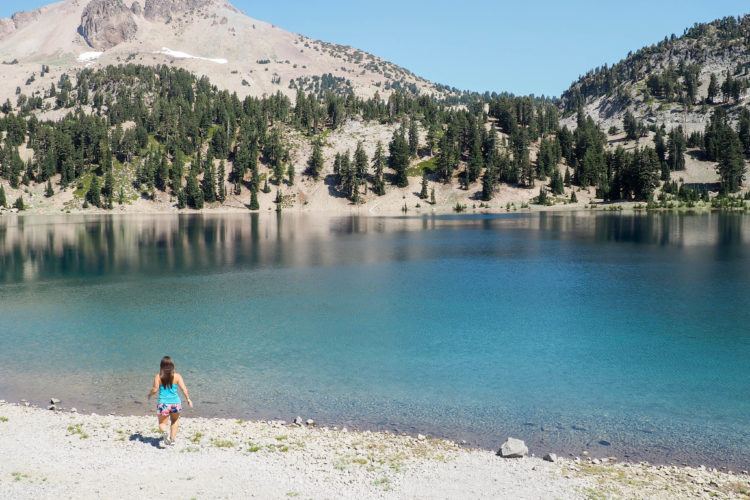 Hike the Bumpass Hell Trail, a three mile round-trip hike leading to a boardwalk full of all kinds of crazy things. Here you can listen to bubbling mudpots, watch the steam escape from a fumarole (named Big Boiler), marvel at the unusual multi-colored soil, and watch the boiling pools of water. Note that the trail typically does't open until mid-June/early July due to high snowfall in the winter months.
Marvel at Burney Falls (it's been called the eighth wonder of the world for a reason!). I even dubbed it as one of the most beautiful places in California. I recommend doing the short loop hike that takes you down past the falls.
What/Where to Eat:
Unfortunately, there's a serious lack of food options in the national park (to be expected) and between the waterfalls. I encourage you to bring our own picnic lunches (we typically buy sandwiches at a grocery store near our hotel).
There'll be plenty of food options in Redding if you decide to stay there (next stop on our list anyways, so might as well condense the number of times you unpack!).
Where to Stay:
While it's not impossible to find hotel accommodation located directly in the park, your best bet is to stay in Redding/Anderson (45 miles west of the park) or Chester (30 miles south of the park).
MORE INFO:
Stop #5: Redding/Mount Shasta (1-2 Days)
DRIVE TIME from Lassen to Redding: ~1 hour (~50 miles)
Longing for some sunshine? With over 300 sunny days, you're bound to find some warm air in Redding (and fun fact: surprisingly, it's actually the 2nd sunniest city in the US!).
Redding icons include a giant sundial (morphed into a bridge), million-year-old caves, and spectacular views of Mt. Shasta from Castle Crags State Park. And plus, Downtown Redding has no shortage of public art spaces, music performances, and hot dining spots.
On the flip side, the rugged 14k-foot volcanic mountain of Mount Shasta is just begging to be explored; there's backcountry skiing, climbing, and tons of panoramic views. And the skiing is almost half the price of similar conditions in Tahoe – win win.
Redding and Mount Shasta are about an hour away from each other, so definitely plan out your day/days in advance so you're not zigzagging back and forth!
Top Things to Do in Redding and Mount Shasta:
Walk across the Sundial Bridge and check out the Turtle Bay Exploration Park. Trust me, this ain't your average bridge — the glass block walkway and soaring white tower and suspension cables are pretty cool. (Redding)
Sign up for a free, ranger-led kayak tour around Whiskeytown Lake — the Moonlight Tour would be an epic thing to add to your road trip to Northern California. (Redding)
The Shasta Dam, across the Sacramento River, is not to be missed (and there's a FREE tour)! The architecture is pretty grand, and the Shasta Dam is the second largest in the states after the Hoover Dam in Nevada. (Redding)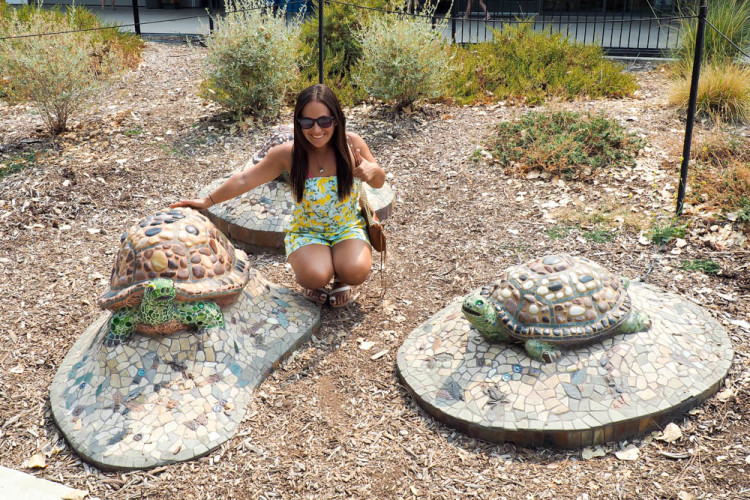 Take a short catamaran ride on Shasta Lake en route to the limestone caves of Shasta Caverns, where stalactites, helictites, and rare formations await (between Redding and Shasta)
Hike (or drive) around McCloud Falls, a series of three waterfalls each easily accessible from the parking lot. My favorite's Middle Falls! (Shasta)
Get your hike on at Castle Crags State Park, admiring the 6,000-feet tall crags. If you squint really hard, you may even see Mt. Shasta from the very top! (Shasta)
Spend your whole day with stunning views of Mount Shasta from Castle Lake Road (Shasta)
What/Where to Eat:
The culinary scene is alive and well in Redding! Locals have a ton of old favorites, and there's always new chefs popping up in town.
Here's my top picks for food and desserts in Redding and around → Anthony's Mediterranean Grill, The Parlor Ice Cream (for ice cream donut puffs), Dutch Brothers Coffee, Deja Vu (for breakfast/brunch), Taste & See Creamery (creative ice cream flavors), Cinders Wood Fired Pizza, and Jack's Donuts (for more sweets).
I've also heard Le Testimony Organic Bistro, Evergreen (for coffee), Theory Collaborative (for coffee), Mosaic (California-inspired), and Yak's On The 5 (with a cult following!) are all really tasty!
Where to Stay:
It may be wise to stay at the same spot as you did for Lassen, if you're like me and hate moving around every night or two.
Stop #6: Eureka/Trinidad (2-3 Days)
DRIVE TIME from Redding to Eureka: ~3 hours (~150 miles)
Imagine spending your time amongst the lush greenery of the towering redwoods, walking around old victorian architecture, and gazing at rugged and remote ocean landscapes. That's Eureka in a nutshell!
The landscapes are stunning, there's lots of talented local artists (hello colorful street art!), and the coast is craggy in this vibrant seaport city. It's the quintessential California coastal town.
And Trinidad is only a few miles north — I was OBSESSED with basically everything about it. Definitely don't miss this spot. The rocky coastal landscapes are insane.
Top Things To Do in Eureka and Trinidad:
Slather on the sunscreen and make the steep trek down to College Cove Beach — don't miss the caves filled with starfish and sea anemone (or take the coastal trail above the beach to find the secret swing) (Trinidad)
Soak up the rugged coastline on the Trinidad Fishing Pier over Trinidad Harbor, a popular crabbing spot with even more spectacular views (Trinidad)
Wander around the handsomely restored Old Town district, and feel like you're still in the Victorian era. Don't miss the dozens of ornate 19th century Victorian homes, including the Carson Mansion and the Pink Lady! (Eureka)
Take a morning stroll along the Giant Sequoias at Sequoia Park, filled with tons of towering trees and even more cute pups (Eureka)
Go for the full flight of ciders (or go easy with an "ample sample") at Humboldt Cider Company Tap Room (Eureka)
Spend an afternoon wandering around the tiny town of Ferndale, a former dairy capital with Victorian-era 'butterfat mansions
What/Where to Eat:
There's a whole slew of dining options in Eureka and whole area, with my favorites below:
Coffee: Jitter Bean Coffee Co, Old Town Coffee & Chocolates, Gold Rush Coffee on Broadway, and Dutch Brother's
Breakfast: Renata's Creperie (Arcata), Los Bagels (Eureka, Arcata), The Greene Lily (Eureka), Ramone's Bakery & Cafe (multiple locations)
Lunch/Dinner: Oaxaca Grill Restaurant (Eureka), Sixth and E Neighborhood Eatery (Eureka), Surfside Burger Shack (Eureka), Humboldt Bay Social Club (Samoa), Samoa Cookhouse (Samoa), Campground (Arcata)
Where to Stay:
Being one of the major towns on the NorCal coast, there's tons of accommodation options in Eureka and nearby.
More Resources:
Stop #7: Redwood National and State Parks (1-2 Days)
DRIVE TIME from Eureka to Redwood Parks: ~1 hour, 15 minutes (~50 miles)
Ancient and mysterious. Stately and powerful. Cool and dark and damp and pungent. I could go on and on with ways to describe these old-growth redwood trees. The redwoods are a true icon of NorCal — meaning, you won't wanna miss them on your road trip to Northern California! I mean, the Northern California coast is the ONLY place in the WORLD you'll find these coastal redwoods.
A lot of people get this confused, so I'll clear this up right away — Redwood National and State Parks are actually a few parks in one, located on the coast in Northern California in Humboldt and Del Norte counties. The parks include:
Redwood National Park
Prairie Creek Redwoods State Park
Del Norte Coast Redwoods State Park
Jedediah Smith Redwoods State Park
An hour north outta the way (you'll have to drive through Eureka to get back south to SF), but well worth the detour. I mean, this Northern California road trip has already brought you so close!
If you're not feeling the extra driving, you could always hit up the Avenue of the Giants on your way to Mendocino or Muir Woods on your way back to San Francisco. You can also drive through a 315-foot redwood tree at Leggett's Drive-Thru Tree Park (don't forget to take a photo!) on the way back from Mendocino.
Psst: For this NorCal road trip, I'd stick to Prairie Creek Redwoods State Park and Redwood National Park. The other two (Del Norte Coast and Jedediah Smith) are further north, adding extra driving time to your route.
Top Things to Do in Redwood National and State Parks:
Apply for a permit to hike the never-crowded Tall Trees Grove Trail — only 50 cars are allowed in per day
Find "Atlas", one of the widest trees in the park at Prairie Creek Redwoods State Park, or just stroll around the 75 miles of trails amid old-growth redwoods
Wander through the fairy tale forest of the short yet stunning Fern Canyon, an unusual vertical-walled river canyon covered in leafy ferns (Fun Fact: Part of the 3rd Jurassic Park movie was filmed here!)
Hike through a lush rainforest to a suspension bridge overlooking Trillium Falls — it's absolutely mesmerizing
What/Where to Eat:
Again, like other national parks in California, there's not many options for food within the parks themselves. You'll wanna bring along a picnic and/or have a big breakfast in Eureka/Trinidad.
Where to Stay: I recommend staying at the same accommodation in either Trinidad or Eureka, and making a day trip (or two) — depending on how much hiking you wanna do. Or, you could go camping in the parks if that's your style!
Read Next:
Stop #8: Mendocino/Fort Bragg (2-3 Days)
DRIVE TIME from the Redwoods to Mendocino: ~4 hours (~190 miles)
*If you're staying in Eureka, it'll be approximately 3 hours to get to Mendocino from here.
Get ready for misty mornings, dense redwood forests, and fern-covered canyons – Mendocino is any nature lover's perfect weekend getaway! There's stunning shorelines, mushroom ice cream (yup – I said mushroom), secluded beaches, sleepy sea lions, and magical sea caves.
Since the drive from the redwoods to Mendocino will be one of the longest on this Northern California road trip, why not break it up? Go for one last breakfast in Eureka, and then you can stop at the Avenue of the Giants on the way (about half the way in Weott).
Drive slowly through the Avenue of the Giants, a scenic 30 mile highway running through 50,000 acres of redwood groves in Humboldt Redwoods State Park. Put on your boots and walk through the clover-lined mini trails in the park (don't miss the Founder's Tree and Dyerville Giant)!
Top Things To Do in Mendocino and Fort Bragg:
Spot the rainbow of sea glass on Glass Beach within MacKerricher State Park (but don't take any with you)
Smell the rhododendrons, begonias, and other beauties at the Mendocino Coast Botanical Gardens, then head to the water for great views of the rocky coastline
Sip wine with a view of the rocky Mendocino coast at Pacific Star Winery (one of the best places to stop on this Northern California road trip for wine and nature lovers!)
Check out the numerous (and gorgeous!) state parks in the area, including Van Damme, Russian Gulch, Jug Handle, and Mendocino Headlands
Climb aboard the world-famous Skunk Train in Fort Bragg, and ride into the nearby lush redwood forests. There's two-passenger railbikes if you're looking for something a bit more active.
What/Where to Eat:
Cowlicks Ice Cream: Possibly the best ice cream I've ever had. The line is long but the portions more than make up for it.
Frankie's: This small restaurant is known for both their pizza and ice cream (can't go wrong with either — this is where we get mushroom ice cream!)
MacCallum House: I heard people raving about the atmosphere and food → Definitely the spot to be for a cute brunch. Kinda expensive, but kinda worth it.
Patterson's Pub: A local favorite in the area. Prices are good, beers are flowing, and you're sure to find an interesting crowd at the bar.
Wild Fish: Wanna surprise your partner with an amazing meal and ocean views? Make a reservation (the place is super tiny) at Wild Fish, a super romantic fine-dining restaurant. We love it here!
Little River Inn: Another good place for a romantic dinner in a super charming spot
Where To Stay:
Glendeven Inn & Lodge (my top pick). If you're looking for a romantic place to stay, look no further than the Glendeven Inn. I can't stop gushing about our stay there, I really can't! Expect an in-room wood-burning fireplace, homemade breakfasts, and a location surrounded by the lush Van Damme State Park.
Sea Rock Inn: We also passed by the cottages at Sea Rock Inn after walking around the Headlands, and I think we wanna check that place out next time we visit!
Heritage House: A romantic seaside escape in a historic Gold Rush farmhouse?! Yes please!
More resources:
Stop #9: Napa/Sonoma (2-3 Days)
DRIVE TIME from Mendocino to Napa: ~2 ½ hours (~115 miles)
Everyone's heard of Napa. I mean, there's wine – what's not to love?! But haha, Napa is so much more than that – imagine lush rolling hills, miles and miles of vineyards, generous tasting pours, and some truly amazing restaurants (including the ridiculously-priced but highly sought-after French Laundry). It would be a shame not to include it on your road trip to Northern California!
While Napa is more glam-worthy, Sonoma is more spread out and expansive (at almost double the size of Napa!), with a much more chill vibe. Sonoma's kinda like the gloriously laid-back sister of nearby Napa Valley, and we love it!
Sonoma even grows tons more varieties of grapes, meaning a larger selection of wines (although Chardonnay, cabernet sauvignon, and pinot noir are the most abundant)!
While we love both areas, I'd honestly pick either Napa Valley or Sonoma. It's just just too spread out to do it all. My favorite towns in Sonoma are Petaluma and Healdsburg/Guerneville, while we enjoy winery hopping all over Napa Valley.
Top Things To Do in Napa
Sip wine in a real-life castle at Castello di Amorosa (inspired by a castle in Tuscany), and then say hi to the baby goats on property!
Stomp on grapes in a wine barrel at Sterling Vineyard (one of the messiest things to do in on this Northern California road trip), after taking the gondola up the hill for stunning vineyard views
Gather supplies and feast on a gourmet picnic under the shady oak trees at V. Sattui with meats, cheeses, and even cheesy jalapenos!
Board the Napa Valley Wine Train for spectacular vineyard views while feasting on a first-class meal
Cool off in a CAVE and learn about the winemaking process and see where barrels are stored on a winery cave tour
Top Things To Do in Sonoma
Walk along the Petaluma waterfront, and grab a slice of pie from Petaluma Pie Company and/or an ice/soft serve combo from Wicked Slush (one of my favorite day trips from San Francisco)
Sip some wine and snack on gourmet foods in a modern castle at Ledson Winery & Vineyards (the grounds are spectacular!)
Bring your blow-up floatie or inner tube and float down the Russian River (or just relax at Johnson's Beach, one of the most popular things to do in Northern California, and more specifically, Guerneville!)
Hike among the majestic sequoia trees at Armstrong Redwoods State Natural Reserve – they're over 500 years old and over 200 feet tall!
Go wine tasting in Alexander Valley, one of the best cabernet sauvignon growing regions in the world
Learn about California history by checking out the Mission San Francisco Solano, the barracks, Toscano Kitchen, and other exhibits at the Sonoma State Historic Park (all in a span of 3 blocks)
What/Where to Eat:
The dining options are nearly endless here – from $500 multi-course michelin-star meals to a bustling marketplace full of trendy eateries! There's tons of wine country casual hot spots to choose from.
In Napa we LOVE checking out the Oxbow Public Market, getting breakfast at Thomas Keller's Bouchon (worth waiting in line for), having dinner on the outdoor patio at Bistro Don Giovanni, and having picnics at whatever vineyards allow it!
Sonoma is well-known for The Girl & The Fig (still on my must-eat list), Sunflower Caffe (one of my favorites!), my friends restaurant Sugo Trattoria (get the bruschetta – it's so good), and KINSmoke (a southern bbq place).
Where to stay:
Accommodation in Napa Valley tends to be on the expensive side, especially during summer and fall. But don't let that deter you — even if you can spend just one night I say go for it!
Napa: We've stayed at and love the Andaz Napa, and I've heard great things about River Terrace Inn, Hotel Yountville (the pool area looks divine!), and SENZA Hotel. And of course the Four Seasons Resort Napa Valley is on my bucket list.
Sonoma: Check out the Ledson Hotel (upscale and elegant), Sonoma Hotel (historic!), El Dorado Hotel (chic with fine dining), and Hyatt Regency Sonoma Wine Country.
There's also quite a few unique stays in this area if that's something you're interested in:
Sleep in a tent and go glamping at Wildhaven Sonoma Glamping (Sonoma)
Feed the giraffes and stay in an upscale tent on a 400-acre wildlife preserve at Safari West, also known as the "Sonoma Serengeti" (Sonoma)
Stay in a modern Craftsman-style bungalow with a fireplace at The Bungalows at Calistoga — I want to stay here so bad! (Napa)
Stop #10: Point Reyes National Seashore (1-2 Days)
DRIVE TIME from Napa to Point Reyes: ~1 hour, 45 minutes (~75 miles)
By now you're probably exhausted from all the running around on this Northern California road trip (told ya there's lots to do here!). BUT, I promise a day (or two!) in Point Reyes is well worth your time, especially if you're up for a (stunning) coastal hike and some grilled oysters!
The area is known for its charming small town (Point Reyes Station), some of the best oysters in all of California, award-winning cheese, and green coastal landscapes. It honestly kinda looks like something outta an Ireland fantasyland (from my speculations, since, ermmmm, I haven't made it to Ireland just yet).
FYI — Point Reyes is one of the foggiest, rainiest, and windiest places in all of the Bay Area. You'll wanna dress in layers and keep a waterproof jacket in the car no matter when you visit. Unfortunately, the weather's wildly unpredictable over here!
Top Things To Do in Point Reyes
Walk down the equivalent of a 30-story building to the Point Reyes Lighthouse (one of the most strenuous things to do on this Northern California road trip by far!) Work those glutes!
Find the Inverness Shipwreck (psst – it's behind a small grocery store in Inverness, or simply put "Point Reyes Shipwrecks" into Google Maps). Don't attempt to climb it — it's old and unsteady and unfortunately deteriorating! Just admire from afar.
Have an oyster picnic! It's exactly what it sounds like! Feast on freshly harvested oysters (and even shuck and grill them yourself!) at Hog Island Oyster Company and/or Tomales Bay Oyster Company.
Walk the (mostly flat!) 9.6 miles of the Tomales Point Trail or the much shorter 1.9 mile Chimney Rock Trail. Both are absolutely beautiful, and kinda hidden gems of Northern California. You'll be able to see elephant seals on the beach below the Chimney Rock Trail (in the winter season), and Tule Elk on the Tomales Point Trail!
Up your instagram game with a photo under the Cypress Tree Tunnel (but be sure to get there early – it's popular with photographers and tourists).
What/Where to Eat:
If there's only one thing you eat in Point Reyes, make it oysters — this part of the coast is known for them for a reason! Check out either Hog Island, Tomales Bay Oyster Company, and if all else fails, The Marshall Store.
Bovine Bakery: A local jaunt with a sustainable focus, with artisan pastries, cookies, pizza, and fair-trade coffee. A great little spot for breakfast or lunch (PS: the morning buns and rare savory scones are heavenly).
Sir and Star at the Olema: If you're looking for locally focused California fare, you need to make a reservation here. Sit by the fireplace, sip some wine, and order the beignets along with your dinner.
Where to Stay:
Surprisingly, despite its location, Point Reyes has more accommodation options than you probably think. You'll find bed and breakfasts, hotels, cottages, and some epic AirBnbs around here. A few worth noting:
Olema House at Point Reyes: It's intimate and tranquil, — and plus, it's surrounded by national forests!
Nick's Cove and Cottages: Nostalgic and welcoming and located right on the water!
AppleGarden Cottage: A private bed-and-breakfast (located on a working farm!) just outside of Tomales/Point Reyes
Straus Home Ranch: A beautifully renovated 150 year old farmhouse nestled between eucalyptus and cypress trees
End: San Francisco
DRIVE TIME from Point Reyes to San Francisco: 1 ½ hours (~60 miles)
Woo — officially made it back from our Northern California road trip! If you've got another day or two, continue checking out SF (there's loads to do), or take a day trip (I've got lots of good options here)! Some of my favorites and where I love bringing visitors: Muir Woods, Sausalito, Battery Spencer, and Half Moon Bay/Pacifica.
Hope this helps you plan your Northern California road trip! Have a few oysters and ice creams for me!
Looking for more California content? Explore my other California guides here!
Did you know that …
When you purchase something through our links, we earn a small fee (but you still pay the same)! Win-win! If you found this article useful, consider using the links within the article or below. Thanks for your support!