Heading out on road trip in the near future and looking for the ultimate road trip checklist? Keep reading for tons of these long road trip tips and tricks from highly experienced roadtrippers, and learn what to do before, during, and after your drive!
Road trips are always a good time. However, if you come unprepared, road trips can take a nasty turn for the worst. Should we book a hotel in advance? What about gas? Will there be food and restaurants nearby? How can we entertain ourselves for hours on end? Won't the kids get bored? Am I allowed to do x in x country? AHHHH! It's all so much!
That's why this road trip checklist will definitely come in handy – I know I've learned a thing or so from my travel companions! Be sure to keep these long road trip tips handy!
I love me a good road trip. Over the past few years, we've road tripped the National Parks of Utah, through Fjords and glaciers in Norway, down the California coast, dreamed of driving from San Francisco allll the way to Seattle, hiked our way through Crater Lake National Park, moved from NYC to San Francisco on a massive cross-country road trip, and driven to a multitude of California hot spots (Big Sur, Mendocino, Yosemite, Lassen National Park, and Napa Valley– I'm looking at you). I've even compiled the best long weekend trips from San Francisco that I'm eager to check off – many being road trips.
There's nothing like throwing caution to the wind, grabbing those keys and driving off into the sunset. In reality, a road trip needs careful planning with a number of things taken into consideration. Enter this road trip checklist! Make sure to read each and every point before your next road trip adventure!
So get reading, understand the importance of each tip on this road trip checklist, and plan your next epic road trip adventure.
Psst: I commonly use this booking site when searching for low-cost car rental options, and like Skyscanner (which I use to find low-cost flights), I frequently find great deals on there!
I like to search via this site in order to compare rental companies to see who has the best price.
[divider style="bold" title="" text_align=""]
Road Trip Checklist: Long Road Trip Tips and Tricks
SAFETY TIPS
Know the Laws Where You'll be Driving
The most important advice I can give you before setting out on a road-trip is to brush up on the laws for the country you'll be driving in. The world may seem to be getting smaller by the day, but the road laws around the world can be very different. Did you know that it's illegal to drive barefoot in Spain? Or that you have to have your headlights on 24hrs a day in Sweden? And that it's illegal to stop on the Autobahn on Germany? I'm not saying you need to know them all the laws, but 10 minutes of browsing Google before you set out could save you some embarrassment, frustration or, worse in the long run.
Here are a few suggestions to get you going:
What are the basic speed limits?
What should you do if you have an accident?
What type of license do you need? – Hopefully you checked this before hiring a car!
Is there any equipment you have to carry?
What is the drink-drive limit?
Who has the right of way at junctions and on roundabouts?
Ben | The Sabbatical Guide
[divider style="thin" title="" text_align=""]
Share the Long Drives
Taking a road trip is a worthwhile travel experience. One of the challenges of a road trip is the long drive. It could be several hours, half a day, or even days before you reach your destinations. For drivers, fatigue kicks in after driving for hours. We handle this situation on our road trip by dividing and conquering the task. One person drives for at least 2 hours while the other person in the front passenger seat navigates. Even if we use the GPS navigation device for directions, it helps to have another set of eyes to watch for upcoming signs, landmarks, and even other vehicles. After the 2 hours is up, we find the nearest rest stop off the highway or somewhere safe off the road for a quick break and then switch roles. It helps to share the driving and navigating responsibilities with others and to have a more enjoyable ride.
Jackie and Justin | Life of Doing
[divider style="thin" title="" text_align=""]
Do Pre-Car Checks
If you are not renting a car for your road trip, it's a good idea to do a few quick checks to make sure your car will run smoothly. It will only take a few minutes but could catch a problem that would derail your trip. First, inspect your tires to make sure that the tread is not too worn. If the tread doesn't look good, you might want to get new tires before heading out on the road. Also, check your tire pressure and adjust so that it meets the level recommended in your owner's manual. This will help prevent a blowout or flat tire.
It's also a good idea to check your oil, coolant, and windshield washer fluid levels and add more if you are running low. Then check to make sure all your lights are working, Finally, it's a good idea to fill up with gas before your road trip so you don't have to stop right away.
Anisa | Two Traveling Texans
[divider style="thin" title="" text_align=""]
Always Have a Paper Map and Know How to Read It
Having a paper map can be a lifesaver if you don't have a GPS or cell signal. Even if you do have a GPS, you can't always count on technology. Sometimes the power cords break, the device breaks, or for one reason or another, it just doesn't work. Or, if you're like me, you still get lost with a GPS because you turn down the wrong road 85% of the time when it says "turn here."
Like with anything else, though, what good is it if you don't know how to use it. I suppose it could still be of use in the form of kindling to start a fire if you get really lost.
Reading a paper map isn't really that hard of a thing to do. One way to learn how to read a paper map is to find your home or a notable location on the map. It's the same concept when you are out and about.
[divider style="thin" title="" text_align=""]
The Importance of a Good Night's Sleep
Before heading out on an epic road trip, get a good night's rest the night before. To avoid drowsy driving, it's recommend that you sleep an absolute minimum of 4 hours, but 7-8 hours comes highly recommended. In reality, who can even function, let alone drive long distances, on only 4 hours of sleep. Also if you plan to drive at night consider delaying your trip by a few hours or wait until the morning if you are feeling sleepy. Remember, safety first!
Danielle | The Thought Card
[divider style="thin" title="" text_align=""]
Practice Driving on Difficult Roads Beforehand
Try and take the driver's seat and practice driving on challenging and twisted roads across valleys and other difficult terrain before heading off on your road trip. You don't exactly know what types of roads you'll encounter, and it's best to improve your driving skills and feel comfortable before setting off! I have seen lot of improvements in my driving skills now after implementing this strategy over time.This has helped me to drive on the most challenging and deadliest roads without any problems or issues.
Somnath | Travel Crusade
[divider style="bold" title="" text_align=""]
PLANNING TIPS
Leave Yourself More Driving Time Than You Think You'll Need
The reason that road trips are so wonderful is that anything is possible. Leave yourself a large buffer of time, so that you can follow the road markers or signs you see on the side of the road to the magical places that the world has to offer that you didn't even know existed. Most countries have a certain sign to mark historic sites. Sweden has three different kinds to show what kind of attractions you may find. Enjoy your road trip!
[divider style="thin" title="" text_align=""]
Plan Multiple Stops on Long Driving Days
What's the point in going on a roadtrip if all you see is the highway itself? For us, the most essential thing while being on the road is to make a list of things we want to see on the way – and this is our top priority. We rather have a smaller distance of kilometres travelled, but at least see lots of things. The best thing to do is to start you travel day by making a list of things that you pass along the route that you want to travel today. Doing so, you won't miss anything and still have a super relaxed and fun day on the road. Also, when it comes to stopping on the way, why not plan a picnic at a lake you wanted to see anyway? Having lunch has probably never been that nice before.
Forget the Map and Just Drive
Orrrr how about you just don't plan at all sometimes? I'm not sure I could actually do this, but it'd sure make for a fun adventure!
Whenever you say road trip, people will instantly think about maps. Planning ahead, watching the map so that you know which roads to follow. But what if you forgot about any maps whatsoever? What if you just hop in your car, van, camper, bike, and just go wherever the road takes you.
Being curious on a road trip may prove to be the key ingredient for having memorable experiences. If you happen to spot a road that surprisingly doesn't appear on your map, you might want to explore it. It could lead you to some incredible places, to some off-the-beaten trails and authentic destinations. Don't just stick to the main roads. You might just wake up in a forgotten village, or in a picturesque place, surrounded by wildlife. Don't be afraid to get lost as the best road trips are not the ones when you simply follow the dotted lines!
Andra | Our World to Wander
[divider style="thin" title="" text_align=""]
Choose Your Travel Companions Wisely
If you are going to go on a road trip, choose your travel mates wisely. For days on end, you will be sharing close quarters and you don't want to be stuck with someone that doesn't travel the way you do or gets on your nerves. Before committing to a long road trip, spend some time together when possible as a trial run.
Consider each other's travel style and personality. Do they thrive on structure when you like to plan as you go? Does one of you like to make record time while the other likes to make random stops along the way? Do you eat similar foods? If one people is a vegan who will only eat at Whole Foods while the other prefers fast food all the time, you are going to run into some issues. As you are planning, talk about budget and priorities to make sure you align on the types of things you will do and see on your trip. You don't have to be a perfect match, but you need to know what you are getting into so you can prepare to have a great time.
Dan | HoneymoonAlways
[divider style="thin" title="" text_align=""]
Download Offline Maps
If I could give someone just one road trip tip it would be to download an offline map before you go. Google Maps allows one to easily do this with their app. We have been using it for years and find it to be the most reliable app out there for navigation. Simply go to the area you will be road tripping and download it to your phone.
Then you won't need a WiFi connection to get turn by turn navigation. It's all saved in your phone for 30 days. No GPS rental, no WiFi, and no hassle needed. Just make sure not to lose your phone!
Natasha & Cameron | The World Pursuit
[divider style="thin" title="" text_align=""]
Overcompensate for Time
My top road trip tip is to allow yourself extra time, even if you think you don't need it! Overcompensating for the journey is crucial not only practically speaking, but also to lets you really get the most out of your trip.
You're bound to stop along the way when driving through incredible landscapes. You wouldn't want to miss out on the best views would you?! Additionally, stopping off will allow you to just enjoy your surroundings rather than being cooped up in a stuffy car all day. Enjoy the outdoors when you can!
Practically speaking, on unfamiliar roads you should allow yourself time to make mistakes, drive slowly, check directions, and find a parking spot. Finally, getting lost is both the best and worst thing about road trips. You'll never know what you'll find, but off-the-beaten-track also means extra travel time! Keeping time-conscious will help you have more fun while sticking to the schedule, so it's always worth remembering to add a little extra on the clock.
Suzy | Suzy Stories
[divider style="thin" title="" text_align=""]
Book Your Hotels and Accommodations in Advance in More Remote Areas
A road trip is a perfect time to just throw the plan out the window and just let open road flow. This sounds really idealist. Except when you are ready to stop for the night, and suddenly find that the next hotel is an hour or three away. This can be a horrific end to your day.
This issue is especially prominent in the mid-western regions of the United States. These states are sparsely populated and towns can be few and far between. Towards the end of your day, start checking how long to the next town before leaving a town with hotel options.
Jennifer | National Park Obsessed
[divider style="bold" title="" text_align=""]
PACKING TIPS
Take Along a Spork and Water Bottle with Filter
One of the best items you can bring on a road trip is a spork and a water bottle with built in filter. With these two you can save lots of money and at the same time reduce your use of plastic. A spork is a fork, spoon and knife in one, which is perfect if you just want to buy some foods from the supermarket or some takeaway food – it's not always that they offer cutlery!
And with a water bottle with built in filter you don't need to buy water bottles. You just fill up the bottle with tap water, and it filtrates out 99,9% of the bacteria and gives the water a better taste. Even though the tap water is safe to drink in many countries, it's not always that it tastes so good – and that's where the filter water bottle comes in handy.
I never travel without my spork and filter water bottle, because they make life a little bit easier and saves me money!
Christine | Christine Abroad
[divider style="thin" title="" text_align=""]
Carry Water and Toilet Paper
Always carry water and lots of it. Not only for drinking but for a variety of reasons. You may need it for cleaning hands, shoes or worst case scenario filling up a radiator in an overheated car. Having baby wipes on hand can also cover cleaning, spillages, sticky fingers and freshening up.
My other top tip is to always have a spare toilet roll in the boot of the car. When nature calls, it calls! You may have to find a public toilet on the road and sometimes they aren't maintained regularly. Don't rely on there being a fresh supply of toilet paper at every public toilet. There is nothing worse than going to grab some paper and find out there is nothing there!
[divider style="thin" title="" text_align=""]
Pack More than Enough Activities for the Car
Long hours on the road can be difficult. Having activities readily available for children, and some adults, will reduce the stress on the whole family. Today, this is not as big of a problem as it once was, with cell phones and tablets, but a continuous stream of screen time is not the best way for our families to spend the drive.
Solve this problem with personalized entertainment packs. Packs can contain a number of things, including magnetic games, small coloring books, puzzles, and reading material.
We also recommend including a journal and camera, and some learning activities based upon the destinations to be visited. This encourages discussion among the whole family. For learning activity ideas try online homeschooling resources, or a subscription service such as Little Passports.
To minimize space impact, keep packs compact and convenient, by using a neatly organized lunch boxes. Each child can keep it in their own space, and their snacks for each day can be kept inside too.
Roxanna | Gypsy With A Day Job
[divider style="thin" title="" text_align=""]
Cooler for Drinks and Snacks
I grew up road tripping around the United States, and one thing we never left home without was a small cooler for drinks and snacks. Buying drinks at gas stations and rest areas gets expensive, so before we left home, we'd hit the grocery store and grab bottles of our favorite drinks (bottles can be resealed, cans can't) and bags of candy and chips to keep us going in between meals. Pro tip: don't buy anything that can melt like chocolate and gummy bears if you're traveling in the summer. We'd stash the cooler on the floor between our seats so we'd always have access to cold drinks. Hotels usually have ice machines, so you can refill your cooler with ice before setting out for the next leg of your trip. You'll save tons of time and money on your road trip by bringing along a cooler full of drinks for everyone to share.
Kris | Nomad by Trade
[divider style="thin" title="" text_align=""]
Take Along a Car Inverter
A car inverter is a fantastic road trip accessory and one we never knew we needed but now we can't travel without! So what exactly is a car inverter? Simply said, an inverter allows you to charge your electrical gear in your car via the cigarette lighter charger in your car. It can be used to charge through both electrical plugs and USB. We use ours to charge all our travel gear such as our laptops, camera batteries, cell phones and drone batteries while on the road.
The ability to charge our gear in the car during a long journey between destinations is so useful and it ensures we never miss a photo due to a dead battery. Our inverter has saved us so many times, especially as we use our cell phones for navigation on road trips which runs down the battery very fast!
Elaine & David | Show Them The Globe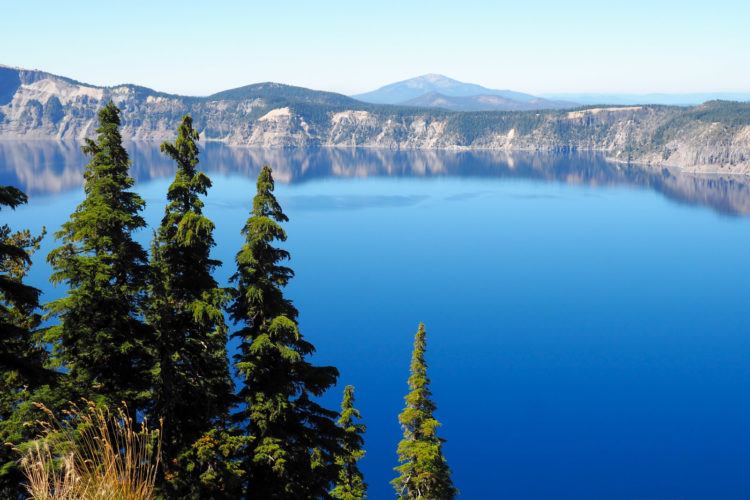 [divider style="thin" title="" text_align=""]
& with all that being said…
Don't Take TOO Much Stuff
My best road trip tip is not to overload the car with stuff, though the temptation will be great! If you're playing Tetris in the trunk at the beginning of your trip, you'll face a disaster by the end. As with any other trip, take just a few days' worth of clothing and plan to do laundry. Staying organized and having a place for everything is important so that you don't have to re-pack the car at every stop. You might have one small suitcase each for cold weather and warm weather clothing (if you're changing seasons), a bag for things you'll need at every overnight stop (like toiletries and chargers), a separate bag for swim gear, a cooler and snack bag in the back seat. If you're traveling with kids, try to minimize toys and other "kid junk" since it takes up plenty of space and seems to explode everywhere.
Melissa | The Family Voyage
[divider style="bold" title="" text_align=""]
STAYING SANE on the road / in the car
Music, Podcasts, and Audiobooks
Music is essential for a road trip, everyone knows that, but I find music can only hold my attention for so long. I like to take a variety of audio with me, particularly for long road trips where I'm driving all day.
Podcasts, especially serialized podcasts like Serial and S-Town, are great for keeping you entertained, especially during the least interesting sections of road. Some podcasts are so gripping that you actually want to keep driving just so you can find out what happens next.
As well as podcasts and music, I also make sure I have some audio books and standup comedy to hand. You never know when you'll want something different, and it's great to have options to hand.
Some people just prefer music, of course, and that's fine, and the rule should be that whoever is driving gets to listen to what they want to listen to.
James | This Travel Guide
[divider style="thin" title="" text_align=""]
Create A Memorable Trip Playlist
No road trip is complete without its very own soundtrack in my humble opinion. Make yourself a
playlist of your favourite tunes of the moment, or songs in the theme of your trip. It's so fun to groove along while you're on the road but even better when you get home. Hearing those road trip tunes immediately takes you back to your vacation.
I love hearing Bastille's epic pop anthem Pompeii. It transports me back to our trip to the Amalfi Coast in Italy, driving along the winding cliff top roads. I can almost taste the salty air, seafood pasta and Aperol spritz cocktail as soon as the opening bars come on the radio.
Deeper in my past, Paul Simon's Graceland album was the soundtrack of the beach road trip vacations of my childhood. And these are some of the sweetest travel memories of all.
So put some thought into your road trip soundtrack and pump up the volume as you take to the road.
Katy | Untold Morsels
[divider style="thin" title="" text_align=""]
Have Your Camera Ready
One tip for a memorable (with photographic proof) road trip is to have your camera ready to go at a moment's notice. You never know when you might come across a fox with a baby in a field or a moose on a lake or an elk in a forest. Or maybe you will find an incredible view with nowhere to pull off the infrequently traveled road. Or maybe you're in Africa or Asia and you drive by a local event along the road. I always have my camera by my side ready to go. If you have time, make sure you roll down the window to avoid glare and reflections. Please only follow this tip if there are no cars around or you can safely pull off to the side of the road.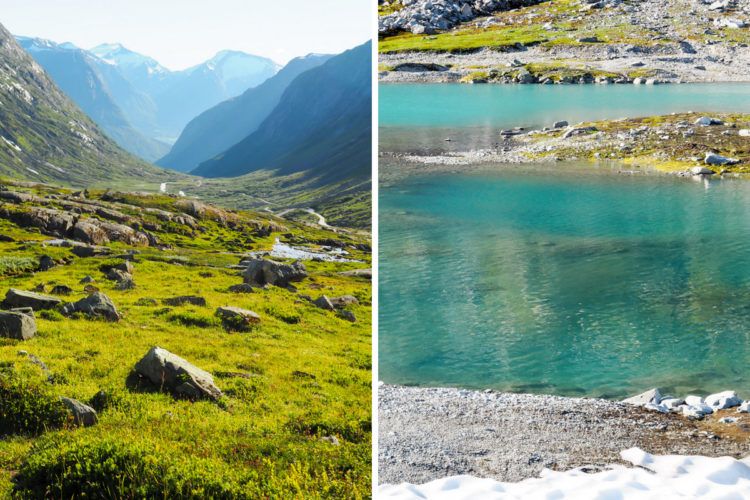 [divider style="bold" title="" text_align=""]
CAR RENTAL TIPS
Choose Your Car Rental Company and Car Insurance Wisely
One of the most important things to keep in mind when planning a roadtrip is the rental car. It's very important to choose it smartly, because you are going to spend many hours in the car and it has to be as comfortable as possible.
The first thing to have in mind is choosing the car rental company that suits your needs for the trip. There are many websites that compare the different car rental companies and offer you the best price.
Once you choose the car rental company, you should choose the size of the car, which should be adjusted to the number of passengers and the number of suitcases you want to carry inside. Also, if the road trip destination includes mountains or unpaved roads, it's better to rent a 4×4.
The last thing you have to keep in mind when renting a car for your roadtrip is the car insurance. Normally car rental companies include basic insurance, but it's recommended that you extend it to full risk insurance, as that way you will avoid problems and pay a lot of money if you have an accident or you have a flat tire.
Sara | Mindful Travel by Sara
[divider style="thin" title="" text_align=""]
Know the Limits of Price Comparison Websites
Price comparison websites will almost always find the best prices and options for car hire, but it is also important to follow and fully understand the conditions of the hire. As almost all car hire companies will require credit cards these days when booking online, and these must be under the name of the driver. But even if the car hire company offers a refund in failing conditions, the online booking agents rarely share the same policy. So refunds are unlikely. Also, it is best to hire a car that best suits the conditions and terrain of a road trip, for example, engines of cheaper budget cars will likely struggle with mountainous terrain. And before driving from the lot, be sure to report and photograph any damage to the hire, know the fuel type and the fuel policy (full-to-full is generally best), as well as how to open the tank.
Allan | Live Less Ordinary
[divider style="thin" title="" text_align=""]
WAYS TO SAVE MONEY
Rent and Return the Car in the Same City
A road trip is definitely my favourite way to discover a region. Flexible, you meet more local people and visit not-renown spots. I have a tip to give to say some money when organising a road trip. A tip that I learnt making this mistake myself. If you need to hire a car, organise starting point and arrival in the same place because rental agencies charge extra fees to bring back the car to the original location. You can travel in a circle, as I did in Spain. I started from Madrid and visited Avila, Salamanca, Valladolid and Segovia, before going back to the Spanish capital. On the other side, when I visited Romania, I booked a flight to Timisoara and bought a return ticket from Bucharest. While it was my favourite road trip, I had to pay the extra-fees for returning the car to Timisoara. Plan better, save money and use it for other activities!
Mario | Human Italian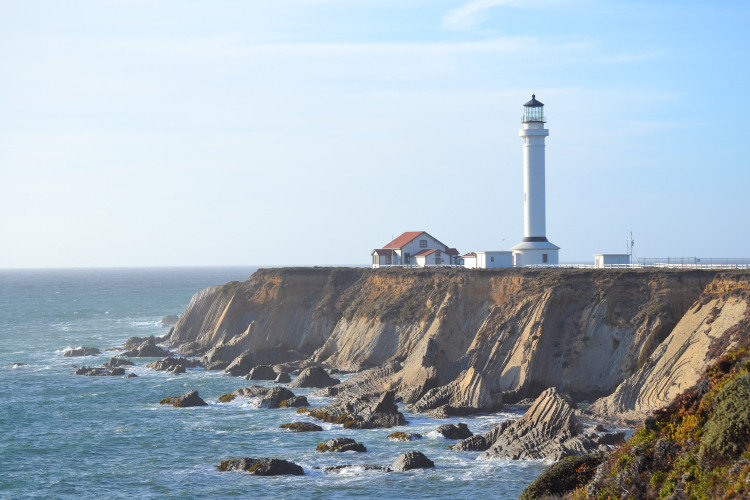 [divider style="bold" title="" text_align=""]
KID-SPECIFIC TIPS
Bring the car seats for your kids along
It is really very easy to bring your car seats when you're flying somewhere before your start your road trip. Low cost carriers will probably charge you to bring the car seat but it is worth it. You can just check it in. The airline will put it in a plastic bag in most cases and you will find your car seat at the 'unusual luggage spot' which is mostly located next to the carousel where your normal check-in luggage arrives or at a special desk. Car rental companies do offer car seats but nobody knows how to put them in the car AND for THEIR insurance, employees are not allowed to help you install the car seat. So to save yourself the frustration of trying to figure out a car seat you don't know, just bring yours along. It is more practical, probably cheaper and most importantly you KNOW that your child will be safe.
Jessy | Planet Pilgrims
[divider style="thin" title="" text_align=""]
Take Regular Breaks
One of my best tips for road trips with little kids is taking regular breaks. We lived in Sydney for a while and would regularly do the Sydney to Melbourne drive which is 8 hours if you drive directly. We would do it in about 10 hours with a few 30 minute breaks here and there for the kids. We always found somewhere that had a little park so they could stretch their legs and expel some of their energy, we then found they would better settle into the next part of the drive.
We alway found just stopping for a toilet break was not enough and we would get back in the car and they would be fighting before we hit the highway again. A little play and run around made all the difference and if we were really lucky, at least one of the three would have a little sleep after a bit of a run about. I also recommend regular healthy snacks with water only, we didn't need any sugar highs in the back seat.
Sally | Our 3 Kids v The World
[divider style="thin" title="" text_align=""]
A tip that has helped us in a pinch is when driving late at night, with the intention to stop and sleep at a hotel, call the hotel about 20 minutes in advance of your arrival to have the pull-out couch made up if you are needing one. That way you can just carry a sleeping child into the hotel and put them right to bed!
Hopefully these long road trip tips have taught you a few things! When is your next road trip?!