Looking for the ultimate list of things to do in California? Keep on reading, my west coast wanna-be friends, as you'll find my personal California bucket list down below! And if you're currently planning a trip to the Golden State, promise me you'll include a whole bunch!
Close your eyes and picture California. I'm guessing you're envisioning surfing on the southern sunny beaches, the crimson cutie that is the Golden Gate Bridge, celebrity spotting in LA, and maybe even the Gold Rush (if you're into history and that sorta thing). Oh, and of course riding a few coasters in Disneyland and stuffing your face with authentic Mexican food (all worthy things to add to any California bucket list!).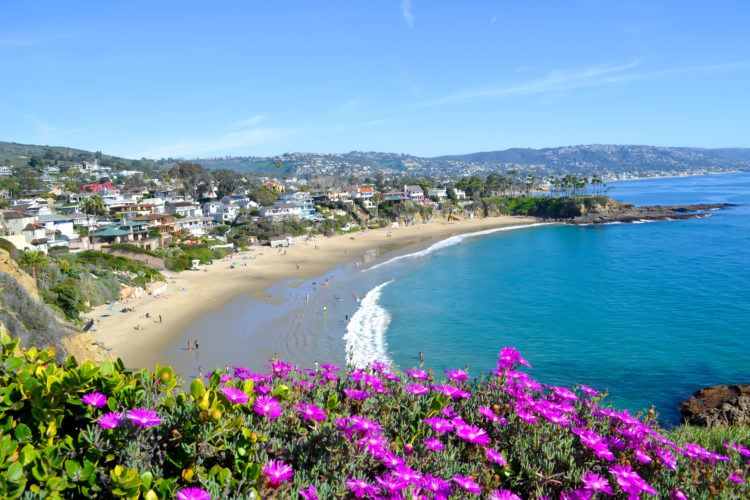 But California is more than that (way more). And for good reason; it's even larger than entire countries we love (Italy), and around the same size as others (Japan), meaning it's got lots of square miles for boasting about.
California is home to the world's largest tree (General Sherman), the highest peak in the lower 48 states (Mount Whitney), and the lowest point in North America (Badwater Basin). It's got a lot going for it right off the bat.
It's true – California has it all and then some – foggy forests, hip surf towns, craggy coastlines, boiling mud pots (yup!), and sprawling metropolises. There's towering redwoods, fields of golden poppies, acres beyond acres of vineyards (how else could we produce 17 million gallons of wine each year?), pristine deserts, and stunning seaside bluffs.
And it's downright beautiful. Check out my list of 50+ beautiful spots in California (you won't believe half of them!)
That's just the beginning of what the Golden State has to offer. Being the 3rd largest state in all of the US, it's no surprise that California is as varied and downright spectacular as they come. (And this California bucket list will show you just that!).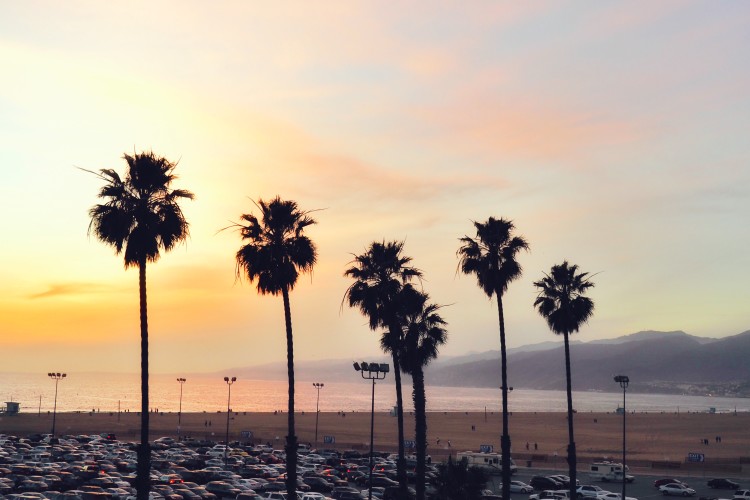 Oh – and then there's the food. We've got the Mission burrito, freshly shucked oysters, delicious mint coffees (nobody does it better than Philz), fish tacos, Korean bbq, clam chowder (always in sourdough bread bowls), cruffins, garlic ice cream (yes, it's a thing), etc.
And of course that fast food everyone knows and loves (In'n'out burger, I'm looking at you and you're deliciously delish double doubles). We're also fiercely proud of our incredible avocados, and will gladly pay the extra $3 for a few slices atop our burgers/toast/quinoa salads/you name it.
And even with the ongoing rivalry between SF and LA, we've got one thing in common: we're all slightly obsessed with the state and everything it has to offer. Heck, there's a reason I begged my husband to move out west just over 5 years ago (despite ridiculously disgusting rental prices and saying goodbye to our beloved NYC).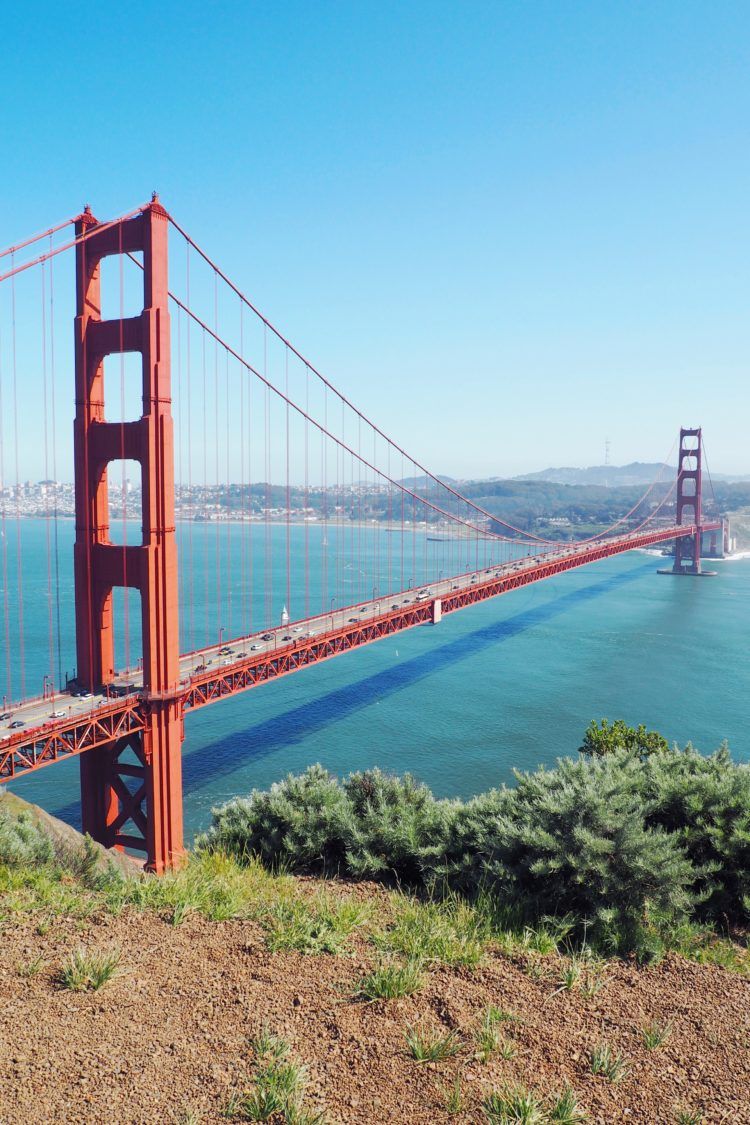 With spectacular weather the majority of the year and enough things to do in California to last a lifetime, I can't see us leaving anytime soon (if ever).
With all that being said, I've put together what I feel is the ultimate California bucket list – with things to see and do in all corners of the state. So grab your pen and take some notes; this list of things to do in California is more than 100 items long! Told you there was lots to do here.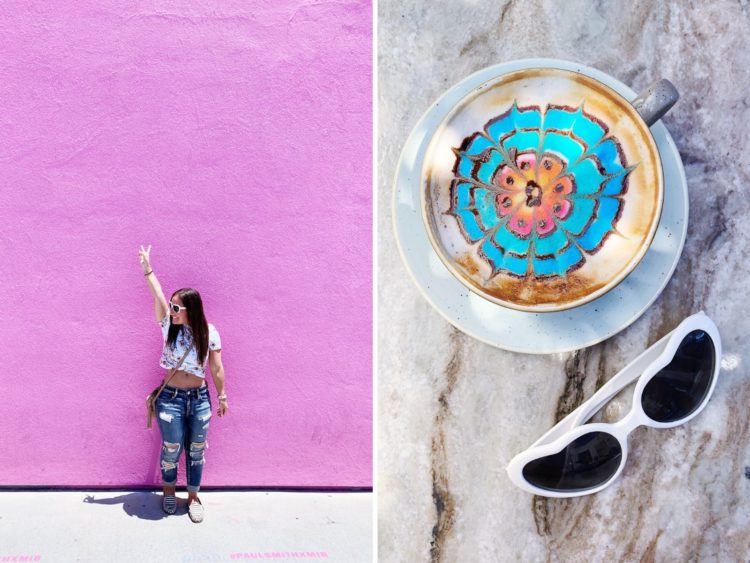 GENERAL THINGS TO ADD TO ANY CALIFORNIA BUCKET LIST
1. Drive the Pacific Coast Highway: A road trip down the California Coast on the Pacific Coast Highway (Highway 1) is an unforgettable way to see so much of what the state has to offer. From waterfalls and castles (yes, really), to spectacular beaches and theme parks, there's absolutely no shortage of things to do on a drive down the California Coast.
FIND MY FAVORITE SPOTS ALONG THE PCH HERE! YUP, ALL 75 OF THEM!
Plan a few days along the popular route from SF to LA (Big Sur included), but if you've got more time, head north to Mendocino and south to San Diego. Whether you've got a weekend or a few weeks to travel (lucky you!), you can fill your time with a wide array of California experiences. ✓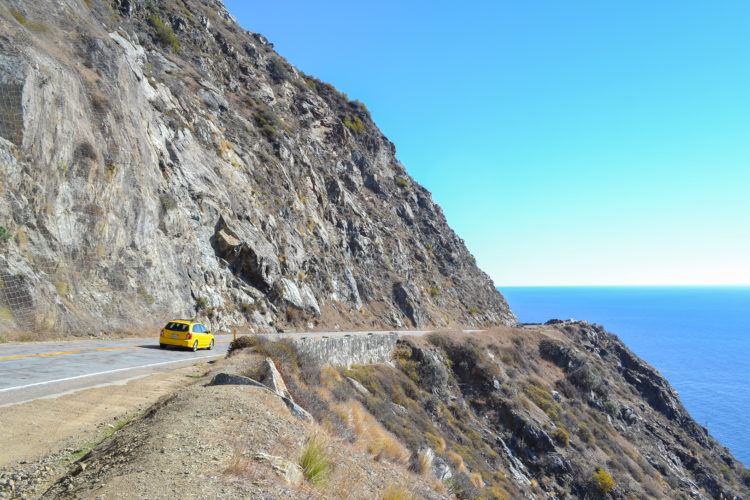 2. Get a double double and animal fries at In n Out Burger: I'm sorry, but you absolutely cannot visit California without feasting on burgers, fries, and frosty milkshakes from this iconic staple, In n Out Burger. Even if you're on that #lowcarbdiet, order it "protein style" (=no bun), and you're good to go. Check out the secret menu, which includes a neopolitan shake, a 3×3, a root beer float, and of course a favorite, animal style fries. Because everything's better with grilled onions, secret sauce, and cheese. ✓
3. Put a few National Parks on your California Bucket List: Ohhh, California's just loaded with spectacular National Parks, and I highly encourage you to visit a few. While you probably won't be able to see all 9 of them on one visit (they're dotted all over the state), try your hardest to include 1 or 2.
If you find yourself in Northern California, your choices include Redwoods, Lassen Volcanic, Yosemite (my all-time favorite in winter), and Pinnacles (the newest one to the clan!). Southern California has Sequoia, Kings Canyon, Death Valley, Channel Islands, and Joshua Tree. ✓
4. Go wine tasting: California is loaded and loaded with vineyards, and yes, I promise it's always 5 o'clock somewhere. Besides the usual suspects of Napa and Sonoma, we've also got Paso Robles, Calistoga, Healdsburg, Santa Barbara, St. Helena, Yountville, Lodi, Livermore, Oakville, Santa Ynez, Los Olivos, Sebastopol, Temecula, and Hopland (plus even more, but my fingers are getting tired from typing). ✓
THINGS TO DO IN NORTHERN CALIFORNIA
1. Devour a Mission Burrito in SF: Let's kick this northern California bucket list off on the right foot, with a bomb.com burrito, shall we (no one said I'm up to date on all the lingo)? What makes a Mission Burrito so tantalising and unforgettable? Besides it's sheer size (the tortilla literally bursts at its seams), it's actually quite simple, consisting of meat, beans (black or pinto), and Mexican rice. ✓
Get the carnitas burrito (make it a "super" with guac and sour cream) from La Taqueria (rice-free), Pancho Villa, or El Farolito and you won't need to eat dinner. Let's just say I've eaten my fair share of burritos since moving to San Francisco. And while you're here in the Mission, check out Clarion and Balmy alleys for unique street art and 24th street for shopping til-you-drop. ✓
2. See the Redwoods in Muir Woods: Standing a whopping 250 feet tall, the grand redwood trees will soar above and make you feel tiny. Hike the rustic, dirt pathways of Muir Woods, as the sun streams in from in between the sky-high leaves and paints patterned shadows on the rugged ground. Do note that a parking pass/reservation is now required, so do your homework in advance if you want to spend the day stress-free at the park. ✓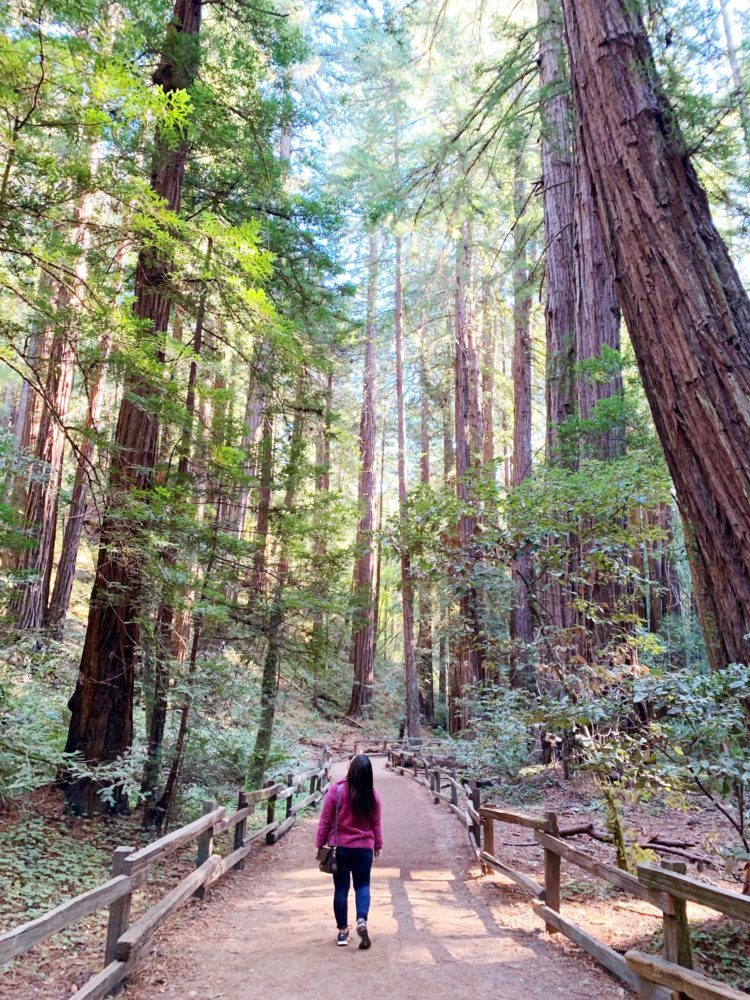 3. Stomp on grapes in Napa Valley: Hike your pants up to your knees and prepare to get down and dirty with some grapes, feel the juice between your toes, and giggle at the squelching sounds. We took some friends to Sterling Vineyards and loved climbing into the wine barrels and stomping the freshly harvested grapes.
While in Napa Valley (after you've cleaned yourself from the grape juice and skins), you can also relax in the Calistoga mud baths and tickle your taste-buds while olive-oil tasting. ✓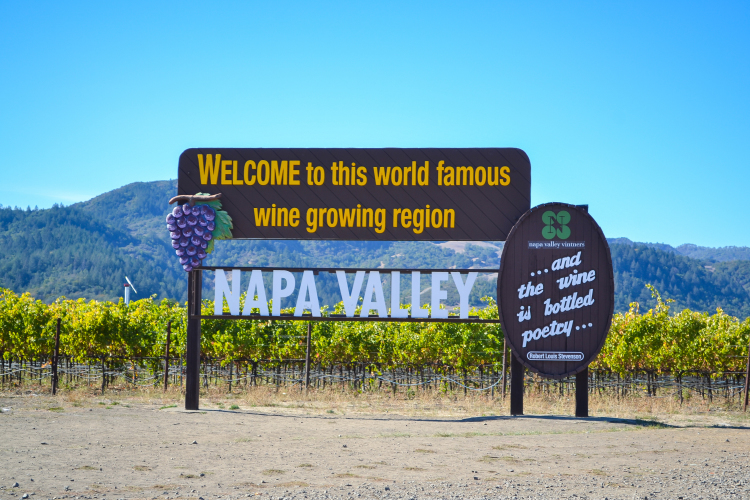 4. Hike in Big Basin Redwoods State Park: Put on some comfy shoes and hike the mesmerizing Big Basin Redwoods State Park, where you'll stumble upon soaring trees and whimsical waterfalls. This is where I made the 11-mile roundtrip trek to Berry Creek Falls (the longest hike on this California bucket list). If you're up for it, set up a tent, a campfire, and spend the night surrounded by nature. ✓
5. Get spooked at Alcatraz: Being the inspiration behind countless urban legends, television shows, and movies, Alcatraz is possibly the most famous thing to do in California.
Once home to the state's most dangerous criminals, Alcatraz is now open to the public for guided tours and is sure to send a shiver down your spine (especially on the extra dark night tour, highly recommended I might add!). Keep your eyes peeled, as many believe this notorious prison is haunted by past wardens and felons… ✓
6. See the houseboats in Sausalito: Stumbling upon Sausalito is like wandering into a village upon the sea, with a myriad of houses floating upon the waters surface. If you're looking for things to do in California, perusing the variety of waterfront shops and restaurants scattered along Sausalito's main road is definitely a must. And don't miss my favorite ice cream shoppe – Lapperts! ✓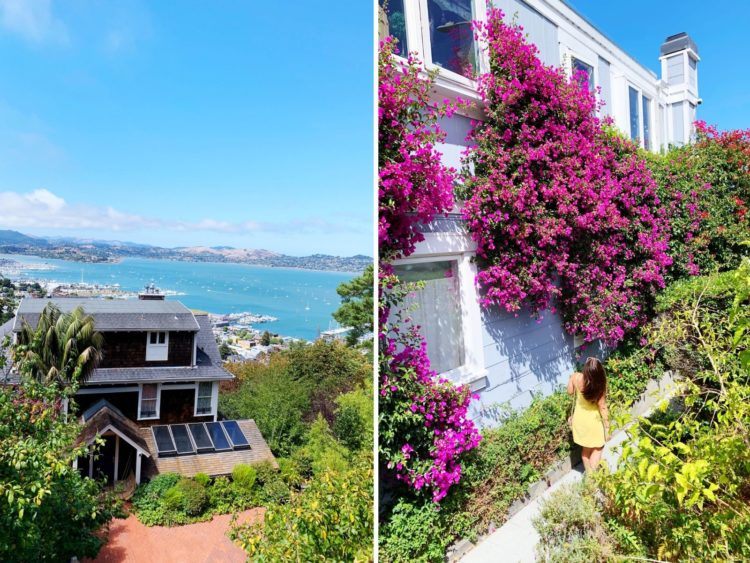 7. Appreciate the views from Glacier Point (Yosemite National Park): I can guarantee that the picturesque views from Glacier Point will take your breath away… With vast, never-ending mountains and clear, crystalline skies, you'll be witnessing a view straight out of a postcard. Note that you can either hike up (9.6 miles roundtrip) or take the easy way out and drive straight up to the viewpoint (which I'll be doing next time).
8. Learn the history of the Sutro Baths: Found on the most western point of Lands End, the Sutro Baths hold a vast amount of history within their waters. Originally built in 1896, the baths used to be a privately-owned, salt-water swimming pool complex, and were at one point the world's largest indoor swimming pool (whoaaaa).
However, the structure was ruined in a fire, and now all that is left are stone walls, accessible stairways, and deep tunnels, which visitors can explore. It's especially spectacular at sunset on clear nights! ✓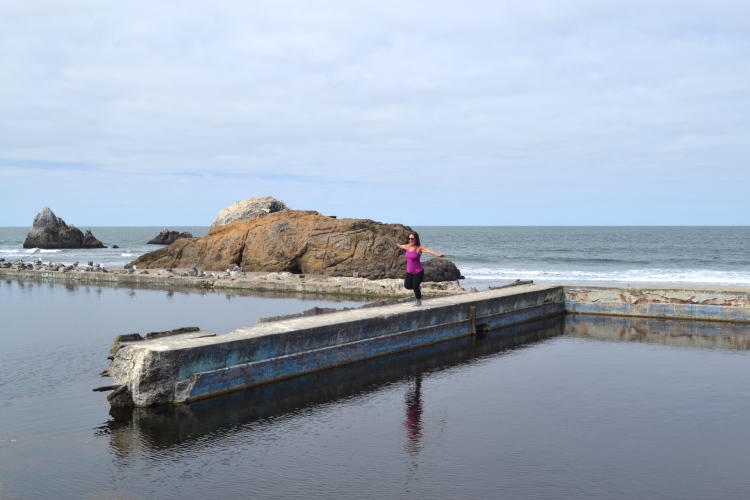 9. Marvel at Giant Redwoods in Redwoods National Park: Trees, trees, and more trees! You won't realize how impressive and breathtaking mere trees can be until you've visited Redwoods National and State Parks, where the trees are so tall that they seem to end when the sky begins.
Don't miss Avenue of the Giants and Founders Grove within Humboldt Redwoods State Park, Fern Canyon within Prairie Creek Redwoods, and the Tall Trees in the National Park itself. ✓
10. Indulge in clam chowder in Bodega Bay: If you're wondering what to in California as a food-lover, look no further as the clam chowder in Bodega Bay will leave you feeling stuffed and satisfied. I'm drooling just imagining it… I recommend getting your chowder from either Spud Point Crab Company or The Tides Wharf (and yes, get the bread bowl).
To make the most of Bodega Bay, be sure to to take a minute to admire the scenic views at Bodega Head and the Doran Regional Park. ✓
11. Hike sunrise at Mt. Tam: Make sure you've had a cup of coffee before you embark up Mt. Tamalpais, as the view at sunrise is truly out of this world. You'll forget about the bags under your eyes as you watch the sky coming alive with color (ohhh those soft, golden hues over the Bay in the distance), as this is easily one of the most beautiful and worthwhile things to do in California. As long as you don't mind waking up at 5am. ✓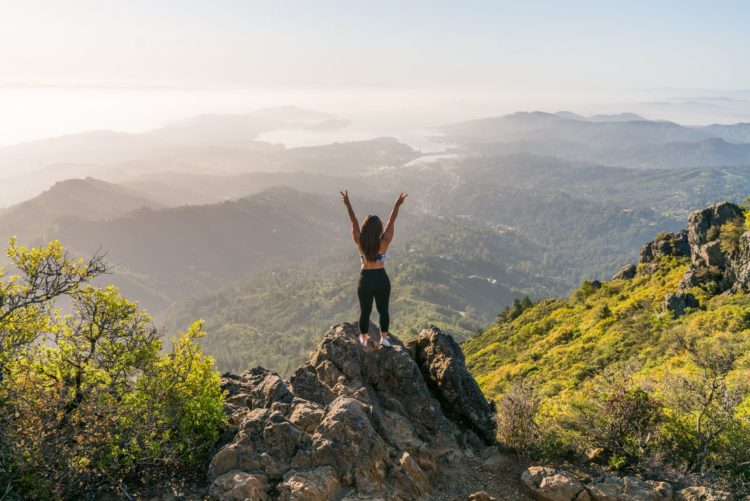 12. Hike to Alamere Falls: Change into some comfy clothes, bring a big bottle of water, and make sure to stretch before you head off on this beautiful beach and mountain hike. The tiring leg workout may seem strenuous, but the awe-inspiring waterfall you'll soon discover at the end makes all the hard work completely worth it. Do note that a decent amount of scrambling is involved to reach the falls, so expect to work hard for your waterfall views.
13. Scream on roller coasters at California's Great America: Here's one for those looking for adrenaline-pumping things to do in Cali! Wherever you look, you'll find soaring high and winding roller coasters, so take your pick and hold on tight! Tons of thrill rides and water attractions, as well as special events for Halloween and Christmas. ✓
14. Drive down Lombard Street: Known as the "most crooked street in the world", it's a pain to drive down (do so for the iconic SF experience), but a wonder to gander at. Lombard Street is all steep turns, windy roads, blooming flowers, and colorful houses (yes, people live along the street, please be respectful).
You can either skip riding the dizzying street by walking alongside it, or admire the odd road from above/below in a cable car. Looking for the windy section of Lombard Street? You'll see it right on the map! Do note that visitors may be required to pay a $10 fee soon. ✓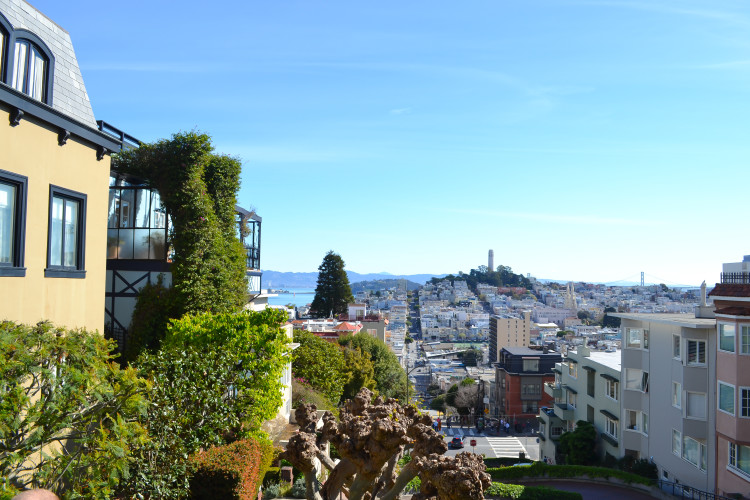 15. Eat Ramen in Japantown: There's nowhere better to get a steaming bowl of ramen than Japantown (SF), with heaping servings and out of this world flavors. Head to the areas most popular spot, Marufuku, but be prepared to wait in a long line (one of the tastiest spots on this California bucket list).
Other tasty options include Hinodeya Ramen Bar and Waraku. While wandering the busy streets of Japantown with a belly full of ramen, be sure to check out the Peace Pagoda (a 5-tiered monument promoting unity), take kitchy Pika Pika photos, and eat all the things: mochi, sushi, yakisoba, takoyaki, udon, dango, and matcha ice cream (at either Belly Good Cafe & Crepes or Uji Time) included. ✓
16. Try oysters in Tomales Bay: If you're a fan of oysters, you've gotta get yourself over to Tomales Bay – the oysters are fresh and scrumptious, and you'll definitely be coming round for a second serving. Plan to visit either Tomales Bay Oyster Company or Bodega Bay Oyster Bay (or just do your due diligence and taste-test both).
Buy some oysters and a shucking knife, and head to the beach to enjoy your feast. I'm not a huge shellfish lover, so I pass on the experience (although I did try one… once). Tomales Bay is also home to Hearts Desire Beach and Hog Island, which are both perfect destinations to lounge while in a food coma… ✓
17. Drive around scenic Lake Tahoe: Make a splash in the expansive, emerald waters of Lake Tahoe in the short, summer months when the water finally gets warm enough for a quick dip (July-early September). From boats tours, to swimming, to intense water sports, there's not a shortage of things to do.
A 72-mile scenic drive around the lake will bring you to all my favorite spots, including Sand Harbor, Inspiration Point, and Emerald Bay, and you'll even venture into Nevada for a hot second. ✓
18. Wave hello to the bison at Golden Gate Park (SF): Say hi to the big, fluffy bison that hang around Golden Gate Park, and watch them wander around in their natural habitat. While there, you can also explore the beautiful Conservatory of Flowers and the impressive Japanese Tea Garden. ✓
19. Go cherry picking on Marsh Creek Road (Brentwood): Any lovers of sweet, juicy cherries in the house? Yes?! Then cherry picking is the perfect activity for you (we brought my 6-year-old nephew and he loved it, cherry-juiced faced and all!).
Scour the cherry fields and pick out your perfect basket of succulent fruits to take home, or pig out before you even get there (I'm not speaking from personal experience, not at all)… To make the most of your time in Brentwood, be sure to check out Thorndon Country Park and the Hopefield Animal Sanctuary. ✓
20. Go wine tasting in Sonoma: No California bucket list would be complete without at least a little bit of wine drinking; I just really can't say no to a cold glass of wine in the blazing sun (I swear the grapes just taste better over here). While Napa is much more ritzy, you'll find that Sonoma has a more chill, laid-back country feel.
Tantalize your taste buds and enjoy the wonderful local wine. Plan to head to Roche Winery, WALT Wines, and Corner 103. If you have the time, make sure to visit Sonoma Plaza for a multitude of wining, dining, and shopping options.
21. Find the Lands End labyrinth: Follow the winding pathway towards the edge of the continent, and you'll find Land Ends Labyrinth hiding away on a cosy cliff corner. Created by artist Eduardo Aguilera, this maze is outlined by countless rocks and overlooks the Golden Gate Bridge. An amazing photo op and one of the best photo spots in San Francisco! ✓
22. Explore the Lost Coast: Remote and desolate are two words which accurately describe the Lost Coast. This area of California should be on every backpackers bucket list, with sandy coastlines as far as the eye can see and a glorious, wavy sea that stretches off into the horizon.
Widely untouched by humans (it's actually named after depopulation occurred in the 1930's), this natural and undisturbed sight is one of the most scenic things to do in California. Keep an eye out, as elephant seals are known to frequent the bay and lounge about!
23. Cool off at Burney Falls: Oh my, I had no clue this collection of waterfalls in Northern California would be this spectacular. Once you make your way down from the parking area, dip your toes into the refreshing water of Burney Falls, and let the waterfall splash away the sweat from your strenuous hike to Burney Creek. Do note that the water is very powerful, so be extra careful if you do plan on venturing into the water. Observing from the sidelines is well worth the effort, too, I promise. ✓
24. Kayak down the Russian River: If you love a bit of adventure and are wondering what to do in California during the extended summer months, paddling down the 177km Russian River is the answer. Rent a canoe, chuck on a life jacket, and float down the breathtaking waters. Such a fun activity with friends – I can't wait 'til the weather warms up. Check out other things to do in nearby Guerneville here!
25. Go on a safari at Safari West: Graceful zebras, knobbly-kneed giraffes, bulky rhinos, sneaky lemurs, and colourful birds – Safari West is home to a multitude of extremely adorable exotic creatures that wander freely around the safari grounds.
Hop aboard a buggy and let your knowledgeable guide unload their vast amount of information onto you, and learn more than you could imagine about the creatures right in front of your eyes. And better yet, you can even spend the night at this wildlife and safari preserve, and wake up to animals grazing right outside your room! ✓
26. Find some sea glass at Glass Beach in Fort Bragg: Wander around this pebbly beach and be blown away as the sun gleams off each shard of sea glass! Though beautiful, do not remove any remnants from the glass beach, as the amount of sea glass has greatly decreased over the years, and you'll need to pick out the pieces in order to form a full handful. Go explore nearby Mendocino and the rest of the surroundings while you're in the area. ✓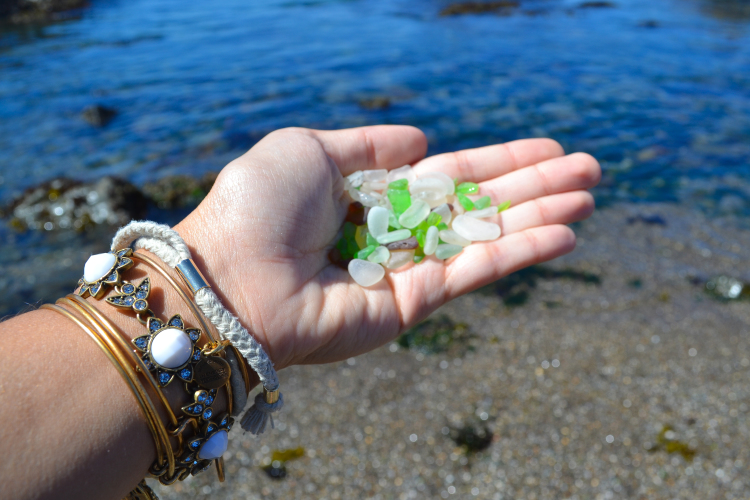 27. Eat pizza and cannolis in North Beach: I can't deny it, I'm partial to a good cannoli and slice of pizza (I'm only human after all and I did grow up in NY). There isn't much great Italian food (especially pizza) in most of California, so if you want the good stuff, make sure you head to North Beach, considered the Little Italy of San Francisco.
My stomach rumbles just thinking about the focaccia pizza from Golden Boy (my absolute favorite spot) and creamy cannolis from Stella Pastry… To make the most of your time in North Beach, be sure to check out Coit Tower for unforgettable views of the entire Bay, and hang in the historic Washington Square right next to the landmark Saints Peter and Paul Church. It's one of my favorite neighborhoods in San Francisco. ✓
28. Take a dip in the Travertine Hot springs: Surrounded by snow-capped mountains and unique rock formations, the steaming waters of Travertine hot springs are sure to steal your heart. Once you're submerged in the warm waters, you'll be so relaxed that it's almost impossible to convince yourself to get out. While in Bridgeport, be sure to take a trip down to the pier and coastlines.
29. Admire the State Capital Building in Sacramento: Standing tall since 1860, this architectural wonder is home to the government of California. Colossal, creamy-white columns. High, peaked roofs, with the American flag flying high. Bushy palm trees scattered across the ground (living up to the California stereotypes, of course). This gorgeous structure deserves a definite spot on your California bucket list. And while in Sac, be sure to check out their thriving foodie scene, a must for anyone even a tad bit hungry after all their explorations. ✓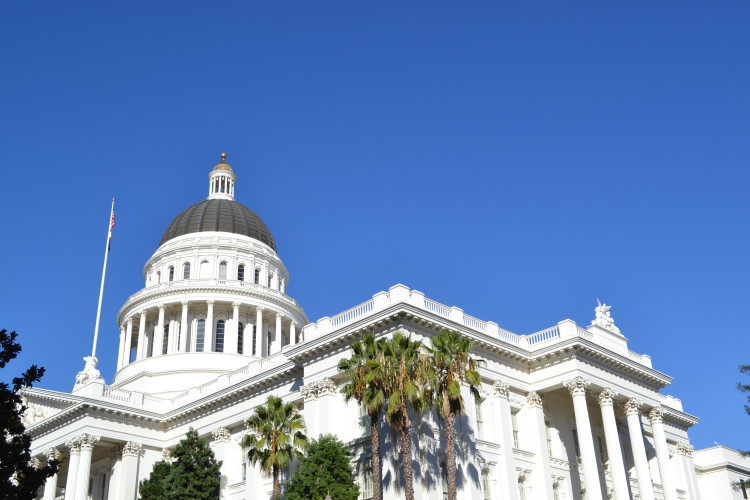 30. Check out the unique landscape of Mono Lake: There's something so inexplicably captivating about the bizarre rock formations, known as tufa, scattered around Mono Lake. With stones standing without any pattern or reason, the natural rocks are ones you need to witness in person to comprehend. Beware – it's kinda smelly here and you definitely won't be swimming – the water is 2.5x saltier than the ocean! Take the South Tufa Trail to learn a lot more! A true oasis in the middle of the desert.
31. Drive along the Avenue of the Giants: Rolling through the Avenue of the Giants (a scenic highway running through Humboldt Redwoods State Park) is like something straight out of a movie, as you're surrounded by colossal trees stretching towards the sky. You'll be oohing and ahhing driving this 31-mile portion of Historic Highway 101, containing the largest remaining number of redwoods in the world. ✓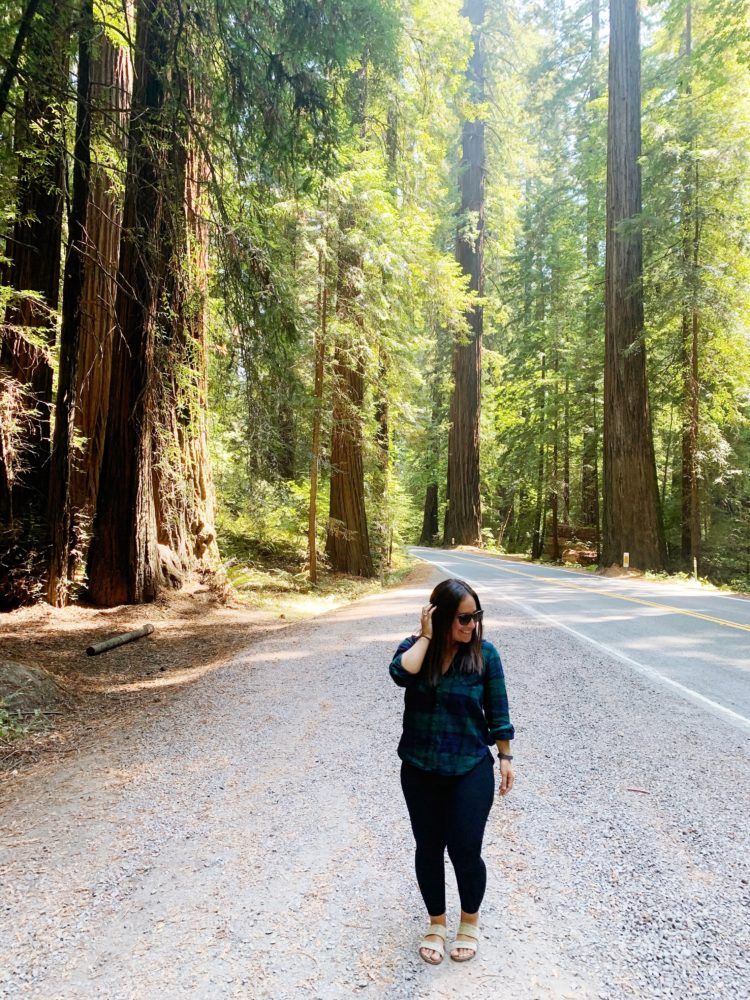 32. Witness the geothermal wonders at Lassen National Park: This unique National Park is home to Lassen Peak Volcano, and the geothermic wonders it has created. From steaming hot springs and bubbling mud pots, to piping fumaroles and remnants of volcanic activity, this place is sure to make you feel a little hot under the collar…I just couldn't believe how bad certain parts of park smelled (sulphur, which smells juuuust like rotten eggs). ✓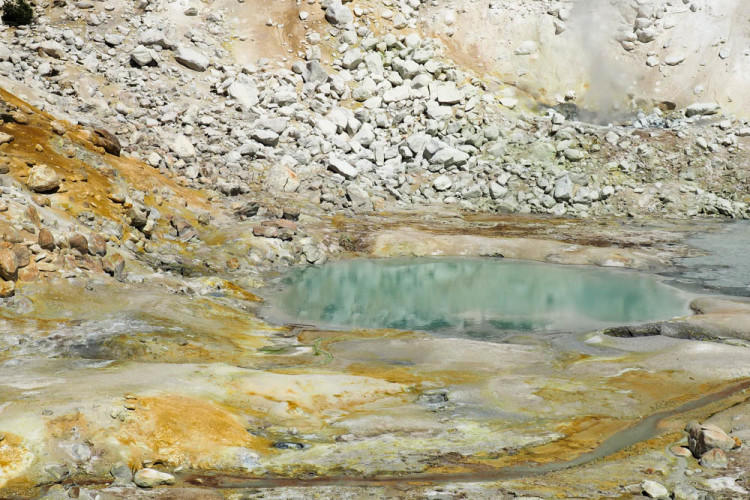 33. Walk down Telegraph Ave (Berkeley): Berkeley is as quirky as it gets – and you'll see exactly what I mean after a quick stroll down Telegraph Ave. Psst – it still feels like the bohemian flower-power center of the 60's, but with an elevated culinary and cultural scene!
And since you're already here, you may as well walk around UC Berkeley's campus (be sure to go up Sather Tower), stuff your face with Cheeseboard Pizza (#droolstatus), and try some potato puffs from Gregorie's. ✓
34. Drink some tea at the Japanese Tea Gardens (SF): I love a good cup of tea (especially in the chillier months), and you aren't going to find a better cup than at the Japanese Tea Gardens within Golden Gate Park in San Francisco. Wander the fruitful gardens, with glistening ponds, bushy green trees, and traditional Japanese architecture.
When you've thoroughly explored the gardens, take a seat in the tea house and sip away on tasty concoctions to your heart's content. ✓
35. Drift away on a hot air balloon in Napa: Forget the world for a while and relax while floating along with the breeze. Get an awe-inspiring, sky-high view of Napa from the comfort of a scenic hot air balloon. Make sure to wrap up, as it can get quite chilly while so high up! The perfect experience for a special occasion, as long as you don't have a fear of heights! ✓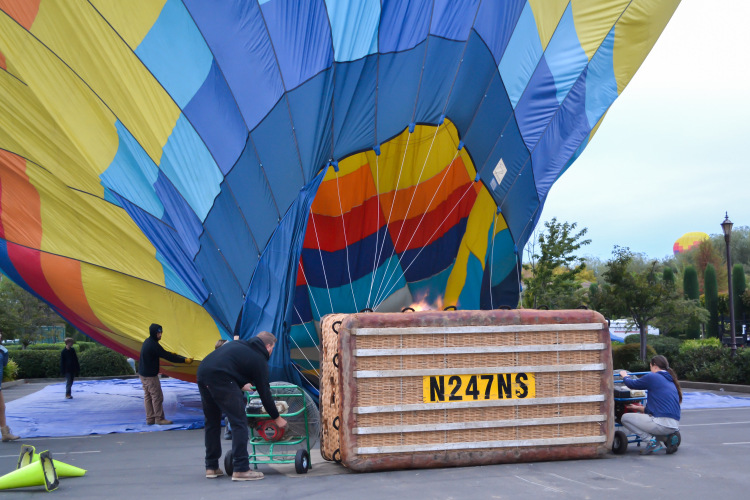 36. Hike the iconic Half Dome (Yosemite National Park): Yes, this is the hike that's so well known (and popular) in Yosemite, yet an absolute b*tch to plan and conquer. This unique natural rock formation will have you turning your head, as it appears that a large rock has been chopped down the middle – and you'll be climbing right on the side of it!
Watch your step as you hike up, as the journey is a precarious one! You'll need to secure a permit for this oh-so difficult hike, so be sure to plan well in advance.
37. Explore the ghost town of Bodie: If you're looking for spooky things to do in California, you're in the right place, as the deserted streets of Bodie are straight out of a horror movie. There's something so unnerving about the old, isolated streets and abandoned, rickety homes…
38. Watch the sunrise over Emerald Bay: As the sun rises behind the majestic Emerald Bay, the never-ending water comes alive with light and color. Vivid purple and flaming oranges dance across the horizon, and witnessing this unforgettable view is easily one of the prettiest things to do in California.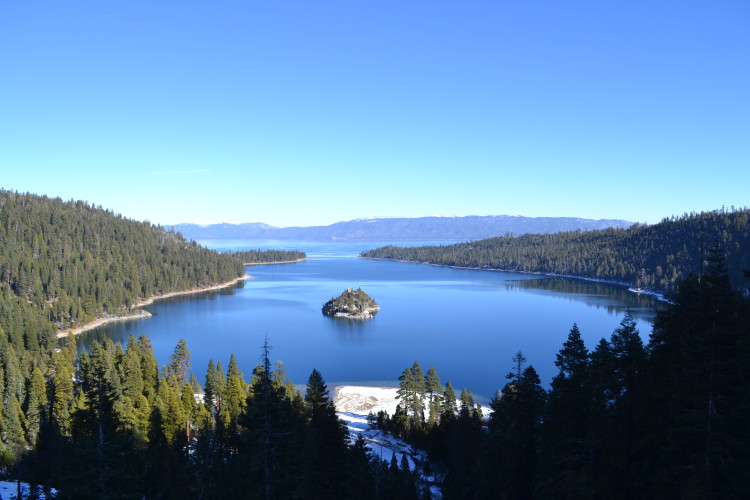 Google image it and see for yourself, although all of Lake Tahoe is stunning. If you can't wake up early enough for sunrise, don'tchu worry – Emerald Bay is just as stunning come daytime. ✓
39. See a Giants game at Oracle Park (formerly AT&T Park): Californians are known to take baseball very seriously, and there's no better way to witness this vivacious attitude than supporting the local team at a game. Grab yourself a foot long hot dog, slap on some face paint (orange and black), and holler every time the Giants score (or when everyone else is cheering, if you're like me and not the best at following what's going on). ✓
40. Walk to the lighthouse at the Point Reyes National Seashore: With magnificent cliffs and whipping winds, the national seashore is one ripped straight out of the scene of a fantasy romance novel. Concealed behind one of the many rolling cliffs, you'll find a quaint little lighthouse straight out of a dream. If you can manage the steep walk down, you'll be rewarded with a spectacular view of the coastline (just remember, you gotta come back up). ✓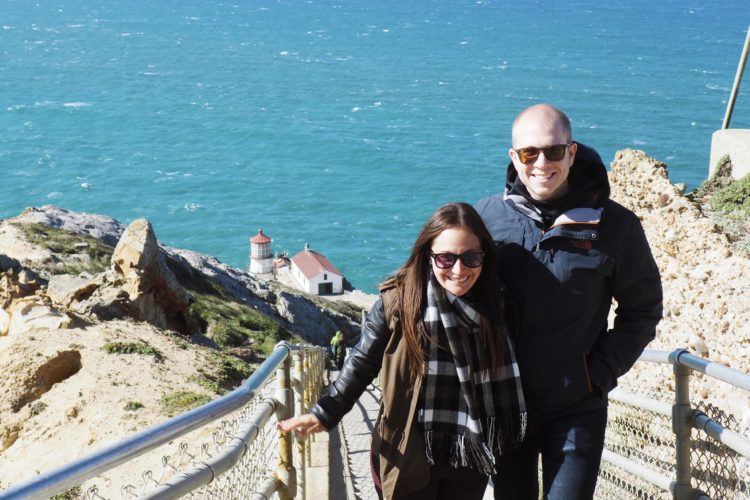 41. Bike/walk the Golden Gate Bridge: There is absolutely no way a California bucket list would be complete without a trip to the Golden Gate Bridge (obviously – best views over here)! This impressive structure is one of the most famous attractions on the west coast, and with its stunning views and intricate infrastructure it's not hard to see why.
Rent bikes and head across, or walk part-way – just remember the bridge is 2 miles long, each way. Before/after you make your way across, plan to spend some time in nearby Crissy Field. ✓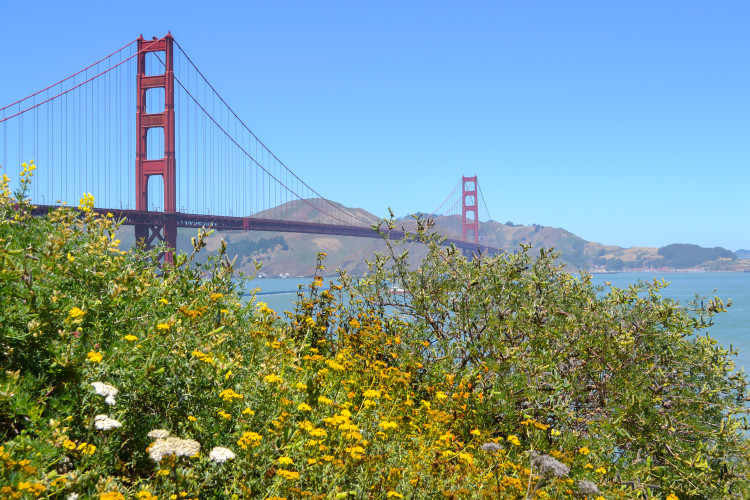 42. Ride a cable car in SF: San Francisco is home to the largest manually operated cable car system in the world, and if you want to live like a true Californian live out your tourist dreams, you simply cannot miss out on giving these historical cars a spin. With the tracks spanning over 17 miles, you could easily waste a day riding back and forth with the wind whipping in your hair… ✓
43. Smell the roses at the Municipal Rose Garden (San Jose): While wandering the rose garden, rainbow-painted flowers can be seen at every angle, as the gardens seem to stretch on endlessly. The Municipal Rose Garden is definitely not a stop that can be missed while in San Jose – unless you have hayfever, then you may need to sit this one out (or bring a pack of tissues)… Head to San Pedro Square afterwards for a tasty bite to eat. ✓
44. Drive through a tree in Leggett: If you're heading to the redwoods up north, you've just gotta add driving through the Chandelier Tree at the Leggett Drive-Thru Tree Park onto your California bucket list! Do note the size of your vehicle, though! We saw a few SUVs and trucks attempt to go through, but didn't fit! A must on any Northern California road trip itinerary! ✓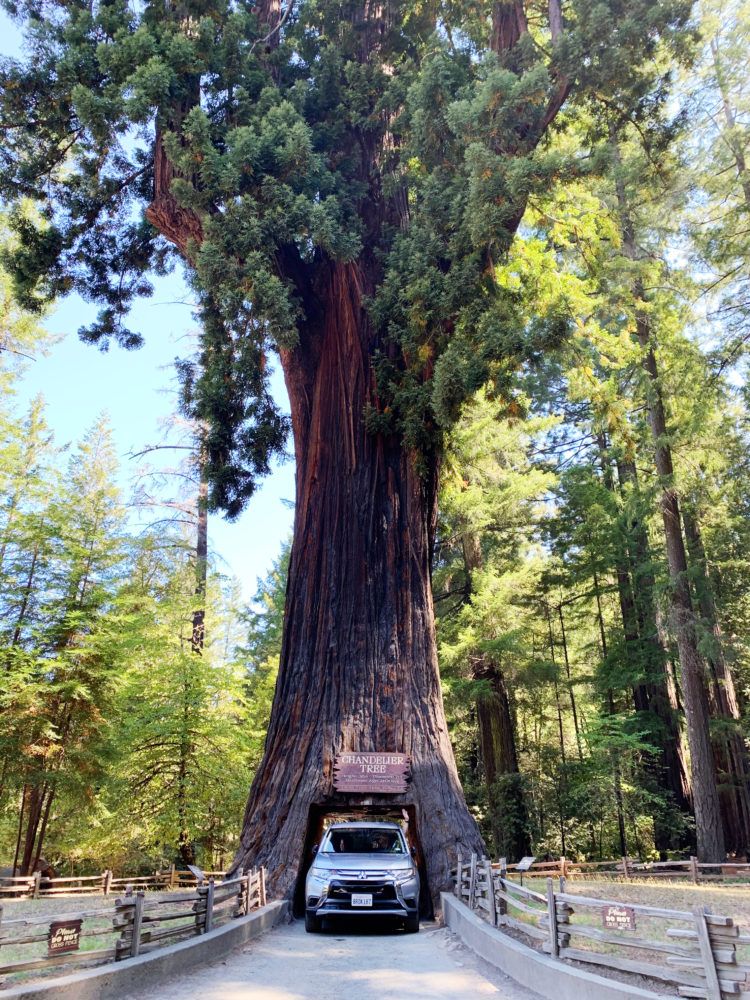 45. Be a tourist at Fisherman's Wharf: Although one of the most touristy things on this California bucket list by far, a trip to Fisherman's Wharf should be on any 3-day San Francisco itinerary! There's clam chowder bread bowls from Boudin, mini donuts from Trish's, colorful murals to take photos with, and of course, the sea lions to watch!
46. Walk through the lush Fern Canyon: The second I saw a photo of Fern Canyon I wanted to go — despite having NO clue where it was! Well, my California bucket list friends, it's alllll the way up in Northern California, only a short distance from Oregon! The canyon is filled to the brim with seven different types of Ferns and oh so much greenery – you'll feel like you're walking in Jurassic Park.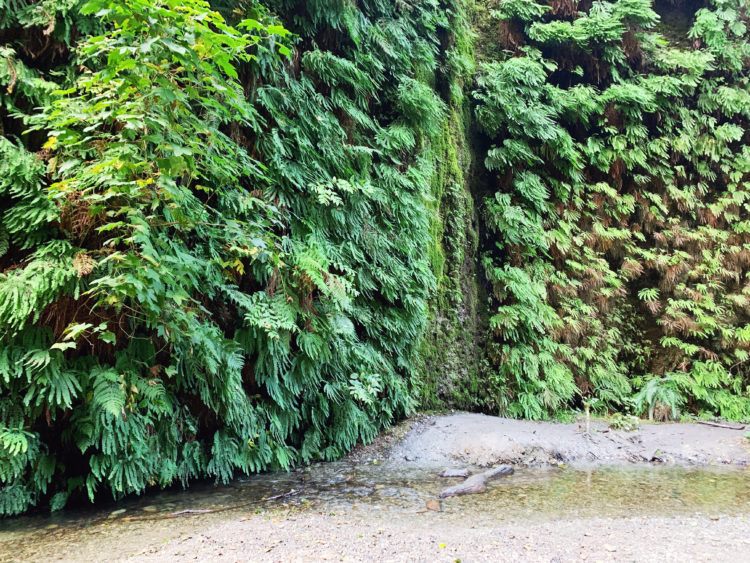 THINGS TO DO IN CENTRAL CALIFORNIA
1. Visit the charming coastal town of Carmel-by-the-Sea: This tiny little beach-side town is one ripped straight out of a fairy tale, with cosy cottages, cute coastlines, and extensive history. Home to stunning scuba spots, sweeping white sandy beaches (stay for a sunset at Carmel Beach), extensive libraries, and historic museums – no matter what you're in the mood for, Carmel-by-the-sea has it all.
If you're looking to add a bit of wildlife sightseeing to your time on the central coast, head 10 minutes south to Point Lobos (sea otters, harbor seals, and peregrine falcons included)! ✓
2. Marvel at jellyfish at the Monterey Aquarium: There's something so oddly captivating about jellyfish; maybe it's their translucent golden orange coloring, the way they pulsate throughout the water, or maybe it's just all those crazy tentacles.
Whatever the answer is, you're bound to lose track of time admiring these gelatinous beauties found at the Monterey Aquarium within the facilities "Jellies Experience". Here you'll find a whole assortment of them- box jellies, sea nettles, umbrella jellyfish, white spotted jellies, and more.
This wonderful sea life centre is also home to wiggly octopuses, adorable otters, and intimidating sharks! ✓
3. Hike in Pinnacles National Park: Lace up your boots, as hiking this gorgeous national park is one of the most scenic things to do in Cali. Littered with unique rock features, dusty pathways, and awe-inspiring views, you would be missing out if you didn't explore the wonders Pinnacles National Park has to offer. And being the newest of California's national parks, this spot remains relatively uncrowded, so you won't find the masses here like you do in Yosemite. Talk about peace and quiet.
4. Ride the vintage Giant Dipper in Santa Cruz: First opened in 1924, this rattley, wooden roller coaster is a Santa Cruz classic. With it's red and white paintwork and twisting tracks, this ride will leave butterflies in your stomach and a desire to go on again… And again… And again… The view from up top isn't half bad either!
Be sure to thoroughly explore the rest of the Santa Cruz Beach Boardwalk for more adventurous rides and addictive fairground games. You can't forget some cotton candy and/or a corn dog, preferably once you're done riding the coaster! And make a pit stop at Surfrider Cafe for some fried avocado (I told we have a thing for avos over here…) <3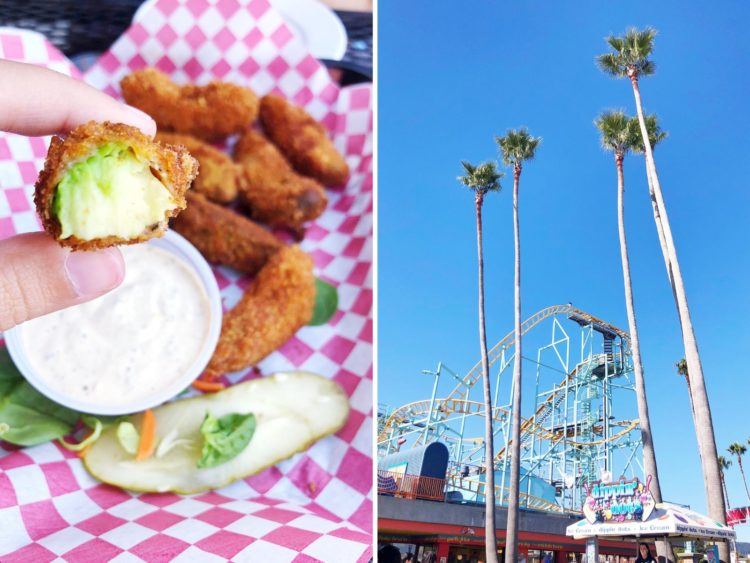 5. Sleep in a lighthouse in Pescadero: I mean, how many people can say they've slept in a lighthouse before? Psst- probably not many. Wander down to Pigeon Point and encounter the most unique hostel in California.
With affordable prices, unforgettable views, and comfy beds to rest your head, this quaint lighthouse hostel is the perfect place to stay if your looking for something a tad different. Make the most of your time in Pescadero, and explore Bean Hollow State Beach and Butano State Park for more gorgeous sights.
6. Drive the Big Sur coastline: Big Sur is a 90-mile stretch of coastline with the most breathtaking views. Trust me, you can easily waste an entire day driving down the coast and stopping at the astonishing sights along the way.
With this being said, Big Sur isn't necessarily a specific spot on the map, but rather a state of mind – it's a place to decompress, say goodbye to stress, and just enjoy nature. Be sure to stop and spend a moment at Bixby Creek Bridge and McWay Falls, two absolutely stunning locations and the most famous tourist spots along the drive. ✓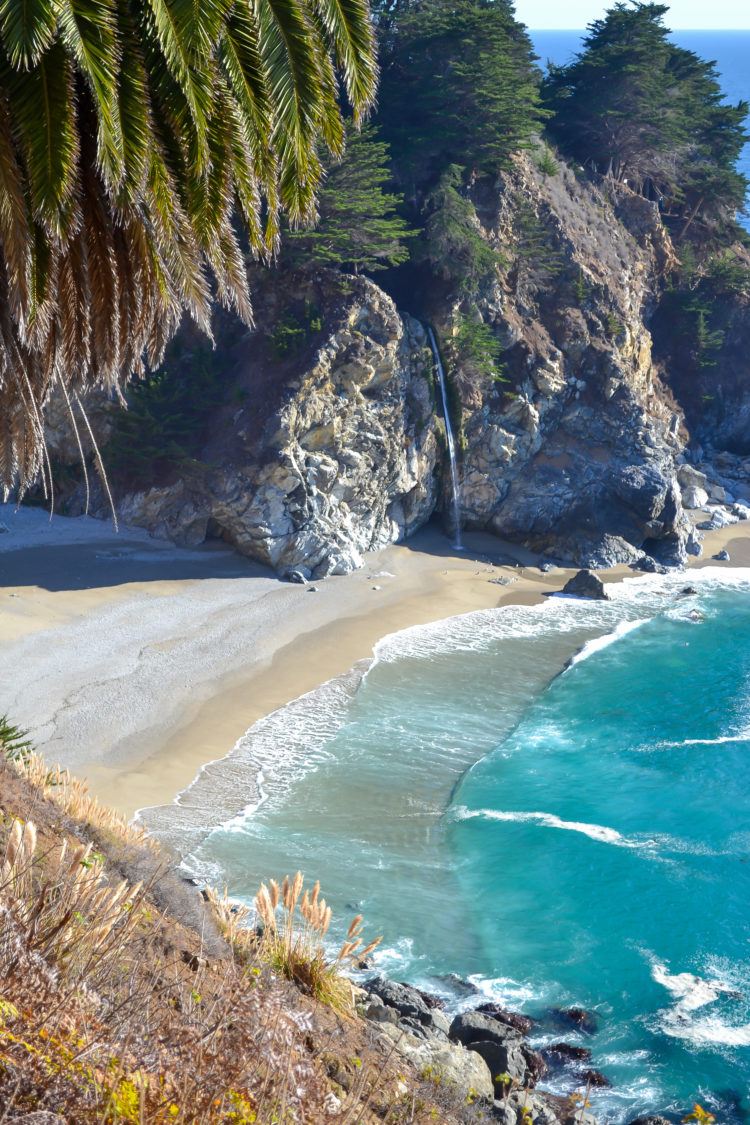 7. Walk on purple sand at Pfeiffer Beach: While cruising down the Big Sur coastline, be sure to make a pit spot at Pfeiffer Beach, at its one of the most unique things to do in California. Because, hello, purple sand!!! You can thank the garnet and other heavy minerals for its deep purple color, which shows off even more after it rains.
Besides gawking at the distinctively colored sand, feel free to make a lilac sand castle, run through the chilly waters, and notice the Keyhole Arch. Parking is limited, as to ensure the beach is never too crowded, so be sure to get there early to avoid waiting or being turned away! ✓
8. Stand on the Green at Pebble Beach: If you're looking for something adventurous to add to your California bucket list, wandering the greens at Pebble Beach is perfect for you. These famous golf greens are in close proximity to the local beaches, so they're easy to access, though do so at your own risk – despite countless tourists wandering the greens freely, they are private property so doing so is technically illegal. Avid golfer and looking for a splurge-worthy course? Book yourself a tee time for countless hours on the greens. ✓
9. Spend a night at the iconic Madonna Inn: Found on California's central coast in San Luis Obispo, this resort hotel is one of the most famous on the entire span of the west coast. It's whimsical, charming, and kitschy all at the same time. Each of the 110 rooms are uniquely decorated, from prehistoric caves with matching leopard print bedding, to lavish pink rooms with velvet sheets. There's even a 'love nest', for those who want to get a bit saucy…
10. Whale watch in Monterey: Majestic whales frequent Monterey's local waters, and this beach city has plenty of boat tours available that'll take you out to sea to spot these massive creatures. The types of whales you'll see highly depends on when you visit- you'll commonly see humpbacks in the summer, while winter brings an abundance of migrating gray whales.
Interested in spotting a few orcas? Plan to visit in the springtime! If being out at sea isn't your thing, sit on the coast with some binoculars or walk through the Monterey Bay Aquarium for a sneak-peak at California's sublime sea-life.
11. Drive the scenic 17 mile loop: If you're stuck on what to do in California, a slow drive around the mesmerizing 17 mile drive is the perfect way to spend an afternoon. With many stops and sights to enjoy, from the beautiful Spanish Bay to the captivating restless sea, you'll easily lose track of time on these winding roads.
Do note that you'll be expected to pay a fee (per car), and motorcycles are not permitted, so be sure to roll up ready and prepared! Well worth the few bucks in my opinion. ✓
12. Marvel at majestic Hearst Castle: Yes, there's even a castle over here! With majestic architecture and crystalline pools, this breathtaking castle is definitely one for your California bucket list. First time visiting the castle? Sign up for the Grand Rooms tour, where you'll feel like a royal as you're guided around the extravagant rooms that make up this opulent building.
To make this place even more magical than it already is (if that's even possible), keep an eye out for the zebras that frolic around the local land when you enter/leave! Be sure to reserve a ticket ahead of time, as this beautiful castle gets busy quick… ✓
13. Feast on pie at Pie Ranch: Slap on some stretchy pants and get ready to stuff your face with the most delicious pie in America, as Pie Ranch is easily one of the tastiest things to do in California. With a multitude of flavors and options, made fresh with home-grown berries, I can guarantee you'll be coming around for a second serving!
Be sure to arrive early, as these pies fly off the shelves quicker than you can imagine, especially on weekends – it's a sentiment to their delicious nature! We love stopping here on our way to Pescadero! ✓
14. Check out the large monolith in Morro Bay: Endless, crystal waters. Vast stretches of golden sand. Boats bobbing along the horizon. Morro Bay is one of the most scenic places in California, and is not one to be missed.
To add to its beauty, Morro Bay is home to the most magnificent rock structure, with the most famous being a gigantic rock on the coastline, rightfully called Moro Rock. You can't miss it- trust me. Head to the beach next door to search for some sand dollars (last time I was there, I found about 20!). ✓
15. Go dune bashing in Pismo Beach: Warm, white sand. Bushy, swaying palm trees. Endless, clear waters. Pismo beach is a dream. But this isn't your average beach town. Relax by the bay, or cater to your thrill-seeking side and rent a dune buggy, where you'll be able to race over the massive rolling sand dunes!
The Oceano Dunes are comprised of 5 miles of rippling sand, and it's an off-roading adventure just waiting to happen. Just please be careful, as these large toys can be dangerous no matter whose handling them. And if you've got extra time, head on over to SLO, and check out the cute cafes and sticky gum wall! ✓
16. Surprise your taste buds with garlic ice cream in Gilroy: Hear me out, garlic ice cream may not sound particularly appetizing at first, but you need to at least give Gilroy's speciality a chance (just be sure to have some mints handy afterwards).
The town dubs itself as the garlic capital of the world, even hosting an annual garlic food festival each July to celebrate their signature dish. Where else are you gonna find an entire event dedicated to all things garlic?! ✓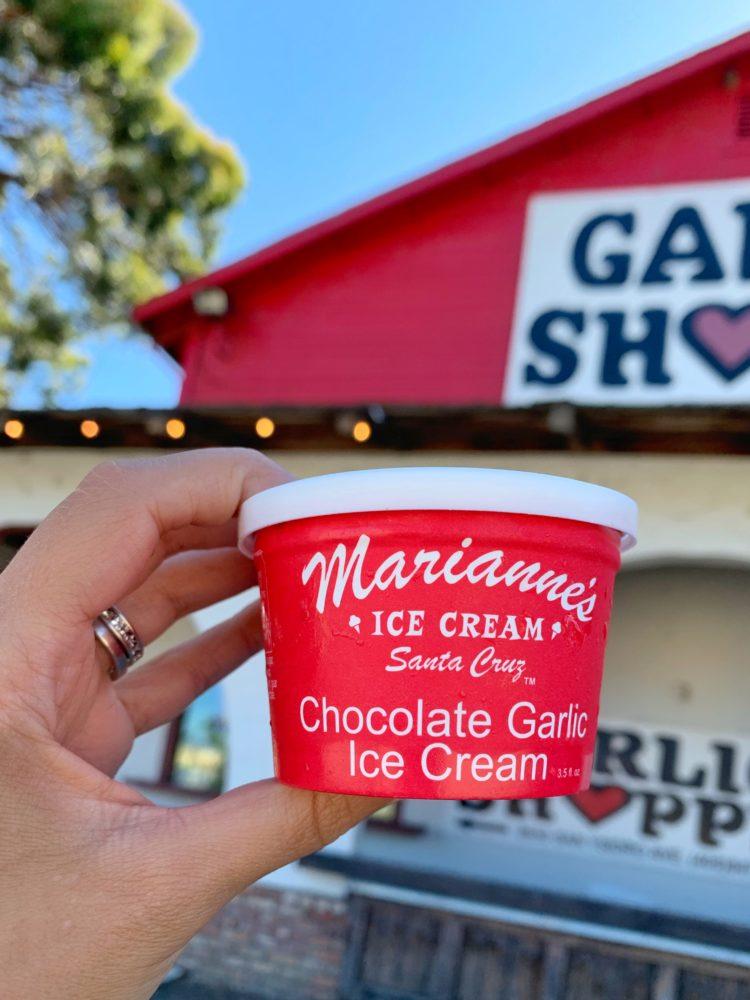 17. Treat yourself to a Spa Day in Ojai: If you're wondering what to do in California and need to relax, treat yourself to a massage and a mud mask at one of the many spas in Ojai. Work out those tense muscles and forget about your worries with cucumbers on your eyes, and leave feeling like a different person.
Book some treatments at the Ojai Valley Inn & Spa, as it's named one of the best spa destinations in the world. Ojai is also home to Los Padres National Forest and their own certified farmer's market, so be sure to give these a visit to make the most of your time in the wonderful city.
18. Drink some wine in Paso Robles: I couldn't write a California bucket list without at least mentioning wine (a few times….), I just couldn't. Paso Robles in famous for its endless wineries and love for a good, large glass of wine (my kind of city!), so be sure to have a glass or five in one of the local vineyards.
I recommend doing a tasting and ordering a cheese plate at DAOU, the views are just as spectacular as the food/wine. My other top picks are Sculpterra Winery (we love their outdoor seating area!) and Calcareous (mmm smell the lavender here!). ✓
19. Watch the butterflies along the Natural Bridges Monarch Trail: Wandering through crowds of vivid butterflies is one of the most magical things to do in California, and that's exactly what you'll encounter on this scenic trail. While butterflies are only seen from October to January (as they migrate), the trail is open all year long and is beautiful in and of itself (butterflies or not). ✓
20. Visit the Danish town of Solvang: Tired sick of California? How dare you! Haha, but really, head to Solvang – you'll be wandering traditional Danish streets in no time. With the towering windmill and picturesque architecture it'll feel like you've somehow been transported to the Netherlands. Explore the rural Rusack Vineyards, Hans Christian Andersen Park, and have a nibble on some mouth-water aebleskiver (a dutch, jam-filled donut) before you leave town… that was my favorite. ✓
21. Stroll around the seaside town of Capitola: Capitola is a seaside town ripped straight out of a postcard, with rainbow beach houses and bright colors littering the coastline. It's truly a sight that's sure to leave a smile on your face. Despite its small size, Capitola has plenty of things to do, from historical museums to wandering along the sandy shores. Grab an old fashioned ice cream cone from one of the many local shops around town and go explore. ✓
22. Look up at the Giant Trees in Sequoia National Park: More towering trees over here in California (we're lucky to have quite a bunch if you haven't noticed)! With trees soaring 30 feet high, you'll feel short in comparison while wandering through the redwoods and sequoias, no matter how tall you are. Don't miss the General Sherman Tree while hiking through the forest, which is known to be the largest, single-stemmed tree in the entire world. THE WORLD. Whoaaaaaa.
23. Laugh at barking elephant seals in San Simeon: Do we have any animal lovers in the house? If so, (or you just want to enjoy a good laugh), visit the Piedras Blancas elephant seal rookery just south of Hearst Castle.
They're huge, loud, ugly, wild, and cute all at the same time. Such odd creatures they are, and they make the most interesting noises. It's something that must be heard to be believed, and is one of the most unique and hilarious things to do in California. ✓
24. Wander around State Street in Santa Barbara: There's a reason Santa Barbara is dubbed the American Riviera – it's downright gorgeous. Here you'll find widespread beaches, Mediterranean-style white stucco buildings with red-tile roofs, and a truly relaxed atmosphere.
If you want to shop, eat, or sip cocktails, the floral State Street is the perfect place to go! With divine little boutiques, art galleries, and restaurants, you're spoiled with choices on Santa Barbara's most famous avenue. Before you leave town, climb up the Santa Barbara courthouse for the most beautiful, palm-tree ridden perspective of SB (it's one of my favorite views in all of California). ✓
25. Feast on olallieberry pie at Linn's in Cambria: What's better than a warm slice of oozing berry pie on a chilly day on the coastline? Hint – not much. What's olallieberry you ask? It's a cross between a blackberry and a raspberry. Expect a flakey buttery crust filled with semi-sweet and semi-tart berry filling. Mmmm… one of my favorite snacks on this California bucket list by far.
While you're here, why not spend an entire day on the coast checking out all the fun things to do in Cambria?! ✓
THINGS TO DO IN SOUTHERN CALIFORNIA
1. Witness science in action at the La Brea Tar Pits: Take a step back to the Ice Age and experience bubbling, inky tar in Hancock Park. Long, long, LONG ago, prehistoric animals would wander into the sticky tar and get stuck, which preserved their skeletons wonderfully, making the tar pits home to an impressive collection of ancient fossils. Located right in the heart of LA, it's the only active, urban Ice Age excavation site in the world. Who knew California was so wildly unique?!
2. Stroll down the Venice Boardwalk: Perhaps one of the most famous boardwalks in all of America (yup, California's got it all), this buzzing beach town has a bohemian spirit that'll leave you feeling all kinds of wacky. Funky shops, captivating street performers, colorful murals, busy skate parks, savvy souvenirs – there's endless things to do. Rent some wheels and bike down the boulevard all the way to Santa Monica Beach. Whatever you do, don't miss out on muscle beach, an outdoor gym swarming with muscular, shirtless men! ✓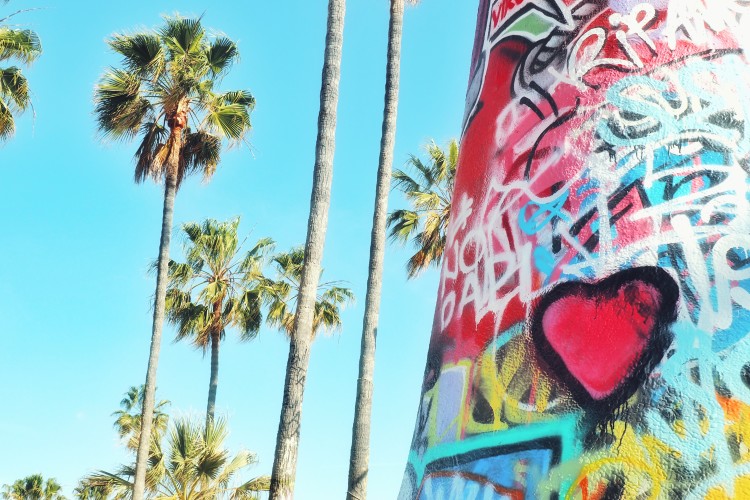 3. Unleash your wild side at Disneyland and California Adventure: Slap on some Mickey Mouse ears and stroll on into the most magical place on earth! Feast on sugary cotton candy, fawn over your favorite characters, and be flipped upside down on one of the many exhilarating roller coasters. A trip to Disneyland is hands down one of the most iconic things to do in Cali; aka don't leave the state without a proper visit! You'll probably wanna grab a Disneyland Park Hopper ticket so you can move from Disneyland to California Adventure freely.
4. Cherish the views from Griffith Observatory: Providing the most unforgettable, panoramic views of the LA skyline, a trip to the impressive Griffith Observatory should definitely be on your California bucket list. Psst – you can even see the Hollywood Sign from up here! Be blown away by the stunning sights, and enticed by the wonderful world of telescopes and inter galactic discovery inside… It's definitely something everyone should do on a trip to LA. ✓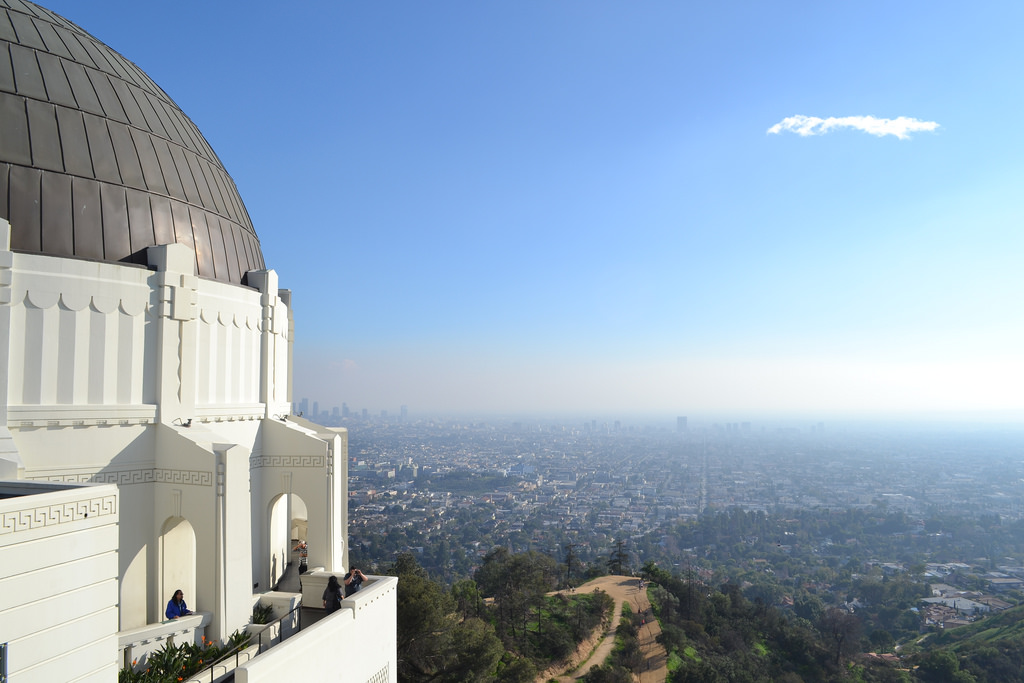 5. Go museum hopping at Balboa park: You're spoilt for choice in America's largest urban park, with museums catering for all tastes and preferences. Be thrown back in time at the Natural History Museum, ponder over the masterpieces at the Museum of Art, or enter a different galaxy in the Air and Space Museum. If museums aren't your thing, Balboa park is also home to the famous San Diego Zoo! ✓
6. Go sunbathing year round at Laguna Beach: Ohhh Laguna Beach – it's what dreams are made of, as long as you're made of a million bucks. Yeah, it's expensive over here, but hey – if you wanna work on your tan and return home golden and glowing, look no further than this classic beach town. With a spectacular, sandy coastline, strong waves that are perfect for surfing, and hidden tide pools, you'll never want to leave this quaint coastal town. ✓
15. Hop along a TMZ Celebrity Tour in LA: Travel through Hollywood, Beverly Hills, and the Sunset Strip on the famous red TMZ bus, where you'll take in the sights (and perhaps a few famous faces). Celebrities such as Mariah Carey and Justin Bieber have been spotted by previous passengers, so keep your eyes peeled and be ready to swoon!
7. Walk the Santa Monica Pier: Found on the very end of Venice Beach, this iconic wharf is one of the most popular piers in the entire world. Get dizzy on the famous 1922 indoor merry-go-round, appreciate the views atop the towering big wheel, scream and shout while riding the twisting roller coasters – I can guarantee that the Santa Monica Pier will leave you coming back for more. Be sure to schedule a visit for the evening, where the rainbow fairground lights glow in the night. ✓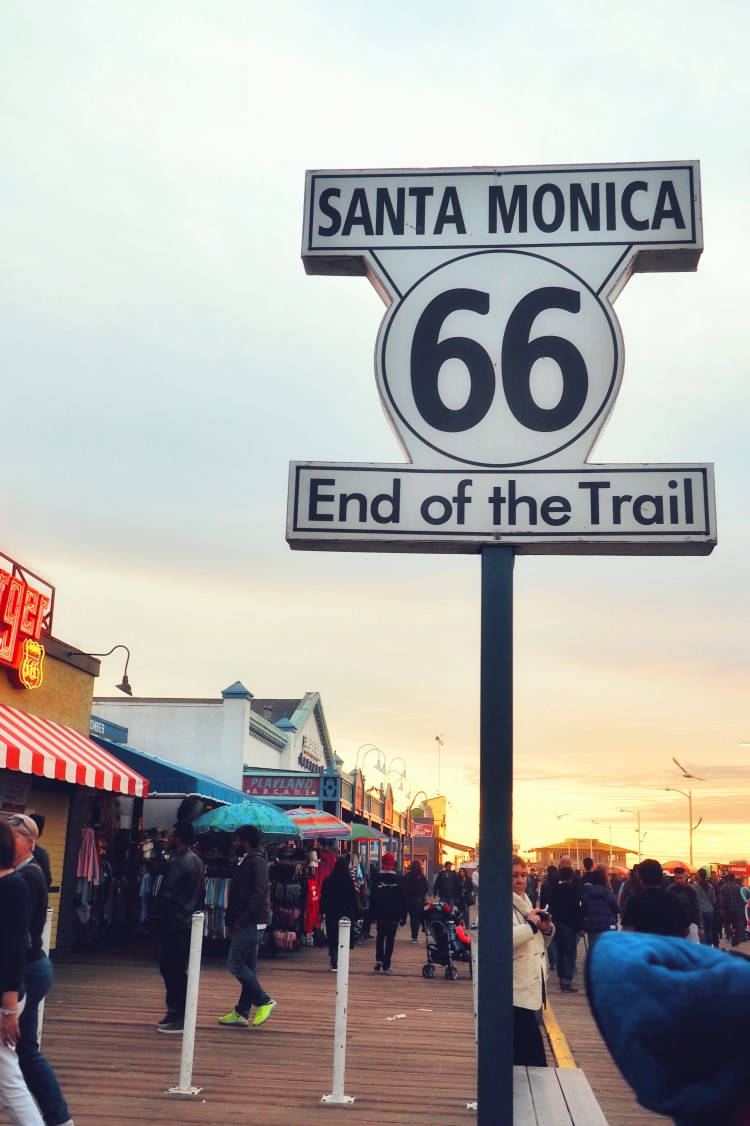 8. Spend a weekend in the desert at Joshua Tree National Park: Rugged rock formations, prickly cactuses, stark desert landscapes, and lots and LOTS of sand make up this unique national park. Oh, and of course the namesake Joshua trees, oh so twisted and bristled! Set up a tent on one of the many campgrounds and spend a few days submerged in the natural beauty around you (just be sure to clean up after yourself, as the land is protected by the government). Top sites include the Cholla Cactus Garden, Keys View, Barker Dam, and Skull Rock. ✓
22. See a glimpse of days past at the Salton Sea: Situated 235 feet below sea level, this "sea" is actually a lake, and as you may have guessed from its name, a pretty salty one at best. The lake is rather desolate, and actually pretty smelly, with an entire beach area full of dead fish, bones, and gills. You'll also find broken down houses, abandoned TVs, tires, and other ruins from old mobile homes, making for some wacky photographs. What an interesting place, and for sure one of the oddest things to do in California, am I right?! ✓
9. Check out the funky sculptures at the Broad Museum: Found in downtown Los Angeles (DTLA to locals), this contemporary art museum is free (and crowded) to enter (hint – there's usually a horrifically long line, just be aware). Take your time wandering through the seemingly endless artwork, and be sure to spend a moment amongst the balloon model dogs, rainbow tulips, and many, many more. You can easily spend a whole afternoon in this modern museum. ✓
10. Get artsy at Salvation Mountain: Ever wondered what half a million gallons of latex paint looked like splattered on the side of a mountain? This creative, man-made mountain (which took a whopping 28 years to build), painted by a local California resident, adorns a giant heart on its side and a cross standing up top.
You can even venture inside the mountain, where odd patterns and vivid colors will most definitely leave you as confused as ever. An utterly bizarre and beyond surreal experience in the middle of the California desert. Bring your camera – you're gonna wanna photograph this. ✓
19. Go wine tasting in Temecula: Have a glass of wine (or five, I won't judge) in one of the many incredible wineries scattered in and around the stunning Temecula Valley (there's over 30 wineries nestled within 3,000 acres of picturesque wine country, so you've got lots to choose from)!
Temecula is famous for its red varietals, so be sure to try some of these local brands along the way (and perhaps even take a bottle home). You'll also find championship golf courses, hot air ballooning adventures, and the Temecula Valley Museum.
11. Hike Runyon Canyon with celebrity dogs: Time to get your sweat on, with yup, celebrity dogs! It doesn't get more LA than that! You're bound to break a sweat as you hike along this long, steep trail (although it's not so bad, my husband the #nonhiker even did it), so be sure to bring along a big ole' bottle of water to keep you going.
Celebrities are known to frequent this hike with their cute pups, so keep an eye out as you may stumble upon a familiar face, and the only thing better than a celebrity is a celebrity dog! I only speak the truth… ✓
13. Search for colorful doors in Palm Springs: Home to perfectly groomed palm trees, airy, mid-century modern retreats, and scorching hot weather (this is the desert after all), Palm Springs is a natural stunner. And this little city is not only famous for its beauty and blue skies, but also for its popular doors.
If you're like me and obsess over a cute door, walk around the Indian Canyons neighborhood on a DIY door-tour! You're bound to find cotton-candy colored hues around each and every corner. I'm sure you've seen the stunning #thatpinkdoor before (it's a Palm Springs classic)- unfortunately photography is off-limits now, so please remember to be respectful. ✓
14. Spend a weekend in Catalina Island: Palm trees and cabanas. Awe-inspiring natural beauty. Unbeatable, sunny weather. Intoxicating art deco. Catalina Island will take your breath away, and make you feel like you're in the Mediterranean (and thankfully only an hour away from the California coast).
With no cars on the island, 360 degree ocean views, and crystal clear ocean snorkeling, you'll easily fall in love with this stunning island. Don't miss the Trans Catalina trail and the romantic lover's cove.
12. Find your favorite celebrity star along the Hollywood Walk of Fame: Perhaps one of the most iconic things to in Cali (and a bit overdone), the Hollywood Walk of Fame is not something you can skip out on, especially if it's your first visit to the state.
With stars such as Marilyn Monroe, Micheal Jackson, Louis Armstrong, Anne Hathaway, and even Godzilla along the walk, you're bound to find a few familiar names while wandering down this world-famous landmark street. ✓
16. Kayak in the Channel Islands: Looking for a bit of oceanic adventure and wondering what to do in California to fulfill this aquatic fantasy?! Look no further than the Channel Islands! Along the southern California coastline you'll find these 5 islands, known for their sea caves, kelp forests, splendid hiking opportunities, and more.
Primitive, isolated, and outdoorsy. You'd be missing out if you didn't make the most of these islands by jumping in a kayak, so hop aboard and get paddling! The ultimate California bucket list item for true adventurers!
17. Hike to the Hollywood Sign: I'm sure you've seen LA's most recognizable symbol before, and there's no way you can visit California and not visit the Hollywood Sign! I mean, did you really visit LA without a selfie with this famous landmark?
This iconic monument stands tall and proud atop Hollywood Hills, and seeing it up close and personal is easily worth the hike up. Plus, the views aren't half bad from up top either! Just don't forget your sunscreen and water, as some of the trails are quite steep and with little shade!
18. See a Dodgers game in LA: Americans love a good game of baseball, it's undeniable, but you'll never meet more dedicated fans than the Californians. Get yourself down to a local game and experience the craze first hand, where you'll be in the middle of a whole lot of hollering, hot dog eating, and baseball-related chants.
Tickets are easy to score, as Dodger Stadium is the largest ballpark in the whole country, and all-you-can-eat seats are perfect for those hoping to stuff their faces with Dodger dogs, nachos, popcorn, and peanuts.
20. Snorkel alongside the sea lions and kelp forest in La Jolla Cove: As a snorkel enthusiast like myself, you'll absolutely love swimming in this area – not only is the water warmer-than-usual, but it's sheltered by high rise cliffs, meaning hardly any rough waves!
And better yet, the local sea lions may come for a swim with you as you explore the gorgeous underwater kelp forest. Psst – while each day brings different underwater creatures to the caves, you can commonly find sea turtles, leopard sharks, seals and sea lions, dolphins, and starfish.
21. Traipse in the Carlsbad Flower Fields: Experience 50 acres of the most beautiful flowers you'll ever encounter, with rows and rows of extraordinary color ready and waiting for you to discover. Think rainbow ranunculus, world famous Ecke poinsettias, an orchid greenhouse, artist gardens, and even tea in the garden.
You can only visit between March 1st and May 10th (when the flowers are in bloom), so be sure to plan appropriately ahead of time and don't miss this annual burst of intense color. ✓
23. Stroll the Venice Canals: One wander throughout the Venice Canals and you'll instantly feel like you've been transported to Italy. However, unlike Venice in Italy, there isn't a man in a gondola ready to row you into the sunset (a girl can dream).
After being entranced by the multi-story, multi-million-dollar homes and vintage bungalows along the canals, head down to the trendy Abbot Kinney Boulevard for some local boutique shopping and world-class dining. ✓
24. Drink butter beer at Hogwarts: Your Hogwarts letter may have gotten lost in the post, but that doesn't mean you can't visit the iconic Hogwarts Castle and delve into the wizarding world.
Find your perfect wand at Ollivanders, ride atop a state of the art Quidditch broom, sip on the iconic butter beer, and nipple away at a chocolate frog – this magical attraction within Universal Studios brings the world of Harry Potter alive.
25. Smell the flowers at Antelope Valley Poppy Reserve: Did you know that the California poppy is the official state flower? And with poppies as far as the eye can see, wandering the poppy reserve is one of the most beautiful things to do in California (for those who love flowers of course).
You'll want to visit after a wet winter, as this is when the poppies really flourish. But be sure to keep an eye on the bloom status before you visit to avoid disappointment, as wildflower season is not year round. And whatever you do, promise me you'll stay on the trail and don't even think about stepping on or picking any poppies!
26. Get transported to another world at Red Rock Canyon: I hadn't even heard of this spectacular state park until a good friend posted a photo on IG, and I swore it was taken in Utah or Arizona. Ahhh the powers of social media.
This national conservation site is home to some of the most fascinating rock formations in California, scenic desert cliffs, red sandstone peaks, and giant geological columns. You can either hike through the precarious canyon, enjoy the 13-mile scenic drive, or both. It's even been featured in a whole slew of movies!
27. Take photos with the Cabazon Dinosaurs: Over 50 life-size vintage dinosaur replicas are scattered throughout the dusty Californian desert, from the terrifying tyrannosaurus rex to the breath-taking brontosaurus (which actually is also a gift shop!).
And located right off the highway between LA and Palm Springs, it's well worth the short detour (every road trip needs a few quirky roadside attractions). You may even recognize these popular dinosaurs from their feature in Pee Wee Herman's Big Adventure! ✓
28. Spend a relaxing weekend at Lake Arrowhead: This quaint town may be small, but it's crawling with things to keep you occupied. Boat out onto the grand lake, fill the night with laughter at Lollipop Amusement Park, explore the mesmerizing Aztec Falls, or just kick back and relax in this serene town. And there's no shortage of scenic views here, as the town's perfectly located in Bernardino National Forest, and known as "The Alps of Southern California".
29. Stand at the lowest point in North America, Badwater Basin: Being able to say you've stood at the lowest point in North America is reason enough to visit Badwater Basin – though, if that doesn't sell you, the vast and unique scenery sure will.
With a depth of 282 feet below sea level, the landscape of this expansive salt flat is absolutely surreal. While in Death Valley (one of the many National Parks in California), make the most of your time by visiting Zabriskie point and Dante's View, where you'll experience the most spectacular views of the area.
30. Pan for gold at the Calico Ghost Town: Wandering the deserted streets of this eerie ghost town is surely one of the spookiest things to do in California. Formerly a mining town, now a country park, this abandoned town full of western architecture and traditional buildings will make you feel as though you've stepped back in time. Whack on a cowboy hat and pan for some gold, just as they would back in the 1800s!
31. Paraglide above Torrey Pines: Torrey Pines has vast green lands and stunning ocean views, and easily the best way to experience this heavenly area is by paragliding, of course! Cater to your adventurous side and admire the view from up above – I hope you're not scared of heights! If you don't want to partake in the fun, you can just sit and watch the paragliders at the Gliderport jump off the cliffs and soar along the bluffs instead.
32. Ski at Bear Mountain: Here in California we've got it all – 8,805 foot high mountains and all. Put on your skis and be blown away by the winding, snowy mountains. With over 200 acres of winter wonderland fun and 55 runs to have a go at, you can spend countless days rushing down the icy inclines. And since we're talking about California here (meaning it never gets too cold), you won't need to layer up on clothing too much.
So there ya have it, a long, long list of some of the remarkable things to do in California. Which ones have you checked off your California bucket list already?!
Looking for more California content? Explore my other California guides here!
Did you know that …
When you purchase something through our links, we earn a small fee (but you still pay the same)! Win-win! If you found this article useful, consider using the links within the article or below. Thanks for your support!