I was never really a huge outdoorsy girl. Sure, I loved chilling at the beach and going on nature walks. I enjoy campfires (only when s'mores are involved). I used to go on 10 mile bike rides with my dad when I was younger (much younger). I recently became fond of National Parks and explored Yosemite and Mt. Rainier with the past few months. However, I've never been properly camping and I haven't been on a hike over about 8 miles. Ok, I admit 8 miles is pretty far. 🙂
With that being said, I recently discovered "urban hiking", and have taken a keen liking to it. Whatever helps get rid of those extra cookies I just ate, right? Whoops. FYI- they were delicious. Fully worth the few hundred calories.
So what exactly is "urban hiking"?
Naturally, when people think of hiking, dirt paths, rocky trails, and mountain passes come to mind. When you live in a city, there's not always an abundance of proper hiking trails. You need to get creative, and explore the stairways, hills, and "pavement trails" of the city.
So when my new friend Annette (who I met on a recent trip to Guatemala) suggested we hike Lands End, I just couldn't say no. A day out in the city and another item to cross off my San Francisco Bay Area Bucket List? Yes, please!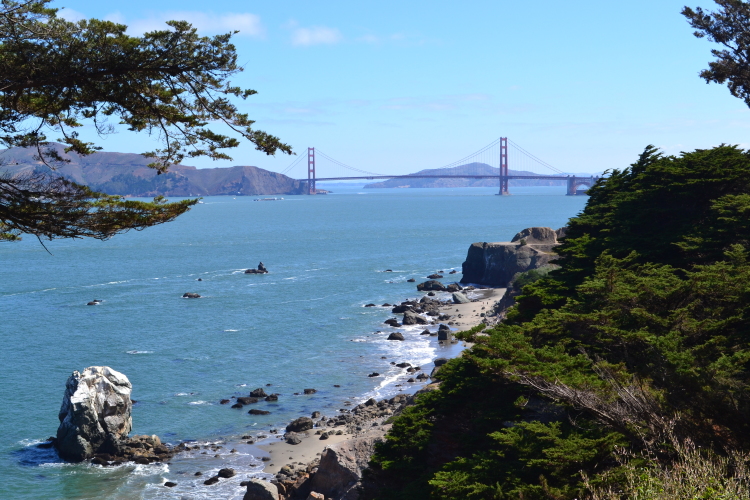 The viewpoints from the hike were some of the best I've seen in the Bay Area, and the history is pretty fascinating (if you take some time to read the signs). Find out more information about the history (with a detailed map included) here.
We started at the Sutro Baths and ended at Eagle Point. Afterwards, we ventured around Sea Cliff for a while, as we walked back to the Cliff House (where we parked). And boy, lemme tell ya. If I had to choose one place to live in all of San Francisco, I'd gladly pick any house on Sea Cliff Drive. We ended our day with a scrumptious salad lunch at the Cliff House.
After we said our goodbyes, I did some frolicking in the nearby area and happened to stumble upon a Giant Camera, which was interesting to say the least. Before making it back to my car, some beach time was in order.
All in all, a perfect northern California day with great company.
Enjoy the photos. Sorry for the over abundance. I had a hard time choosing my favorites (as I always do). Be sure to scroll to the bottom for some Lands End hiking tips!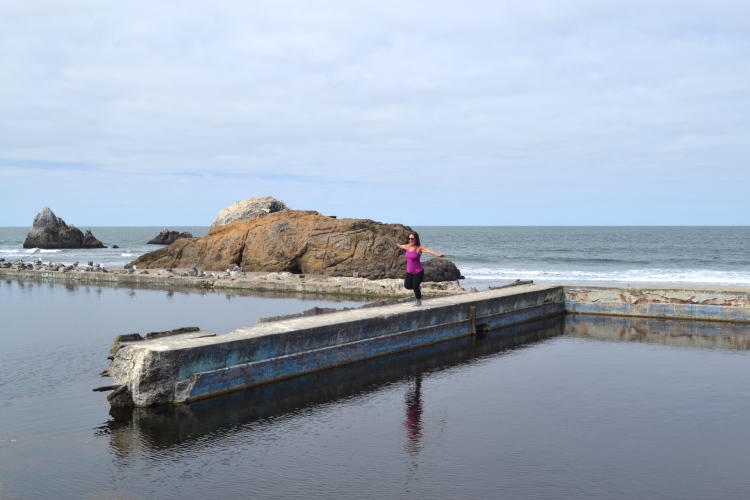 Photo credit: Annette from Bucket List Journey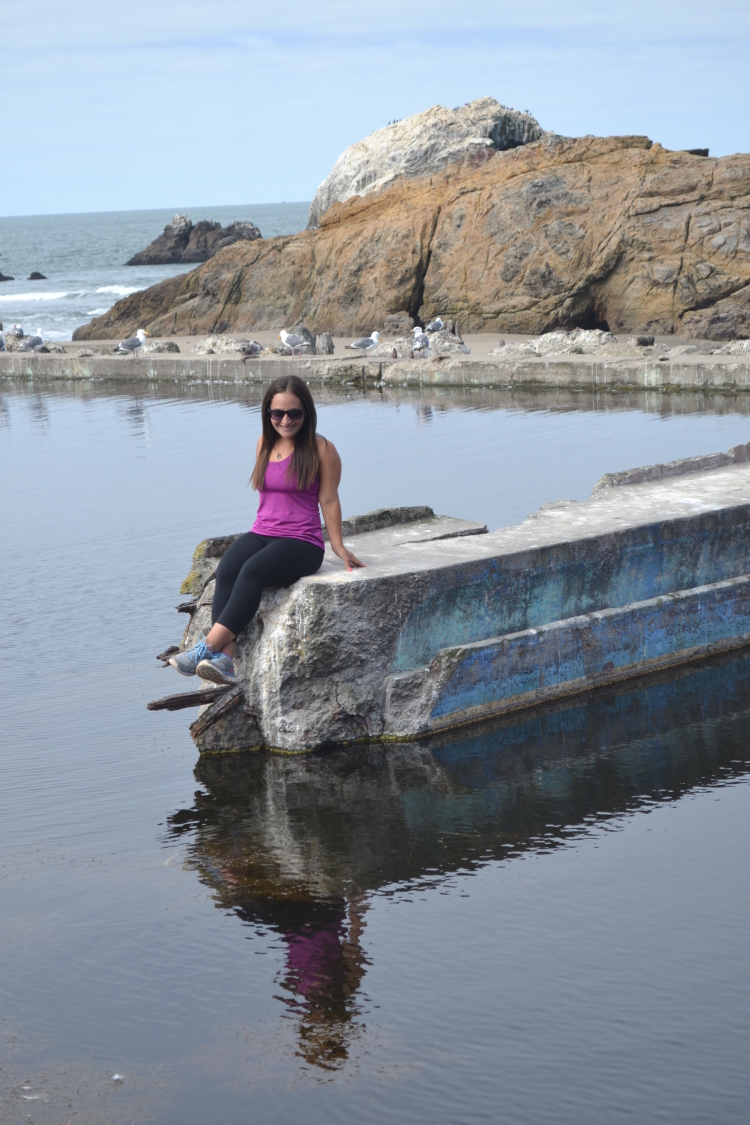 Photo credit: Annette from Bucket List Journey
Yes, the water really is that blue. I was surprised myself.
Follow the signs. And make sure you read them. The trail is apparently very dangerous and several have drowned.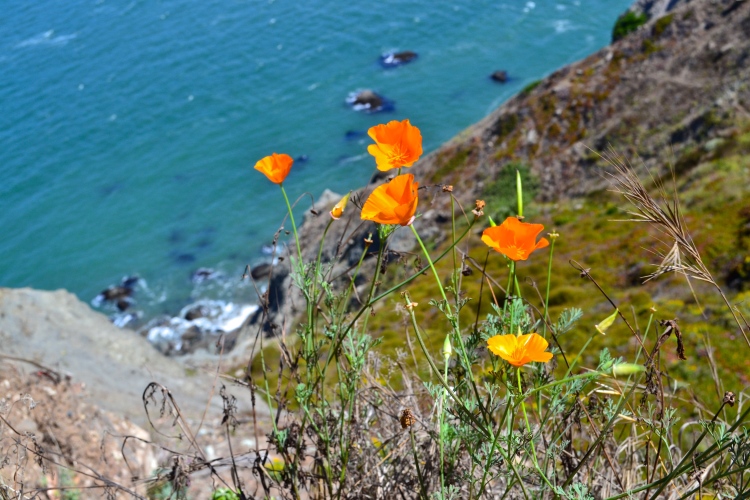 Sea Cliff. I'd buy any of these.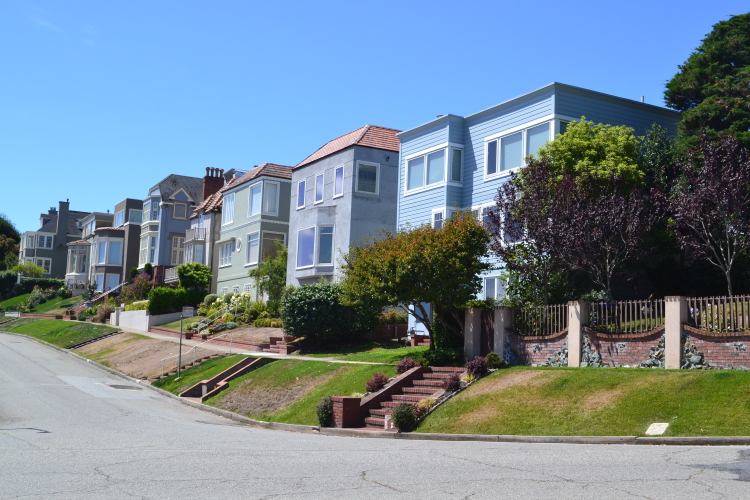 Sand dollars scattered on the bushes. Not something you see everyday.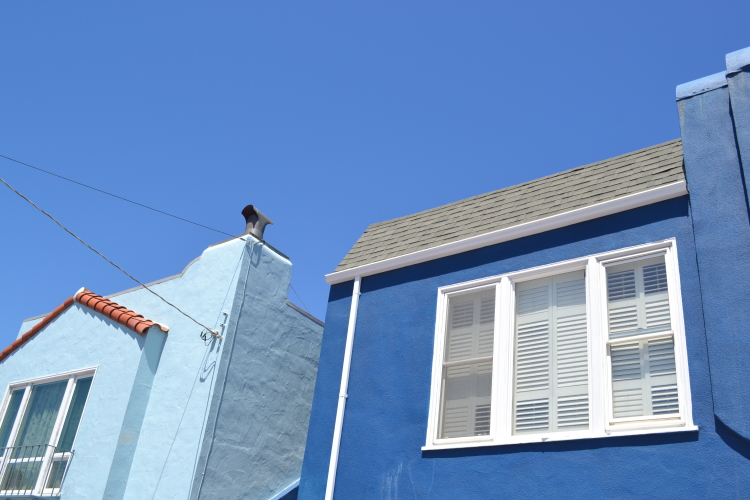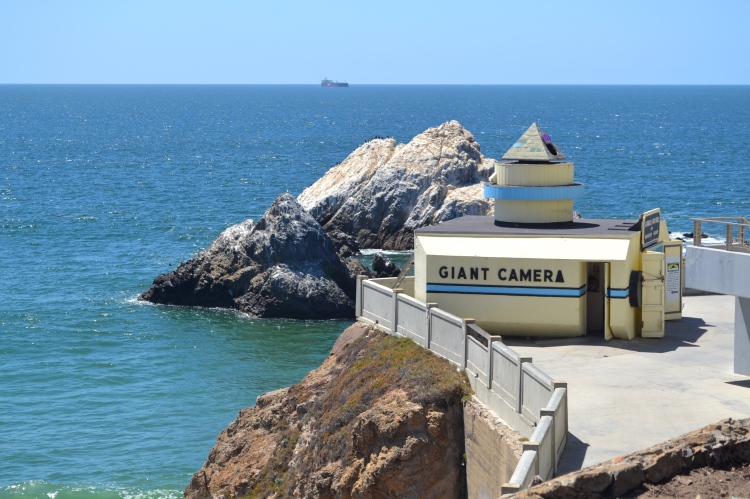 Ocean Beach <3
Tips for hiking Lands End:
Park at a lot near Ocean Beach or the Cliff House. There's enough 4 hour parking to go around (if you get there early), but if you don't want to feel constrained by the limited time, make sure to park in a spot without any restrictions.
Arrive early. We started walking around 9:45, and had the area to ourselves. Once we returned to the starting point (a few hours later), we weren't alone anymore. It gets kinda touristy later in the day, to say the least.
Bring snacks. There's no where on the hike to get food, and I tend to get hungry after a few miles of walking. Throw a granola bar or bag of cereal in your bag, and you're good to go!
Bring your best camera! The views are second to none, and you'll be glad you have something powerful to shoot with. I almost left my SLR at home, and I would have regretted it the entire time.
Reward yourself with lunch at The Cliff House, and be sure to have a homemade popover (or a few). They are absolutely delicious and the perfect treat after a hike.
Can't wait for more San Francisco adventures with this girl! The city never fails to amaze me.
Have you ever done an "urban hike"?