Traveling alone for the first time? Nervous to take the leap into solo travel?! Read these solo female travel tips before you take that trip!
First off, before we get any further, and if you honestly don't have time to read the rest: my top 3 solo female travel tips. → 1. Use your judgment. 2. Trust your intuition. 3. Fake it 'til you make it. Oh, and get travel insurance.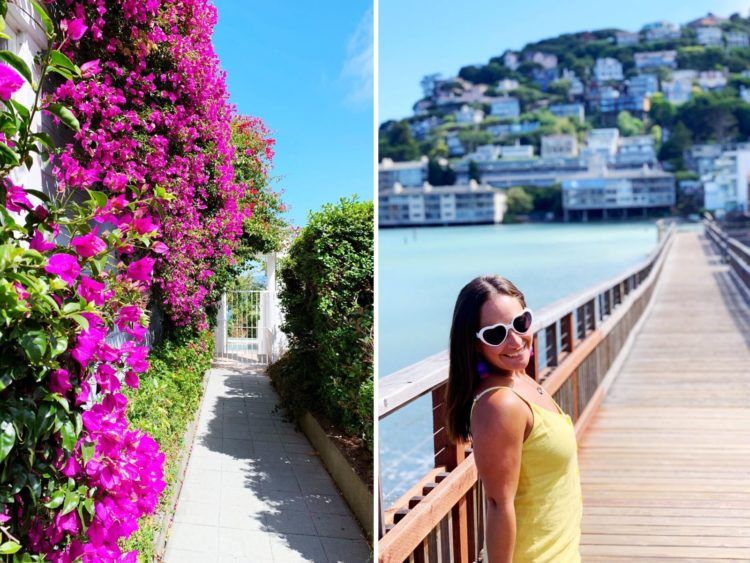 Not convinced on the whole concept of solo female travel? Don't listen to everyone and their mothers trying to dissuade women from traveling alone. Remember, there are more good people in this world than bad; all we see is the media portraying the world as an icky, icky place. We unfortunately never hear about all the wonderful times people help others out.
Face it, women travel solo all the time – and it's much more common to see a woman travelling alone now than it was 20 years ago. According to the The Travel Industry Association, an estimated 32 million American women travel alone every year. Be one of them — if you want to. It'll open up a whole new world for you.
*While this is not strictly a solo female travel blog (this is actually my first post on the subject), I do have quite a few tips to share. So get ready for the ride!
A LITTLE BACKGROUND: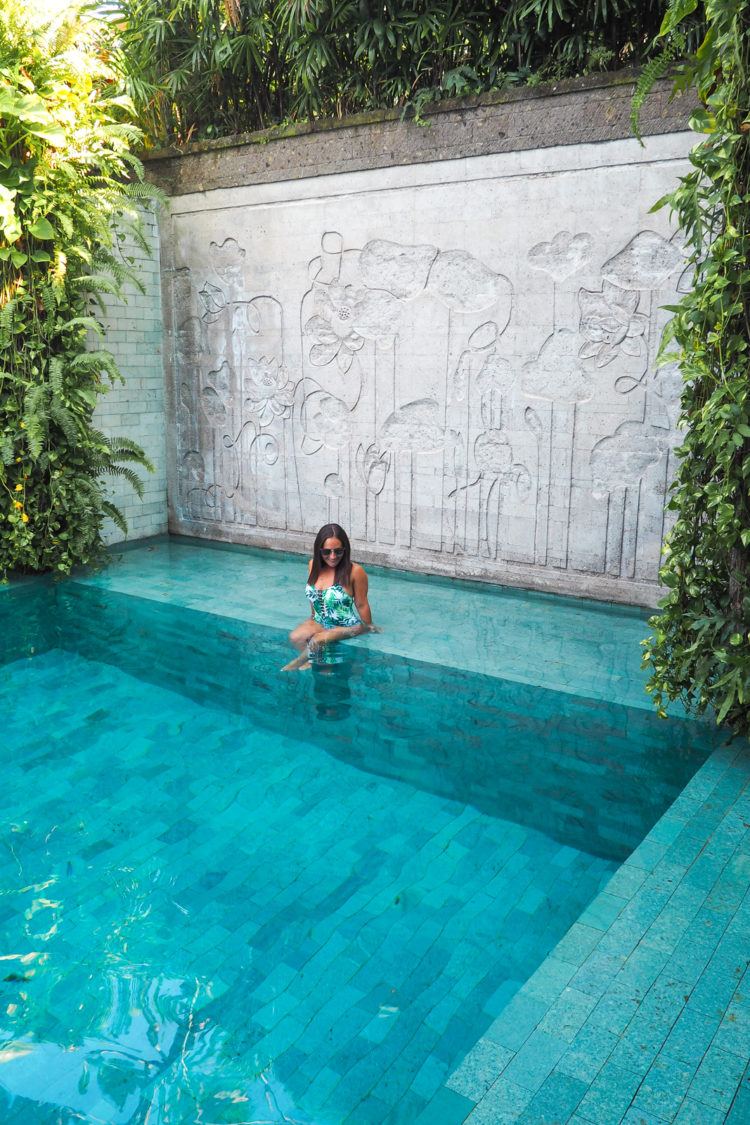 People ask me how I travel so much (exhibit A, B, and C). I get it; I travel more than the average person. But I'll fill you in on a little secret → a major reason all my jetting off is a big possibility (besides the obvious financial situation and time off of work), is the fact that I don't wait for anyone.
Once I have my heart set on a destination (and I've researched it's a safe place to go), I book that ticket and just go. Sure, I love traveling with friends and absolutely adore when my husband can come along with me, but sometimes that just ain't possible. Friends can't commit, my husband can't use any more precious PTO, family members have other priorities besides travel.
→ And just FYI: You're never gonna take that flight if you're always waiting for someone to come with you. (Unless you've got 3,474,962 friends with massive amounts of disposable income and nothing to do all day…).
MY FIRST SOLO TRIP:
I remember my first solo trip like it was just yesterday. I was deboarding the plane upon touchdown into Seattle, looked around, and realized getting into the city and to my hostel was on me. And only me.
See, this wasn't my first solo flight – but it was my first official solo trip. As in, there'd be no one on the other side of the flight/plane/airport waiting for my arrival. It scared the bejesus outta me.
My first solo vacation was a mere two hour flight up north to the city of Seattle – and I was shook. All worked out in the end (I discovered my love of solo travel up there in Washington), and have since traveled to plenty of cities/countries completely by myself.
My family hardly bats an eye (anymore…) when I tell them I'm off conquering the world, just me, myself, and I. Some of my most memorable solo trips have been to Singapore, Portugal, San Miguel de Allende, Paris, Hong Kong, Oaxaca, LA/Santa Monica, Greece, Bosnia, and Croatia. And my first solo trip was back in 2015, so I've definitely taken my fair share since then. It'll be almost 5 years since my first unaccompanied rendezvous!
Note that these tips are all based on my experience, and while there are certainly other feasible (well-thought out) tricks and tips, this is what I do. Below I'm sharing the best places to travel alone (in my opinion at least), various female travel safety tips on choosing destinations/accommodation, packing, eating alone, getting around, and more.
You're a smart gal! You got this, sister. Go put on your big girl panties, grab a notebook and a pretty pink pen (I'm stereotyping us, sorry!), and read all my tips for traveling alone for the first time. PS: It's not as scary as it seems, you'll see!
Benefits of solo female travel
I bet you'll feel empowered, gain tons of confidence, get outta your comfort zone (which is a great thing), and have a great time! We grow as people by challenging ourselves, and traveling by yourself is a great way to do so. You'll prove to yourself just how capable you are when you've only got yourself to rely on. Solo travel gives you freedom, the chance to do what you want when you want to (without being one ounce of selfish), and an unsurpassable amount of independence.
Yes, the first time traveling solo as a woman (and man!) can be all degrees of difficult and worrisome, but there are tons of great reasons why I'm urging you to do so.
You'll meet tons of interesting people. I'm much more inclined to chat someone up when I'm traveling alone. When you travel with others, you tend to stay with your group, so you're less likely to meet new people. Those times a sweet Ukranian girl and I started an impromptu dance party in Mostar, when I indulged in pricey sky-high drinks in Singapore with a gal I had just met earlier at a museum, and when I was invited to a family dinner of tortilla soup and mezcal in Mexico are some of my most memorable solo travel experiences.
Cater in on your interests. Book lovers, read all you want. On the train, at dinner, at the top of the mountain. Wherever and whenever you want! Foodies, eat 27 meals a day. Photography lovers, wake up at the crack of dawn without any fuss and take all the photos in the world. Hikers, go get your 30,000 steps.
You'll increase your problem-solving and decision-making skills. When you have no one to turn to but yourself (and the help of friendly locals), you're more apt to take the time to figure things out yourself. Your street smarts will increase indefinitely the more and more you travel solo.
You get to go where you want to go, when you want to go. With no one holding you back but yourself. Possibly the best feeling in the whole world.
So, go on, and join the solo travel movement. It's not as scary as everyone makes it out to seem. Just be smart about it. And read my tips below!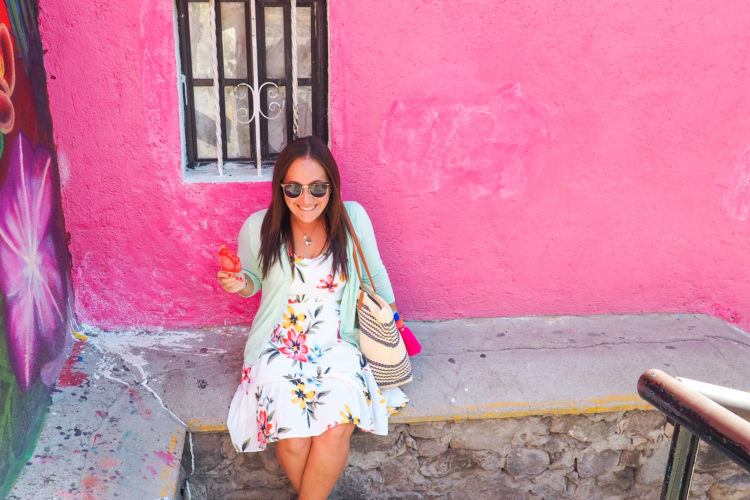 My Top Solo Female Travel Tips
Before we get into the actual tips, if you're planning a trip anywhere (solo or not), there are two important things you need to do.
Find the US Embassy (or your country) in the destination you're going, look for the address and phone number, and store those two things in a very safe place. US Embassy info found here.
First of all, keep that US Embassy information safe (and probably in more than one spot). The US Embassy is the equivalent of being on American soil, and in order to get in, you have to prove you're an American citizen (by showing your passport). The Embassy acts to protect and serve its citizens in cases of emergency. Should there be a natural disaster, terrorist attack, or if you unfortunately lose your passport (make sure to have other forms of ID with you as well as photocopies), the US Embassy will be your best friend.
Don't just assume you can use your phone to google it. Because in the worst of situations you may not be able to. What if you lose your phone. Have no service. Can't find a battery to charge it. You never know what's gonna happen — be prepared and have it written down and tucked into your day bag and suitcase.
Secondly, getting travel insurance is something that's just not up for discussion. You need it. And every single time you travel (solo or with others) for that matter. When you buy the right plan, it can save your butt in a myriad of unfortunate situations- besides just medical insurance, it also helps when luggage is lost, you need to cancel a trip, or when your gear is stolen or damaged when traveling.
There's really no excuse, especially since the insurance only costs a few dollars a day. You'll be kicking yourself mid-trip if something goes wrong and you've got to pay tons out of pocket. I use and recommend Safety Wing, and make sure to purchase a plan before each and every trip I take, regardless of who I'm going with (or not going with).
And finally, let's get down to the nitty gritty – how to feel safe when traveling alone for the first time (or the 2nd or 3rd or 4th, etc).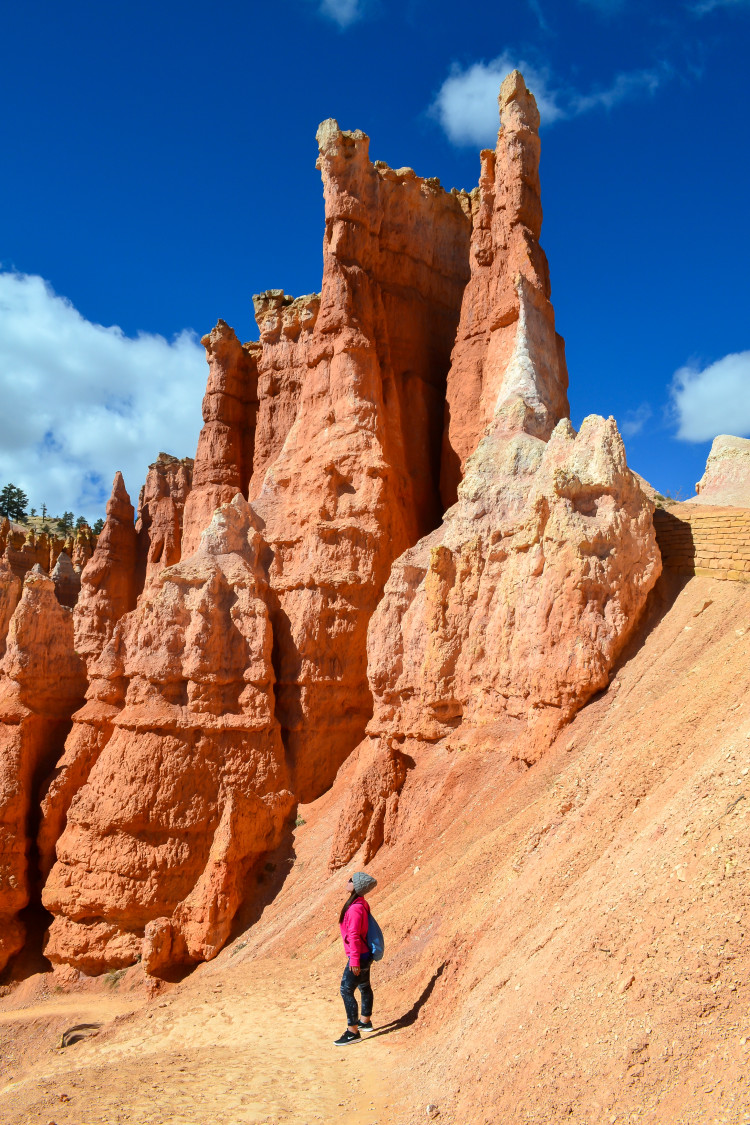 Female Travel Safety Tips:
Your safety should be your number 1 concern. Always. NEVER feel pressured to do something you don't feel comfortable with (such as going to a late-night club with hostel-mates you just met, heading back to a guys hotel room, riding on a motorcycle with a newly-met stranger, hiking beyond your means, drinking/eating something new, etc). Blame your excuses for minimal late-night shenanigans on your need to wake up early the next morning, etc or a friend whose waiting for you in a nearby restaurant. You're not there to please anyone, and who the F cares if strangers think you're a pussy/not cool.
When walking alone at night (which I try to keep to a minimum, but sometimes is unavoidable), if I feel a bit wary, I position myself near other people – usually a family with small kids, a few women walking together – to not look completely alone wandering around at night. And if I notice someone behind me walking the same direction I am, I typically casually stop, pretend to look at something, and let them pass. I don't like people walking behind me (it makes me uneasy), no matter where I am (out conquering the world or right in SF).
Know the common scams in the destinations you'll be going. Better to read about these things before any possible encounters, and minimize the chances of them becoming realities for you.
Look like you know the place and how to get around (even if you've got no clue where you are). Hold your head up high, walk with confidence, and this'll minimize your chance of finding yourself in sticky situations on the street. If you aren't sure where you're going (or feel like you're being followed), duck into a little cafe or public spot with plenty of people and figure out your next move (or wait for the potential followers to pass by).
Know your surroundings — I can't stress this enough. And no, I don't mean you need to memorize every street you pass. But look around at the people in your vicinity. In front of you, behind you, nearby, etc. Keep the surprises to a minimum. If you're walking around with headphones, keep one ear open for street noises and such, or keep the volume exceptionally low. You want all your senses at their max potential.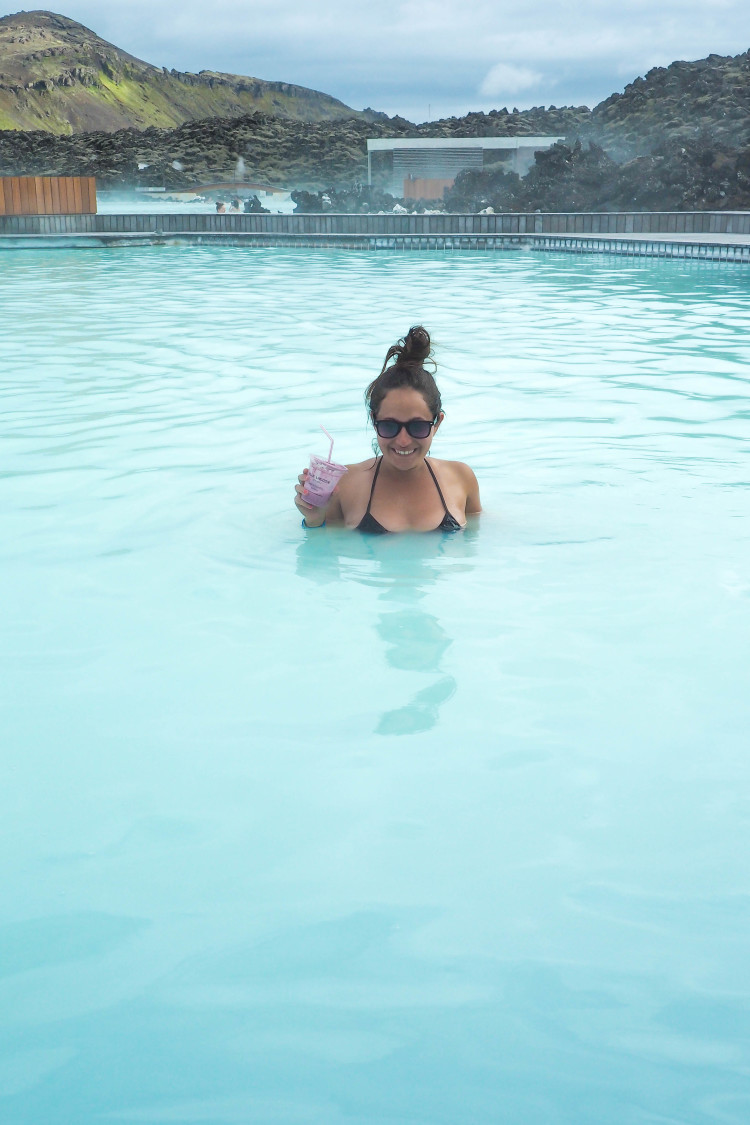 Tips for choosing a destination:
Choose your destination with intent. Aka don't just choose anywhere because you've always wanted to go. Read on for more specifics on how I recommend picking a place to go. Hint: you don't have to stay in your home country.
Just getting your feet wet with solo travel? Pick a spot not too far from home, only a few hours away (this way, just in case something happens, you know your loved ones are within easy reach). As noted above, my first solo trip was to Seattle, a mere 2 hour flight north of SF. Not only did this put me at ease knowing my husband wasn't too far, but I could easily book a (cheap) flight back home if something had gone terribly wrong. You'll have time to check off further spots on your bucket list next time! Get comfortable traveling solo first! It'd suck to potentially ruin your dream trip just because you weren't prepared and didn't feel comfortable enough to leave your hotel room.
The first few times you travel solo, make the logistics extra easy on yourself. Find a destination which speaks the same language as you (not everyone speaks English out there in this great big world), uses the same currency, and know you'll have decent cell service. Once you get into the swing of things and know you can handle some unexpectancies, it's easier to branch out and visit more exotic locales. But for now, knowing these things won't be a problem will keep your mind at ease.
Read national travel advisories on embassy websites thoroughly. Choose a country known for their safety, or at least a country that's not known for its potential danger and instability: stay away from any countries that have current political unrest, turmoil with neighboring countries, terrorist threats, and/or are unstable. Why put yourself in potential danger? There's hundreds of thousands of unbelievable destinations out there – keep yourself safe! I like to check both the U.S. government's website as well as the Canadian one since they have a dedicated, extensive section on risks for women in particular.
Pick cities opposed to small towns, as you'll find easier transportation options and more amenities/restaurants/bars/etc. And plus, you don't wanna find yourself walking home alone at night, ever. Stick to well-populated cities for now, and save those tiny gems for later once you've got a few solo trips under your belt.
Think about the weather. There's a greater chance of something going wrong (in so many aspects) in foul weather. Planes could be delayed, traveling around the city could be a nuisance, your beach days could be completely ruined. I recommend going in shoulder seasons (a few months right around the high season) for the best combo of crowds and weather.
If you really wanna go someplace far-flung and international and don't wanna go completely solo, join a group tour! I've been on a few (which I greatly appreciated in Morocco), and have only had positive experiences. On these type of tours, you can choose to either make a few friends, wander yourself, or do a combo of hanging with people and strolling solo. The best of both worlds. Group tours typically take care of all your accommodation and transport between spots, so it's all easy-peasy.
A few destinations for solo travelers without much experience doing the whole solo thang just yet (not your first trip, but for maybe trip 2,3, or 4: Canada (I highly recommend Montreal and Quebec City, although you may wanna practice your French first), New Zealand (one of the safest places in the world), Iceland (in the less freezing, warm-ish summer months), Japan (just try and understand the train system in Tokyo first), and Croatia (although stay away from the blazing hot summer months).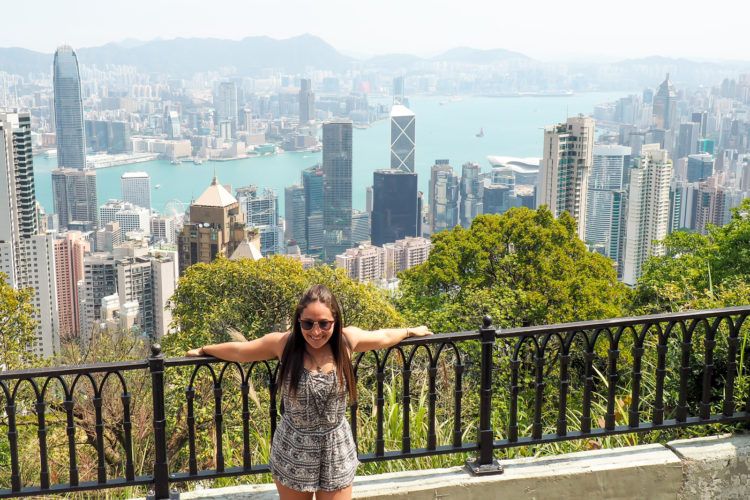 Choosing accommodation:
LOCATION: Choose accommodation in the center of town, so you don't find yourself stranded late at night with no way to get home.
HOSTELS: Research hostels in advance (I use and read reviews on hostelworld.com). I filter by those with at least an 8.5 rating (8.0 if there aren't tons of options), and probably read more reviews than necessary. I prefer to stay in female-only dorms when traveling alone. They're usually a few extra dollars (like, $2 extra per night), but I've found this really puts me at ease. Never stayed in a hostel before? Most are extremely social, so you're bound to meet some new friends. I recently met 2 gals in Boston and we ended up going to a RedSox game that night together! And many hostels I've stayed in have been even nicer than cheapie hotels/motels. Want some extra privacy? Look for a capsule hostel when researching (a few cities, including Singapore, have them) or book yourself a private room.
HOTELS: Not into the hostel life? No worries. While hotels definitely aren't as social, I feel comfortable staying in hotels myself. On some trips, I choose to do half hostels, half hotels, just so I know I'm guaranteed a few nights of uninterrupted sleep and a squeaky clean bathroom just for myself.
AIRBNBS: I don't personally feel comfortable staying in AirBnBs completely solo, since I've heard horror stories and I don't like knowing that the owner has a key to the place where I'm staying. With that being said, I know tons of friends/travelers who stay in AirBnBS themselves, but it's just not for me (I'd 100% prefer a hostel than AirBnB solo).
Don't tell people where you're staying (unless you've basically chatted all day and can use your judgment properly). If someone asks, I typically just tell them the general area/neighborhood.
Bring along a door stopper to cram under the door (when staying in hotels and AirBnBs) if you're worried someone may attempt to open the door.
And always keep the address to your hotel/hostel/accommodation handy (somewhere you can access without needing wifi), such as the Notes App on your phone or by sticking a business card into your wallet (small piece of paper will work just as well).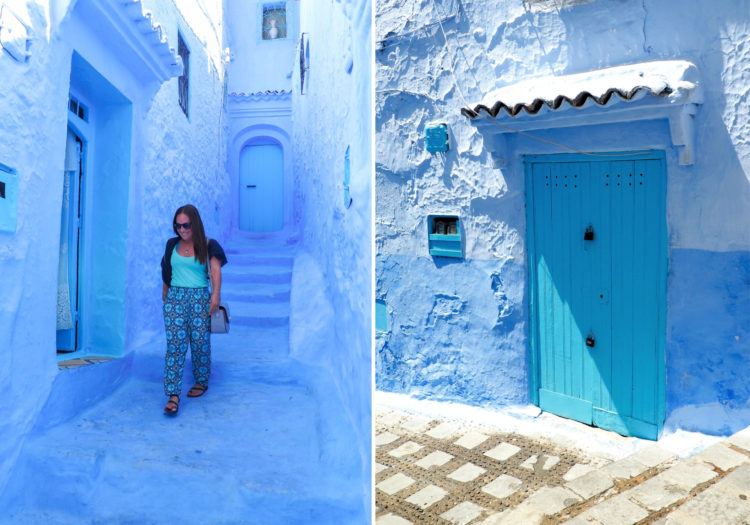 What to Wear/Clothing:
Try to blend in and learn cultural norms. In some places, it's common for women to cover their hair, wear long pants/skirts, and/or cover their shoulders. Respect these differences, and abide by them as much as you can. This will reduce any unwanted attention. While we're at it, it's important to realize that interactions between men and women may differ than your home country, so just FYI.
Don't wear anything too obnoxious, loud, flashy, or expensive. The key is to draw as little attention to yourself as possible, so you look more like a local. You don't want to stick out like a sore thumb.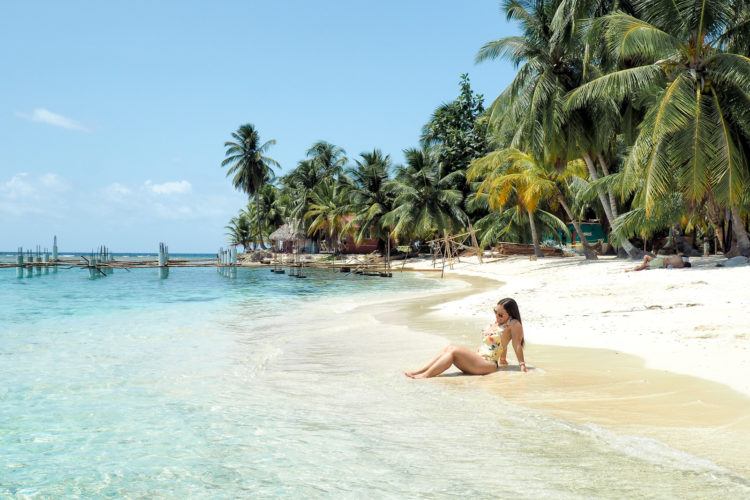 Staying Connected:
I rely on my phone for everything, especially when I'm traveling solo. It's basically my life-line of sorts, and I'd be 1,000% lost without it on a daily basis. Not only do I use it for the typical social media and emails, but for getting around, translation, and dropping pins. Google Maps is my best friend when I'm traveling solo.
Have a plan to get connected. Thankfully, my phone provider includes free data in almost every country ive been to so far (well, minus the $150 phone bill I got after visiting Africa). T-Mobile, you're a godsend (even after charging me up the wazoo in Morocco – I forgive you). If you don't have a phone carrier with unlimited international data, plan to either get a SIM card or get an international phone plan. You can also check out Tep Wireless, which supplies mini wi-fi hotspots so you always have service on the go.
Phones are great and all, but plan to always have hard copies/backups of your needed information (flight itineraries, bus schedules, credit cards, etc, etc, etc) in the off chance that your phone 1. gets stolen, 2. breaks, 3. loses battery at an unfortunate time. If you're completely by yourself without a traveling companion, you're kinda shit outta luck if you can't access your documents. If this ever happens, head to either a fancy hotel or a hostel (yes, opposites I know), as I find these two extremes to be the most helpful when I'm in a pinch.
And while we're on this note, NEVER reveal your location on IG, FB, etc, while you're physically at the spot. I always wait until that night or the next day after I've left. Because of that, my social media is usually a few days behind. You never know who's watching your IG stories → better to be safe than sorry. Don't post in real-time. EVER.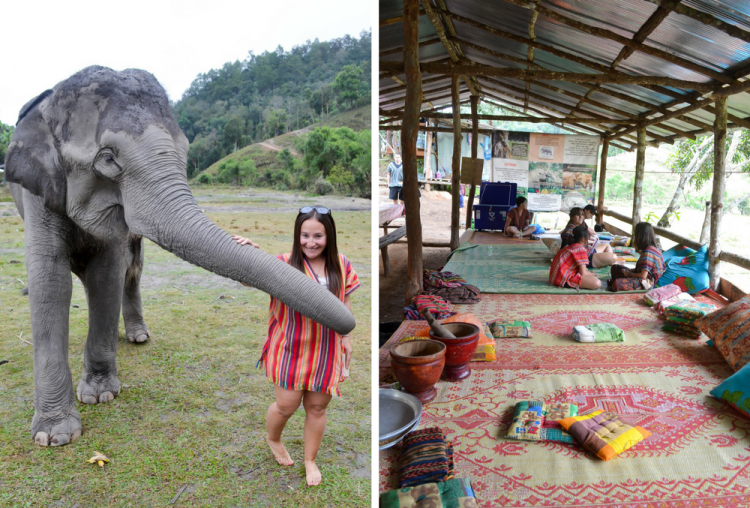 Packing Tips:
Take the minimal amount of stuff you need. For real. Think about it this way – the more bags you have, the easier it is to lose one or get something stolen. And you should always be able to haul all your stuff completely solo – without needing help from that cute guy on the subway platform. Just no.
This is an obvious one, and I feel like it goes without saying – but NEVER lose sight of your possessions. It's easier said than done – when you're traveling solo you're more of a target for pesky thieves, so that bag hanging off the back of your chair during lunch? A huge no, no. I like to keep my bags firmly between my feet under the table or the strap wrapped around my arm and safely on my lap.
Make copies of your passport, and store them in different spots within your luggage/wallet/backpack, so just in case something happens to the real thing, you've got backups for the time being in case of emergency. I also like to take a photo of my passport and upload it to Dropbox, so I have a digital version that can be accessed anywhere as well (in case of both missing phone and passport). My parents and husband also have a copy for extreme emergencies. It's wise to do this with itineraries/flights/hotel reservations, too, although I just make one hard copy of each, and send to myself/husband/family member via email.
Specific Things you may want to Pack as a Solo Traveler: Door stopper, Anti-theft purse, Safety Whistle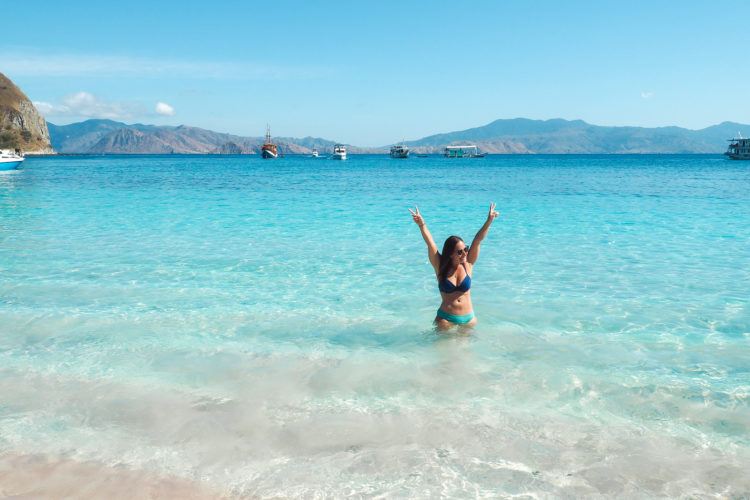 Traveling (within the city or between cities/destinations)
Travel during the day (if possible), although I like to take advantage of night buses if possible to not waste those precious daylight hours if I'm going far (like from Dubrovnik to Mostar and Mexico City to San Miguel).
If I get to choose my seat, I always feel more comfortable sitting next to an older woman. Not sure exactly why this is the case, but knowing another female is sitting nearby makes me less uneasy about traveling with a bunch of strangers for (possibly) hours on end.
A few cities around the world have Female-only cars, meaning just that – no men are allowed. Take these; they're there for a reason.
Know how to get around from place to place, and what your transportation options are ahead of time. I thought after growing up in New York and spending days and days on the NYC subway I'd be able to get anywhere, but in reality, all public transport options are different. Learn them ahead of time. You can always ask your hostel or hotel (as staff will likely speak English) the best way to get from point A to point B.
Know how to get from the airport/train station to your accommodation ahead of time. And if you haven't figured it out, go to an informational booth at the airport to find out.
Dining alone:
The first few times you eat alone it may in fact feel weird, lonely, and possibly even disappointing. I don't realize how alone I really am until I sit at a restaurant and realize I'm one of the only ones without another body at my table. A few tips:
Bring along a good book. To be read when you're waiting for your food, eating your food, waiting for the check, etc. A good book helps pass the time if you're feeling bored at that table by yourself.
Don't limit yourself to fast-food. If there's a particular restaurant you wanna try, go there! Most restaurants will cater to singles, and you'll probably get even better service!
And plus, it'll likely be MUCH easier to get a table for 1 than a larger party, so you may get seated right away or get squeezed in during a typically busy time. I cut the line in San Miguel de Allende (at the most popular place for churros, of course) because they were able to seat me at the bar, and I got seated in ~5 minutes at Ichiran in Hong Kong while others waited on a line that went all the way down the block.
A few words on Alcohol:
Know your limit and stick to it. Better yet, stay below your limit. Drink to enjoy the local spirits/wines/beer/etc, but not to get drunk. I typically don't drink at all when I travel solo, and find that my decision to stay sober makes it easy to blatantly say no to drinks. This is quite easy for me as I don't really enjoy the taste of most alcohol, so I don't feel like I'm missing out on much anyways.
If you do gotta drink, keep it to an absolute minimum. The chance of something disturbing happening seriously increases when your natural reflexes and decision-making is impaired.
Meeting People:
When you're traveling alone, you have the power to spend every second completely by yourself, in a group of people, or a mix of both. That's the beauty of it – you get to decide!
But first off, trust your intuition. As stated numerous times, if you don't feel comfortable with whose around you, simply remove yourself from the situation.
If you do want to meet people:
Meet like minded people at hostels (and yes, even if you're not doing the whole budget travel thing, you can opt for a private room). Most hostels have a shared common space, some multiple, and you'll most likely see people hanging out there all day. And if you do meet someone? Don't feel like you have to hang with them the entire duration of your stay if you're just not feeling it. You're traveling solo, be solo if you please. Other solo travelers won't get offended. That's the beauty of it. Solo travelers just get each other on a whole other level that most just don't understand.
If you want to meet people, understand you may need to say 'hi' first. Don't expect people to flock to you. Oh, and bring a pack of cards – once you get just one other person to play, you'll likely form a small group.
Go on tours if you're worried about being lonely while exploring. There are a-plentyyy of day tours in just about every city around the world, so in reality, you're never truly alone if you don't want to be. Book a few things in advance if this will put your mind at ease. I sometimes take a free walking tour on my first day or two in a capital city; just being around people (while acclimating myself to a new place) feels great! And sometimes I even hang out with people later on in the trip after meeting them (like that time in Oaxaca I met a group of girls on the botanical gardens tour and day tripped to Hierve el Agua the next morning).
Join a few solo female travel networks. There's a bunch of great Facebook groups to not only get advice on destinations, but to dish out specific advice on women travelling to solo hot spots. You'll get up-to-information and personal accounts of these females who have already traveled to your travel destination.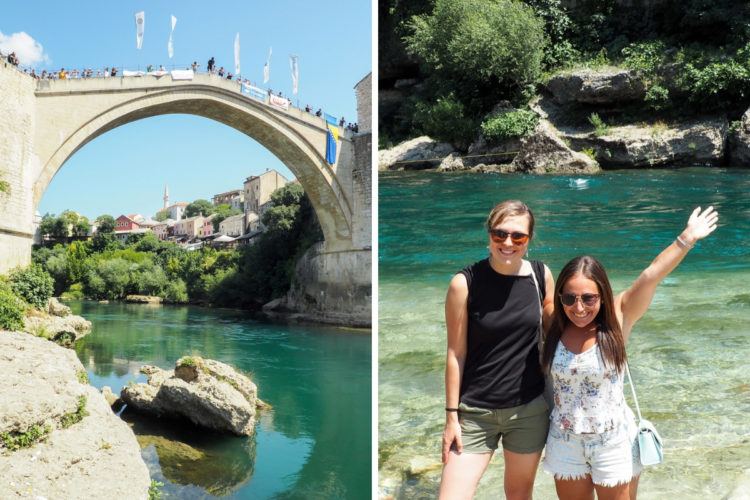 How to Deal with Unwanted Attention from Strangers:
If someone shady/suspicious looking (or not!) asks if you're traveling alone, you can simply say you're meeting friends and they're on their way. No one needs to know you're completely solo if you don't want them to.
Unwanted catcalling going on? Unfortunately, a solo female traveler will more likely get cat-called, harassed, and caught in scams more often than males or those traveling in a group. Walk right past them and don't bother to make eye contact. Walk with confidence and like you've got somewhere to be.
Solo travel planning tips:
Basically, the more you know about your destination ahead of time, the more secure (and less worrisome) you'll probably feel going into your first solo trip. Heck, I research the shit outta all the places I go solo regardless, just so there's no shady surprises along the way.
A little research ahead of time can do wonders – just trust me on that one. Read up on shady areas/places to avoid, current political climate, cultural norms, scams, how to get around, ways to save money, etc. I like to ask hotel staff if there are any spots in the city to steer clear of.
Book your nightly accommodation ahead of time, no matter where you're going. I know all the cool kids say you only need to book your first nights accommodation, then go from there and figure out the rest, BUT no. Especially if this is your first time traveling solo, you'll want to have each night accounted for (in safe areas/hostels/hotels).
Have a return ticket home and don't go for too long. Not to be be a complete debbie downer, but a shorter trip will be easier on yourself (and your wallet). There's less to plan, less to pack, less to worry about overall, and less time to make mistakes. I think a week max is a great place to start (forget all those who say a 3 month solo backpacking adventure is a great way to get into solo travel).
Have a rough plan for each day. Even if you jot down just ONE thing you want to do per day, you'll thank yourself later. I like to decide ahead of time loose plans for the day, this way I don't find myself sitting on a stoop wondering what to do. Sometimes just wandering is great, but if you came to a particular spot for a reason, you'll probably wanna see and do and eat all the things.
Don't cram too much into your schedule. You want your plans to be flexible. What happens if you stumble upon an unexpected art installation that you wanna check out? Or your hotel concierge urges you to check out the top restaurant in the city? Make plans, but don't make too many.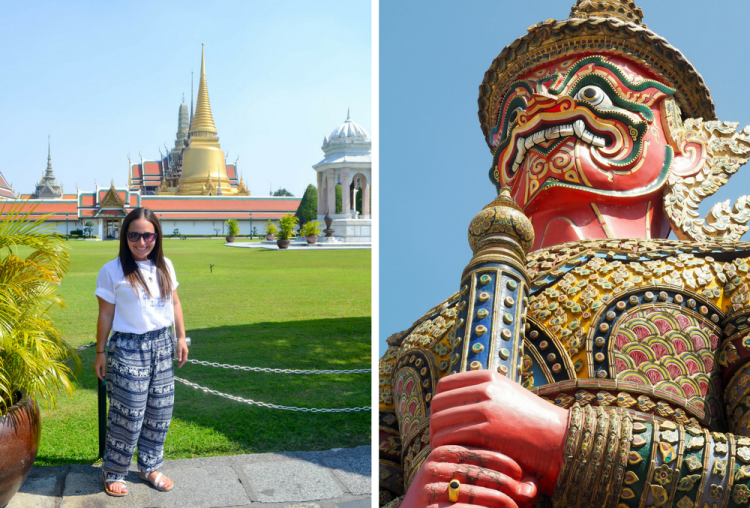 Joining a group tour:
Group tours are a wonderful bridge between traveling with those you know and trust, and heading out completely on your own. Many young people opt to take these types of tours when they've got no one interested in joining their travel desires, so you're bound to meet a bunch! And yes, there's sometimes a stigma with these types of trips among others, but who the heck cares? If it'll help you travel the world, go for it. A few tips on choosing a group tour:
Research the tour company, read reviews, and understand the cost. I've been on tours with a few companies, including TopDeck and Expat Explore, with others being Contiki, G Adventures, and Intrepid (each have tours around the world).
Know the type of trip it'll be – before you get there. Some trips are way more fast-paced than others, cover more ground (meaning lots more time on the bus), and only touch the surface of each destination (just the highlights, basically). There are tons of trip themes: you'll find some being active trips, where hiking and biking is a daily occurrence (so you'll want to be in some sort of decent physical shape and actually enjoy all the activity), some are more foodie experiences (not the greatest for super picky eaters), and some for those who want to learn in-depth about cultures.
All kinds of people take group trips, so understand the allowed ages on the trip before booking. Some group trips are for all ages, so a 30-year-old may end up traveling with a family with young children and grandparents. The vibe of the trip changes based on its people, just remember that. Other group trips specify the allowed ages, with common groups beings "18-30 somethings" and "baby boomers". Trips for millenials will most likely include more partying, "going out", and basic accommodation, while you can expect a bit of a slower pace and more luxury on baby boomer trips. It's just how it is.
Psst: group tours are also great when you don't have time and/or don't want to plan a complicated trip. Some of my trips take hours and hours to plan (no joke, I probably spend 40+ hours researching/planning/booking some of mine), and group tours take care of all the tricky logistics (how to get around, where to stay, skip-the-line tickets, etc).
Still not sure if solo travel is completely for you? Choose a new city with a friend, travel there together, then part ways for a day or two. It's a great way to get your feet wet and see if solo travel is actually something you'd enjoy, or if you'd prefer to travel with others. And thankfully, if you both opt for the second, you've got each other to hang with for the rest of the trip. Plus, there's also group tours as noted above!
Phew, that was a lot (guess I had more than I thought to say). But, the most important tip I can give any new solo traveler is to just trust yourself. You're more than capable of traveling the world. Look confident (even if you've got no clue where the hell you're going/are completely lost), and you've already won half the battle. Basically, fake it 'til you make it (what I actually do in all aspects of my life, and it works like a charm).
So there ya have it, my top tips to get you started on female solo travel (from a travel blogger whose solo traveled quite a bunch!)
FEMALE TRAVELERS UNITE! Have any additional solo female travel tips or tricks to share?