Do you ever have days where you catch yourself sitting at work, staring blankly at the screen and daydreaming of snorkeling in Hawaii? Traveling provides us with memories that last a lifetime, and once we catch the travel bug, it's perhaps the only bug for which we don't want to find a cure.
That, however, poses a problem, because travel can be expensive! One of the solutions to reducing travel costs is using frequent flyer miles and rewards points earned from loyalty programs. They can contribute to cut the cost of flights, score free hotel rooms or upgrades, or be redeemed for holiday packages and unique experiences. Have I told you about the time I saved over $5,000 on a trip to Bora Bora using points and miles?
I really wouldn't have been able to afford that vacation otherwise… and it would have been an absolute shame to miss out on that pristine turquoise water.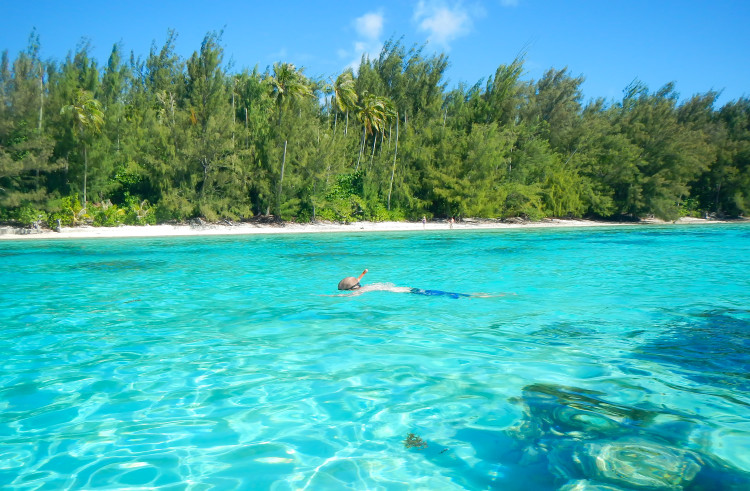 Diving into the world of points and miles can be a tricky business.  Thankfully, I've found a convenient method to chart my progress and keep track of all the different loyalty programs, and for that job I turn to AwardWallet.
AwardWallet is available on iOS, Android, and your favorite browser, and tracks rewards points and frequent flyer miles earned through loyalty programs while monitoring your account activity to ensure your account is secure and points post on time.
How Does AwardWallet Work?
Keeping tabs on over 650 rewards programs, AwardWallet tracks the points and miles earned through credit cards, frequent flyer programs, hotel rewards, car rental programs, and hundreds more.
Just sign up for a free account, input the login details for the program you want to track, and AwardWallet will display the program in an easy to digest format showing your account balance, status within the program, account number, and the date that points and miles will expire.
The deeper you enter into the world of points and miles, the more loyalty programs you typically sign up for, which is where AwardWallet truly comes into its own. Accounts are grouped together by rewards type and balances automatically update. AwardWallet will even alert you when rewards are posted to your account, so you don't need to keep checking back.
One of the biggest advantages of AwardWallet is often one of the most overlooked, one-click login to all of your loyalty program accounts directly from the AwardWallet interface. There is no need to remember all your usernames and passwords for each account, just sign into AwardWallet, click the loyalty program you want to access, and it will open in a new tab already signed in.
AwardWallet also has a handy 'trips' feature that organizes your flight and hotel bookings. Using a combination of data from your loyalty accounts, and booking confirmations forwarded directly via email, AwardWallet sorts your itinerary into chronological order and displays it in expandable cards with all your travel information contained within. The app will also update you on flight delays and itinerary changes in real-time for most major airlines when you're on the move.
Using Frequent Flyer Miles to Fly for Free
Not sure how point and miles can help you travel for less? I'll give you a concrete example using one of my favorite destinations. Hawaii! One of the benefits of living on the West Coast is that Hawaii is the perfect distance away from San Francisco to take advantage of British Airways' distance based awards chart.
Using Ultimate Rewards, one of the most valuable and transferrable rewards currencies available, you can transfer rewards points earned from a card like the Chase Sapphire Preferred® Card to transfer partner British Airways. And then redeem the British Airways miles for flights on either American Airlines or Alaska Airlines for a round-trip economy fare to Hawaii.
It may sound a touch complex, but this is a real-world example of the best points and miles to use for free travel to Hawaii, sourced from AwardWallet's blog educating the points and miles community on the best ways to use points and miles for travel.
AwardWallet Helps You Travel Smarter
Working full-time, I want the time I dedicate to travel to be special. Scoring an upgraded room at a luxury hotel or free flights to Hawaii are just a couple of the ways that points and miles can help achieve those goals, and AwardWallet makes keeping tabs on rewards points an easy task!