Visiting the area and looking for the best 3 day Hong Kong itinerary? Keep on reading, because I'm sharing not only the perfect 3 days in Hong Kong, but where to stay, when to go, how to get around, and oh so much more! Including all my personal recommendations and top tips! You don't wanna miss this Hong Kong blog.
Pull up a chair, because despite only covering 3 days, this Hong Kong itinerary is filled with so much information for your first visit to the country. Hong Kong is home to not only delectable dim sum (truuuust me on that one 😉 ), but serene floating islands, an impressive skyline, traditional Chinese architecture, and a vibrant and densely populated urban center.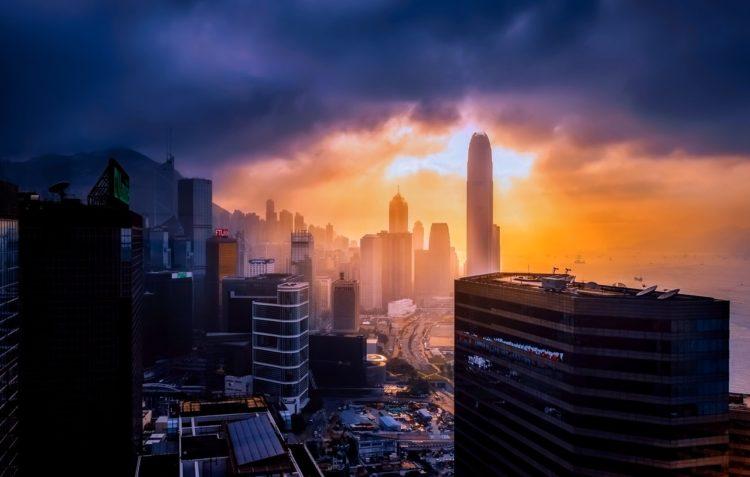 I recently spent 3 days in Hong Kong last April, and was blown away by the tiny country's skyscraper-studded skyline, lush greenery, and intriguing mixture of old and new.
Before visiting the country, I hadn't really heard much about this Chinese autonomous territory, but after returning home, I'm scheming to make it back there sooner than later. And not just to eat alllll the food (again), I promise.
Where to Stay in Hong Kong
Since this 3 day Hong Kong itinerary will have you covering so much of what the little country has to offer, it's best to stay in the middle of everything, with my top choice being the Kowloon Peninsula.
More specifically, the Tsim Sha Tsui (commonly known as TST), located in Kowloon, is a great option for those wishing to see and do it all. Being one of the most centrally located districts in the city, TST provides some of the best skyline views of Hong Kong Island and Victoria Harbour.
TST is where many first-time visitors to Hong Kong decide to rest their heads at night due to its close proximity to a whole bunch of museums, Kowloon Park (a must-go), world-class restaurants, and epic nightlife potential.
I chose to stay in TST (at Urban Pack Hostel) and was glad I chose this neighborhood to base myself in. If I wasn't traveling solo, I would have LOVED to stay at either The Langham or The Peninsula (you betcha I did my research).
Top Hotels in TST:
Splurge:
Save:
Top Hostels in TST:
More hotels and hostels located in TST here.
When to Visit Hong Kong:
Unlike other Asian countries, like say Thailand for instance, Hong Kong experiences a myriad of different climates depending on the time of year. You'll want to carefully avoid certain months if rain and crowds aren't your idea of fun. My top pick: springtime (April – May).
Best Times to Visit: April – May, and September – December
September – December: Visiting once the humid (and wet) summer season is over is a fantastic idea. Daytime temps will be relatively mild in the mid 70's, and you'll be able to find average room rates. Just note that the first week of October is exceptionally crowded as many mainland Chinese visit during the national holiday.
April – May: Hong Kong's short spring, from around April to May, is also a wonderful time to visit, but note that heavy fog tends to linger around until possibly late April or so. I visited in late March/early April, and thankfully experienced relatively clear skies without much impaction from fog. But if you're hoping to avoid both the cooler temps in winter and that damn humidity in summer, spring may be your best option.
Visiting in the Summer: Hong Kong is known to have a long, hot, and muggy summer (June to August), with the possibility of typhoons. Unfortunately, this doesn't drop hotel rates like it once did. Plan your 3 days in Hong Kong another time of year if you don't want to visit during monsoon season and risk the potential rain.
Visiting in the Winter: January to March sees a bit cooler temperatures, but don't fret, temps usually stay in the 60s and low 70s during the day. Perfect sightseeing weather in my opinion. While this deters some visitors, note that Chinese tourists love to head to Hong Kong for the holidays (Chinese New Year in February), ultimately increasing accommodation prices.
Hong Kong Safety:
Safety is never really a concern within the city itself, as Hong Kong is actually one of the safest places in the world. Violent crime is very, very rare here. Use common sense, be aware of your surroundings, and keep flashy jewelry and electronics out of sight to avoid becoming the victim of petty crime (let's face it – no place is a perfect 100% safe).
Stick to well-lit areas after dark and as I mentioned, just use vigilance like you would in any big city. The emergency police telephone number is 999, juuuust in case; the operators speak fluent English and Chinese.
How to Get Around Hong Kong:
The Octopus Card will be your best friend during your 3 days in Hong Kong – I promise! Make sure to buy it at the airport upon arrival, and preload it with some money. You can also purchase it at any MTR station, so don't worry if you're already in the city and haven't bought it at the airport. 🙂
So what exactly is an Octopus Card? It's a prepaid transport debit card that can be used to pay for all the different modes of transportation you'll find around the city (just not taxis and some red minibuses). The Octopus Card can even be used as payment as supermarkets, restaurants, museums, convenience stores, and more. Basically, it's awesome. Get one.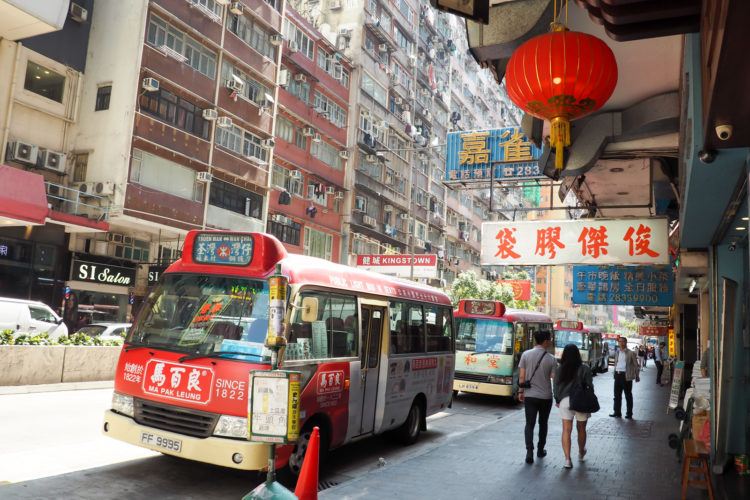 You'll want to use the MTR (Mass Transport Rail – train) to get around the city, as it's the fastest and most efficient mode of transport in Hong Kong. Download the MTR app (a true lifesaver when navigating the MTR) and KMB app (gives bus schedules in Kowloon and New Territories area) before your 3 days in Hong Kong.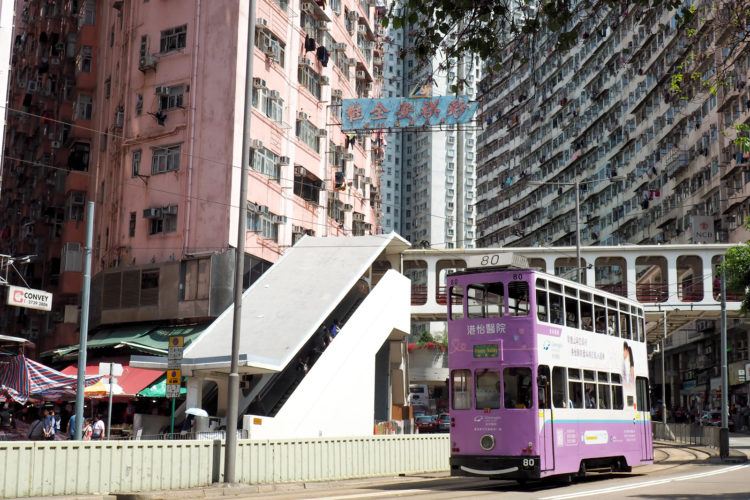 Want to hop aboard Hong Kong's signature mode of transportation, the double decker tram? Book yourself a 1-hour sightseeing tour of the city on an iconic 1920s tram, and then get unlimited rides for the next 2 days!
Is Hong Kong part of China?
Well, this is a tricky subject. Kiiiinda, but no. Hong Kong was taken over by the British after China lost a war in 1842, and was returned to China 156 years later in 1997 once the terms of the treaty expired.
It is now known as Hong Kong Special Administrative Region of the People's Republic of China (HKSAR), and has its own government and its own separate identity for many administrative (and global) issues (including the United Nations).
People living in mainland China need to obtain a travel visa to visit Hong Kong, and vice versa. It is interesting however that people who live in Hong Kong are basically identical (linguistically and culturally) to those living in Guangzhou (the adjoining province, located in China).
Language and Currency in Hong Kong:
The official languages of Hong Kong are Chinese and English, although it's a bit more complicated than that since Hong Kongers speak Cantonese (different than most of mainland China who speak Mandarin).
But if you're coming from an English-speaking country you're in luck – many speak English, although are far from fluent and are definitely not proficient. Thankfully, since English is in fact an official language of Hong Kong, all signs and announcements are in both Cantonese and English.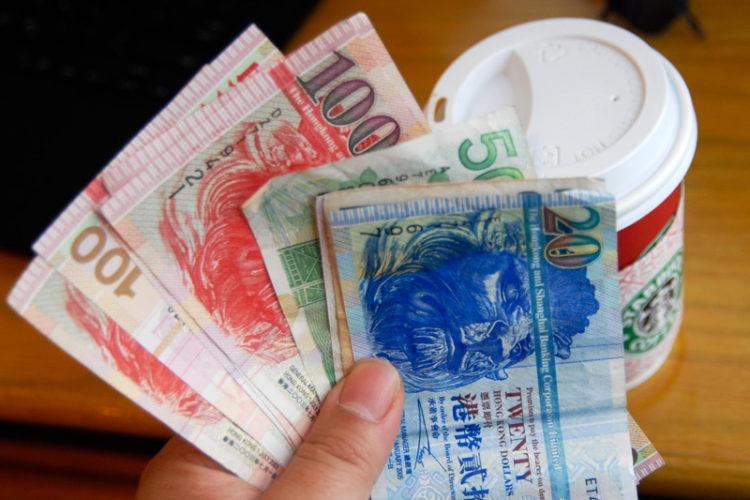 At the time of this article (Oct 2018), 1 Hong Kong Dollar is equivalent to 13 cents USD (or 1USD = ~8HK$). Kinda difficult to convert easily, so I used my currency converter app on my phone a lot. No shame. 🙂
And FINALLY, what you've been waiting for: My perfect 3 day Hong Kong itinerary!
Day 1. Kowloon Peninsula (Mainland Hong Kong)
For the first day on this 3 day Hong Kong itinerary, we'll be staying in the northern part of Hong Kong, the mainland, also known as the Kowloon Peninsula. Today's all about market hopping, eating, and checking out some architectural sites and gardens. If you're staying in Kowloon at either Urban Pack Hostel or any hotel in TST (check for more) you'll be able to follow this itinerary to a T.
MORNING: MARKET TIME
Tai Cheong Bakery: start off your first morning in Hong Kong with some egg tarts for breakfast at Tai Cheong Bakery (opens at 7:30am). It's a bit tricky to find at first, located within the Star Ferry Pier. It's just a little stand so take your egg tarts to go and indulge while having your first glimpse of Victoria Harbor.
Note that there's another (more popular and more crowded) location in Central Hong Kong located near the Mid-Level Escalators. You can save this sweet treat for tomorrow if you'd like. (My gluttonous self went to both).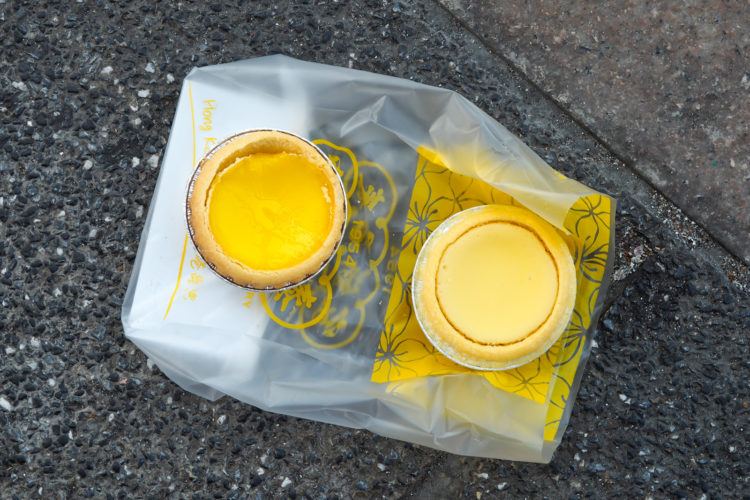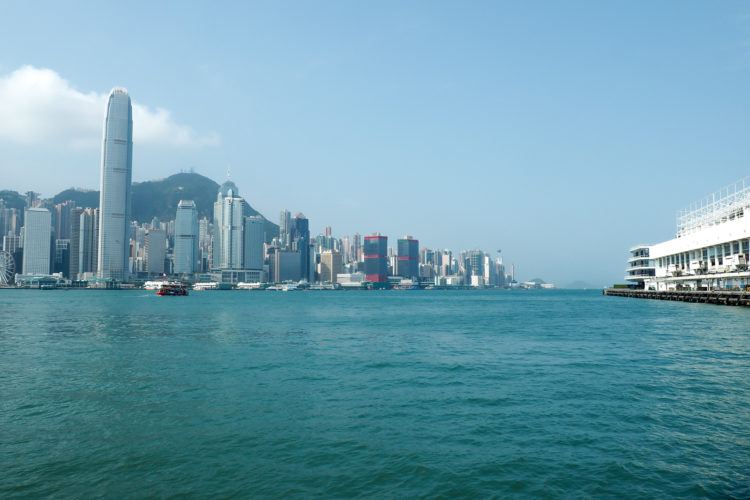 Kowloon Park: Next up, relax for a bit at Kowloon Park. If you just arrived this morning (like I did), you'll probably be uber tired after your long flight. Don't miss the pink flamingos and hundreds of turtles hanging out in the ponds. Beware that Kowloon Park is larger than large, so you'll probably find yourself back here a few times to explore near your hotel or when you just want a quick relax.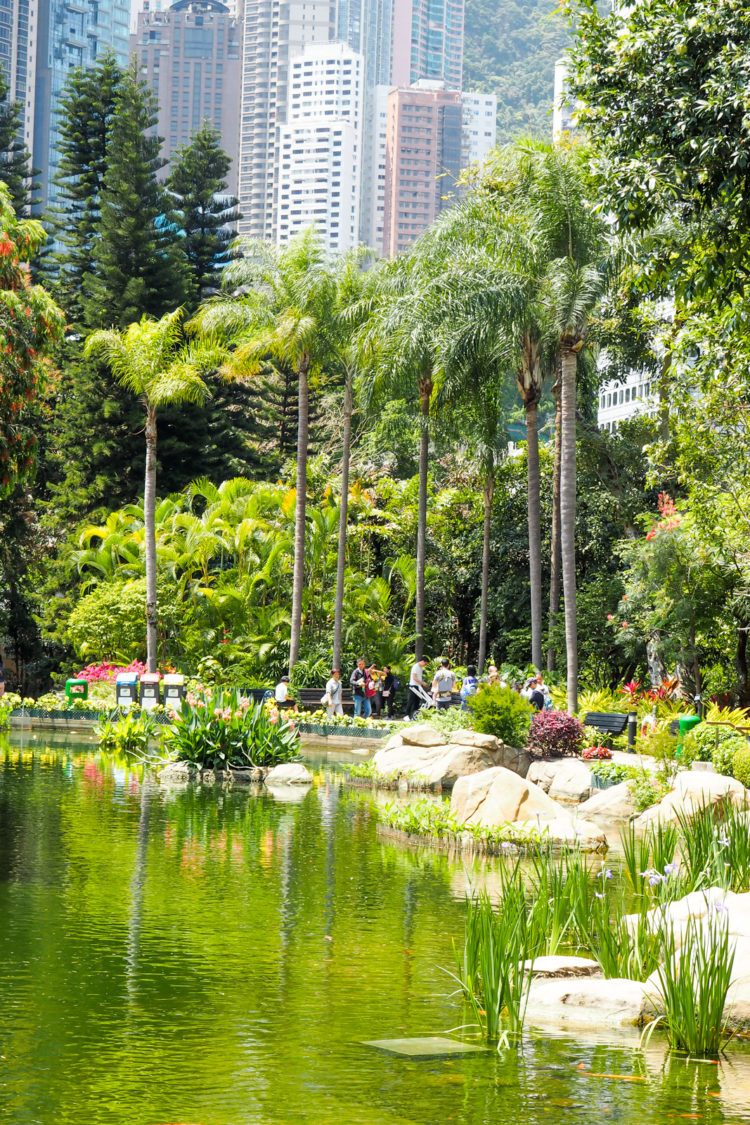 Ladies Market: If you came to Hong Kong to bargain shop, this is your place to do it. With over 100 stalls of bargain clothing, accessories and souvenirs, put your haggling skills to the test. And you just find clothing here, everything from watches, cosmetics, bags, home furnishings, CDs and trinkets are also up for grabs.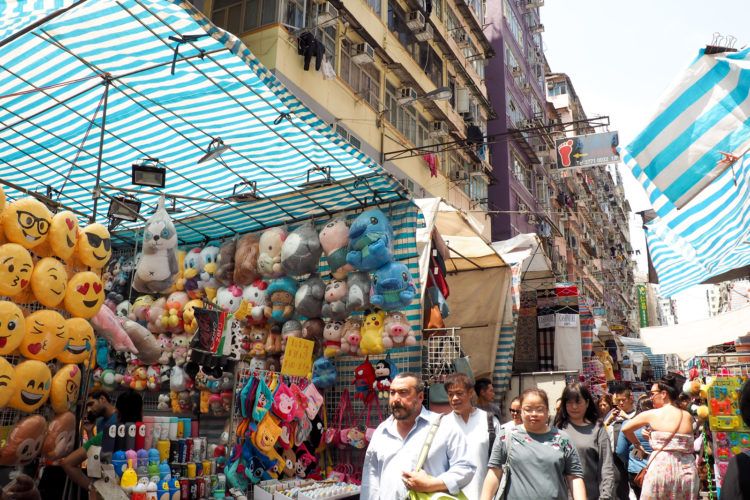 Goldfish Market: This market is essentially a street lined on both sides with shops both raising and selling tons of types of fish, found in little baggies and large tanks. It's located in Mongkok, one of the districts of Kowloon, and not far from the other markets we'll be going to today.
You'll see weirdly shaped goldfish, colorful tropical species, and fish with insanely high price tags. Makes for a few fun photos. Stop at Tung Tat for fish balls if you'd like to give them a try (highly recommended).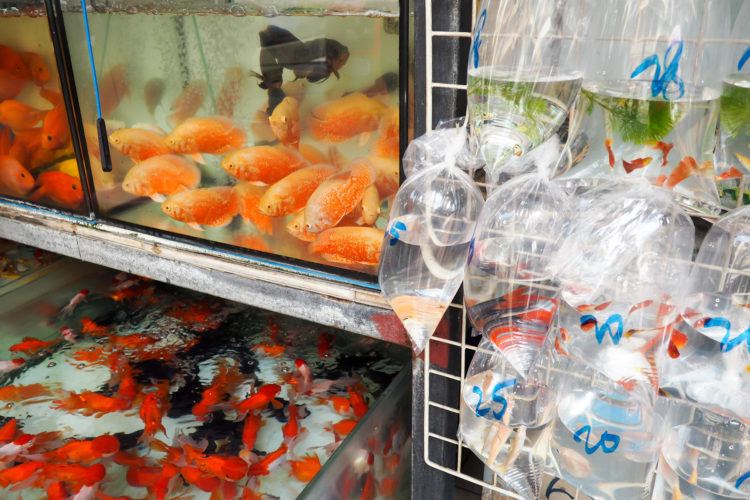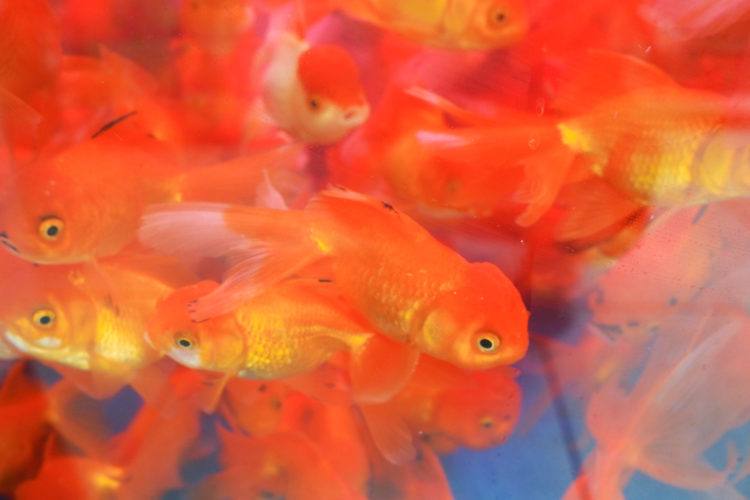 Flower Market Road: If you're a flower lover like myself, you'll find yourself gaping at all the petal possibilities here. Sure, you probably won't buy anything here since you all you have is a hotel room, but a wander down this street will instantly put the pep back into your step if you're feeling sluggish at all.
Flower market road is a good time to learn about the importance of flowers to Chinese culture, as each bloom has a different meaning to it.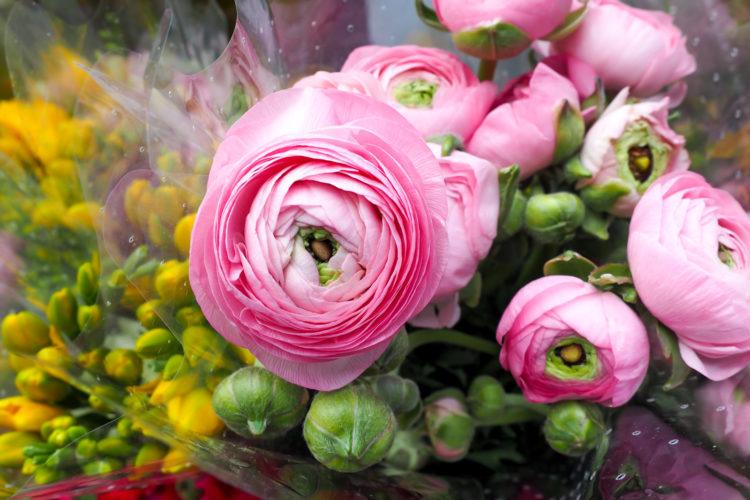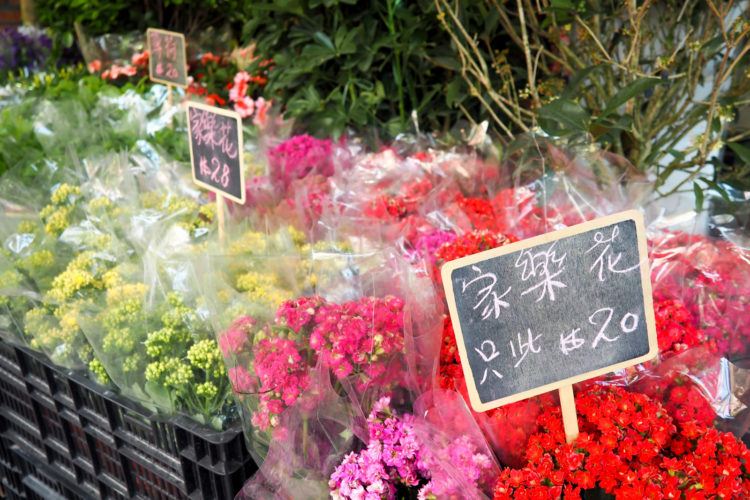 Yuen Po Bird Garden: And while you're over here, you might as well pop over to the bird garden, filled with you guessed it – birds for sale, cages, feeders, and tons of other supplies.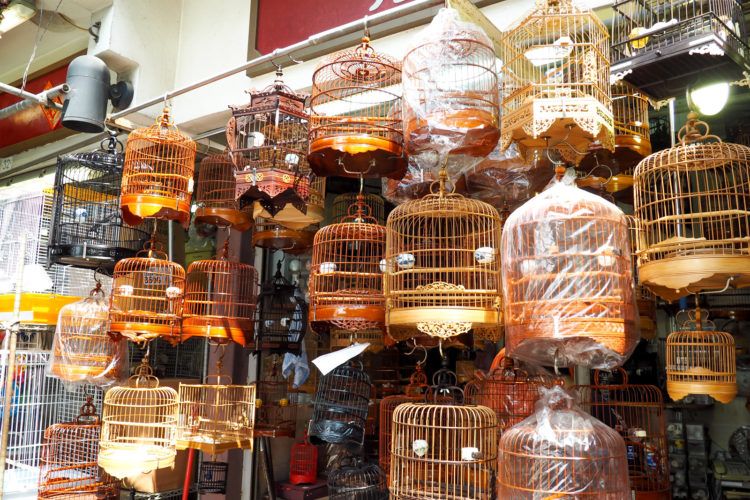 I kind of wished I joined a market tour like this one, because I honestly wasted a bit of time trying to find my way around and I learned absolutely nothing by walking around myself. By booking the tour you'll also go to the jade market (swooooon) and a temple with burning coils of incense.
Like I said, I wanna go back to the country so there's always next time for me! I tend to assume I can DIY everything, then wish I had pre-planned tours after the fact. Book the tour here.
AFTERNOON: Architecture and Gardens
Take the MTR a few stops to Choi Hung (remember to use your Octopus card), and spend the rest of the day exploring a few buildings and nearby garden. If you have time, visit the Wong Tai Sin Temple.
Note that I had a difficult time finding a few of these spots since there are just so many buildings and most are not labeled with names. Don't feel bad if you're wandering around for a bit trying to figure this out (as that's exaaaactly what I did). 🙂
Ping Shek Estate: A quick stop at what looks like a regular ol' apartment complex. But head inside, and you'll be greeted with a grew view of sunlight beaming straight into the atrium. Make sure you look up! I was able to walk right in and take a few photos quite easily.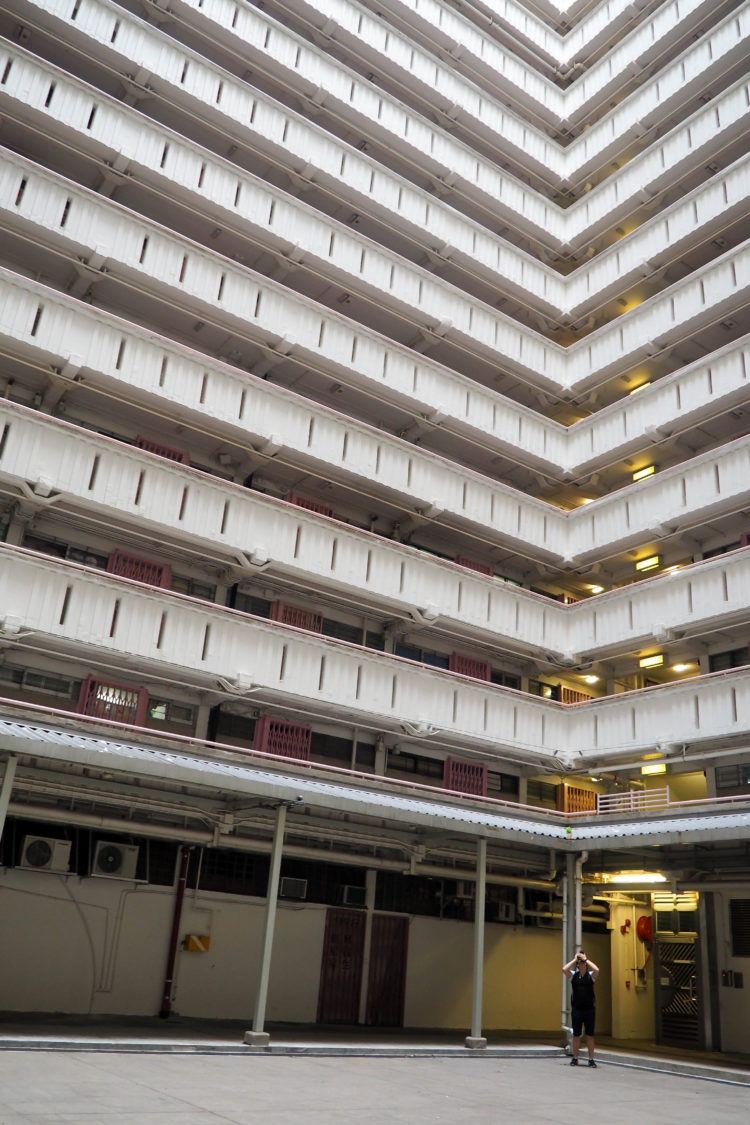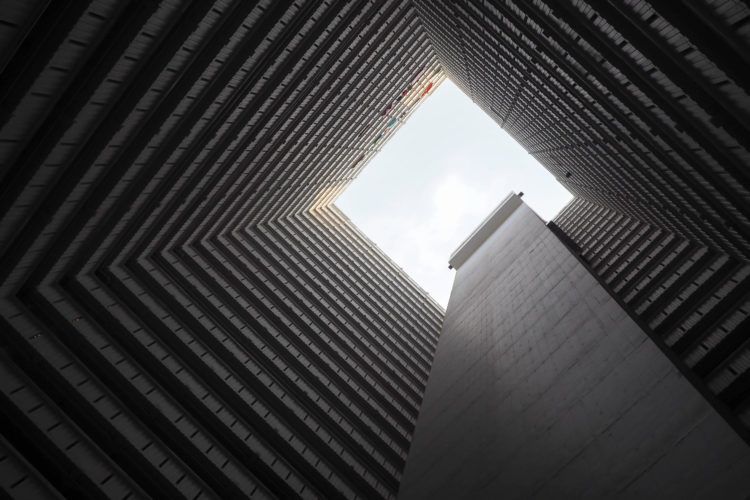 Choi Hung Estate: Oh so vibrant, and oh so colorful. THIS conglomerate of buildings is the main reason why I'm having you venture all the way over here. Besides being a top Hong Kong instagram spot, it actually is pretty interesting considering the interesting people watching opportunities.
And get this – Choi Hung literally means "rainbow" in Cantonese. Once you take a look at the buildings (and even the rainbow colored subway walls once you arrive at the Choi Hung station), you'll see exactly what I mean.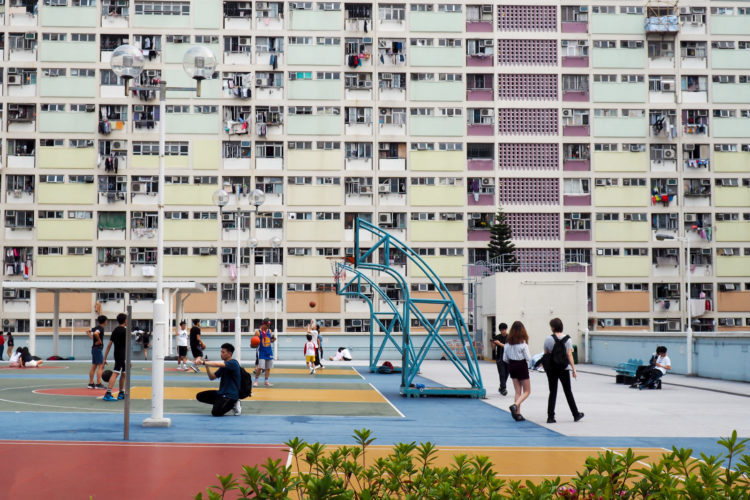 In order to get the best photos (and where allll the budding photographers go to practice shooting), you'll want to make your way to the basketball courts, which you'll find after going up a flight of stairs above the parking lot. It's a bit confusing but just look around and you'll find the stairs.
Please remember that while this is a super fun spot to photograph, it's home to many, many people. I mean did you see just how huge these buildings are – there must be 1,000's of apartments here! Be courteous, keep the noise level to a minimum, and don't move people's things.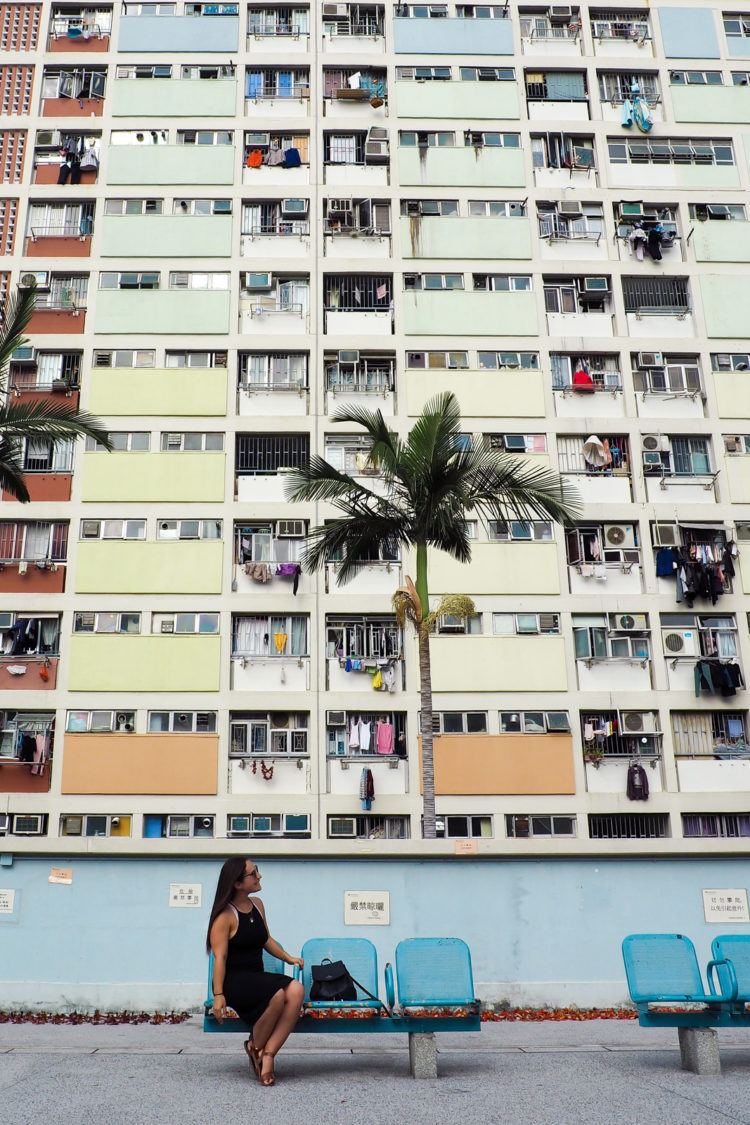 Nan Lian Garden: Next up, if you've had your fair share of Hong Kong instagrammers and nature's calling you, walk a few minutes to Nan Lian Garden, which is relatively close to Choi Hung. Here you'll find lush gardens, pavilions, lotus ponds, and pagodas – it's basically like a calming oasis in the middle of crazy-busy Hong Kong!
Wong Tai Sin Temple: Take the MTR two stops to this well known shrine, which is actually dedicated to the Great Immortal Wong – Wong Tai Sin himself. If lattice work, incense and flowers, and colorful pillars are up your alley, don't miss this busy temple.
If you somehow find yourself with more time (I was utterly exhausted by now), head to the Ten Thousand Buddhist Monastery. With a cost of FREE (!!!) and easily accessed from the MTR, there's no reason to leave off these 13,000 Buddha statues from your Hong Kong itinerary. I'll definitely be adding this to mine next trip since I unfortunately missed the monastery last time around.
Where to Eat in Kowloon:
A few of my favorites: Yum Cha for adorable dim sum critters, xiao long bao from Din Tai Fung, pork buns from Tim Ho Wan (cheapest Michelin-starred restaurant in the world), Tai Cheong Bakery for egg tarts (location in Central as well), and milk pudding from Yee Shun Dairy Company.
Also don't miss fish balls, Three Stuffed Treasures, and white sugar cake, all delicacies and loved in Hong Kong. Try alllll of the street food on this tour, from pork dumplings and roast goose to pineapple buns and glutinous rice pastries. Um, hello! YUM!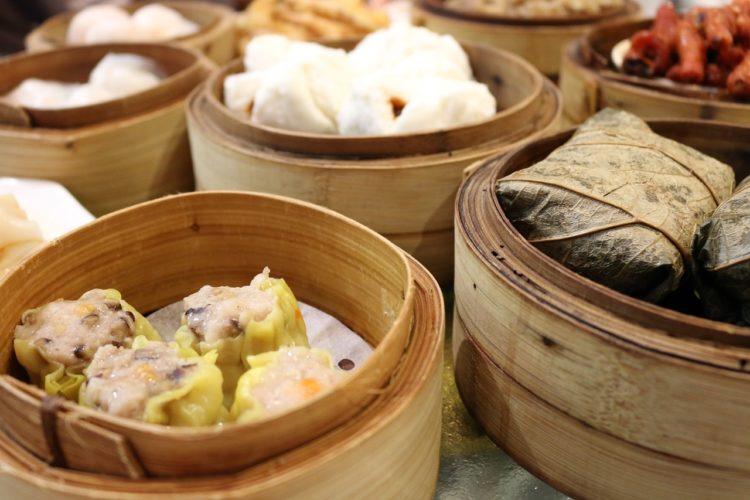 If you want some of the famed Hong Kong dim sum, consider signing up for a Dim Sum and Sightseeing Tour.
Detailed post coming soon with alllll the things I ate (and wish I ate) during my 3 days in Hong Kong (you'll be a bit disgusted to see how much I was able to stuff in in just a few days…)
Day 2: Hong Kong Island
Morning: Victoria Peak
Visiting Hong Kong and not making your way to Victoria Peak is like visiting California and not stuffing your face with In N Out Burger. It's a (terrible, horrible, no-good) crime, okay? So because of this, Day 2 of our 3 days in Hong Kong is dedicated to that iconic skyline at Victoria Peak (also known and referred to as "The Peak").
And apparently, everyone and their mother adores this view as well, because, let's face it, it's one of the most crowded spots you'll encounter in Hong Kong! I promise it's worth it though!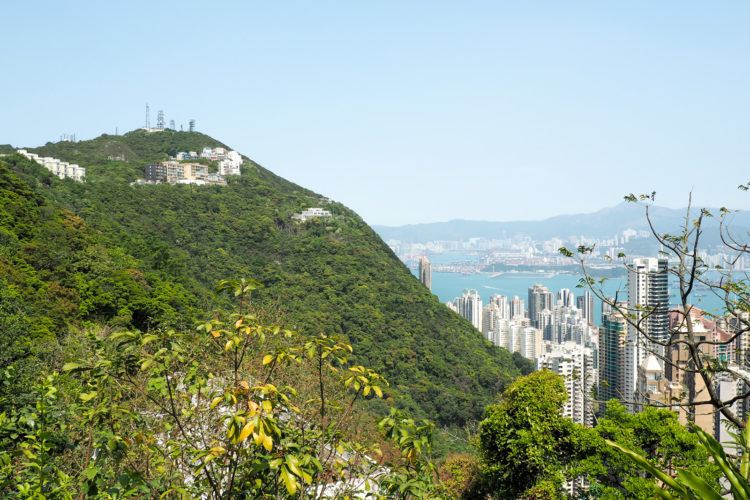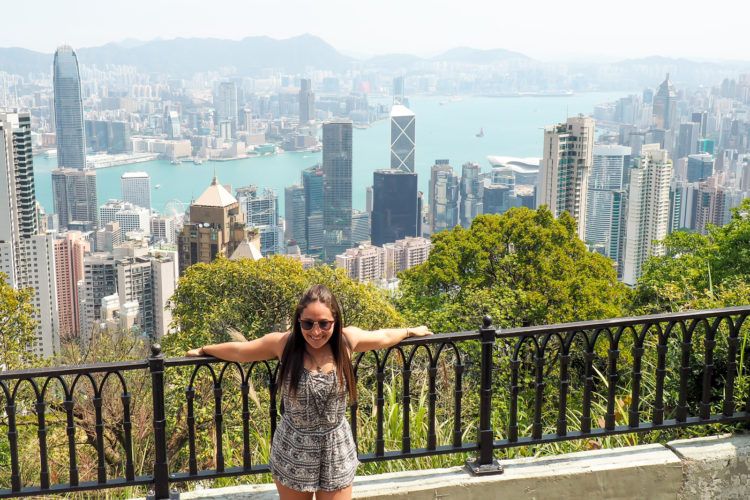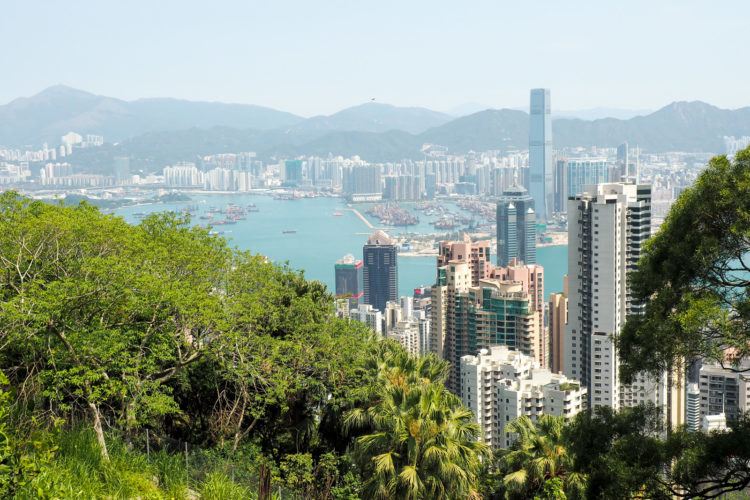 Tips for Visiting Victoria Peak:
Able to choose which morning you head up to the Peak? Always choose a clear day, and preferably a weekday if you can. Depending on the time of year, Hong Kong experiences some nasty smog, which may in fact drastically impact the views (negatively). Should this happen, those spectacular skyline views may be impeded by thick fog, making for less than impressive photos.
While Victoria Peak will always be quite crowded (it is Hong Kong's most popular tourist attraction afterall), a visit early in the morning will find the least amount of crowds. Just go early and expect to share the view with others, and you'll be fine.
Get the egg waffles. It's never too early for ice cream.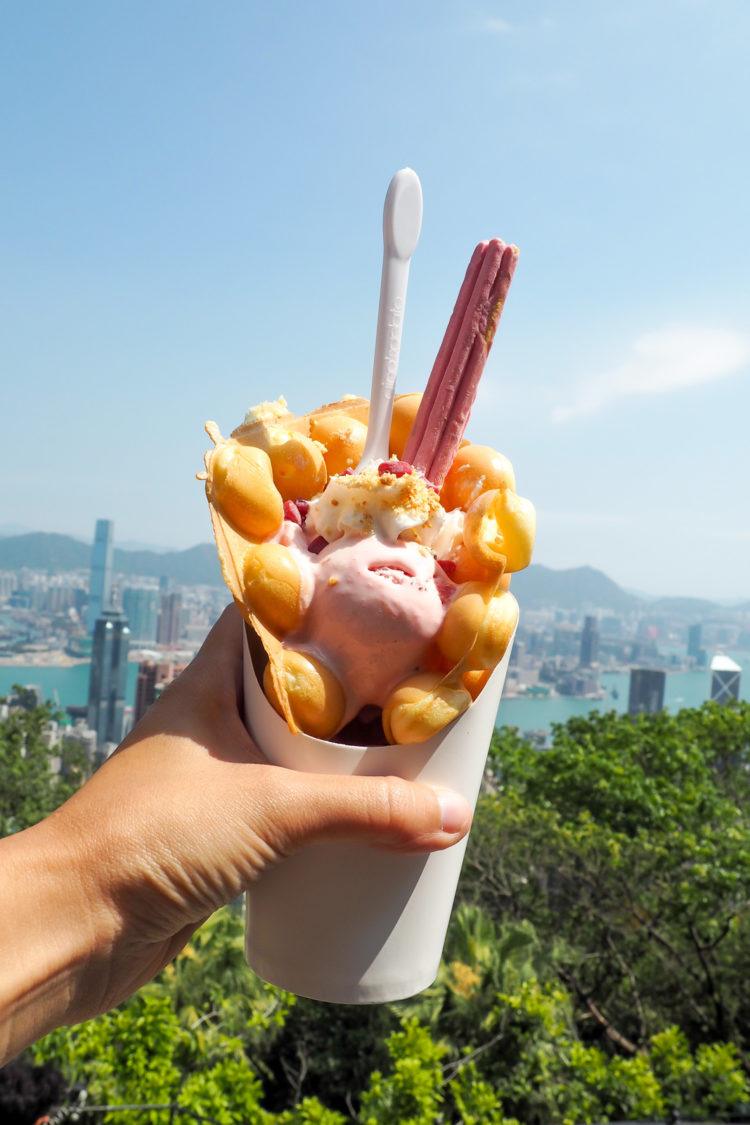 Should you pay extra to visit Sky Terrace 428? I'm not entirely sure. Although it's only 26 HKD extra (a mere $3USD or so), it was exceptionally crowded and I'm not sure the views were any better than those down below. People were pushing and shoving and I could hardly even get a photo of myself without others in the frame.
Note that if you do decide to go, you'll make your way up approximately 5 levels of escalators, ultimately ending up at the rooftop which is where the lookout of the Sky Terrace is.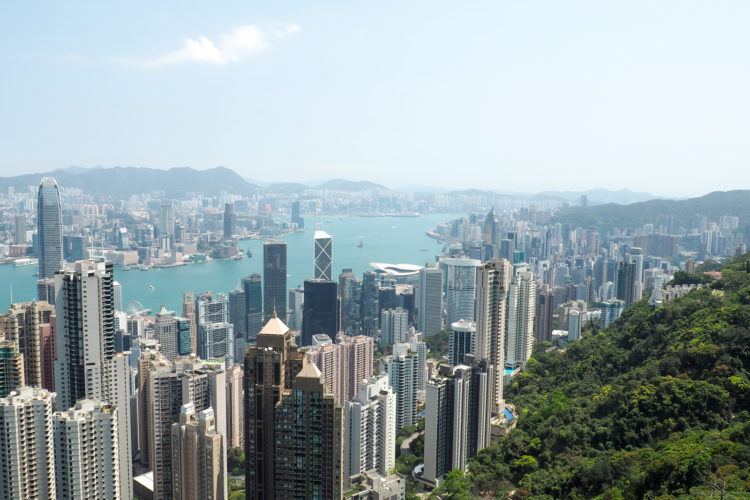 There are a few ways to get to that iconic skyline:
Option #1 — Peak Tram: Want to ride on the city's oldest mode of public transport?! Take the Peak Tram, which will get you all the way to the top in just 7-8 minutes. Do note that the line is freakily long, so you'll want to plan for this in advance.
If you want to bypass the long lines for the Peak Tram (and why would you not?!), you can buy a ticket in advance to Madame Tussauds which includes access to the Peak Tram Special Lane. Don't be silly and waste your time waiting in line. You can also include a hop-on hop-off tour of the city with this skip-the-line ticket as well if Madame Tussaud's not really your thing.
Option #2 — Bus 15: Most people take the Peak Tram in order to reach Victoria Peak and then Sky Terrace, but I decided to take the bus from Central in order avoid the long long lines. If you're staying in TST like I was, you'll first need to take the ferry or MTR across the water, then take bus 15 for a mere ~2USD to Victoria Peak.
Understand that the bus ride up takes roughly an hour or so, but you'll see a good bit of the island and get a small thrill while riding up the windy cliff road. AND it's SO inexpensive. I chose to take the bus to the top of the mountain and the peak tram back down (there was hardly a line).
Option #3 — Walk/Hike: Feeling a bit extra and have some time to spare? Maybe you're spending 4 days in Hong Kong and don't need to rush up? Walk up to The Peak from town (albeit a bit long and rather steep), and you'll definitely earn your fair share of egg tarts and bubble waffles!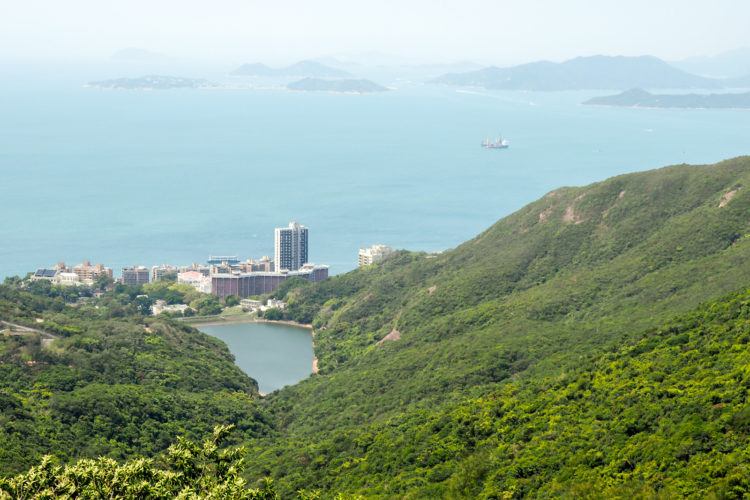 Afternoon: Hong Kong Island Sites
Once you've had your share of skyline views, back to ground level it is! Time to explore the rest of Hong Kong Island (and if you're like me, eat even more egg tarts). No shame nor judgments, I promise :p
Ride on the Central Mid-Level escalator: Although this is basically exactly what it sounds like, a loooong AF escalator that connects Central to the Mid-Levels, it's still fun to ride on. And get this – it's actually the longest uncovered escalator in the world (yes, the world!)
Note that since the escalator is actually used as a means of public transportation (by ~54,000 people per day – WHOA), it only runs in one direction at a time. Remember: down in the mornings and up in the evenings! Don't forget this – it'd be horrible to get stuck walking up and down the tons and tons of stairs instead.
If you can use this to actually decrease your walking time go for it – I was too confused to even begin any attempts (face palm). I probably walked an extra 5,837 miles, but oh well, I earned my dessert for the day.
Man Mo Temple: Located on busy Hollywood Road among the antique shops, Man Mo really is a pleasant surprise. This 1800s temple features a lavish, traditional interior with tons of incense spirals overhead (and be prepared – the smell is intense!) To make the most of your visit, make a small donation and light an incense stick. A great retreat in the middle of the bustling Central area!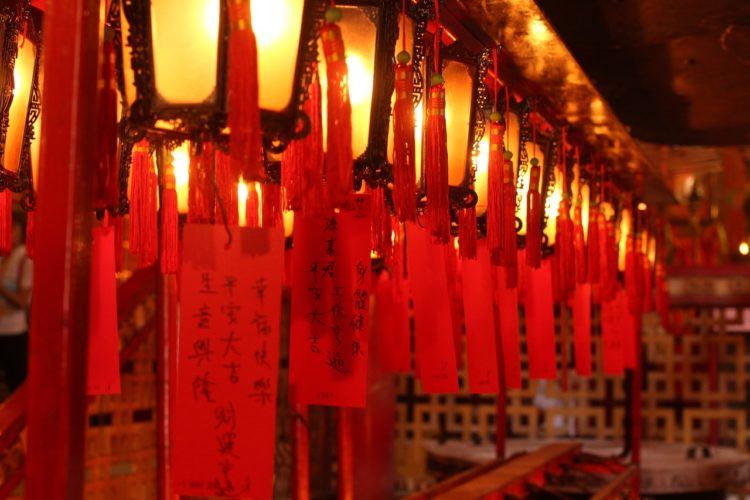 Street Art in SoHo (South of Hollywood Road): Street art lover like myself? Take a stroll around SoHo and admire all the new and intensely colorful pieces popping up in all the nooks and crannies. There's tons of beautiful pieces scattered around the area, so be sure to explore all the side streets, especially Graham Street!
You'll come across a mural of old Hong Kong buildings which can be shot across the street – but be careful, as there are cars constantly driving along there so don't get in the way of traffic.
Montane Mansion: Another of Hong Kong's most popular photography sites is Montane Mansion, known for its conglomeration of five incredibly dense and stacked residential complexes.
If you've done any research for your 3 days in Hong Kong before landing on this page, I'm more than positive you've come across images of these buildings – they're easily one of the country's most instagrammable sites. It ain't called the Monster Building for nothing! Get here by taking the MTR and getting off at Quarry Bay Station, Exit B.
Other Things on Hong Kong Island to Add to Your Hong Kong Itinerary if you've got more time or 4 days in Hong Kong:
Hike to Jardine's Lookout: About a 3 hour and provides really pretty views, and even better, the hike ain't too difficult!
The Blue House Cluster in Wan Chai: Looking for those colorful buildings in Hong Kong? You'll find them over here! Not only will you easily spot an intensely blue house, but yellow and orange and pink are next door as well, forming a cluster of a few brightly colored buildings. These buildings are one of the few remaining examples of old-school tenement buildings in all of Hong Kong, built between the 1920s and 1950s.
Mini Flower Market in Wan Chai: Didn't have time to make it over to the Flower Market (in Kowloon) on Day 1 of our Hong Kong itinerary? The next best thing is found in Wan Chai on Gresson Street. And while there only a few shops selling all things flowers (think succulents, orchids, and more), it's just so colorful it's worth a quick stop – even if you aren't planning on buying anything.
Victoria Park: Everyone needs some time to chill and relax, and Victoria Park is the place to do it. Know that it's also the ultimate hotspot for tai chi sessions at sunrise, so feel free to wake up before dawn if you want to partake in this activity! You'll also see other forms of relaxation exercises being done to calming music near the fountain.
Where to Eat on Hong Kong Island
Don't miss Mammy Pancakes or Oddies Foodies for those oh so famous egg waffles, Lan Kwai Fong street for your pick of over a hundred restaurants, Little Bao for traditional Chinese baos with a twist, Jumbo Kingdom Floating Restaurant if you're in the mood for some drunken shrimp, and Kam Kee for the fresh beef set.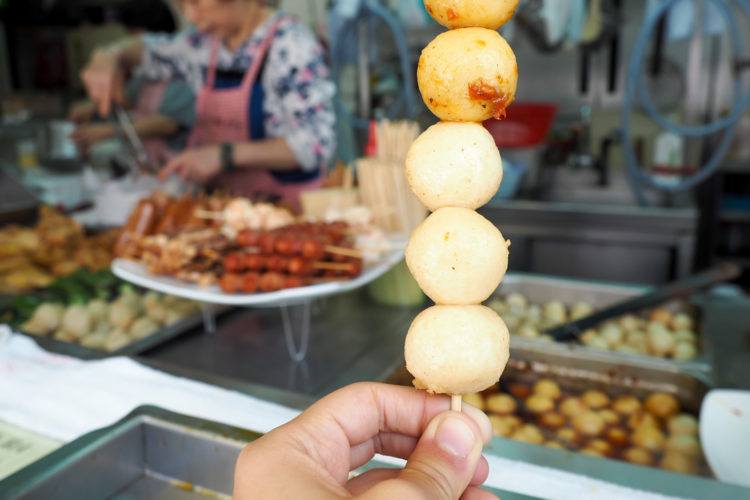 Remember, I'm currently working on an entire blog post dedicated to all the places I ate (and wished to eat at) during my 3 days in Hong Kong.
Day 3: Lantau Island
My day on Lantau Island was my favorite day on Hong Kong! Sure, I got a glimpse of the cities greenery the day before on the peak tram (with view of Victoria Harbor and the HK skyline), but unil visiting Lantau Island, I hadn't realized just how lush this area actually is!
Day 3 in a nutshell: cable car ride, Big Buddha, Tai O Fishing Village, and the Wisdom Path (mini hike). Today's a jam packed busy day, so be sure to get a good night's sleep the day before.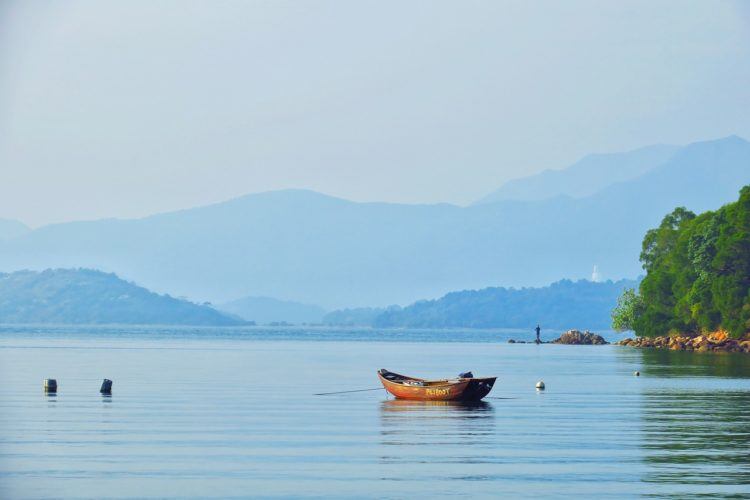 How to Get to Lantau Island
Note that in order to get to Lantau Island, you'll need to ride the Ngong Ping 360 cable car. Book tickets beforehand (up to 14 days prior to visiting) in order to avoid wasting precious time (it get's suuuuper crowded).
I prebooked tickets for the 9:45am time slot and was able to go directly to the boarding area bypassing all the crowds (saved me SO much time!) Also, you'll want to take an early cable car so you can spend as much time on Lantau Island as possible.
Tickets are HK $107 (~13USD) for a normal round trip ticket, but I highly encourage you to get the Crystal (glass-bottom) cabin at least one way. For a few extra bucks, not only does the line become significantly shorter, but you'll get absolutely fantastic views of the dense jungle and turquoise waters below your feet while on the cable car. Buy skip the line tickets here. I absolutely loved it and had SO much fun taking photos!
In order to get to the cable car, you'll need to first make your way to the Tung Chung MTR station, then follow the easy-to-find signs. Worse comes to worse, just follow everyone – they're all headed to the cable car (you certainly don't need to worry about getting lost here)!
If you're on a tight budget, take bus #23 outside of Tung Chung MTR, but be aware that there will be long queues on the weekend.
And if you'd prefer to save your sanity and let someone else do the pre-planning, book yourself on a tour. Most organized tours spend some time at Tai O Fishing Village, the Big Buddha, and give extra time for wandering the village.
Recommended Day Tours to Lantau Island
Things to do in Lantau Island
Tai O Fishing Village: Located an easy bus ride (#21) away after a short walk from the cable car drop off on Lantau Island, this fishing village is not to be missed!
Tai O is known for being one of the oldest remaining fishing villages in all of Hong Kong. A wander around will really give a perspective of how people live in this little village. I found Tai O to be less touristy and had a more relaxed atmosphere which was appreciated after spending the previous days in the bustling city center.
A few popular eats include charbroiled egg puffs (get the ones on Kat Hing street), jumbo fish balls (my favorite!), and Tai O donuts. Short boat rides are offered (which I took), as seeing pink chinese dolphins are a possibility! I was not so lucky, but the scenery and stilt houses were outstanding!
I would head to Tai O Fishing Village first thing (before climbing up to Big Buddha) because of timing. It's easier to run back from the buddha if at at all necessary to catch the last cable car if need be.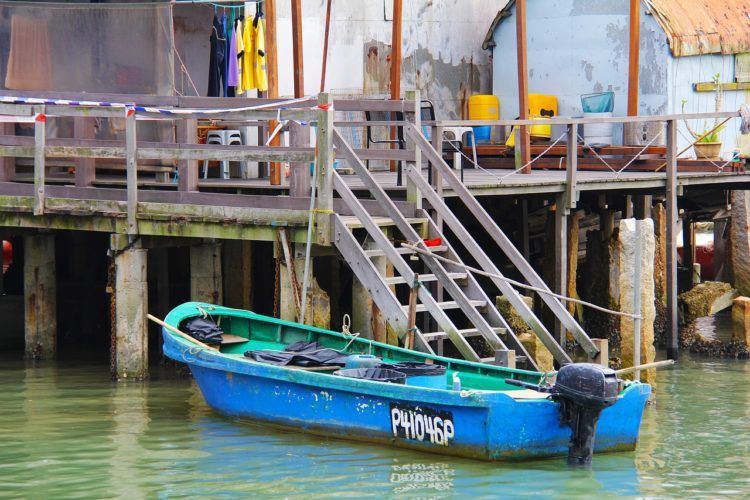 Big Buddha: Climb the 268 steps up to the majestic Tian Tan Buddha, also known as Big Buddha, completed in 1993. At 34 meters high, it'll be quite difficult to take a selfie with the large bronze statue, but from this high up, you'll get absolutely fantastic views of the Po Lin Monastery and Ngong Ping Village down below.
The Tian Tan Buddha symbolizes the harmonious relationship between man and nature, people, and faith. Please be aware of the heat when climbing the stairs as there's a reasonable amount of physical effort required. Bring water and don't miss the Po Lin Monastery nearby afterwards!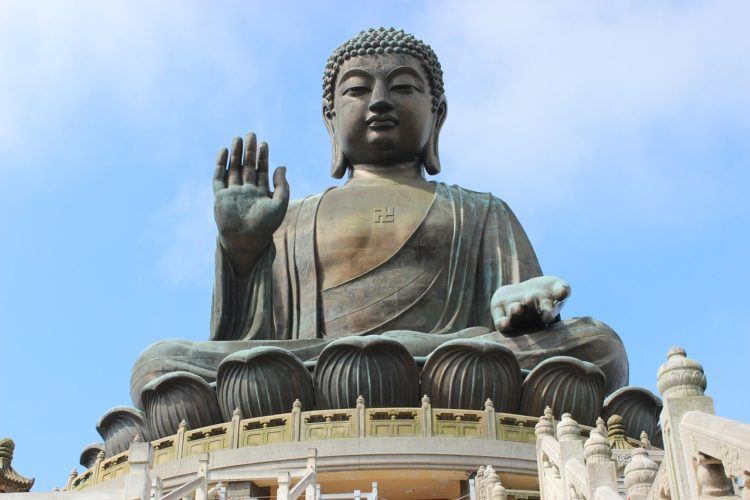 Wisdom Path: Trust me – you'll be craving a bit of tranquility and peace after visiting the super popular (and crowded) Big Buddha. This short 15-minute walk through the woods will give you just that – some brilliant peace and quiet.
Once you arrive, take in the beauty of the tall-standing wooden logs with Hindu inscriptions reflecting different aspects of human life (happiness, success, emptiness, etc). Walk on the infinity path. I went a bit further and took myself on a mini hike, although turned around quite quickly because I was traveling solo. Such a simple and serene spot in nature!
Things to do in Hong Kong at Night:
Temple Street Night Market: make sure to visit Temple Street one night for a good wander. You'll find souvenirs (think clothing, jade, and antiques in addition to all the typical gimmicks), local street snacks with tons of outdoor seating, fortune tellers, and possibly even opera singers.
And if you're staying in TST, this lively Chinese night market will only be a few minutes walk away!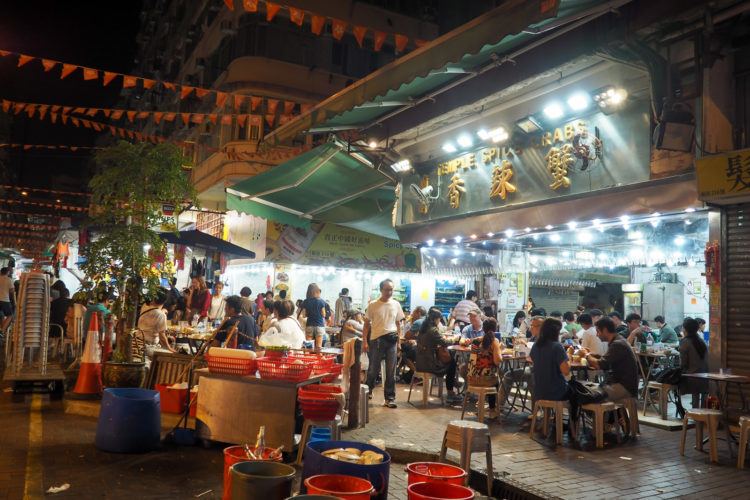 Hong Kong 3-Hour Night Tour: Don't feel comfortable wandering around at night? Grab yourself a ticket on this Hong Kong night tour – you'll explore different pockets of Hong Kong, from ethnic minority communities to glamorous Tsim Sha Tsui, from peaceful parks to glittering skylines. Sounds good to me! Temple Street Night Market is included, as well as the spectacular illuminated skyline of Hong Kong from a secret vantage point.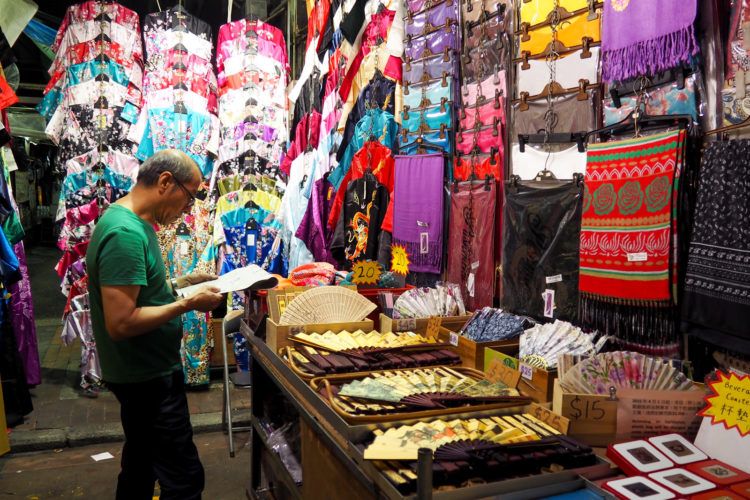 Symphony of Lights: Wander over to the Tsim Sha Tsui promenade for a FREE Hong Kong light show projected from the famous Hong Kong skyline (yes, totally free).
I was expecting the show to be a bit more "wow" and was a tad underwhelmed, but that may be because I had just visited Singapore and all it's ridiculousness. Still worth a quick visit in my opinion. Bring along a snack and hang for a bit.
Ride a sampan or 'junk boat' on Victoria Harbor: The best way to get those famous views of the city skyline? Aboard an ancient Chinese junk boat of course! These are the flashy red wooden boats you'll see all over Victoria Harbor.
And if you plan your timing right, you may even catch the Symphony of Lights, a spectacular light show that happens every night at 8pm. Cruises are also available during the day or for sunset (which I bet is equally as beautiful).
Rooftop Bars: rooftops and views are synonymous in Hong Kong, and there are plenty for the picking. A few I visited and recommend:
Ozone Sky Bar: located at the Ritz Carlton, this place just screams swank (in a good way). Minus the high drink price tags, you bet you'll get some of the best views of the city considering it's one of the highest rooftop bars in the world. Yes, the world. I'm pretty sure you're supposed to get all fancy for this place, but we managed to score a low-key table in shorts and a crop top.
EyeBar: If you're staying at the Urban Pack Hostel (or somewhere nearby), this rooftop bar is only a two minute walk away. How can you not go for even one drink and a short visit? Note that they are very strict with those watching the view – no drink, no view. They kicked us out real fast. You've been warned.
Other Things to Add to your Hong Kong Itinerary
Have 4 days in Hong Kong? You lucky duck you. Plan to either spend the day on Macau, go hiking, or unleash your inner child at Disneyland Hong Kong!
DISNEYLAND
Unleash your inner child and let loose for the day! With all the culture and history you've probably soaked up on your first 3 days in Hong Kong, you deserve a day of unparalled fun. Book tickets to Disneyland ahead of time (includes transportation from most hotels as well).
With your Hong Kong Disneyland 1-day ticket, you'll get to explore all 7 themed lands including Adventureland, Main Street U.S.A., Grizzly Gulch, Mystic Point, Toy Story Land, Fantasyland and Tomorrowland. Heck yes! Discover the Iron Man Experience, Disney Park's first Marvel-themed ride, enjoy the dream-come-true Royal Princess Garden, and experience Disney's Paint the Night parade.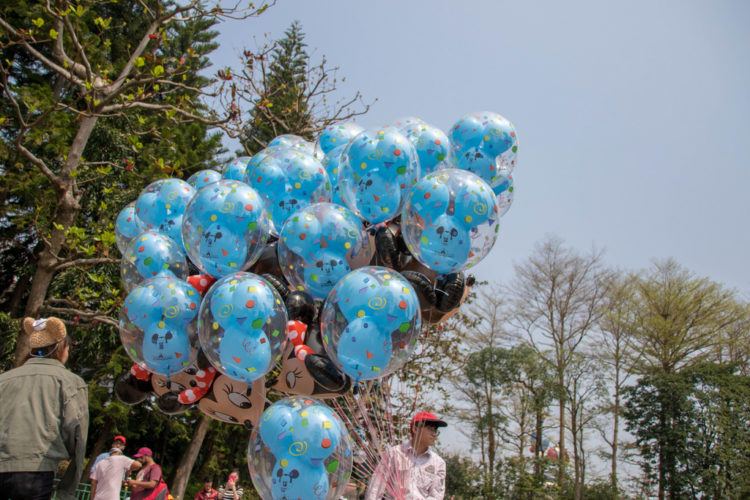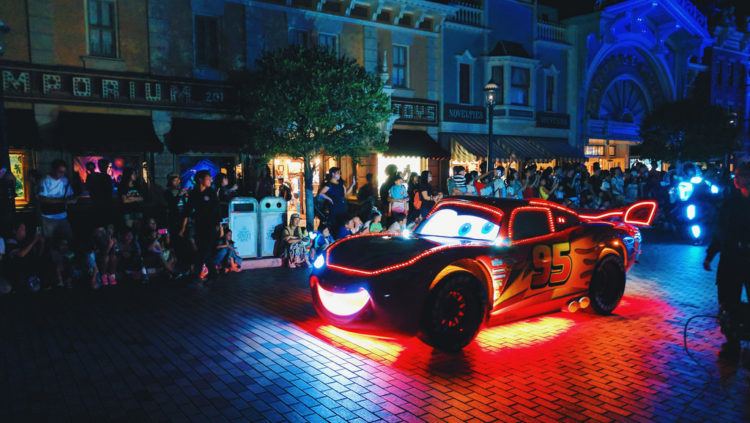 MACAU
Commonly referred to as the "Las Vegas of Asia", this little city on the south coast of China does in fact have giant casinos and malls on it's own strip, Cotai. Since it was a Portugese territory until 1999, Macau has lots of cultural influences from Portugal, including some absolutely beautiful architecture, which is oh so different than the buildings you'll see in Hong Kong.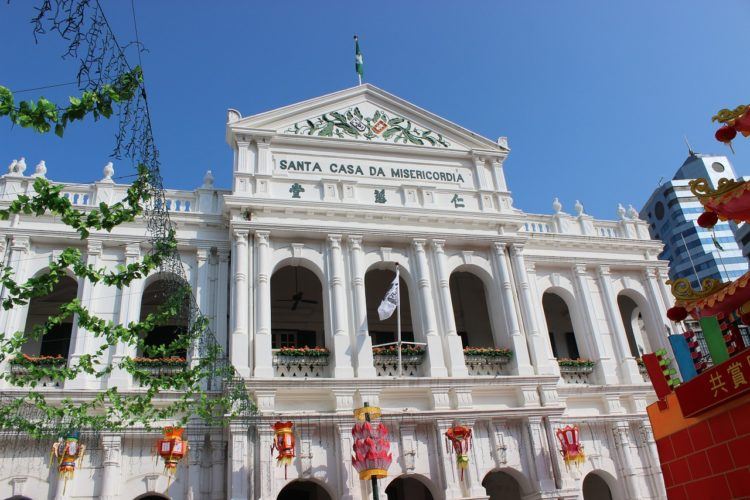 Don't miss the Macau Tower, which boasts sweeping city views from 338 meters high. This tour, with lunch in a revolving restaurant (yes, really), visits to Macau's first Vegas style Casino and Museum of Macau, and much, much more, is a fantastic way to spend your extra day in Hong Kong. Ferry tickets are included as well which makes this day trip particularly easy.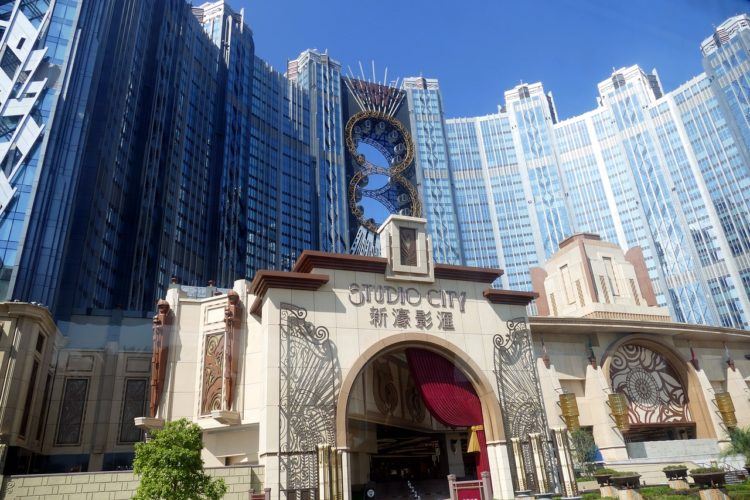 When do you plan to put this Hong Kong itinerary to use?! If you have any suggestions on things to add to this Hong Kong blog (or if it's been extra helpful), let me know down below in the comments!
Photos via Hong Kong dollars, disney 1, disney 2