Planning a Spring getaway soon and not sure where to travel? Don't fret – I've rounded up the best places to visit in April!
April is when many parts of the state finally see relief from the oh so chilly winters, and the flowers start to bloom! It's no wonder April is a fantastic month to travel.
If you can, schedule your trip around Spring Break (especially when going to warmer destinations), as accommodation rates spike and the crowds become unbearable in some spots. 
I've divided this list of best places to travel in April by location: the USA vs international. This way, you can easily plan a trip, depending on how much time you have and what type of getaway you were thinking of. Some of the destinations listed below can be explored in a long weekend, while others you'll probably want a week or two!
If you're wondering where to travel in April, keep on reading, my travel-obsessed friends. Happy exploring. 
Best Places to Travel in April: USA 
1. Austin, Texas
If you're wondering where to travel in April, then look no further than America's own Austin, Texas. Facing sunny skies over 300 days each year, there's never really a bad time to plan a trip to this capital city, though to avoid the unbearable summer heat and brutal winter weather visiting between March and May is ideal.
Notorious for live music and busy nights, there's always something going on in this thriving city, and April is certainly no exception. Perhaps cater towards your intellectual side and head down to the Austin International Poetry Festival. Channel your creative energy at the Fusebox Festival or Art City Festival. Laugh until your insides ache at the Moontower Comedy and Oddity Festival (if you can't tell by now, Austin has a whole lot of festivals). 
2. Indio, California
Non-stop partying, high-fashion outfits, unforgettable live music – if any of that sounds good to you, then put on your dancing shoes and get down to Indio in April. Found in the depths of the dusty Colorado Desert, Indio buzzes with activity each and every April, as this is when the sunny desert town hosts the infamous Coachella music festival.
As one of America's largest, most famous, and most profitable festivals, Coachella attracts guests from all over the world to jam out to the star-studded line-up, and there's never a quiet minute from start to finish.
Be sure to put on your most comfortable and fashionable festival get-up (Coachella is notorious for attracting elaborate and creative outfits) and prepare to party until the sun comes up.
3. Las Vegas, Nevada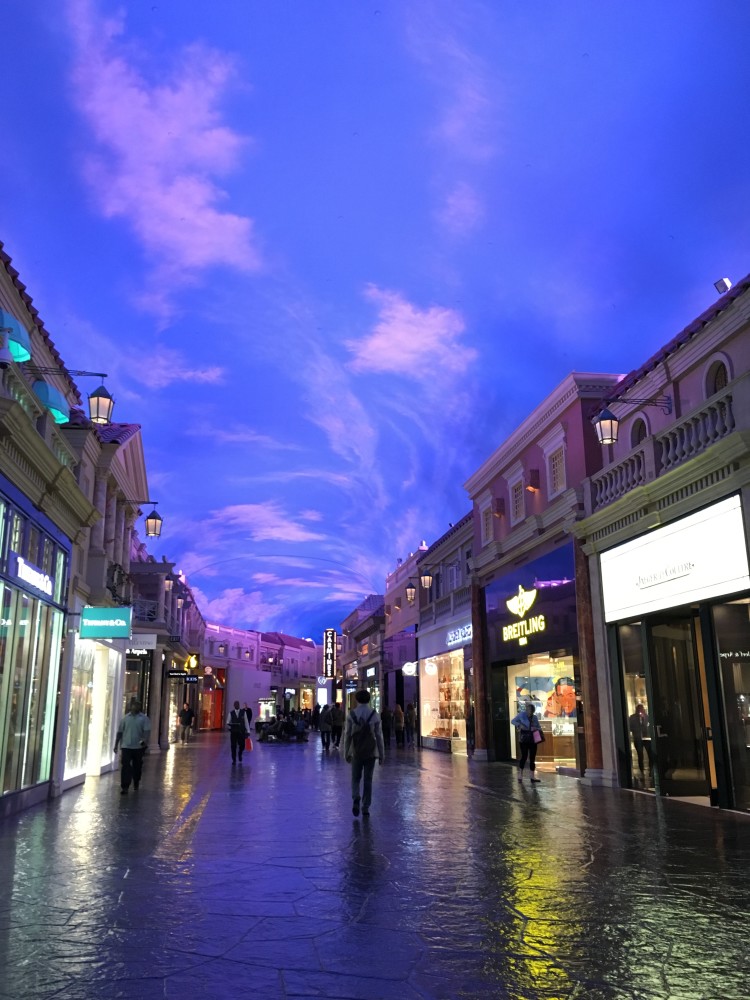 Las Vegas has a reputation among tourists as being America's ultimate party city, famously known as a hot spot for drinking, gambling, and getting drunkenly married by an Elvis impersonator – though that's not all Vegas has to offer.
April marks a spectacular time to visit the desert city, as not only can you enjoy the fruitful late-night entertainment (I'd highly recommend hitting a concert of two), but the wonderful weather (averages of 78°F) provides perfect conditions for a wide array of outdoor activities.
Enjoy the start of 'pool season' at a high-energy pool party, go for a round of golf while the sun is high and shining, or even watch the cars race by at the annual DENSO Spark Plugs NHRA Four-Wide Nationals.
Read Next: Things to do in Vegas besides Gamble and 3 Perfect Days in Las Vegas
4. St. George (for Zion and Bryce)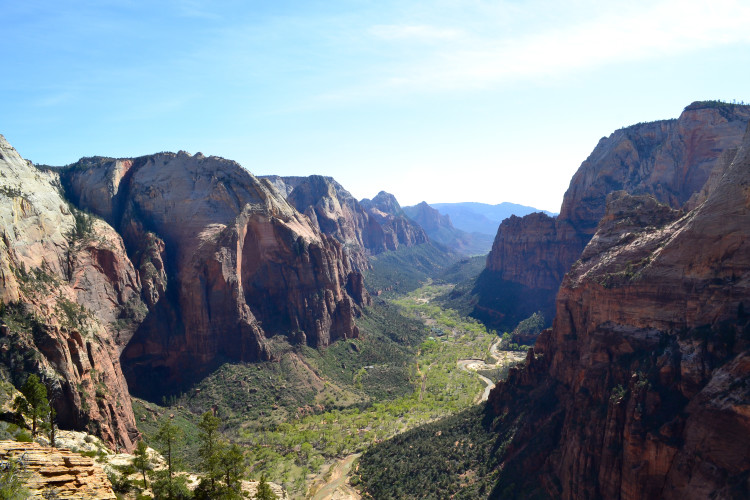 Home to some of America's most scenic national parks, St. George with its spectacular spring weather (highs of 81°F) is easily one of the best places to visit in April. If you're beginning in the city, Zion National Park is just an hour's drive away, and if you head directly from there to Bryce Canyon National Park it's only a further hour and a half journey.
Zion in April is a vast horizon of lush green flora, frolicking wildlife, and awe-inspiring natural beauty, and is definitely not one to miss out on. As for Bryce, April is when the snow has started to melt and the plants begin to sprout, providing perfect conditions to explore the rugged mountains and canyons.
Read Next: Hiking Angel's Landing in Zion, and Hiking the Hoodoos in Bryce
5. Newport Beach, California
California is famous for its beach towns and sandy coastlines, though not many can top the glorious surf-town of Newport Beach. During April, the tourist season is not yet in full swing and the weather is mild (averages of 64°F), making it the ideal time to peacefully explore the city without sweating like crazy.
Newport is brimming with countless picturesque locations just waiting for you to discover, so make sure to set time aside to wander the many, many, many, hotspots – be sure to check out the Balboa Pier, Balboa Island, Huntington Beach, Huntington Pier, and Crystal Cove State Park; each and every one is absolutely stunning.
6. Wilmington, NC
Found in southeastern North Carolina, Wilmington is the port city of your dreams and is without a doubt one of the best places to visit in April. Aside from wandering the boardwalk – which is lined with a myriad of sensational restaurants, galleries, and shops – April marks the month that the Azalea Festival rolls into town.
Founded in 1948, the Azalea Festival is an annual event honoring the local community and is celebrated via a lively street parade, bustling street fairs, captivating fireworks, impressive live musical performances, and a traditional pageant. If you want a taste of classic Carolina, then Wilmington is the place to be.
7. Washington D.C.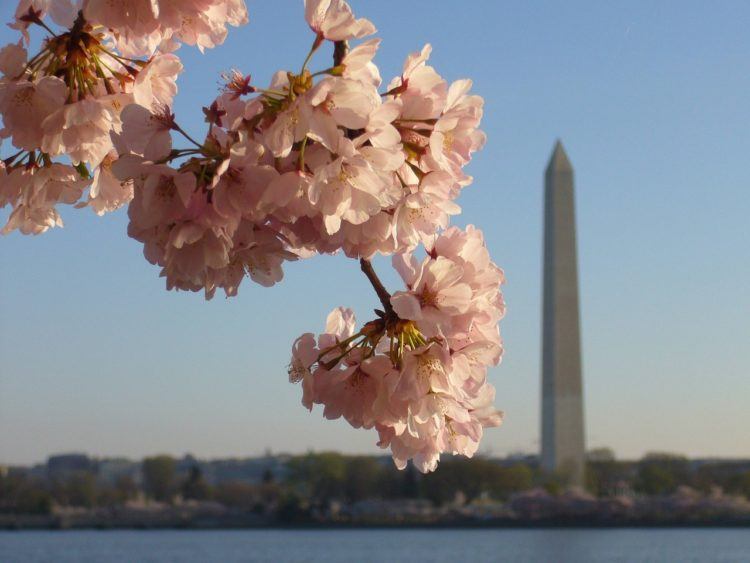 As the capital of the United States of America, Washington D.C. is a tourist hotspot all year round, though one month stands out from the rest; in late Spring, this central city comes alive with cherry blossoms, making it one of the best places to travel to in April.
The beauty of the cherry blossoms themselves are reason enough to make the journey, though the festivities surrounding this natural phenomenon make the visit all the more worth it. Particularly towards the start of the month, the bloom is celebrated via a parade, fireworks, and kite flying.
Read Next: 3 Days in Washington D.C. and Things to do in D.C.
8. Mt. Hood, Oregon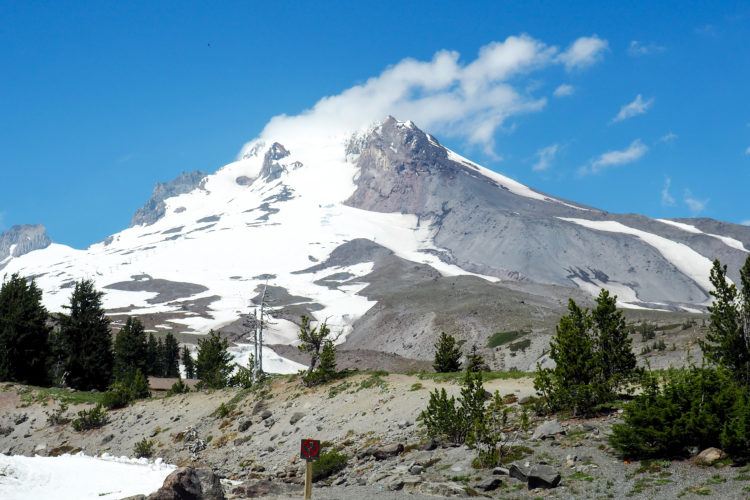 Standing just shy of 3500m tall, Mount Hood is Oregon's largest mountain and a hot-spot for snow sports. By the time spring rolls around, the snow on the mountain will be deep and perfect for skiing and snowboarding, making it one of the best places to travel in April to partake in these kinds of activities.
Around the mountain, you'll find multiple picturesque ski spots, including the Ski Bowl, Timberline, Mt. Hood Meadows, and Coopers Spur – you're spoilt for choice really, as no matter where you go the views will be stunning and slopes even better. It's a great weekend trip from Portland, and a must even for non-skiers/snowboarders (I mean, just look at that mountain and all).
9. Northern Arizona and Utah National Parks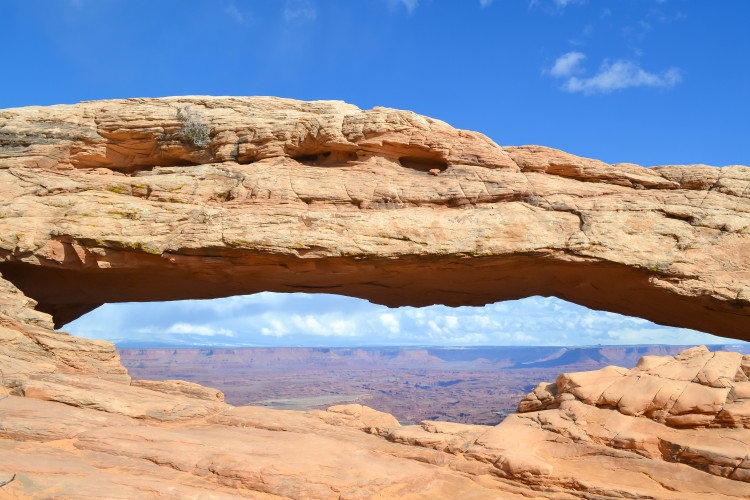 Utah and Arizona are home to some of the most breath-taking natural locations in the world, and – lucky for you – a whole lot of them are fairly close to each other. The close proximity of these national parks makes them popular spots on a scenic road trip, especially in April where the weather is ideal for outdoor exploration.
Along the way, you can stop by awe-inspiring locations such as the Grand Canyon, Petrified Forest, Saguaro National Parks, Zion National Park, Bryce Canyon, Capitol Reef, and Canyonlands – each and every area has its own individual features than make them beautiful, and while traveling you'll be exposed to such a unique array of natural wonders.
10. Florida Keys
Florida Keys' lovely weather and scenic coastline make it a wonderful contender for a spring-time road trip, where you'll just have missed the busy winter tourist season and can usually secure some pretty good hotel deals along the way.
With the freedom of a road trip, you can go where ever your heart takes you, but most start off in Key Largo (the entrance to the Florida Keys) and come to a conclusion at Key West.
Along the way, you can hit as many as the 44 islands as you wish to, with the option to stop and snorkel, chill at the beach, munch on seafood, work on your tan, and just generally unwind.
11. Augusta, Georgia
If you even remotely have an interest in golf, then the active town of Augusta is simply one of the best places to visit in April for you. Home to the influential Augusta National Golf Club, one of the most famous and exclusive golf clubs in the entire world, Augusta is the golfing epicenter of America and a must-visit for any sport-lover.
At the beginning of April each year, Augusta proudly hosts The Masters Tournament, one of the four major championships in professional golf – you have the chance to snag tickets for both practice rounds and daily tournaments, though you have to apply beforehand to do so (as I said, very exclusive). 
Best Places to Travel in April: International
12. Jordan
Found on the east bank of the Jordan River, Jordan is a scenic Arab nation brimming with deep historical routes and beautiful natural wonders. From April-May, the weather reaches highs of 75°F, which is much cooler compared to the sometimes unbearable summer heat. This wonderful weather creates ideal conditions to explore local historical sites, such as the unforgettable valley of Petra, Mount Nebo, and Dana Biosphere Reserve.
To top it all off, the previous winter months see a noticeable amount of rain, which results in the valleys and forests brimming with flora and vegetation by the time April rolls around.
13. Bhutan
Bhutan is truly one of the most unique places to travel to in the entire world; the rich history, fascinating culture, delectable local cuisine, and impressive terrains are undoubtedly like no other.
During April, the weather is favorable for hiking and exploring the local historical sites – and as the last Himalayan kingdom standing, Bhutan is not lacking in historical wonders to discover.
To further immerse yourself in the local culture, plan your trip around one of the many festivals that take place in April, such as the Rhododendron Festival that celebrates the flowers blooming, Domkhar Tshechu that commemorates the birthday of the iconic Guru Rinpoche, and the Ura Yakchoe that honors the future Buddha Maitreya and the unforgettable journey into the center of Bhutan.
14. Japan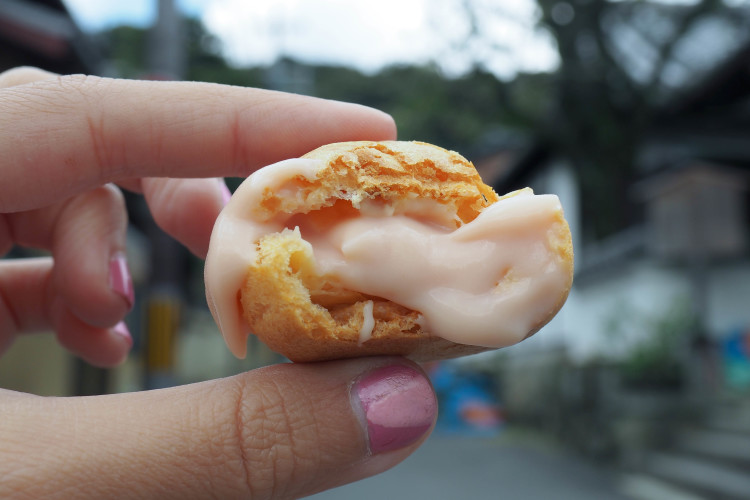 April is a month of celebration in Japan, where the cherry blossoms bloom and the entire country practically vibrates with enthusiasm. All throughout Japan, festivals and celebrations take place to honor the cherry blossom season, where the streets are taken over by traditional dance shows, dazzling parades, and delicate flower petals.
Though, you can create your own personal cherry bloom celebration with nothing more than a tarp and a few nibbles to snack on, simply perch yourself down in one of Japan's many picturesque parks and admire the beauty around you. 
15. The Netherlands
The Netherlands is notorious for its vast and colorful tulip fields, and there's no better time to frolic in the flowers than during April. All throughout the month, the tulip season is celebrated, and there's no better place to relish in the festivities than Amsterdam's Tulip Festival.
85 locations near the city center are blooming with Tulips, though if you can only visit one it would have to be the Keukenhof, otherwise known as the Garden of Europe. Here you'll find endless rows of every color of tulip imaginable, and in the gardens approximately 7million bulbs are planted each year.
16. Panama
Panama faces one of its warmest and driest seasons during April, where the sky is clear of any stormy clouds and temperatures linger between 77°F-91°F.
If you're wanting a relaxing tropical holiday, Panama can fulfill all your dreams, though if you desire a little more action then this Central American country can certainly provide it.
For 10 days each April, Panama hosts Feria de Las Orquídeas, a famous local fair that shows off more than 150 varieties of orchids. Though the event isn't just all about flowers, as during the night the Feria is celebrated via live concerts and dancing.
17. Morocco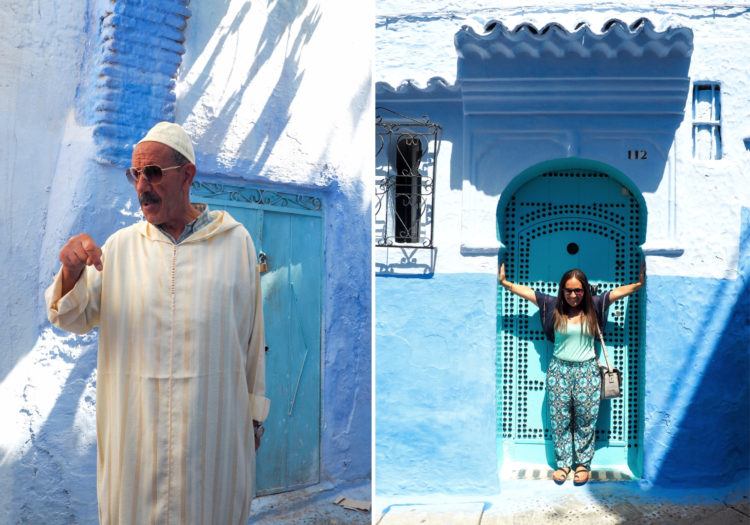 Morocco in April is a wonderland of dusty deserts and snowy mountain tops, marking a time where the weather is much cooler than the scorching summer season and busy tourist crowds are beginning to thin out.
The pleasant climate provides ideal conditions to explore the expansive Sahara Desert. Merzouga is always a wonderful starting point for any desert expedition. During April you even have the chance to attend the International World Music Festival of Merzouga before beginning your sandy adventure.
Alternatively, if you're not a big fan of the desert, you could hike the Atlas Mountains.
18. Perth and Western Australia
April marks an incredible time to venture down to Western Australia, where the weather is beginning to cool down after the scorching previous months (highs of 78°F) and the peak tourist season is coming to an end.
If you're just wanting to hit one Western Australian city, Perth is your top contender; hotel prices are cheaper, the beaches quieter, and the weather is perfect for watersports. Perth is riddled with scenic surf spots, so there's really no better time than April to embrace your inner Aussie' by hopping on a surfboard and catching a wave.
19. Maldives
If you've got your heart set on a perfect beach vacation where the sun is blazing and sand is warm between your toes, then the Maldives is the tropical paradise of your dreams. Sure, it's anything from cheap, but it's high up there on my bucket list.
Every day you'll wake up to the clearest sky you've ever seen and face temperatures of over 80°F all day and all night – if you want a warm holiday, there are no better places to visit in April than this glorious island. Aside from working on your tan on one of the various beaches and frolicking in the Sun, April is the perfect time to snorkel, canoe, and paddle board.
I hope this helped you figure out where to go in April! Which spot are you hoping to visit next?!