On our road trip throughout Utah and northern Arizona, we only had one day to see all that Bryce Canyon had to offer. Thankfully the park is on the smaller side, so we were able to see and do so much in such a short period of time. Unlike Zion (where we only had time to do one hike – the difficult, but extremely rewarding Angels Landing), we ventured throughout the entire park, stopped at all of the viewpoints, ate a leisurely lunch at the Bryce Canyon Lodge, and then hiked down to the hoodoos.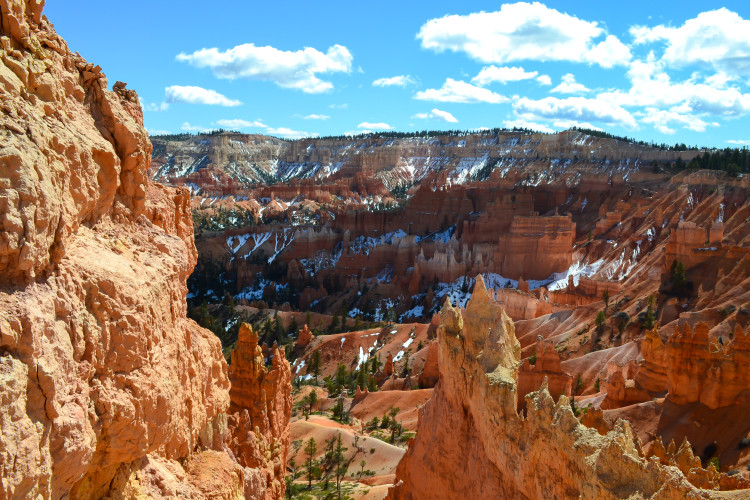 At the beginning of our hike – before I realized how taxing it would be both mentally and physically!
Hiking Queens Garden and the Navajo Loop Trail
This 3.5 mile hike is hands down the best way to see the hoodoos up close and personal! We started at Sunrise Point (see all the viewpoints here), worked our way down to the canyon floor, and saw the most spectacular formations in the park! If you do nothing else at Bryce Canyon, do THIS! I cannot stress enough just how amazing it was. Spectacular vistas and sites around every single turn (and there were lots).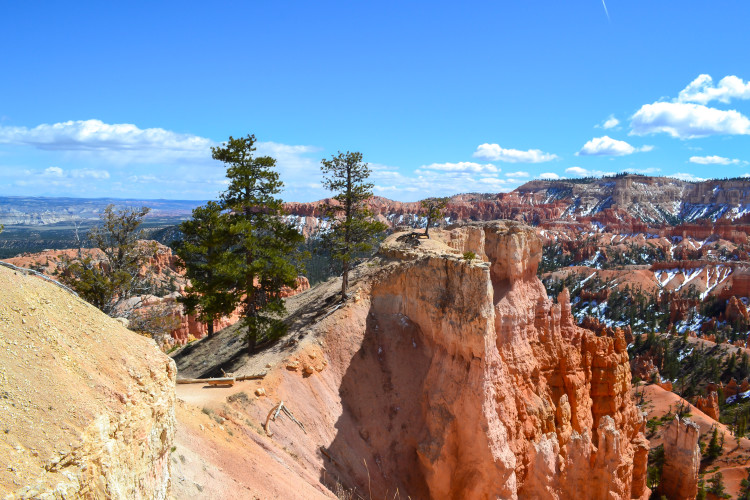 He thinks it's funny, but I freak out every time he does this!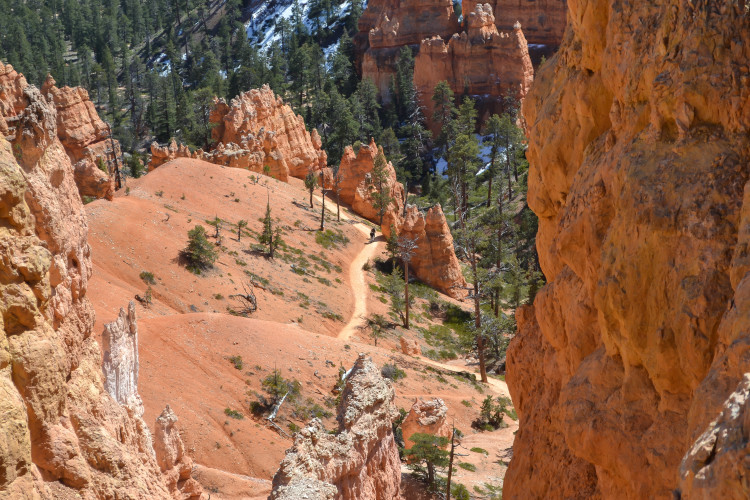 It was the ultimate hoodoo heaven!
Queens garden was one of the most spectacular parts of the entire hike. We were surrounded by hoodoos on all sides, and were able to look up at them from their bases. Talk about crazy. These were the photos I was most excited about. I took photos from every angle, at any (and every) instant, and they were all out of this world. The scenery changes so fast it's downright difficult to put the camera down!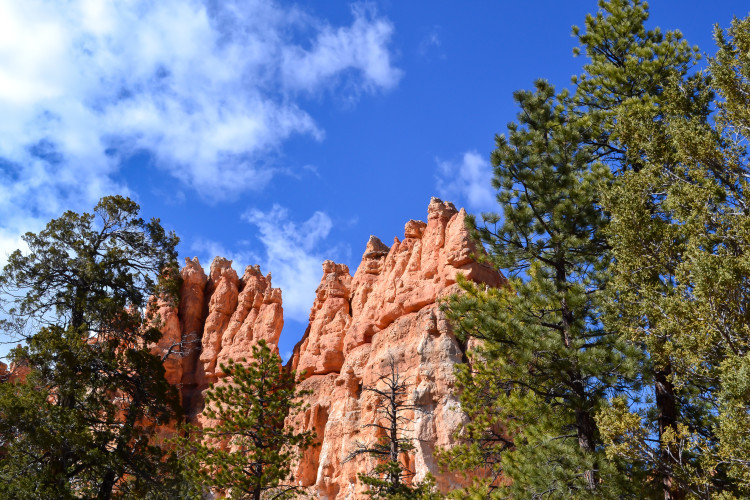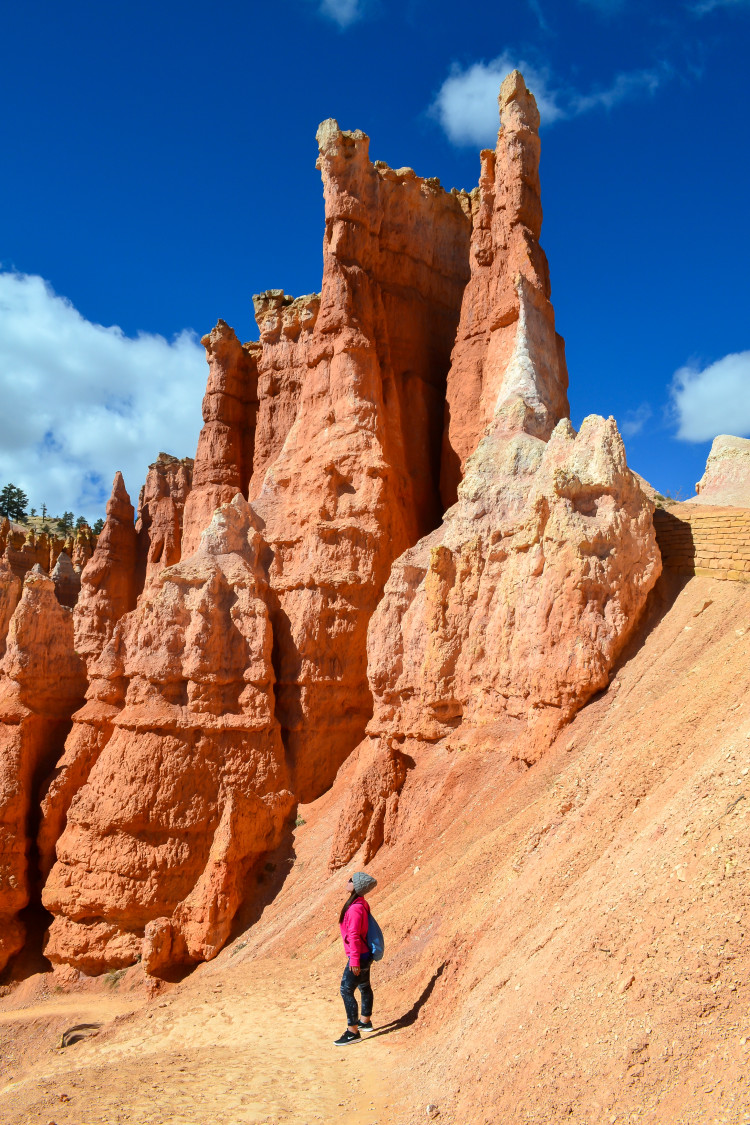 And then we were forced to head back up.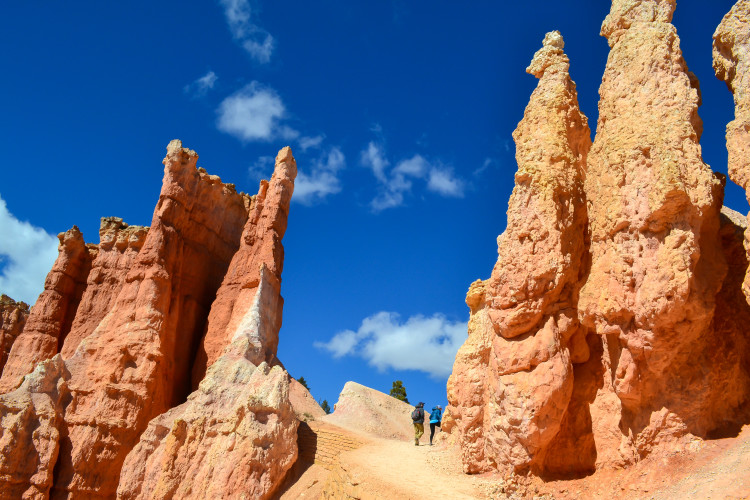 Thankfully the views didn't stop during our ascent!
What goes down must come back up…..thankfully there were lots of switchbacks, but it was still pretty tough! Possibly because we were tired from hiking Angels Landing in Zion National Park the day before! The final ascent lead us back up the Canyon Rim to Sunset Point, and we were awarded yet another (fantastic) view of the canyon.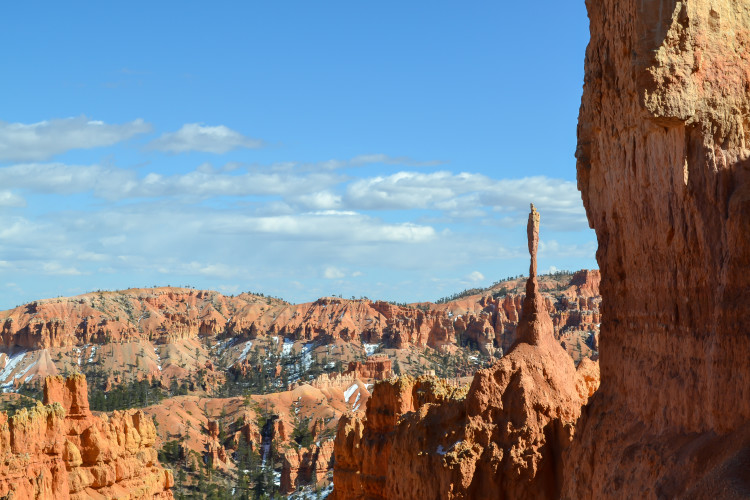 Some last views before finishing the hike. GORGEOUS!
Of course when we finished we learned that we had done the hike backwards (aka the hard way!), but I think I preferred it this way due to the less amount of people we shared the trail with. If you're looking for a tad easier time, start at Sunset Point, hike down the Navajo Trail (much steeper) and then up Queens Garden (less steep). But be sure to look behind you a lot, as this is where all those fantastic views are! Bring water and some snacks and you'll be fine either way!
What's the last hike you challenged yourself on?