Since moving to the city a few short months ago, I soon realized that the city has so much more to offer than I initially thought. More mountains to climb, more beaches to play in, more sights to see.  I'll sure have fun crossing these items off my list!  Anything else I should add to my San Francisco bucket list?!
"san francisco has always been a dreamer's city; a far-flung city perched on the edge of the sea where far-fetched fantasies have a way of catching hold and hatching into reality."
First time to the city?  Check out The First Time Visitors Guide to San Francisco.
[divider style="bold" title="" text_align="center"]
San Francisco Bucket List:
HIKES
Mount Tamalpais
Point Bonita Lighthouse ✓
Coit Tower
The Stanford Dish ✓
Palo Alto Foothills ✓
Alamere Falls
Lyon Street Steps
Dips Trail (Muir Woods)
Los Gatos Creek Trail
Mt. Diablo
Marshall Beach Coastal Trail
Purisima Creek Redwoods ✓
Montara Mountain
Gray Whale Cove Trail
Muir Beach Lookout ✓
Mount Davidson
Hike to the highest spot in Angel Island
Grizzly Peak
Stonewall Panoramic Trail
Inspiration Peak
[divider style="thin" title="" text_align=""]
SIGHTS
Whale watching cruise
iFly indoor skydiving ✓
Visit the Buffalo in Golden Gate Park
Cal Academy – make sure to see the planetarium
Have a Bonfire on Ocean Beach
see the sailboats in the Marina District ✓
Outside Lands Music Festival (Golden Gate Park in August)
Billy Goat Hill Park (swings with view of whole city)
Mosaic Stairway ✓
See Alcatraz at Night ✓
walt disney museum
See a Giant's Game at AT&T Park
Take a tour of AT&T Park ✓
exploratorium
visit SF MoMA
Ferry Building (samples!!!) ✓
take my little nephew to the SF Zoo ✓
Palace of Fine Arts ✓
de Young Museum
walk across the golden gate bridge ✓
go horseback riding on the beach ✓
yoga on the labyrinth at grace cathedral
yerba buena gardens festival
Eat too much at the Ghirardelli Chocolate Festival
Fly Kites on Chrissy Field
Go paddle boating on Stow Lake
Drive the 49-Mile Drive
Take the ferry from San Francisco —> Sausalito
Take a Picture with the Facebook "LIKE" Button ✓
Oakland Temple with View
Fort Point ✓
See the elephant seals in Año Nuevo State Park ✓
play tennis in golden gate park
Grand View Park
See the Fireworks in the City on New Years Eve
Witness the Sunset on top of Twin Peaks ✓
[divider style="thin" title="" text_align=""]
EATS
Flour & Co.
Happy Moose Juice
Sexy Soup Food Cart
Fog City Diner ✓
Tour It's-Its ice cream sandwich factory
Eating Tour through Berkeley's "Gourmet Ghetto"
Sourdough Class at La Victoria's
Mama's
Eat a burrito in the Mission ✓✓ || never enough
Bacon Bacon
Mozzeria SF
Thai food with Sunshine
Cliff House ✓ || the popovers are amazing!
TOWN ✓
Refuge ✓
[divider style="thin" title="" text_align=""]
TREATS
Twirl and Dip Ice Cream Truck
Bi-Rite Creamery (a must for your San Francisco bucket list!) ✓
Golden Gate Bakery
Tartine
Nosh This
Smitten Ice Cream
Ice cream sundaes at Ghirardelli Square ✓
Cream Puffs at Beard Papa ✓
Get Chinese Mai Tai's at Li Po Cocktail Lounge ✓
Chile Pies and Ice Cream
Dynamo Donut and Coffee
Cruffins at Mr. Holmes Bakehouse ✓
The Loving Cup
Fortune Cookie Factory
Have drinks at the Ritz Carlton in HMB ✓
Cowabunga Creamery ✓
CREAM ✓
[divider style="thin" title="" text_align=""]
DAY/WEEKEND TRIPS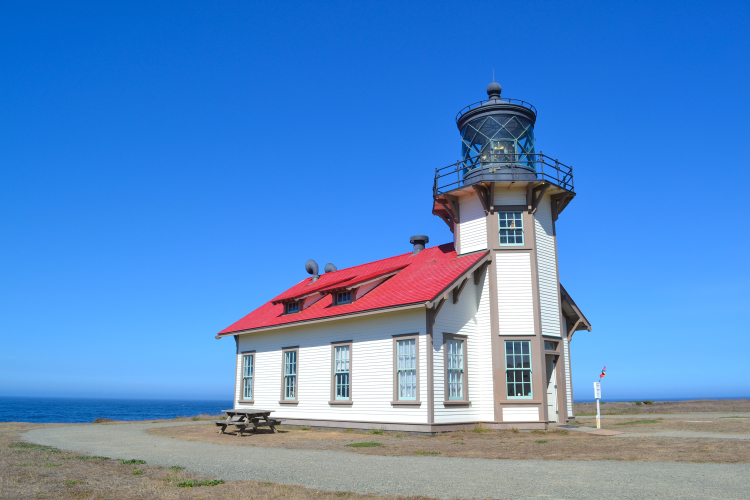 Tiburon – go bike riding around the island
explore Berkeley
Angel Island
Los Gatos ✓
Sacramento ✓
Point Reyes National Seashore – Tomales Bay Oyster Farm/Point Reyes Shipwreck _ /✓
Go horseback riding on the beach with ricochet ridge ranch
Jelly Belly Factory
Moss Beach/Fitzgerald Marine Reserve
Pescadero ✓
Pacific Coast Highway (Mendocino – Big Sur) ✓
Fort Bragg (glass beach) ✓
Big Sur ✓
Morro Bay Beach / Hearst Castle / Elephant Seal Vista Point (San Luis Obispo)
Felton (near Santa Cruz)
Monterey whale watching in summer/fall months (april-november)
17 mile drive ✓
Hot air balloon ride in Napa ✓
Half Moon Bay // Pumpkin Festival // Ritz Carlton HMB
Capitola by the Sea
Davenport
Stay over at Pigeon Point Lighthouse
Gilroy Garlic Festival
Zipline in the Santa Cruz Mountains
Visit Lake Tahoe in the Winter ✓ and Summer ✓
[divider style="thin" title="" text_align=""]
For more items to put on your San Francisco bucket list, check out: