Heading to California and looking for the best day trips from San Diego?! Keep on scrollin', my sun-lovin', beach babe – you'll find some of the best day trips from San Diego below!
Since moving to California, I've explored a great deal of the state (Lassen National Park, Yosemite in the summer AND winter, Napa, Santa Cruz, Mendocino, Santa Barbara, Hearst Castle, Russian River, Los Angeles multiple times, etc, etc), but haven't yet made it down to San Diego! Trust me – I've been dying to go, but for some reason haven't quite found the time to add it to my insane travel schedule (check out my 2017 year in review to see what I mean).
Because of this, I've asked my friend Angelica from Good Trip Bad Memory, a local San Diegan, to share with us her favorite day trips from San Diego!
San Diego's nickname is "America's finest city," but sometimes the best part is getting out. In a single day, you can enjoy sunny beaches, green mountains, and expansive deserts, and visit sleepy suburbs, small towns, theme parks, and vineyards along the way. Have you mostly explored the area and are looking to venture further? If so, here are some of my favorite day trips from San Diego.
But first, a few pre-travel tips!
How to get around San Diego
To get around like a local San Diegan, you need a car or car rental. Public transportation for the most part is terrible, and only particular neighborhoods themselves tend to be walkable- not traveling between them. If the high speed Southern California roads scare you, you could always Lyft or Uber, but without a car, staying within the city (let alone doing day trips) is hard.
Note: Of this list, Disneyland is the only place you can get to easily without a car. If interested, you could take the Pacific Surfliner train from downtown San Diego to Anaheim, and then there's a free shuttle from Anaheim's train station to Disney.
Where to stay in San Diego
If you do get your car, staying anywhere can be easy because there are freeways everywhere. If you want to be by the beach and relax, La Jolla is your area. If you want to go to the beach and party, check out Pacific Beach. If you want more of a hipster neighborhood, check out North Park. If you are looking for LGBTQ friendly, the whole city is, but Hillcrest is the district for you. Downtown of course is in the middle of everything and it's easy to get around from, but I prefer the neighborhoods since they have more of a personality.
When to go
If your image of San Diego is sunny skies, DO NOT go during May or June! These months are known as May Gray and June Gloom, because every morning is filled with the most depressing thick clouds (and this is coming from someone who used to live in Seattle).
Otherwise, the temperature all year is usually pretty stable between 65-75°F in San Diego itself, but as you go more inland (which most of these day trips do), keep in mind that you'll be away from the coast so the temperatures will vary greatly. Even if San Diego is 75°F, inland areas can go past 100°F! So for these trips, I would recommend not going in the summer to not only avoid the hot weather but also to avoid the crowds of other tourists and locals on summer vacation.
Important things to pack
Related to the above, make sure to pack layers so you'll be prepared for wherever you go. People are very casual here but still somehow look like models, so bring whatever you want. If it's fashion forward but in a relaxed way, you'll fit right in. Also, open toed shoes are very common (flip flops, wedges, sandals, etc) in the city, but if you'll be walking a lot, shoes like Vans are also common and comfy.
Now that you're prepared, let's get started on some fun-filled San Diego day trips!
Day Trips from San Diego
1. Beer Tasting on the Hops Highway
San Diego and the best craft beer you'll ever have in your life go together like peas in a pod. There are amazing breweries all over the city, but if you drive about 35 miles north of downtown to I-78, you can find dozens of breweries and taprooms across different cities right off of this highway- so much so, that it has been nicknamed Hops Highway.
San Diego's official website has a sample tour of breweries you can try out, and this website dedicated to craft beer in San Diego lists out virtually every other brewery on that highway if you want to try more from the other breweries. Just make sure you have a sober driver if you do this, or make sure to go as part of a tour so they can drive you.
2. Wine Tasting in Temecula
Beer not your thing? If you drive about 60 miles north of San Diego, you'll hit Temecula, a smaller city known for amazing wine, huge vineyards, and alcohol packed wine tours. Temecula Valley is almost like Napa Valley for Southern California.
I personally am not sophisticated enough to tell the differences between wines (well, beyond red, white, and rosé), so I actually choose wineries here based on which have the most interesting Groupon because there are a ton! Some of the Groupons/wineries offer food in case you want snacks or are traveling with someone who doesn't drink but still wants to enjoy the cute wineries.
And if you've got more time and are looking for something somewhat thrilling to do in Temecula, you can even take a hot air balloon ride over the vineyards! Editors Note: I flew in a hot air balloon in Napa Valley and it was fantastic!
3. Living Out Your Childhood in Disneyland
You might be thinking that you're too old for Disneyland, but honestly the park is fun no matter what age you are. If you want calmer, more "movie-like" rides, Disneyland itself is perfect, and if you want something more adrenaline inducing, check out their next door neighbor park California Adventure.
You might also be thinking that you hate theme parks because the food is terrible, but Disneyland has secret amazing and/or cute food gems that their website and popular food websites have documented. Also note that these change based on the season or whatever special event they have going on, so do a little research before going.
If you're still not convinced that visiting Disney is awesome and are looking for a cheaper theme park with more intense roller coasters and better fried chicken, check out Knott's Berry Farm. This theme park used to be a farm and is close to Disney so would make about the same day trip from San Diego.
4. Food Adventures in Orange County
If you watch American early 2000s TV, Orange County may bring images of rich beautiful blonde people and one rich beautiful brunette. But Orange County through my eyes is full of amazing Asian food. A day trip from San Diego to Orange County takes you from a Cali-Mexican food paradise to an Asian foodie paradise.
Some big name places you can enjoy include Din Tai Fung for their soup dumplings and Boiling Point for fancy hot pot. Even more exciting is that there are a lot of local small and delicious places fusion and authentic restaurants due to the large Asian population. Last, a lot of the highly instagrammable trendy dessert places are from or in Orange County- unicorn milkshakes, rose puffle cone ice cream, light bulb bubble tea, etc.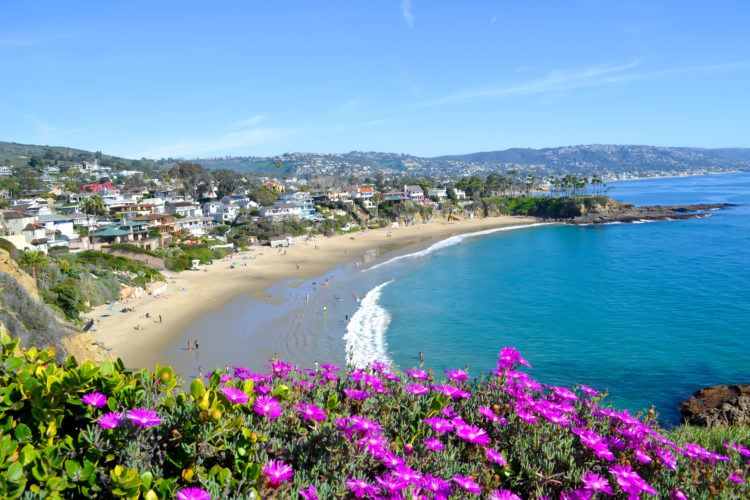 And plus, Orange County's beauty is enough for any San Diego day trip!
5. Supporting Animal Rescues in Alpine
Did you love San Diego Zoo and Safari Park? Or do you love animals but hate seeing them in zoos? Check out Lions, Tigers, and Bears in Alpine, ~40 miles from San Diego.
This is an animal rescue for exotic animals that offers educational tours to the public on certain days. You just need to reserve your spot online before going, then prepared to be wow'd and educated.
If you want to stick around the area afterwards, Alpine is close to the mountains so there are hiking opportunities and even if hiking isn't your thing, being in the mountains is a nice escape from the city.
6. Playing Local Tourist in Julian Mountain
Julian is an old gold mine town that a lot of local people take day or weekend trips to. Similar to Alpine, it's an escape from the coastal San Diego city to tree covered mountain town. Julian is especially nice if you're into shopping local stores- there's a lot of locally made food and also trinkety souvenirs.
Last, they're known for their apples and apple pie which are serves all year round but are especially delicious during apple season (the fall).
7. Hiking in the Anza Borrego Desert
This is another great escape from the city since the desert is in the middle of nowhere and everything is quiet and calm. One of the day trips from San Diego if you're looking to get away from it all, for sure! There are a ton of hiking trails here since it's California's largest national park- just make sure you stay prepared with a lot of water. After a hike or two, you can check out the town, which is small but full of art stores. Speaking of art, along the drive you may notice that there are crazy animal sculptures throughout the desert. There are usually dirt roads you can pull into to see these closer.
Even though this post is about San Diego day trips, if you end up visiting at night, you can see some of the most stunning views of the stars. In fact, the park is an official night sky community, meaning they actively maintain the lights at night to keep it dark.
8. Off-roading in Ocotillo Wells
If you want a more intense trip to the desert, check out Ocotillo Wells. This area is popular for its ATV and dirt biking opportunities- which is a really fun and unique way to explore the land. This is right next to the Anza Borrego Desert, but is a day trip in its own right because of how long you'll want to spend riding around. A lot of places offer all day rentals, and remember to wear long, breathable clothes.
Similarly, you should remember to bring enough water here and also there are amazing views of the stars if you happen to stay the night.
9. Two for one trip to Los Angeles
This is a bonus because there are way too many things to do in Los Angeles to fit a day trip. Maybe you could see a district or try a specific set of restaurants or go to a couple of museums in a day, but if you take a day trip to Los Angeles, you will likely be wishing you had more time there (and also because even though it's only 100 miles from San Diego, the traffic will eat up a lot of your day).
Los Angeles has a completely different vibe than San Diego, so it really feels like you're in a new place. For a day of food, I would recommend hanging out around Grand Central Market, where you can try a lot of different things at once, and for a day of cool art and cute pictures, I would recommend going to one of the many museums. If you'd like another theme park, Universal Studios is right there.
10. Traveling abroad to Baja California, Mexico
And last, this is a bonus because I haven't done it yet so technically I can't vouch for it. But miles-wise, Mexico would make a closer day trip from San Diego than anything here because the border is just 20 miles away! I've heard from longer time San Diego residents that the coastal cities in Baja California like Rosarito and Ensenada have great surfing, scuba diving, and tasty seafood.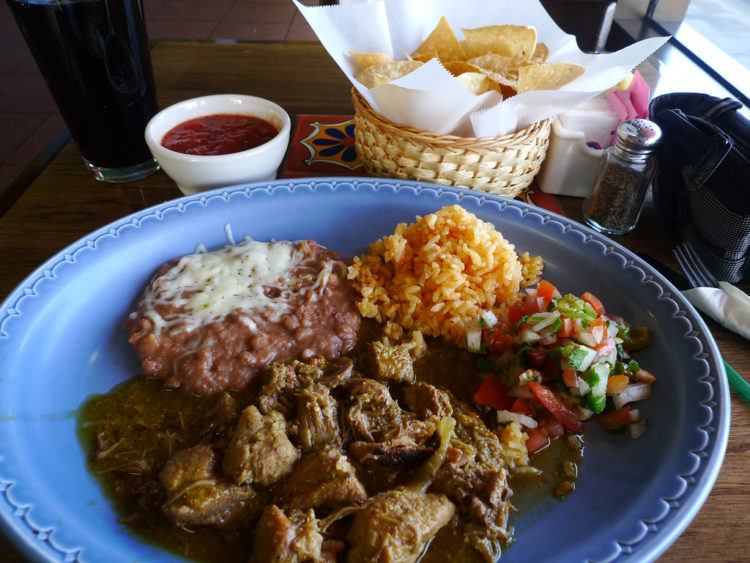 And there you have it- the best day trips from San Diego! Hopefully these help you as you explore not just the city, but also the awesome activities around!