Heading to Iceland in the near future and looking for the best day trips from Reykjavik? Welcome, my nature-obsessed friend, you're in the right place!
Iceland is the ultimate trip for any nature enthusiast. When I spent a week in Iceland last June, I saw more stunning scenery in those few days than I had ever in my life. And I've been to some pretty rad places, Santorini, Hawaii, Japan, Utah, you name it. Out of all the countries I've visited thus far (35+), Iceland definitely wins for dramatic landscapes and out-of-this-world vistas.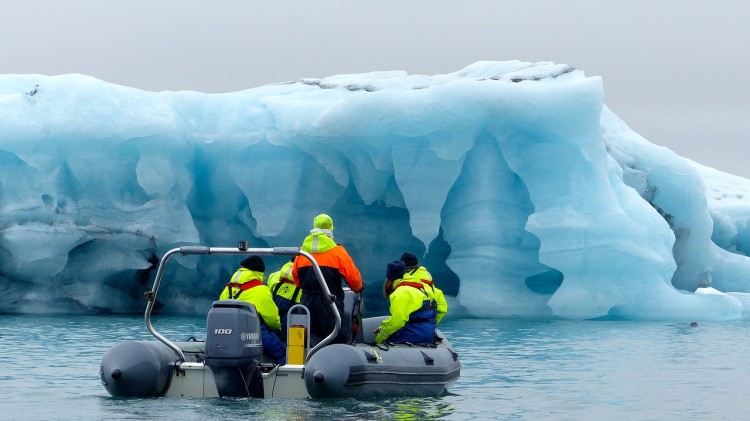 If you're looking for an easy, yet adventurous trip to Iceland, base yourself out of the capital city and sign up for a few of the day trips from Reykjavik listed below. Iceland day trips are super safe and easy, and absolutely wondrous if you don't feel like driving yourself (especially useful in the snowy weather).
Reykjavik is such a fantastic capital city because there are so many things to do just outside of it! It's amazing to me that only 10 minutes from Iceland's capital you can find yourself deep in the heart of beautiful nature. So don't be shy and definitely don't spend all your time in Iceland's capital – make sure to take a few day tours from Reykjavik in order to see all the beauty this country has to offer!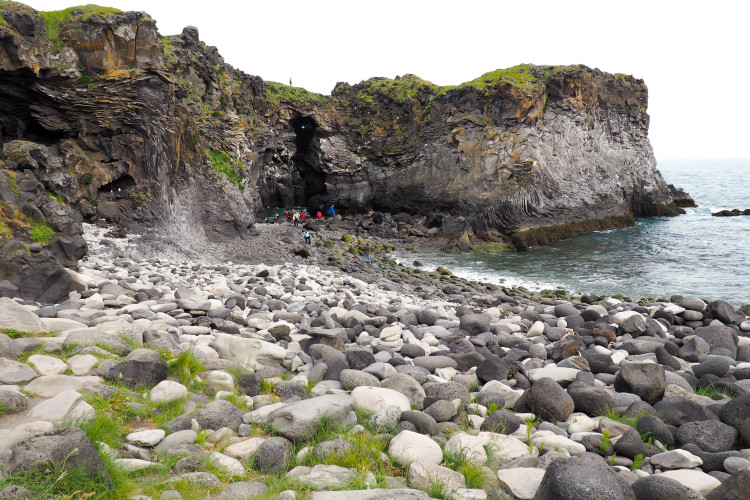 So if you're planning a trip to Iceland soon, make sure you take a few of these day tours from Reykjavik! Most of these Reykjavik day trips can be done by either renting a car yourself or by booking yourself on a bus tour, which is not as horrible as that may seem. Bus tours ensure you see all that you can, with minimal planning on your part! By joining some group day trips from Reykjavik, you can easily see so much of the country without worrying about gas, snow, or icy roads. #winning!
So without further ado, here are some the most popular day trips from Reykjavik.
My Favorite Iceland Day Trips
1. Golden Circle
The Golden Circle consisting of Þingvellir (Thingvellir) National Park, Geysir Geothermal Area, and the Gullfoss waterfall is a super easy day trip from Reykjavik! Not only will you see these amazing spots, but along the way, you'll see lots of Icelandic horses, rivers, and otherworldly landscapes.
We like to throw in the Kerid Crater into the mix because it completes a circle, and this way you won't have to drive back the same way that you came. The driving time for the entire trip is about 3 hours and you can spend anywhere from 15 minutes to 1 hour + on each stop. You can definitely head out of Reykjavik after breakfast, drive to all the stops on the Golden Circle, and come back for dinner.
You can hike, dive, and horseback ride at the Þingvellir (Thingvellir) National Park. On the hike, you will see historical sites like an ancient assembly site and a gushing waterfall (you'll notice a trend in Iceland – there are lots of waterfalls to be seen).
You can stay for a short while and admire the views at the lookout points and/or go for a short walk to get the feel of the park (about a 15 minute excursion), or you can basically spend an hour or two here exploring to your hearts content! Out of all the stops on the Golden Circle, this is the stop where you can spend the most time.
The Geysir is about an hour away (the longest stretch of driving) from Þingvellir (Thingvellir) National Park. Don't forget your raincoats! Especially on a windy day, you will undoubtedly get splashed and wet. Some geysers are more active than others, but don't miss the most active one which erupts every few minutes or so. Just look out for the crowds of people and you know you're waiting for the right one.
Gullfoss is only about a 10 minute drive from the Geysir, and it's one of the most gorgeous waterfalls I have ever seen. There is also a restaurant and cafe there for any hungry mouths. If you want to eat out for lunch during your Golden Circle day trip from Reykjavik, this would be the place. Otherwise, we packed our lunch for this trip, and in Iceland in general to save money.
The final stop is the Kerid Crater. It's about a 45 minute drive from Gullfoss and there is a gas station in between, if you need to fuel up or get some snacks. You can pay the entrance fee and walk around this crater lake, but you can also see it right where you park.
You can visit all these places by driving on your own, or by joining a tour.
Recommended Golden Circle tour here (the exact one I took). Read More About the Golden Circle.
Either way, you can't leave Iceland without seeing this trifecta (4 if you include Kerid) of landmarks! – Henry and Andrew's Guide
2. Blue Lagoon
The Blue Lagoon is probably the image that pops into most people's minds when they first think of Iceland – and for good reason! Just look at it below!
Visiting the Blue Lagoon is on everyone's bucket list when planning a trip to Iceland. Soaking in the milky blue waters is a wonderful way to de-stress and say goodbye to any worries you may have- all while keeping you warm in the weird Iceland weather and doing wonders for your skin!
The lagoon is spread out with enough room for everyone (especially now that they began limiting the number of people using it at once), and be sure to explore the different parts. Swim up bar included! You'll find pots of silica mud to slather on your face and body in numerous parts of the lagoon – I slathered up twice! Makes for super fun photo opps!
Timing is everything: Visit the lagoon later in the day if you can. Most think that visiting the lagoon in the morning will result in less crowds- but if everyone thinks this way – the opposite will actually be the reality! We visited around 5pm and found the Blue Lagoon to be surprisingly emptier than we initially thought!
And make sure to pre-book your visit: It's actually mandatory to book in advance now. I booked about a week and a half prior to visiting the Blue Lagoon, but I highly suggest you book as soon as you know your intended dates as there were slim pickings for me.
3. South Coast of Iceland
A day trip along Iceland's south coast is a fantastic way to see a great many of Iceland's most popular and well known attractions. From waterfalls to plane wrecks, cute fishing villages to vast black sand beaches. Iceland's south coast has something for everyone.
Starting from Reykjavik, the first major highlight you'll come to is Seljalandsfoss, a waterfall you can actually walk behind. Don't miss the hidden waterfall nearby, Gljúfrabúi, which many first timers to Iceland don't realise is hidden in a canyon just a short walk away.
After Seljalandfoss, continue east along the 1. where you'll come to Skogafoss, another one of Iceland's impressive waterfalls. This one you can enjoy from close to the crashing base, or you can hike up to the top for impressive views. There's also a museum near here, the Skogar museum, if you want to learn a bit about local history.
Next, return back on the 1 and continue east. If you feel like a bit of a walk, you can stop at the Sólheimasandur Parking area, and hike out to the beach here. As well as a gorgeous black sand beach, there's a crashed DC-10 plane wreck on the beach here which is very photogenic.
Finally, the last eastwards stretch of the 1 will take you to the town of Vik. Just before Vik is the turn off to Reynisfjara Beach, where huge basalt columns meet the black sand beach. Another must-stop photo opportunity. Finally, you can press on to Vik, the most easterly stop on today's tour, before turning back for Reykjavik.
On your way back to the city, you might want to take a detour to take in some of the cute fishing villages of the south coast – at Selfoss, head south to either Eyrarbakki or Stokkseyri. These are well worth the detour to explore, and you could even continue further west along the coast to Standakirkja if you wished, where there's a lovely old church to photograph.
The trip along the south coast can be done in a number of ways. There are many tour operators offering day trips along the south coast from Reykjavik to choose from, which is recommended if you feel like having a more leisurely day without any necessary driving.
Recommended South Coast of Iceland Tour here.
Alternatively, you can always hire a car and do the trip at your own pace. If there are between 2 and 4 of you, this can be one of the most cost effective options, as you can split the rental and gas costs. – Finding the Universe
Lesser-Known Day Trips from Reykjavik
4. Jokulsarlon Glacier Lagoon
Jokulsarlon Lagoon is by far one of the best places to visit in Iceland, and it is possible in as a day trip from Reykjavik! The lagoon is well-known for the icebergs slowing floating through it and out to sea. They come from the surrounding Breiðamerkurjökull Glacier, and there can be more or less depending on the time of year you visit.
To reach Jokulsarlon you need to travel along the ring road eat of Reykjavik. Although Google maps might tell you that it takes 5 hours, you should definitely build in extra time to see the many sights along the way. Leave early in the morning so you can stop at Seljalandsfoss and Skogafoss at the very least. Vik is a good halfway point to stop for something to eat or fuel up, since the towns and petrol stations will be fewer and further between after this.
If you travel in the summer you'll have plenty of daylight to reach the glacier, where you'll likely spend at least an hour marvelling at the icebergs in the lagoon and on the nearby beach, and taking plenty of photos. Just remember you have to drive 5 hours back again! In the winter, from as early as October, the journey will be much slower and the daylight less, and I'd actually recommend a stopover for the night.
The nearby Fosshotel Glacier Lagoon is a great option to allow you to visit at sunset or sunrise when the light over the lagoon is truly magical.
You can take the pressure off driving yourself by taking a day trip to Jokulsarlon from Reykjavik with a tour company. They're also long at around 14 hours, but at least you can sit back on the bus and relax! Waterfall stops are usually included, as well as a stop at Vik.
Recommended Glacier Lagoon Tour here.
I truly can't express how beautiful and tranquil the view of Jokulsarlon Glacier Lagoon is. It's a once in a lifetime experience, especially since it changes every day, and even every hour! – Migrating Miss
5. Snorkeling at Silfra
Snorkeling Silfra is the absolute highlight of any trip to Iceland (and if you have your PADI license you can actually dive the fissure instead!)
Silfra is a crack between two tectonic plates, which is where you'll be swimming! The plates in question are the North American and Eurasian plates and is located in the Þingvallavatn Lake in the Þingvellir National Park in Iceland. The National Park is only just outside of Reykjavik, the capital city of Iceland and takes about an hour by minibus to get there.
Silfra has the most crystal clear and clean water you have ever seen – and you can actually drink it. Although there is barely any wildlife (fish) in the actual crack between the plates, the water is so ridiculously clear you can see for miles beneath you, looking at the rocks and wondering about their story. And because of this, you'll see a dramatic display of blues and greens under the water.
Beware – it is freezing cold before you get in the water, and even colder when you get in, but this is a day trip from Reykjavik not to miss. And don't fret, the tour companies give you waterproof dry suits and wet suits which completely cover your body so you don't freeze to death.
You can book the snorkel trip online with any of the tour operators who work in Iceland. They will usually pick you up from your hotel and take you right to a car park where you get dressed into your snorkel gear and hop in the water across the road. The whole trip takes a few hours, and if you go in the morning you can be back for lunch.
You need to try this trip! Where else in the world can you swim between two tectonic plates, while drinking the water you swim in? – Meldrums on the Move
6. Landmannalaugar
One of my favorite day trips from Reykjavik was to Landmannalaugar. Landmannalauger is referred to as "The people's pools" in the heart of Iceland's southern Highlands. The area is at the edge of a lava field and looks out of this world. Perhaps that's why a number of Hollywood films have chosen Landmannalauger for their unearthly settings; you might have even seen the spot in some movies!
To access Landmannalauger you must have a four-wheel drive vehicle or take a day tour from Reykjavik. If you decide to drive yourself, you'll have to double check with your rental company if you are even allowed to drive there as many ban "F" roads. Many of these F roads run through the middle of the country and are not in great condition. We didn't have a four-wheel drive vehicle so decided to go on a private tour from Reykjavik in order to access Landmannalauger.
I highly recommend a local guide since they know the roads and hot spots to see in this huge area. Plus it's one place you don't want to get stranded with a flat tire in – weather can be absolutely brutal and quite unpredictable to say the least! Best to go with someone who knows where they're going.
This is also where you can drive or take a long hike up Mount Hekla. Hekla is a volcano long overdue for an eruption and has the most fabulous views. Again, this is something we would have either had to hike to or have a 4×4 with local knowledge.
I would suggest a whole day for a visit here as it takes about 1-2 hours from the capital to get to. Once there you'll have the most amazing views. If you go in the off season you'll have it all to yourself! Don't forget a camera! – The World Pursuit
7. Reykjavik Whale Watching
Whale watching from the Reykjavik Old Harbour is a great experience to enjoy while in Iceland. If you are staying in the old section of Reykjavik you can pretty much just take a walk down to the harbor. Whale watching is available all year long with the peak season being in the summer months. However, it's pretty much guaranteed you will see either whales (Minke, Fin, Humpback, Sperm and more), dolphins, or porpoise's anytime you go.
There are several tour companies you can book with online or at the harbour. I highly suggest you book in advance, as our tour was completely booked in February. Iceland can be chilly on the water no matter what time of year and you will be out there for 2-3 hours; therefore, it is important to be prepared with proper clothing. Overalls are provided too if you need them. Don't forget your camera and extra batteries for all your photo opportunities.
You can choose from small speedier boats or larger vessels. The smaller boats have more speed which can be important if there are any sightings that are at a fair distance, they will of course get there faster. However, the draw back for these boats are you feel more of the movement. If you are not a regular boater this could be a problem for you. The larger boats move a little slower but can be a more comfortable ride.
The tour boat we used, one of the larger boats, had sea sickness pills available to any who felt they could possibly become sick. I did not hesitate! The boats are comfortable with seating upstairs and downstairs. Food, drink and restrooms are also available.
It is not necessary to go out any further than a few miles, as the boat circles around and keeps in touch with other boats that may have spotted any whales. We were not as fortunate to see any whales however we did see dolphins.
Even though we see dolphins all the time living in Florida, it was fun to see people from all over the world seeing them for their first time. The dolphins put on a great show for everyone and seeing the children on board really enjoying them made this excursion even more special. – Travel by A Sherrie Affair
8. Snæfellsness Peninsula
The breathtaking Snæfellsness Peninsula lies outside of the heavily traveled Golden Circle and you'll be able to enjoy the stunning scenery as it was meant to be experienced, without throngs of tourists. Below are 3 highlights of Snaefellsness that you shouldn't miss out on, whether you decide to make the long drive yourself or take the easy way out (my preference) and book yourself on a tour.
The Snæfellsjökull National Park lies in the westernmost part of the Peninsula and was established in 2001 for the purpose of protecting the unique landscape. At the center of the park lies the Snæfellsjökull glacier, which sits on top of a volcano. Like most volcanoes in Iceland, it is still active with the last eruption occurring 1900 years ago.
The Snæfellsjökull glacier was also made famous in the Jules Verne novel "A Journey to the Center of the Universe" where it served as the starting point of the great journey. Admission to the park is free so there is no reason not to visit this breathtaking area and hike it to your heart's content.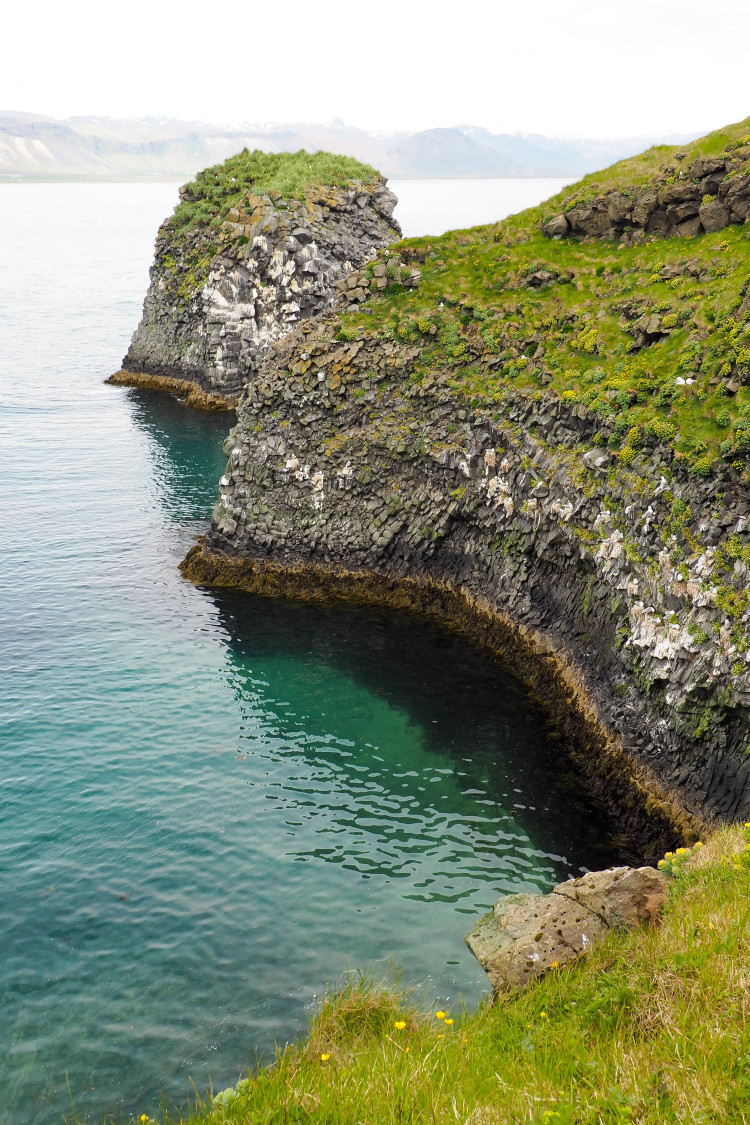 On the southern coast of the Peninsula you'll find a majestic pair of volcanic pinnacles sticking out from the sea near the coastline named the Lóndrangar cliffs, one of the most recognizable and iconic features of the Peninsula. While you won't be able to get to Lóndrangar, you can admire the Þúfubjarg cliffs, which are rich in bird life and are a good place to catch a rare glimpse of some puffins (if you get lucky).
With its cute and colorful houses, Stykkishólmur is one of the most beautiful towns in Iceland and is home to just over 1000 inhabitants. It's also the largest town on the Peninsula and is the center of its trade and transportation. An absolute must see when visiting the Snaefellsnes Peninsula, you may even recognize the city from "The Secret Life of Walter Mitty" starring Ben Stiller.
Traveling by Car: From Reykjavik go north on Highway 1 (The Ring Road) until you reach Highway 54 and then head west towards the Peninsula. The drive should take 2.5 to 3 hours with mostly paved roads making for a pleasurable journey that can be done any time of year.
Other options: While taking the bus is possible, I wouldn't suggest it. The parts of Snaefellsness Peninsula are quite far from each other. If you can't rent a car or choose not to, I highly suggest reaching out to a local tour operator, who will take you to many of the hot spots on the Snaefellsness Peninsula and get you back to Reykjavik before the sun goes down. – Travel Geekery
9. Icelandic Horseback Riding
Reykjavik is never short on options for day trips but if you fancy seeing some amazing scenery, enjoying an active outdoor sport and making friends with some of the hairier locals, then giving Icelandic horse riding a go might just be for you! Icelandic horses are beautiful creatures and well worth getting to know, even if it's just a stop at the side of the road in your campervan, but trying out a little equestrian adventure while you are in Iceland is worth every penny.
Depending on your abilities and how much time you have, there are a wide range of tour and trekking options. I personally opted for a half day trek in the beautiful Thingvellir National Park but full days options are easily achievable if you don't mind an early morning.
If you've never ridden before, Icelandic horses are a great place to start. Amazingly gentle and really quite small, you'll feel much more comfortable on a nice slow trek through the beautiful landscape on these guys rather than a much bigger animal. That's not to say that experienced riders should skip this option. If you're a regular rider you'll know horses have four standard gaits – well not these ones!
Icelandic horse riding adds the fun of a fifth gait known as a tölt, which is a unique quality of the breed and something I think every equestrian should experience. No matter what speed you choose to explore, seeing snow-capped mountains, volcanic lava fields or even Icelandic wildflower meadows by horseback is a truly one of a kind experience suitable for any type of traveller.
With most offering hotel pick-ups in Reykjavik, you can easily book from multiple tour operators as well as direct with a range of horse farms.
The options of location are pretty endless too with everything from spending a morning enjoying a gentle guided trek through the Icelandic wilderness with your new equine buddy to an afternoon splashing through the melt waters of glaciers in awe of how speedy these little horses can be. Just remember to ask about Icelandic horses and not ponies when organising a trip or you'll have the locals chasing you! – the tinberry travels
10. Langjokull Glacier
An easy day trip from Reykjavik, Langjokull glacier is the second largest glacier in Iceland. Langjokull is a scenic 2 hour drive north of Reykjavik, so you'll have plenty of time for activities on the ice before you have to return.
There are plenty of activities to choose from on Langjokull; you can go snowmobiling, hiking and even skiing on this glacier. You can undertake many of these activities elsewhere in Iceland, however Langjokull has a unique attraction – its man-made ice cave.
To reach Langjokull's Ice Cave you can either take a tour and be picked up from your hotel in Reykjavik, or you can meet your guide on site, usually at Hotel Husafell. From here you'll be taken by coach to the edge of the glacier and transfer to a monster truck which drives you over the ice itself.
You'll need to wrap up warm and wear sturdy shoes. Once you're in the cave you'll put ice crampons over your shoes to stop you slipping. You get to spend about an hour in the cave and the whole experience lasts about 3 hours.
Inside the glacier you will be taken on a tour of five different rooms linked by tunnels. One of the rooms is a chapel where you can even get married. The acoustics inside the chapel are incredible – if you're lucky enough to get a guide who can sing you'll hear them for yourself. The color of the ice is a gorgeous blue and it's interesting to hear about how the caves were built.
While going into natural ice caves might sound more exciting than a man-made cave, the natural caves can be dangerous as they're usually either unstable or prone to flooding. They are also only accessible at certain times of the year. The beauty of the man made cave at Langjokull is that it's stable, safe and open all year round. You can even take small children inside. So if you want to guarantee a visit inside a glacier, this is the day trip to take.
Please be aware that while you can drive to the glacier by yourself if you have a 4X4, you have to be with a guide to go on to the glacier itself. Langjokull is full of cracks which can be extremely dangerous. – Kids and Compass
Heading to Iceland soon?! Do any of these day trips from Reykjavik interest you?!
TRAVELING INTERNATIONALLY SOON? Don't forget travel insurance! I'm a big fan of SafetyWing when traveling abroad. Recently, I've been using SafetyWing since they cover pandemic-related claims (most travel insurance companies do not). Be sure to protect yourself from possible injury, lost baggage, travel delays, and theft before it happens. Learn more and Sign up here.
Did you know that …
When you purchase something through our links, we earn a small fee (but you still pay the same)! Win-win! If you found this article useful, consider using the links within the article or below. Thanks for your support!