Planning a trip and confused about the best month to visit Japan?! Keep on reading, because I'll not only be dishing out info on when to visit Japan, but when to avoid the crowds, best times to see those beloved cherry blossoms, and when you can get the best bang for your buck.
Is there a bad time to visit Japan? Probably not, but choosing the right month for you can really make the most of your visit to the Land of the Rising Sun. While you're deciding the best month to visit Japan, remember that the country has four very distinct seasons, so the timing of your visit does in fact matter, more so than it would in say, Thailand or Vietnam.
Going during the winter is great for skiers and budget travelers, but not so much for sun-worshippers. Spring and fall are stunning times to visit thanks to the blossom and fall foliage, but they can be expensive and crowded.
When planning your visit, you should think about what's most important to you, be it avoiding crowds, climbing Mount Fuji, seeing the sakura or holding onto your hard-earned cash.
Read on to discover when to visit Japan and when to stay away if you're not a fan of heat and hiked prices.
Japan Weather and Travel Seasons
Spring in Japan: March – May
Spring is widely regarded as the best time to travel to Japan due to its temperate weather and famous cherry blossom season, when the entire country turns a stunning shade of pink.
If hanami (flower viewing) is on your Japan bucket list (and it should be), be aware that the blossom only lasts for a week or so and blooming dates vary, beginning in the south in late March and moving up the country until early May.
For a perfect blossom-watching spot, and some amazing pics for the gram, head to Shinjuku Goyen Park in Tokyo.
It's home to over a thousand cherry trees and many spacious stretches of grass where you can sit and watch the flowers drift to the ground. Dreamy, right?
Mount Yoshinoyama in the Nara prefecture is perhaps Japan's most famous hanami spot – and with good reason. The mountain is covered with around 30,000 cherry trees and is so beautiful that it's actually listed as a UNESCO World Heritage Site.
Himeji Castle is another outstanding place to visit during sakura season – the sight of the grounds covered in lovely pink blossom is straight out of a fairytale.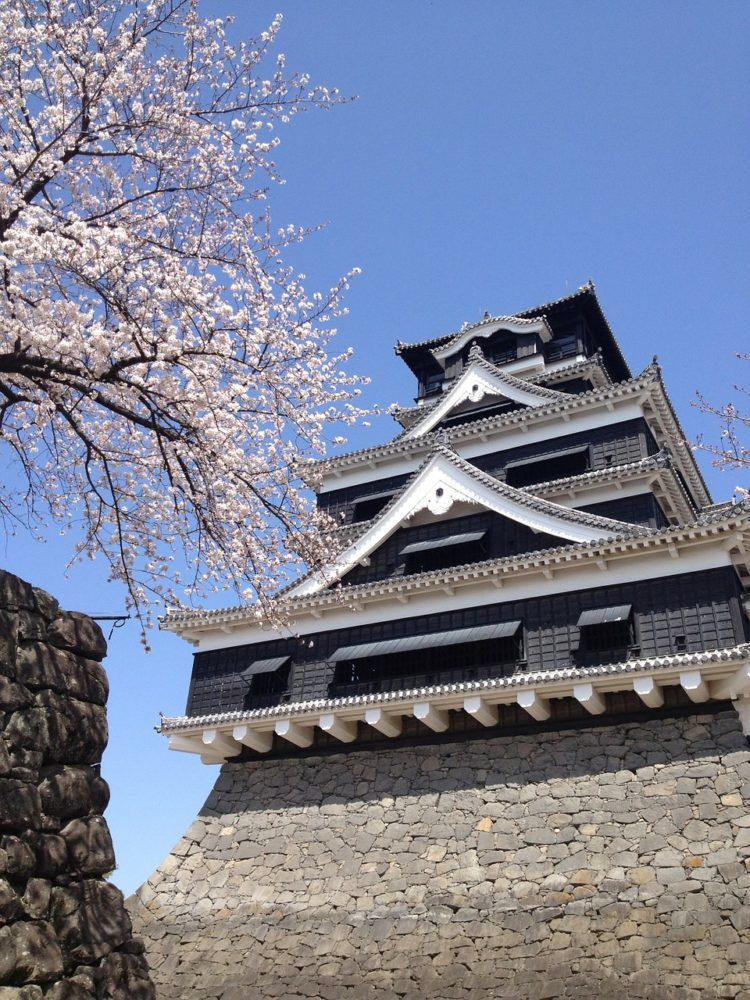 Although spring is often cited as the best time to travel to Japan (it's when I chose to spend my 10 days in Japan), it's also one of the busiest and most expensive. If possible, try to avoid Golden Week, a succession of national holidays stretching from 29 April to 6 May.
Since most Japanese people are off of work at this time, prices are higher, streets are busier and accommodation is more likely to be booked up.
Read Next: 10 Days in Japan (The Itinerary Dozens Have Already Copied)
Summer in Japan: June – August
Japan's summers are a hot, humid affair with high levels of rainfall. It's also the busiest time of the year in terms of local tourism, so expect hordes of people and high prices. There are definitely some advantages to a summer visit, though.
For one thing, it's the official season for climbing Mount Fuji. The Yoshida Trail is open from July 1st to September 10th, whilst the Subashiri, Gotemba and Fujinomiya trails open a little later on 10 July. Things get super busy during Obon Week, which usually occurs during mid-August, but there's an incredible atmosphere of conviviality during this time if you don't mind the crowds.
If you'd like a quieter trek, July is the best month to visit Japan, particularly the first half before schools end for summer vacation.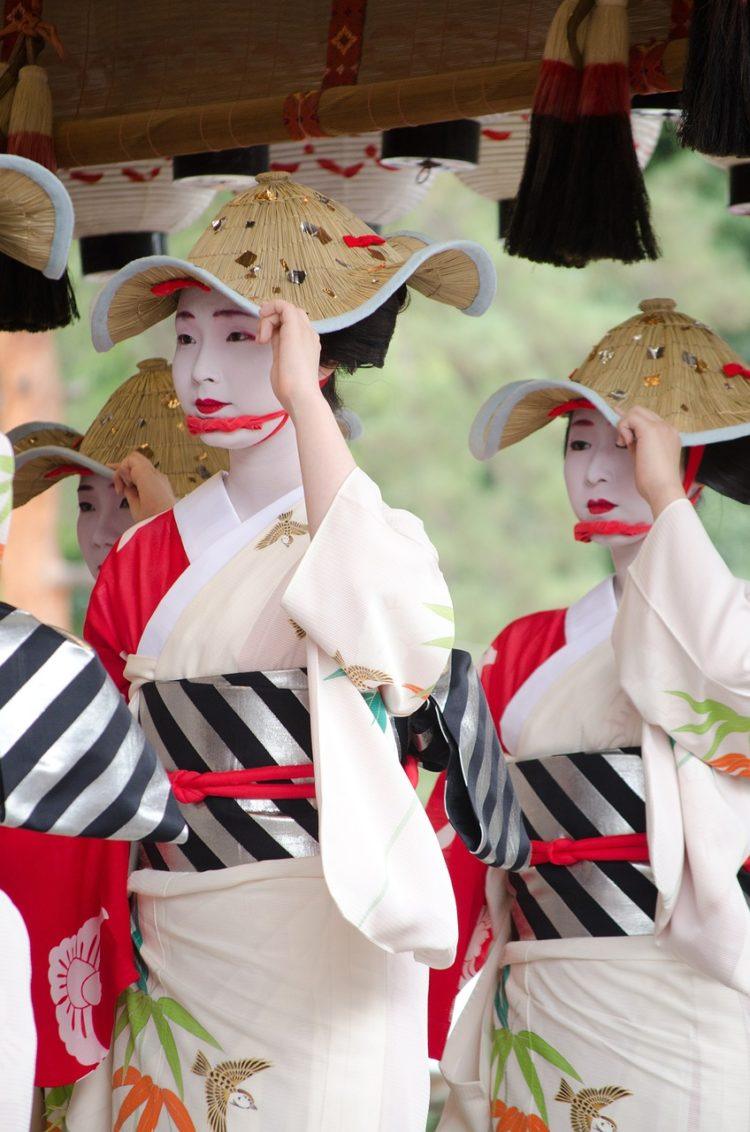 Festivals occur all year round in Japan but summer is the most celebratory season, which can make it a really fun time to visit if you don't mind crowds.
More to come on festivals later, but some highlights include Asakusa Samba Carnival in Tokyo and the Gion Matsuri festival in the Kyoto. The latter is one of Japan's liveliest and most culturally significant festivals, so if you're looking to party, this might be the perfect time to visit.
Remember that prices will be higher, and accommodation harder to come by.
Fall in Japan: September – November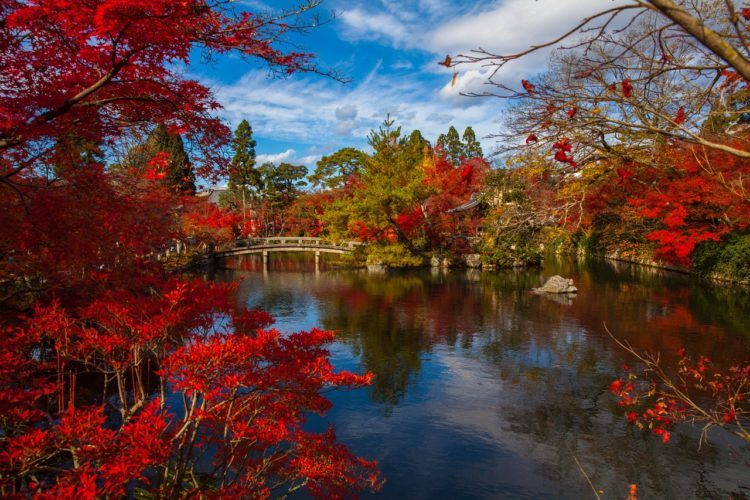 If you look forward to watching the leaves change every year (and who doesn't?), head to Japan in the fall when the maple leaves transition into gorgeous shades of deep red. The country's famed fall foliage – or koyo – makes the autumn every bit as stunning as the spring.
I mean, just look at these photos. October and November are probably the best months to visit Japan if you want to see this amazing natural phenomenon. The leaves begin to change between late September to early October in northern Japan and in late November to early December in the southern parts.
Luckily, the leaves stick around for a little longer than the cherry blossom and last for a couple of weeks.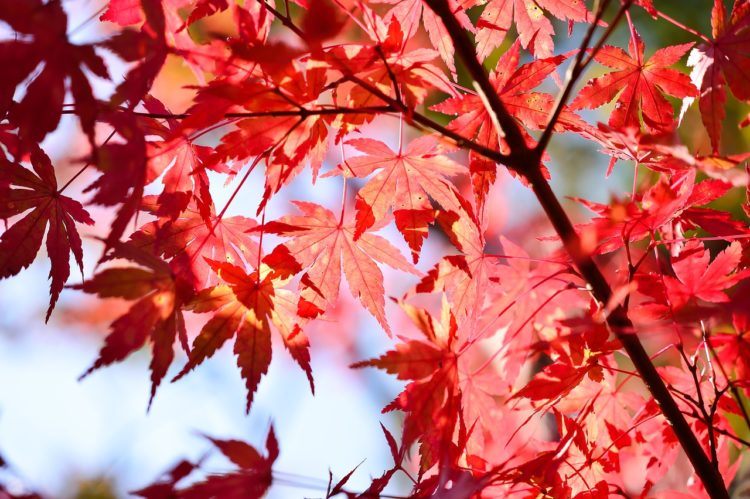 Hiking is one of the best ways to enjoy the fall foliage and the mild temperatures make it the perfect time to strap up your boots.
At its finest during mid-to-late October, Oiraise Stream in Towada-Hachimantai National Park is one of Japan's most picturesque trails. If you're more of a city-goer, Kyoto is generally regarded as the best place to lap up the leaves.
A ride on the Sagano Scenic Railway offers beautiful views of the koyo and is a very romantic experience for coupled-up travelers. Kyoto's Tofujiki Temple is another viewing hotspot: standing on the Tsutenkyo Bridge and gazing at the 20,000m² garden as it burns red is an awesome experience.
Visiting the Alpine Route between late September and early November is a great way to ensure you see some color because the foliage lasts longest there thanks to the area's range of altitudes.
Winter: December – February
If you're not afraid of a little frost, winter could be the perfect time to visit Japan. Temperatures are chilly but well above freezing in the southern cities of Tokyo, Osaka and Kyoto, with afternoon temperatures averaging around 50-53°f (10-12°c) during the coldest months.
Hey, it's an excuse to invest in some super cute Japanese winter fashions! Winter is also the driest time of year which means you're unlikely to get caught in a typhoon – always a bonus.
It's also the least touristy season, meaning lower prices and emptier streets.
Several of Japan's highest and northernmost prefectures see snowfall during the colder months.
One big upside to this is skiing, and Japan's beautiful mountain ranges and perfect powder have birthed some truly incredible resorts. There are plenty to be enjoyed around Sapporo, including the famed Niseko. This place caters to all levels and abilities, as well as boasting a pretty great après-ski scene (which is what you're really going for, right?).
Aside from carving tracks, exploring scenic, snow-covered Japanese villages is a magical experience. For scenes that would put a postcard to shame, head to Ginzan Onsen in Yamagata. With its Victorian-style gas lamps and wooden buildings, this place is sure to steal your heart.
One of Japan's biggest winter events is the Sapporo Snow Festival that takes place in February. Resorts will be teeming and prices will be hiked up during this time. If possible, try to avoid the first week of January, since many businesses and attractions close in observance of the New Year.
The Best Time to Visit Japan for Cherry Blossoms
The iconic sakura is strictly a springtime affair, so between March and May is your window to catch Japan flushing pink.
Blooming dates vary from year to year according to temperatures and the flowers only last around a week or so, so if you're desperate to catch them make sure there's room to be flexible in your itinerary.
Generally speaking, Sakura starts to appear during late March in southern areas, like Tokyo and Kyoto and moves further north, arriving in Hokkaido in early May.
Therefore, April is the best month to visit Japan if you want to chase the blossom front. The aforementioned Mount Yoshinoyama tends to peak during April, as does Himeji. Mount Fuji also tends to be in full bloom during the latter half of the month, so this is a great time to ensure a truly spectacular visit to the Five Lakes.
If April proves impossible, head to the south in late March or glimpse the last of the sakura up north in early May.
Festivals and Other Busy Times in Japan
Festivals, or matsuri, occur year-round in Japan and are an important part of the country's cultural heritage. Visitors from all over the world flock to Japan to participate, which means the most famous festivals get very busy. This is definitely something to think about as you decide when to visit Japan.
The most famous Japanese festival is Gion Matsuri, which takes place in Kyoto throughout July and is almost 1,200 years old. The festival began as a purification ritual to appease the gods during natural disasters and today is a highlight in the cultural calendar that attracts millions of visitors each year.
It's a good idea to avoid Golden Week, which can last from 29 April to 6 May (although precise dates vary annually). Several national holidays, including the late Emperor Showa's birthday, Constitution Memorial Day and Children's day, are grouped together so that Japanese workers get a week off of work.
It's great for them, but it does mean that many businesses are closed, transport and accommodation prices will soar and the streets will be much busier.
The iconic sakura season is also a very busy time to visit. People from all over the world journey to Japan to behold the cherry blossoms which means attractions are crowded and prices rise. Unfortunately, the hordes are the price you've gotta pay to see that beautiful blossom.
The Cheapest Times to Visit Japan
If budget is an important consideration in deciding when to visit Japan, going during the winter will definitely save you some yen.
Flight and hotel prices begin to fall around the end of November and don't rise again until mid March, with the exception of the New Year celebrations. A late November visit, particularly to the south, is a good way to catch the tail end of the clement fall weather whilst saving a little money, or going during the first weeks of March might allow you to glimpse the earliest signs of the sakura.
Visiting during December could be a cost-effective way to enjoy a white Christmas but try to avoid the New Year celebrations during the first week of January, as prices peak and the country pretty much comes to a standstill.
Visiting in early September is also a fairly cheap time to go to Japan and capitalise on the brief lull between the summer season and the fall foliage.
Unfortunately, the brilliant colors of spring and fall are going to cost you, but the latter season is the cheaper of the two. Whilst Japan's fall foliage is very well known, it's not quite as prominent as sakura season.
Visiting northern Japan in late September is a good way to cut costs while still being in with a chance of seeing the leaves start to turn.
Read More About Japan:
So… When will you be visiting Japan? What are you most excited to see – and why?