Looking for the best day trips from Tokyo? Read on for some of the most popular in the area!
It can be difficult to escape the gravity of massive Tokyo when you come to Japan, especially if it's your first trip. Unless you limit yourself to seeing Tokyo in three days or so, you risk becoming so absorbed in the world's largest city that you'll spend the entirety of your Japan itinerary there. That's why it's best to get outta the city (at least for a little while) and head off on a few day trips from Tokyo!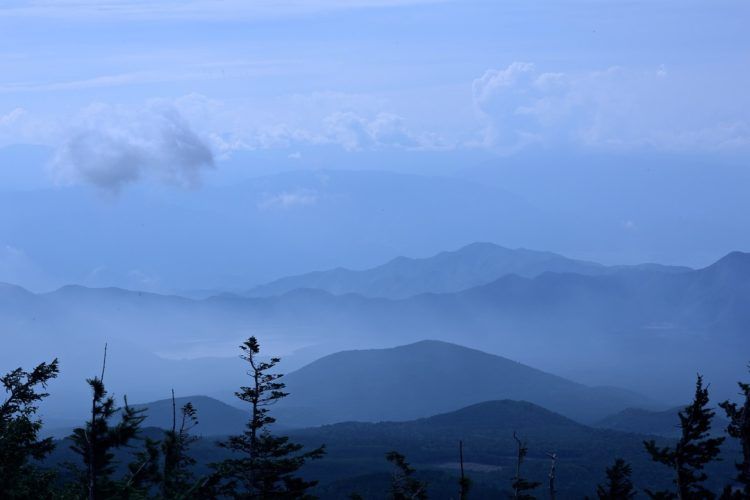 Apart from limiting your time in Tokyo-proper, another great way to move your Japan trip along is to plan a couple of day trips from Tokyo. Below, you'll find some of my favorite day excursions from Japan's capital, some of which you can easily expand to overnight or weekend trips.
Tokyo Day Trips
Ashikaga Flower Park
If you've ever seen the Japanese "Wisteria tunnel" that tends to go viral on the internet every year, your research has probably led you to an unfortunate conclusion: This tunnel is located on Kyushu, Japan's southernmost island, which all but the most curious Japan travelers tend to skip on their trips.
Thankfully, you can find rather impressive wisteria near Tokyo, at Ashikaga Flower Park in Tochigi prefecture. (TIP: Wisteria season is rather short, usually occurring completely within the month of May, so keep this in mind when planning your trip!)
HOW TO GET THERE: Ride the Shinkansen Nasuno to Oyama (about 45 minutes), then transfer to the Takasaki-bound JR Ryomo Line for about 40 minutes until you reach Ashikaga Flower Park station.
Atami
Atami is the most notable city in Japan's underrated Shizuoka prefecture, itself a wonderland of travel and discovery (and hot springs, and SCUBA diving) so close to Tokyo it's a shock more people don't seem to know about it.
My personal favorite place in Atami is Kinomiya Shrine, which is home to a massive tree that's believed to be more than 2,000 years old. Atami is also home to a gorgeous though often overlooked castle.
HOW TO GET THERE: Ride the Shinkansen Kodama westward from Tokyo for 47 minutes.
Hakone
Speaking of hot springs, that's why most people come to the town of Hakone, though I would argue they're but one of many worthwhile attractions you'll find here. (In fact, I don't even think Hakone is home to best onsen near Tokyo, but that's a topic for another post.)
I especially love visiting Narukawa Art Museum, where you can take in a view of Hakone's waterfront torii shrine (and, on a very clear day, Mt. Fuji) at Lake Ashinoko. The window and walls of the museum frame the scene in a way that makes Hakone itself seem like a work of art!
HOW TO GET THERE: Ride any Shinkansen Kodama to Odawara, then transfer to the Hakone Tozan Railway and ride it to Hakone-Yumoto. From here, a variety of buses can take you wherever in Hakone you want to go.
Hitachi Seaside Park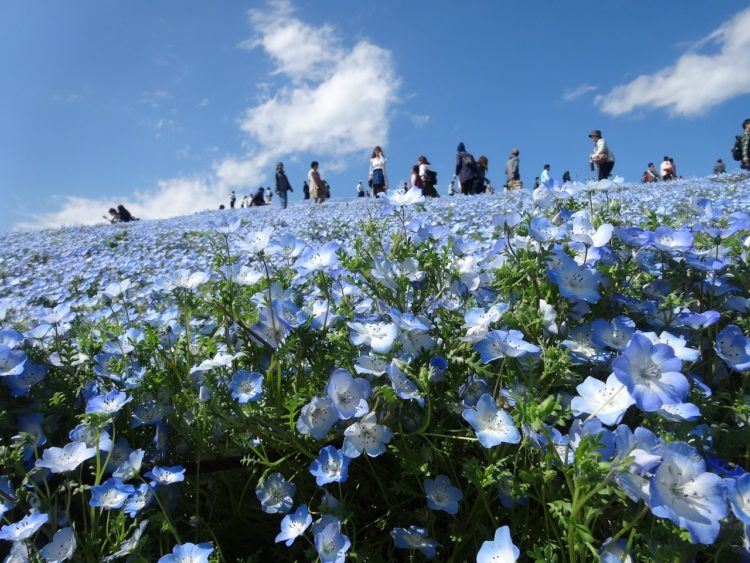 The Japanese love flowers, in and out of sakura season. Another example of this, the aforementioned Tokyo wisteria notwithstanding, is Hitachi Seaside Park in Ibaraki prefecture.
Late every April (usually just a couple of weeks after the cherry blossoms have peaked), this coastal paradise becomes a sea of bluish-purple Nemophilia flowers. The park is pleasant outside of this period, too, but if getting the proverbial money shot is your priority, time your visit as precisely as possible.
HOW TO GET THERE: The Limited Express Tokiwa train takes you directly from Tokyo to Katsuta, where you can ride a bus or hail a cab to Hitachi Seaside Park.
Hitsujiyama Park
Can you handle even more flowers? I hope so, because they're coming at you. As is the case with wisteria and Kyushu, the shibazakura phlox you find at Saitama prefecture's Hitsujiyama Park are most famous for the way they carpet the foothills of Mt. Fuji in Yamanashi.
As is the case with the other flowers on this list, you'll want to monitor weather conditions leading up to the bloom of the flowers (shibazakura usually bloom in early-to-mid May) to make sure you don't come too early or late.
HOW TO GET THERE: Take a Seibu Limited Express Chichibu train from Tokyo's Ikebukuro station to Seibu-Chichibu station, a 90-minute journey.
Kamakura
The city of Kamakura in Kanagawa prefecture is most famous as the home of Japan's Big Buddha statue, but Kotoku-in is only the beginning of all there is to enjoy here.
From Buddhist temples that span history (Hase-dera dates back to the 8th century, while Tsurugaoka Hachimangu in the city center is only 200 years old) to a bamboo forest (Hokoku-ji) that rivals Arashiyama in Kyoto, Kamakura is one of the best Tokyo day trips you can take.
HOW TO GET THERE: Ride the Zushi-bound Yokosuka line from Tokyo station for approximately one hour.
Kawagoe
In ancient times, Tokyo was known as "Edo," and was a primarily wooden city that bears little resemblance to the forest of glass that exists here today.
To be sure, an excursion to the castle town of Kawagoe, which is known to this day as "Little Edo," is sort of like taking a trip back in time. While architecture such as the Toki no Kane clock tower is the highlight of a trip to Kawagoe, make sure to take a stroll down Kashiya Yokocho, where you can taste a variety of local candies flavored using Kawagoe's famous sweet potatoes.
Do all this and more on a walking tour of Kawagoe here.
HOW TO GET THERE: The Express Tobu Toju Line runs directly from Ikebukuro to Kawagoe in just 31 minutes.
Mount Fuji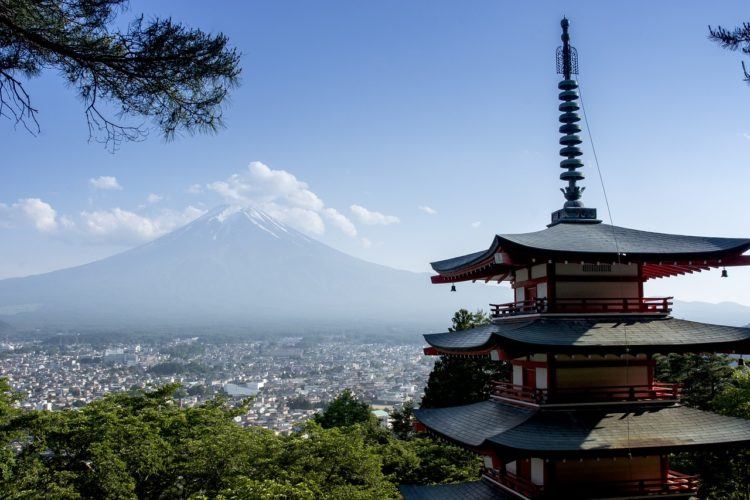 Saying you want to take a day trip to Mt. Fuji from Tokyo is a somewhat nebulous statement, since the Fuji Five Lakes region that sits beneath Japan's most famous mountain is so huge.
Do you want to head to Kawaguchiko, whose lake provides the clearest reflection of Mt. Fuji, or head to Fujiyoshida to actually climb the thing?
Another iconic spot you can find in the Fuji Five Lakes region is Chureito Pagoda, which during cherry blossom season provides one of the best hanami views in the entire country. In my opinion, while you can theoretically take a Tokyo day trip to Mt. Fuji, there's so much in this region that you'd best stay at least one night.
Or just make it easy and take a tour, like these below:
HOW TO GET THERE: The best way to reach Mt. Fuji from Tokyo depends on where you want to go. Direct buses run from Shibuya to Fuji-Q Highlands theme park and Kawaguchi-ko, and this is the fastest way for most travelers to reach the Fuji Five Lakes region.
Nikko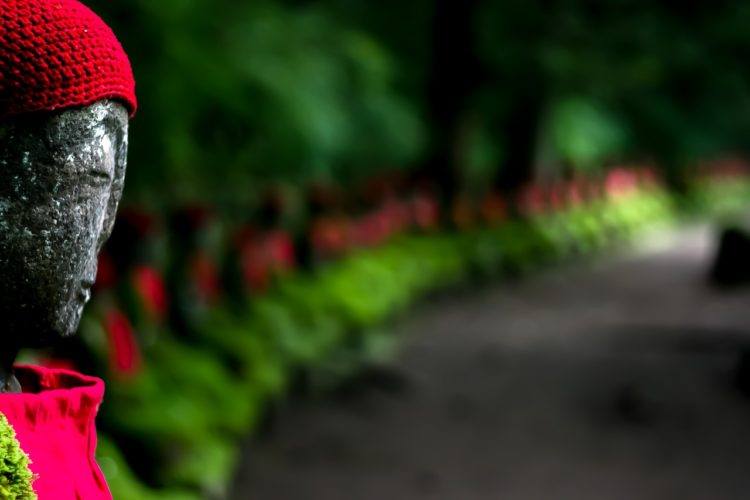 Likewise, while Nikko has gained notoriety as one of the most popular day trips from Tokyo, it's so full of rich history that spending a night here might be worth it, if you have time.
If you don't, make a beeline for the hillside Tosho-gu Shrine, which dates back to the 16th century when the Tokugawa Shogunate exerted great control over Japan.
This shrine alone can occupy several hours of your time, so if you do plan to see Nikko on a day trip from Tokyo, leave the city as early as you possibly can.
HOW TO GET THERE: The Tobu Nikko line operates a direct service to Nikko from Tokyo's Asakusa station. Alternatively, ride the Yamabiko Shinkansen from Tokyo to Utsunomiya, then transfer to the JR Nikko line for a total journey time of just under two hours.
Yokohama
Looking at a map of the Tokyo area with an un-critical eye, you might mistake Yokohama as simply being a suburb of Tokyo. Yokohama, however, is not only the second-largest city in Japan, but a destination in its own right.
If you visit Yokohama on a day trip from Tokyo, three locations in the city should be your priority. Take a morning stroll through lush Sankei-en Garden, which is particularly beautiful during cherry blossom season.
In the afternoon, head to the Cup Noodles Museum, where you can create your own flavor of the food college students erroneously refer to as "ramen." As night falls, make your way to Yokohama's Chinatown, which is Japan's largest and older, and the best place in the country to enjoy dim sum, and one of the best day trips from Tokyo for that reason alone!
HOW TO GET THERE: Ride any westbound Shinkansen from Tokyo to Shin-Yokohama station in just 15 minutes.
The Bottom Line
The vast array of day trips from Tokyo are every bit as fascinating as what you find within the city limits.
From quirky modern museums in Yokohama, to magnificent flower displays in Ashikaga, to all the activities you can enjoy in the Fuji Five Lakes region, you can experience much of the best of Japan within a day's journey of Tokyo.
Robert Schrader is a writer, photographer and card-carrying Japan fanatic. He created Japan Starts Here as a hub of information and inspiration for all your trips to Japan. His most recent trip to Japan took him to Hokkaido island during the peak of lavender season, while he'll head to the Kansai region (which includes Kyoto, Nara and Osaka) in late November to enjoy fall colors. Follow his frequent Japan trips on Facebook, Instagram and Twitter.