Visiting Taiwan and looking for the best things to do in Taipei? Whether you've got a week or a weekend in this alluring capital city, this list of places to visit in Taipei will surely help you plan your trip!
I visited Taipei as a short layover before ultimately reaching my intended vacation destination (Thailand, I'm looking at you). And just those few hours in Taipei really had me begging for more. From ornate temples and sunset views to mango shave ice bigger than my head (true story) and xiao long bao from the famous Din Tai Fung, I'm already scheming how I can spend more time in the city (and country in general).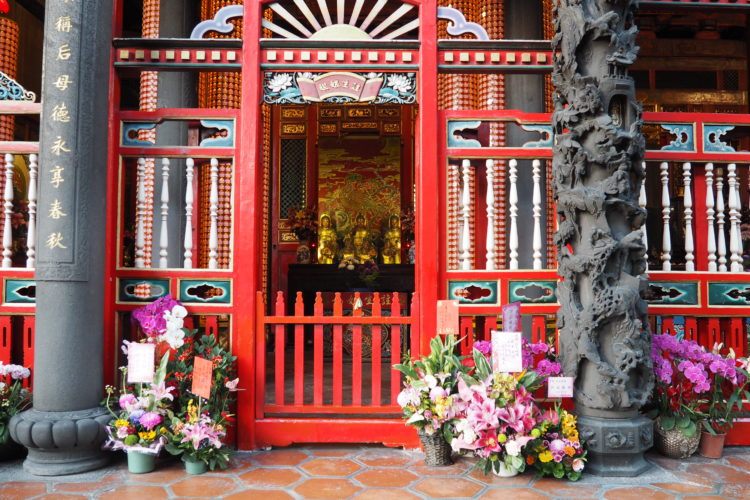 → Read Next: The Perfect 3 Day Taipei Itinerary
Since I haven't spent nearly as much time in Taipei as I would have liked, I've enlisted some Taipei experts to fill us in on all the top things to do in Taipei. Expect tons of Taipei sightseeing, Taipei tourist attractions (including the best food spots), where to go in Taipei for the best views, and more below! Don't blame me if you casually start looking for plane tickets sooner than later. 😉
25+ Wildly Wonderful Things to do in Taipei
1. Visit Museum 207 and walk around Dihua Street
Historic Dihua Street and the Dadaocheng area, one of Taipei's most photogenic neighborhoods, is a must-visit for lovers of culture and design.
Museum 207 is an intimate house-style museum located at number 207, Dihua Street. Built in 1962, the historic building was acquired by a private benefactor who transformed it into a showcase of the area's heritage. A splendid bumblebee mosaic greets visitors at the door. Inside, you'll find more examples of Taiwanese terrazzo that elude to the building's past life as a dispensary—it once belonged to Chuang Shu-chi, the island's first female Chinese medicine practitioner.
Nostalgia is a running theme at Museum 207. Permanent exhibitions and special displays display artifacts such as illustrated matchboxes and movie posters, many of them drawn from private collections. Whatever you do, don't leave without climbing up to the rooftop. Here you'll find a colourful mural, and breathtaking views of the tiled rooftops below.
When you're done with the museum, step out onto Dihua Street and into Dadaocheng, one of the oldest parts of Taipei. Traditionally the territory of tea merchants and traders, the area is characterised by preserved Minnan (Southern Fujian) shophouses. It's a photographer's dream: Brick archways cast beautiful shadows over the cloisters in the early morning, and the area is made for people-watching. As you stroll around, look out for little details, including insignia above the doorways.
Emily Lush | Wander-Lush
2. Food Tour of Taipei
Food-obsessed Taiwan is famous for its culinary tradition, but many of its delicacies can be inaccessible to foreigners without a knowledgeable guide. That's why doing a local food tour with Taipei Eats on your first day in Taipei is highly recommended.
On their original and most popular offering, Xinyi District Backstreets Food Tour, adventurous foodies get to sample famous classics like stinky tofu, green onion bread, and betel nut. These small-group tours spend about four hours exploring Xinyi, Taipei's most cosmopolitan district, while noshing on food from at least 12 different restaurants, market stalls, and food carts.
The tour begins at a bustling traditional wet market and then winds through quiet back streets in search of local treats like cold sesame noodles, pork-belly-stuffed Taiwanese burgers, and the infamous stinky tofu and betel nut. Skip breakfast beforehand as the amount of food is generous.
Vegetarian substitutes are available. While the tour is somewhat expensive by Taiwanese standards at US$70, it provides an invaluable introduction to local cuisine and customs for a newcomer. Later in your trip, you can use your newfound knowledge to order confidently from Taiwan's popular street food vendors.
If you're interested in history, also consider taking the company's Dadaocheng Historical Tour to explore one of Taipei's oldest neighborhoods while sampling traditional Taiwanese recipes.
Ingrid Truemper | Second-Half Travels
3. Taipei 101
The Taipei 101 is the most iconic building in Taipei, soaring above the city's other skyscrapers and topping off at an impressive 509.2m high. It was the world's tallest building at the time of its completion in 2004, until 2009 when the Burj Al Khalifa in Dubai opened its doors. Today it is only the world's 6th tallest building, but still claims the record for the world's fastest elevators. No wonder it's one of the hottest Taipei tourist spots in the entire city.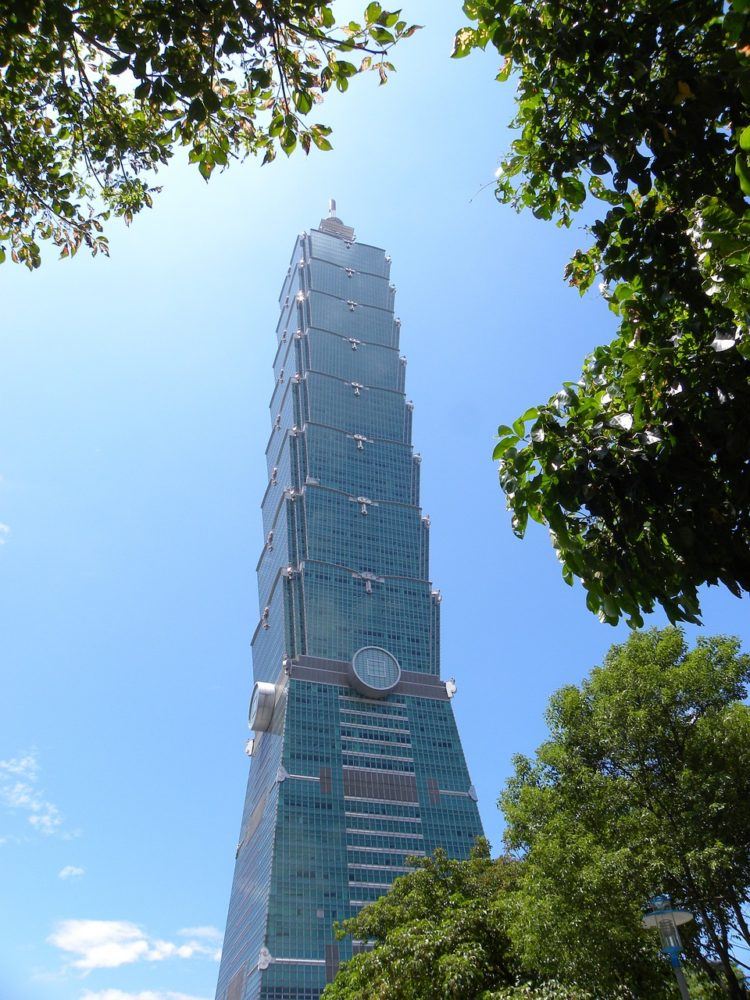 Obviously you are going to be rewarded with incredible views when you visit the Taipei 101. The observatory is on the 89th floor of the tower at 382m high and provides incredible 360-degree views over the city. You can also climb the stairs even higher to the 91st floor outdoor observation deck – but it is not for the feint hearted! There are binoculars to help you spot all the sights way down below.
Keep a look out for the Super Big Wind Damper on the 88th floor that keeps the Taipei 101 safe – it is the world's largest and heaviest and on full display for visitors.
You can buy tickets on the ground floor of the tower, but you might want to book ahead to save queuing. It is also advisable to get here early in the day (it opens at 9am) as the queues build up during the day. Children below 115cm get free entry.
Marianne Rogerson | Mum on the Move
4. Elephant Mountain Hike
Trust me, you'll want some exercise to help offset the amount of delicious calories you'll be eating during your trip to Taipei. And what better way to get a little workout in while admiring one of the best views in Taipei?!
When visiting Taipei, one of the most famous attractions you'll most likely want to see is the Taipei 101 tower. You will have the best view of the 101 (and in general on the Taipei skyline) from the top of Elephant Mountain (also known as Xiangshan). This short and easy hike will give you an incredible panorama of Taipei and is especially recommended in the later afternoon, right before sunset.
To get to the trailhead, take the metro to Xiangshan station and take Exit 2. Generally, the hiking trail should not be difficult to find, since it's also a popular spot for locals going for an evening run or stroll. The trail is full of wooden steps and while it's going upwards, it's not very exhausting and only takes about 15-20 minutes to reach the top.
The trail leads you to the famous viewing point, where you'll see a big rock (which is especially popular for pictures). I recommend getting up there during daylight and to wait a bit, until it's dark and the lights are on. While this is the best view of Taipei, keep in mind that it's also one of the most famous viewpoints of the city – therefore, expect to find plenty of other tourists there taking the same picture as you. Nevertheless, the Elephant mountain hike shouldn't be missed in Taipei.
Patrick Muntzinger | German Backpacker Travel Blog
5. First Cat Cafe in the World
One of the most quirky things to do in Taipei is visit the first cat cafe in the world! Cat cafes have taken Asia and parts of the world by storm, but the first and original cat cafe resides in Taipei, Taiwan.
Located in Shilin, you can visit Cat Flower Garden. The vibe here is completely laid back and there are critters running loose everywhere from cats and dogs to birds. You can buy a drink or if you don't want to leave and get hungry from hanging out with all those cats you can also eat here.
You're only requirement to hang out in this purrfect spot is to buy a drink. It's a pretty fun spot and is a must see for any cat lover.
Megan Indoe | Bobo and Chichi
6. Gondola to Maokong for Tea and Views
Taiwan is famous for its oolong teas, none more so than the many high mountain oolongs produced around the country. For a taste of Taiwanese tea without venturing far from Taipei city, visit nearby Maokong, a village known for its tea farms and tea cafes.
A wonderful aspect of visiting Maokong is the journey via a spectacular cable car ride known as the Taipei Maokong Gondola. Take the metro to Taipei Zoo station; from there it's few minutes' walk to the Taipei Zoo Gondola station. Tickets to Maokong are NT$ 120 each way (adults). One in every 5 of cabins are 'crystal cabins', with a (reinforced) glass floor to enjoy the view directly below your feet, you can choose which you prefer. The journey takes half an hour, rising high above the mountains and offering incredible views across Taipei. You'll pass through way point stations for Taipei Zoo South and Zhinan Temple before reaching Maokong.
Once at Maokong, explore the village shops and tea cafes, visit the tea promotion centre or enjoy some of the walking trails that take you through local farmlands.
Kavita Favelle | Kavey Eats
7. Baoan and Confucius Temples
Visiting Asian temples is something you can't get away from in Taipei. We must have seen a hundred of them in our travels to Japan and Thailand. There's nothing like the riot of color and imagery to engender pure joy and possibility. And while I do love Christian cathedrals, too, joy is not the main emotion that's at play there.
The Taipei Confucius Temple was built in 1879. During the Japanese rule of the early 20th Century, the temple was demolished, but was rebuilt in 1930. The newly completed temple had only been in use for a few years when World War IIbroke out. The Japanese ordered an end to traditional Chinese ceremonies, until the Japanese were ousted in 1945.
The Confucius Temple is characterized by very brightly colored capitals and roof decoration, The Buddhist Baoan Temple, right across the street from the Confucius Temple is also beautifully decorated, but in a much more subtle fashion than its neighbor.
Also originally built in the early 19th Century, the Baoan Temple has undergone extensive renovation and restoration. Both temples are works of art that rival that of any museum and are both accessible within easy walking distance west of Yuanshan Station of Taipei Metro.
Tom Bartel | Travel Past 50
8. Eat at Modern Toilet
Looking to add some bizzare things to do in Taipei to your visit? Modern Toilet is your answer. Come to this quirky poo themed restaurant in the upscale Ximending area of Taipei; yes, I said poo! You literally eat out of toilet bowls and bath tubs, sit on toilet seats while dining, and eat gooey looking delicacies. As themed restaurants go, it is one of the best, top rated places in the city and hence an unmissable addition to your list of things to do in Taipei.
The icing on the cake (pun-intended) is the poo shaped chocolate ice-cream. With a vast menu, quite honestly the food quality/taste is not so great but the decor and presentation is 10 on 10. Go for the ew factor and the quirks – You won't be disappointed. Poomasters and Instagrammers pretty much have a ball of a time at the cafe and you can easily spend a good one hour just clicking pictures.
Jo Ramani | Wander with Jo
9. Visit Sun Yat Sen Memorial Hall
The National Sun Yat-sen Memorial Hall is a memorial for the National Father of Republic of China, Dr. Sun Yat-sen. It is located in Xinyi District and it was completed in 1972. Dr. Sun played a major role in the overthrow of Qing Dynasty and the memorial hall does not only display his statue but it also has museum with displays of the life and the revolution he led.
Aside from the history, visitors can also enjoy the changing of the guards, the art displays in exhibition center, the lecture hall and the library with over 300,000 books. The Memorial Hall is also located in a beautiful garden with amazing view of Taipei 101. If you want to take an unobstructed picture of Taipei 101, the garden of Chung-shan Park where the memorial hall is located is one of the best places to do it.
And the best thing about visiting Sun Yat Sen Memorial? It is entirely free! You can visit the memorial hall between 9am to 6am. Despite being a popular tourist destination in Taipei, the place doesn't get too crowded so you can drop by anytime as long as it's within the opening hours.
To get to Sun Yat Sen is also pretty easy. Just get off straight to Sun Yat Sen station whether you are taking the train or bus and walk toward the gate.
Christine Rogador | The Travelling Pinoys
10. Fortune Telling Street
You wouldn't guess that under Longshan Temple, a Chinese Tao and Buddhist folk temple, great fortune can be told to await you. Fortune Telling Street is a subterranean tunnel or underground street alley, which houses two rows of tightly- packed, small fortune telling shops.
Each fortune teller offers a slightly different experience from the next from reading cards, palms, birth charts, you name it. Some popular fortune tellers display photos of famous clients and Asian celebrities, over 50% of the clients are Japanese tourists.
One downside is that it's helpful to speak either Japanese , Chinese or Taiwanese as that is the common languages spoken, so bring a Taiwanese friend along to translate your session for you. Sessions durations and costs depend upon how many questions you ask. Getting there can be a little tricky. It's part of Longshan MRT and the underground entrance looks like a metro with a Fortune Telling sign displayed.
Christine Kaaloa | GRRRLTRAVELER
11. Changing of the Guards at Chiang Kai-Shek Memorial Hall
Chiang Kai-Shek Memorial Hall is located in Liberty Square in the ZhongZheng District of Taipei. The Hall is a national monument built to honour the life of Chiang Kai-Shek. The lower levels of the Hall house a museum documenting Chiang Kai-Shek's life, which offers a good introduction to Taiwan's history.

On the 4th floor is an enormous bronze status of the much loved Chiang Kai-Shek. Guards dressed in full military regalia are in attendance every day. They stand motionless on platforms for a full hour. On the hour, the guards are replaced with new guards who march into the hall in silence and in perfect harmony.

The changing of the guard is an impressive sight. When the new guards arrive they perform a series of impressive manoeuvres with their rifles and the other guards before the retiring guards march silently out of the hall. The changing of the guard at Chiang Kai-Shek Memorial Hall happens at the top of the hour, every hour from 9am to 6pm most days. There are elevators near the museum to reach the 4th floor. Alternatively you can access the hall via the 89 steps from outside.

It is a very popular activity, so we recommend you try and visit on a weekday and arrive at the hall at least 15 minutes prior to secure a position in the front row.
Rachel Rodda | Adventure and Sunshine
12. National Palace Museum
The history of this incredible museum is almost reason enough to demand a visit. Originally founded in Beijing's Forbidden city to house thousands of years of imperial treasures, General Chiang Kai-shek ordered the relocation of the museum and its most valuable pieces to Taiwan.
His intent then was to safeguard these national treasures from the invading Japanese army. This was a brilliant move for it would eventually take the priceless artifacts out of the hands of the revolutionary Communists who unleashed a wave of destruction during the cultural revolution.
Understandably, tensions have run high between mainland China and Taiwan over the legal ownership of the pieces. However, relations have warmed up lately with some partnership even taking place between the two governments. It seems no one believes the artifacts and priceless artwork will suffer at anybody's hands any longer.
This is one of the most popular things to do in Taipei, with busloads of visitors arriving throughout the day. For the best experience, plan on arriving as close to opening time as possible. A museum visit can easily span several hours as visitors take in some of the rarest examples of Chinese ceramics, sculpture, and paintings. My favorite? I fell in love with a mouthwateringly beautiful jade sculpture of a dish of pork belly and cabbage.It looked good enough to eat! Be sure and add the National Palace Museum to your Taipei itinerary.
Corinne Vail | ReflectionsEnroute.com
13. Daan Park
Visiting Daan Forest park in the heart of Taipei is one of my favorite activities in this bustling city of 3 million people. This large, green space with tree-lined paths and two ponds is the perfect place to have a picnic or get in a run on its jogging loop.
I'm often traveling with our two kids so finding a park in Taipei with a playground is essential. Daan park has a sandpit and play structures and swings for both older kids and toddlers. The outdoor roller skating rink is perfect for kids or adults who like to do inline skating! During special events, the large amphitheater hosts musicians and performers to entertain visitors.
What makes this park special is the location near some of Taipei's top attractions but still such an oasis in the big city where you can find unique trees and even a bit of wildlife. To get to Daan park, take the MRT to Daan Park Station or Technology Building Station. Parking is also available onsite underground. Enjoy one of my favorite parks in Taipei the next time you visit!
Cerise Roth-Vinson | Enchanted Vagabond
14. Raohe Night Market
Taipei is one of the top Asian cities for street food in night markets. The city's night markets are right up there with Bangkok and Osaka in terms of variety, quality and atmosphere. Raohe Night Market is a fun experience, easily accessible near the train station and very affordable.
Raohe is as much fun to wander around in and out of the little stores on the periphery as it is to actually eat the food. Visiting Raohe is taking a deep dive into a fascinating culture. It is as much a hangout for the locals as it is for the visitors. Here is where locals shop, dine, get massages and generally chill.
Everything is good in Raohe. The fried squid is perfectly seasoned and just the right texture; not too rubbery and not too soft. Other favorites include oysters, fried fish and the yummy buns with all kinds of delicious fillings. The only bad thing is that sometimes the lines are too long…but it's so worth it.
Insider tip: get your food and eat it in the courtyard outside the local temple. Talk about an authentic experience! That is also an ideal place to get great photos that capture the essence of the place.
Talek Nantes | Travels with Talek
15. Wulai Waterfall and Hot Spring
Wulai was far and away my favorite hidden gem of Taipei and I'm sure you'll love it too! You'll find a lush waterfall and relaxing hot springs nestled into a wooded valley after an hour bus ride from downtown! It's perfect for a day trip like I did or you could spend the night in one of the luxurious spa hotels.
There are free public hot springs on the banks of the river and even a small cave turned into a sauna and you're sure to find friendly locals and retirees enjoying this natural spa.
When you're done soaking in the natural jacuzzi you can jump into the river and cool off. Be careful since the current can take you down stream quickly but it's a ton of fun! If you've got more time be sure to check out the local markets and street food and don't forget to ride the cable car up to the waterfall!
There's a little amusement park that we skipped but would be a great stop if you're traveling with a family. You can get to Wulai for less than a dollar on the 849 bus or spend about $20USD on a taxi. I would recommend booking one of the many resorts ahead of time if you plan to spend the night which I plan to the next time I visit Wulai!
Mike Still | LiveTravelTeach
16. Ximending Red House Theater
Red House Theater is an iconic Taipei structure that is both rich in history and a focal points of modern arts and culture, making it a rewarding stop on your Taipei itinerary.
The building was built as a marketplace in 1908, when Taiwan was a Japanese colony, and later turned into a theater. In the 1930s, the surrounding area of Ximending was a trendy theater zone lying just outside the Old Taipei city walls, and to this day the Ximending pedestrian shopping district remains the city's funkiest neighborhood, sometimes called the "Harajuku of Taipei."
Besides the impressive red brick exterior, which has just recently been beautifully restored, the building now houses a chill café and dozens of interconnected shops selling all manner of tastefully cute clothing, jewelry, and crafts. Come on Saturday or Sunday, when an extension of the market, the Red House Weekend Arts and Crafts Market, takes place in the square outside. This is a great opportunity to find local, handmade designs and artwork, a great alternative to store-bought, mass produced souvenirs.
Red House is also practically synonymous with the LGBT community in Taipei. On the south side of the theater lies the city's largest collection of LGBT shops and low-key bars, with by far more outdoor patio space than you will find anywhere else in Taipei. The welcome-all atmosphere is suitable for anyone; we regularly take our kids to eat at Red House Thai, a fantastic little Thai restaurant bar near the front. For a truly special vibe, try to time your visit with the Taipei Pride Parade, usually on the Saturday nearest Halloween, when many marchers continue the celebration with a drink at Red House after the parade.
Nick Kembel | Spiritual Travels
17. Beitou, Geothermal Valley (Taiwan hot springs)
I originally went to Beitou to visit the Dharma Drum Centre, a monolithic Buddhist temple started by venerable Sheng-Yen (which I highly recommend visiting and has a free vegetarian lunch in the basement).
What I didn't expect was a fantastic green area with natural hot springs popular with Japanese tourists. Beitou is on the outskirts of Taipei, just before the New Taipei border. It has some amazing hotels along the river where the hot sulphuric water runs through, so you are guaranteed a relaxing dip.
There are also some family-friendly public bathing facilities that you can enjoy for various rates. If you don't want to dip in the healing waters, you can walk along the beautiful Beitou Park and visit the architecturally magnificent Taipei Public Library Beitou branch. Hot Spring Valley is a fun place to visit in Beitou, where you will see the magnificent steam rising up like a large boiling pot. Beware, the smell of sulphur is pungent.
If you have just been shopping and have lots of bags, you can leave them for a small fee in the safe lockers at Beitou station. Coffee lovers must visit the trendy cafe near Beitou station called黑金魚咖啡館. I have no idea what the English name is, but paste the Mandarin characters in Google and you'll find it. Look out for the yin yang koi fish signage, and don't worry, some waiters speak English. There is great food there too.
Cal Andrew | Singapore n Beyond
18. Foot Massage at a Spa
After all that walking in Taipei, stepping into a foot spa is the perfect way to unwind while still getting a unique cultural experience. In Taipei, you will find foot massage businesses almost as frequently as the popular 7-11 found on every corner. The big 'foot' on a sign will point you to these respectable, clean businesses that are often open 24 hours and require no advance appointment.
A typical foot massage begins with changing into slippers and cleansing your feet in a wash basin or seated a special little chairs in front of individual foot baths. Once you are seated and relaxed, often with a warm blanket and in a chair with back massage controls you can enjoy, the real massage begins!
This isn't a pedicure! Foot massages in Taiwan are intended to awake your senses, work sore muscles, and key into specific pressure points to relieve pain. It is an intense massage from toe to knee that borders on unbearable at times as you wonder how much more you can take. Somehow they know just when to relax or change spots.
Foot massages usually cost around 300 – 800 NT for up to an hour. One of my favorite places is the Foot Massage Center located near the Shangri-La Far Eastern Plaza hotel. Take time in Taipei to experience this popular way of rejuvenating your body!
Cerise Roth-Vinson | Enchanted Vagabond
19. Craft Beer
Craft beer is booming in Taiwan and the quality is way above average, which is something I didn't expect when I started with my 14 day Taiwan road trip. I love to taste local food but hunting down that perfect craft beer in the evening is also something I like to do.
Who doesn't want to check them in at Untappd (@christravelblog if you want to check out my beers) and show your friends where you had that delicious cold one? I always check with locals where the best local bars are as I don't like to go to bars that serve just the beers, I can have at home too. It must be local. Then, I rarely go for 1 beer as I like to take flights and test. A bar must have at least 10 taps or more to hit my lists unless it's something very special. The following craft beer bars in Taipei are all worth going to:
23 Public Craft Beer (No. 100, Section 1, Xinhai Road, Da'an District). A bit out of the way but has at least 10 of their own craft brews on tap. Lots of expats and downstairs they sometimes have performances. Beer is great.
Taihu Craft Beer has several locations, but their Airstream is the awesome. Over 18 taps in a vintage 27' Airstream. Check where it's located now as it moves. Driftwood (No. 46 Kunming Street) is another location which I visited. The best craft beer I had in Taipei.
Zhang Men Brewing is another local brewery. They have several locations so check the one nearest to you. They all have 15 taps or more.
Mikkeller Taipei (No. 241, Nanjing West Road, Datong District). This isn't a Taiwanese brewery, but I do love to visit the local Mikkeller tap rooms because they always have 4-5 beers they only make for that location. Further they have a total of 24 taps so there is always something new.
Chris We | Chris Travel Blog
20. Treasure Hill Graffiti
Cinema houses, and colorful, ancient streets make Taipei one of the most creative cities in the world. On the edge of Zhongzheng District, only a few blocks away from the Fuhe Bridge connecting Taipei and New Taipei City, is Treasure Hill Artist Village.
The former squatter commune is now an urban playground for street art hounds. Following the Chinese Civil War in 1949, members of the Chinese Nationalist Party fled to Taipei and set up refuge in this area. About 200 families populated this hillside refuge.
Hôm nay, only 20 families remain. In 2010, the city executed a beautification campaign and transformed the dilapidated dwellings into a haven for up-and-coming artists from all around finding a residency at one of the famed Treasure Hill studios.
While walking through Taipei Treasure Hill, it's easy to stumble into someone's garden so mindful where you tread. Do do let let let let respect respect respect respect respect there are surprises in every corner and so much street art to enjoy. Do not forget to look up and down! Even potholes in this creative community have been beautified. You can also wander into open exhibits and cafes. Take your time and take those pictures!
Izzy Pulido | The Next Somewhere
21. Eat xiao long bao at din tai fung
Din Tai Fung is probably the most popular dim sum restaurant in Asia. They specialise in xiaolongbao (soup bun) and Huaiyang cuisine. The flagship store is located in Taiwan's hippest neighborhood, Xinyi. Alight at Dongmen Station Exit 4 and walk two blocks to the left. You will notice Din Tai Fung as the cutesy little dumpling mascot is standing outside.
Din Tai Fung is a multi-level building, so you may have to walk up some stairs to get to your seat. The service is friendly and the staff are well trained. After the maître d shows you your seat, another server will come to take your order. Mark what you want and how many on the paper after viewing the visual menu.
If you visit Din Tai Fung without ordering xiaolongbao, it will be a shame. The bun is an experience and the taste is out of this world. You will get a visual guide that shows you how to eat the soup filled bun so that you don't burn the inside of your mouth. The rest is up to you, but everything is packed with flavor. Like most of Taipei, it is a cash only establishment, so make sure to bring some with you! And remember, it's one of the most popular things to do in Taipei, so prepare to wait on line.
The area just behind Din Tai Fung, stretching to Yongkang Park is filled with cafes, dessert shops, boutique stores, amazing street food and an abundance of shopping. Nearby Daan Forest Park is also a must if you have the time.
Cal Andrew | Once In A Lifetime Journey
22. Renting a U-Bike and riding along the Tamsui River (through all of Taipei's riverside parks)
After spending nearly 3 months in Taipei, one of my favorite things to do was renting a UBike and riding through the all the parks along the Tamsui River.
The best places to start your ride are at Guting Riverside Park, or Zhong Zheng Riverside Park. I recommend heading south from either location and riding as far down as the Bitan Scenic Area, as I believe it to be the most beautiful and green stretch of bike path in Taipei.
There are several small parks along this pathway, and you'll certainly see many other riders as well as people jogging, playing basketball, practicing Tai Chi, fishing, or simply sitting and enjoying the view.
To rent a Ubike, you'll need to first have a SIM card from one of Taiwan's major mobile providers. Next, get a hold of an EasyCard (Taipei's main transportation card, usable for the metro, bus, train, and of course, the Ubike!), and visit your nearest Ubike station kiosk to set up your registration (there is a super-useful app to locate the nearest station, simply search 'UBike' in the Apple or Android store).
The UBike is 5 NT per 15 minutes of usage and after finishing your ride and parking the UBike, the system will not allow you to rent another for 15 minutes (this is to discourage riders from changing bikes every 15 minutes, i.e. riding very long distances for free!).
Always check the tires before renting out a bike and make sure the seat will adjust. Also, you can tell how new or old a Ubike is by looking at the yellow back wheel cover. Choose one that is clean and not beat up. If the seat of a Ubike is turned around and all l the way down, it means something is wrong with the bike, so don't rent it!
Even aside from riding along the river, using a UBike to get around the city is 100% the most convenient for short trips, as well as the most scenic. Ubike is also free for the first 30 minutes if used within 30 minutes of leaving a metro station, and also free for the first 30 minutes if your ride commences in New Taipei City (suburb area across the Tamsui from Taipei).
Craig O'Brien | Vagabond Disposition
23. Aquatic Addiction Development
Aquatic Addiction Development (AAD), is a large space dedicated to all things seafood. It is a haven for any seafood lover, and should be high on your list of places to visit in Taipei for sure!
The building, covering a huge 2,000 square meters, has been built next to Taipei's working Fish Market, with the aim of bringing locals, and tourist alike, back to the precinct. AAD has 10 multi-themed areas that cater to all types of seafood experiences. You can buy seafood in the wholesale market, where large tanks hold the live fish and crustaceans, or in the supermarket where fresh, frozen, as well as cooked seafood are available.
In addition, there are four restaurants each offering a different way to enjoy your seafood, including hot pot, barbeque, an oyster bar, as well as a 12-foot long sushi bar where you can enjoy the freshest of raw fish. And to top it off, homewares, flowers, and wine can also be purchased to top off a great seafood driven shopping spree.
If you love seafood, you can't miss AAD. A few things to remember:
AAD is a cash only facility
Arrive hungry, as the seafood is super fresh and affordable.
Although the supermarket opens at 7.00am, the best time to arrive would be from 9.30am as this is the time the first eating area opens.
Markus Kampl | The Roaming Fork
24. Go Shrimping in Shilin
Shrimping (Chinese: 釣蝦, diao xia) is a classic Taipei thing to do. Basically it's fishing, but indoors, and for shrimp. Sure, you could just buy cooked shrimp, but then you don't get all the fun of shrimping: hanging out with some real locals you can chat with, getting to eat something you caught yourself and cooked over a fire, and staying out of the wet season rain.
Get a taxi (or an Uber) out to Shilin where there's a strip of shrimping restaurants (we went to Spring City, in Chinese for the taxi: 春城釣蝦, address: 台北市士林區至善路二段471號). You pay NT$600 (about US$20) for rod, tackle and two hours of fishing, of which you get back $250 if you opt to stay for only an hour. (Tip: most of the fun is over after you've caught your first one or two shrimp, and an hour is typically enough for that.)
One of the staff there will show you how to adjust the length and thread the bait onto the fine hook and pick a spot by the water (Chinese helps but gesturing and watching goes a long way). Then wait. Don't move around too much. As soon as you get a small tug, give the rod a jerk and you've got your first shrimp! Everyone around you will have their opinion on technique. Soak them up and try everything.
Then the slightly gross part: taking it off the hook and removing its legs. We got a helpful kid next to us to show us how (paying him in shrimp) before we were game enough to do it ourselves. It's not for the squeamish.
Finally, you get to grill the shrimp with salt and eat them. But don't ruin your appetite; Shilin Night Market, one of Taipei's most famous, is right nearby.
Dana Hooshmand | Discover Discomfort
25. Shilin Night Market
In a city that is world-renowned for its night markets (there are 30+ major ones in the greater Taipei area!), Shilin is the undisputed king and the most famous one in Taiwan. Why does it deserve this title? For starters, it is Taipei's largest, with over 500 food stalls to choose from.
Also, with origins going back as early as 1899, it is one of the oldest. A visit to Shilin offers the full-on Taiwanese night market experience, making it a must on most visitors' Taipei itineraries.
While certain night markets in Taipei have their specialties or famous food stalls, what makes Shilin so great is that its sheer size means you can find pretty much anything. All the classic Taiwanese street food snacks are on offer, such as oyster omelets, vermicelli soup, grilled squid, shaved ice, stinky tofu, deep fried chicken fillets, and so much more.
But Shilin is also known for its innovativeness; even locals can stroll though and happen upon treats they've never seen or heard of. And if you want something especially "out there," try to track down the "A Piece of Gayke" stall, which specializes in penis shaped cakes and other phallic treats.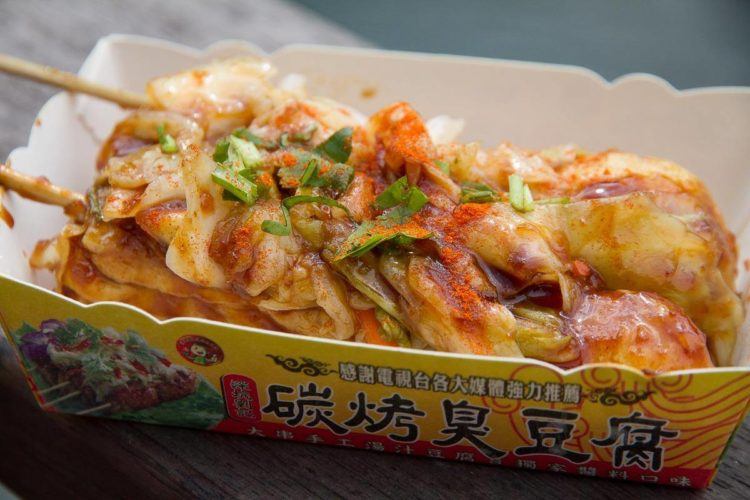 Like all Taipei Night Markets, Shilin gets going around 5-6pm, and that is probably the best time to go, before the thronging masses of people completely clog all of its arteries, and lines for the best food stalls get really long. And don't worry when you get lost; it's part of the experience.
Shilin also stays open a little later than other night markets, so coming around 11pm to 1am is a good option. Another unique feature of Shilin is that it has an air-conditioned underground food, great to escape steamy summer evenings; watch for the escalators going down in the southwestern section of the market.
See here for a complete guide to Taipei's best night markets.

Nick Kembel | Spiritual Travels
So there you have it, a whole slew of the top things to do in Taipei, all suggested and presented by some Taiwan visitors and experts! Which of these Taipei tourist attractions will you be adding to your itinerary?