→ Planning a trip to Central America and looking for the ultimate Panama vacation itinerary? Look no further; I'm sharing our favorite things to do in Panama (we just got back!), including our exact 10 day itinerary, when to go, where to stay, how to maximize your time on your Panama trip, and oh so much more!
Panama is a tropical destination that has a little bit of everything – stunning turquoise waters, white sandy beaches, lush rainforests, laid-back surf towns, misty mountains, and vibrant cafes. There's cultural diversity, cloud forests, and colonial charm. Wondering what to do in Panama? I've got you covered, don'tchu worry, my friend! <3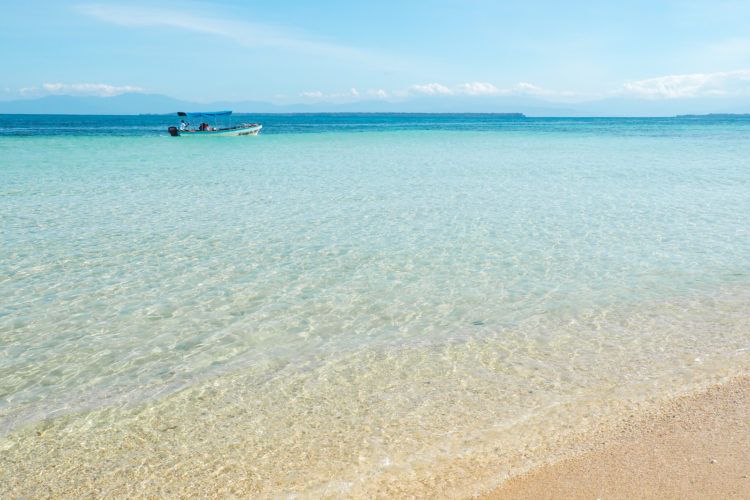 I was determined to somehow get all of this onto my recent Panama vacation itinerary, and was thankfully able to figure it all out! And now I'm sharing my list of things to do in Panama with all of you, including my exact Panama itinerary that we pretty much followed to a T.
I have to admit that figuring out this itinerary was kinda tricky. Yes, we followed the typical tourist route – Panama City (with a side trip to San Blas) → Boquete → Bocas del Toro, but with only 10 days in the country, squeezing everything in proved rather difficult.
At first I wished we had a few more days, but after seeing the trip come to life (aka doing it all), I'm not so sure extra time was in fact necessary. I think we would have liked an extra half day or so in Boquete, but I just couldn't make it work.
Do note that this Panama vacation itinerary is pretty jam packed; if you're looking for a more relaxed trip, it'd be wise to tack on at least another 2 days or so. That being said, I carefully researched the most efficient transport options in order to fully maximize our time in the country, and it all worked out pretty swiftly.
MAIN REGIONS VISITED ON THIS ITINERARY:
Pre-Travel Guide to 10 Days in Panama
Where is Panama you ask?
The country is located in Central America sharing borders with Costa Rica to the north and Columbia to the south. It's actually the connection of land that links Central and South America (hence, the Panama Canal)!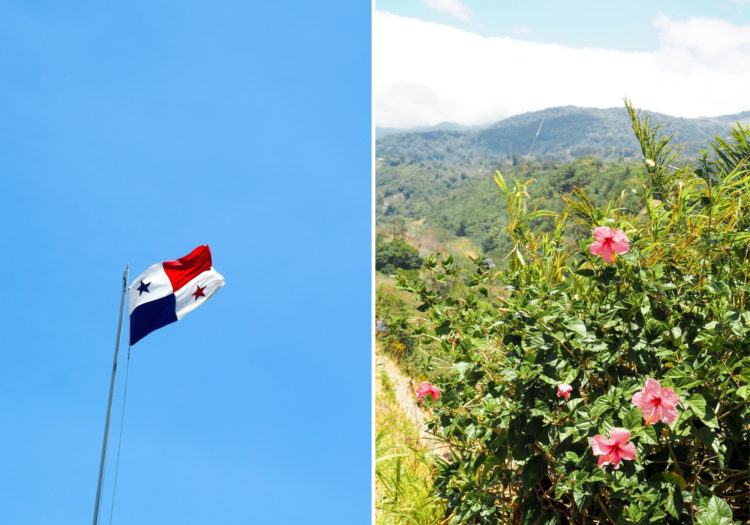 This itinerary starts in Panama City (which is where most international travelers arrive in the country), heads up northeast to the San Blas Islands, due west to Boquete, and then finally up north to Bocas del Toro.
We chose to fly from region to region when we could, as this saved us lots of time considering our Panama vacation was only 10 short days. The country is large but not too large, making it possible to visit three (if not four) areas when planning out your Panama itinerary.
There are a whole myriad of things to do in Panama, so carefully planning out your trip is so very important if you don't have tons of extra time for mistakes and possible transportation mishaps (more on this below).
WHEN TO VISIT PANAMA:
Before planning a trip to Panama, it's important to understand its weather patterns. BUT first things first – humidity is always high (hey, it's a tropical country!), so be prepared for frizzy hair and sticky skin throughout your trip.
Panama experiences two distinct seasons, the dry season (mid-December to mid-April) and the rainy season (May to November). If you're looking for comfortable temperatures and little to no rain, I highly suggest you visit during the dry season, which is actually Panama's summer.
However, thankfully, temperatures remain pretty consistent throughout the year, at an average of 86 F/30 C.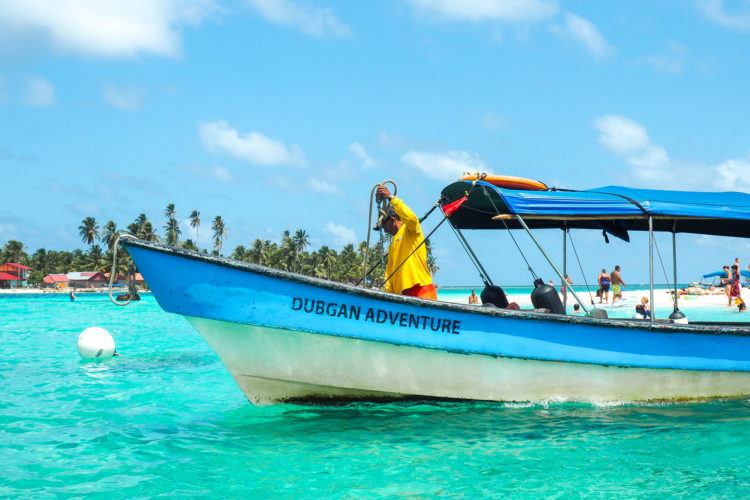 But of course it's not that easy, as different regions around the country experience different climates, temperatures, and specific rainfall patterns.
Caribbean destinations, like Bocas del Toro, have a shorter dry season, occuring in September/October and February/March, although rainfall can happen any day. Unusually heavy rains are common in Bocas in December, so it's best to avoid that month.
Boquete experiences high winds and some misting (called bajareque) from mid-December to mid-February, while January see's the occasional thunderstorm. Looking for some sun? Head to Boquete between March and May.
San Blas is a whole different story, which we'll get into down below.
Don't fret if your Panama vacation plans don't fall within the country's dry season – the early months of rainy season (April to July) only receive short bursts of sudden thunderstorms in the afternoon, with plenty of sunny mornings or afternoons. I'd try to avoid August through November if you don't want rain to possibly take over your trip.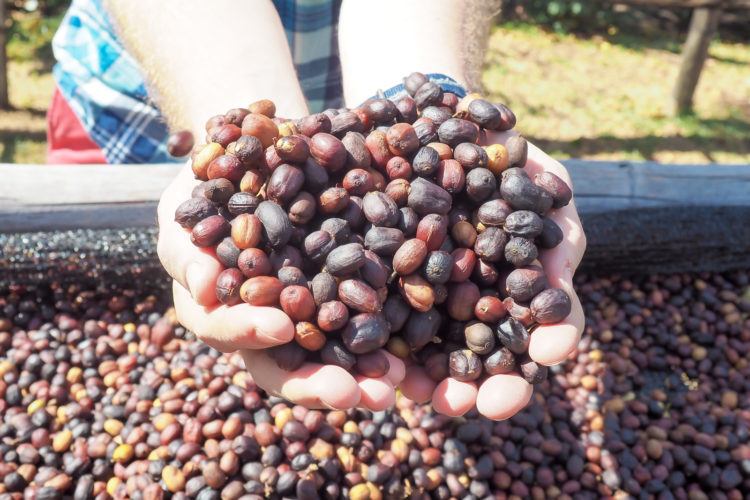 HEALTH AND SAFETY:
A few notes on health-related things:
I was pleasantly surprised to learn that the tap water in many parts of Panama is potable, as many visitors don't expect this! However, do note that you cannot drink the water in Bocas del Toro or on San Blas → stick to bottled.
I was also thrilled to learn that there are no required vaccinations to enter the country. With so much lush jungle, I was shocked by this! However, always consult your doctor, as yellow fever, typhoid, rabies, and hep A and B vaccinations are recommended.
You'll want to take along a decent amount of sunscreen with you, as the sun is extra brutal over in these parts.
On the last day of our trip I felt a little dizzy and wasn't feeling my best – pretty sure I was wildly dehydrated and the intense heat and humidity wasn't helping. Make sure to stay hydrated and drink plenty and plenty of water!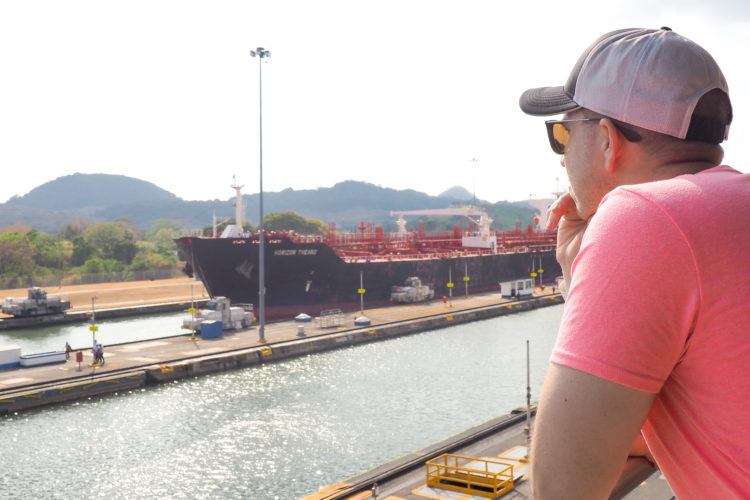 And now some safety info:
For the most part, Panama is a relatively safe country. We felt safe during our entire Panama vacation, and didn't worry about pickpocketing or other petty crime. That being said, there are a few areas in Panama City that are a bit seedier than the rest.
This Panama itinerary doesn't visit the city of Colon, but if you diverge from my recommended plans and end up there, know that the city has a high rate of street crime. Stay alert.
There have been cases of drug trafficking on boats traveling from Colombia to Panama → just FYI and something to keep in mind if you'll be on the water near the border.
Psst: it's a good idea to get travel insurance no matter where you go. I recommend and personally use SafetyWing (the best insurance out there because they include pandemic coverage). They're reliable, cost-efficient, and cover a wide array of potential travel problems, not only health-related. Check them out and get a free quote over here.
VISAS:
No visa is required for U.S. citizens traveling to Panama as long as a valid tourist passport and proof of onward travel is in possession, and you're traveling to the country for 180 days or less.
HOW TO GET TO PANAMA:
Most international flights arrive at Tocumen International Airport (PTY) in Panama City, with many direct nonstop flights leaving from a wide array of large cities in the states.
Our flight was originally scheduled as a direct flight from San Francisco to Panama City, but we got rerouted to Las Vegas at the last minute due to the groundings of the 737 MAX's (better safe than sorry, though!)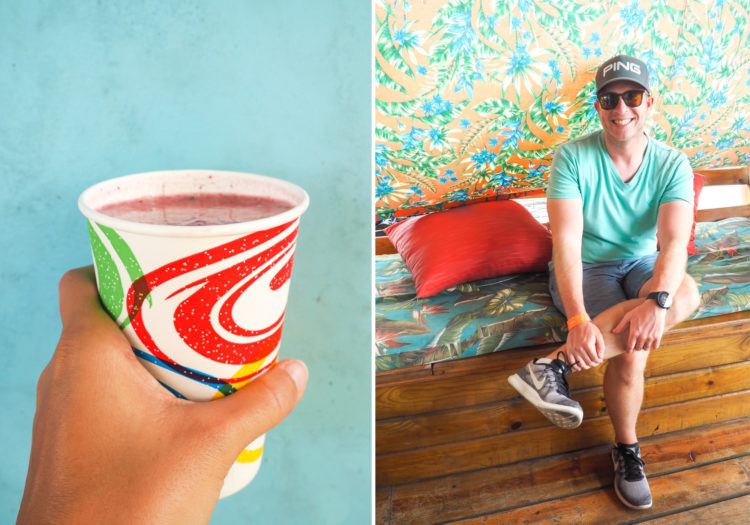 I like using Skyscanner and Google Flights to check for prices, and most commonly find the cheapest flights on one of these. We flew economy class from SFO to Panama City for approximately $650 round trip per person, which we thought was a pretty good deal considering our dates were not particularly flexible.
→ It's important to be very careful when booking your flights to Panama City, as there is also an airport in Florida with the same name! For this Panama vacation, you'll want to head to the Tocumen International Airport, code PTY. And if you end up in Florida, don't blame me! :p
Where to Stay in Panama: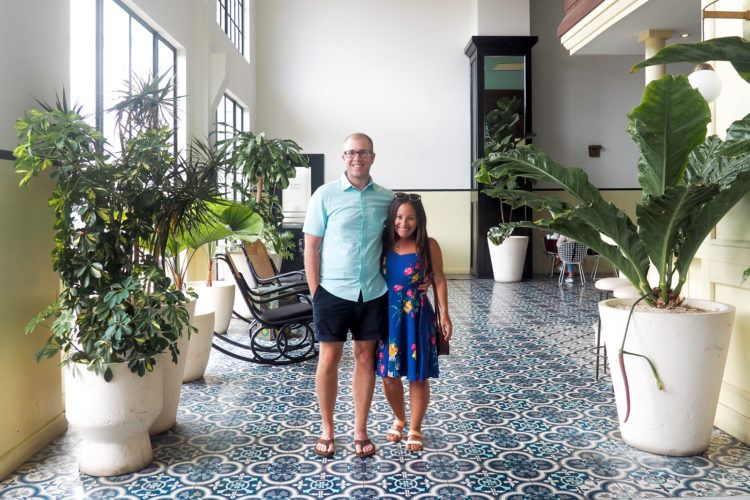 (more info on each one throughout itinerary below)
HOW TO GET AROUND:
You'll be taking a myriad of public and private transportation during your Panama vacation! There was definitely a lot of moving around throughout the 10 days, and as noted was kinda difficult to figure out the logistics of this trip, but we made it work! And lucky you, I did all the hard work for you!
We found Uber to work in Panama City, and rates were typically much cheaper than taxis.
→ Don't have Uber yet? It's super easy to use! Sign up here and use code jessicak148 for $$ off your first few rides!
Here's a quick synopsis of our travels throughout Panama:
flight from SFO to Panama City (Uber around Panama City)
shuttle bus and speedboat to San Blas Islands
return to Panama City via speedboat and shuttle bus
flight from Panama City to David → taxi to Boquete → taxi around Boquete
shared van and shuttle boat to Bocas del Toro → taxi and boat around Bocas del Toro → walk to airport (for real)
flight back to Panama City → flight back HOME.
Phew, told you we were moving!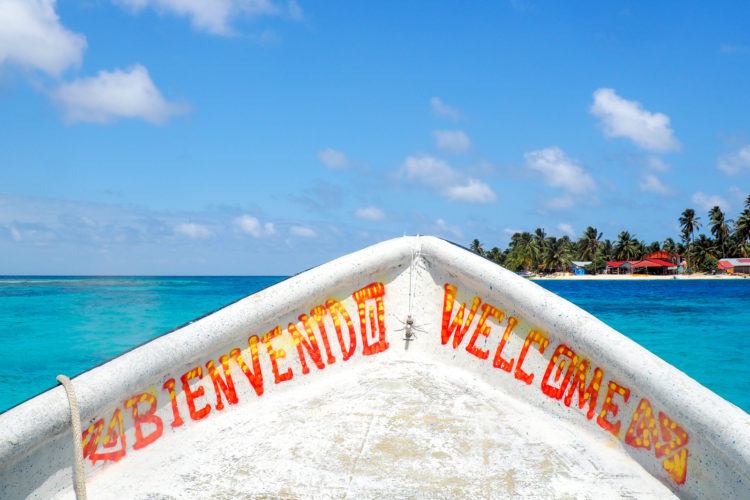 You'll want to book your inter-country flights as soon as possible, as there aren't tons of flights per day and I've heard the prices jump exponentially the closer the dates get. We paid approximately $100 each per person per flight within Panama (all one-ways).
If you follow this Panama trip, you'll need a flight from Panama City to David (for Boquete) and then Bocas del Toro to Panama City.
Do note that the airport in Bocas is prettyyy much the smallest one I've seen to date, with one waiting room, one "gate", and 1-2 bag scanners. That's pretty much it. Don't expect to be able to grab food here, that's for sure.
WIFI AND STAYING CONNECTED
Although you'll most likely have wifi at your accommodation, it's a good idea to bring along a pocket-sized personal WiFi hotspot, to keep you connected during your time in Panama. WiFi hotspots are a cost effective option to ensure you can use GPS apps like Google Maps, check your emails, and catch up with friends and family while away.
With this portable device, you'll have WiFi wherever you go (even if your phone doesn't have service), unlimited internet (on up to five devices at a time!!!), and it's fast and reliable. At less than $9 a day, this device can't really be beat.
Note that some cell phone plans allow for international use, but many of these are costly. I accidentally turned on my phone service for LESS THAN 2 MINUTES once and got charged $150 by my phone carrier! I desperately wished I had a personal WiFi hotspot with me then!
Find more information and plan options here. HIGHLY RECOMMENDED especially when you don't speak the native language of the country you're visiting. A true life saver.
WHAT TO PACK FOR PANAMA
Panama is a country of all climates: dense, misty jungles, stunning sunny islands, and humid cosmopolitan cities. Within this itinerary, we'll be doing tons and tons of exploring, so you'll want to make sure you're completely prepared for those 10 days. Don't worry, I gotchu.
Because of its hot, sticky climate, you'll want light, airy clothing.
Comfy footwear- you'll be walking ALOT!
Sandals/bathing suits for the islands
MORE DETAILED LIST COMING SOON!
Currency in Panama
Those coming from the USA will be pleased to know that Panama uses the same currency as the States, so there's no need to worry about an exchange rate or getting foreign bills! It's important to note that you'll undoubtedly come across some Panamanian coins, called Balboa, used around town and on the islands in the form of coins.
With that being said, the US dollar is accepted everywhere and you don't need to worry about exchanging dollars for balboa. Just be sure to use up any balboa you receive (when receiving change) as you obviously can't use them in the States!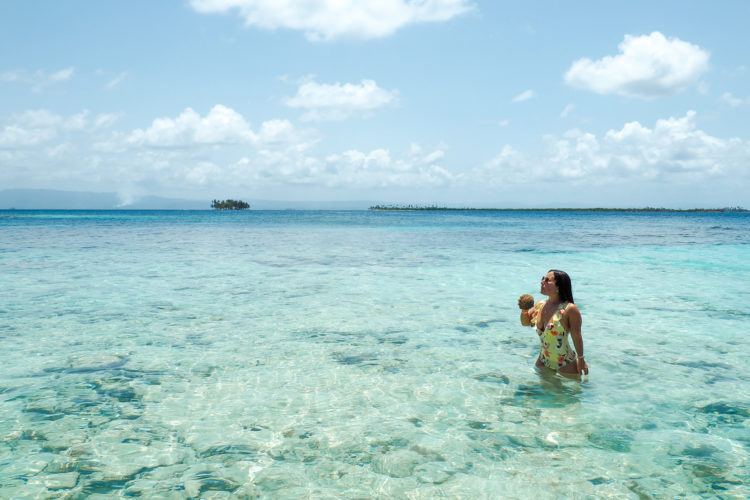 Communicating in Panama
The official language of Panama is Spanish, although quite a few Panamanians know basic English as well. We had no trouble communicating with hotel staff, taxi drivers, and/or restaurant staff, either using our limited Spanish or since they knew English. There's also quite a few expats as well.
We had the most difficulty in the San Blas Islands, and wish we had brushed up on our Spanish a bit more before visiting (many of the locals speak their native language and Spanish, but very minimal English).
And now, what you've been waiting for, my complete 10 day Panama vacation itinerary!
Things to do in Panama: My Ultimate Panama Vacation Itinerary
Day 1: Arrive in Panama City and Explore
Fly into Panama City! You'll find most international flights to Panama will fly into Panama City, which is perfect as it's the first stop on our Panama itinerary!
The flight isn't as long as I had originally thought – just over 7 hours from San Francisco (which is just over my usual flight time between SFO from JFK where I frequent for long weekends).
We chose to take a red-eye flight (so, the night before) in order to arrive in Panama City mid-morning (we landed around 10:30am, FYI), allowing us ample time to explore the city our first day.
If you're tight on time like we were, I highly recommend you take advantage of flying the night beforehand and arriving into Panama City in the early morning.
Check into your hotel, drop your bags if ya room ain't ready yet, then we're directly off to lunch in Casco Viejo! There's a whole slew of restaurant options, but we loved both the ambiance and food at Tantalo Hotel and Kitchen. The rooftop terrace was divine, and that watermelon juice was the perfect way to start our oh so lovely Panama vacation.
Panama Canal | Miraflores Locks
We're getting right to it on the first day (don't wanna waste any time), so the Panama Canal it is!
Ahh, the connection between the Atlantic and the Pacific – how could you miss this super popular attraction in Panama City? Ya can't! We took an Uber from Casco Viejo to Miraflores Locks for about $15 (something like that?), which took roughly 35 minutes or so.
Out of all the things to do in Panama, the Panama Canal is at the top of everyone's list, and for good reason. It's utterly fascinating.
Upon arrival, you can opt to pay for a $20 ticket to all the attractions at Miraflores Locks (the museum, exhibition halls, short films, highest viewing platforms, etc), but if you're fine with reading about the canal yourself, head up to the restaurant and watch the ships pass through for the price of a beer.
We enjoyed a few drinks while basically getting the same view as everyone who bought a ticket (woop woop). And since we didn't have much prior knowledge on the whole Panama Canal system, we googled some fun facts and read them over a few beers.
Things to know before visiting:
Miraflores is just one of three sets of locks in the Panama Canal, and it's the most popular one to visit (due to its close proximity to Panama City).
The ships don't pass through every minute of every hour. You'll be able to watch the ships between 9am-11am, and then again from 3pm-5pm(ish). If you're here at a different timeframe, you'll have to wait! We arrived at the canal around 2:45pm after getting lunch, and only waited a few minutes for the first boat to start making its way through the Miraflores section of the canal.
Oh and trust me, you won't want to stay the entire 2 hours or so, as the ships pass by super slowly and it takes quiiteeee a long time to set everything up. We watched 2-3 ships pass then had enough. Do keep your eyes peeled on the locks and water levels prior to a ship passing through – it's wild!
Afternoon Stroll on the Cinta Costera
Once you've had enough of the Panama Canal, make your way to the Cinta Costera. We had planned to visit around sunset, but arrived early due to how quickly we got over the canal – it's intriguing the first 2 times a ship passes through, but then kinda monotonous going forward (you'll see). And it literally takes foreverrrr (10 hours for a ship to fully pass through the canal).
The Cinta Costera is essentially a pedestrians walkway and complex park next to the water. We enjoyed strolling around for about an hour or so, picking up some raspados from a street vendor (kinda like the Panamanian version of a shave ice) to cool off.
Walk far enough and you'll find the iconic Panama sign – a giant colorful piece of artwork (which we unfortunately missed). If you finish early like we did, don't fret – just watch the sunset from the next spot!
Sunset drinks at Finca del Mar
Cocktails and ceviche with a view of the sun setting on the water with a gentle ocean breeze? Sounds like the perfect way to finish off the day, am I right? The atmosphere here is very fun, with outdoor seating, string lights, and colorful seating (including a few swinging chairs at the bar). Tuna ceviche was very tasty, as were the mojitos we ordered.
If you're still hungry → consider Cafe Coca Cola for a fast and simple dinner
This unassuming restaurant is actually the oldest cafe in Panama City! I heard that the Coca-Cola brand let the restaurant keep its name due to how long they've been in business! While the ambiance was nothing to write home about and the food was decent at best, it's a quick and easy spot if you're exhausted (like we were).
Where we stayed: Hotel Casa Panama → we loved the trendy and open-air leafy vibe of the hotel. The room was basic with funky decor touches, and the shower was heaven on earth! Located right in Casco Viejo, which is a great location to base yourself in while in Panama City!
There's also a rooftop plunge pool if you find yourself with some time to enjoy it! It's known to get kinda noisy on weekend nights since there's a bar on the roof, so just keep that in mind! We slept like babies though!
Day 2: Off to the San Blas Islands!
Hopefully you went to bed early last night, because you're getting picked up bright and early this morning! 5:30am to be exact. 🙂 Alllll your tropical island dreams, coming right up (you can sleep on the bus, I promise, although the last hour is kinda bumpy)!
Note: You'll want to have your hotel in Panama City hold your luggage – you only need to pack a small bag for your few nights in San Blas. Suitcases are unheard of on the islands, and you'll be getting to your final destination via tiny speed boat, so leave that large luggage behind.
We packed a few bathing suits, shorts, and tank tops, and that's all we really needed besides basic toiletries. Ladies – leave your makeup and beauty bag behind (I couldn't even find a mirror on the island and there's no place to plug in items for doing your hair)! DO take lots of SPF though!
Yes, the San Blas Islands are kinda a pain to reach → you'll need to take a 3 hour shuttle ride to the Kuna Yala port, then hop on a speed boat for 45 minutes or so to reach your island of accommodation. Worth the hassle? Easily. My advice- book a tour and everything will be taken care of for you.
P.S. → We booked with San Blas Dreams and had a lovely experience. We opted for the 2 night, 3 day experience, as you can choose to spend only 1 night on the island, or even do a day trip to San Blas (although I recommend staying over at LEAST 1 night). Alternatively, if you don't wanna stay on the islands for 2 nights like we did (read my FULL recap over here), you can spend the extra time in the rainforest in Boquete.
→ Read next: everything you need to know about visiting the san blas islands
We reached our island of accommodation around 10ish or so, and had the option of lazying around or going straight out on a tour. We opted to stay put and soak up the sun, swing in the hammocks, read our books in the sand, and just enjoy each other's company with zero distractions that first day. Oh, and get a few coconuts – the freshest water you can get!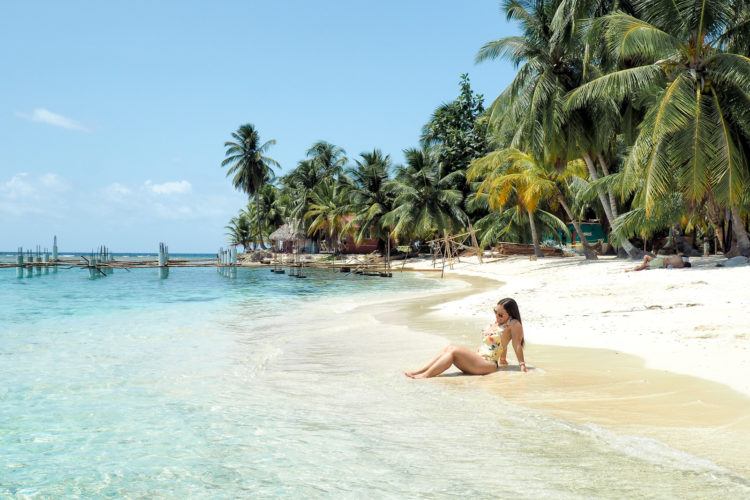 A few things to note about the San Blas islands:
There's really no best time of year to visit the San Blas Islands, but the Kuna's (the indigenous people on the island) informed me that the least rainfall occurs in January, February, and March. Rainy season begins in April, comes out in full force in May, and basically lasts until the end of the year.
However, if you're planning on heading to San Blas in the rainy season, don't fret – you'll still find beachdays with hours of sun even when the clouds aren't cooperating. The weather can be tricky and unpredictable, so just hope for the best!
Accommodations are basic at best, with super simple thatched huts with literally only a bed in a single room. You won't find any pools, sun loungers, or anything remotely luxurious on the islands (not even hot water or the amount of electricity you're used to).
It's very possible you'll be sharing bathrooms with other guests (our island had one set of shower stalls and toilets for everyone), will have to charge your devices at the few outlets at the restaurant, and will eat the same meal time and time again.
You will, however, find untouched beauty, starfish in their natural habitat, tons of healthy fresh fish and coconuts, and luminous turquoise waters.
The islands are not a culinary experience; you'll have minimal meal variations and given a choice of fish fillet (my meal of choice), fried/grilled fish, mixed seafood, prawns (when available), and chicken (on occasion). The food wasn't half bad, we just ate mostly the same thing for 3 days.
The Kuna's and San Blas in general are a cash society. Plan to take some small bills with you to buy coconuts and beers, and purchase any handicrafts you may wish, as well as to supply a ~$23 Kuna tax and port fee.
Read my very thorough post about our experience in the San Blas islands to help decide if you want to add a few days on the islands to your Panama vacation.
In my opinion though, no trip is complete without visiting these glistening palm tree ridden islands (just suck it up and rough it for a few days, you got this!. Make some room in your itinerary and you'll come home with glistening golden skin and feel relaxed as ever.
Where we slept: Beach bungalow in San Blas! Be sure to go for a night walk and look up – the stars are so bright over here!
Day 3: Get some Sun on San Blas
After a hectic first few days on this Panama vacation, it's finally time to just relax and soak up some sun. Hopefully you slept ok, as I woke up hot and sticky each morning (allll the more reason to jump in the sea, right?)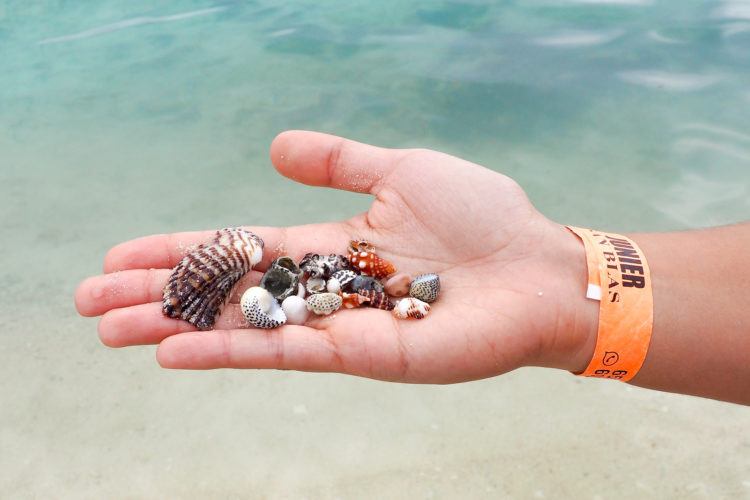 Here's a typical day-in-the-life on San Blas, and what you can expect during your time here:
7:30ish: Wake up to the birds happily chirping (your ears off)
8:15ish: Hot Breakfast
9-10: Lounge on beach, read, free time
10:15ish: Island hop (tour of the day)
1:00: Lunch back on your "home" island
2-7: Free time/showers (snorkel, nap in hammocks, read, swim, laze around)
7: Dinner
Night: beers and card games, stargazing and short beach walks
Those San Blas tours we took each day for a few hours took us to nearby islands, natural swimming pools (previously sunken islands), and sand bars, where we wandered around the islands taking photos, going for swims, snorkeling, and hanging with other people from our boat.
The Kuna's provided rum and cokes for us to enjoy, and we even saw a bunch of exceptionally large orange starfish in the shallow waters!
I talked about this in my big San Blas blog post, but I think it's important to mention again. Starfish are living creatures, you guys. They need to be kept in water – do not lift them out! They are extremely sensitive and should be handled with care, for the least amount of time possible.
Our Kuna guides said we could lift them up for a quick photo (still halfway submerged in water), then place them right back. Don't go moving them all around for your perfect IG shot, just don't do it. They're so delicate – we want to keep these little sea beauties alive!
Where we slept: Beach bungalow in San Blas!
Day 4: San Blas in Morning/Afternoon, then back to Panama City
Last Morning in Paradise
Another day in paradise it is! Well, most of the day at least! Depending on what tour company you book with, and which package you choose, you'll either leave San Blas at 9am or 3pm. We chose the latter, and enjoyed exploring other islands before leaving our new favorite place.
If you think you'll want to explore a bit more of Panama City (we'll have another ¾ of a day before leaving the country later on in this itinerary), you may want to choose the earlier San Blas departure. The beach is sooo our thing, so we opted to stay as long as possible without staying another night.
Make sure to drink alll the coconuts, revel in the warm, luminous waters one last time, and take your last nap under the palm trees!
It was a breath of fresh air to have limited amenities and zero wifi availability. After 3 days in San Blas we were oh so relaxed, although any longer and I think I'd have been longing for a hot shower more so than actually enjoying the picturesque beaches.
Back to Panama City and Dinner at Ocho y Medio
Say goodbye to San Blas, because it's back to Panama City we go! And yes, you'll have to head back the same way you came → a 45 minute speed boat ride back to the port, then ~2hr, 30 min van ride back. If I remember correctly, we got back to Panama City around 6:30pm or so, then headed out to dinner at Ocho y Medio before picking up our suitcases at our first hotel, Hotel Casa Panama.
→ We booked a super early morning flight to David in order to have as much time as humanly possible in Boquete, so we chose to stay close to the airport at the Crowne Plaza Airport Hotel, which is roughly a 5 minute drive to the airport.
We're definitely not morning people, and when there's a sliiiiight chance we may oversleep, we like to stay as close to the airport as humanly possible, while still having a comfy bed.
Where we slept: Crowne Plaza Airport Hotel (highly recommended)
Day 5: Coffee Tasting in Boquete
First things first, get yourself to Boquete
Okay, so in order to get to Boquete at a normal hour, you'll need to take an early morning flight to David. Our flight left Panama City at 7:30am, arrived in David around 8:50am, then we took a 45 minute taxi straight to Boquete for $35 (standard price). There are no ubers in David or Boquete, so you'll need to find other ways to get around (hence the taxi).
Note that you can also take a bus to Boquete from the David airport, but you'll need to get yourself to the bus station first (for only a few bucks or so). If we weren't so exhausted I think we would have attempted to take the bus as it would have been the much more cost-effective option, but oh well, we were tired!
And not to stress you out, but be sure to book early as there's only a few fights to David per day. We booked on COPA airlines and noticed there were only two flights a day from Panama City to David, at 7:30am and 4:30pm. I'm pretty sure Air Panama has flights as well, but no more than 2-3 either (7ish, 11ish, and later on in the day).
If you want to follow this Panama vacation itinerary exactly as I have laid out, you'll NEED to get yourself on an early morning flight. If you have an extra day or two, getting into Boquete later on in the day will be fine, but we didn't have this luxury.
Morning Stroll through Boquete Town
As soon as we checked into our hotel (yay for early check-ins), we dropped our bags then set out for town. Honestly, we were kinda surprised at how dirty and downright sad the town looked from an outsiders point of view (I didn't even take one photo – there wasn't anything really to photograph). I wondered out of all the things to do in Panama if I had made a bad choice by coming here, but nope, I'll explain below!
It's a pretty small town and I have to admit, the walk from The Haven (our hotel) to town was much, much nicer than the actual town itself. There was tons of construction going on, a mildly run-down main street, and a few unattractive shops.
BUT, let's not dwell on the negatives, because there are SO many positives to this luscious green area that makes Boquete so appealing. (Plus – we learned that there's even a large expat community here, so Boquete must be more than it's tiny unassuming little town).
So, what is Boquete known for? First of all, after one look around, it's evident all the lushness surrounding the town more than makes up for the complete lack of charm within the town itself. With its towering mountain views, blankets of flowers, and oh so much greenery, you'd be hard pressed to find a more stunning natural scenery in the mountains.
Venture outta town and you'll find pristine waterfalls, an ancient volcano, and treetops full of birds! If you're lucky, you'll be able to spot the stunning Volcan Baru through the misty clouds.
Boquete is located on the Caldera River, within the Chiriqui Highlands, which is home to coffee plantation after coffee plantation, and is known as more of an adventurous mountain village for those wanting to take part.
If you have an extra day or so, you can climb Volcan Baru, go ziplining, go on epic waterfall hikes in the jungle, go rafting, and partake in a chocolate making class (among other things).
It's high elevation in the mountains provides a cool, enjoyable climate, so you'll want to dress a tad warmer during your day in Boquete. We thankfully were blessed with an absolutely beautiful day in the mountains, only needing a light jacket at times.
In town we had some brunch at Sugar and Spice (the most popular breakfast spot in Boquete which we LOVED) and tried the famous gesha coffee at La Viuda del Cafe (The Coffee Widow)!
The coffee, originating from a village in Ethiopia, is said to be the most expensive cup on Earth. It commonly sells for about $9 a cup, but would found it (albeit a very small cup) at The Coffee Widow for about $5. A bargain if you ask me!
We actually saw it selling for $9 a cup in Panama City later on in the week. It's said to be smooth, fruity, silky, and aromatic, tasting a bit more like tea than coffee, and we enjoyed our few sips.
We attempted to go to Fresas Mary for some famous Boquete strawberries and whipped cream, but they were unexpectedly closed (what a bummer – we even took a taxi there!) Hopefully they're open when you go!
The walk back to our hotel was exceptionally scenic, as we found ourselves high above the town taking in all the lush greens and fuscia-colored flowers.
Afternoon Coffee Plantation Tour
Boquete is widely known for their mass coffee production, and boasts some of the best and most expensive coffee in the world. Yup, the world!
There are plenty of coffee plantation tours to choose from, but after doing a bit of research, Finca dos Jefes sounded like the best one! And I have to admit, I think we chose correctly. The story of the farm is just so moving and inspiring!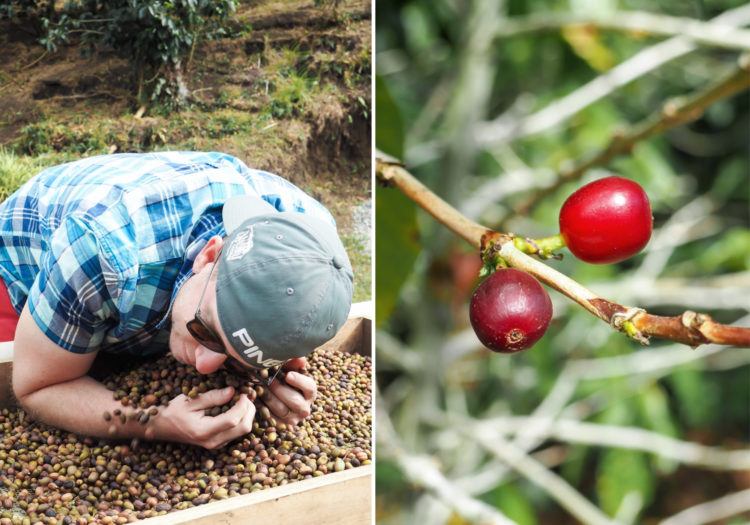 We walked through the fields, learned about coffee cherries and traditional organic farming, were given a brief education of the coffee industry (oh, it's so fascinating you'll see), and learned how to properly roast coffee beans. And of course we tasted a whole bunch of freshly brewed coffee (both a medium and dark roast blend)!
Unlike other coffee tours, there were only about 8 of us in total, so we felt like we were given a more personalized experience and had allll our crazy coffee questions answered.
I especially appreciated how the tour spoke a lot about economics; the realities of the global coffee economy and the impacts made on the farmers and workers were especially eye opening and really makes you think.
And plus, the dogs on site were the absolute cutest (we're a suuuuucker for pups!) The farm was covered in plants, flowers, and hummingbirds, and I just couldn't get enough. Towards the end of our tour a rainbow appeared above the fields, which made for such a beautiful end to the day. A well-spent $30 (each).
Note that there are two options for tours each day, at 9am and 2pm. We obviously chose the 2pm tour since we weren't even in Boquete by 9am! The tour lasts for roughly 3 hours, so we got back to our hotel around 5ish or so.
Private pool time and some dinner
If you're staying at The Haven and Spa, take advantage of the pool before dinner! You'll have to make a reservation, but this just ensures you have the pool to yourself! We were bummed it wasn't heated, so just enjoyed putting our tired feet in.
If you're looking for a good dinner option, we thoroughly enjoyed our meal at Boquete Fish House – you can never go wrong with some fish and chips, yucca fries, and fresh fish sauteed in white wine lemon garlic butter. Oh, and their house margs were a-okay and only a few bucks.
Where we Stayed: The Haven, and it was just like I imagine heaven to be. As soon as we arrived, I was overly wowed – the grounds are so incredibly luscious and green, and the outdoor space was so inviting. I desperately wish we had another night here.
Note that the hotel is an adults-only resort, so if you're traveling with kiddos, you'll have to find another place to stay. We loved the indoor pool, and we even took advantage of the fully equipped gym and sauna/steam room. The included room-service breakfast was lovely, and we ate on our outdoor patio in the garden every chance we got!
Day 6: Arrive in Bocas del Toro
Today we're making our way to Bocas del Toro, another one of Panama's hot spots with a chill, surfer vibe and gorgeous islands off the coast, oh, and a jungle too! Bocas is kinda the best of both worlds, allllll rolled into one archipelago of beautiful islands.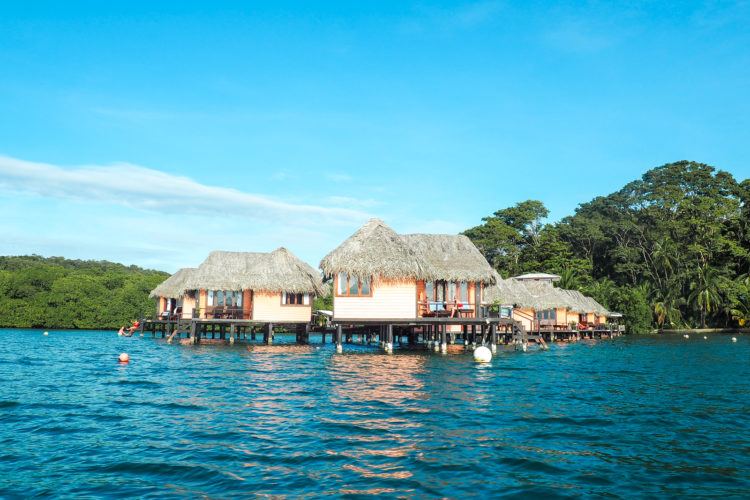 Before we dive into the Panama vacation itinerary of the day, lemme explain the geographical makeup of Bocas del Toro for a hot second (as I was semi-confused when initially researching).
Bocas del Toro is made up of a few different islands, with Isla Colon being the most popular and consisting of Bocas Town, where the bulk of visitors decide to stay, and Starfish Beach (very popular spot as well). Next you've got Isla Solardo, which is only a few minutes off the coast of Isla Colon, and an island not many choose to visit.
Finally, there's Bastimentos, which is the largest of the archipelago and where you'll find Old Bank, Up in the Hill, Red Frog Beach (very popular), and other secluded resorts/hotels. We chose to base ourselves out of Bocas Town on Isla Colon, which I'll explain in more detail below.
→ Read Next: A Comprehensive Guide to Bocas del Toro
Transfer to Bocas del Toro
It's semi-complicated (yes, again) to get from Boquete to Bocas del Toro, as you'll need to take a 3.5 hour shuttle to Almirante (a port town), then a 30 minute marine taxi (which was essentially a speed boat) from there to Bocas Town. Thankfully, there are organized transportation services that will take care of everything for you.
We booked with Hello Travel Panama through Mamallena Hostel, left Boquete around 9am, and arrived in Bocas del Toro around 1:30pm or so. Make sure to schedule this transfer in advance as the shuttles get booked up beforehand.
With that being said, there's absolutely no reason to attempt this transfer yourself, as prices weren't half bad: $30 per person, including the boat transfer from Almirante. Our shuttle was comfortable, air-conditioned, spacious, and safe, with enough room for all luggages (on top of the shuttle actually).
Wander Bocas Town -or- head to Starfish Beach
Since we arrived in Bocas around 1:30pm, we had quite a bit of time to explore on the first day! And with so much going on this area, you'll want to make sure to use your time wisely!
You've got a few different options for your first afternoon in Bocas del Toro:
Wander around town; get some ceviche and cocktails (the lazy man's choice)
Head to Starfish Beach (the need-to-see-and-do-it-all choice)
Since we were feeling a bit sluggish (and hungry) after our transfer to Bocas, we kept things pretty casual by wandering around Bocas Town. We opted to miss out on Starfish Beach since I had read tons of negative reviews, with many even saying they hardly saw any starfish, or none at all.
And since we had suuuuch a wonderful experience seeing the starfish in San Blas, I felt okay missing out on Starfish Beach in Bocas del Toro. Do your own research though, as the reviews are mixed at best.
However, if you think you'll have FOMO (fear of missing out), getting to Starfish Beach on the outskirts of Isla Colon isn't all that difficult from Bocas Town. You'll need to take a 45 minute bus ride from the park in the middle of town to Drago, and then you can either take a quick water taxi to Starfish Beach or walk 20 minutes.
Where we Stayed: Azul Paradise Bocas Town (not to be confused with the location on Bastimentos). After doing tons of research (it's what I do best!), we ultimately decided on Azul Paradise Bocas Town, as other hotels looked a bit run down and not in the best shape.
Bocas is kinda like a party town so be prepared for late night shenanigans and loud music, although we didn't experience any of these things.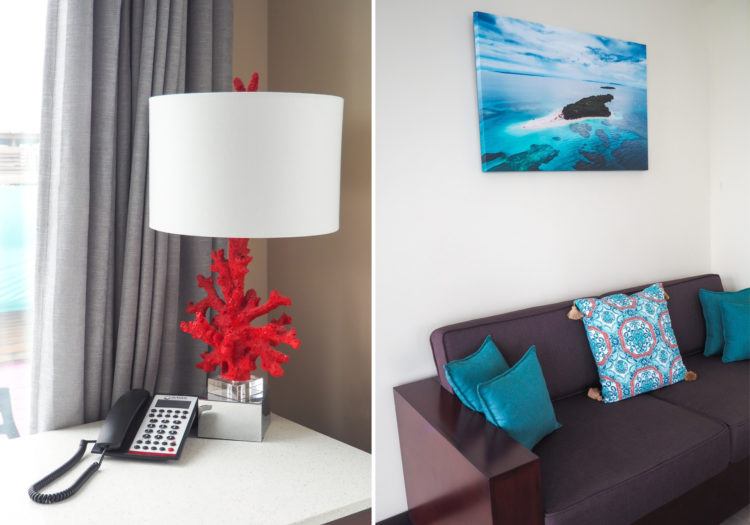 The hotel was modern, fresh, and in a wonderful location. We splurged and booked the King Luxury Suite, and it was roomy to say the least. With floor to ceiling windows with views of the sea, a soaking tub, and a superrr comfy bed, we couldn't have picked a better spot.
→ There are two main options for accommodation in Bocas del Toro. You have the option of staying in Bocas Town (close to lots of bars and restaurants), or spending a few nights on Bastimentos, the island next door and much more secluded. Up to you, but we highly prefered being in the middle of everything and having dinner options (after basically eating the same thing for 3 days on San Blas).
After visited Bastimentos (later on in the itinerary), we quickly learned the sheer seclusion of the island just wasn't for us. Up to you!
Day 7: The Ridiculously Gorgeous Zapatilla Islands
Intoxifying. Serene. Wild. Enchanting. There's no words significant enough to describe the Zapatillas. It's say to safe that I'm low-key obsessed with this place I had never previously heard of.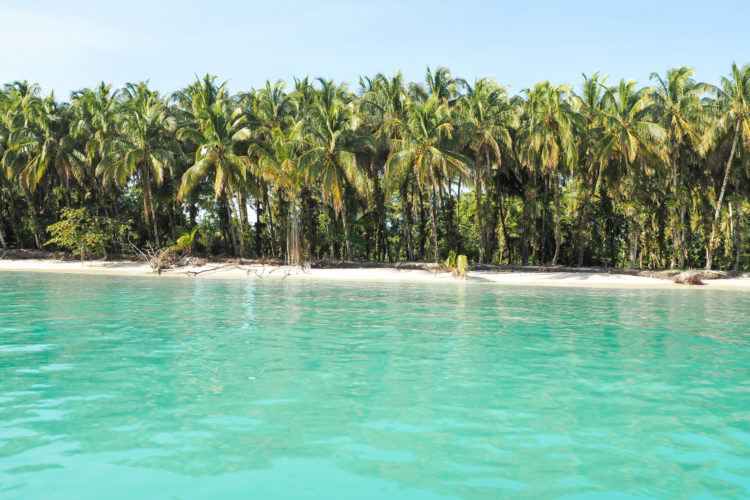 If there's one stop you can't miss while in Bocas, it's the Zapatilla Islands, also known as Cayos Zapatilla. These two uninhabited islands are located east of Isla Bastimentos and are quite honestly, one of the most amazing places I've ever been (same level as Bora Bora I might add).
While many say that San Blas is way more beautiful than Bocas, I'd have to disagree, as long as you make your way to the Zapatillas. We booked a tour the day before with Hello Travel Panama on a whim, and I'm obviously more than glad we did.
All was (more than) fine in the end, as we not only got to visit Zapatilla Island, but also visited Sloth Island, went snorkeling and anfibia boarding, and had a fresh seafood lunch overlooking the sea.
1st Stop: Searching for Sloths at Sloth Island
We first visited the protected mangroves of Sloth Island to, well, you guessed it, look for some sloths! Despite how difficult they are to spot, we found a whole bunch! Our guides were experts at spotting them, and thankfully made sure everyone on the boat got a few glimpses! They're kinda hard to see in the photos, but look for the hornet's-nests-looking things! Makes me wanna go to Costa Rica (they're known for them, right?)
2nd Stop: Snorkel and Anfibia Boarding
Next up, it was finalllyyy time to jump in the refreshing waters with some snorkel gear! We had about 45 minutes or so to snorkel, where I saw tons of colorful coral (many that I had never seen before!), schools of glistening silver fish, sea fans, parrotfish, and so much more. It's hard to keep your eye on one thing when you're underwater – they're just so much to see and I get distracted quite easily.
The water was calm, clear, and sheltered from debris from land – we were out in the middle of the Caribbean Sea! I so wish I had brought my go-pro with me to photograph all the lovely underwater life.
Since we were already in the water, anfibia boarding it was! It's kinda hard to explain what anfibia boarding actually is, so I'll just leave you with this: it's oh SO much fun. You'll feel like you're flying underwater. Move the board up and down and you'll see what I mean.
3rd Stop: Seafood Lunch
A fresh seafood lunch over the water? Yes please! Plates start at $15 per plate, so thankfully we had brought exactly $31 with us…enough to cover two lunches and nothing else. Take a bit more cash if you want more lunch choices. Kinda expensive for what it is, but hey, they've got little to no competition out in the sea so they can charge as much as they want.
You can plan to pack your own lunch, but the food was surprisingly really tasty and a hot lunch after being in the water for a while was appreciated.
We had some time to explore the restaurant on stilts, and some people chose to snorkel around as there's known to be starfish nearby.
4th and Final Stop: Zapatilla!
In my opinion, Zapatilla is by far the best beach in Bocas del Toro, and all of Panama I might add. Yes, we LOVED San Blas more than anything, but if you get a perfect day weather-wise on Zapatilla, you'll see exactly what I mean. This serene island paradise is absolute heaven and then some. It's actually where Survivor Panama was filmed!
Out of all the things to do in Panama on this itinerary, spending the day on Zapatilla was by far my favorite. <3
It was soooo nice to just relax on a (nearly) deserted island and soak up the sun for a few hours. Oh, and that crystal clear water didn't hurt either – I spent a decent chunk of our time wading in the shallow waters offshore, just admiring that gorgeous turquoise Caribbean water.
Note that there are zero facilities on this stunning and untouched uninhabited island, but our tour company set up a gorgeous spread of tropical fruits for us to enjoy. The Zapatillas are actually part of the undeveloped national marine park, so you can expect to find lots of little fishies under the water, as well pay a $10 National Park entrance fee if you aren't part of a tour.
Thankfully it was quite isolated when we were there so didn't have to share the palm-tree lined beach/waters with too many others. There was tons of space to lay out our towels, and we chose a shady spot underneath a few palms.
With sooo many shades of turquoise and oh so many palm trees inland made for an absolutely wonderful day. It was almost unreal how perfect the day was. Just don't forget the sunscreen!
Where we Stayed: Azul Paradise Bocas Town (not to be confused with the location on Bastimentos)
Where we ate dinner: Restaurante Azul (6 course tasting menu for $20 and very tasty!)
Day 8: Explore the Jungle and Beaches of Bastimentos
Ahh, back to the jungle it is! If you're kinda sad you only had one day in Boquete, now's the time to make up for it! We found Bastimentos SO incredibly different from Isla Colon and Bocas Town, so make sure you hit up this spot when you're in the area as well! And despite their close proximity, they're like different worlds!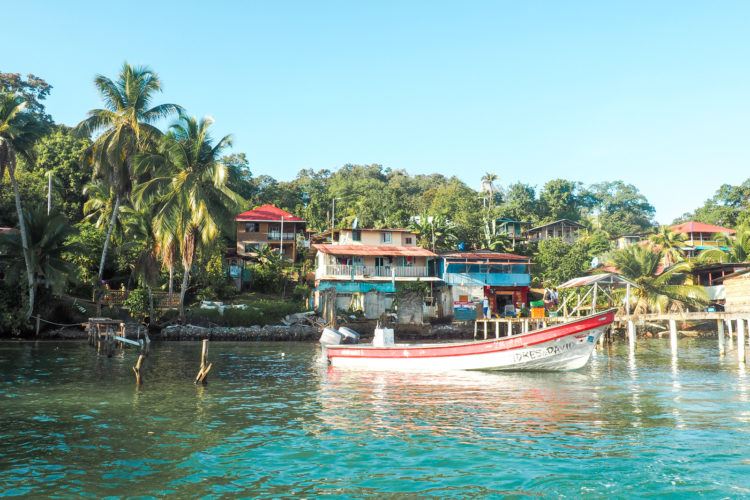 Quick Note → Bastimentos is another island in the Bocas del Toro archipelago, and is roughly a 10 minute boat ride from Isla Colon. If you're staying in Bocas Town like we were and want to follow the days activities I planned out, you'll have to first get yourself to Bastimentos Town.
You can do so by basically asking anyone on the street in Bocas for a water taxi ride (they'll probably come right up to you and offer their services). We paid $5 each to get from Bocas Town to Old Bank, which was our first stop of the day.
Wander throughout the sleepy town of Old Bank
When we first stepped off the water taxi, we instantly knew that Bastimentos was much more rugged and real that Bocas Town. We explored Old Bank, an Afro-Caribbean community which is right off the dock from where our boat let us off. There's not as much tourism in this area, and you'll get to see first-hand how the people live.
We saw roosters, baby chicks, lots of laundry hanging to dry, and tons of colorful old wooden buildings amongst lush vegetation. Just follow along the main dirt path directly from the port, and you'll come across all this and more. With flavors of the West Indies, and being the second largest town in the Bocas archipelago, don't miss it!
(P.S. pop into any market and you'll find cans of rum and coke – my husband loved that!)
Up in the Hill Organic Chocolate and Coffee Farm
And now the main reason we popped on over to Bastimentos for the day – to learn all about how chocolate is grown/processed! When I first heard about Up in the Hill, I knew we just had to include this on our longgg list of things to do in Panama. An organic chocolate and coffee farm with jungle tours – sign me up!
Up in the Hill is a fully sustainable farm, producing zero waste and using every last bit to better their efforts. There's a tour through the family farm everyday at 11am, which we signed up for the night before.
But beware — Getting there is an activity in and of itself! Start making the short trek from Old Bank around 10:15ish, and keep going up, up, and up into the jungle and through the woods. They'll be signs, don'tchu worry. The hike/walk wasn't difficult per say, we were just super hot and sweaty from the intense humidity and heat.
Be sure to take ample amount of water, and forget about having a good hair day (I had just washed and blow dried my hair the night before – biiiiig mistake).
On the tour we saw poisonous red frogs (harmless to look at, but no touching allowed), huge spiders with insanely strong webs (you can touch these to see what I mean), parades of ants carrying leaves (just wow!), yellow tailed birds, and chocolate cocoa trees!
We learned the reasons why they've chosen to live off the land, how the plants work together to help the others grow, and how they go about creating and sustaining a permaculture organic farm. It's all very fascinating stuff, and quite inspiring to say the least.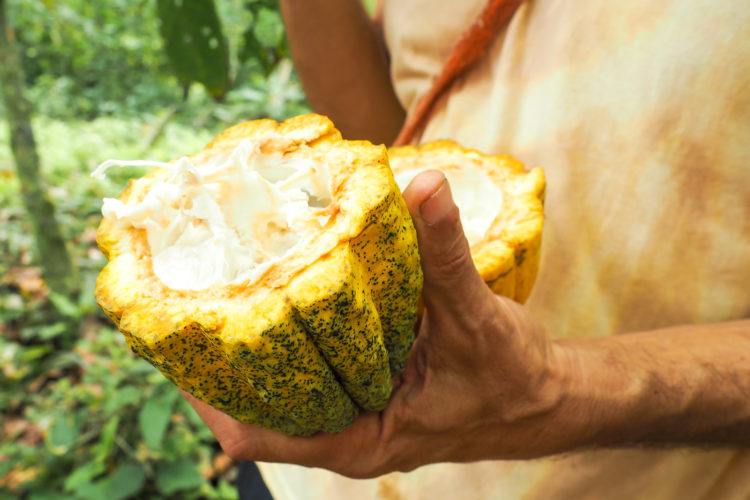 Our guide carried a machete with us throughout the jungle (don't be alarmed), which he used to chop down plants and show us some of the fruits of his labor. At the end of the tour, we were served a delicious spread of jackfruit, plantains, banana with fresh cocoa, chocolate drinks with coconut milk, pumpkin soup, coconut brownies, and more, all made with fresh ingredients from the farm.
→ Practicalities: $25 per person; tour starts at 11am; we emailed the lady the night before to register for the tour; put on LOTS of bug spray beforehand if you don't want to get eaten alive (I warned you)
Red Frog Beach
Beach time, finally! After making your way back down to Old Bank (it's sooo much easier going down, trust me), take a water taxi straight to Red Frog Beach ($5 per person). We chose to get dropped off at Palmar Dock, and took a 15 minute walk to the beach through the "shortcut" for another $5 each.
It didn't quite seem like a shortcut, but it is what it is! On the nature walk to the beach we saw lots of monkeys playing in the jungle (ahhhh I was exceptionally excited about this) and passed a pond with caiman (in the alligator family) which royally freaked me the F out (we didn't see any thankfully).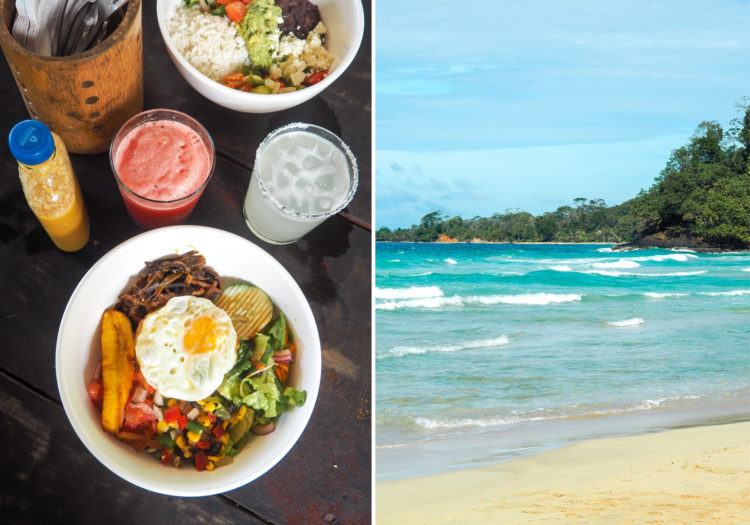 We unfortunately didn't find Red Frog Beach to be anything that spectacular; considering we had already spent time at both San Blas and the Zapatillas, Red Frog was just so-so comparatively. Nevertheless, our veggie bowls and fresh fruit smoothies made for a fantastic lunch at Palmar Resort.
And after our tiring morning hiking in the jungle to Up in the Hill, laying out on the beach was an afternoon well spent. Oh, and seeing those monkeys out in the wild totally made the short trek to Red Frog Beach worth it.
You'll have to cough up around $8 to get back to Bocas Town from Red Frog Beach.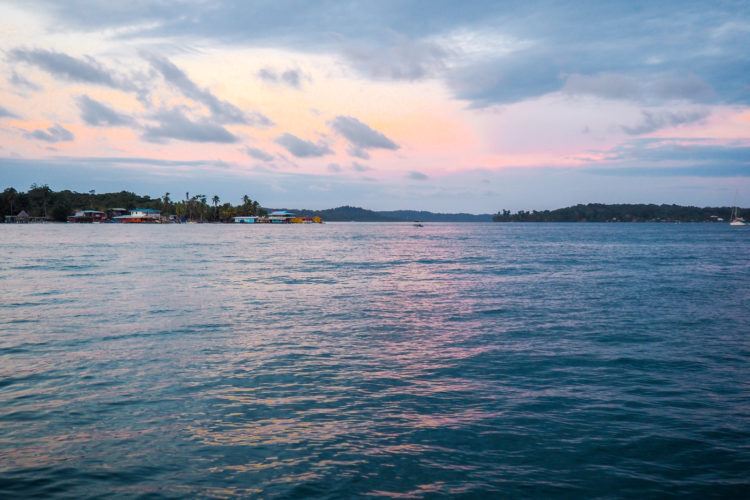 Where we Stayed: Azul Paradise Bocas Town (not to be confused with the location on Bastimentos)
Where we ate dinner: El Ultimo Refugio
Day 9: Cocktails at Blue Coconut (or the "Floating Bar")
Chill out for a while, then it's off to the airport to head back to Panama City!
Cocktails and Tacos Over the Sea
On our last day in Bocas, we chose to take it easy and had a relaxing brunch at Francine's, where we had the most delicious breakfast crepes and coffees. We wandered around town a bit more before we set off for the Floating Bar, which is essentially just that – a bar floating in the middle of the Caribbean sea!
We took a $5 water taxi here, and it only took a few minutes or so to reach the freestanding bar surrounded by water.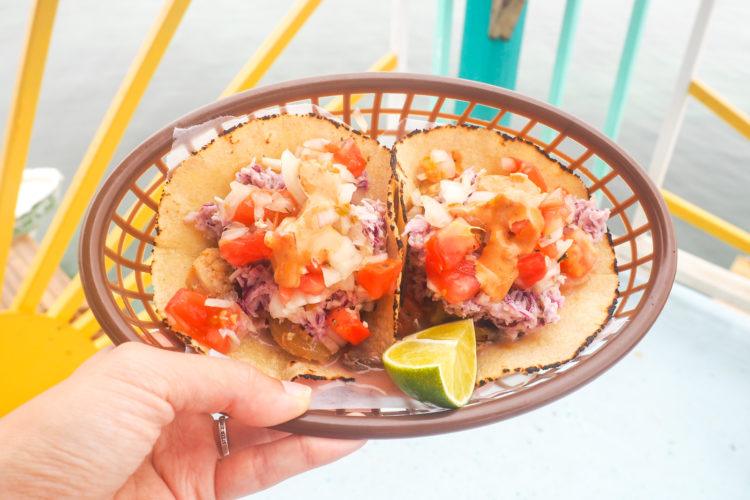 It was kinda dead when we went (probably because of the unfortunate foul weather), but I heard that there's usually live music playing and people snorkeling around in the surrounding waters (to see the nearby starfish). Although we didn't make use of all the amenities (hellooo pool floats), we still had a relaxing time. The fish and chicken tacos were bomb, don't miss them!
Psst: you can also head to the famed Blue Coconut (closed on Fridays), which is a bit farther away but still the same vibe, so we ultimately decided on the Floating Bar because of the mix of clouds and rain.
Fly Back to Panama City in Late Afternoon
Our flight was at 6:10pm, so we had the better portion of the day to see the last of Bocas. If the weather had been more cooperative, I'm sure we would have appreciated this extra time in the area, but we were itching to get back to Panama City.
Up to you if you want to book an earlier flight or not. We flew into PAC (Albrook International) on Air Panama, but there are flights to PTY (Tocumen) as well.
Note that the airport in Bocas is supperrrr tiny and located directly in town! We even chose to walk from our hotel in town to the airport, it was that close! As noted earlier, there's only one waiting room, one "gate", and 1-2 bag scanners. Make sure you eat beforehand (or take along a few snacks) because there's no restaurants over here!
Night in Panama City
We had our last official dinner in Panama at CasaCasco, which was quite delicious, although a bit pricey I might add! There's also a night club at top, in case you're feeling a bit frisky and wanna dance your heart out on your last night.
Where we stayed: The American Trade Hotel
The American Trade Hotel was quite possibly our favorite accommodation of our entire Panama vacation, and we wish we could have at least stayed another night. Located smack dab in the historic center of Panama City right in the heart of Casco Viejo, ATH boasts lovely marbled tiled floors, tall ceilings with large windows (oh that natural light <3), and such charming architecture.
The old world charm of this place just makes it that much more appealing. And plus, it's part of the Small Luxury Hotels of the World collection, so you know this place will not only have beautiful decor, but wonderful service as well. We were lucky to be given a room with a cute flower-filled balcony overlooking the square, which we enjoyed using both night and morning.
Day 10: Wander Casco Viejo and head home!
After a short sleep in, we hung by the pool for a bit then made our way downstairs to brunch at The American Trade Hotel. The decor is just lovely and the husband had to literally put my camera down for me. Even if you're not spending the night at The American Trade Hotel, I highly encourage you to check out the restaurant for brunch/lunch, and grab some liquid fuel at the adjoining coffee shop (Unido Panama Coffee Roaster).
Stroll Around Casco Viejo
Out of all the things to do in Panama City, going for an aimless wander around Casco Viejo was by far my favorite! This historic district and UNESCO World Heritage Site wasn't always what it is today, but has now revitalized into Panama City's center of art and nightlife, with tons of hip cafes and restaurants.
Oh, and the colonial buildings are to die for. To. Die. For. The absolute cutest. It's beyond instagrammable → trust me. You'll find boutique hotels, rooftop bars, crumbling facades, and cobblestoned streets. Swoon.
Psst: you may hear this area being called Casco Antiguo or San Felipe – they're all the same beautiful spot. 🙂
A few things not to miss out on your wander in Casco Viejo:
Grab a quintessential Panamanian ice cone, known as a raspado to keep cool
Check out La Michoacana and try out their condensed milk popsicles
Enjoy fresh ceviche at the Fish Market
Head to Weil Art for a traditional Panama Hat
Lunch at Mahalo (loved this trendy spot)
Admire the hand sewn molas (by the Kuna's!) at Plaza de la Independencia
It's important to note that Casco Viejo lies on the border with El Chorrillo, known to be a bit seedy and not highly recommended to walk around. I'm pretty sure we unknowingly ended up here, and it was quite obvious the distinction between the two areas. Note: after doing some research, I learned that El Chorrillo is one of the city's most famous ghettos – whoops.
We were butt tired by this point, so just carelessly strolled around the city looking for buildings to admire and had some lunch.
If you want to eat all the things, I highly recommend booking a Panama City food walking tour, which will take you to the best restaurants in town to sample local coffee, chocolates, beer, cocktails and ceviche. You'll also wander around Casco Viejo with a local guide who can explain the history of the area better than I ever could.
If you have additional time in Panama City (we would have loved another night at the American Trade Hotel and quite possibly another day or so to see the monkeys on Monkey Island), be sure to check out these highly-rated activities:
Say Goodbye to Panama and Head Home
Be sure to book a flight later in the day or evening (our flight was at 6:30pm) so you can properly explore on your last day in Panama! It'd be an absolute shame to miss out on Casco Viejo – we loved it oh so much!
Phew! Hopefully that answers all your questions about things to do in Panama and how to carefully plan an itinerary for roughly 10 days! We were absolutely blown away by the country and can't wait to return!