Looking for ways to crack the Mediavine code? Want in on this exclusive club? I'm sharing my honest Mediavine review here (plus tips on how you can join sooner than later)! Full disclosure: I'm obsessed, and you will be too.
Before we dive in to exactly how to reach this desired golden-ticket status, lemme answer a few questions you may have regarding all things Mediavine. It's probably one of the reasons you're reading this Mediavine review after all!
What is Mediavine, you ask?
Great first question for this Mediavine review, right?
Well, my friends, Mediavine is quite possibly the best thing that's happened to my blogging career. Ever. And no, I'm not exaggerating. 🙂
With the help of Mediavine, I make way more money blogging than I ever did before. And the money just keeps on increasing. Like basically every single month. In my sleep. If you find something better –– please tell me (but I doubt you will).
The folks at Mediavine just keep discovering ways to make us more money – and I'm definitely on board with that! #nocomplaintshere
All kidding aside (but really, I'm not even kidding), Mediavine is a full-service ad representation company that places advertisements on websites (and oh so much more). They have a huge presence with food bloggers, as well as lifestyle, DIY, parenting, crafting, and finance bloggers, and are becoming more and more popular with us travel bloggers.
Probably because those in the know keep gushing about how fantastic Mediavine is — not only for some loads of extra cash in your pocket, but as a company overall.
And why is everyone (including me) raving about it?
Wellllll, money? Am I right? But besides that, the company and platform is just so damn amazing. I honestly can't stop gushing about them.
To put things in perspective: I get roughly 175,000+ page views to my site a month, and Mediavine earns me over $5,000 for that traffic in that time period. It's basically an extra $60,000/year in my pocket by just working on my blog (which I would be doing anyway).
I've also tested this by doing noooothing blog related for 6 weeks and still made my typical $5k. I was too busy stuffing my face with gelato in Croatia and gawking at the views in Norway.
I'm expecting crossing my fingers I'll break $100k next year from my blog alone (and heyyyy I have another full time job as well), and Mediavine is a big reason why that number isn't ridiculously off-the-charts crazy.
2019 UPDATE: I totally killed that goal, and made over 120k in 2019 from just blogging (!!!!). Which just so happens to be a tad higher than my salary at my day job! Pinch me! Who knew my blog would eventually out-earn the career I got my Master's Degree for?!
That extra money helps me pay off my wildly ridiculous Bay Area mortgage sooner, helps me go exaccctly where I wanna go in the world (like Japan, Norway, and Thailand for example) – and not only on press trips I only half wanna go on, and helps fund my boba and acai bowl addiction.
2022 UPDATE: I made over $100k from Mediavine alone. That's a down payment on a house! Absolutely wild!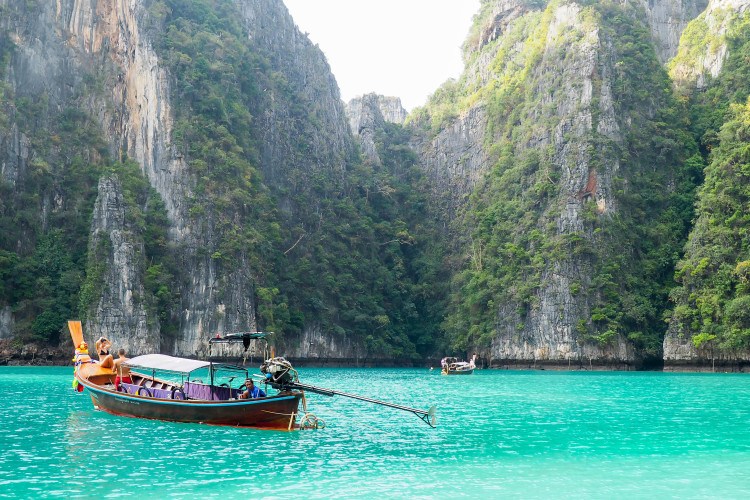 One of the reasons they just "get" us so well is that they're all publishers themselves. They understand what's important for us because they're one of us. Mediavine is for publishers, by publishers. It's that simple. And they're all pretty awesome (once you make it to Mediavine status you'll see what I mean).
Read Next: How I Made $70k+ Blogging in 2018 While Holding a Full Time Job (yes, it's possible!)
How does Mediavine earn us so much money?
Mediavine basically acts as an Ebay of sorts, but for ads on websites! Companies bid for ad space, and the highest bidder wins. Every time. And they're always thinking of new ways. From new video ad tools to refreshing their ad tech to make sure it's always at its best, the company is always keeping things fresh and new.
But ads, ugh!
I know, I know. Ads don't add any aesthetic value to your site. They actually do exaaaactly the opposite. Who wants to see an ad for kitchenware* while planning a trip to Iceland. But the common everyday person who uses the internet on the frequent basis just kinda expects to see ads nowadays.
Those pesky little boxes are commonplace. All the big news sites use them (CNN, Business Insider, and yes, ABC News has them – I checked). Even Travel and Leisure has (an abundance of) ads sprinkled throughout.
In my 3 years with ads plastered on my site, I've only had two complaints about them. TWO. Out of over 3 million. Now, I'm sure there are a few more who just keep their thoughts to themselves, but still. You do the math.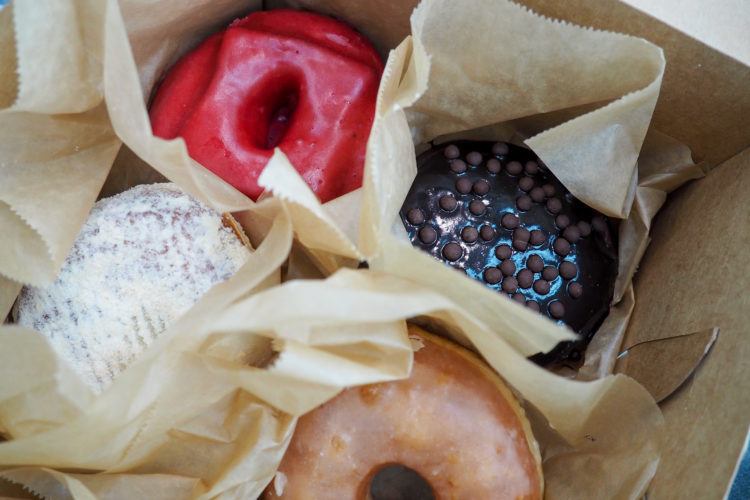 My feelings on the subject? If you don't like the ads which keep my awesome content absolutely FREE, don't read my stuff. It's that simple. Black and white. Ads only entice me to make my content even better, because the better the content, the higher chances it'll rank well/on page 1 of google, which in turn make me the moolah. And my time is worth something, too. 🙂
Know what's even more annoying than simple ads you can scroll right past? Pop-ups that cover content and won't go away, don't have a clear exit button, and/or make you input email addresses right off the bat. No thanks. While you're checking your site, go make sure your social buttons don't cover your content either, as that's a huuuuge annoyance to myself (and others, I'm sure) as well.
*You should know that ads are aggregated based on your user history. So if people are complaining about seeing provocative ads or things they don't want to see, it miiiight possibly mean they're searching for those exact things themselves on Google. 😉
I wanted to make the ad above more wacky and downright opposite than the beauty that is Iceland, but I honestly couldn't think of anything more fun than kitchenware. Suggestions welcome. 🙂
Okay, okay, so how can you actually improve your chances of getting to Mediavine status sooner than later? A few ways, but know you'll have to work damn hard to get there (the payoff is soooo worth it though).
Tools Worth Investing In
Keysearch: If you don't have this magical power just yet, you're 110% missing out on SO many potential page views. Keysearch is a very necessary tool that helps you find exaaaactly what people are looking for on search engines, and just how difficult it will be to rank. Check it out here, and sign up with my discount code for $$$ off. (Use the discount code KSDISC). I wouldn't get 175k+ page views each and every month without Keysearch. It'll change your life (for under $10 a month), you'll see.
Tailwind: This automation device is a true lifesaver if you're planning to whore out your pinterest pins. FULL DISCLOSURE. I do not currently use Tailwind, nor ever have. This suggestion comes to me from my BFF blogging friends who swear I NEED Tailwind, but alas, I'm lazy and don't feel like setting up yet another system right now. I'll get to it, Lia, I'll get to it (promise, someday, maybe).
A good host: Every time your site goes down, you're losing page views. And if you didn't know already, hosting providers are not all created equal. Different hosts provide significantly different server speeds, which ultimately affect the speed of your site, positively or negatively. So basically, if you're paying for a host with a super slow server, people may be clicking x on your site before it even loads.

I recently made the switch to Performance Foundry (hiiiiighly recommended), and while they're definitely more expensive than my previous host (Bluehost), my site hasn't gone down once and I'm able to sleep soundly at night knowing I'm in good hands. If you're looking to possibly switch hosts and haven't checked out Performance Foundry just yet, do it. They also include tech help, which means you can get rid of your tech guy and another bill to pay.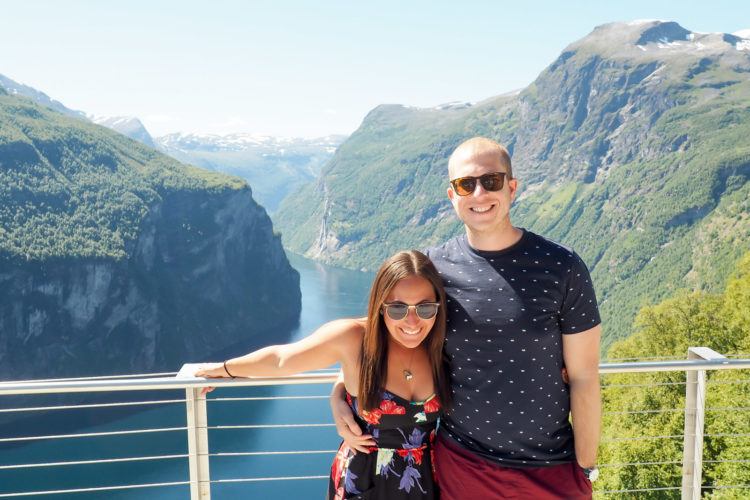 Tips for Getting that Acceptance Email
First of all, let's talk about what you need to actually reach that golden mediavine status.
50,000 real sessions to your blog (NOT page views)

NEVER buy traffic; you'll get banned so fast you won't know what happened. And yes, there's no way around this. Be legit. Be cool. Get rich. (Well, enough to comfortably afford an avocado toast without worrying about your bank account).
Mediavine used to accept blogs with 25,000 sessions, but they've since changed their eligibility criteria to 50k. While this makes it essentially twice as difficult to get accepted, you can still get there, I promise!
High quality, updated content.

Content that actually provides real value to your readers. I always say, it better be either incredibly useful or hysterically laugh-on-the-floor funny or there's honestly no use for it out there in cyberspace. And quite frankly, who wants to read a useless, boring post anyways?

A primarily English-speaking audience

Gotta give the advertisers what they want!

A sidebar on your website

Mediavine can help with this if need be.
Note that a sidebar is not required to join the club, but is helpful to make the most of your advertising.
Blog posts (where the majority of the ads will appear)

Make them long and strong and MV will love you forever and ever (once you reach 50k sessions or close to it)

A blog using the WordPress Platform

This is not the end-all-be-all, but I've heard from numerous sources that having a WordPress site makes it significantly easier for MV to place ads on your site. If you're using Wix, Blogger, etc and are at a place where your page views are pretty stagnant, NOW's the time to make the switch to WordPress (it's not really thaaaat hard, it just takes a few days of effort). It's worth it, I promise.
It's important to note Mediavine will do their best to work with ANY blogging platform, but some platforms output HTML in a way that makes it difficult to dynamically place ads.
So why the 50,000 sessions?
Two main reasons: 1. Before you've got enough traffic, display ads aren't really worth the loss in user experience and 2. Ad partners need enough impressions to their ads to make the relationship with the site (aka your blog) worthwhile to them. It's a mutually beneficial partnership. You wouldn't expect your dream guy/gal to kiss the ground you walk on if they got nothing in return, am I right?
With that being said, Mediavine is for everyone: "big" bloggers with multi-million page view sites, and "smaller" bloggers with roughly 50,000 sessions. They're an all-inclusive ad company (once you reach that magic number).
Strategies and Tips to Help You Finally Reach Those 50,000 Sessions
STOP FOCUSING ON INSTAGRAM and other social media platforms that don't increase your page views (there, I said it – don't hate me 🙂 )

Make sessions and pageviews your ultimate goal (for now). If you really want to reem the benefits of Mediavine, you'll have to put most (if not all) of your blogging efforts into actually increasing your page views. This includes doing anything and everything in your power to give your sessions (and therefore page views) a boost.
Try pinterest threads, using SEO with the help of Keysearch, sending out posts to your email subscribers, etc, etc etc.
Stop focusing on things that get you little page view (or money) return. If Instagram stories are bringing you thousands of page views a month – don't stop, just be aware of where your page views are coming from and cut out the time suckers for those things that aren't benefiting you page view/session wise.
Write MORE content

Face it, you have the opportunity to drive more traffic to your site with 50 well-researched articles than say, 10. It just makes perfect math sense (I do love numbers after all). And Google LOVES fresh, shiny new content. Start writing, my friends! This goes without saying, but make sure your content is SEO'd properly.
Write LONGER content

Longer content has a greater chance of ranking on Google, plainly because the longer the content, it's assumed you've put more meat on the bones of the post. Always make your content the best possible out there, and the google gods will love you.
For reference, most of my posts are longer than 3,000 words. Some of my best and most popular posts are 8-10k words. Don't be scared/shy of writing your heart out – it'll be worth it and then some in the future, I promise. Just be sure to make these long posts super informative and not just fluff to fill the pages. Google will see right past that.
Updating old posts goes along with writing longer content. Have a bunch of old stuff that's just okay but could be waaaay better? Take some time to improve on it, add some relevant keywords (from, you guessed it, Keysearch!), and you could drive some major traffic to your site.
Learn SEO and make it your long term strategy: Yes, I know, it's not fast and it's definitely not sexy. But SEO is basically the only platform that will last for years to come – meaning your content will get seen for the foreseeable future. Google ain't going anywhere any time soon, but social media platforms come and go all the time. I mean, does anyone even use MySpace anymore? And didn't StumbleUpon just shut down? What ever happened to Tumblr? Anyone ever hear of Friendster, Ping, or Orkut? Exactly my point. A few basic SEO pointers:

Write new content that you think you can rank for (this is where Keysearch comes in) and don't be afraid to target keywords with a volume of under 500 searches. A few of those done exceptionally well could result in major positive outcomes.
Be sure to use H1/H2/H3 headings properly (in URL, throughout your awesome content, in image information, etc)
Read anything and everything on the Moz Blog. It's powerful stuff my friend.
Invest in Keysearch (yes, I know I keep saying this, but Keysearch is everything and then some). You'll make your money back in no time.
Utilize Pinterest as your short term strategy

Test out different pin designs and post titles
Manual pinning as well as schedulers like Tailwind
Participate in Pinterest threads (works for some, doesn't work for all). I've done tests and my traffic doesn't increase enough to make threads worth it, but some of my friends say they see major boosts!
What to Do Once You're Given the Golden Ticket
Write LONG content with short paragraphs (more spaces for Mediavine to input ads).
Add in lots of awesome photography.
Give your run at video! I'll be adding in some videos soon to test their earning potential on my site.
Get rid of "jump buttons" and clickable table of contents (you'll just lose revenue by keeping them). There are lots of opinions on this but I'm just not for them.
Understanding RPM and CPM
RPM stands for revenue per mille (thousand in Latin), which, to many people's misunderstanding, is actually just a math equation – myself included until the fantastic Mediavine co-founder Amber filled me in on this little tidbit (thanks!). In order to correctly project your earnings, you'll want to actually look at CPM (which is the actual rate at which you earn).
So basically, the higher your CPM (and higher your session #), the more money you'll make. Boom, it's that easy. It's almost like your hourly wage – it's just per ad impression, instead of per hour.
RPM fluctuates based on a wide variety of things, including seasonality, holidays, traffic spikes, and more. It's normal for your RPM to go up and down a dollar or two every day (the goal is to keep it increasing over time of course). Increase your RPM by writing longer content, adding in more photos, and spacing out your information into shorter paragraphs.
I'll let Amber, a Mediavine co-founder herself, elaborate on this a bit more:
"It can be really hard for people to understand the difference between RPM and CPM – and they end up comparing their RPMs to someone else's, when what they should be doing is comparing their RPMs only to their own site.
Did this September's RPM increase over last September's? By how much? Too many things can impact an RPM, or how advertisers buy, to make that a valuable metric to compare. Instead, compare average CPM. If you're well below a fellow blogger, that's something to discuss with us to see what that is. Sometimes it's audience. Sometimes it's viewability. Those are things we can help figure out."
In my first full year with Mediavine (2017), I earned over $30k with an RPM of ~$24. I'm now at an average RPM of about $50 or so (because long and strong articles), and am expecting to bump that yearly revenue up to $60k. RPM makes a huuuuuge difference. Don't say I never taught you anything. 🙂
Get to Teal
Once you get Mediavine, you'll know what I'm talking about. Those "health checks" right there in your dashboard tell you which things aren't performing as well as they could – and Mediavine even has help guides to get you back on track to increase your earning potential. Told you they want you to make as much money as possible.
Are you almost at Mediavine status?! You'll get there, you blogging machine, you! Keep upping those sessions and I'll see you in the MV facebook page sooner than you thought possible!