Every month, I share what I've been up to, some of my current favorite things, possibly some personal info (if there's anything I can't stand not to share!), and of course adventures in San Francisco and beyond.
Find all of October's tidbits here, and Novembers musings here.
First things first,
Happy New Year!
Goodbye 2015, and Hello 2016! This year flew by, but I think I say that every year.
I highly encourage all of you to look at your calendar and get a few fun activities penciled in for the start of the new year. People have been asking me recently how I do so much while still holding a full time job, and honestly, it's all about committing to plans and following through.
"If you don't make plans, life will pass you by."
My Travel Shop and Resources pages went up last month – check them out! I'll be adding to them whenever I find more valuable resources to share!
Adventures
+ Scottsdale, Arizona
When I realized I had a few spare days before Mexico, I jumped at the chance to visit a new city in a new state! Plus, the husband would be away in Texas for a boys trip to see the Dallas Cowboys play – so, why not squeeze in another destination to 2015?
I had been in contact with the Scottsdale CVB previously, but the dates just never worked out. After a few quick emails and phone chats, the itinerary was being set up with only a few weeks to spare! Everyone who I told I was heading to Scottsdale honestly wondered why, prepping me for a week of golf and "old people" activities.
Well, I can't wait to prove them wrong. Expect lots of information on this southwestern city in the next few weeks. From the hot air balloon and the desert jeep tour to the Desert Botanical Gardens and Taliesin West, oh do I have lots to share. And OMG the food – I can't even. A whole post on the deliciousness will be written soon. You'll be adding Scottsdale to your list of must-see destinations for 2016. Trust me.
+ Riviera Maya, Mexico
This was our second trip to Mexico this year (first being our trip to Cabo for my husbands 30th), and although it was a hassle to get to to say the least (thanks Delta for canceling the flight for non weather related reasons), we thoroughly enjoyed our time here.
Although we didn't get in as much beach time as we would have liked (partially due to missing an entire day/night of trip), we were out and about each day and squeezed a lot into our 7 day adventure. Oh, and I can't even begin to describe the Mayan Ruins of Chitzen Itza. Can't believe it took me 28 years to get to this Wonder of the World. We also explored Tulum, splashed around in a cenote, learned how to prepare ceviche, fish wrapped in banana leaves, and flambéd bananas in a cooking class, floated in an underground river, and explored and snorkeled Cozumel by jeep. Posts coming soon!
We decided to ditch the all-inclusive and stayed at a small boutique hotel (with only 18 rooms) right in the center of town on 5th avenue. Great price, great location, and great service.
Home Life
+ All in all, our cancelled and delayed flight meant we were able to spend Christmas Eve with my sister-in-law and family (including my ridiculously adorable almost 3-year-old nephew). It was low-key to say the least, but I got to see my nephew in his Christmas pajamas and help put out cookies and milk for Santa. It's the little things in life. It's tough being away from my family in New York, but I'm grateful to have a small slice of family nearby in California.
+ Holiday Parties! We attended my husbands holiday party which took place at City Hall this year, and it was beyond gorgeous. Same venue as last year, but met a few fun people and had fun taking over the photo booth (my speciality). My holiday party was pretty intimate and in one of my co-workers apartments in SF. We had wanted to spend the rest of the weekend exploring the city, but unfortunately, in true SF fashion, the weather was exceptionally gloomy so we decided to cuddle up in our hotel room instead. Fine by me. 🙂
+ I made it a priority to see a few new friends this month (some lovely gals I met while hiking last month) and my girls who I met last year. Finally starting to feel like I have a network of friends here in California – which is pretty hard to do when I sit in my office at work all day! Moved to a new city and looking to meet friends? Meetup.com was my answer. Don't be shy!
Social Media
Most liked Instagram Photo = 668 likes (!!!)
I'm always dreaming of Santorini, can you blame me? Hoping to make it back (at least for a day!) in Summer 2016! 🙂
Some more favorites:
Check out more photos (and follow me on instagram) here. 🙂
By the Numbers:
It's always fun to look at the social numbers. Can you tell I actually like math? :p
Facebook: 3,288 3,498 Fans (+210)
Instagram: 10,671 11,669 Followers (+998)
Twitter: 13,571 14,120 Followers (+549)
NEW! Newsletter Subscribers: 79 (started in late October) –> sign up here!
I kinda dropped the bomb when it came to posting regularly on Facebook and Instagram this month, especially since I was traveling for the last two weeks of December and tried to stay off my phone as much as humanly possible to really enjoy the moments. 🙂
December was a rather slow month of reading for me, kinda surprising since I spent so much time traveling on buses and planes these past few weeks.
I started and finished reading Lena Dunham's hit novel Not That Kind of Girl, which was both hysterical and such an easy read. This woman can keep my attention for hours. Filled with hilarious, wise, and fiercely candid personal essays. Technically not on my bucket list of books for this year, but thinking I'll add it for good measure. 😉
Currently reading Bossypants by Tina Fey, and it's just as good as Dunham's. If you're interested in the (hysterical) makings of SNL or 30 Rock, or just like reading ridiculous bits and pieces, pick up this one. #womanpower all the way. Not so much in love with the cover (just plain odd and a little freaky), but the insides are good. Progress: 82%
Looking for more girly novels to read on your next trip? Check out my list of 30+ books, which I hope to finish by the end of 2016!
For Your Wishlist
The holidays have come and gone, and I bet you've landed yourself a few gift cards or some extra cash. Vow to save some for a plane ticket (my top tips for cheap flights here), but why not get a few invaluable travel essentials before your first trip of the New Year. Find a few of my favorites, below. Click on item to purchase!
More items listed in my shop.
New on the blog as well:
(a whole long photo list of things I currently use on my travels, or awesome recommendations by others)
Also, my resources page is newly updated. Check it out to learn more about my photography gear, how I edit my photos, and what sites I use to plan and book trips.
New Posts
Travel and Life: November 2015 | Learn about what I got up to last month, and some photos of my adventures in Big Sur and the Marin Headlands!
The Best Overnight and Weekend Bags for Traveling | I'm always aching to find the best weekend bag, so I compiled a few on my wishlist here! Any recommendations for me?!
Adventuring at Home: 27 Travelers Prove It's Possible | This is by far one of my favorite posts to date, and I just love how so many choose to adventure near their home. Travel isn't all about far-away destinations, and these travelers prove just that.
Turn Your Next Business Trip into a Mini Vacation (Here's How) | Loving this collaboration with IHG Business Advantage! Follow these tips to ensure yourself a good time when traveling for business. It really is possible to squeeze in new adventures even when traveling for work!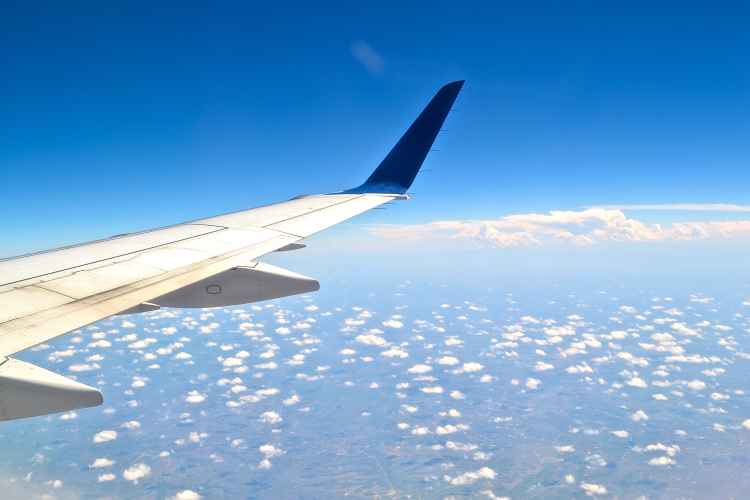 Travel Easier, Smarter, and Faster with TSA Pre✓® This Holiday Season | If you don't have TSA Pre Check, you have no idea what you're missing. Skip the airport lines, keep your shoes and jacket on, and a whole lot more.
How (and why) You Should Splurge on First Class Airfare (again, again, and again) | Why not make your vacation memorable from the very beginning? I got upgraded on my trip to Hawaii last year, and it made all of the difference.
The Ultimate Australian City Guide: 25 Things to do in Perth, Australia | A fantastic resource and guest post by Alyssa from Adjust Your Focus. I'm itching to get to Australia, and this city guide doesn't help one little bit!
Goals:
Progress on Past Goals:
+ do a few "holiday-ish" things ✓✓ | Double check! Despite being away for 2 weeks this past month, I have to say December was filled with holiday-ish musings. From spending Christmas Eve with our nephew and exchanging gifts with each other and lighting the candles all 8 nights of Hannukah, we kept our holiday spirit alive. Didn't hurt that the Fairmont Scottsdale Princess in Arizona outdid themselves with a HUGE Christmas celebration, with thousands of lights and over a dozen trees. The tree on 5th Avenue in Playa Del Carmen, Mexico was a sight to see as well.
+ read 2 more books, again 1/2 ✓ | So close! Finished Lena Dunham's Not That Kind of Girl, and am almost done with Tina Fey's hit novel Bossypants (SO many good ones on this list, I can't wait to read them all).
+ start (and finish) planning a last-minute trip to Scottsdale ✓ | Thanks to the Scottsdale CVB, planning ended up being ridiculously easy with their help. Can't wait to start sharing photos and activity reports from our trip!
+ 10k+ steps a day on fitbit ✖ | UGH, why can't I get this? Here's to actually succeeding in 2016!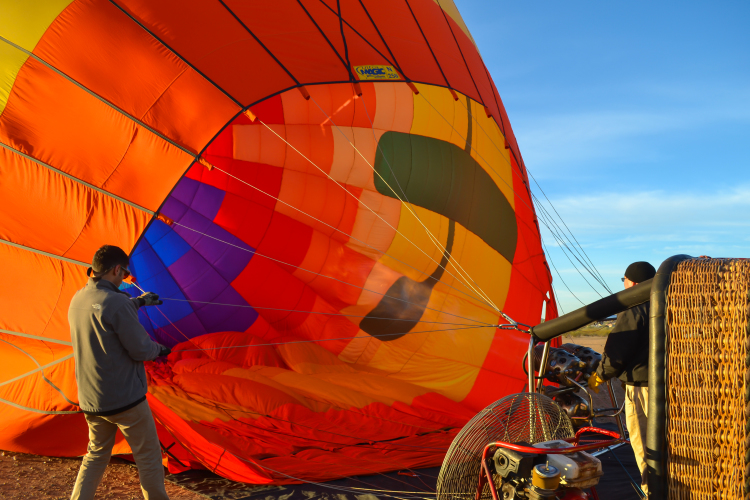 What are some of your goals for 2016?
New Goals for January:
+ read 3 books | If my goal is to finish all 30+ books on this list, I need to keep up with my reading!
+ make a few new recipes with the spiralizer | I bought my husband a spiralizer (best invention EVER) for the Holidays, and we've had a great time making zucchini noodles. Although the veggie noodles are surprisingly delicious, I need to find a few new recipes.
+ 10K steps on my fitbit (FOR REAL) | third times a charm, right? Hope so! Need to keep up my motivation!
+ Go on 2 hikes | It's getting chilly here in Northern California, so I'm going to have to push myself to get out there on the trails.
Quote of the Month:
Blogging Accomplishments:
+ 11K+ Followers on Instagram (!!!), slowing but steady climbing. PS: I'm sharing photos of Santorini now – go check them out.
+ Another Instagram yay moment: more features on Instagram! Thanks Tiny Atlas Quarterly for noticing (and featuring) me to your 88K followers!
+ I was featured on The Huffington Post! Definitely one of my greatest accomplishments to date! Check out the post here!
+ Went on an individual press trip (FAM trip) to Scottsdale, Arizona! Can't wait to share tons of photos and info about this overlooked area in Arizona! First post: Hot Air Ballooning Over the Sonoran Desert!
+ Worked with a bunch of large companies this month, and have a few more in the works for the following months. It's always to exciting to see what lands in my inbox!
Around the Web
Some of my favorite travel reads this month
+ The Wandering Weekenders 2015 Year in Review | WOWZA! This girl really got around in 2015 – possibly even more than me! Just proof that you really can travel and adventure a lot all while holding a full-time job. And I just love the name of her blog – how perfect!
+ On The Luce 2015 Year in Review | What can I say? I love roundup posts. This girl completed the #take12trips challenge just like me, and it's fun to see where her travels took her from the UK.
+ Little Things Travel 2015 Instagram Review | One more great roundup. Am completely obsessing over her Instagram photos.
Some more great roundups here, here, here, and here. SO many awesome ones, I'm thinking maybe I'll start a new post to feature them all!
Coming Up:
A mini birthday trip to Vegas over Martin Luther King Jr. weekend! We haven't been since 2008 (literally cannot believe that), and am excited to explore a bit off the strip. Hoping to make it over to the Grand Canyon if we have enough time, and possibly see a Cirque De Soleil show! Any recommendations?
Photo taken back in 2008, when I thought belts over shirts and bubble dresses were cool!
How was your month?
Go on any fun adventures?
Meet any of your goals?
What do you have planned for January?