Headed to Montenegro and looking for the best way to spend one day in Kotor?! Keep on reading — I'm sharing everything you need to know, including my exact Kotor itinerary!
Ahhh, MONTENEGRO. A country I hadn't heard about until a few short months ago. I know, I know… stop yelling at me! And yes, we only had one day in Kotor Montenegro, but we sure packed a lot in!
With that being said, when we booked our latest Mediterranean cruise, Kotor, Montenegro was one of the planned ports of call. And that my friends, is why cruising is just wonderful. I know many millennials who stick their noses up at this type of traveling, but they really allow you to visit places you've never had any thought or downright desire to go to.
So where is Montenegro, and Kotor in particular? This Balkan country shares borders with Croatia, Serbia, Bosnia & Herzegovina, and Albania. Kotor sits on the western coastline on the Adriatic Sea (meaning fantastic views…)
If you're thinking of going to Kotor, Montenegro, go sooner than later. The city, and country as a whole, is quickly gaining popularity. And after seeing the photos below, you'll instantly understand why.
*Don't fret- if you're not on a cruise, you can easily hop on over to Kotor as a day trip from Dubrovnik, Croatia.
A few recommended tours (all start in Dubrovnik):
Despite it's minuscule size on the map, this tiny city has so much to offer. A few days would be ideal, but you can really get a taste of its beauty in just a short amount of time, I promise. 😉 The photos below will prove that statement instantaneously…
Here's how we spent our one day in Kotor Montenegro, and how I think you should too if you're a sucker for panoramic views and lovely architecture… 🙂
One Day in Kotor Montenegro
MORNING: Climb the City Walls to the Top of the Fortress
Looking for a memorable start to your one day in Kotor Montenegro? Hiking to the top of the Kotor Fortress will do just that- and the views surely will not disappoint. You'll have to pay a small fee at the start of the hike in high season (around 3 euro), but trust me, the unparalleled views of Kotor Bay are worth more than that. The struggle to the top is worth it once you reach views like this: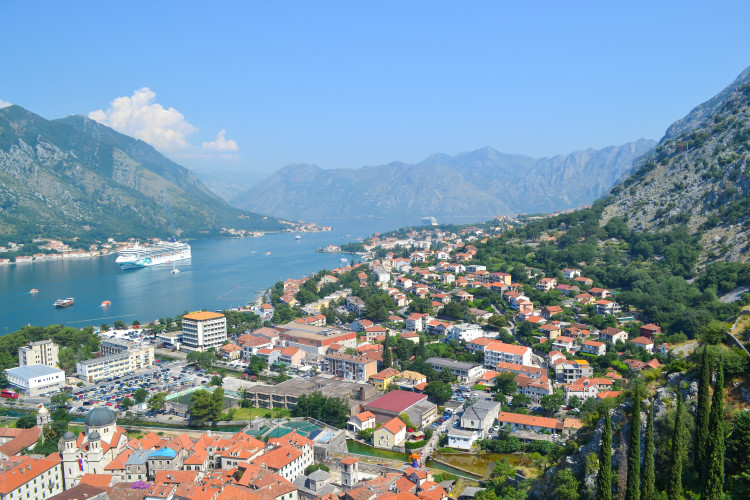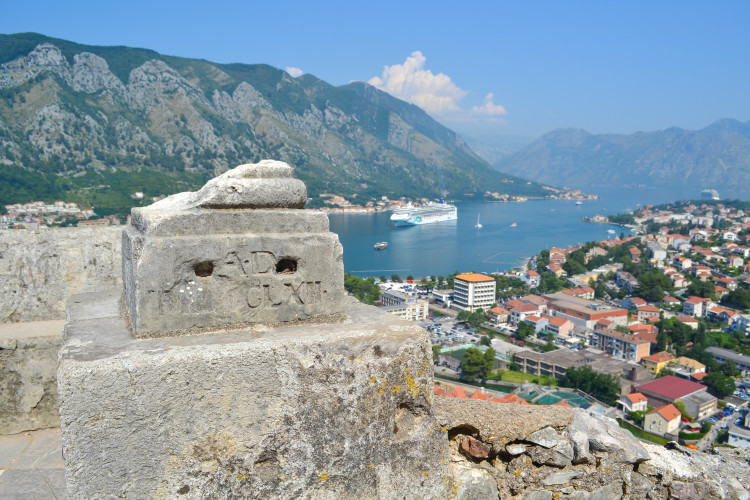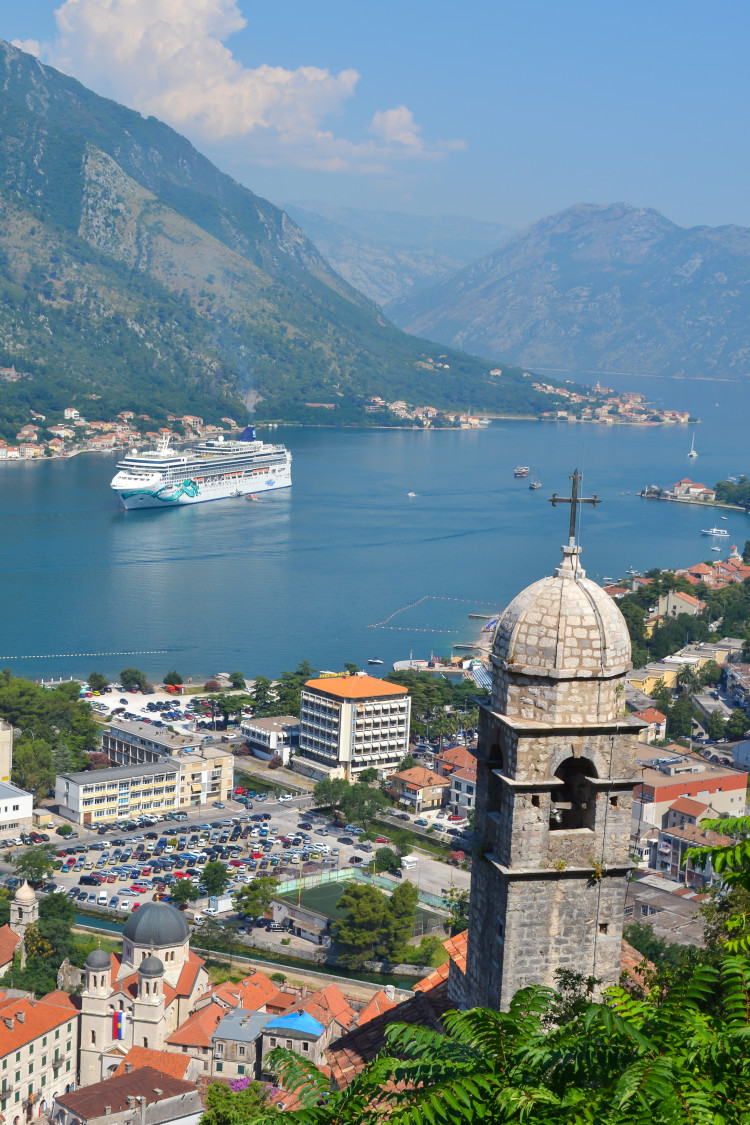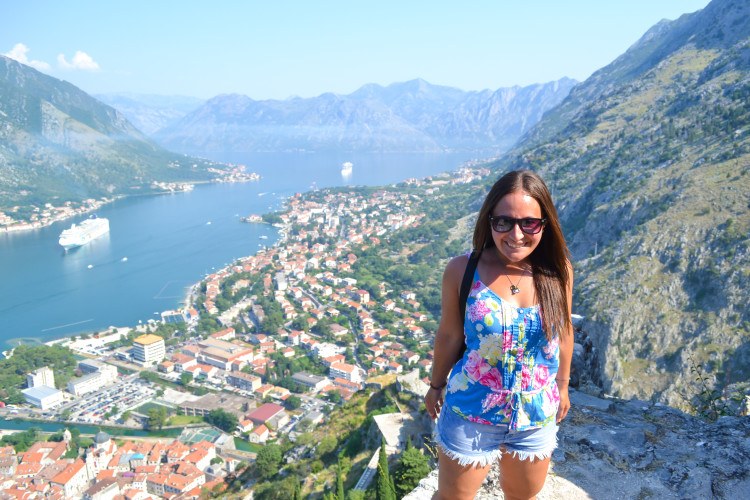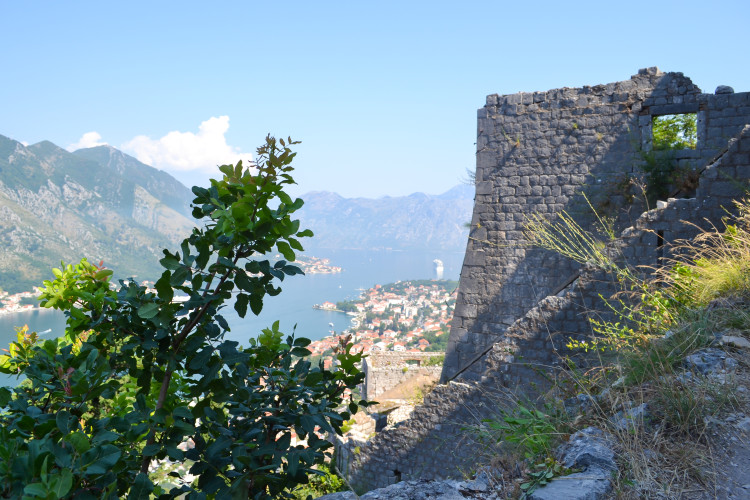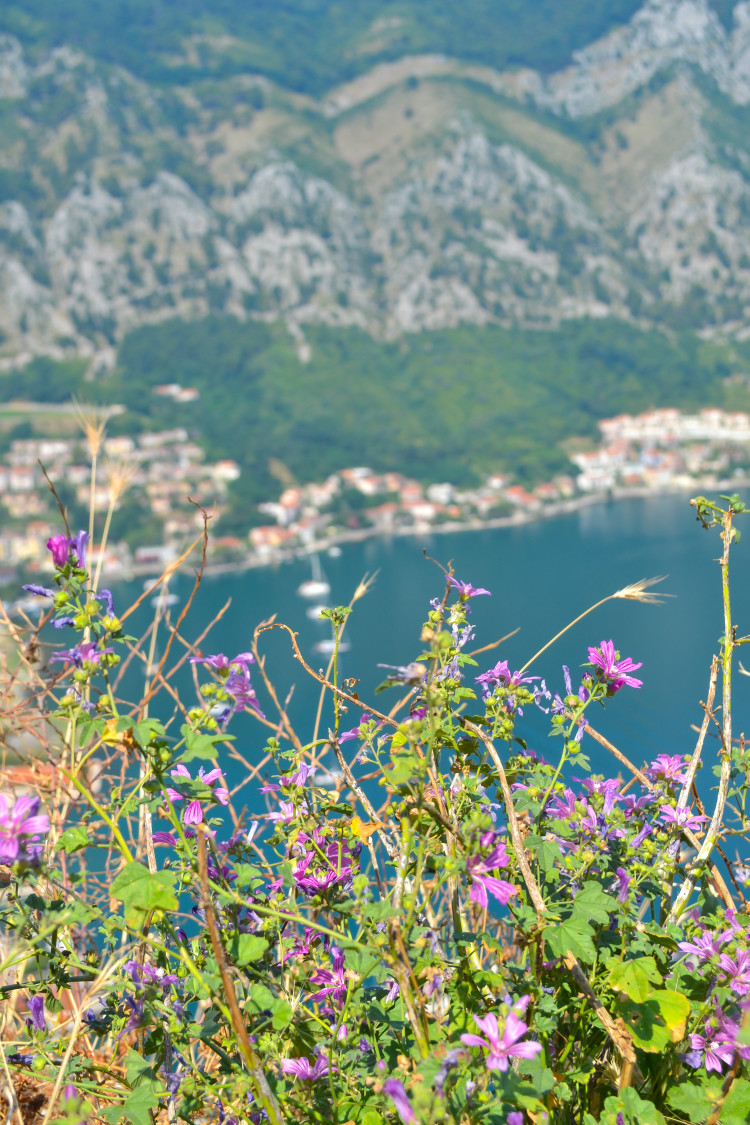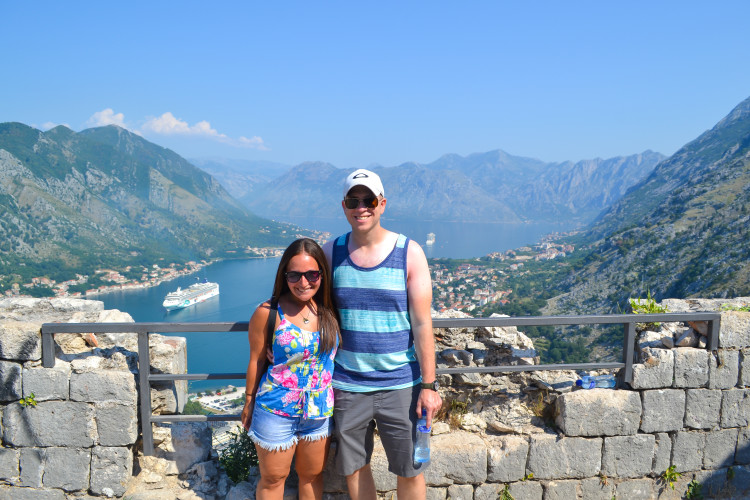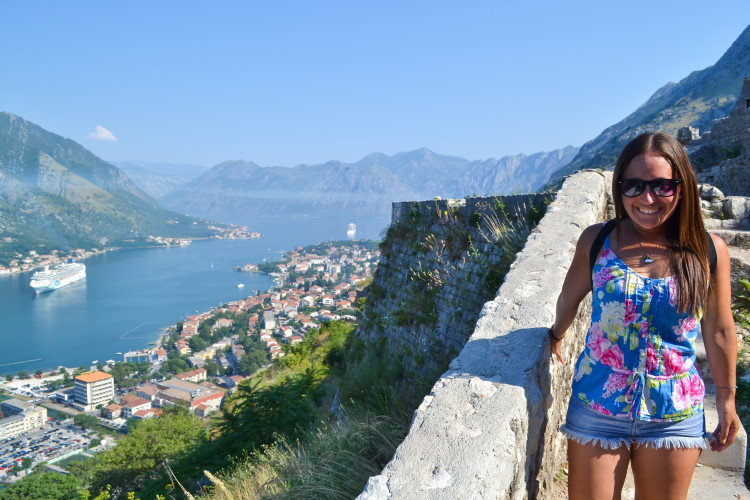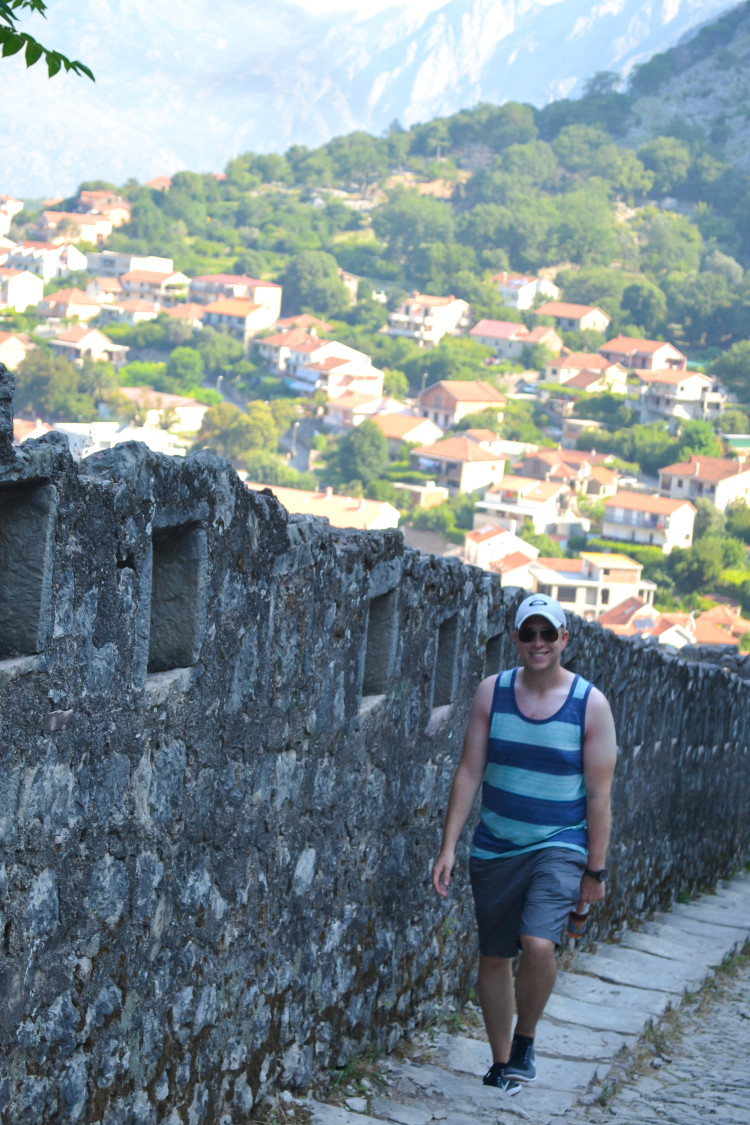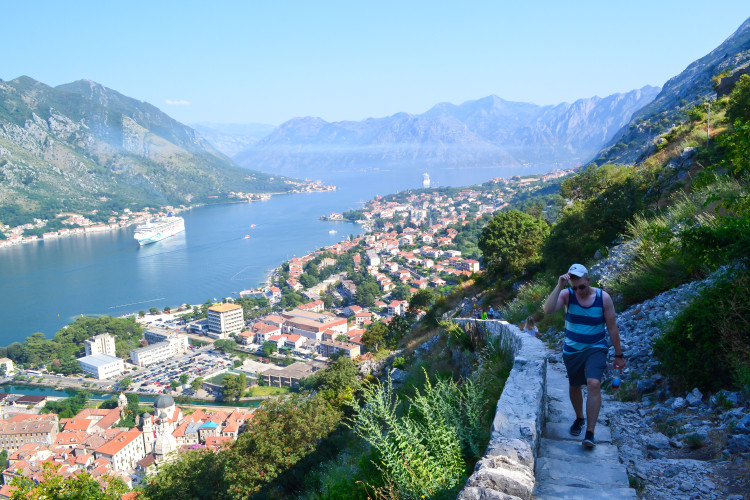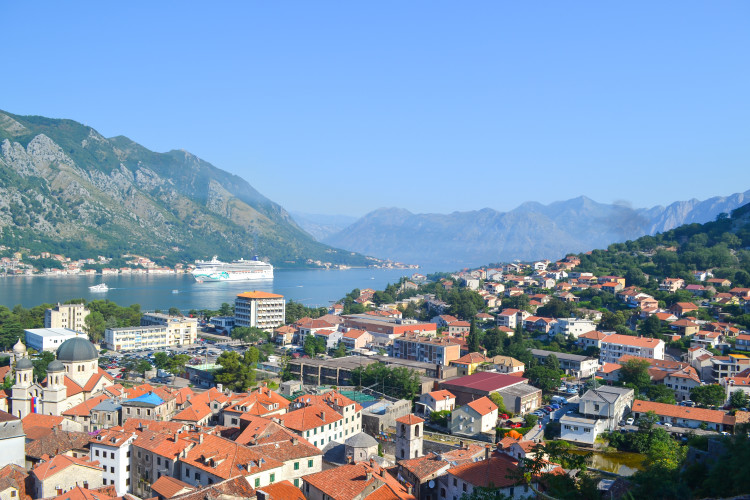 Definitely one of the best view points in all of Kotor, with the fjords sprawling out beneath you and church steeples framing the scene.
Challenge yourself as you work your way up the 1,000+ stone steps >> yes, the entire "trail" is composed of stairs and only stairs, some being quite uneven and a bit rocky.  Wear sneakers despite the heat to help prevent any unwanted falls.  Nothing is worse than our hike up Masada in Israel a few years back!  At the top, be sure to explore the ruins of the castle, and spend some time admiring the view.
You'll find the beginning of the stairs within the Old Town, and either look for signs (we didn't see any?…) or ask shop owners. We anticipated having trouble finding the start, but thankfully were initially guided in the right direction.
Plan 2-3 hours roundtrip, depending on how long you sit at the top and how many photo/breathing stops you make. If you can't make it all the way to the top, don't fret – the views are pretty spectacular the entire way (and not too different as you gain elevation…)
*My advice: Start early. It was apparent we were one of the first to head up, and boy were we glad we did. If you can climb most of the way up in the morning shade, you'll be golden. As we were heading back down, we witnessed so many having difficulty climbing the stairs in the direct sunlight, let alone being drenched in sweat. It goes without saying, but bring water!
EARLY AFTERNOON: Lunch + Wander in Old Town
Now that you've survived the 1,000+ stairs climbing to the top of the fortress, treat yourself to a relaxing lunch in Old Town. We had a difficult time choosing a restaurant, as most appeared on the touristy side, but our meal of bruschetta and mussels was downright delicious. Plus, a gelato never hurt anyone, you've earned it!
Wander around town and check out the shops before your next activity on the water.  The architecture really is stunning, and I loved seeing all the little kitties hanging out in the shade.  Reminded me of Greece a tiny bit (with the many cats and all…) and the buildings in Old Cannes, France.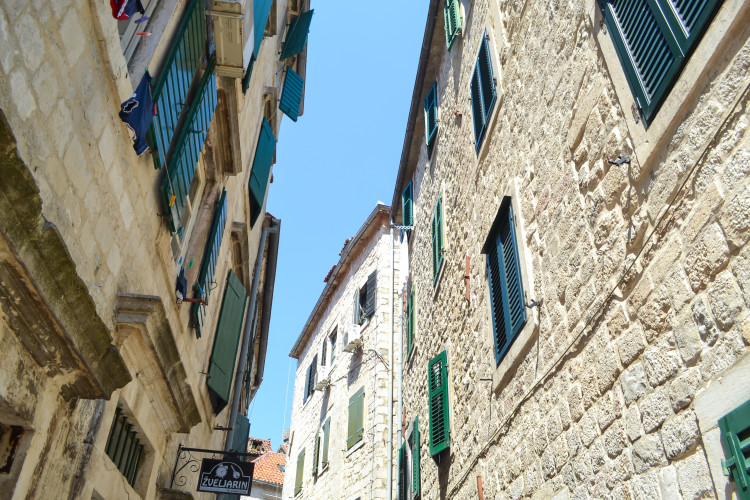 AFTERNOON: Boat Trip to Perast and Our Lady of the Rocks
You saw Kotor Bay from above, now it's time to witness this spectacular body of liquid much closer – on the water! Take a boat trip to Perast and Our Lady of the Rocks, two highly recommended (and downright beautiful) spots right off the coastline. The boat ride is a sight within itself, and be sure to have your camera handy!
We took a tour very similar to this one: Essential Montenegro 3-Hour Tour (perfect for cruise ship passengers like ourselves, and includes tours of Perast, Our Lady of the Rocks, and a short walking tour of Kotor).  You can choose a morning or afternoon tour departure, and depending on what time your cruise ship leaves the port, I'd opt for the afternoon so you can hike up the city walls in the morning. 🙂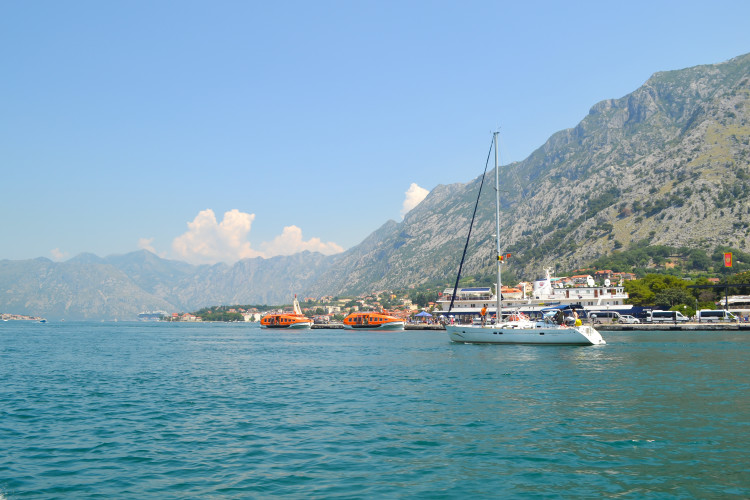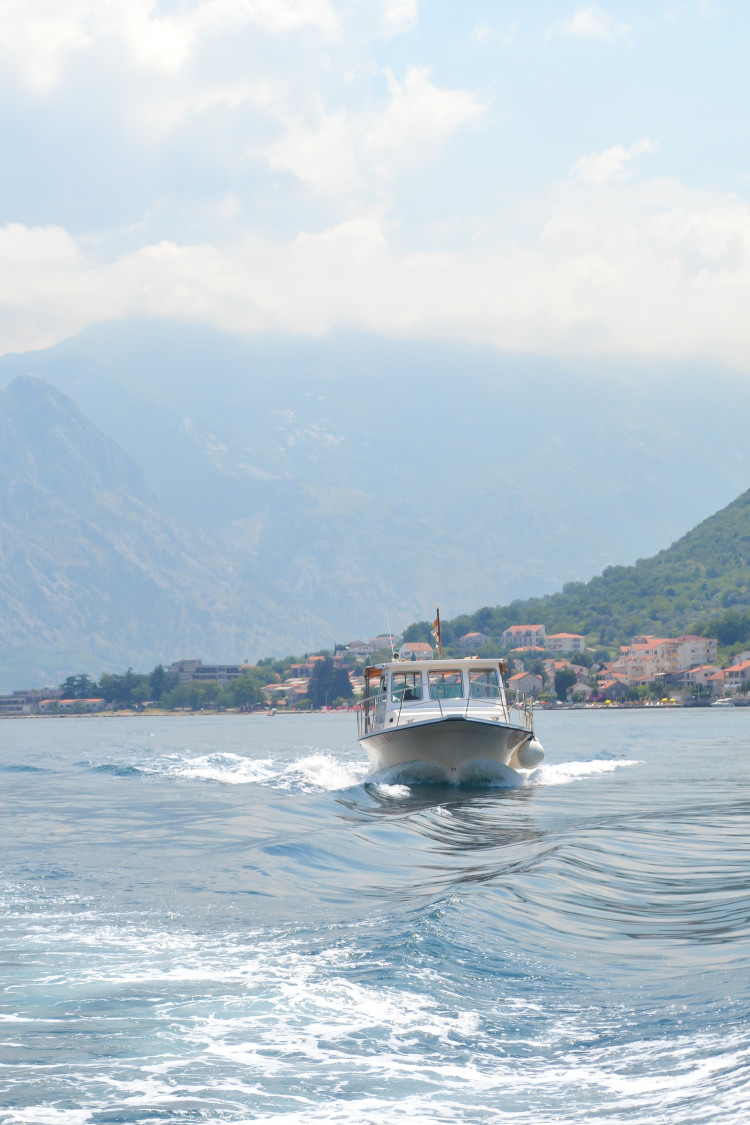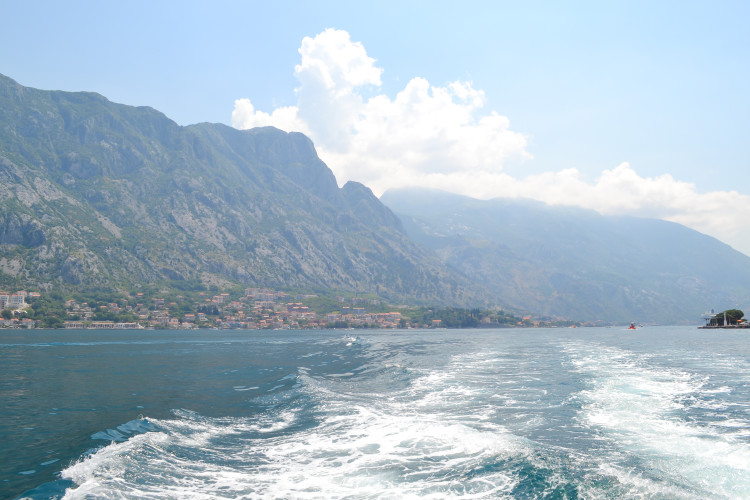 Our Lady of the Rocks
Located on it's own tiny island, Our Lady of the Rocks was our first stop on our boat tour throughout Kotor Bay.
With unbelievable beauty, scenic views on every corner, and a picturesque and historical Roman Catholic church to explore, our short time here was filled. The location was just wonderful for photos of the bay, of the mountains, and of Perast itself.
Note that Our Lady of the Rocks is accessed by boat only, and many local boats will charge about €5 each from Perast. We paid a bit more from Kotor in order to explore both Our Lady of the Rocks and Perast. Entry to the church is free, but there is a small fee to enter the small museum located on site.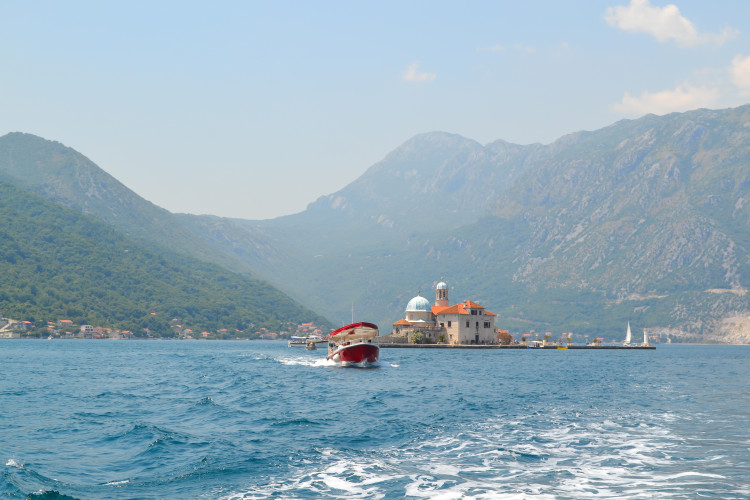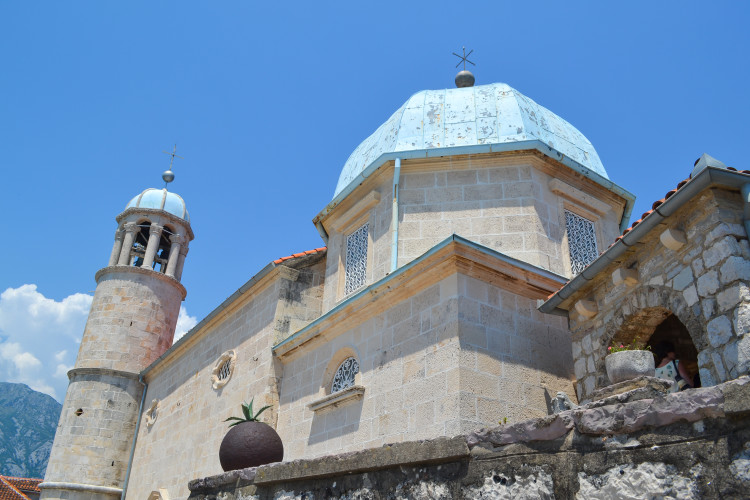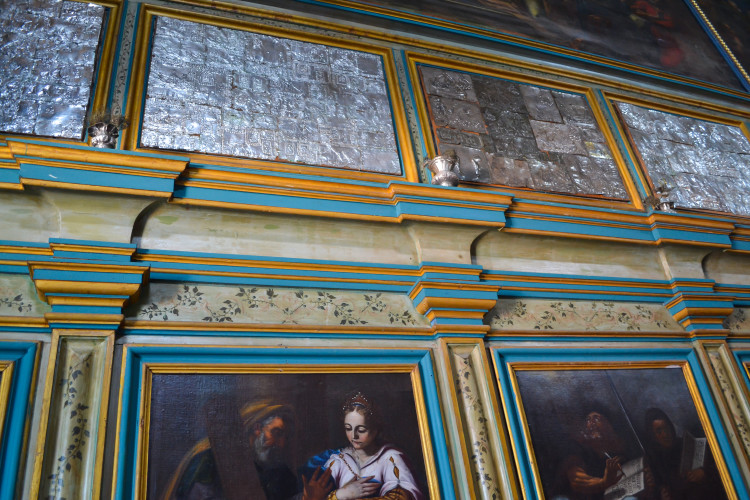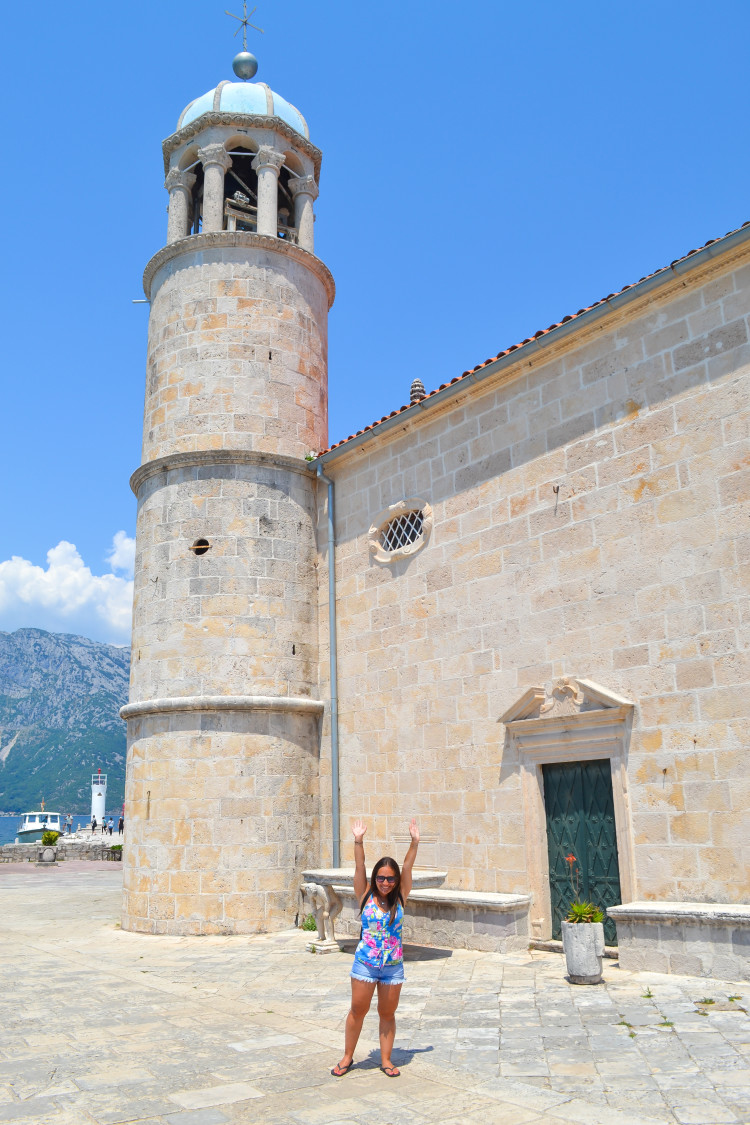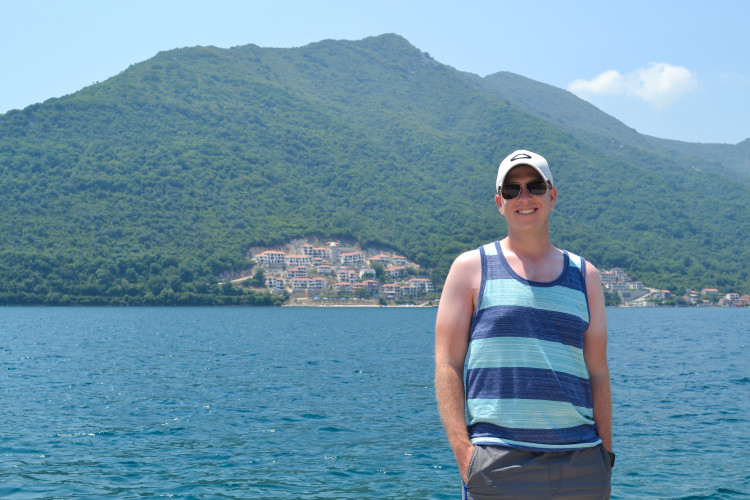 Perast
After a short time on Our Lady of the Rocks, the boat ventured off to Perast, only a few minutes away. This quiet seaside town features narrow streets, and mostly abandoned palaces, and was a joy to wander around for a bit. We watched the local children swim in the bay, and contemplated taking a canoe out ourselves – the water looked so inviting and we were a little too hot for our own good.
Gelato made that sweaty afternoon much better. 😛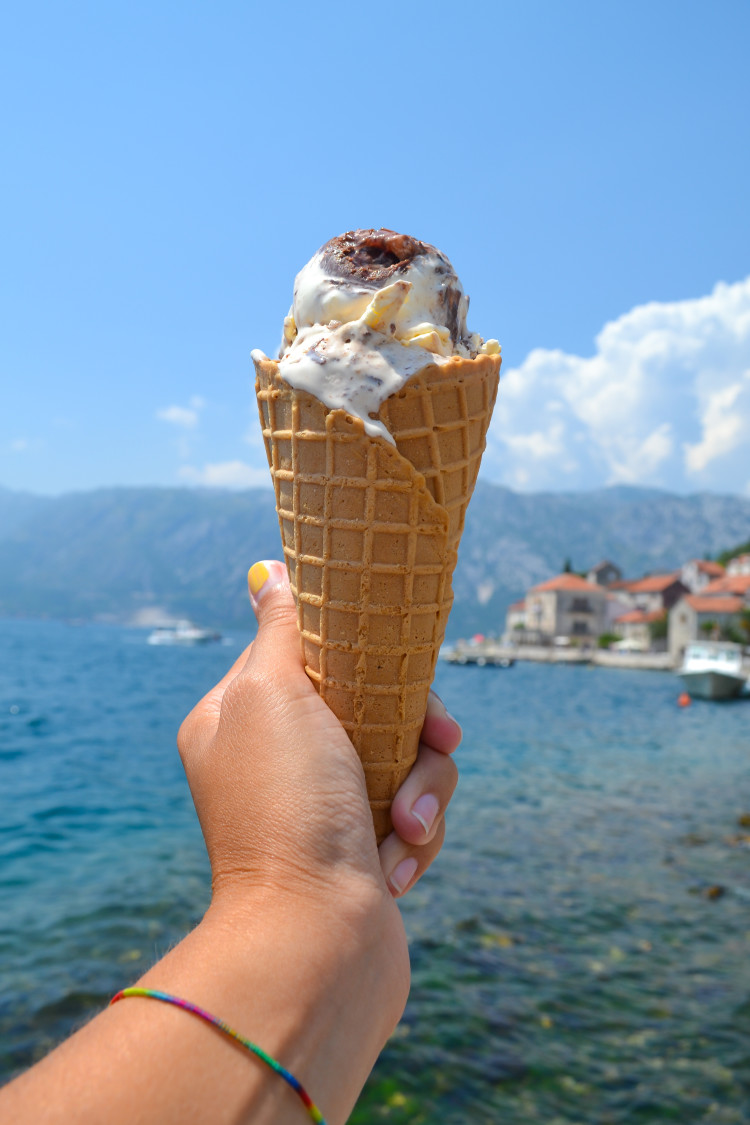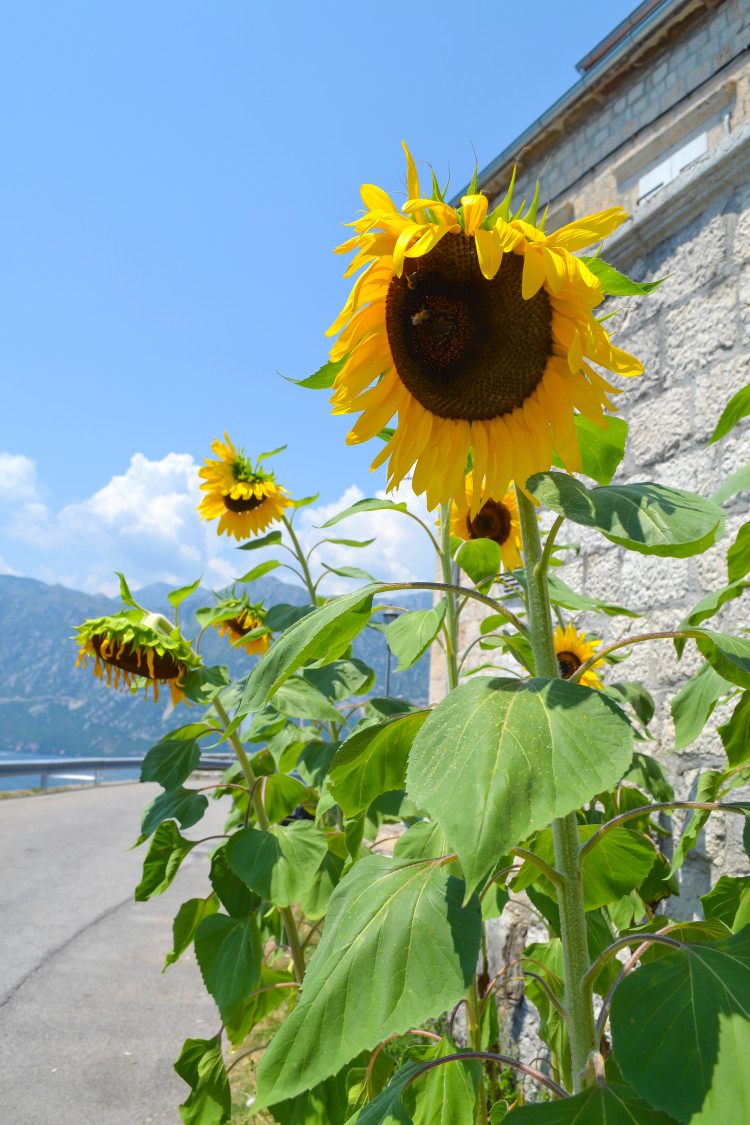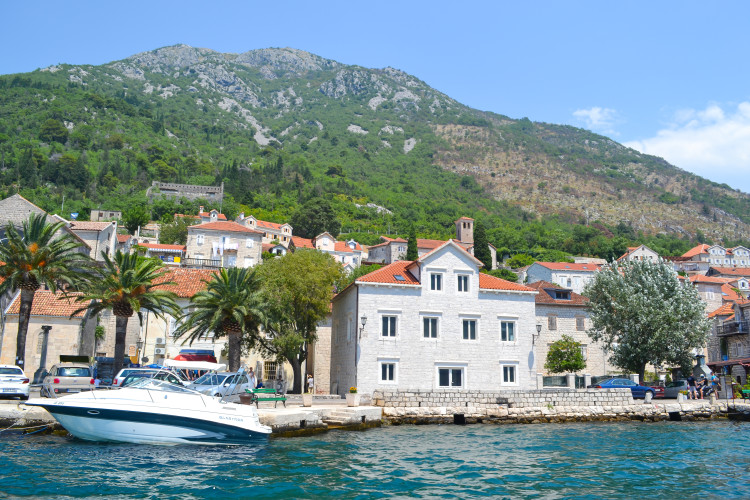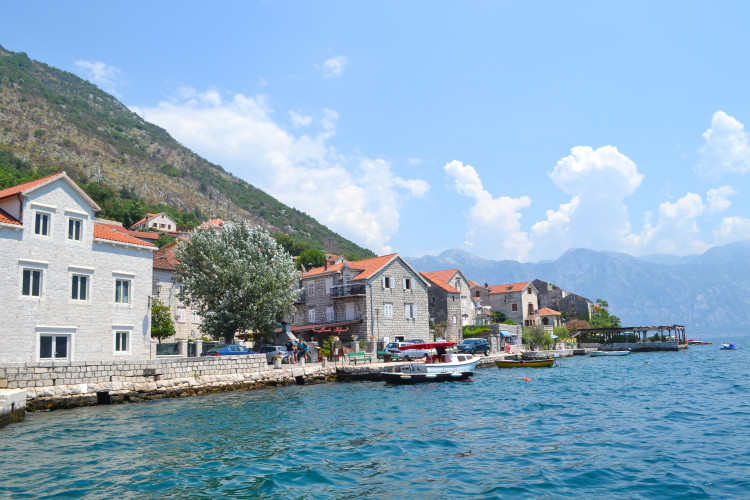 Hope this helps you plan out your one day in Kotor, Montenegro! Are you heading to Kotor, or Montenegro in general, anytime soon?!