I admit- before I visited the Central American country of Guatemala, I didn't know too much about it. Sure, I had heard of Antigua, the city in Guatemala famous for it's beautiful yellow arch, but to be honest, not much else. Little did I know, there are tons of fun, interesting ,and culturally diverse things to do in Guatemala.
From active volcanoes and black sand beaches to colorful cities and crowded markets, it's evident just how much this small country has to offer. Being slightly smaller than the US state of Tennessee, it's astounding how so much is packed in to such a condensed area.
Unfortunately, not too many people even consider a vacation to the country. For some reason, (like mine previously), Guatemala isn't even on their radar. At all. I'm here to change that and prove that there are an abundance of unique and exciting things to do in Guatemala.
Guatemala was a pleasant surprise, and a great way to kickoff my summer!
1) Adrenaline-Pumping Sail Fishing
Guatemala is known as the sail fishing capital of the world, catch and release, and for good reason. Imagine scouring the open ocean for sail fish over 100 pounds, hooking them, and then spending the next 20 minutes reeling them in?! Talk about an adrenaline rush!
Trust me, you haven't really fished if you haven't been sail fishing on the Pacific Coast of Guatemala. There's nothing like reeling in a catch that's bigger than your body weight, and having your shipmates cheer you on. It's tougher than it looks, and your arms may very well be sore the next day. You'll be thankful you had the encouragement, and that odd contraption belted around your waist (which I later learned is simply called a "fishing belt").
The ocean experience is unreal. You have to be there (and catch a few sailfish) to believe it. No wonder fishermen flock from all sides of the globe to compete in hooking the most sail fish during competitions on the Pacific Coast on Guatemala.
After sail fishing, have lunch at Pacific Fins and take a dip in the ridiculously refreshing pool.
More info: Pacific Fins Guatemala
2) Volcanos (and Hiking up Pacaya)
With over 33 volcanos scattered throughout the country, you're sure to find some dotting the landscape no matter where you are. At Lake Atitlan, from the rooftop of your hotel in Guatemala City, and on the side of the highway (!!!) – basically they're everywhere, you can't miss them!
If you're looking for a more active experience, why not go for a hike?! Hiking Volcano Pacaya is the perfect morning workout. Sure, the trek up the volcano is a tough one, with many spots being extremely steep. Your thighs and gluttes will thank you later!
Celebrate at the peak by roasting marshmallows in the hot lava (it's an active volcano after all!) and checking out the pieces at the Lava store (made with volcanic ash). There is no greater feeling than reaching the top and rewarding yourself with a marshmallow. Or a few. (Treat yourself- you surely burned off more than enough calories!)
If you want a more leisurely experience, the option to ride a horse is available (roughly $40 US).
3) Hydrothermal Pools
What better way to spend an afternoon than by hopping between thermal water pools of different temperatures, while relaxing all the muscles in your body and eliminating stress? Plus, the mango and strawberry smoothies just can't be beat.
At Santa Teresita Hotel, there are over 12 pools (5 included in the thermal circuit) to soak in, with temperatures ranging from 75° F (24° C) to 105.8° F (41° C). After a few minutes, the body adapts to each new temperature, and this ultimately improves blood circulation.
If you want to get your spa on, you can find Kawilal Spa on site, with massages and body treatments at super reasonable prices (think 50 minutes for under $30 US).
Pro Tip: Check in after hiking Pacaya Volcano. You deserve a little luxury after all that volcano trekking! You won't believe the hotel rooms, either! Unlike anything I've ever seen.
Santa Teresita, the evolution of relaxation.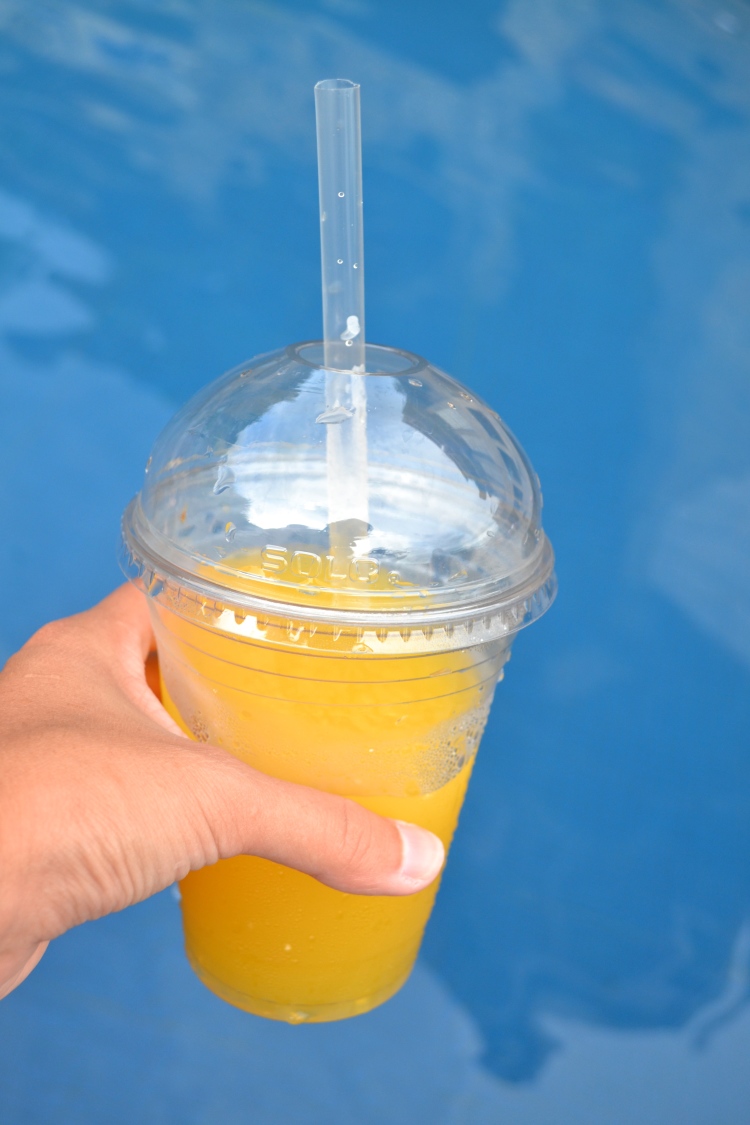 More info: Thermal Circuit at Santa Teresita
4) Cities Bursting with Color
No matter where you go, you'll find both the buildings and it's people covered in color from head to toe. Heck, even tablecloths and the local currency are decked out in color.
It's confirmed. Antigua is one of the most colorful cities in the world. From the popular yellow Santa Catalina arch to the pastel covered local tiendas and homes, there's no shortage of color here.
Around the country, including Chichicastenago, Panachel, and Solola (plus others), the colors are bursting with pride. Handicrafts, dresses, jewelry. You won't find much grayscale here- leave your black and white tops at home. Even the cemeteries are a sight to behold.

5) Warm and Brilliant Locals
Everyone we met was not only kind and curtious, but were interested in holding conversations in broken English (and broken Spanish on my part). They wanted to go out of their way to help us. One of our police guards even held my hand during a super steep part descending Pacaya Volcano.
While it's hard to stop yourself from photographing their beautiful traditional dresses and daily life, when you put the camera down, you realize that everyone smiles (and waves) in the same language. I would say I received approximately 75% of waves back, and an even higher percentage of smiles (with the camera down).
Be aware that most traditional Mayans do not appreciate getting their picture taken, and will shy away and even cover their faces when they see an attempt. Just remember- they are people too. If you really want that shot- ask. 🙂
On my last day in the country, I even had a small group of kids hug and kiss my hand after I offered to buy them a 5Q (.75cent) cd. Made my entire week. I almost cried (happy tears).

6) Flavorful Food
Beans! Avocado! Tortillas! Plantains! FLAN!
With Mexican and other Central American influences, meals in Guatemala are based off of these very things, and found on most plates in the country. And how can you not love beans and avocado with every meal?! Beats me.
In addition, Guatemala has an abundance of tropical fruits (including mango, papaya, dragonfruit, and banana) to indulge in.
Make sure to try the fresh fish, ceviche, and tamales. It would be a crime not to.
Drinks not to miss: Limonada con soda (fresh-squeezed lemonade made fizzy with soda water) and horchata (a Guatemalan rice milk beverage). If tomato based drinks are your thing, indulge in a michelada (combination of tomato, beer, lemon, and soy sauce). Salud!
Everyone thinks you'll get sick to your stomach no matter what you eat. That can not be farther from the truth. In every major town, Guatemala has restaurants which are perfectly safe to eat in (my favorites being 5 Elementos in Guatemala City, Hotel Kawilal near Pacaya Volcano, and Hotel Atitlan Restaurant in Panajachel). Some hotels even purify their own water, and you can find bottled water everywhere you go.
"Just remember the traveler's mantra: wash it, peel it, cook it or forget it."

7) Dramatic and Romantic Architecture
You'll find intricate and dramatic architecture all around the country.
From Guatemala City's exclusive modern Cayala District to the romantic and charming Antigua, it's hard to go a few steps without noticing something impressive. Guatemala prides itself for an abundance of colonial churches, monasteries, spectacular ruins, and Spanish Baroque influences which line the streets. Try to find a building without a dramatic door, window, or decoration – I bet it'll be hard.
In Antigua, be sure not to miss La Merced Church and it's courtyard, the preserved and stabilized ruins of Santiago Cathedral, the Santa Catalina arch, and San Jose Parish. Make sure to stop by the Church of Our Lady of Sorrows in Guatemala City, a beautiful pink building you won't want to take your eyes off of.
Modern and colonial – Guatemala has it all. And I'll say it again- even the cemeteries are something to be admired.
8) Strong, Rich Coffee
The coffee is Guatemala is world renowned, and plantations can be found all over the country. Guatemala boasts 7 different regions that produce this strong stuff, and such, make 7 distinct types of Guatemala Arabica coffee. The country supplies coffee for tons of different brands, ensuring that you'll always get a good cup no matter where you are.
Interestingly enough, coffee grows best at high elevations, so therefore, you'll find a lot of coffee farms on the volcanos!
Just make sure to ask for some ice if you'd like it chilled, as iced coffee is not typically found in the country.
9) Authentic Markets
I can promise you won't find a more authentic experience than in Chichicastenango. Filled with traditional blankets, candles, pottery, flowers, meats and veggies, and chickens and cats for sale. Along with a whole lot more.
Be careful and protect your belongings, as pickpockets are common. For extra precaution, hire a tourist security guard if you think you may be uncomfortable.
Go the night before to watch the locals set up the stalls. Just make sure to come here on Thursday and/or Sunday, when the market really comes alive.

10) Charming Lake Atitlan
It's no wonder why Lake Atitlan has been described as the most beautiful lake in the world. With three volcanos surrounding the crystal clear water (Volcán Atitlán,Volcán San Pedro, and Volcán Tolimán), it's evident Lake Atitlan wins in the beauty department. This national park is the deepest lake in all of Central America, at a whopping 1000 feet deep.
Come for a swim, lunch with a stellar view, do some kayaking with spectacular views, or do some shopping for homemade jewelry at Panajachel, one of the villages surrounding the lake. If you're looking for a super authentic experience, consider witnessing a Mayan ceremony at the Sacred Caves – something you'll definitely remember way past your trip.
Considering there are six other Mayan villages to explore around the lake, it's safe to say you wont get bored quickly here. If you've only got a day or so here, I strongly suggest you sign up for a tour throughout the villages and the lake, as you'll get to see SO MUCH MORE in such a short period of time.
You can also sign up for a day trip to Lake Atitlan from Antigua if you'd prefer to not move your luggage around once more…
11) Black Sand Beaches
Guatemala has beaches?! Yes, ma'am (or sir). Black volcanic sand that is so silky you'll melt right in! I knew you could find black sand beaches in Santorini, but had no clue they existed in Guatemala!
Iztapa, the base for some of the world's best sailfishing, boasts dark black volcanic sand with beautiful untouched seashells. My suggestion: come here about an hour before sunset and watch the sun slowly disappear into the ocean. You can't beat admiring the sweet local children playing in the water either!
Other (common and tourist) beaches include: Monticerro, Livingston, and Puerto San Jose.
12) Spectacular Sunsets
It's hard not to admire a good sunset every once in a while. Those is Guatemala surely did not disappoint. I'll let the photos do the talking. Enough said.

13) Zipline over the Guatemalan Jungle
Who knew that Guatemala is home to Central America's longest zipline? At Chuiraxamoló Ecological Park, you can swing above the trees for a whopping 1900+ feet, with volcanos and Lake Atitlan in the distance.
If you're feeling extra adventurous (and brave), a superman harness is an option. At Atitlán Natural Reserve in Panajachel there are 8 ziplines, a waterfall, suspension bridges, and butterfly area. You can even see howler monkeys zipping around!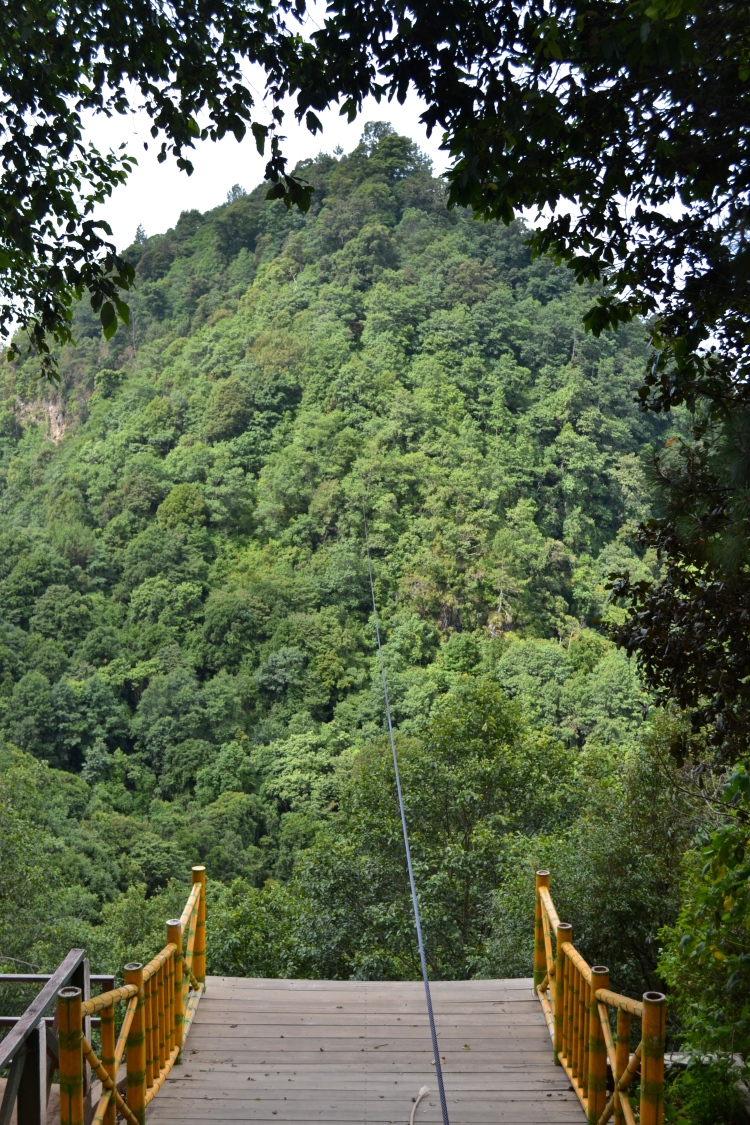 14) The Exceptional Value
Guatemala is one of the least expensive countries in Central America to visit. You can find flights from Texas and Miami for under $400, and once you arrive, food and accommodation surely will not break the bank.
The country has options for both backpackers and those looking for a bit more comfort and leisure. From chicken buses and dorm beds to 4WD car hires, elegant restaurants, and tour guides, the visitor can choose their budget and plan accordingly.
It is possible to get by with Q350 ($45) per day, while high-end itineraries will cost roughly Q1000+ ($130+) per day. This remarkable hotel room below sets you back about $100 a night, which would cost at least quadruple anywhere in the states or Europe.
There are just so many things to do in Guatemala.
Recommended Items:
click to purchase
Is this secret Central American country on your bucket list now?