Have a few extra days in Malaysia and thinking about planning the ultimate 3 day Penang itinerary? Well, my friends, this Penang travel blog will surely help you plan your trip! Keep reading for not only what to do in Penang in 3 days, but for the best ways to get around, key phrases to learn in Malay, and where to stay!
Home to a UNESCO World Heritage Site and legendary street foods featured in numerous magazines, Penang is one of the best destinations in Malaysia and even Southeast Asia. Planning a trip to Penang soon? Here's the Penang itinerary you'll need!
However, to be completely honest, 3 days in Penang is juuuust enough time to explore the must-see attractions, but it'll be tight. If you're more into experiencing cultures or you're a "I'm gonna try all the street foods" kinda guy, you'll definitely need more than 3 days in Penang.
But don't fret – if a long weekend is all you've got, Yen from Swing Abroad is here to show you how to make the most of it!
Hopefully you'll find this article useful in planning your Penang itinerary, so let's dive in and get right to it!
Psst: Looking for other 3-day itineraries of other Asian cities, check these out: 3 days in Tokyo, 3 days in Singapore, and 3 days in Hong Kong.
Language And Basic Phrases
Not to confuse anyone, but Malaysia is a multilingual country, with the official language being Malay. While the majority of Penangites are Chinese, almost all Malaysians understand Malay language. The good news? The majority of Malaysians speak English too, basic or advanced, which is so lucky for us English-speaking folks.
However, I always feel it's respectful to at least learn a few phrases (enough for basic communication) in the home language of the country you're visiting, so here's some simple Malay phrases to learn before your trip:
Thank you – Terima Kasih
How are you – Apa khabar?
You're welcome – Sama-sama
How much – Berapa harga?
Toilet – Tandas (but everyone knows the word 'toilet' here, so… Just stick to 'toilet' if it's a real emergency)
Getting Around in Penang
To be honest, public transport is not the best option in Penang (it's the opposite of time-efficient and let's face it, they never arrive on time), but if you're counting your ringgits (the currency of Malaysia), it's the most economical way.
To get around in the city center, or UNESCO Heritage Site, GrabCar is the most popular choice. It works just like Uber, but the fare is fixed instead of metered.
However, for traveling longer distances, for example, from the city center to Batu Ferringhi, it's better to wait for the public transport. But where will I catch my ride, you ask? The main bus station is in Komtar, which is nearby where you'll probably end up booking accommodations.
Motorcycles are also popular among backpackers in Penang, but I wouldn't recommend it unless you have experience riding a motorbike in hectic traffic. And since it's not cheap renting a motorcycle either, I'd stick to either public transit or GrabCar if you're in more of a rush.
What to Pack for Penang
Penang is the warmest city in Malaysia, so you probably won't be needing your long pants. Here are some essentials to bring to Penang.
Sunscreen
Insect repellent
Baseball Cap
Sunglasses
Where to Stay in Penang
There are basically three 'bases' for travelers in Penang, depending on your favorite destinations and travel style. Pick one for your Penang itinerary! For this article, I'll assume you'll be basing yourself out of the Georgetown UNESCO Heritage Site, as it's where most visitors end up staying.
Georgetown UNESCO Heritage Site
The UNESCO Heritage Site is the main highlight of Penang Island. It's located in the city center, and close to several attractions, which we'll get into later. Other than that, you'll be staying near Komtar, the main bus station. This makes traveling around the island much more convenient if you prefer taking public transportation.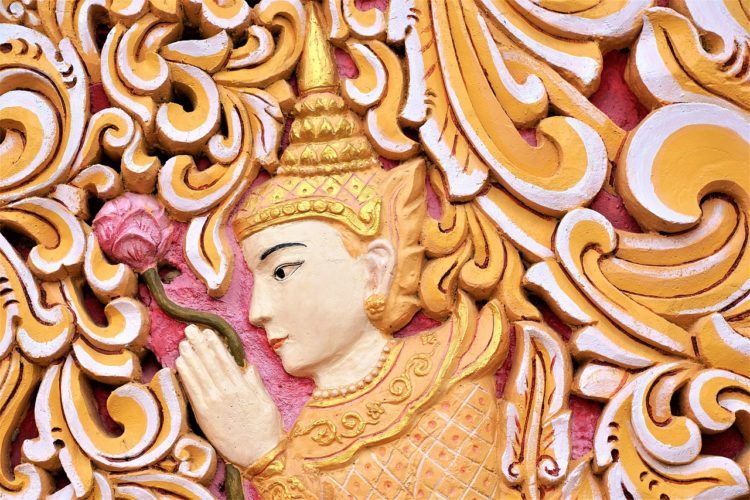 Batu Ferringhi
Batu Ferringhi is a paradise for beach lovers in Penang. Located 30 minutes north of the city center, Batu Ferringhi beach is full of nightlife and beach-goers. With plenty of water activities going on during the evening, Batu Ferringhi is the most happening place in Penang.
You'll find plenty of restaurants offering cuisines from all around the world along the main street. Also, if you're planning a visit to Penang National Park, Batu Ferringhi is a great place to stay because it's just a few minutes' drive away. You could also try hitchhiking as well! I've picked up a German backpacker camping in Monkey Beach in the national park.
Balik Pulau
While all tourist attractions are concentrated in the eastern side of Penang island, let's not forget about the western side, Balik Pulau. It's the rural side of the island, where you'll feel yourself being transported to the simpler Old Penang decades ago.
There are several home-stays around here, which are well worth a few nights if you want to escape the crowds and you've got more than 3 days in Penang.
Best SIM Card in Penang
Major SIM Cards in Malaysia include DiGi, Maxis, UMobile, Celcom, etc. But the one that works the best in Penang is DiGi, which is preferred by most Penangites. Maxis work best in Kuala Lumpur but not as good in Penang. In short, just go for DiGi if you want to guarantee great service.
And now what you've been waiting for in this Penang travel blog → a full itinerary and what to do in Penang in 3 days! Start taking notes!
3 Days in Penang Itinerary
A quick note before we get started: As I've said for this Penang itinerary, I'll assume that you'll be staying in Georgetown UNESCO Heritage Site. Therefore, it only makes sense to refer to everything from this perspective. If you're itching to stay in other places, this Penang itinerary is possible, you may just want to shuffle things around a bit due to transportation options. Now, let's dive in!
Day 1 in Penang:
Start off with a typical Malaysian Breakfast
First up on this Penang trip: trying out the typical classic breakfast of Malaysia → a set of half-boiled eggs, toasted bread, and a cup of local coffee. The best place to try this out would be at Toh Soon Café in Campbell Street.
However, due to recent popularity, the prices of menu items have skyrocketed. And chances are, you'll be spending some time waiting on line, but fear not, it's worth it! And busy for good reason!
If busy breakfasts aren't your thing or you don't wanna wait around, go to Tho Yuen Restaurant on the same street. It's a dim sum restaurant that has been around for more than 80 years, and obviously very good (I mean, they've been around for the better part of a century…)
Exploring The UNESCO Heritage Site
Before exploring the heritage site, give this article a read to learn more about the history of Penang.
While you're there, go hunt for the street art which can be found scattered all over the area. If you haven't figured this out by now, Penang is famous for its street art, with the most classic one being the Kids on Bicycle painting by Ernest Zacharevic.
Not sure where to start? Grab a map, which can be found everywhere within the area, or just refer to this handy-dandy electronic map.
There's plenty of restaurants within the area, so it's wise to plan to have your lunch here. Plus, after all that exploring, you'll probably be a bit hungry. How to find the best one? Follow the locals' crowds. Always follow the locals.
Visit The Clan Jetties
Along the coast, there are several jetties, each belonged to different clans, differentiated by surnames. They're one of the oldest Chinese settlements on Penang island! The tourism in Penang has given birth to the commercialization of the jetties, so therefore you'll find plenty of gifts and souvenirs shops along the jetty.
Try the durian ice-cream there too, you might just end up loving it. And psst – if you're a photographer, the jetties are also famous for sunrise photography, so wake your butt up early and come on down!
Dinner
Since it's the first day of your 3 day Penang itinerary, let's not make it too packed (don't wanna tire you out right away!) For now, head over to Kimberley Street for an abundance of street foods. In the evening, you'll find hawkers setting their stalls up here, transforming the street into a night market.
Order as much as you can, because most of the street foods you find here are way up to par. Want some recommendations? Go for Char Koay Teow, Indian Mee Goreng, and oyster omelets. And yes, you can thank me later. 🙂
Day 2 in Penang:
Breakfast
My favorite breakfast in Penang is Hokkien Mee. While you can find them everywhere around the city, it becomes challenging to find the very best one. But don't worry, I got you covered. Head over to Star Hotel Coffee Shop on Carnarvon Street for a bowl of flavorful Hokkien Prawn Noodles. Be sure to arrive before 10 am because it'll most likely get sold
out by then.
If you prefer a lighter breakfast , then Pitt Street Koay Teow Th'ng on Carnarvon Street is also a great option.
And on day 2 of this Penang itinerary, we've got two great options for you:
Adventure in ESCAPE Theme Park
ESCAPE Theme Park is the most recommended destination on this Penang itinerary for those who're looking for an adrenaline rush and swoon over adventurous outdoor activities. The theme park is equipped with tons of facilities, high ropes courses, zip lines, slides, climbing towers, and more.
It's located far away from the city center so you might want to take the public transport from Komtar bus station to get there. The journey will take around 45 minutes to 1 hour, depending on the traffic.
The water park was opened just a couple of years ago, and the ticket is now inclusive of both the water park and theme park. You'll need an entire day to explore everything there!
-OR-
Hiking in Penang National Park
If you're not a fan of theme parks or you just so happen to like national parks more, head over to Penang National Park on the same bus. The national park is located at the end of the bus route, taking almost an hour to get there from Komtar.
The great news is that there's no entrance fee charged to the National Park! Yes, it's free! While you're there, be sure to check out Pantai Kerachut and also Teluk Kampi to enjoy the nature side of Penang island.
Pay a visit to Muka Head Lighthouse too. The whole trek will probably take you 2 hours or so. With all the photographs and chilling, you can easily spend a half-day here. If you're planning to do camping inside the national park, be sure to register at the entrance counter.
Watch the Sunset in Batu Ferringhi
If you're opting for hiking in Penang National Park, chances are you'll finish everything before evening. To get to Batu Ferringhi, I recommend waiting for the bus.
Batu Ferringhi is the most happening beach in Penang, with lots of water activities going on, like paragliding, banana boats, and jet skis. If all you want to do is enjoy the sunset without the crowds, go for the beach behind Starbucks Café.
Dinner
For dinner, head over to the main street in Batu Ferringhi and you'll find restaurants all over the street, serving cuisines from all over the world. If you're not pocket-sensitive, try the western cuisine in The Ship Restaurant.
Tight on budget? I've tried most of the restaurants there and most of them were satisfying. Feel comfortable to choose whichever you like! Be sure not to stay until late night there, you might miss the bus back to your hostel! If that happens, you'll need GrabCar to get back.
Day 3 in Penang:
Breakfast
Pay a visit to Chowrasta Morning Market in Chowrasta Road. There'll be food stalls everywhere, serving local Penang street foods. You can find any street food here, literally.
If you haven't tried Hokkien Prawn Mee, you could try it here. Yea, I love Hokkien Prawn Mee, quite a lot. Go shopping around the morning market, and take in the local vibes and the way of life here. It's a great place to start your last day in Penang.
Pinang Peranakan Mansion
A highly recommended destination for foreigners planning their Penang itinerary is the Peranakan Mansion. The mansion was built way back in the 1890s, a unique mansion portraying the cultures and influences of Nyonya and Baba.
With over 1,000 antiques and collectibles on display, you'll be able to catch a glimpse of what it's like to be a millionaire a century ago. Tours are also available at a fixed time every day, be sure to arrive on time if you want to catch one. Note that entrance fee for adults is MYR10.
Visit to Kek Lok Si Temple
At Komtar, take the bus to Kek Lok Si temple, the largest Buddhist temple in the city, and most definitely an interesting place in Penang. The temple is very popular among tourists so expect huge crowds of tourists here.
If you're visiting around January or February, consider visiting at night. 15 days before Lunar Chinese New Year, there are LED light shows all over the roofs of the buildings. Kek Lok Si temple has a lot of ways to dig your cash out from your pocket.
But you don't have to necessarily pay for most of the things here. Skip the train ride and hike up from the gravel road instead. Saves you some money.
Enjoy the City Views atop Penang Hill
Penang Hill is located near to Kek Lok Si Temple, which is why I recommend doing them together in one go. To get to Penang Hill, you'll need to buy a train ticket at the train station at the base of the hill. A return ticket for a foreign adult is MYR30.
Penang authorities have been paying lots of attention and funding the development of Penang Hill. You'll find lots of attractions up there, with gardens very well-maintained. It's the best place to escape the extreme Penang heat.
Try the ice-kacang in the café. Or Mango Ice, or anything with ice… You'll love it! Take a walk along the gravel road around Penang Hill and enjoy the scenery. If you're staying until dark, then you'll be enjoying the best viewpoint on Penang City night view. The last train runs on 11 pm, don't be late or you'll screw up!
Dinner
If you're staying in Penang Hill until the sun sets, have your dinner in David Brown's Restaurant. If not, there are abundant of local cafes near the train station below.
Again, don't stay until too late there or you'll miss your bus!
So what do you think of this Penang itinerary? Hopefully this Penang travel blog helped you figure out what to do in Penang in 3 days!