This is a sponsored post brought to you by IHG Business Advantage, the world leader in business travel. I'm sharing some ways to ensure you'll have a bit more fun next time you travel on business. And teach you how to land a conference in a new, exciting destination.
If you love to travel but unfortunately don't have much time off (like the rest of us), you need to get a little creative! Why not infuse some adventure into your work day!? You're probably thinking, "Yea that sounds great and all, but how exactly do I do that?"
Business trips, workshops, and conferences, my friends!
Some of us are required to travel for work, and already have business trips planned for the upcoming months. But if you're in a profession that isn't necessarily known for meetings outside the office (a great example being those in the world of education), conferences are your new best friend. How do you find out about these little heck yea's? Sign up for mailers, check any professional organizations you belong to (or don't for that matter), and ask your colleagues about any beneficial conferences they've attended in the past.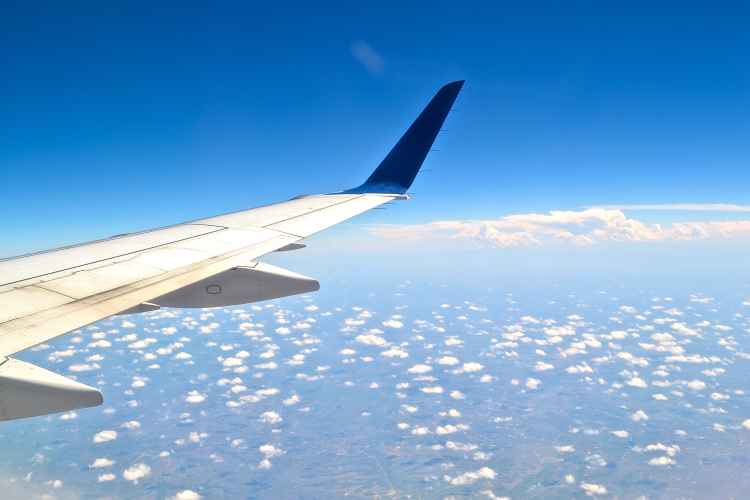 At my last job, I had the opportunity to travel to nearby cities including Chicago, Illinois and Raleigh, North Carolina. My husband's been to Singapore, Malaysia, Germany, Amsterdam, and LA all on business, and my dad just recently came back from a business trip that took him to Florida, Boston, and beyond.
What could be better than a few days traveling on your company's expense?
Not much, just be sure to squeeze in some actual work! 😉 So how do you infuse more fun into these business trips? Read on, my career-and fun-loving friend, on how to have more fun on a business trip!
1. Purchase an item or two for your trip.
Are you traveling somewhere warm? Will you have the chance to use the hotel's pool and/or hot tub? Treat yourself to a new bathing suit! And if you've been on the fence about buying yourself that new Kindle? Go for it. A glossy magazine works as well! A little extra luxury never hurt anyone. It's always fun to pack for an upcoming trip, and a business trip should be no different!
Need some ideas? You'll find lots in The Passport Shop (my brand spankin' new little labor of love). In the market for a new weekender bag? You're in luck – I've compiled a list of my favorite weekend bags for traveling.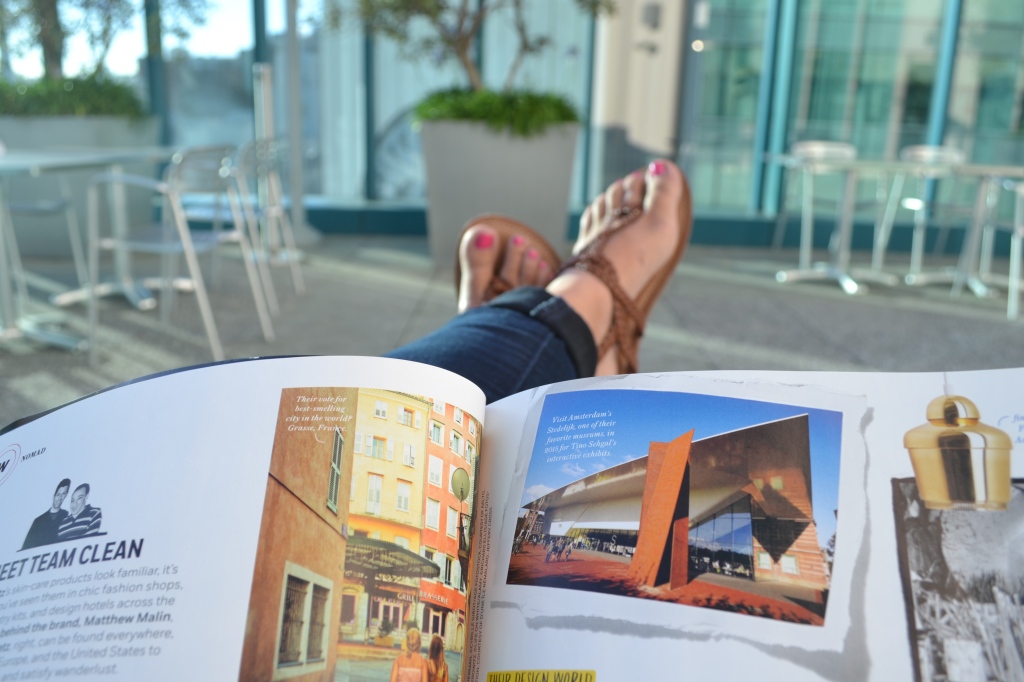 2. Scope out the best restaurants
Every major city has it's well-known must-go-to restaurants. And just because you're traveling for business doesn't mean you can't have the pleasure of eating there as well. Set up a few meetings at these dining establishments, and you'll not only impress your clients, but yourself as well. Bonus if you try the local specialty, and encourage your colleagues and clients to do the same. Plus, the meal will probably be expensed, so go ahead, and order yourself some dessert.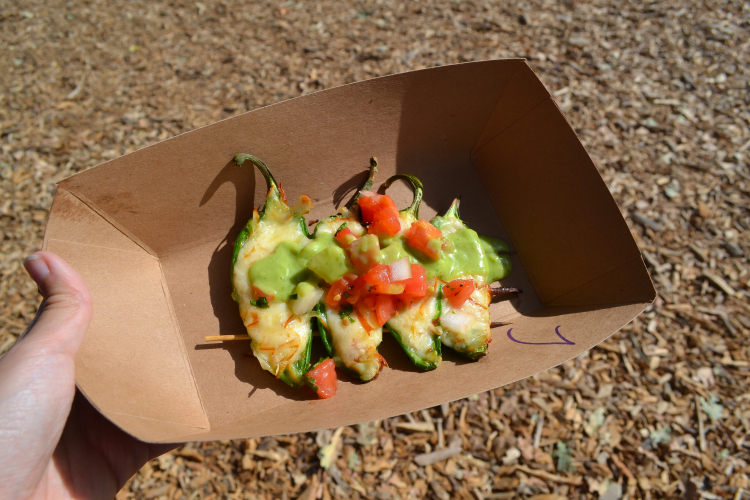 3. Plan for a little "true" relaxation
Have any time before or after your meetings? Use this unplanned for time wisely and spend an hour or two relaxing at the pool. Lounge chair, hot tub, pool, and repeat. And get that cocktail or glass of wine to truly feel like you're on vacation. If your hotel has an in-house spa, pamper yourself after a difficult meeting or presentation. You deserve it.
Ok, so maybe not all hotel pools look like this. But if you're in Southern California they might. 😉
4. Watch the sunrise and sunset.
Our everyday lives tend to be pretty hectic, and rarely do we stop and enjoy the precious moments given to us. Sunrise and sunset included. Wake up a few minutes early (check on exact time beforehand), head outside, and watch the sun rise above the horizon. Or make it your obligation to head to a business dinner a little early to catch the sunset.
Heading to Austin? Make sure to take the small hike up to Mount Bonnell for a spectacular sunset over the river.
5. Plan a few must-do activities in the location in which you're headed.
If you have the ability to set up your meetings yourself, plan them out so you have a few hours of down time at once (think either AM or PM). You could easily fit in a walking tour of the city, a stop at a highly desired museum, or a sunset stroll if you plan accordingly. Even if aren't capable of deciding your "working hours", plan your activities around them. Look for night activities, like star gazing hikes, guided food tours, and heck, even a bar crawl if you don't have to wake up early the next morning. My husband fit in a night safari when he was in Singapore! It just takes a little research. Schedule these activities into your days ahead of time so you have good reason to get your work done promptly.
Definitely can't leave Seattle without a little stroll through the Public Market (Pike's Place)!
6. Add a day or two (or 3) to the beginning or end of your trip
No matter how efficient your business schedule is, I guarantee there will be restaurants and activities you weren't able to squeeze in. Planning a few days before or after your official business trip will give you the flexibility to take day trips, full-day tours, and other activities that just weren't possible. Of course, offer to pay the extra hotel nights and difference in flight price if there is one. Definitely a great way to have more fun on a business trip!
If you have a few meetings in San Francisco, why not take a day trip to Napa Valley (shown below)? Better yet- stay the night, wake up super early, and take a ride in a hot air balloon. Well deserved after a few days of business!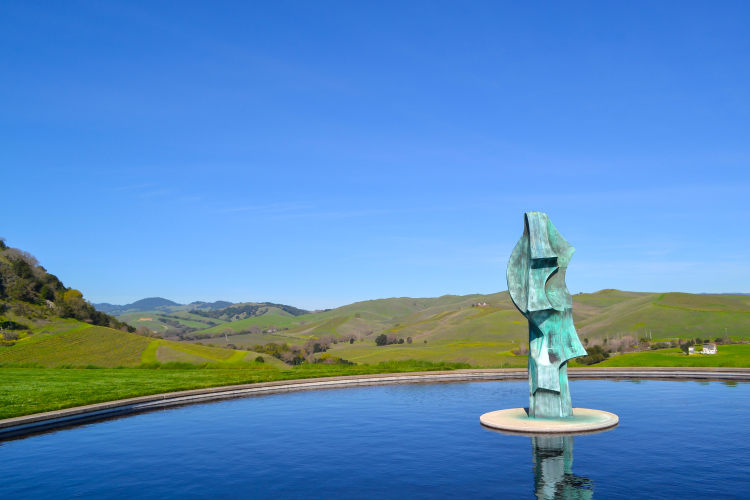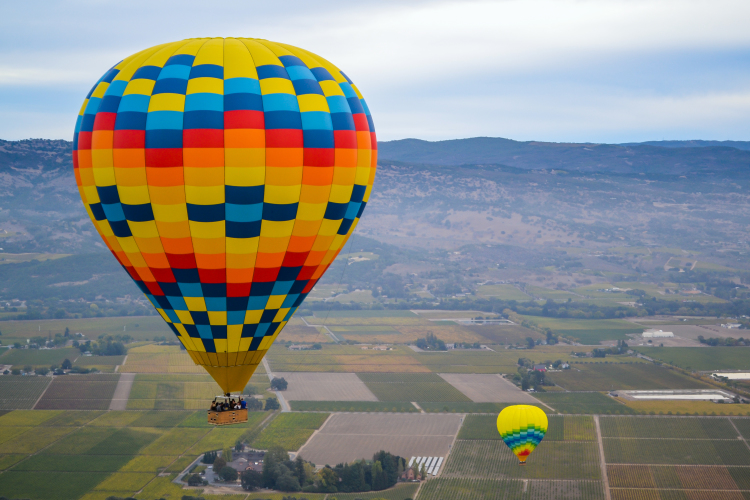 A few quick tips:
Your organization may already have a protocol in place for work trips and in my humble opinion, professional development should always be encouraged. Just make sure the conferences you're presenting to your boss are relevant and will have a positive impact on your career. Definitely can't pitch a photography workshop if you're a 1st grade teacher!
Want to attend multiple conferences a year? You'll need to prove to your boss that your time away from the office is beneficial and being utilized efficiently. I suggest putting together a quick email (or powerpoint to present to your team) on the ride home about key topics learned and how this new information can be implemented into the workday.
If your HR department is flexible, aim to fly out first thing in the morning, and come back from your conference/business trip on the last flight out. This will ensure maximum time in your destination, and give you a bit more time for adventure and fun!
If possible, get a schedule of any meetings and/or presentations you will be attending in advance, so you'll know when you can schedule in some "activity time". ☺
Business travelers are lucky in the sense that they get to travel to new destinations on their companies dime – just make sure it's not all fun and games though. You're here on business and are expected to get some work done!
However, don't sit in your hotel room once your meetings/conference is over. Get out and enjoy the location! I'm sure your boss would agree.
Next Steps
(since we are talking business!) 😉
Get talking to your colleagues (or scope out some flyers) and ask your boss about an upcoming conference! Already have one in place? Start researching some fun activities! You got this!