Headed to the Dominican Republic and looking for the best things to do in Puerto Plata? Keep on reading, because this Puerto Plata itinerary is filled with loads of adventure!
In just four short days exploring Puerto Plata, the province on the northern coast of the Dominican Republic, I did everything from learning how to trapeze and waterfall hiking, to ATV exploring and canyoning (aka cliff jumping). Other adrenaline pumping activities were mixed in, including a cable car ride to the top of a mountain and a playful interaction with monkeys!
If you haven't heard of this area (well, until now that is…), you're really missing out. Check out all I got up to with Go Dominican Republic in just a long weekend. Even better, it's only a 3 and a half hour flight away from NYC. #score!
This gem is an adventure lovers dream! Picture yourself here…
Four Day Epic Itinerary for Adventure Lovers in the DR
If you're wondering what to do in Puerto Plata, I've got you covered!
Day One: surf lesson + yoga class + trapeze lesson
After a day to settle in, the next full day was PACKED with adventures that got my heart racing from beginning to end!
Morning: Learning to Surf
The morning was spent on beautiful Cabarete Beach. After getting some pictures with surf boards (because, well, why not, is all part of the experience!) and a safety/demo lesson on land, it was time to try surfing for the first time!!!
This is something I've always wanted to try, and although nervous, Marcus and Jerry at 321Takeoff were so patient and helpful, and I can't recommend them enough. While I can't say the number of times I got knocked down, and I did end up drinking some ocean water (it's inevitable, I tell you!), it was a fun experience and by the end I did manage to stand up for a few seconds.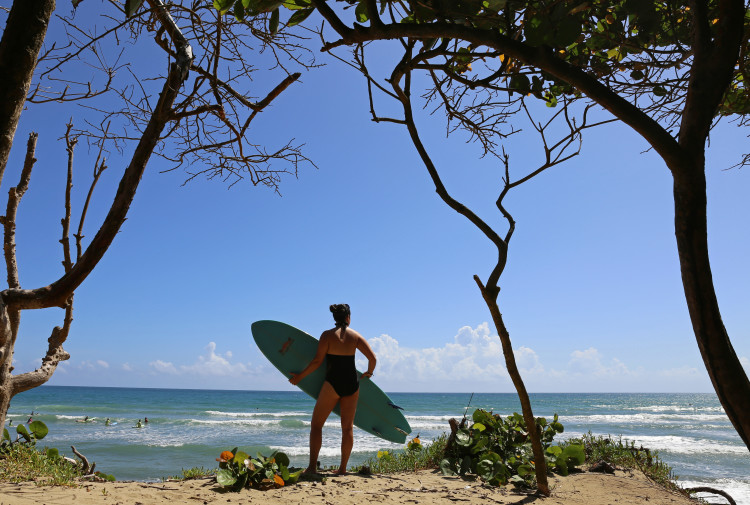 After surfing, we continued to the Extreme Hotel Cabarete, which is one of the leading ecologically sustainable small hotels in the Caribbean. A healthy, locally grown/prepared lunch was served before taking a tour of the property and learning more about this socially responsible, 100% sustainable, vertically integrated hotel.
Yoga Class
The first activity was a yoga class in The Yoga Loft. This beautiful, open-layout yoga deck on Kite Beach was the perfect place to take in the gorgeous ocean views, enjoy lots of light and cool Caribbean breezes, and of course do some yoga.
Trapeze Lesson
The second activity at the Extreme Hotel was a trapeze lesson. As someone who is scared of heights, I won't lie – this downright terrified me. One by one everyone tried it while a handful of us watched, and attempted to talk ourselves out of it.
Although I was close to chickening out, Anna and I decided if one of us did it the other would. Peer pressure at it's finest, but in the best way possible! We were there and the opportunity was right now so why not embrace it and conquer some fears? And yes, that's exactly what we did. Yes, it was terrifying, and yes, I almost bailed, but yes, it was also incredibly freeing.
Yes, that was just the first of 4 days in Puerto Plata… pretty incredible, right?
Day Two: Touring the Dominican Jungle via ATV
With such an adventurous and adrenaline rushing first day, I was thankful when I heard Day 2 would be more relaxing. Thanks to Outback Adventures, the afternoon was spent navigating the backroads of the Dominican jungle on a wonderful ATV/Terracross tour. Along the tour we stopped to meet a local family and see how they lived, and then stopped at a local lagoon and went swimming.
By the time it was over, I was covered in dust from head to toe, drenched from the lagoon, and incredibly happy. Definitely the ingredients for a productive day in the jungles of the Dominican Republic! And Definitely a tour I would recommend to everyone!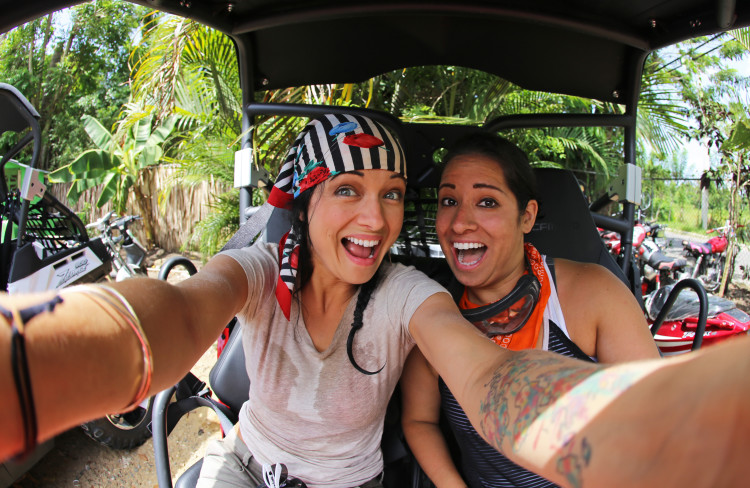 Day Three: 27 Waterfall Hike/Canyoning Tour
The next day was all about waterfalls and hiking at the Damajagua Cascades. Iguana Mama, the first licensed Adventure Tourism company on the island, led our small group on a tour through the jungle. Here, we climbed to the top of the waterfalls and then jumped, slid, and swam our way back down. Jumping off the cliffs worked on my fear of heights (again!), but am so glad I did (and loved) it! Talk about deep thrills!
Day 4. Cable Car Ride and Monkey Interaction
The last full day started with a morning at Teleférico Puerto Plata, where we took a ride to the top of mountain "Isabel de Torres". What makes this really special is the fact that it's the only cable car in the Caribbean! Once arriving at the top, you can walk around the botanical gardens, take in the view, and witness a statue of "Christ the Redeemer" at the peak. Definitely a must see!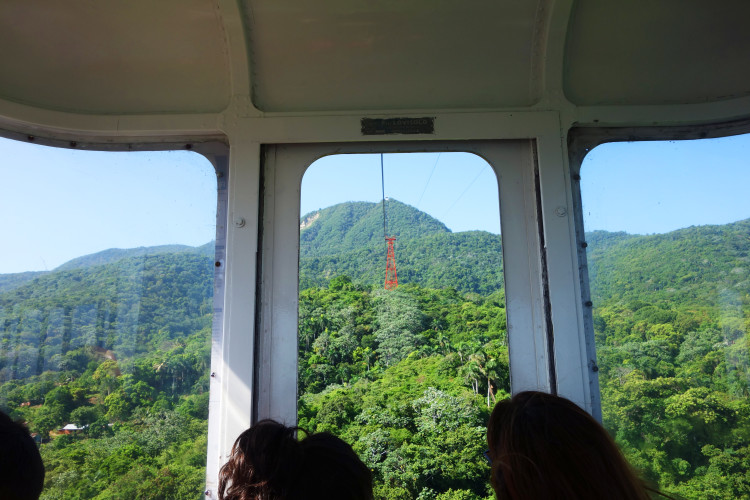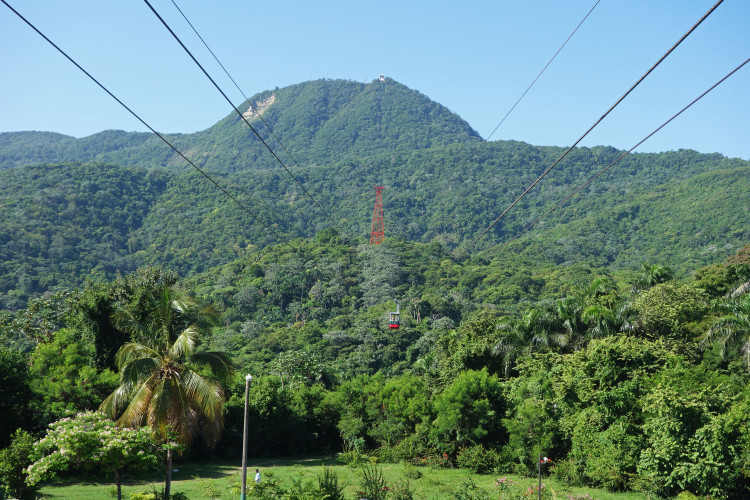 Continuing on, the afternoon was spent at Monkey Jungle. Not only is there zip lining, but there is the chance to interact with squirrel monkeys.
What sets Monkey Jungle apart is the remarkable contribution to the local community, and the fact that unlike other animal attractions, they do not prioritize profit over animal welfare.
All the squirrel monkeys are rescued and free to roam (I don't support places where the animals are in cages/confined) AND proceeds from the monkey interaction and zip line adventures go towards funding healthcare (medical + dental) and the upkeep of the clinics that the locals rely on. YES!
Now, who's ready to book a trip to Puerto Plata and start exploring?
While this post focused more on the adventurous side of Puerto Plata, look out for future posts highlighting different site tours and special meals in the Dominican Republic!
All photos property of Alyssa/Adjust Your Focus® unless otherwise noted.
Please note that A Passion and A Passport was invited to Puerto Plata by the Dominican Republic Ministry of Tourism. All opinions and fear of heights are property of Alyssa from Adjust Your Focus®, who represented A Passion and A Passport on this trip.