It's impossible to travel all the way to Hawai'i without experiencing a traditional luau first hand. With all the music, exotic dancing, and delicious FOOD, this is surely a night not to be missed. We knew this right off the bat. Choosing which one was the difficult task.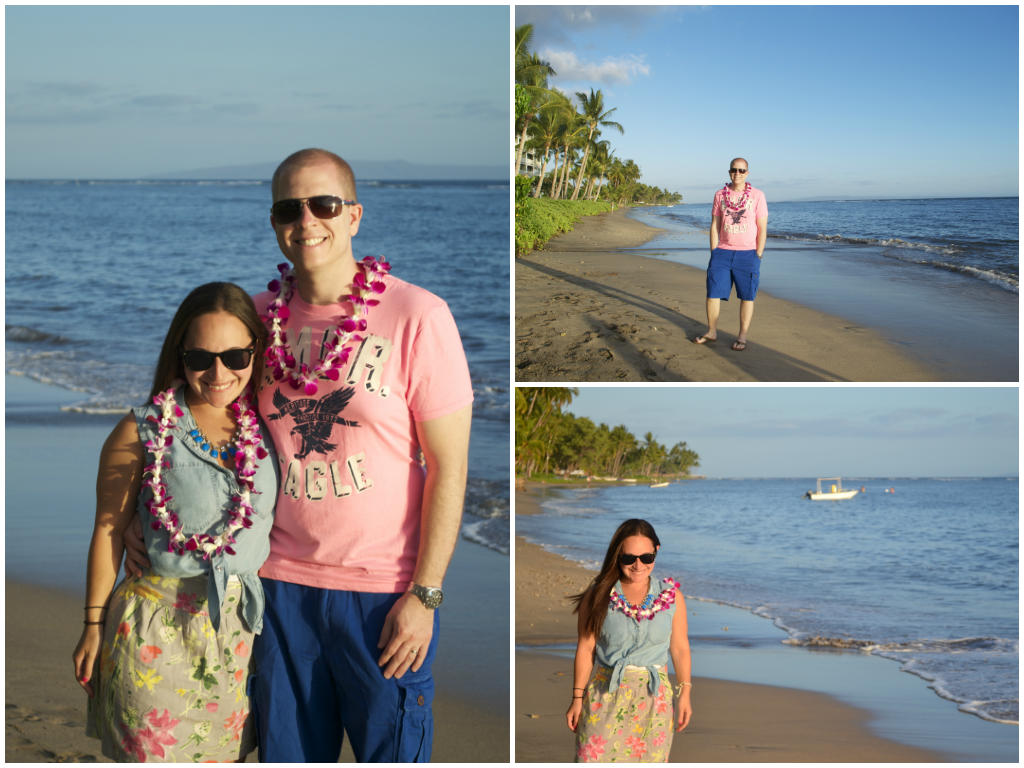 When visiting Maui, there are two luau's we were highly considering and had a difficult time ultimately deciding which to attend:
The Old Lahaina Luau vs. The Feast at Lele.
Both are put together by the same organization, are located in the same town (Lahaina), and both have more than excellent reviews on Trip Advisor. How to choose, how to choose?! I've had plenty of friends attend the Old Lahaina Luau, but I wanted to do my own research.
Main differences:
Food: buffet at Old Lahaina Luau vs. a four-course sit down meal at Feast at Lele
Seating: large shared tables (or floor seating) vs. private tables at Feast at Lele
Ultimately, we decided to choose the Feast at Lele. And we were glad we did. We wanted a more intimate experience, and the thought of waiting on the buffet line didn't appeal to us the least bit.
It was a terrific Pacific-filled night, and the food was pure delicious and drinks were overflowing. The husband had a few too many Mai Tai's, while I sipped my Lava Flows a little too fast.
The Setting:
Set in Lahaina Town, each table has a panoramic view of the beach and the West Maui sunset.
Tip:
Tables are arranged based on date of booking
, so once you decide on the Feast at Lele, book immediately! We supposedly booked much earlier than others, and had a front row table right in the center! (Look at all those tables behind us!) Talk about up close and personal with the dancers! And they sure were easy on the eyes!
Book as soon as you can!
The Show:
The dances at the Feast at Lele are designed to entrance the attendee with polynesian dances from not only Hawai'i, but New Zealand, Tahiti, and Samoa. The costumes are authentic, the music is out of this world, and the dancers can move those hips like no tomorrow!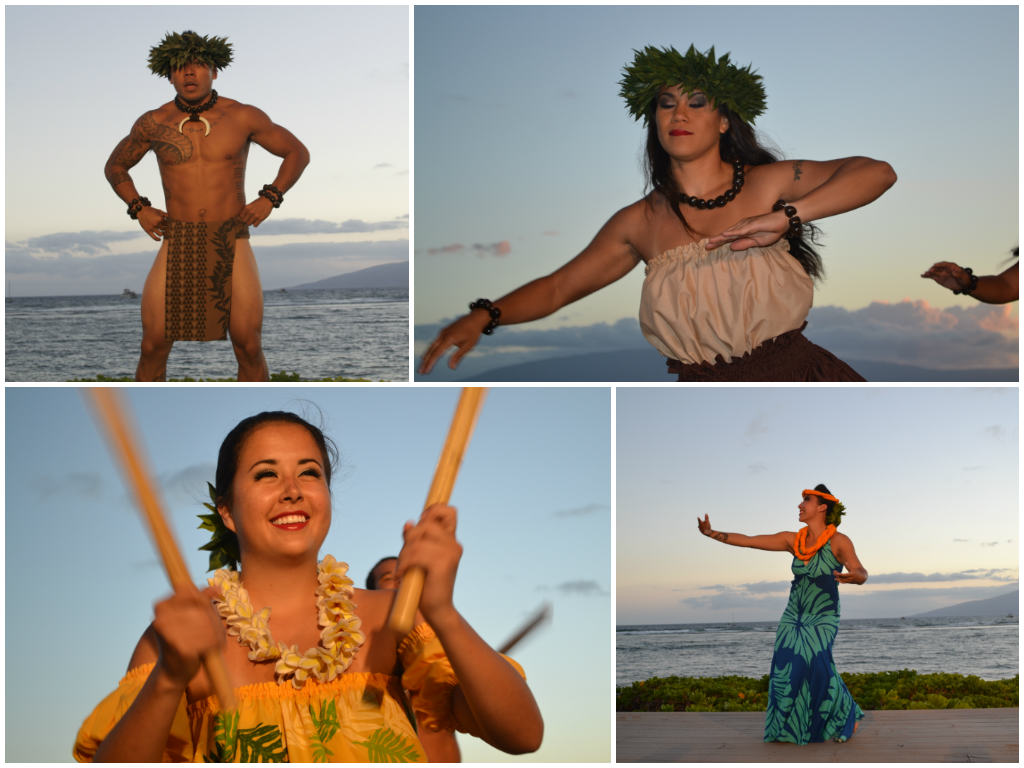 We enjoyed some traditional Hawaiian hula dancing and some facial tattoos during the New Zealand Haka war dance. The audience was wowed during the rhythm of the drums and the sensual swing of the dancers hip when the Tahitian dance was performed, and staccato slapping of the legs and feet and rhythmic clapping of the hands during the Samoan dance.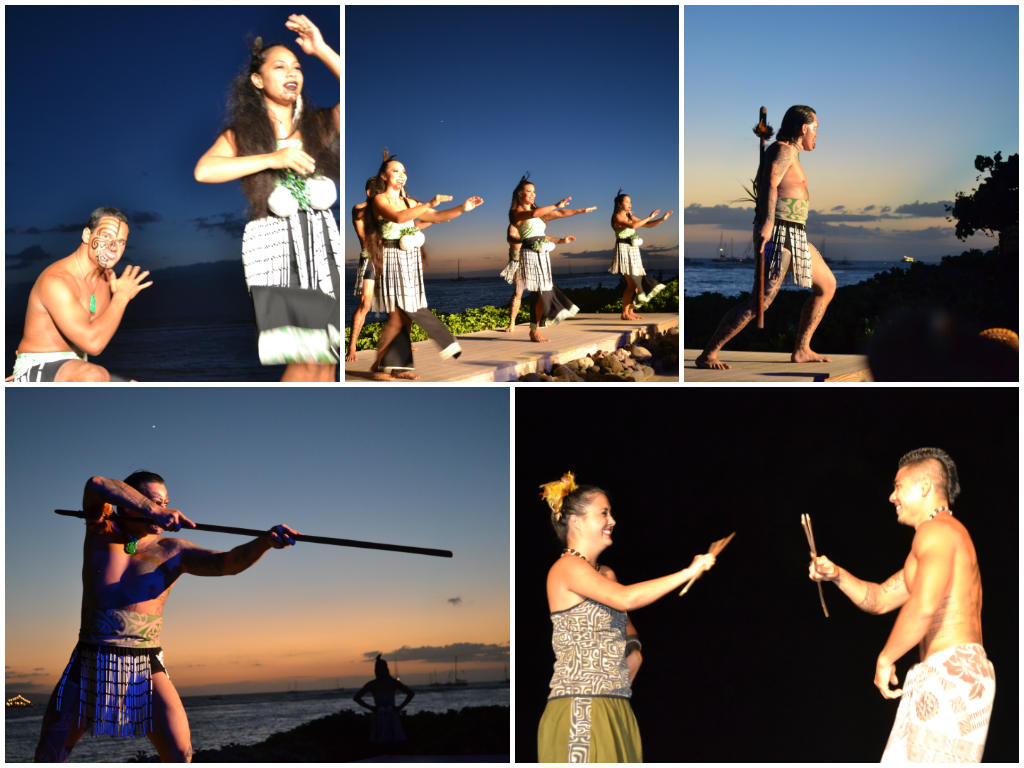 The end of the show, or finale if you must, was a fire knife dance, and it was just as energetic and vigorous at it sounds. I mean look at those moves. He swung that thing with so much precision. Sitting in the front row, just a few feet in front of him, I was a tad bit worried that the evening would go up in flames (no pun intended). Thankfully, I'm still here to tell this story 🙂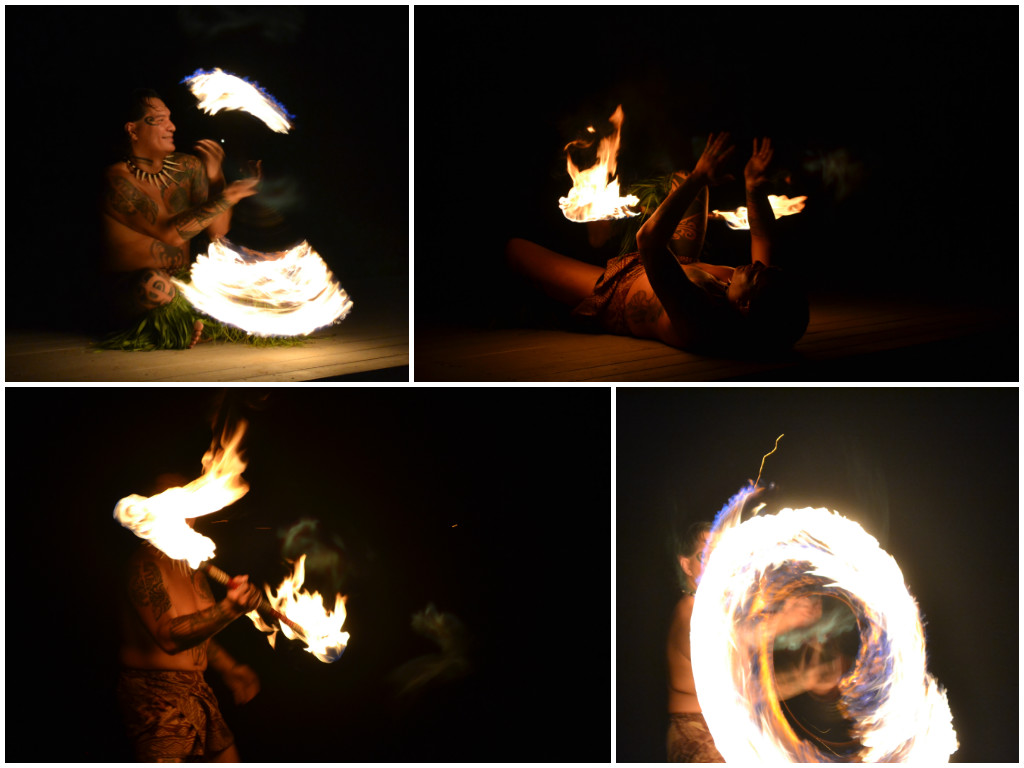 The Food:
At the Feast at Lele, the food corresponds with the dances. So, for example, when you're watching the Hawaiian Hula, you are eating food from Hawaii.
To start, we were served some traditional polynesian staples, including banana, taro, and sweet potato chips with a tropical ginger and Ogo seaweed salsa. And boy was it tasty! Some flavors I've never had before.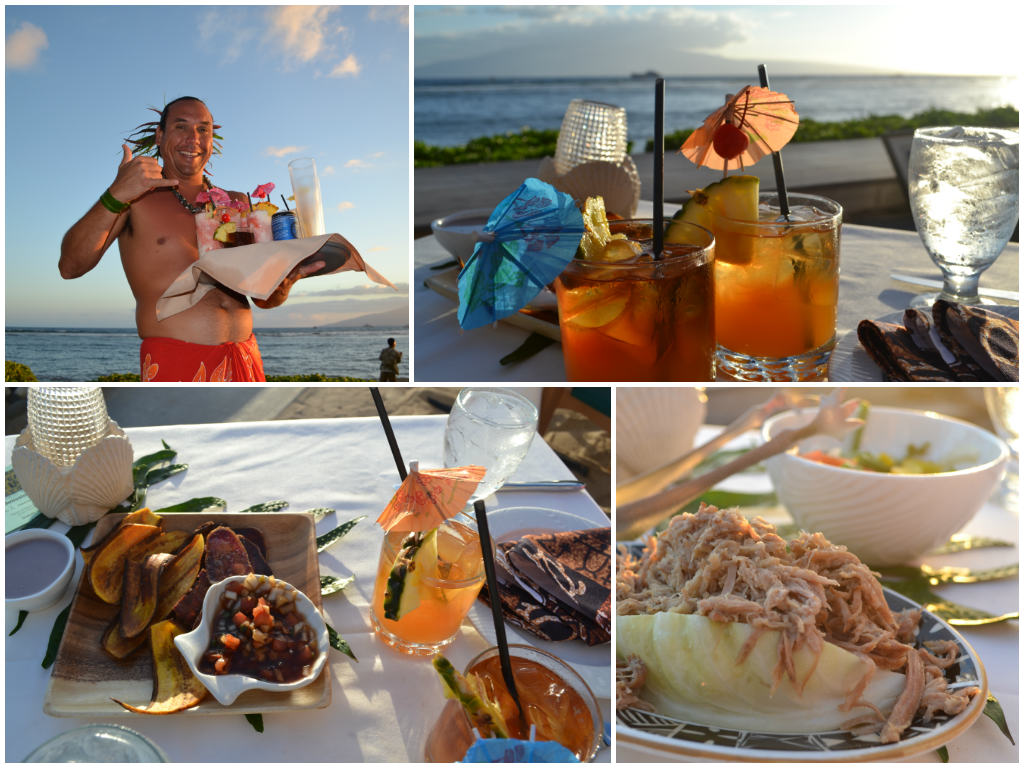 For our first course, the Hawaiian course, we were presented with imu roasted Kalua pig, pohole ferns and heart of palm salad, and fresh island fish with mango sauce and poi.
The second course consisted of yummy treats from New Zealand, including sea bean duck salad with Poha berry dressing, Maori fishcake with mussels, salmon, and scallops. The Pulehu beef was rather tasty as well.
For our third course, Tahiti was brought to our plates. Feta – steamed Chicken and taro leaf in coconut milk, poisson cru and scallops on the shell. The husband thoroughly enjoyed those scallops, and I even tried one or two!
From Samoa, we enjoyed grilled fish in banana leaf, breadfruit with taro leaf and coconut cream, and shrimp and avocado with lillikoi. And finally dessert, in which we got a gorgeous spread of caramel macadamia nut tarts topped with haupia, Hawaiian chocolate truffles, and tropical fruits.
If you want a more romantic, intimate evening, I suggest booking tickets to the Feast at Lele.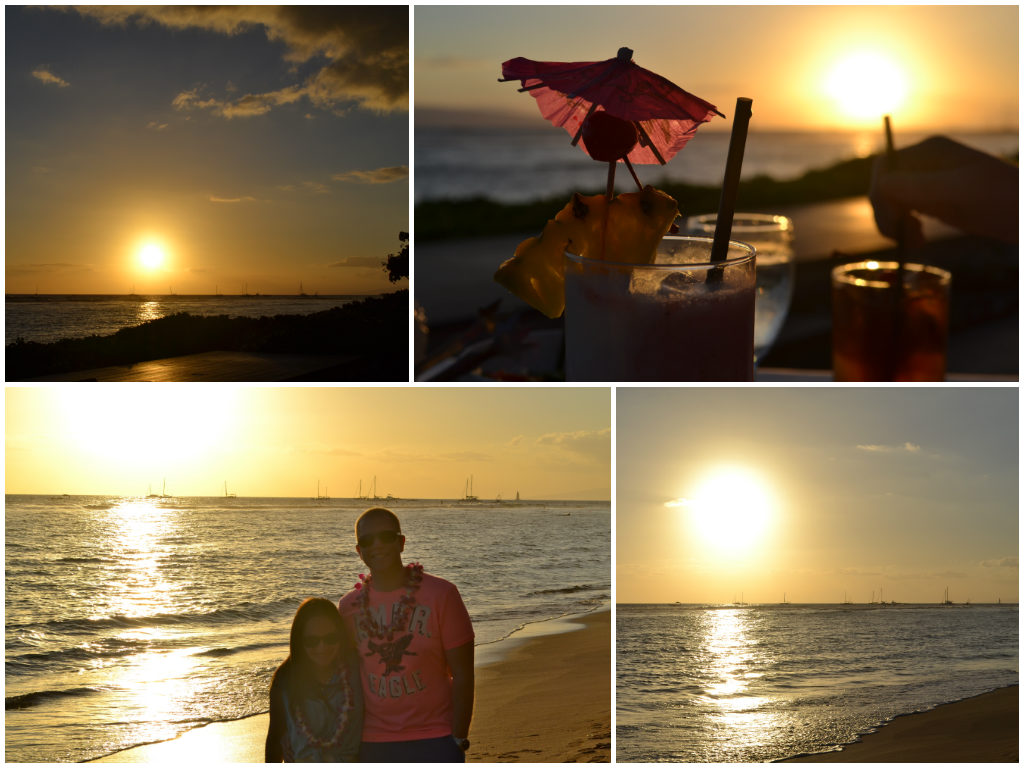 Have you ever attended a luau before?
Did you enjoy it?!?!
>> For other restaurant recommendations, check out: