My husband loves rum.  LOVES RUM, like he can't get enough of it.  I, on the other hand, am not it's best friend.  Let's just say we've experienced too many college nights together.

And instead of showing you some incriminating pictures of myself, I'll start with a photo of some of the different types of rum we saw on our tour.
However, when I was given the choice to wait at the airport for 5+ hours or take a free tour of the Bacardi Rum Factory in Puerto Rico, you know what this girl picked.  That's right- off to the rum factory it was.  With my parents.  And my sister. And some others we met along the way.  This was sure to get silly.   And that it did. (But not sillier than the butts and booze experience at Senor Frogs…)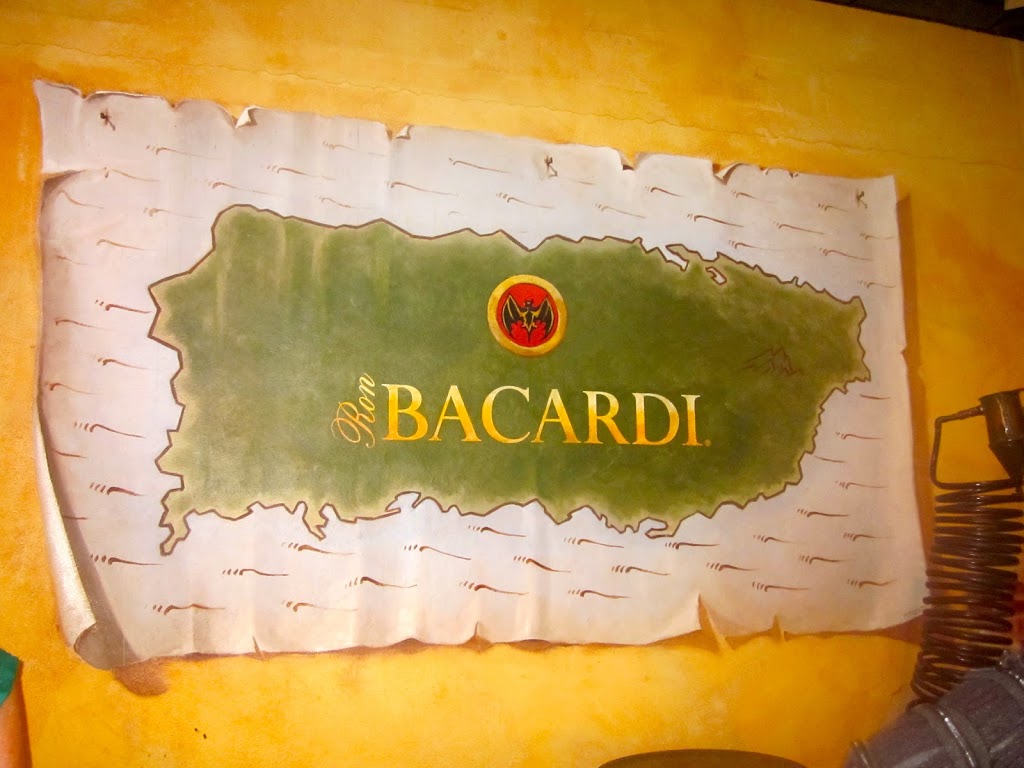 Conducting tours since 1962, they have really fine-tuned it to make those like me, who aren't the biggest fans of rum, to have an enjoyable experience.  50 years of showing visitors their home?  That's pretty impressive.
So what's with the bat, Bacardi's iconic logo?  We learned that the inspiration for this interesting blood sucking logo comes from the fact that the first distillery had fruit bats lurching around the structures rafters.  This was actually located in Cuba, the story which originally started in 1862.
During the tour we learned about the history behind Bacardi, and learned about the process of making this rum as good as it is.  I learned as much about rum that I think I could have: Two types of fermentation.  Best types of rum for sipping vs. mixing.  What Bacardi does with the byproducts of rum production.  More, but there was no way I could remember after the free samples we were given.
All of the secrets are not given away (bummer!), including the process for fermentation, distillation, aging, and blending.  Guess I can't go home and attempt to ferment my own products.
The Bacardi Bartender showed us how to make three famous drinks (all Bacardi originials): the Cuba Libre (also more commonly known as Rum and Coke), the daiquiri, and the mojito.  No samples here unfortunately 🙁
However, two free samples of Bacardi cocktails at the end made the tour worth while.  Definitely helped ease the fact that our weeklong cruise of food and fun was over. Over.  And before I knew it, we were at the airport boarding the plane headed for NYC.
Are you a rum lover?