I consider myself really (really) lucky that I have basically been all over the Caribbean with my family via cruise ship.  We've taken trips with a bunch of other families (we added 17 passengers to the ship!), a trip with one other family, and the rest were good old fashioned family time (just us).
Actually, our very first cruise as a family occurred roughly in 1994, when I was just 7(ish) years old.  I remember having the time of my life in the "kids club", not really thinking there was anything else going on in other parts of the ship, let alone, the rest of the world.  Indefinite amounts of ice cream.  Splashing around in the pool.  Conquering my fear of the oh-so-dreaded water slide.  Oh to be 7 again.  Not a worry in the world.
On these cruises we've taken tours of the islands with amazing vista points, found and held starfish in the ocean waters (which was a HUGE deal back then to my sister and I), fallen off more banana boats than we can remember, and seen our fair share of colorful fish while blowing excess water out of our snorkels.
DON'T LAUGH.  CIRCA 2005… and yes, I'm the only one not looking at the camera.  Figures.
swimming with manta rays back in 2005 – not the most flattering picture (of course my eyes are closed), but it's the only one we got! this was totally prior to underwater cameras being the norm and not so super expensive
And then in May 2011, we set sail from Puerto Rico, our larger than life boat (I'm serious, our ship was 893 feet long) headed south.
To St. Thomas.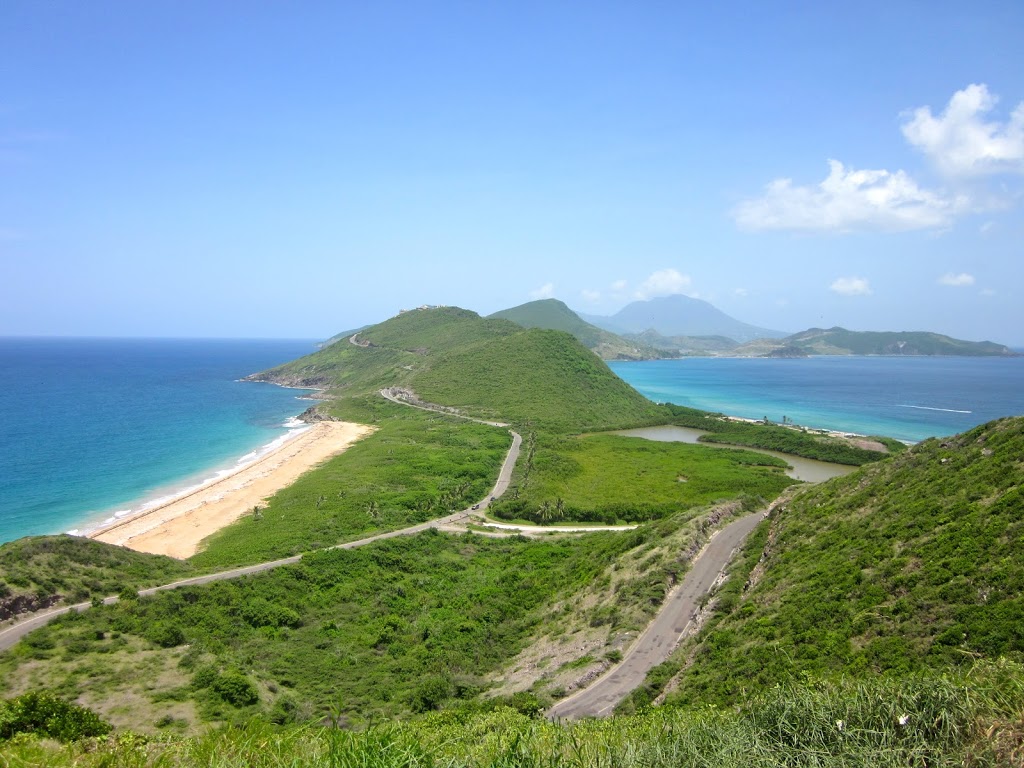 And back to Puerto Rico.
With just one "Fun Day" at sea on our 8 day cruise (the main reason why we decided upon this option), we were rather exhausted when we arrived back on land in PR.  6 islands in 7/8 days surely didn't waste any time!  And I would so much rather be on one of the islands as opposed to the ship.  (More on that later.)
More to come soon!
Highlights of each island, as well as a detailed description of our ship, the Carnival Victory, and how we spent our one day at sea.  Oh yea, and the free rum on the Bacardi Tour was better than a whole day waiting around at the airport.