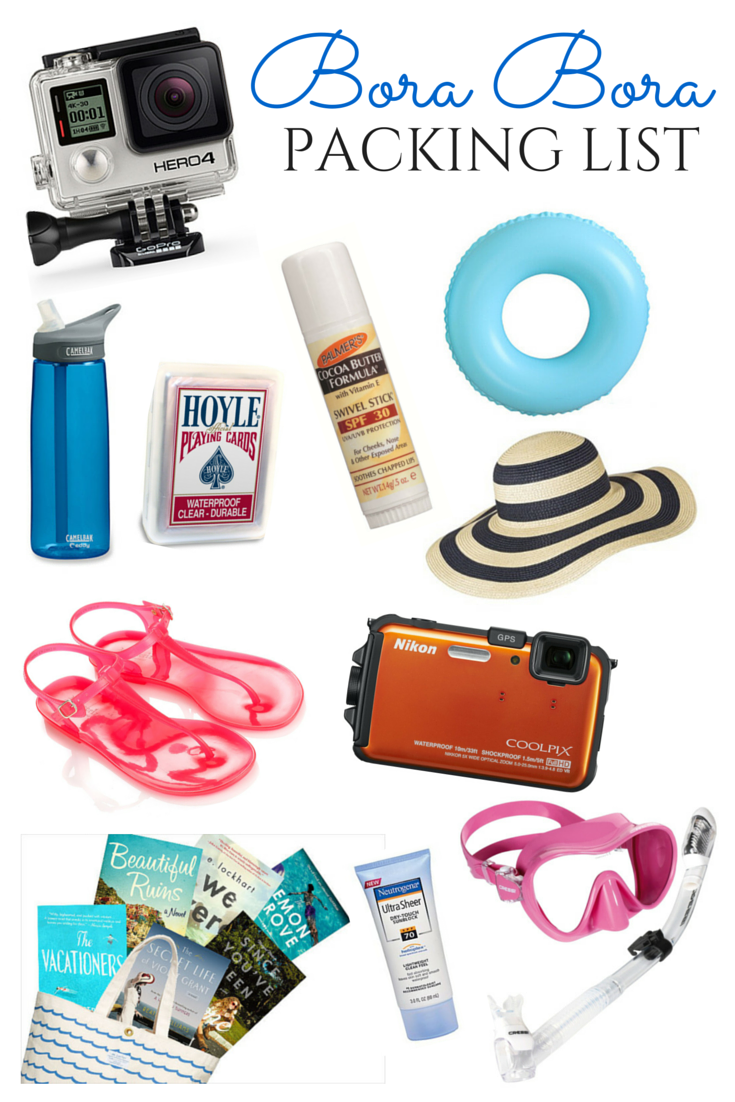 It's no wonder tons of people dream about visiting Tahiti. It's quite obvious – Bora Bora is just plain amazing. The weather is spectacular year round, over water bungalows are the norm, and who doesn't just gasp at a private plunge pool? The islands are so high on everyone's bucket list, and for good reason. While you should bring the normal stuff necessary for any tropical vacation, there are also some things to bring to Bora Bora that you may not have thought of! Find the packing list for Bora Bora below!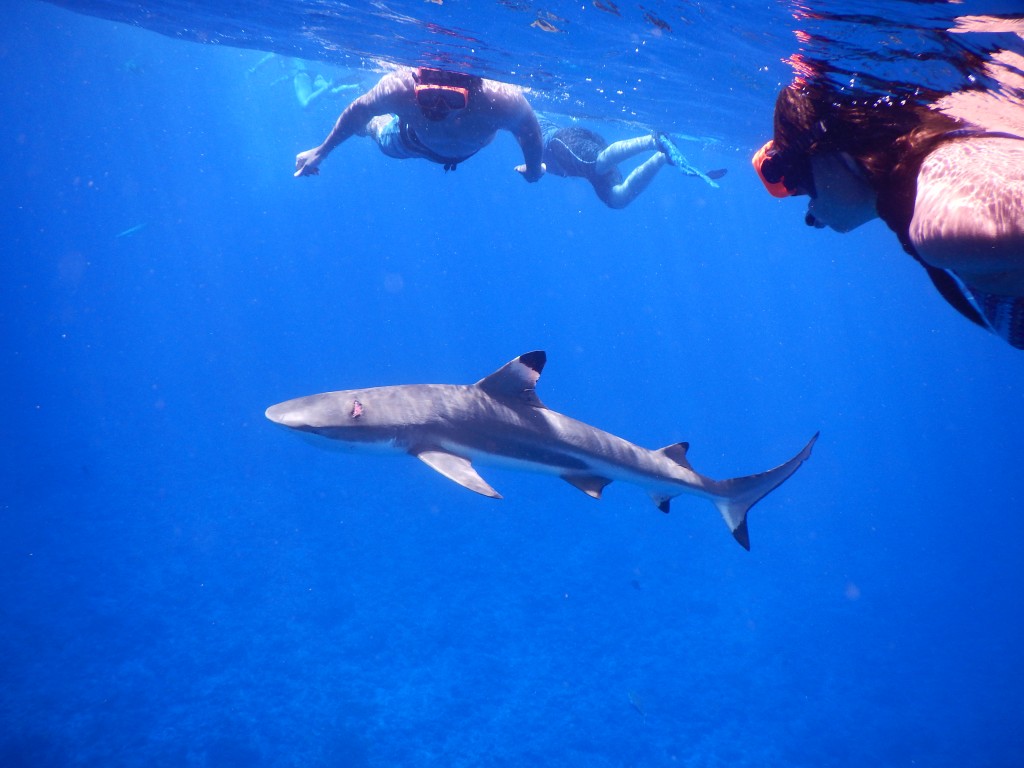 And sure, it's expensive $$$. But you must be here because you've booked a trip (!!!) or are in the process of booking (yay!) / Find out how to make the trip to Bora Bora a little more attainable here. /
The mere fact that the islands are smack dab in the middle of the Pacific Ocean, thousands of miles from other extensive land, make this destination seem super out of reach for many. With that being said, I highly urge you to forget about real life at the moment (bills and all), dish out your hard-earned dollars, and plan the trip. Need some inspiration? I've got some for you. 😉
What to Pack for a Trip to Bora Bora + Moorea
(besides clothes and bathing suits, obviously)
Deodorant is a good idea, too. 😉
---
It's pretty obvious, Bora Bora and the islands are sunny. The sun shines year round, and being so close to the equator, means you'll need extra protection. My favorite? Neutrogena. Roll on sticks are a good idea too. As are chapsticks with SPF! I can't live without this one. Ask my husband. Throw in some aloe vera to calm your burning skin, after the fact.
Hot Tip: Fill up with water at the gym. I use this one everyday, even when I'm not on vacation. Costs way less than those $10 throwaway water bottles you'll find in Bora Bora – true story. (Find more money-saving tips here.)
+ Bug Spray – and lot's of it!
Get one with a lot of DEET, like this one.
You definitely need to add at least one in your packing list for Bora Bora. And yes, girls, you do look super cute in them. Don't let any man (or the mirror!) tell you otherwise. Own it! I'm totally digging this striped one and this pineapple one right now.
Floats are great for hanging out in the water near your bungalow. Plus, they're super cheap fun.
Be sure to keep them in their wrappings until you are absolutely ready to blow them up, preferably once you're settled in to your over-water bungalow. Those things are impossible to squeeze back into their original (non-blown up) size. I personally prefer this mattress shaped one and these bring colored rings.
I can't resist this donut shaped one. The key is to buy one or two super cheapy ones, since you'll most likely be leaving them in Bora Bora.
+ Small First Aid Kit
Tylenol, Motrin, Antacid, Dramamine, a few band-aids, and Neosporin are all a good idea. These are all super costly on the islands (even more so at the fancy resorts), and can be somewhat difficult to find in town.
Let's face it. They don't have to look super geeky. I approve these and these. I would even wear these on a regular basis, out of the water. For those areas of the beach and in water that have coral on the sea floor, its a good idea to protect your feet. Plus, it would be an absolute horror to accidentally step on a sting ray bare foot. (ahh!)
An absolute must in Bora Bora. Many resorts and tour companies offer a mask and snorkel free of charge, but if don't like the idea of mouthing a plastic tube that's been slobered with everyone's salvia, bring your own. This one is great for free diving, something I'm trying to learn how to do.
+ Sarong
Sarong's are great. Not only are they super versatile, but getting them wrinkled takes serious time.
You're in one of the best places in the world for snorkeling. Don't even think about not capturing some of that ocean life on camera! See the photo of that shark above? It was taken with this Nikon Coolpix, pretty incredible if you ask me (fully non-edited). A Go Pro is even better for video. And it's a good idea to get a little floatie (like this) for both cameras.
+ Hair Detangular
With so much snorkeling, you're bound to need this. I put my hair into a braid whenever I'm using my mask and snorkel, but my hair is still a hot mess after the fact. This one's sure to do the trick.
+ Mini Picnic Kit
Bring along a small knife (for cutting fresh fruit in your room – my favorite- this purple swiss army knife, and even better, it's TSA approved), a small collapsable cooler (for food bought in town = much cheaper then resort food), and some vino!
The islands are pretty dark at night. Better to be safe than sorry!
People don't call Bora Bora bora-boring for nothing. There really isn't too much to do at night. After dinner, you'll be glad you have a deck of waterproof cards (you never know!), an iPad mini with a few movies, and a book or two (a few of my favorites here, here, and here) for hanging out in your room or balcony. Who ever loses has to jump into the water, clothing optional, right? Colored pencils and an adult coloring book can also help pass the time.
You'll want to look for those with the two round pegs, or make it easy and get an all-in-one power adapter.
If you're traveling to Bora Bora during their summer months (November – Feb, approximately), you may need a rain jacket (this one's pretty stylish or click here for some laughs) as it can sprinkle a bit every now and then. Don't fret, you'll still have a fantastic time.
Now, if you haven't already, buy your plane ticket and start packing!
Disclaimer: Some of the above links are affiliate links. At no extra cost to you, I will earn a small percentage which will help offset the costs of my travels and this site! Thanks for your support! 🙂