Headed to this part of the world and looking for the best Morocco itinerary? Read on for tons of itinerary inspiration, and how to create your perfect personalized Morocco itinerary, whether you're spending 5 days in Morocco or 2 weeks!
In spite of its compact size and proximity to the European mainland (even people who aren't "travelers" vacation here, and frequently) Morocco can be intimidating. It's home to countless amazing destinations, after all, and in spite of how mainstream it is, it's still a developing country.
You don't want to arrive to Morocco unprepared, for a whole host of reasons. With that being said, it's best to plan out your Morocco itinerary ahead of time!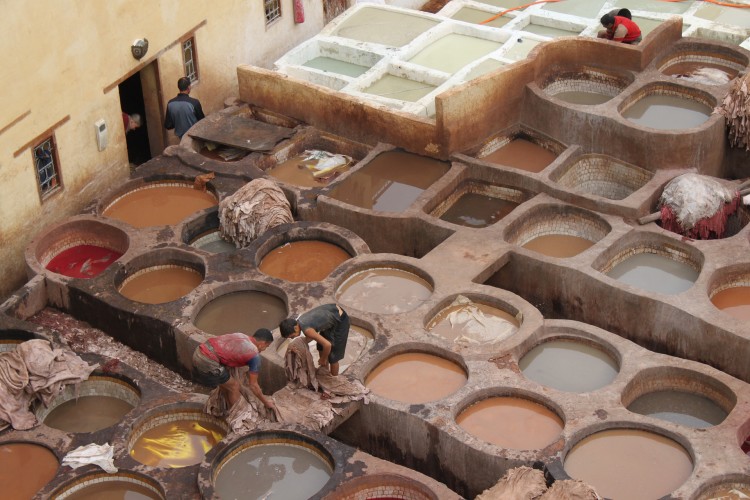 That's the sort-of bad news. The good news? I'm here to de-mystify Morocco for you, and to simplifying the process of creating a Morocco itinerary that's just right for you.
An Ideal (But Generic) Morocco Itinerary
I recommend readers of my blog to spend 10 days in Morocco, which I structure as follows. After arriving in Casablanca (and, optionally, visiting the Hassan II Mosque) get a train to Marrakech, where you'll spend two nights. Take a bus to coastal Essaouira (and, optionally, head further south to the surf town of Agadir) before bussing it back to Marrakech two days later.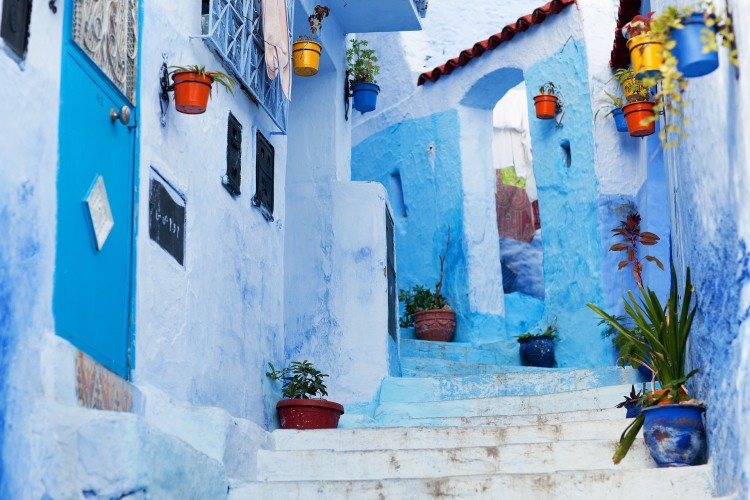 The next morning you'll begin your three-day tour into the Sahara desert, which takes you over the Atlas Mountains and town the town of Merzouga, where you'll begin your camel trek into the dunes. Continue from there through the country's Central Valley to Fès, which will be your jumping-off point for the "blue city" of Chefchaouen. Finally, head back to Casablanca to catch your flight home (or somewhere else).
Here's that Morocco itinerary in a nutshell:
Day 1: Casablanca
Day 2: Marrakech
Day 3: Marrakech/Essaouira
Day 4: Marrakech
Day 5: Sahara desert
Day 6: Sahara desert
Day 7: Sahara desert
Day 8: Fès
Day 9: Chefchaouen
Day 10: Casablanca
How to Personalize Your Morocco Itinerary
Morocco itinerary inspiration: If architecture is your priority
Marrakech offers incredible architecture not only within its city center (Djema al-Fnaa Square and the Marrakech Souks, to name just a couple of places), but also in the fabulous Majorelle Garden, which sits just outside. Likewise, architecture buffs might want to prioritize historical Essaouira over surf-town Agadir, and consider transferring their three desert days to Fès, if only to discover the city's interesting Jewish heritage.
Morocco itinerary inspiration: If you want to surf
Of course, if you are a surfer, Agadir is by far the best place in Morocco, though you can catch some waves in Essaouira as well. Modify my generic Morocco itinerary to skew more toward a surf trip by doubling your time on the coast from two to four days (or tripling it to six!), and skipping either the desert or Chefchaouen.
Morocco itinerary inspiration: If the desert is your happy place
Most travelers take three-day desert tours, which means one day traveling from Marrakech over the mountains, one night camping in the desert and a third day driving onward to Fès or back to Marrakech. Continuing booking a four- or five-day desert tour not only to enjoy desert scenery for longer, but to get to know the kind and fascinating Berber people who live there. Check out my article about how to choose a Morocco desert tour for more info.
Morocco itinerary inspiration: If you're looking for something different
The "blue city" of Chefchaouen is probably the most Instagrammable destination in Morocco (and, to be sure, it's plenty strange), but there's plenty of other abnormality to be had here. You'll find the "Tree Goats of Morocco" in Tamri, near Agadir, though the "weirdest" thing about them might be the ethics involved in keeping them photo-perfect at all time. The desert kasbah of Ouarzazate seems rather normal until you realize just how many moneys have been filmed here!
When to Go to Morocco, How to Get Around, and How Much It Costs
Morocco is more or less a 365-day destination, though certain months are more ideal than others. Because summers can be scorching (especially in the desert) and winters colder than you might expect (also in the desert, largely), "shoulder" months like April and October are great times to enjoy comfortable, crowd-free trips to Morocco.
Getting around in Morocco leaves something to be desired, but is improving. While it's anybody's guess when the French-built trains based on TGV technology will become fully operational, trains between cities like Casablanca remain fast and modern by African standards. Beyond this, Supratours buses exist nationwide and with convenient schedules; if all else fails, hire a private grand-taxi (or share a collective petit-taxi) for more on-demand Morocco transport.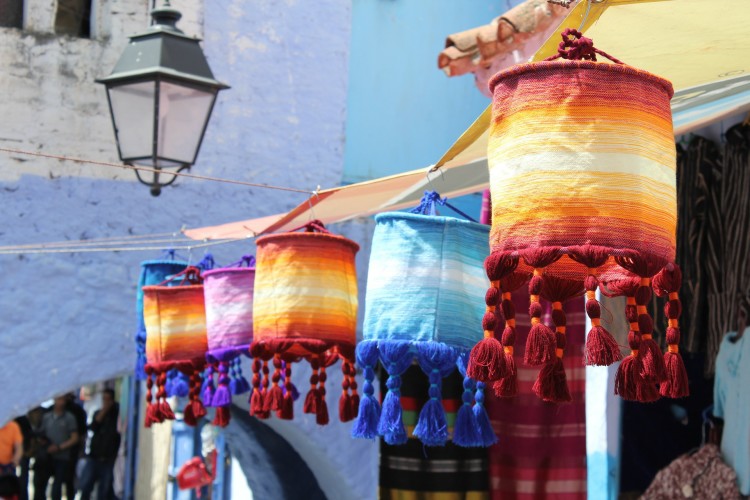 Morocco is more or less a budget destination—and at any budget. Which is to say that while backpackers can easily traveler here for between 25-50 USD per person per day, luxury is also attainable at low rates. It's uncommon to spend much more than $100 per night on fancy riads (historical homes converted into hotels) in Marrakech, Essaouira and Fès; they're even cheaper in smaller Morocco cities. Delicious Moroccan food (rich couscous dishes and sickly-sweet mint tea) is also cheap.
The Bottom Line
Whether you prefer to start with a generic Morocco itinerary and "wing it" once you land, or tailor your trip to your unique interests before you get there, being strategic is key to enjoying your Morocco trip. Morocco offers particularly rewarding options for lovers of history, nature and the quirky, but is diverse enough to suit most any travel interest.
Robert Schrader is a writer, photographer and creator of the award-winning travel blog Leave Your Daily Hell. Apart from Morocco, he's visited nearly 100 countries, and documents his journeys on Facebook and Instagram in addition to his website.