After the success of a recent guest post on my site by AfterGlobe (it gets viewed dozens of times a week), 10 Must Eat Places on Maui, I have decided to compile a Part 2! And plus, I obviously discovered a bunch more yummy places to stuff my face share while exploring Maui in July. #fattieandnotashamedtosayit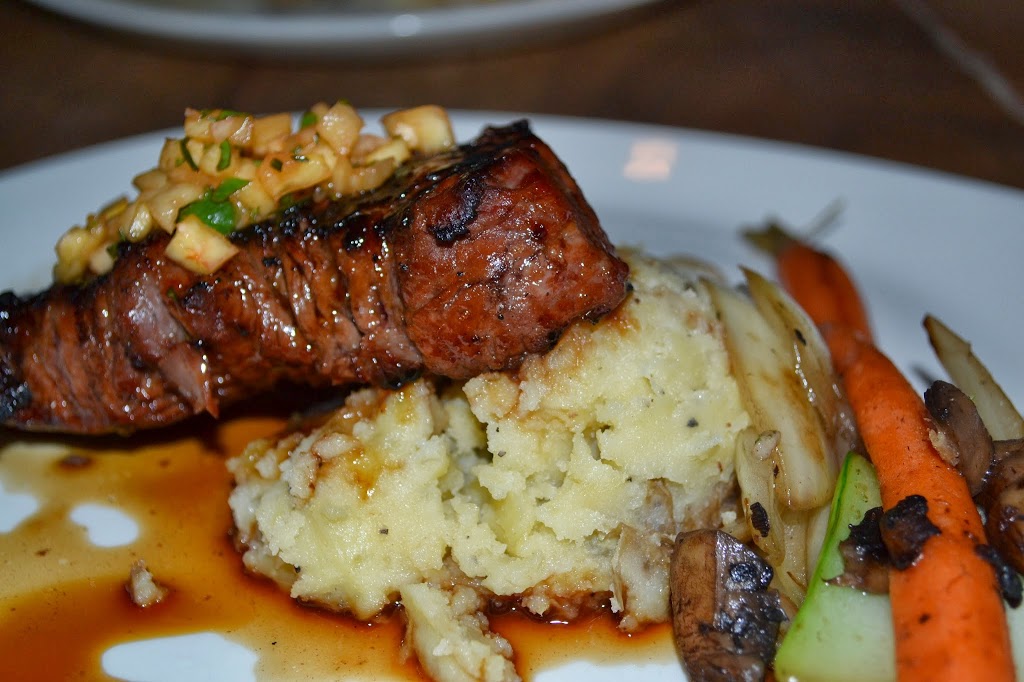 The food we discovered on this gorgeous Hawaiian island was a delicious blend of hearty, flavorful meals with lots of seafood and pork. Restaurants ranged from road-side fruit stands to expensive fine dining. Don't blame me if you purchase a ticket to Hawaii and have a grumbling stomach before finishing! Enjoy 🙂
Maui Must Eat #1: Feast At Lele
It's impossible to head all the way to Hawaii without partaking in a traditional Hawaiian luau. We chose the Feast at Lele due the more personalized experience, with table service and no long buffet lines to wait on. The drinks were overflowing, the view was phenomenal, and those male dancers, they were pretty easy on the eyes as well 😉 Rather pricey, but definitely worth it in my opinion.
Find more information here if you can't decide between the Feast at Lele vs The Old Lahaina Luau.
Maui Must Eat #2: Maui Tacos
My husband forgot his button downs at home (surprise surprise), so we ventured to the mall one night after a full day out exploring the island. Too hungry to wait until we got closer to our resort, we ate at the food court. Yup, the food court. I'm pretty easy to please. And when we stumbled upon Maui Tacos, I was glad he forgot those shirts at home after all. *Photo provided by Maui Tacos.
Maui Must Eat #3: Leilani's at the Beach
A beautiful location, ask for a table overlooking the beach. For the absolute best views, make your reservation a little before sunset. You'll be able to watch the sun descend below the ocean while eating your meat and fish. Don't leave without ordering some Hula Pie, my absolute favorite thing in all of Hawaii (besides the Kalua Pork!)
Maui Must Eat #4: Lahaina Grill
A special restaurant for a special occasion (pretty pricey). Located in Lahaina (well, duh, obviously, you could have told me that :p), it's a fun way to spend an evening. The views from the edge of town are just gorgeous, and we enjoyed watching the sunset before heading over to dinner. Reservations are a must here. My husband said the fish was extremely fresh and delicious. They even took a picture to send to us and gave us a congratulatory card signed by the staff!
Maui Must Eat #5: Kula Lodge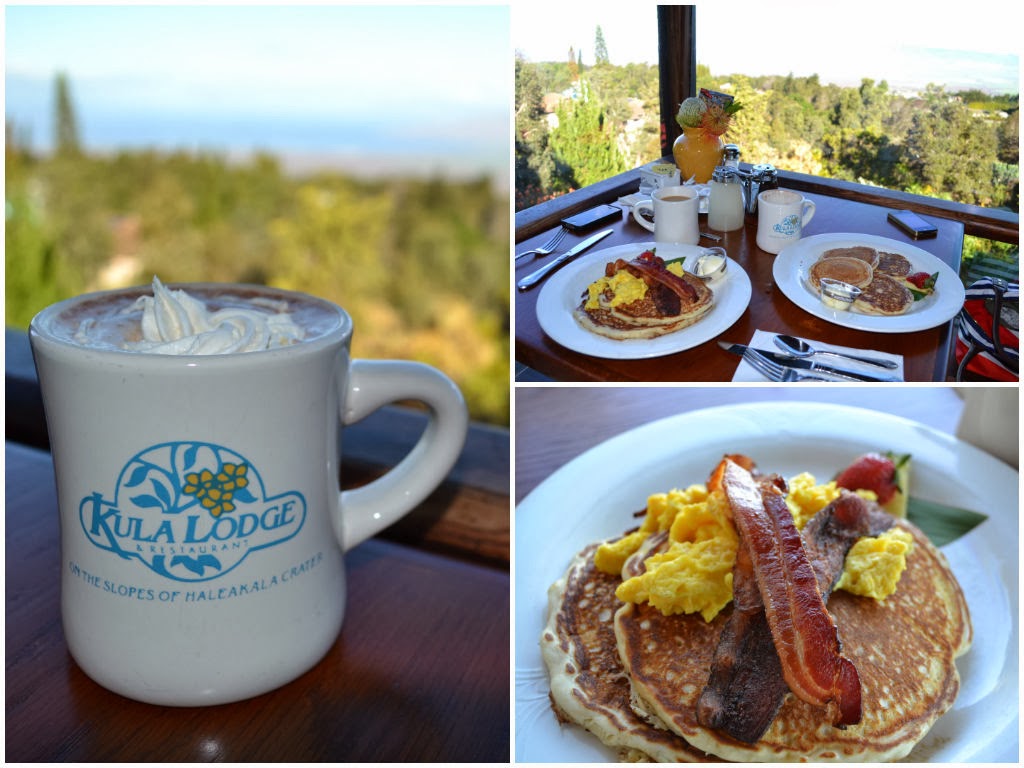 After waking up at 3am to watch the sunrise at Haleakala, you will definitely need a pick me up before driving back to your hotel to rest. Kula Lodge, located in the slopes of the Haleakala Crater, provides just that. An informal, quiet, reasonably-priced place for breakfast with phenomenal views of the island due it's high elevation. Read some negative reviews on TripAdvisor, but decided to go here anyways, and I enjoyed. It may have been because I was half sleeping; however, the view and large, fluffy pancakes alone made it worth it.
Maui Must Eat #6: Teddy's Bigger Burgers
This isn't your traditional burger place. Giant portions, creative burgers, sinful cheese fries are just the very tip of the iceberg. If you're looking for a one-of-a-kind dining experience in Maui, skip Teddy's Big Burgers. But if delicious fast-food burgers are your thing, you've come to the right place! Try the Cajun Burger- my absolute favorite! Hoping this chain makes it's way to the mainland soon! *Photo provided by Teddy's Bigger Burgers – I devoured mine too fast to take a picture!
Maui Must Eat #7: Island Style Tacos: BBQ place on the road to Hana
I had originally planned for us to venture off to some other place (totally forgot the name!) for lunch along the
Road to Hana
, but we got hungry earlier than expected. And I'm so glad we did! The Kalua Pork tacos were my favorite, and the husband said the fish tacos exceeded his expectations. Definitely a great stop! Plus, it's easy to find and you'll able to view (and buy if you want) the gorgeous handmade bowls and other items made out of fresh palm leaves. Located in the NaHiku Marketplace.
Maui Must Eat #8: Aunty Sandy's
Not your average road-side fruit stand, this offers so much more. Kalua pig, freshly baked banana bread, and most probably the largest shave ice you'll find on the island. A small little gem on the Keane Peninsula while on the Road to Hana. However, there are no signs from the main road, so put it in your GPS beforehand.
Maui Must Eat #9: Mama's Fish House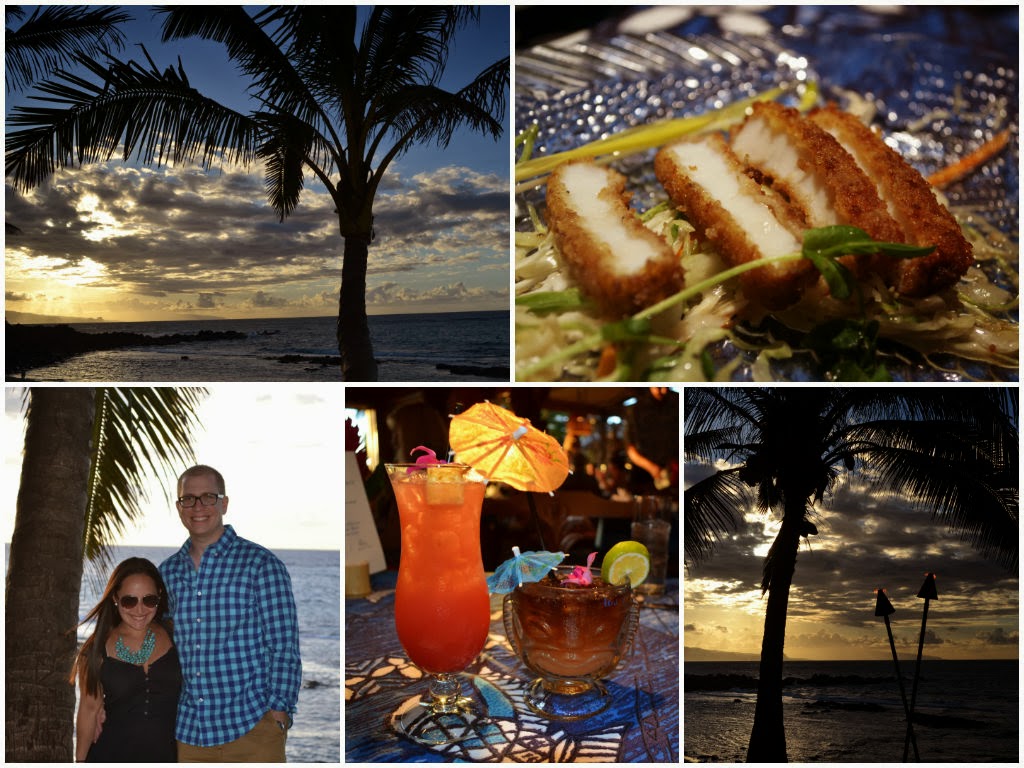 Yea, yea, yea. I know this place is listed on the original
10 Must Eat Places on Maui
, but I can't stress enough how gorgeous this location is. Come here for lunch or dinner with amazing views during both. Drinks were super yummy, as was the calamari- like no other I've had before! One of the most expensive places on the island, but for good reason. Come early and take some shots outside the restaurant.
Maui Must Eat #10: Gazebo Restaurant Maui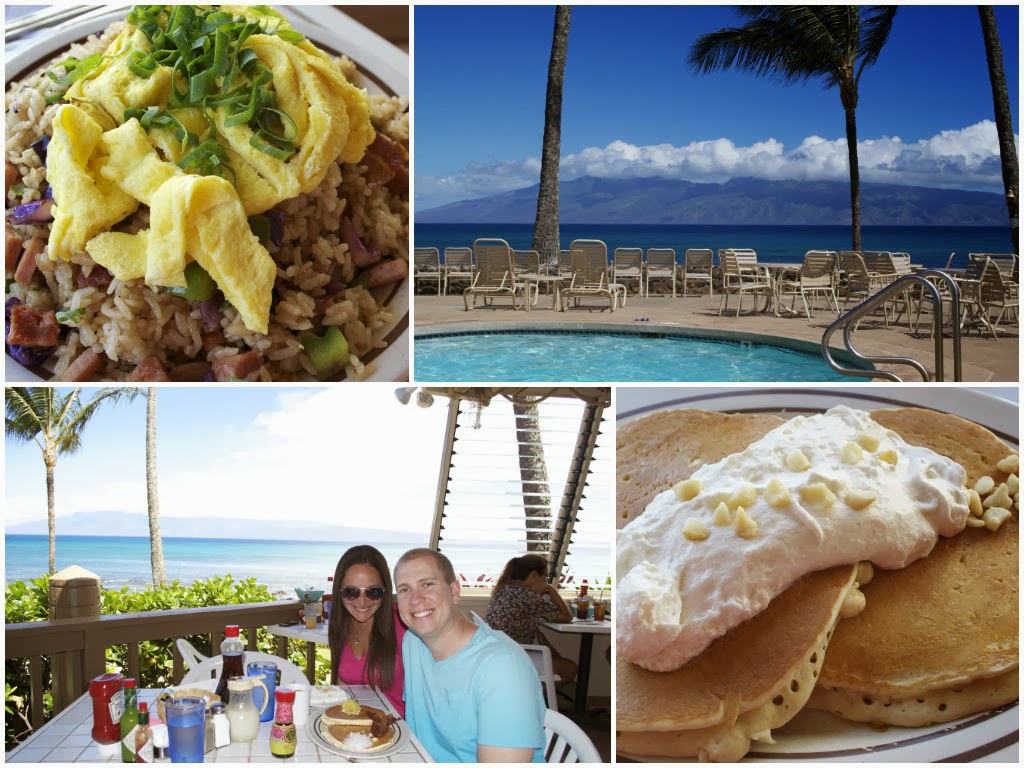 Quite possibly my favorite hidden gem in all of Maui. My sister-in-law recommended this place to us, and for good reason! I had no idea the line would be super, super, super long, but it was well worth the wait. *Do not come here hungover or starving- the line moves rather fast though. Make sure to order the white chocolate macadamia nut pancakes, and a large fried rice – two things they are known for. The portions are HUGE, and the fried rice alone feeds four people (we finished ours at the airport before heading to Kauai). Located at the Napili Shores hotel, the views from both the poolside area and the seating area were breathtaking. Come here for breakfast or lunch, as they are only open until 3pm I believe.
Told you you'd be hungry
😛
Check out my other posts in
Hawaii
!