Floating in the Dead Sea, waters with the highest salinity in the world, is something you've just go to experience to believe. It is a magical experience, albeit possibly pretty painful at times, something no one will easily forget.
I had the opportunity to get my floating on during
my trip to Israel with Birthright
a few years ago.  Not only am I longing to go back (tomorrow), but it is an experience that will stay with me for the rest of my life.
The Dead Sea is one of those remarkable places on Earth that is indescribable.  There are just no words for it.  Stunning, captivating, tranquil… they just don't do it.  No words.  For reals this time.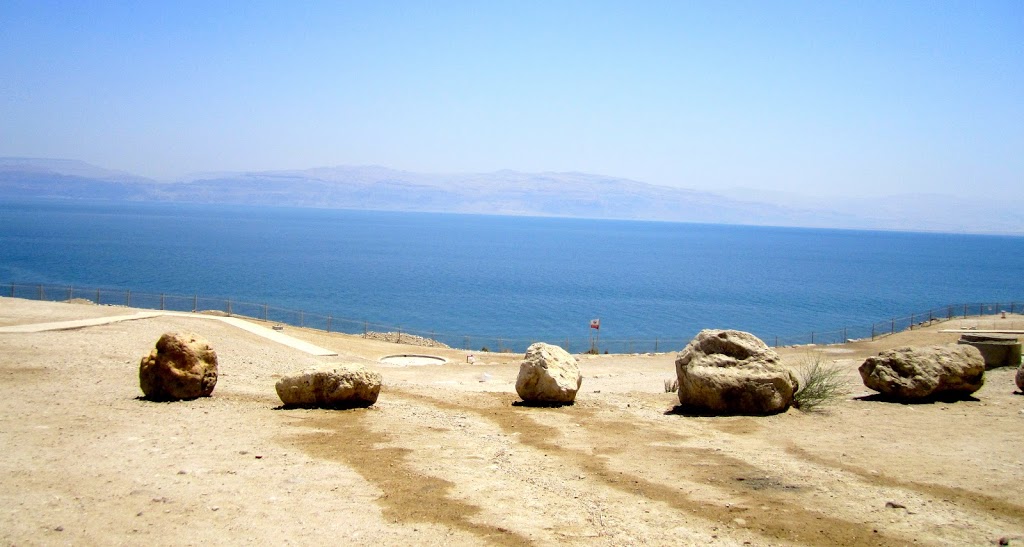 Let's decompose it's name, shall we? 
DEAD: It is one of the world's saltiest bodies of water, with a saline level of approximately 34%. All of this salt makes it impossible for animals to flourish, hence the name Dead Sea. You won't be finding any fish or other aquatic plants here.
SEA: This body of water is no ocean, but actually a lake, which borders Jordan to the east and Israel to the west. It is 1,388 feet (423 meters) below sea level, making it Earth's lowest elevation on land.
At least half of the name is correct.

Everyone knows that the Dead Sea is salty, and that you float in it.  But it really is one of those experiences you need to have to really understand the whole thing.  When you're laying on your back with your feet in the air and you're head halfway in the water, you'll see what I mean.
After my
tragic experience falling off my donkey
in the middle of the Negev Desert just a day prior, and then
hiking up Masada
on a bruised leg, I wasn't entirely sure that bathing my half-broken body in the saltiness of the Dead Sea was a good idea.  My new friends, and even group leader said I should proceed with caution, since the bruises and cuts were sure to sting and burn.
After some minor contemplation and sizing up my bruised leg for the 30th time, I eagerly and nervously made my way into the waters.
I was pleasantly surprised.  I was expecting my legs to sting and burn and hurt like hell, but the saltiness of the water just glided over my body like there was nothing there.  I lifted my legs, attempting to float, and being so buoyant, they instantly rose themselves.  It was actually quite difficult to bring them back down to the lake's floor. Your hands naturally float as well, as does your head, which does not sink farther than your ears.
My husband threw me a newspaper, and I laid there in the middle of the Dead Sea in complete peace with myself and the surrounding waters.  I could have fallen asleep right then and there.
Getting out was another story.  That's the thing, people only tell you how to get yourself into the water and what to do once you are successfully floating, but not how to get out without unfortunately splashing water into your eyes/face.  One member of our group accidentally dunked his head, and he was running to the showers that instant.
Also, being so incredibly buoyant, it's actually hard not to float.  Meaning that it is more difficult to keep your legs under water and stand vertical, which makes it even that harder to get out of the water.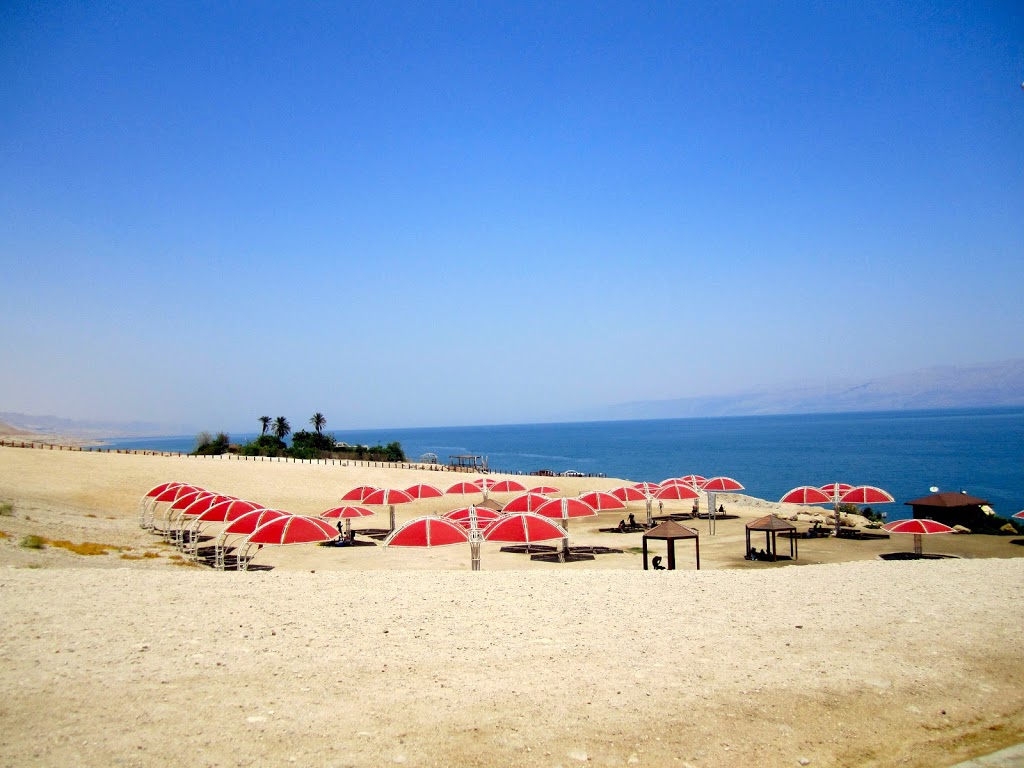 Some tips for having a pleasant Dead Sea experience:
– don't even think about shaving that day or day prior to floating in the water.  The water is so salty that eventually you're entire body will be in pain.
– wear some sort of protection on your feet.  The seafloor is covered with super-sharp salt crystals, and even if your feet don't touch the bottom of the lake, you'll want some sandals once you're out, since the beaches are covered in salt, not sand.
– DO NOT, I repeat, DO NOT put your head under water.  You will literally burn your eyes out.  Don't believe me?  Don't try it.  I wouldn't wish that upon my worst enemy.- if you do get some water in your eyes (OUCH!), get out of the water immediately (but very carefully), and get your body under fresh water from the showers.  It'll take some time, but will eventually feel better.
As mentioned before, swimming floating in the Dead Sea is such an unusual experience that it is very hard to accurately describe.  You really need to get used to your body in the waters, and something you cannot experience anywhere else in the world.
Have you ever floated in the Dead Sea?
Would you do it again?