It was 3am when we were awoken by our guides. Not having much sleep in our "sleeping bags" in our bedouin tent (1-2 hours at the most), we all rolled out of "bed". It was our own fault for partying too hard the night before. Guess this was just part of the
bedouin experience
.
We were given crackers and tea for breakfast.  Anything more at that hour of the day, and I don't think my stomach would have been able to take it.  I was actually still pretty full from our authentic bedouin dinner the night before, which was delicious to say the least.  We piled into the bus yet again, leaving Jerusalem, this time off to Mount Masada.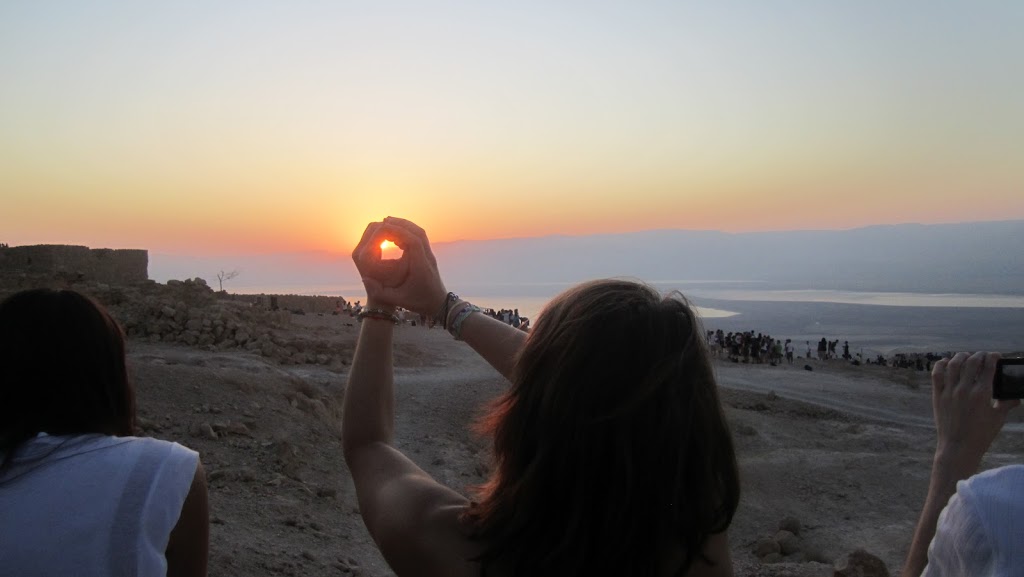 Once we arrived at the foot of the mountain, it was still pitch black out.  The group was half asleep, but ready to make this treacherous ascent to the top of Masada in the abyss of the darkness.
Climbing up the mountain wasn't as difficult as I envisioned, even after my tragic experience on the donkey the day prior.  888 steps later, we were greeted with the most beautiful sunrise overlooking the Dead Sea…
The first glimpse of the bright shining sun was magical.  We stood there in awe.  Not looking at anything else in sight.  It was like the sun had never risen before.
Here comes the sun… (think the Beatles)
I remember it like it was just yesterday.  The entire group stood at the edge of the mountain in awe.  The sun rises each and every day, but today was different.  We were in Israel.  On top of Mount Masada.  In each others' company whom, just a few days prior, were complete strangers.  Things were just different.  Very different.  And I'm more than confident that all my new friends would agree. No one can take that day away from us.

Little by little other groups started appearing in the sunlight, and it was evident we were not alone at the top of the mountain.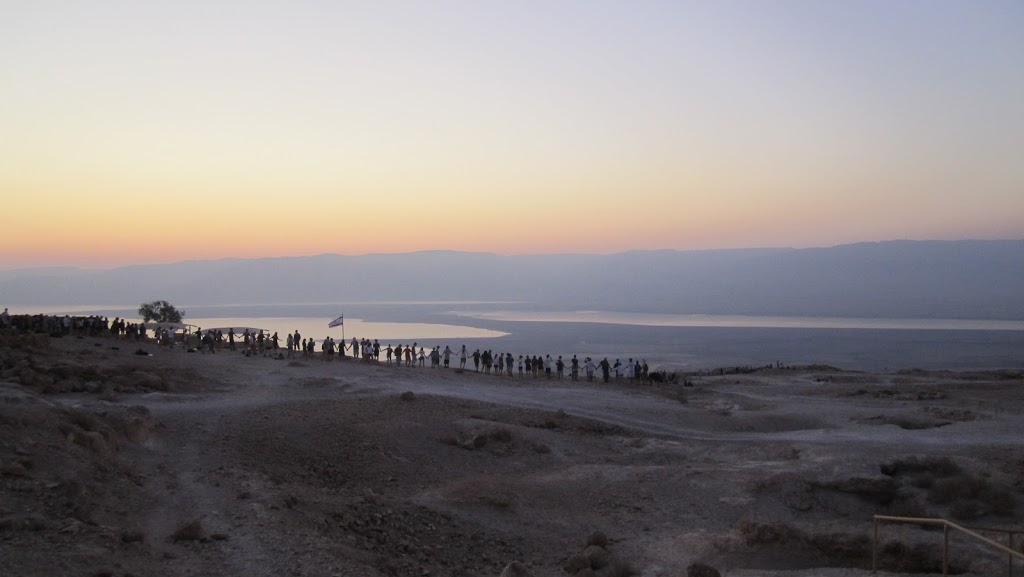 So glad I got to experience this morning with this guy!
Where have you seen the sun rise?
Did you enjoy this post? If so, please consider sharing on Facebook, Twitter, or via Email. Also, I'd love to keep sending you updates about my adventures around the world, so please subscribe to A Passion and A Passport via RSS or by email!