At the end of every year, I feel it's important to look back and not only marvel in what you've accomplished, but how you can better yourself even more in the year to come. I like to set goals and resolutions that I feel I can actually meet and are relatively easily attainable (with some effort of course). Therefore, you won't find any goals like running a marathon or editing out all the sweets in my life. Nutella and chocolate covered cherries, you're here to stay (forever)!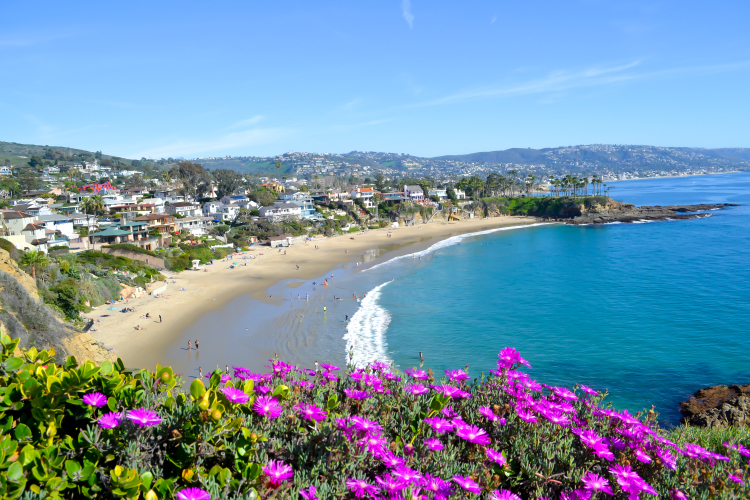 I started writing monthly goals in my roundups every few weeks, and I have to say, they mostly keep me on track both personally and professionally. Find a few of the latest roundups here:
October
,
November
, and
December
.
–
So go on, make a few resolutions for yourself! Make them specific, fun, and attainable!
My 2016 Goals and Resolutions:
Personal:
1) be more present in everyday life: More times than not, I find my head is not 100% dedicated to the current task at hand. Whether it's watching a movie or talking on the phone with my mom, I'm always attempting to cross another task off my never ending to do list. In other words, I've become the ultimate multi-tasker. Yes, I get stuff done, but sometimes I feel like I could get things done even faster if I dedicated all my energy to one specific task at time.
–
2) visit 5 new countries:
Kind of a reach considering I only visited 2 new countries this year in 2015 (
Guatemala
and
Mexico
, I'm looking at you), but I already have a few plans in the books for 2016. Those include a southern Caribbean cruise (which will automatically take me to 2 new countries), and semi-definite plans for a summer in Europe. If I make it to 10 new countries, I'll officially reach #30by30 (30 countries by the time I reach 30 years old); we'll see if that happens… I'll need to do a LOT of running around in Europe.
–
3) visit 3 new states and 3 new national parks:
Funny how I'm aiming for less states than countries, right? California is just SO big and there's SO much I want to discover and uncover nearby, that I don't have desire for a ton of new states at this time. But National Parks? That's a whole different story. Set my goal for 3, but I'd be happy to visit a bunch more (Utah road trip, anyone?!) I did make it to three new states this year (
Washington
,
Arizona
, and
Texas
) and I visited
Mount Rainier
and
Yosemite National Park
!
–
4) explore more of California and San Francisco:
As I mentioned above, there's just SO much I want to see and do in my new home city of SF (I made a
whole long bucket list
a few months back), and I'd love to dedicate a few weekends to crossing more things off. In addition, California has just about everything, and I'd love to make it to Palm Springs/Desert, San Diego, Pinnacles NP, Lake Tahoe (again), San Luis Obispo, and back to Napa this year.
–
5) have an adventure/travel once a month:
I set this same exact goal last year (in my head, not on paper/internet), and I'm excited to say I met this goal! Check out my
2015 year-in-review
to see what I got up to in each month! I'm not aiming for a far-away destination each month, and definitely not even a week-long getaway, just either a short weekend getaway or a road trip within a few hours distance from SF. I'm already scheming big time to make sure I achieve this goal!
–
6) read all the books on this list:
36 books in 12 months may seem a daunting task, but I made sure to include some of the funniest page turners and easy reads. One of my mottos for 2016: less facebooking, more reading.
–
7) convince my sister to finally come visit me: I've lived in SF for almost a year and a half now! Its about time she hops across the country and sees me here! If this is the only thing that gets accomplished this year, I'll be happy with that. (Ali – come, pretty please! xoxo)
–
8) live a less cluttered life: 2016 will be the year of organization for me (let's hope)! My apartment is filled with stuff, stuff, and more stuff, and although it mostly all has a place to go, its frequently out and about around the living room (much to my husbands demise). All the stuff makes me procrastinate and definitely doesn't help keeping my attention on one thing.
–
9) learn Spanish:
Like, for real. It was great fun attempting some Spanish in both
Guatemala
and
Mexico
this past year, but I'd LOVE to be able to hold a real conversation. I unfortunately lost most of what I've learned in high school, and it pains me that I spent 4 years learning without much retention. Thinking about
Rosetta Stone
(any thoughts???), or even better, an immersion class in
Antigua
. Not sure if I have the time for a few weeks solely dedicated to learning in a different country -one of the downfalls of that part-time traveler life.
–
10) eat less processed foods:
I'm guilty of eating frozen pizzas and highly processed oreos like they're going out of style (its a problem, but ohhh they're so yummy). I recently bought my husband a
spiralizer
for the holidays (best invention ever), and zucchini noodles are my new favorite thing. Hello coconut water (which I re-discovered in Mexico last week) and goodbye brownies (maybe…).
–
11) drink more water: Goes along with the goal above to be healthier overall. If im not gonna go to the gym (who's kidding, right), I could at least drink 64 ounces of the good stuff everyday.
–
12) get my procrastination under control:
It takes me double (sometimes triple) the amount of time it should to get 'er done, because hello, PROCRASTINATION. I find myself wasting boat loads of time on social media (
Instagram
kills me, but I love it!) and playing mindless games on my phone. It'll be hard, but something I need to be more aware of to be more productive.
–
13) get up to date on my photo books:
This is one of my favorite ways to document my travels (along with blogging of course), but I'm so far behind! Just finished my Shutterfly book on
Tahiti
(finally!), and still need to start/work on our cross country roadtrip,
Cabo San Lucas
,
Guatemala
, and most recently Riviera Maya. I also took a bunch of smaller national trips this year I'd like to include as well in a cumulative 2015 travel book.
–
Blogging/Professional:
1) reach 25K followers on Instagram:
Insta is by far my favorite social media platform, and I'm excited just how much it grew this year alone. I just reached 12K followers, so I need roughly 1 thousand a month to meet my goal by the end of 2016.
Help me out here
! 🙂
–
2) increase my page views by 50%: my uniques and page views have been pretty stagnant over the last year (boooooo), and I'm yearning to put new strategies into place. EDIT: when I just checked on my stats from 2014 to 2015, I made a huge gain in page views. Who knew?!
–
3) REALLY brand my blog and create epic posts: I have a whole long list of the perfect posts written specifically for part-time travelers, but I need to find the time to actually sit down and write them!
–
4) send out a newsletter at least once a month: plus increase the number of my newsletter subscribers to 500 (currently at 75 after launching less than 3 months ago). I plan on creating an epic lead magnet to entice more people to sign up!
–
5) document my blogging finances more strategically: This little baby of mine is growing, and the random sticky notes just won't cut it anymore. I'm kind of obsessed with spreadsheets, so this won't be too difficult… hopefully!
–
6) set up a "Start a Blog in x Easy Steps" page: Instead of emailing everyone back, I can redirect them to this page instead. Much more efficient!
7) SEO, SEO, SEO!: It's awesome that I'm getting so much traffic from Pinterest, but I need finally learn some SEO strategies and put those into place!
–