It's nearly impossible to find great deals on flights these days. What used to be an awesome deal, just doesn't exist anymore. Just a few years ago, in 2008, I was able to fly roundtrip from New York to London for just under $600. I hardly even did my research. I never had to wonder how to get cheap flights back in the day.
Nowadays, a trip from the states to Europe hardly ever costs under $800, and that's when searching and searching for hours upon hours.  Thankfully, there are some tips to follow in order to get cheaper airfare,  which we all can take advantage of.  No need to belong to a frequent flier club and have tons of thousands of miles.  
It just takes a little time and effort.  (
However, using air miles can get you to
Greece
,
Hawaii
, and
Bora Bora
roundtrip for free. 😉 )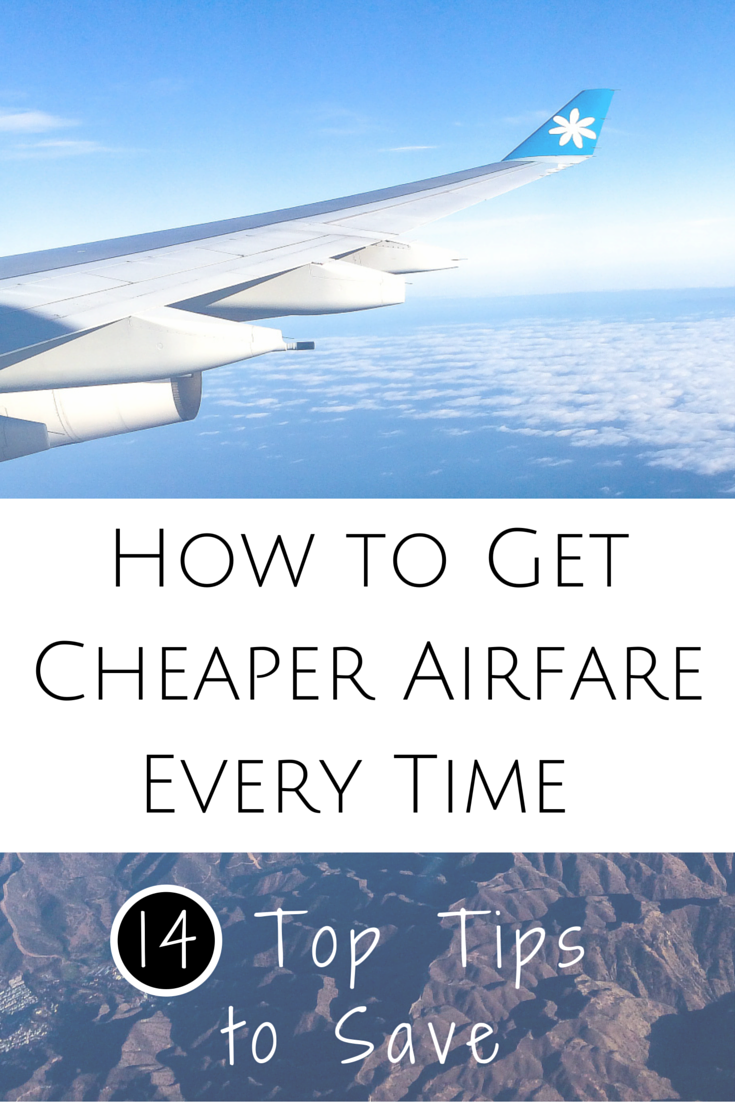 So stop shelling out extra dough and read below:
Book flights on Tuesday at 3pm EST and fly on a Wednesday (Tuesday and Saturday are cheap days to travel as well). Try to avoid flying on Friday or Sunday, as they are the most expensive days to travel.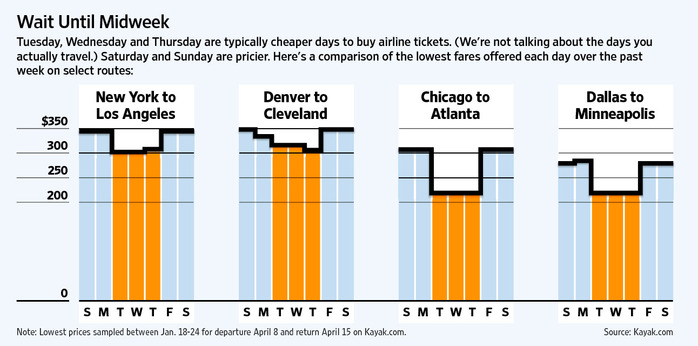 Fly out on the first flight of the morning. Yes, you will most likely be forced to wake up super early (think, 4am) but you will probably save 100's on your flight. Worth it, right? I think so. If that doesn't work, flights during lunch hour and after dinner are usually cheaper than other times of day. In other words, be flexible with your dates and times and you'll save loads.
Book your flight 3-4 months before departure for domestic travel and 4-5 months for international travel. This is when airlines begin releasing their cheaper seats.
First-class airfare at coach prices?  What?! It's possible, with a little research.  Be in the know about something never, ever advertised.  Y-up's are the airlines best kept secret.
Sometimes it's more cost-effective to book flights out of a major hub (large city). If you live in a smaller city, try to find the cheapest flight to that hub, and then another flight to your final destination from there. This is not the case every time, but it's something to look into.
Mix and match flights.  If you're looking for the cheapest possible route, consider that you might have to take two different airlines.  Skyscanner is excellent for this, and will combine flights from airlines automatically.
Search for flights using Skyscanner below:
Use Skyscanner, Kayak, Expedia, and other price comparison websites. However, it's wise to always check the actual airline website as well. You never know. Also, Skyscanner and Kayak have "explore" maps, where you put in your location and you can see how much it would be to get anywhere in the world.
Check low cost airlines. Some, like Ryanair in Europe and southwest in the USA, don't come up when checking these websites used for comparison of prices.  Find a complete list of low-cost carriers here.
Fake your Location.  Prices change depending on the country of origin, and you can drastically reduce the price of your ticket by "faking" your current location.  The point is to make it look like you are actually in the country you hope to go when buying a ticket.  A few ways to do this: buy your ticket in the foreign currency, masking your IP address (with the use of a VPN), and/or using the airline's regional website (by using .ca/Canada, .fr/France, .za/South Africa, etc NOT .com).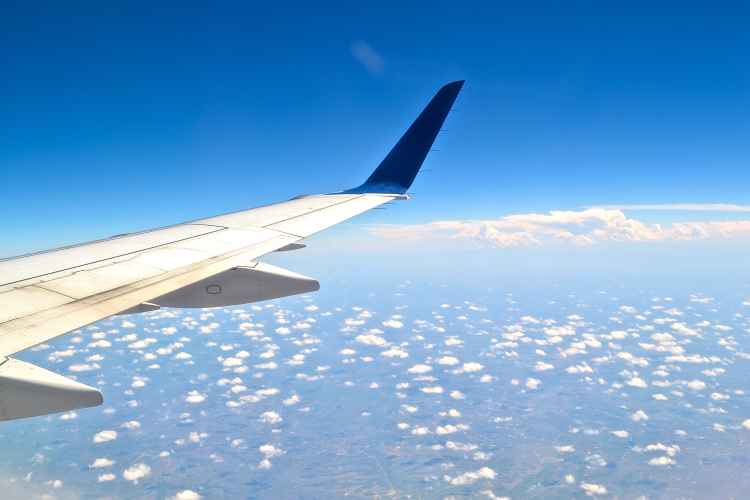 Clear your cookies.  Or, use an incognito window in Chrome and private browsing in Safari.  Airline websites are sneaky.  If they notice you checking out the same flights over and over again, they'll raise the prices for you.  Yes, you read that right.  Clearing your cookies erases certain aspects of your browser history, which will in turn keep the airfares at the same prices.
Bring your own food on board.  Is it just me, or is everything increasing in price these days?  Might as well bring your lunch and eat in-flight.  Remember to be courteous to those sitting near you, and bring foods without any intense smells.  Don't wanna stink up the plane, or make anyone too jealous!  #leaveyourpizzaathome
Read Next: How to Stay Sane on Long Flights
Sign up for airline emails/alerts.  THIS is where they release their sales firsthand, and it's likely the flights will be sold out by the time the deals are advertised to the general masses.  It's best to be on the list.  Deals occur year round, but look out for airfare deals around Thanksgiving, early spring, and early summer.
Check social media.  In addition to email, you'll find the best deals advertised on social media, especially on twitter.  Follow Airfare Watchdog on twitter for some top notch deals from your city.
Find Error Fares.  You have to be lucky and book super fast, but some of these deals are unreal (hence, the "error" part).  Follow The Flight Deal and Secret Flying on Facebook, and be prepared to get your credit card out fast when you find something.  Thankfully, you most always have up to 24 hours to cancel if you change your mind.
Use points for long-haul, expensive flights. Sign up for a credit card when the sign-on bonus is unreal, and you'll automatically have enough points/miles to go almost anywhere.  Over the past few years, my husband and I have traveled to Greece, Hawaii, and Bora Bora all on air miles with our Delta American Express Platinum card. We use this card for every purchase we make (travel and non-travel related), and eventually, the points add up!  To get started, check out Million Mile Secrets and The Points Guy (he's a genius).
Read Next: Managing Points and Miles with Award Wallet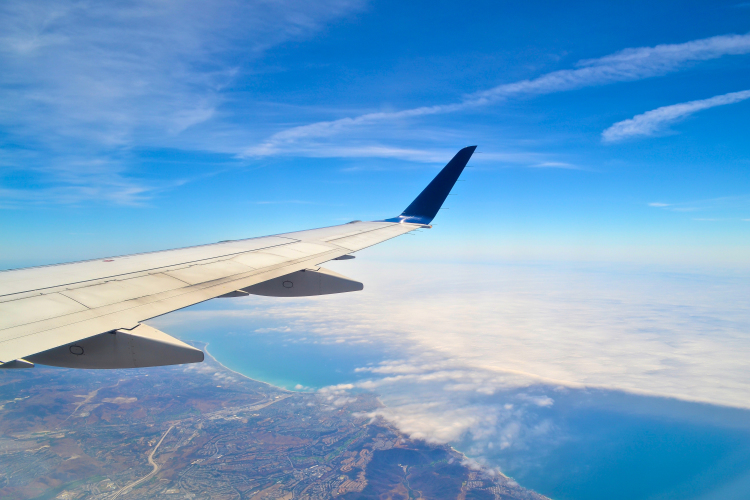 Follow these tips and your friends will be asking you how to get cheap flights!
It takes time and a little patience, and you may need to be a bit flexible with your travel dates, but finding cheaper airfare is possible. Effort goes a long way here, which can potentially save you thousands of dollars. Trust me on that. I've saved so much over the years.