There is nothing quite like the tiny, charming town of Oia, Santorini.  With it's white washed churches set against the blue waters of the Mediterranean, I can honestly say Oia met all of my expectations, and even surpassed them.  I didn't want to believe all the hype until we arrived ourselves, with fear that the town wouldn't live up to my wildest dreams.
But the second we parked our ATV in a nearly deserted lot and started exploring, I was completely enamored.  Although much smaller than I had envisioned, the tiny town, completely built into the caldera, was absolutely delightful.  I don't think I put my camera down for even a few minutes (besides the large ice cream cone in my hands, and when my husband gave me a smooch!)
It is a picturesque town loved by artists and tourists alike, and who can blame them?  I might just move here and never come back… however the sunset from Imerovigli (another town in Santorini) calls for some close competition.
I'll stop all this jibber-jabber, and let the photos do the talking…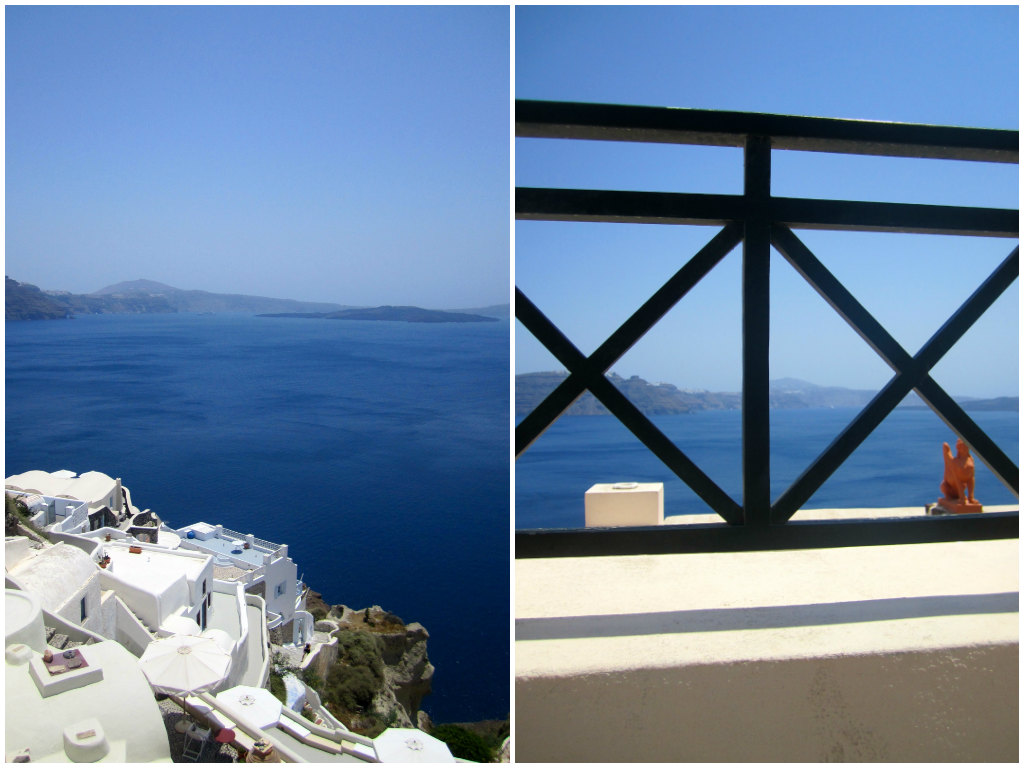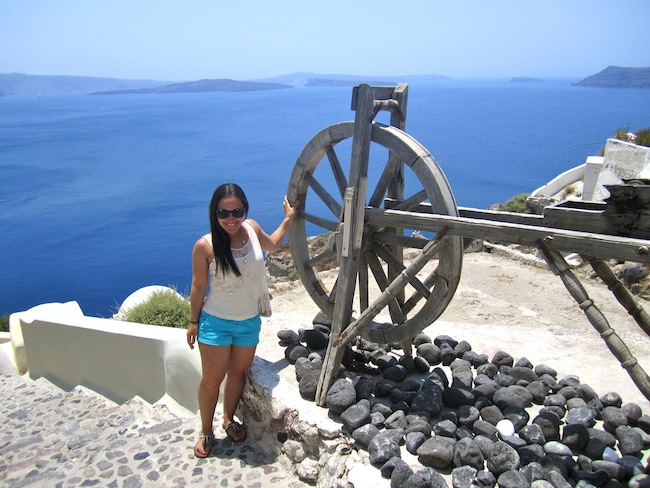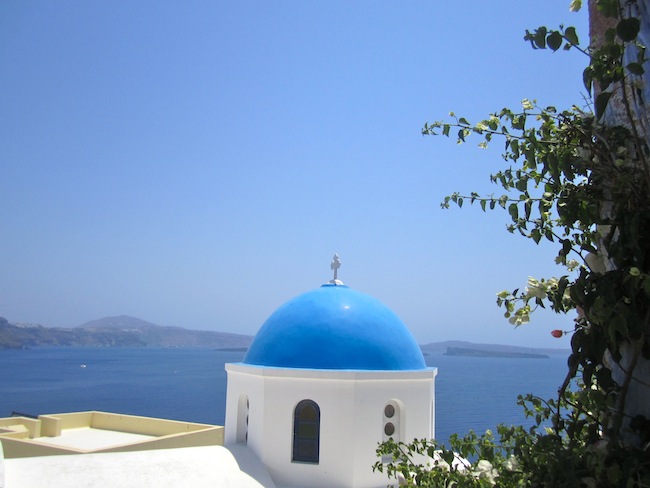 Ok, so there are 33 photos in this collection.  Hey, I never said I was a math whiz.  And cut me some slack- the school year is over!  The only thing I should be counting are the number of sea turtles I'm currently seeing in Hawaii 🙂
Either that, or I just couldn't narrow the photos down much.  Like I said, I did have my camera at my side at all times!
Have you ever been to Oia?  
Did you find it as pretty, charming, and delightful as I did?