I love to plan trips — I'm a dedicated planner by nature. On a normal day you can find me browsing flight prices to far-away destinations and meticulously creating would-be itineraries. I'm a big believer in careful planning, sometimes even months before take-off. And sometimes you've just got to bite the bullet and go for it. Because once you've hit confirm/purchase on that plane ticket you've been toying with for a few weeks, there's no going back.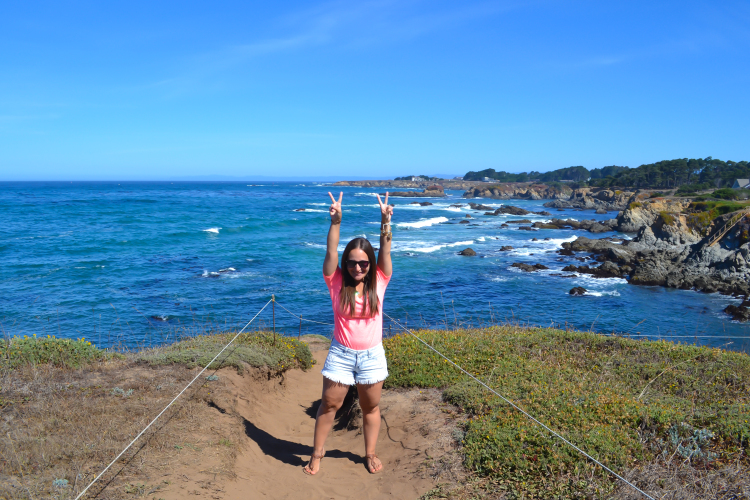 The wanderlust has hit, and I'm going after it.
But what happens when you find a flight that's too good to be true — only caveat, it leaves in a few days?! Or tomorrow for that matter?! What about when your BFFs decide on a last-minute road trip down the coast of California, with no hotels and/or activities planned. You'd never say no to a spontaneous romantic weekend away with your significant other to say, Hawaii, Italy, or snowy Park City, now would you? This happens all too frequently, and while I'm sure those excuses mulling in your brain are causing some unwanted confusion as whether or not to go, the lack of accommodation should never be one of them.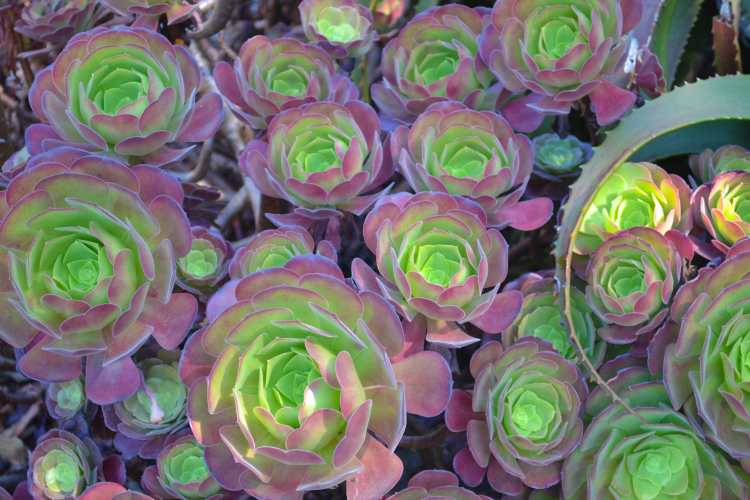 Put your excuses aside, and get booking, my friends!
Last Minute Accommodation Options:
They say to book accommodation sooner than later, but sometimes, being spontaneous and/or waiting until the last minute can have great effects on your wallet.
Because hotels would rather sell a room (at any price) than leave it empty, you'll find many hotels on discount websites, slashing prices with hopes someone will snag the room before the night is over. It's better for a company to collect $100 for a room than nothing, right?
My one top tip: be flexible, on both dates and destinations. You'll save loads more money this way and possibly discover a new place you've never intended to go before.
And there's a whole slew of websites and apps to find these great deals, some even with more amenities than hotels! Here are my favorite resources I use when looking for last-minute accommodation. Enjoy!

Imagine scoring a hotel room for about $100 a night with less than 24 hours' notice. That's what Hotel Tonight is all about! The hotels featured on the app are always changing, so if you see a hotel you like for the next day or so, book it! *Note that all bookings are non-refundable, so be sure to do your research beforehand and only book a room if you really need it. In a panic? You can even book rooms up 'til 2am that very same night. Look out for "GeoRate", as these are special, limited-time offers for that specific hotel. This rate is even lower than the already discounted Hotel Tonight rate, and may not be available to all users, so snatch it up while you can! And their hotel categories (such as Luxe, Hip, Crashpad, and High Roller) are super helpful for super-fast bookings.
A recent update now lets you book for either tonight, tomorrow, or up to 7 days out, with a max stay of 5 nights per booking. Download the app and get $25 off your first stay using my promo code: JKLEINER
I've used this app more times than I can count and have discovered some wonderful (and affordable) rooms. Only bummer – sometimes only 1 room is available, so if you've got a few friends looking to stay together in multiple rooms, you may be out of luck.
I recently heard of this site, and after checking it out I wish I had known about it sooner.  Don't be scared by the name, you don't have to buy a timeshare. Instead, you can rent out resort accommodations from timeshare owners who aren't using them. 
Though there are timeshares for sale on the site, there are also thousands of weekly rentals and prices are negotiable! For an even greater discount, there are last-minute timeshare rentals that you can book online (and they drop in price as the check-in date approaches), which are the properties I'm most excited about.
So how's this different from renting a house from AirBnB, you ask?  Yes, with AirBnB you'd get spacious, private accommodations, but you also gain access to resort amenities. Timeshare resorts are loaded with amenities like on-site pools, bars and restaurants, golf courses, watersports rentals, and even concierge services. 
And simply booking a hotel room doesn't compare to the amenities commonly found in these timeshare rentals, including multiple bedrooms (great for families with children), full kitchens (affordable breakfast in bed, anyone?), private balconies, etc.
Renting a timeshare is basically the best of both worlds, a combination of a swanky resort experience and a large, private vacation rental for your entire party. I have friends with timeshares and after talking to them about their fantastic experiences, I'd consider buying a week using this site. For now, I'm going to try one out by renting a timeshare week in their last-minute deals section — a 2-bedroom suite in North Carolina for $71 a night? Yes, please.
Every so often, Travel Zoo features last minute deals that supply the traveler with big savings on both full vacations and hotels alone.  Here on Travel Zoo you'll find offers for all kind of trips – including transatlantic cruises and luxurious resort stays, all for less than you'd pay booking months in advance. 
The website also offers activity deals for both far away destinations and those closer to home to ensure a fun weekend no matter where you are.  My favorite aspect of Travel Zoo: their Hotel Deals.  I just found a sleek new beach hotel in Honolulu for a reduced rate of $199 a night (way less than I paid last month on my trip to Hawaii).
Before I book a hotel anywhere, I always, always, always look at the prices on Expedia. I recently saved over $120 a night on a last-minute trip to Lake Tahoe by simply booking on Expedia rather than the hotel's website. And even better, every time you book on Expedia you'll receive discounts for future stays.
Expedia also offers its guests last-minute deals, for travel this week and next week. You can score major discounts on top hotels. Even better, they also showcase last-minute flight deals and vacation packages, which is perfect if you're itching to go away sooner than later.
Willing to take a chance on some last-minute accommodation up to 60% off? Seems too good to be true… that is until you realize you won't find out where you'll be staying until after you pay! Priceline offers "Express Deals" which utilize this very methodology. I recently scored a five-star hotel in Las Vegas for under $100 a night – can't get much better than that!
Once you put in your preferred dates, ideal amenities, and number of rooms, you are given a list of name-less hotels which feature what you are looking for, including the number of stars given and the approximate area of the hotel. You'll also see guest satisfaction scores on a 1-10 scale, still without knowing the name or precise location of the property! Gambling at its best, am I right?
Again, like other deal-saving sites, these Express Deals are fleeting and are constantly changing. Get them while you can! If you do a little digging, you may be able to figure out the actual hotel before paying, but there's no guarantee.
A major benefit of these Express Deals? If you find a cheaper rate for the hotel, any time until the day before check-in, Priceline will match that price and give you an additional $25 (conditions apply). If you're willing to take a chance and include a bit of short-term mystery into your travel plans, Priceline can be a wonderful resource.
Do you usually wait until the last minute to book travel accommodation?
Share your best deal below!