If you've answered yes, yes, and YES PLEASE (!!!), welcome home.

[divider style="bold" title="" text_align=""]
I'm Jessica!
I'm a world-traveler. Aspiring photographer.
Frozen yogurt and Nutella addict.
Lover of new destinations and experiences.
AND I have a full-time job. (Yeah, you read that right!)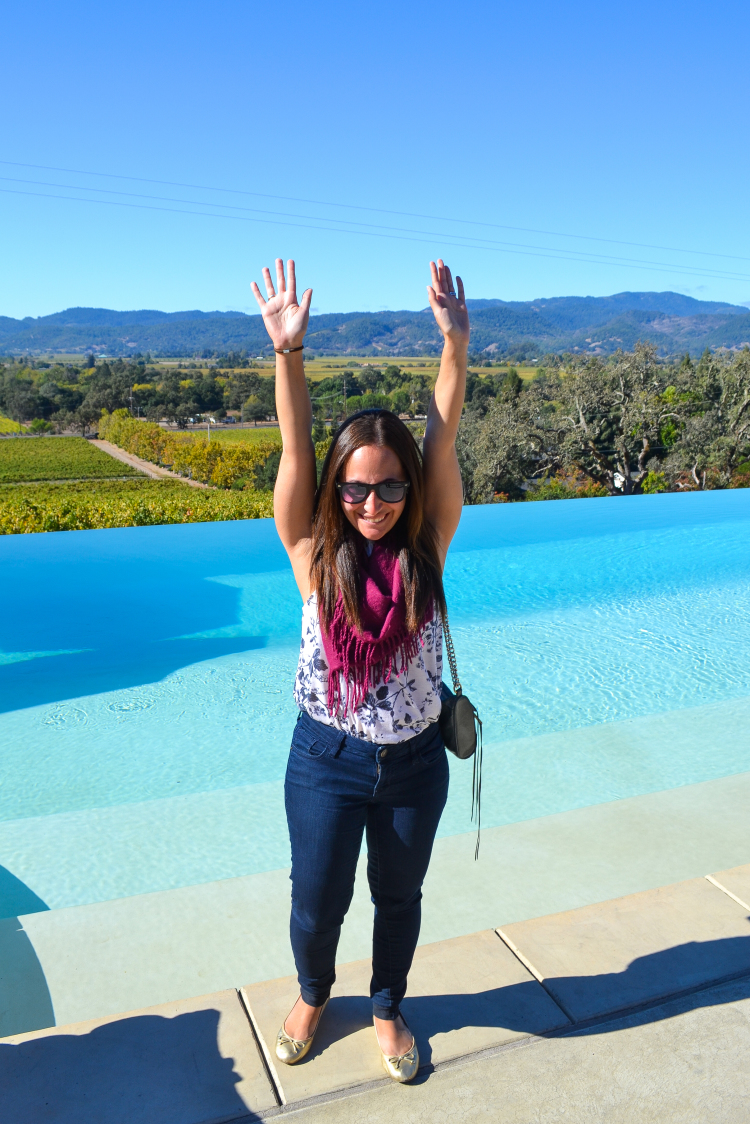 I have a severe case of wanderlust, but like so many of you I have limited vacation days.
But here's the thing – that doesn't have to put an end to your daydreams of other countries and cultures. You just need the right tools and enough motivation (and a healthy dose of inspiration – I mentioned I'm an aspiring travel photographer, right?) to get off that couch and into the world!
Is it easy? No, not at first.
But trust me, becoming a country-hopping world explorer or discovering new adventures close to home is possible WITHOUT quitting your full time job. (You just have to really, really, really want it.) 
A Passion and A Passport is all about showing you how to make travel an everyday part of your lifestyle while balancing a professional life. And the best part?
It's not all theory, I do this every. single. year. I'm living proof it's possible, and I want to make it possible for you, too!
 Check out my yearly round ups to see exactly how I've made this whole "work-but-still-travel-all-the-time" thing actually work!
2013 | 2014 | 2015 | 2016 | 2017 | 2018
[divider style="bold" title="" text_align=""]
I hear you, it's tough out there!
You're balancing the board room with the laundry room, trying to tackle the gym and the pet groomer's, attempting to shrink your ever-growing to do list while thinking about what's for dinner. Sometimes you feel like you can barely catch your breath.
And then there's travel. How do you make room for something that feels so indulgent on just a few weeks (if you're lucky) of PTO a year? You deserve more travel and adventure in your life, I'm here to show you how.
On the site you'll find everything from travel itineraries to all the need-to-know checklists and tips for your world explorations. If it's related to traveling well on YOUR time, you'll find it here!
I've been lucky enough to live in two of the greatest cities in the world (ok, I'm biased) – NYC and San Francisco, with international airports at my fingertips. I'm no nomad, I don't get to spend all my days tasting the cuisine and experiencing the intricacies of the rest of the world.
Am I okay with this? Yes. I like having my own space to decorate, enjoy my job, and love that homey feeling I get when I open my fridge and have all the ingredients to prepare my favorite meal. Most days, I couldn't survive without my memory foam bed and pillows. And plus, my cute husband is at home so I wouldn't wanna leave him forever! Having roots, in many ways, makes travel that much more exciting. 
I travel with my husband a decent amount, with friends when they can, and solo quite a bit as well!  Psst – a reason I can travel so much? I don't wait for anyone to commit – I just buy the tickets.  😎 
I'm able to take numerous weekend trips throughout the year (#themorethemerrier) in addition to once-in-a-lifetime vacations to places like Greece, Hawaii, Norway, and Bora Bora (and that one unexpected trip to Belize) every summer. Does that make me lucky? Sure, but it's possible because I've made travel a priority. A big fat priority. It's pretty high up there on the list, right next to Nutella and snorkeling with sea turtles (which kind of ties into the whole world travel thing, I suppose.)
Know what that means? YOU CAN DO IT TOO.
That's right, start looking up tickets to Belize, and get ready to plan, my friends.
Am I rich? Nope. Did I inherit money from relatives? Nada. Win the lotto? I wish.
I just work my tail off and plan, financially and strategically, for my travels. My husband and I spend a good portion of the year saving up our money, which means sacrificing some of life's little pleasures throughout the year. But, is it worth it? Yes, yes, YES!
What it all boils down to is one awesome, freeing truth.
It is SO very possible to keep your career while putting pins in that travel map of yours.