It's true. You caught me. I am in madly, deeply, head over heels in love… (with the beach)- shh, don't tell my husband! I just love the sand beneath my toes, exploring sea animals above and below water, and hunting for shells. Oh, and a suntan doesn't hurt either. While I have been lucky enough to experience numerous Caribbean beaches, (which were all gorgeous), and quite a few in the Mediterranean, I was curious as to what others' favorite beaches were. I asked some of my travel blogging friends, and the response I received was overwhelming. I guess others have the same feelings towards the beach that I do. I received submissions from all over the world, from Thailand to Barbados, and the Galapagos to Spain.
It's remarkable how different beaches can be. Take a look for yourself.
1. Cockleshell Beach, St. Kitts
2. Playa Conchal, Costa Rica
3. Beach at the Dead Sea, Israel
4. Hupuna Beach, Big Island, Hawaii
5. Perivulous (Black Sand Beach), Santorini, Greece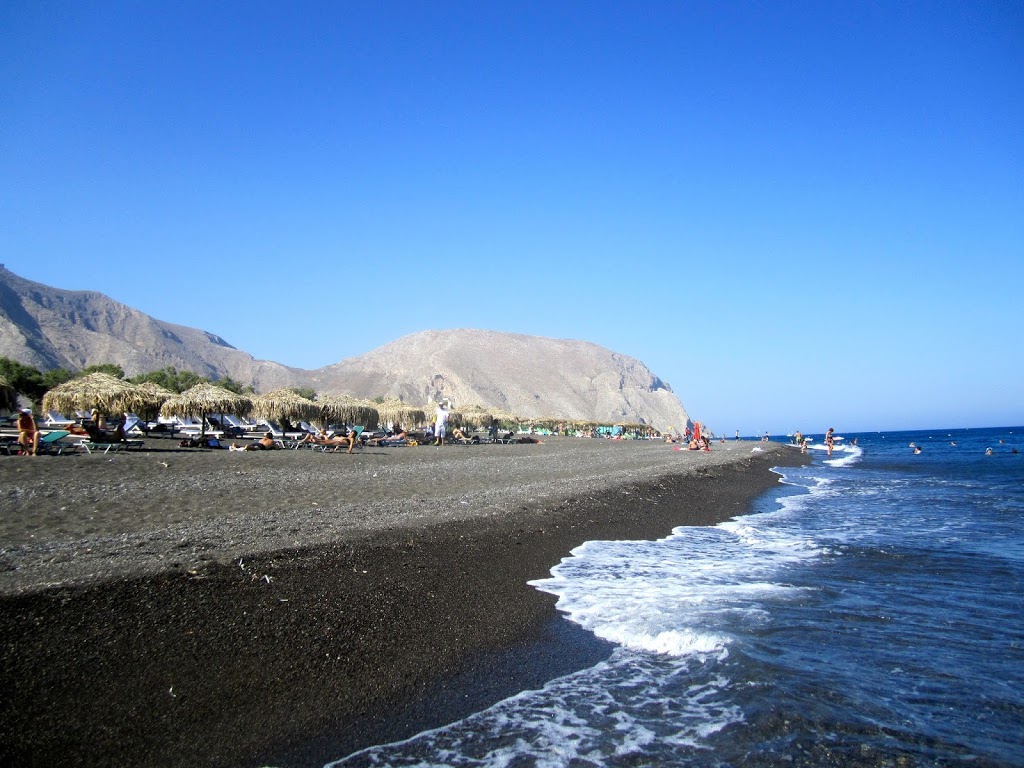 Although the sand is a bit rocky and extremely hot (wear sandals at all times), it is one of the most remarkable beaches I have ever laid eyes on.
6. Horseshoe Bay Beach, Bermuda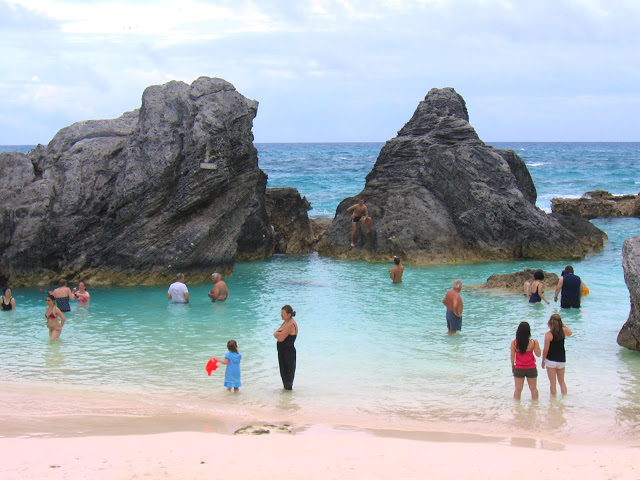 That's me in the pink shirt in the bottom right hand corner! The large boulders make for a dramatic landscape, which is quite possibly why it has been rated the #8 beach in the world by TripAdvisor. It is the most famous beach in Bermuda, and therefore, a very popular tourist spot.
7. La Barceloneta, Barcelona
8. Prince Edward Island Beach, Canada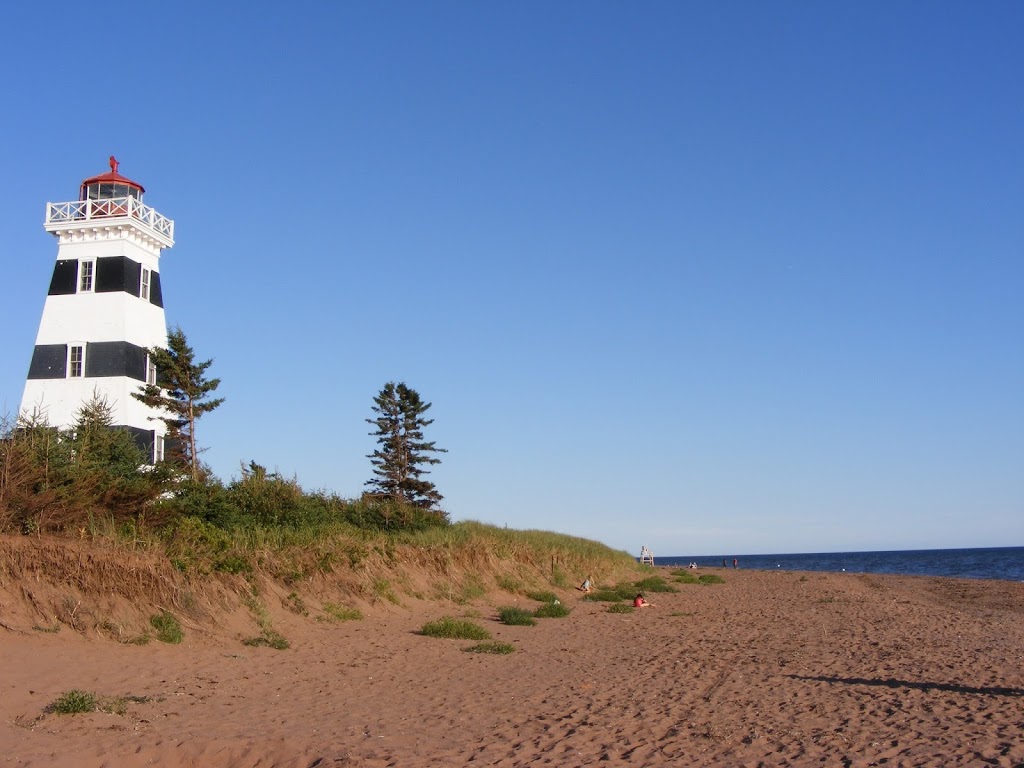 Photo provided by Turnipseedtravel.com
9. Gramvousa, Crete, Greece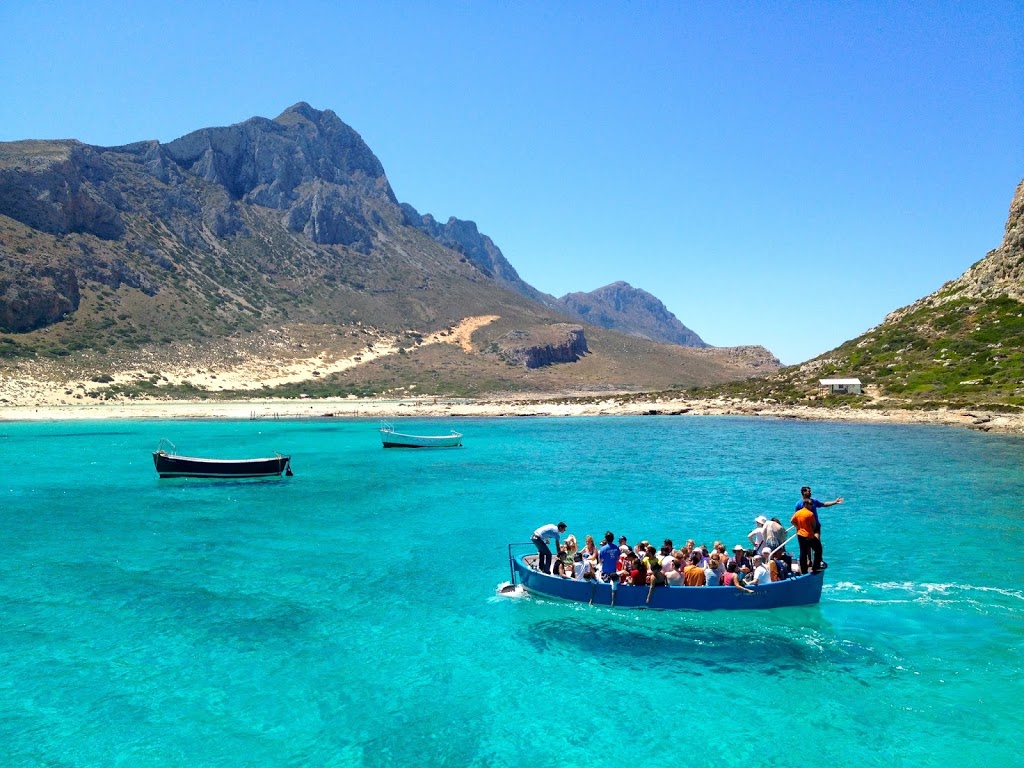 10. Maya Bay, Thailand
Photo provided by Gettingstamped.com
11. Gardner Bay, Española, Galapagos
12. Jalousie Beach, St. Lucia
13. Cockle Bay Beach, New Zealand
14. Trunk Bay, St. John's, USVI
Photo provided by www.calculatedtraveller.com
15. Elafonisi, Crete, Greece
16. Heron Island, Great Barrier Reef
17. Deserted Beach, Oahu, Hawaii
18. St. Martin Beach
19. Kaihalulu Red Sand Beach, Hawaii
20. Negril, Jamaica
21. Secluded beach in Antigua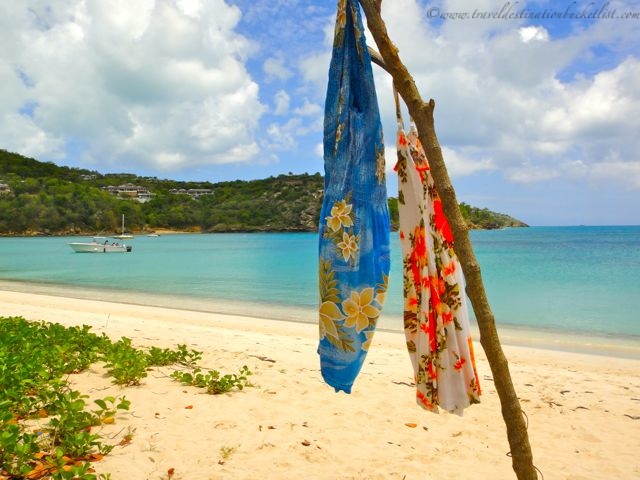 Photo provided by www.traveldestinationbucketlist.com
22. Komodo Beach, Coral Island, Thailand
Photo provided by Karis Abroad
23. Red Sand Beach, Santorini, Greece
24. Whitehaven Beach, The Whitsundays, Australia
25. Falassarna, Crete, Greece
27. Private Beach near Xcalak, Mexico
28. Matemo Island, Mozambique
29. Taormina, Sicily